The beautiful apsaras run riot across the surface of the stone, putting on make-up, washing their hair, playing games, dancing, and endlessly knotting and unknotting their girdles.
Beside the heavenly rivers are serried ranks of architecture, guardian deities and, most notoriously, extravagantly interlocked poses, or lovemaking couples."
If you take a sneak peek into the history books, you would definitely agree to the fact that ancient heritage has used dance, music and various forms of art as a medium to worship the almighty.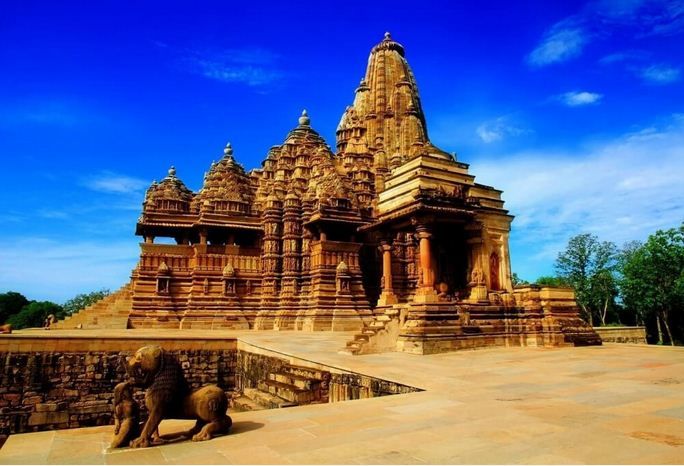 But, what if they boast of liberal values and use Kama as a distinct way to show they're love for god?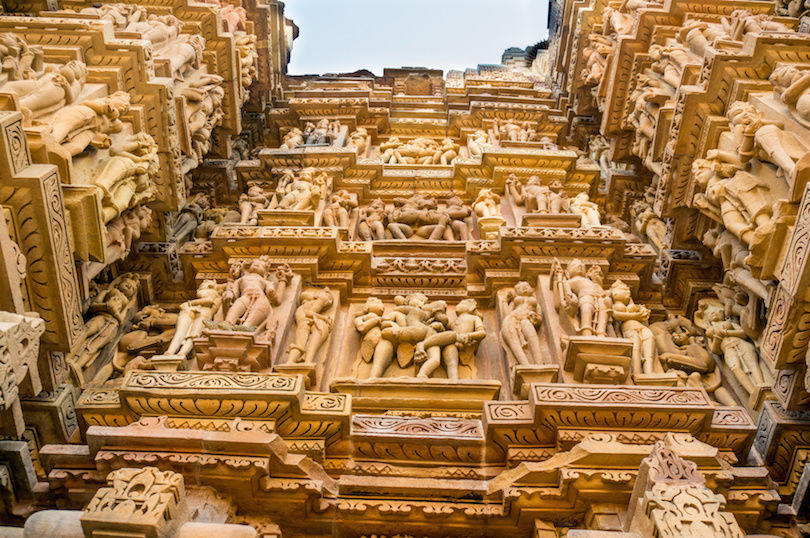 These Ancient temples and sculptures are listed under "UNESCO WORLD HERITAGE SITE". Legends say that a group of artists who believed in liberal values chose to put all their strengths in constructing these structures.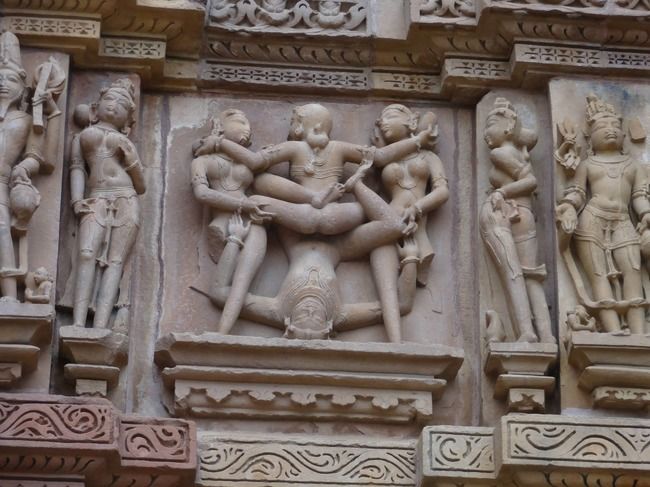 The temples are grouped into three geographical divisions: western, eastern and southern. In each temple, the central space typically is surrounded by an ambulatory for the pilgrim to walk around and ritually circumambulate the Purusa and the main deity.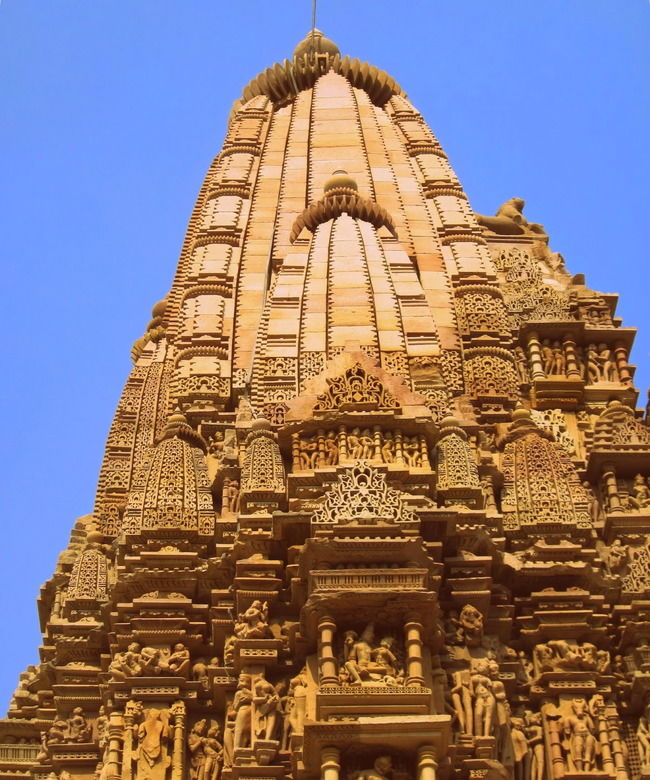 The Khajuraho temple complex offers a light and sound show every evening. The first show is in English language and the second one in Hindi. It is held in the open lawns in the temple complex, and has received mixed reviews.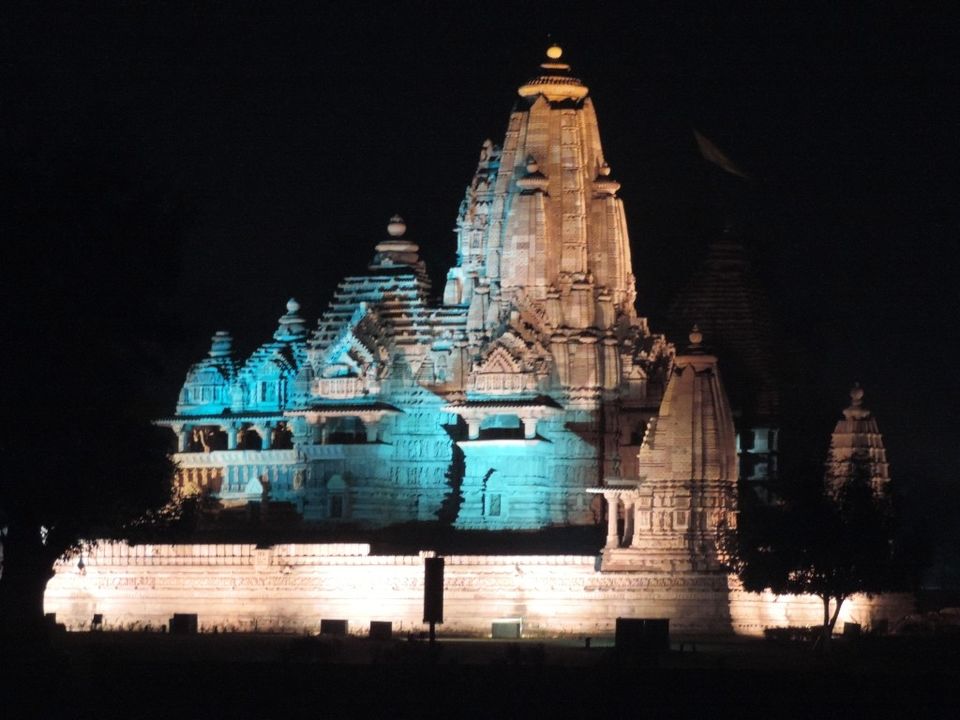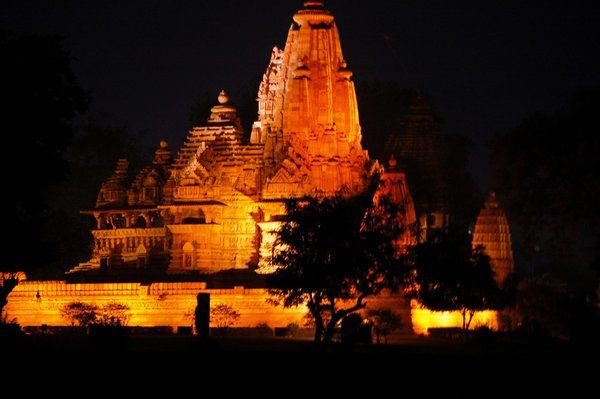 If you have some time left in the kitty and would want to explore a new landscape, then step out and explore the unexplored and unknown gem " Raneh Falls".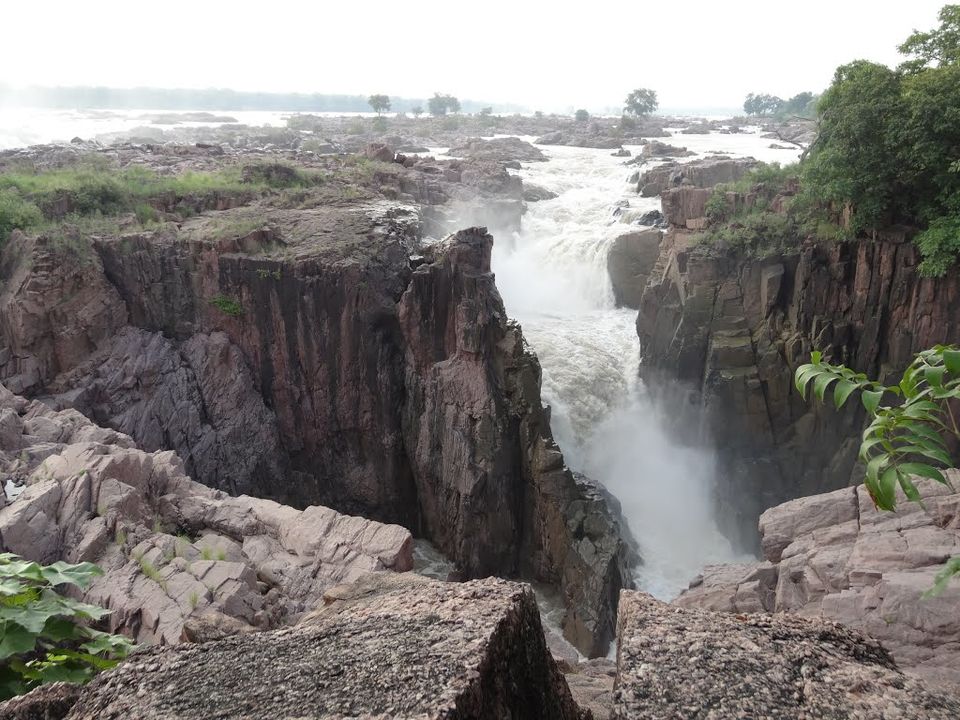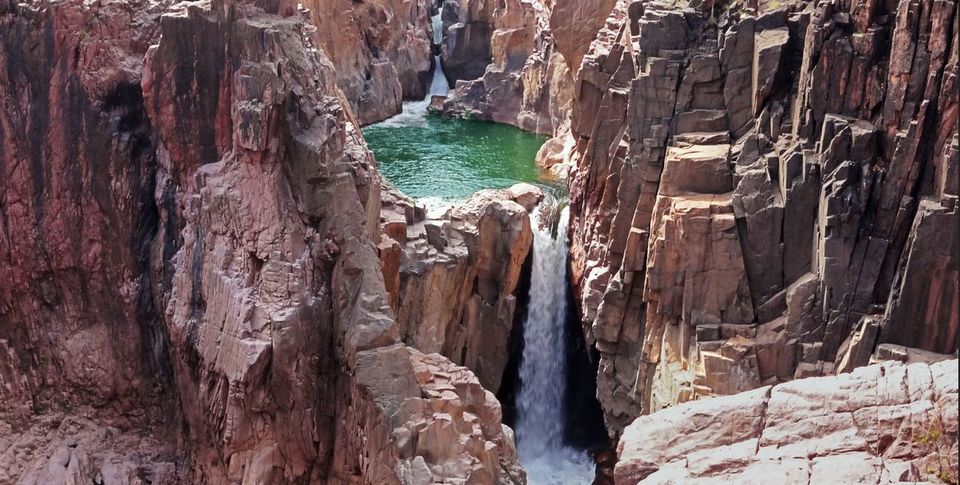 The Ken River forms a 5 km long, and 98 ft deep canyon made of pure crystalline granite in varying shades of colours ranging from pink and red to grey. There is a series of waterfalls in the canyon. The larger and smaller falls run all through the year. The Ken river here runs through a narrow gorge of igneous rocks rich in Granite and Dolomite.
Shopping at Khajuraho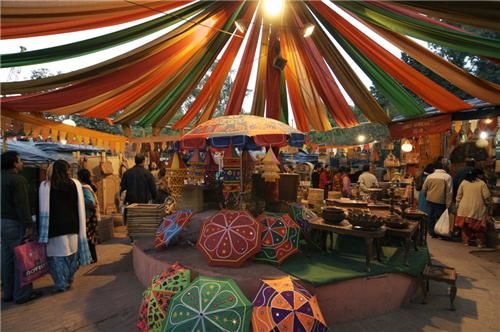 Khajuraho Textile And Saris

Khajuraho is famous for variety of saris and textile products. Emporiums and apparel shops have a well-stocked collection of clothes and saris infused with delicate patterns and designs.

Miniature Stone-Carved Replicas
Many bazaars and gift shops are loaded with the statues that sell like hot cakes and grab the eye-balls of every tourist.
Traditional Handicrafts
Local artifacts and handicrafts are another popular selling souvenir in Khajuraho. Emporiums and handloom stores are the safe place to step inside to purchase the craft wares.
Jewelry
Besides handicrafts and miniatures of stone sculptures, the lively markets of the city are also filled with street stalls selling funky jewelry items like silver rings, necklaces, bracelets, pendants.

Food at Khajuraho
When at Khajuraho indulge in lip-smacking delicacies especially the street food.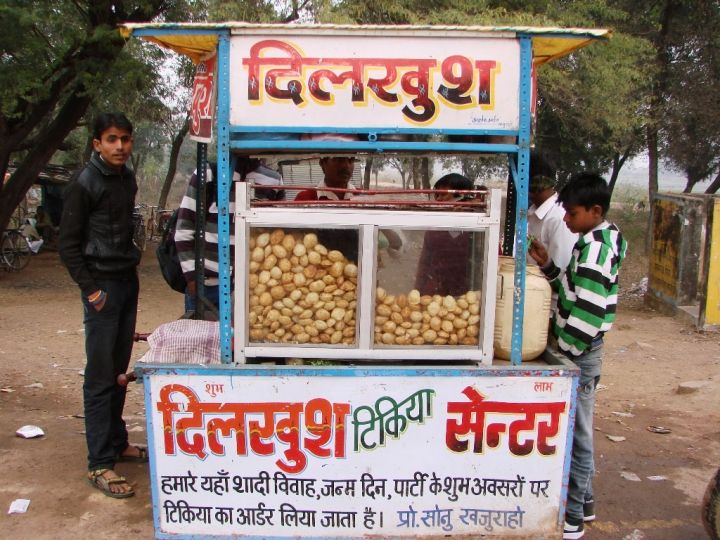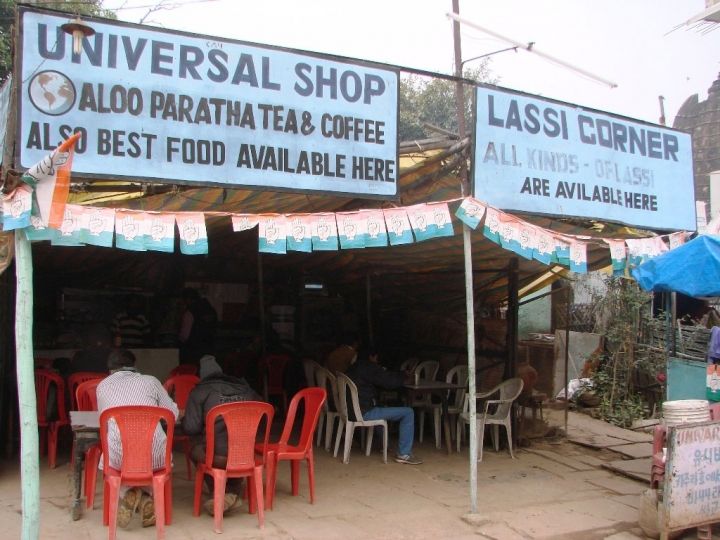 Khajuraho is a hidden a masterpiece of art that is unique, beautiful and will leave a lasting impression.
What keeps you glued to your seat, get up and explore.