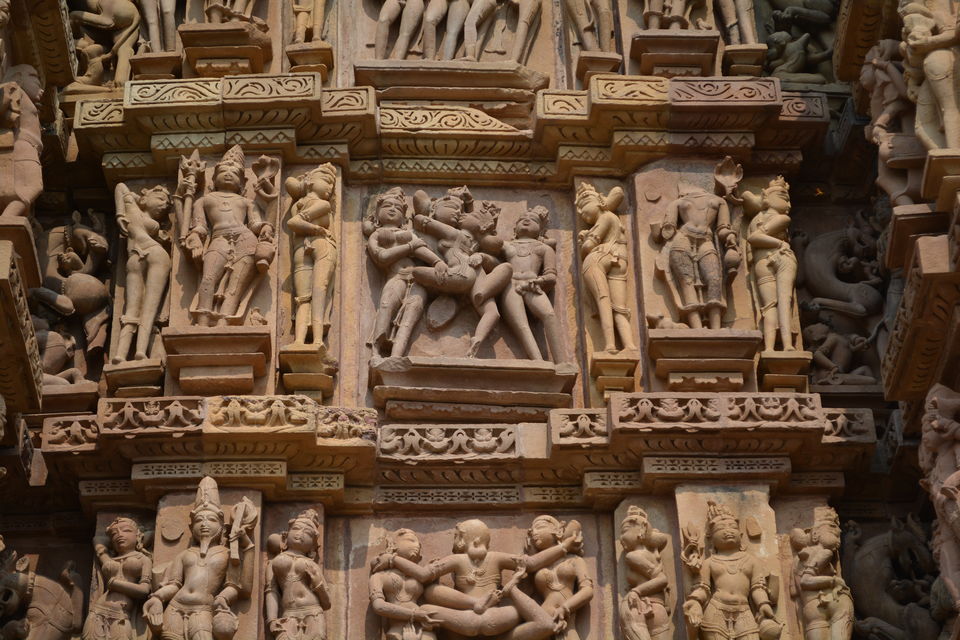 We reached Khajuraho in evening around 6 pm after Sanchi visit. Please read my Sanchi trip blog here to know about my journey so far.
The condition of the roads were horrible from Sanchi to Khajuraho which easily added an hour to our travel time for nothing good .I was carrying at that time and was badly exhausted . Moreover we didnt book any hotel room in advance,so after reaching Khajuraho we went on hotel hunt,saw Radisson,Clarks,Ramada and even Lalit the most expensive one. Here in Khajuraho you will find all India's best hotel chains. Well we finalized with Ramada which met our expectation and budget.In this we wasted almost 1.5 hrs. Just a piece of advice ,book your rooms in advance.
After check in to our rooms, quickly freshened up and went for dinner. We found a really nice place, Raja Restaurant, for Indian and continental food near our hotel which served good food . The restaurant is just opposite the main entrance of western temple.Then came back to room and dozed off.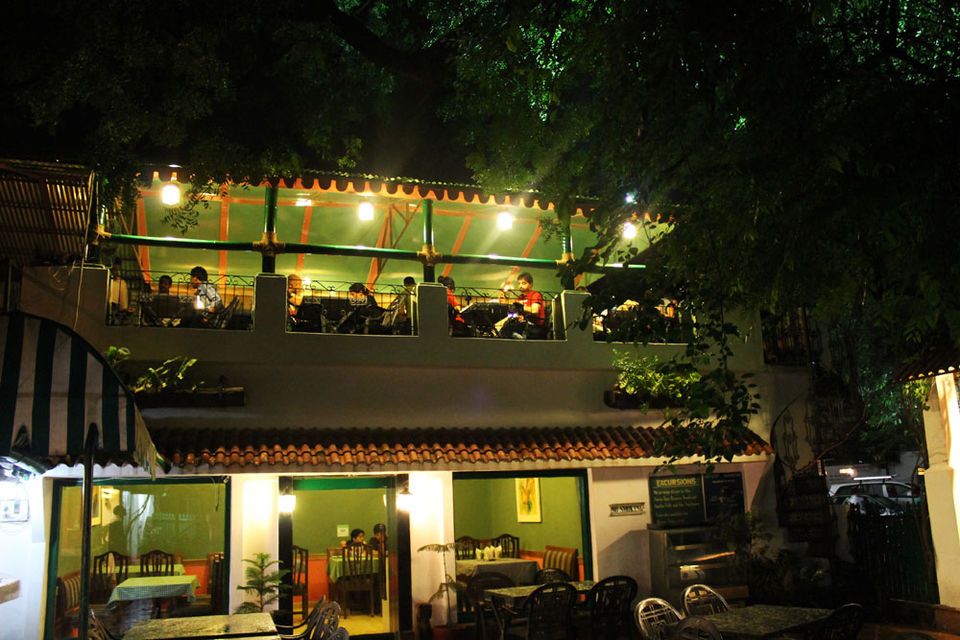 We woke early had our complimentary breakfast we decided to explore the world-famous temples.
Timing for temple visit: 8 am to 6 pm
The entrance fee is INR 10 per person for Indians and INR 100 for foreigners. But the fees of Sound and Light Shows for Indians and foreign nationals are different. For an Indian adult, it is INR 75 and for the foreigners INR 300 per person.
The temples at Khajuraho in the Chhattarpur district, better known as the 'Temples of Love,' were built during the Chandela dynasty between 950-1050 CE. Now only 20 Hindu and Jain temples remain. The Western Group, a UNESCO World Heritage site, has Hindu temples that contain the finest examples of Chandela art before the 12th century. Sculptors depicted spiritual themes and other aspects of daily life including sexual poses. You could read more about the Khajuraho temples here.
If you want to hire a guide then at entrance only you will find many, but if not then you can go for audio guide services like we did ,which you can rent it for just INR 100. At all temples numbering is done which is followed by audio guide and you can easily understand the history behind the temples.
Varaha Temple:
First we visited Varaha Temple, which enshrines a colossal monolithic image of Varaha, the boar incarnation of Lord Vishnu.
Lakshmi and Lakshman temple:
Then we moved to Lakshmi and Lakshman temple, which are adjacent to each other . The Lakshmana Temple is a Hindu temple built by Yashovarman located in Khajuraho, India. And Lakshmi temple where the lintel depicts goddess Lakshmi in the center flanked by Brahma and Vishnu. The sanctum contains four-armed sculpture of Vishnu.
Kandariya Mahadev temple:
After this we visited Kandariya Mahadev temple, meaning "the Great God of the Cave", is the largest and most ornate Hindu temple in the medieval temple group found at Khajuraho.
Devi Jagadambi Temple:
Next we visited Devi Jagadambi Temple also known as Jagadambika Temple , built by the Chandela rulers between 1000 AD to 1025. AD originally it was dedicated to Lord Vishnu as the East facing door, the prominence given to the Lord Vishnu on the doorway to the sanctum.
Chitragupta Temple:
Next in the queue was Chitragupta Temple which is an 11th century temple of Surya. Architecturally, it is very similar to the nearby Jagadambi temple
Parvati and Vishwanath temple:
After Chitragupta temple visited Parvati and Vishwanath temple.Parvati Temple is a temple dedicated to the goddess Parvati, consort of Shiva.Vishwanath Temple is dedicated to Lord Shiva. It has a beautiful marble shivalinga as the main deity. An imposing image of Brahma is also housed in this temple. A massive sculpture of Nandi the Bull is also enshrined alongside the Shivalingam.
Most of these sculptures are damaged now but they still succeed in telling a very different tale of the evolution of the conservative Indian culture as we see today. Such intricate details carved in stone, one after another, so many idols, it was a wonder in itself.
There was a time for sound and light show ,so we decided to visit Raneh falls. You can read my blog here for Raneh falls trip experience. After visiting Raneh falls we attended the sound and light show which generally happens near the temple site .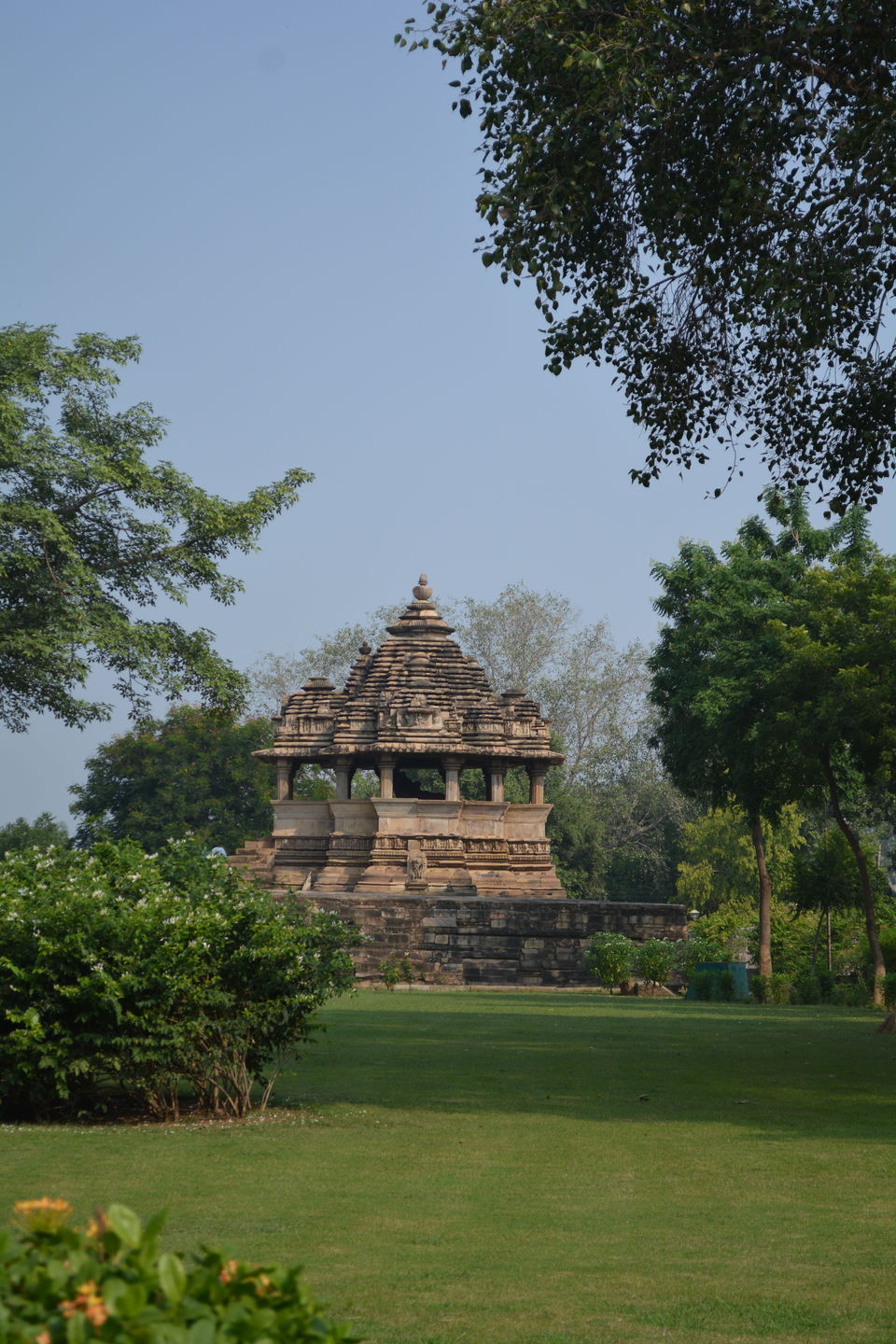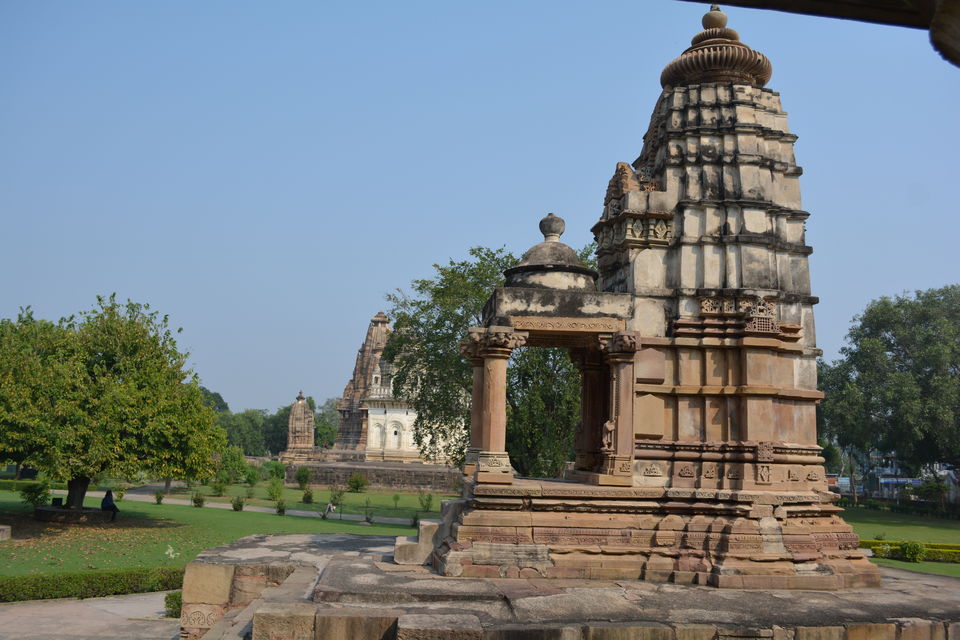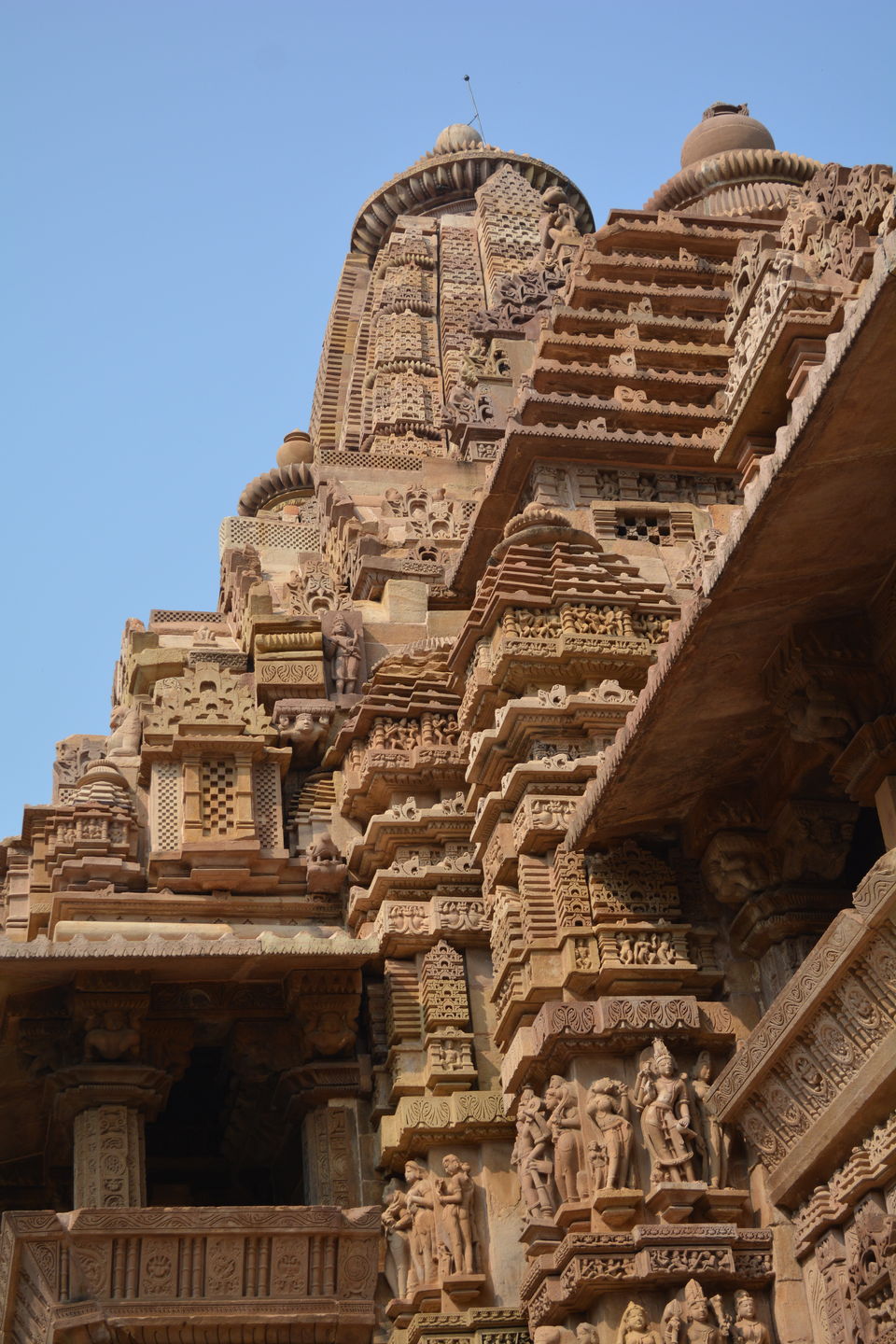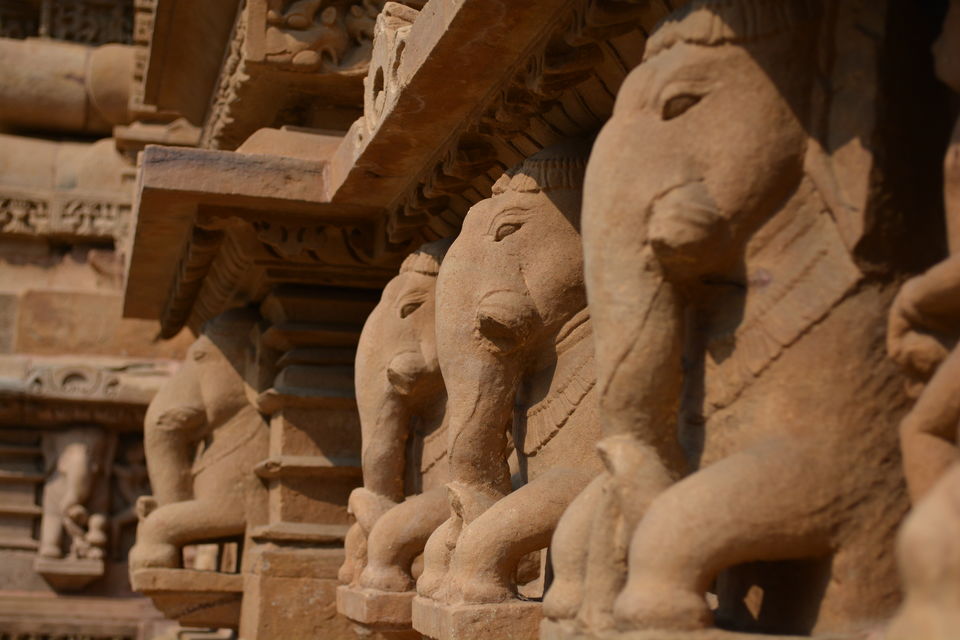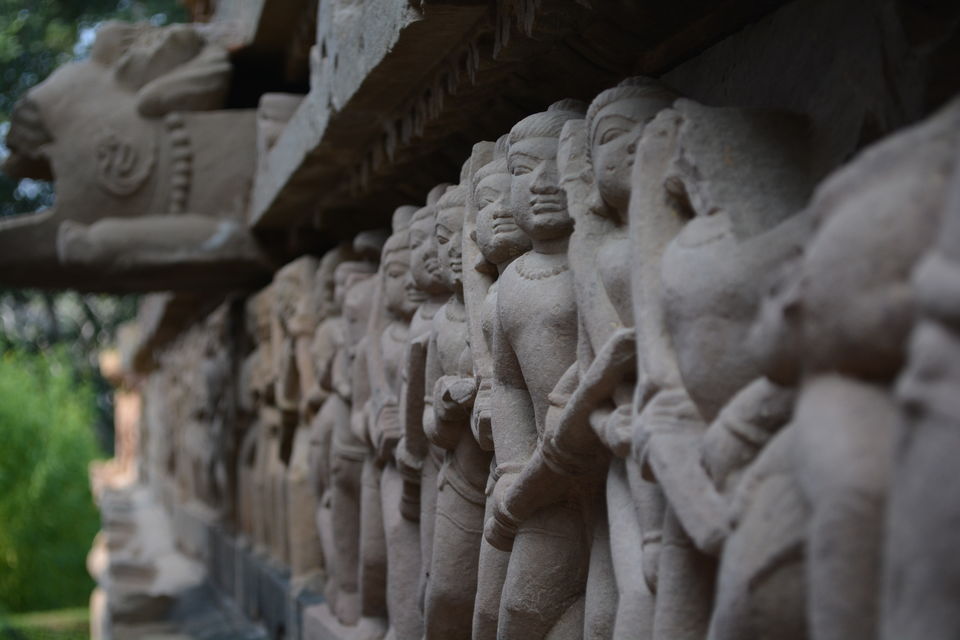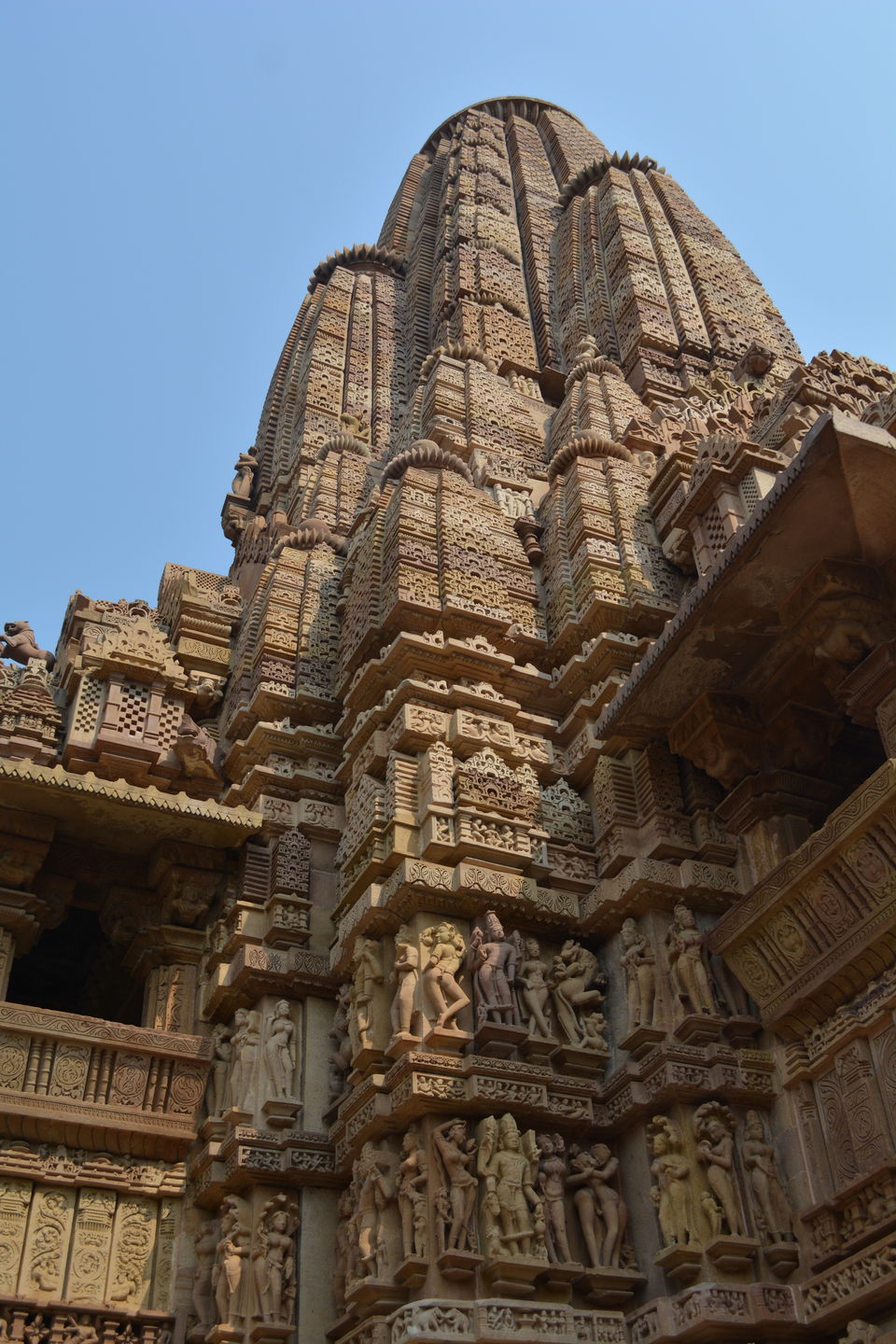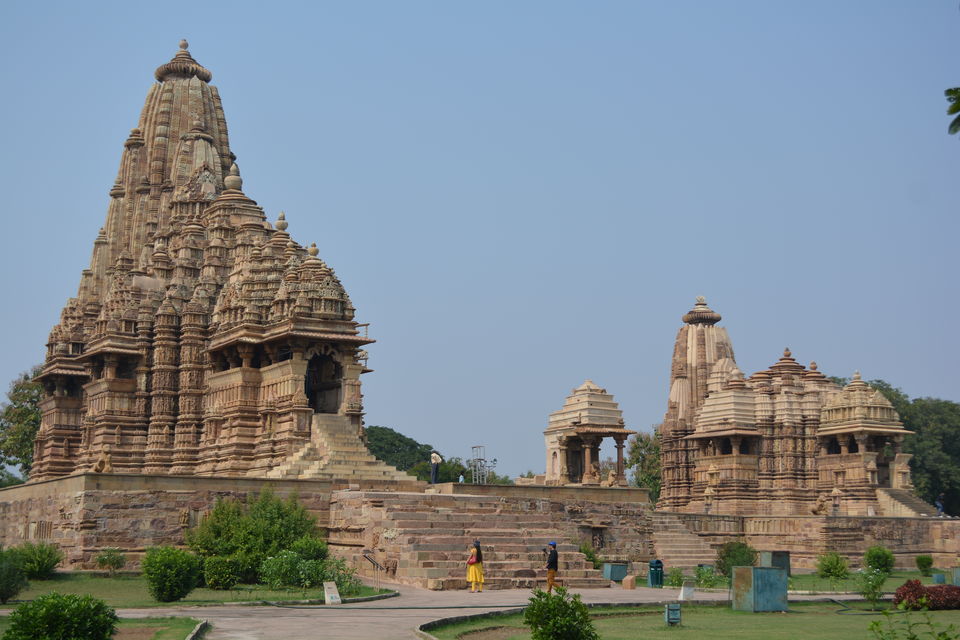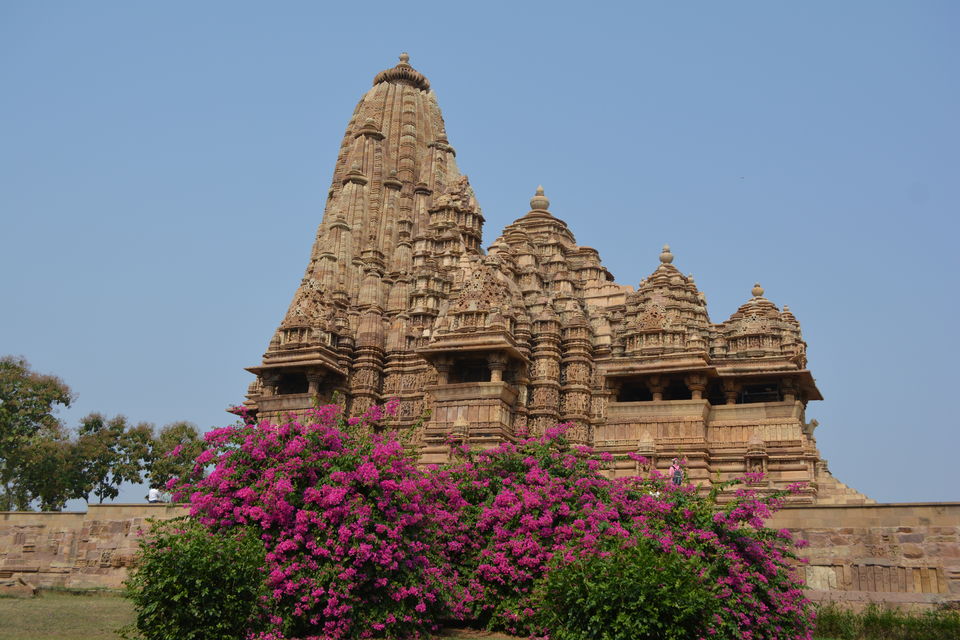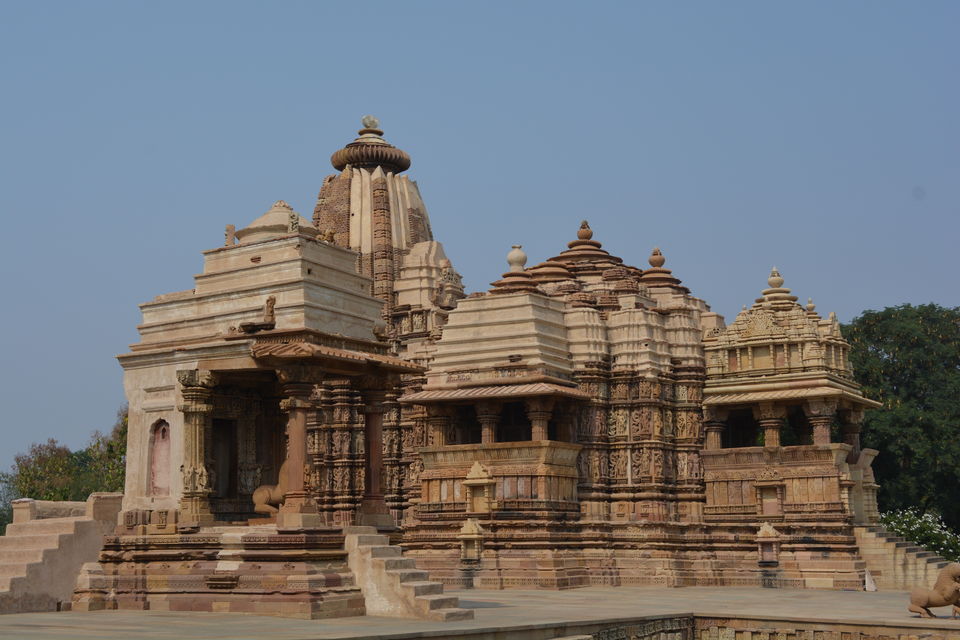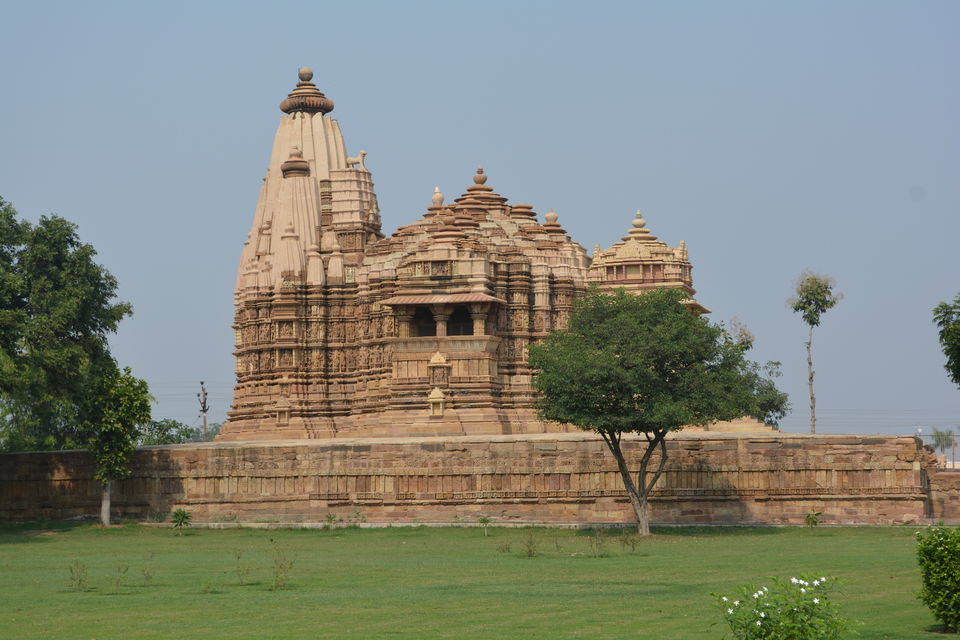 When to visit?
The weather is pleasant from September to March though February is the best time to visit as the Khajuraho Dance Festival is organised in the first week of the month.
How to reach?
Well one can visit by road, by rail or by air. They have all facilities.
Photo Courtesy: Catchsnap