Silvassa, the capital of the union territory of Dadra and Nagar Haveli is a small little town filled with Portuguese influence surrounded by the Western Ghats. We had visited Silvassa way back in December 2013 and the weather was apt to visit during that season however when we were invited to stay at Khanvel resort during the extreme summer month of May, we initially dreaded the feeling, however, decided to visit this luxurious property post reading the amazing reviews. We packed our bags and left Mumbai on Friday evening post-work to experience good times at Khanvel resort.
Ideal For:
This resort is ideal for everyone. Be it couples or solo travelers or families with kids, there is a place for everyone to make themselves feel warm and cozy in this lap of luxury.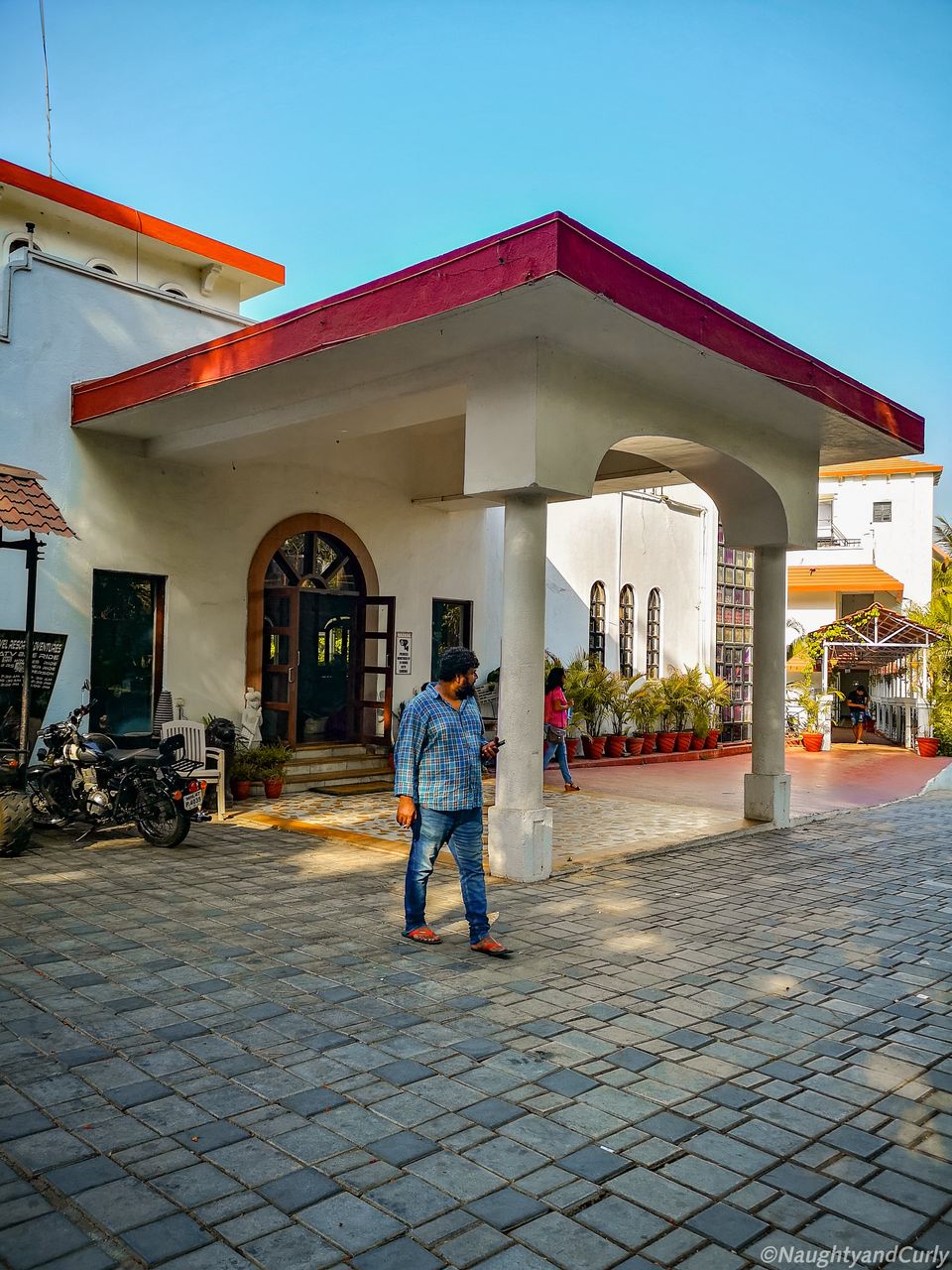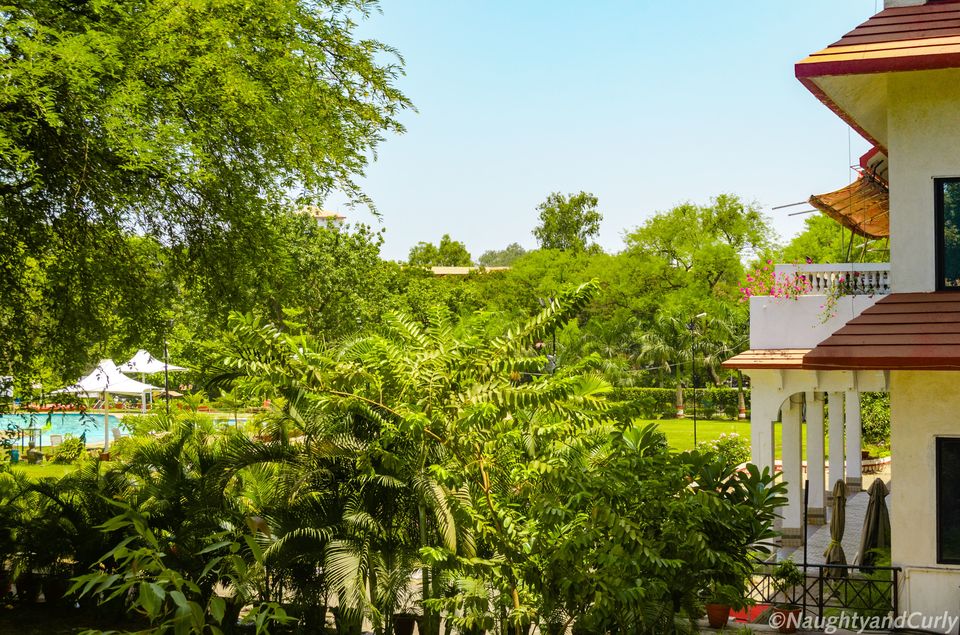 About The Property:
A picturesque and serene resort situated amidst 15 acres of land surrounded by lush green trees makes it the best luxury resort in Silvassa ideal for family and friends for that perfect weekend getaway. You will be escorted into a sprawling reception on your arrival at the resort. It offers a wide array of rooms to choose from such as deluxe, super deluxe, club room, deluxe cottage, private and family suites. It has ample space for valet parking for cars and bikes. Wifi is available mostly in the reception areas only. They have a separate building only for private and family suites named as Gulmohar suites just at a 2 minutes walking distance. The Gulmohar suites come equipped with a spacious pool along with with a kids pool area, a large restaurant named Lotus, a pocket billiards table and lush green gardens whenever you feel like taking a nap on the grass. Khanvel resort is one of the oldest 3-star luxury resort in Silvassa and it definitely lives up to its name.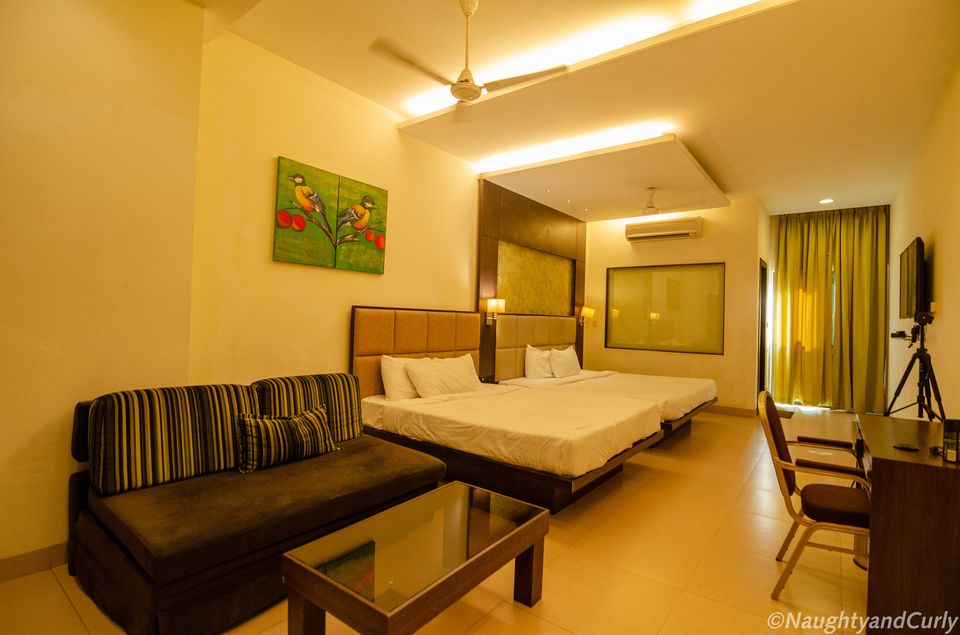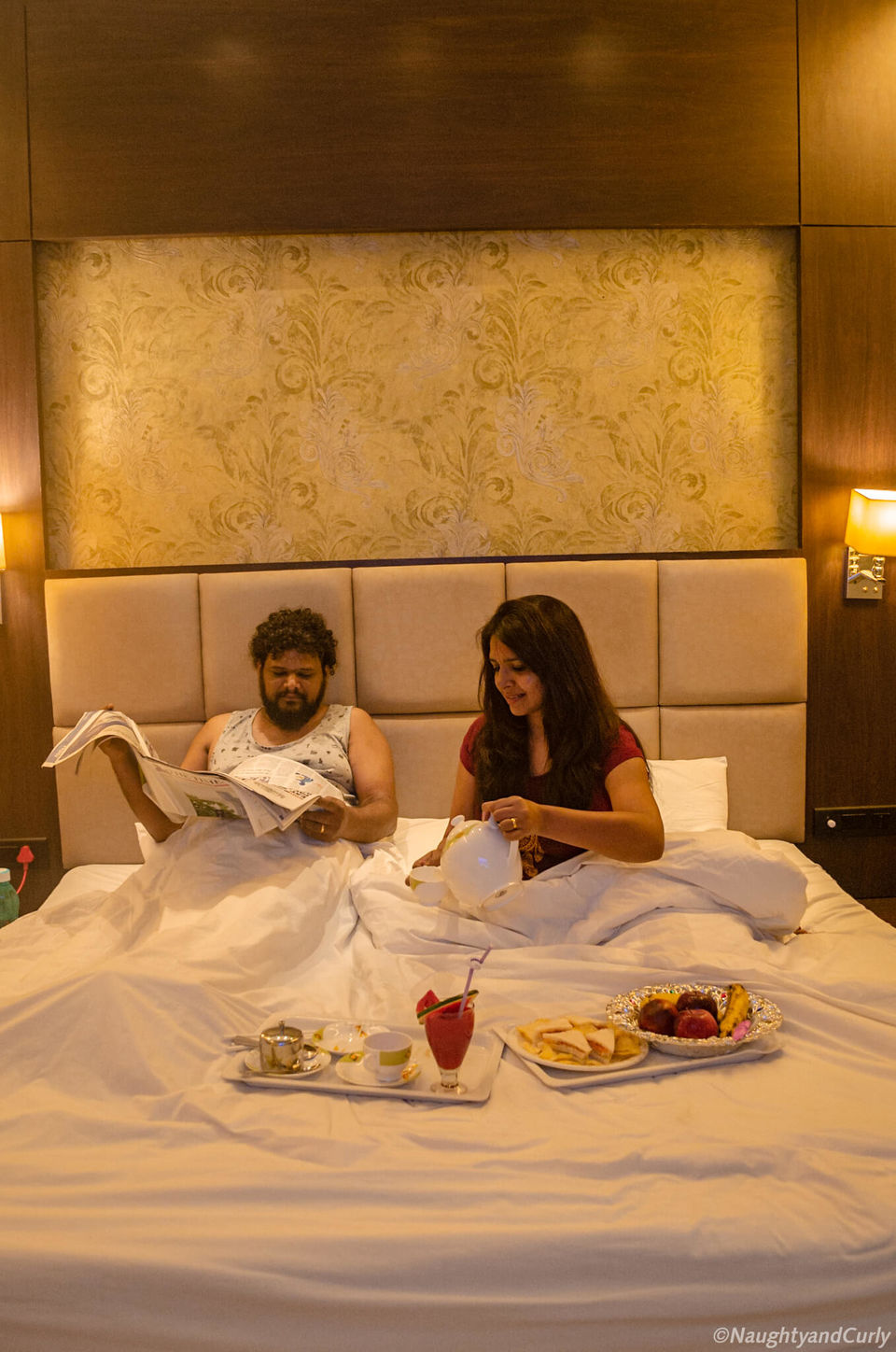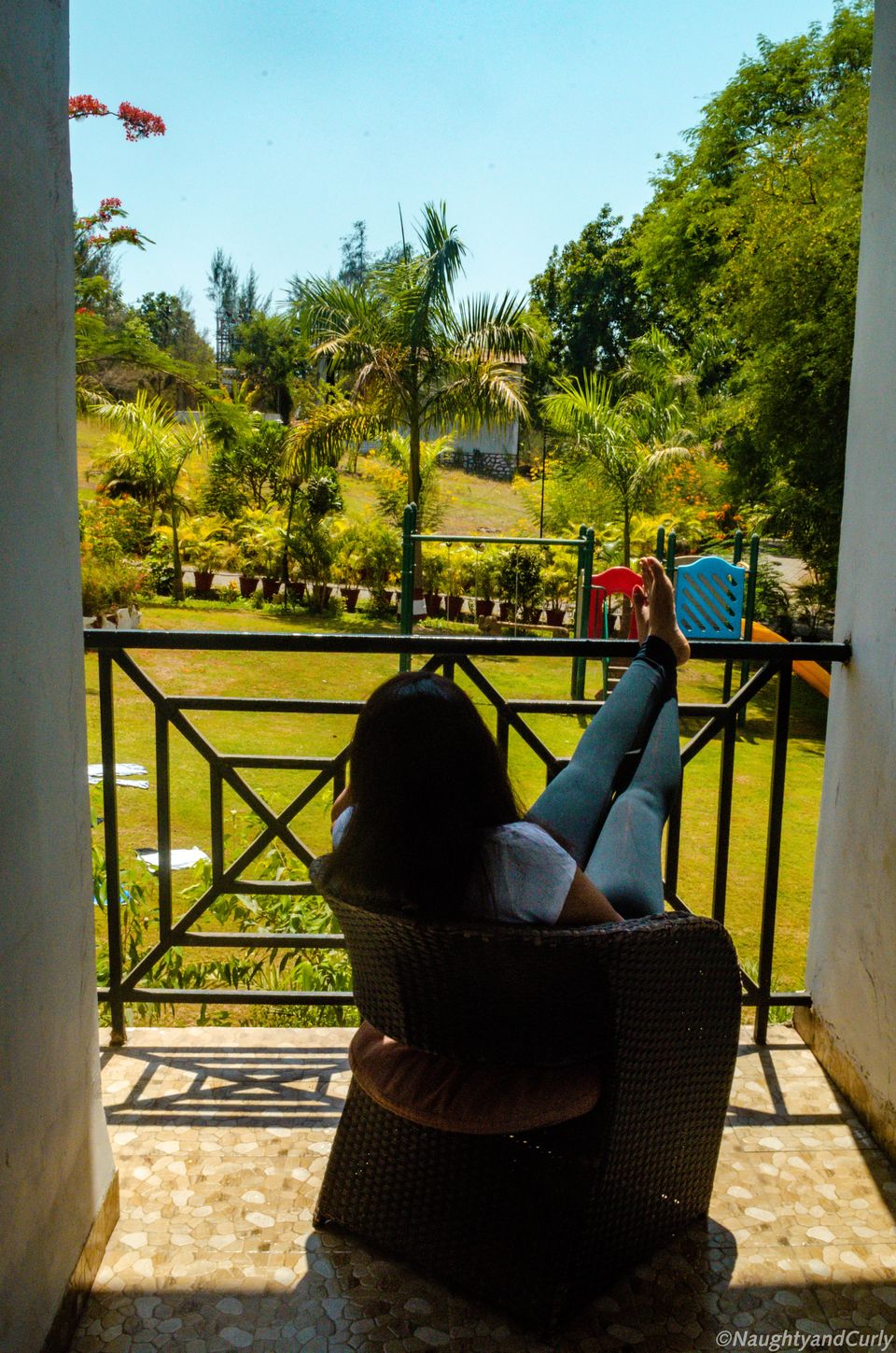 We were assigned a private suite upon our arrival and our first expression when entering was just "WOW". The well lit immaculate air-conditioned rooms offered abundant space equipped with all the advanced modern amenities that one would need, beginning with the most comfortable king-size bed and a large screen TV, a huge size wardrobe with an electronic safety locker, a cozy sofa, a mini-refrigerator, an office desk with a tea/coffee maker, premium toiletries and the best part was the attached bathroom with our private bathtub which just felt like bliss. We had our private little balcony overseeing the gardens and the spacious pool which made up for our favorite hangout area.
Food:
As the famous saying goes, "Atithi Devo Bhava" translated as one should treat a visiting seeker as God, Khanvel resort sure keeps up to this by serving all their guests with their wide-ranging mouth-watering cuisines. The resort is equipped with 4 restaurants catering to its guests. Cuisine choices include Gujarati, Punjabi, Chinese, and Continental. The Emerald and Lotus Restaurant mostly where lunch is served, The Lounge area which serves snacks and alcoholic beverages and dinner is arranged at the Moon & Stars Restaurant situated by the poolside also offering live music concerts during the weekend. Please note that this resort serves vegetarian food only. We weren't quite impressed with the breakfast options however the lunch and dinner spread was quite lavish and yummilicous.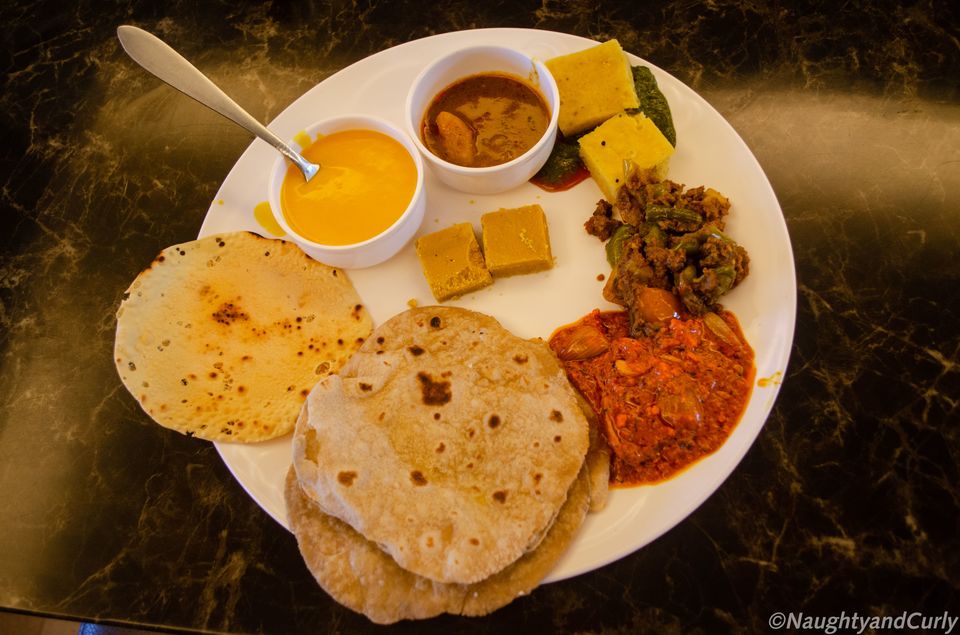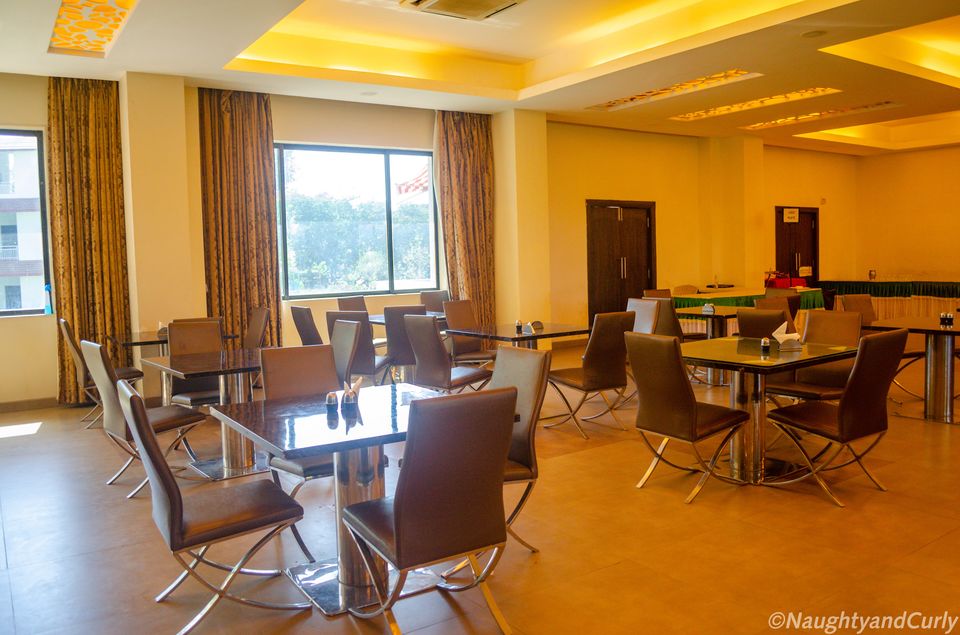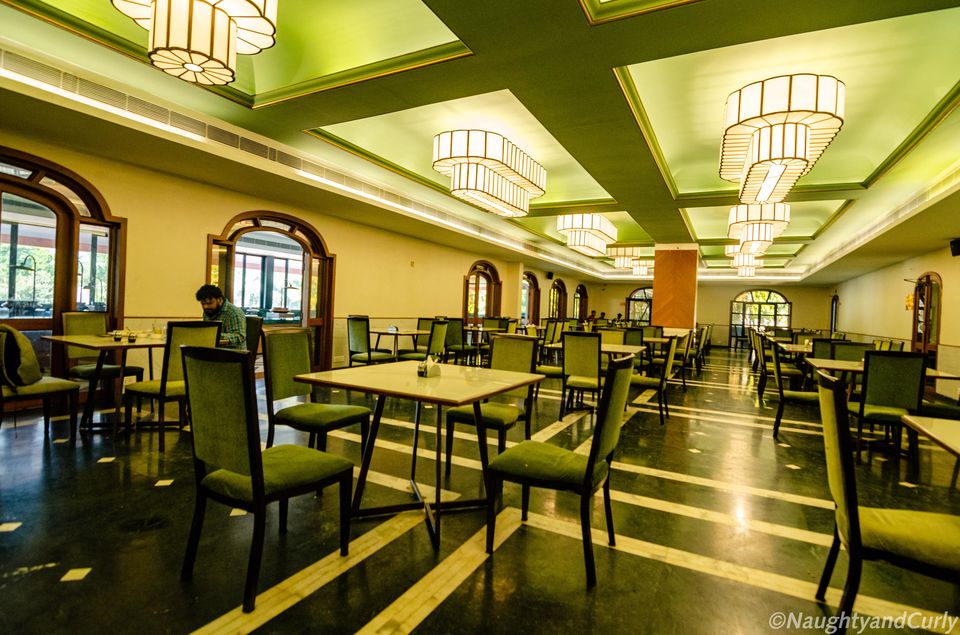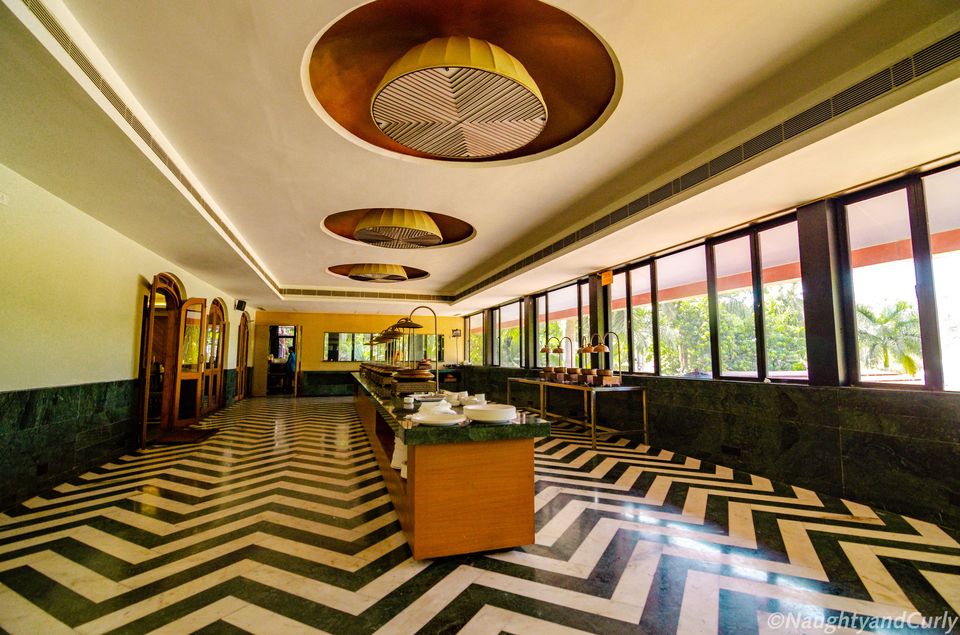 Cost :
The price of the rooms ranges from Rs. 3500 to Rs. 10000 depending upon the type of rooms. You can book through all of the leading travel portals such as Agoda, Booking, Makemytrip, Goibibo, and Yatra.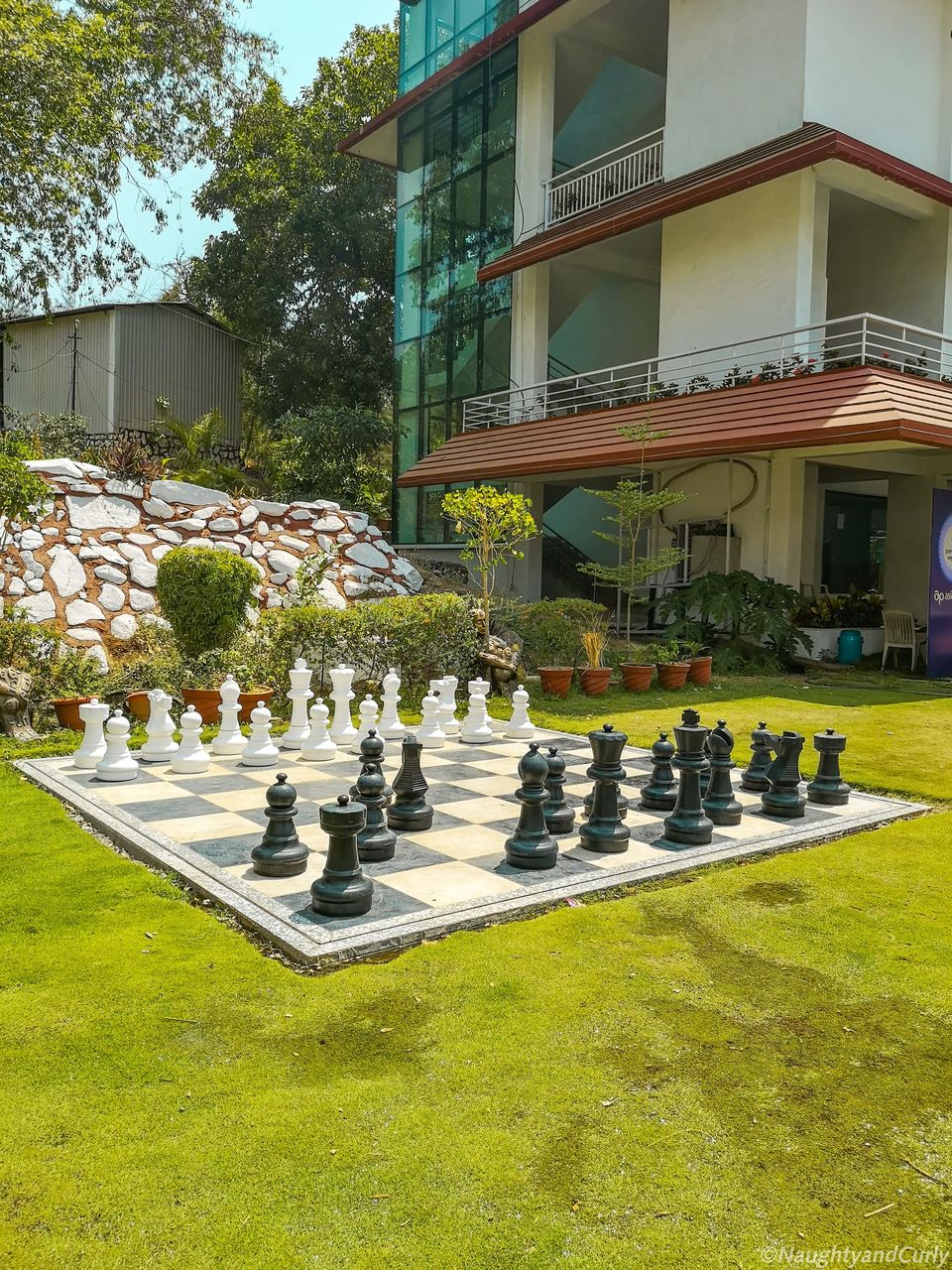 Best Time To Go:
The best season to visit Silvassa is during the rains and winter. You can visit this resort during summers too if you want to relax primarily in the rooms and lounge in the pools and we suggest venturing out either early mornings or late evenings to refrain from the scorching heat.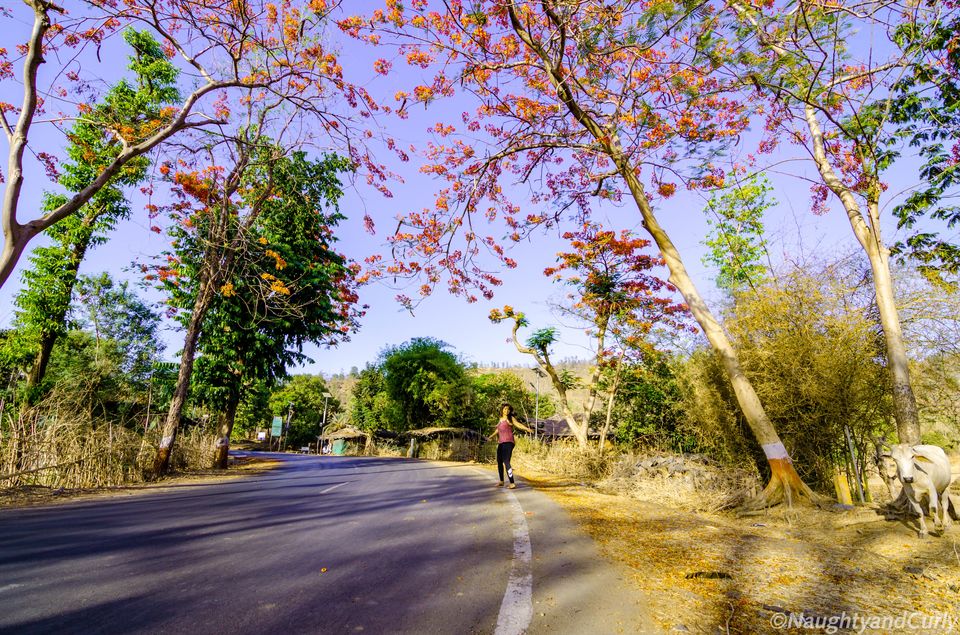 What To Do Here And Around The Property:
There are numerous things to do while you are at the resort. First of all, we enjoyed spending quality time in our comfortable and cozy, beautiful suite and chilling out and sipping tea in our balcony. In case you plan to plan to step out of your rooms;), you can plunge into the sprawling swimming pool which also has a kids pool area and also a jacuzzi in the main resort building. The resort is also equipped with a spa and wellness center if you wish to spoil yourself for a little body pampering. For all the fitness junkies, you can hit the well-equipped gym located at the center of the resort giving the best view of the lush trees. Both the buildings are equipped with a pocket billiard table and table tennis. You can also enjoy many indoor games while sipping drinks and snacks at the vibrant and stylish lounge area which also houses a small library for avid readers. For the adventure sports kind, you can enjoy ATV rides where you can enjoy offroading through the entire property surrounded by different vegetable and fruit plantations. And last but not the least, you can groove through pulsating rocking music at THE JUNK discotheque.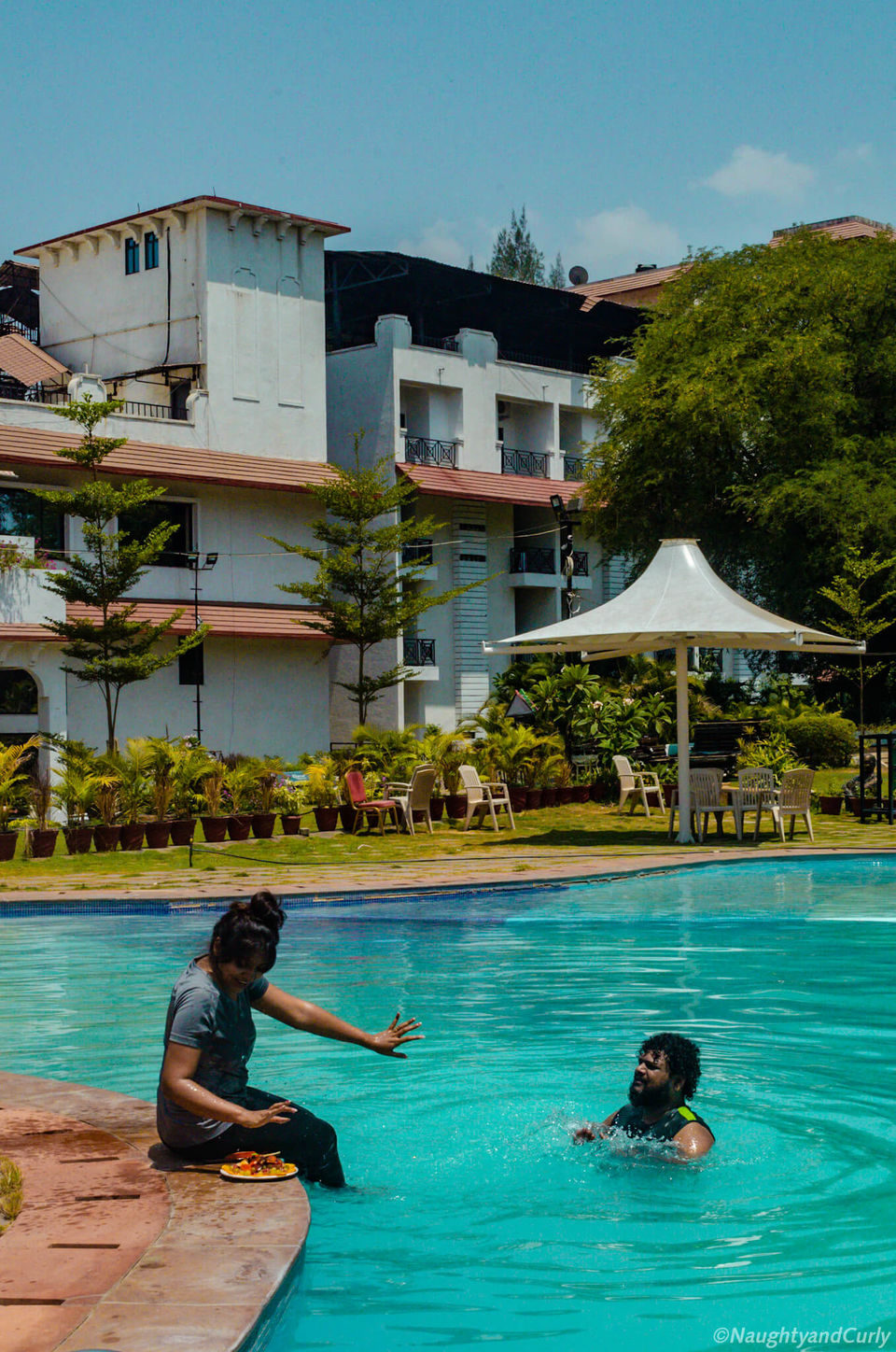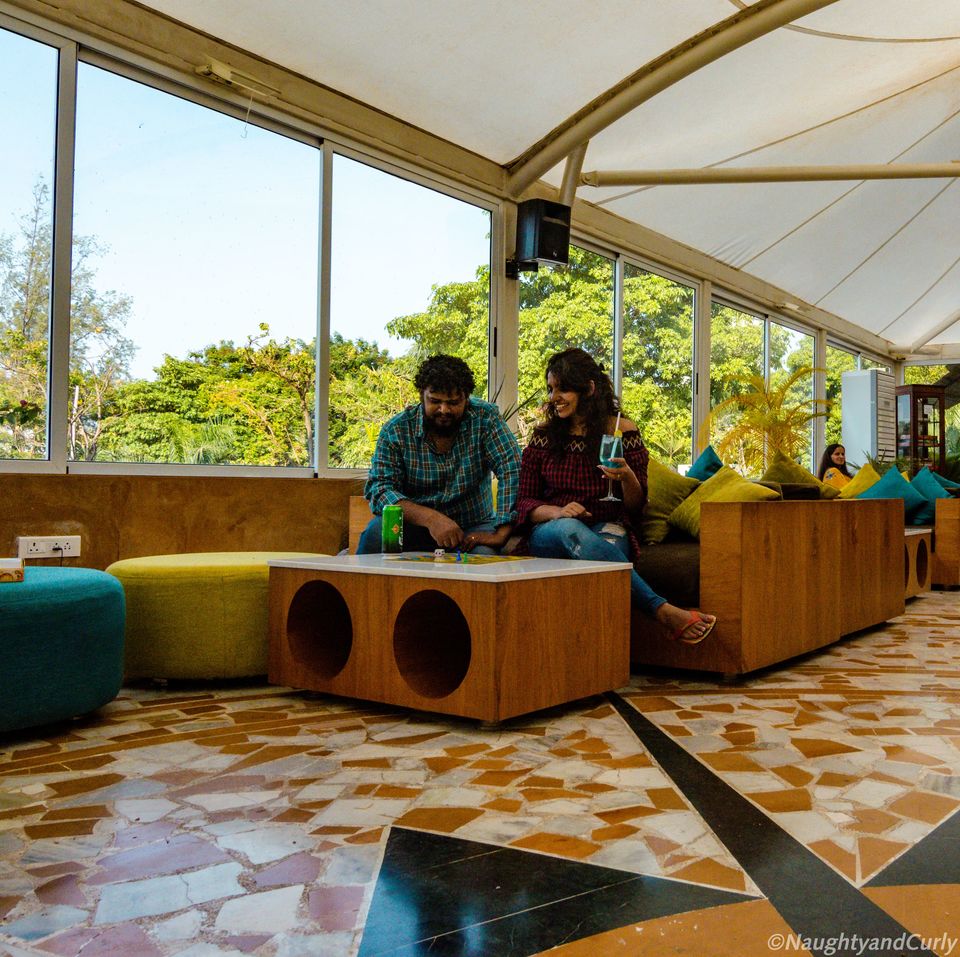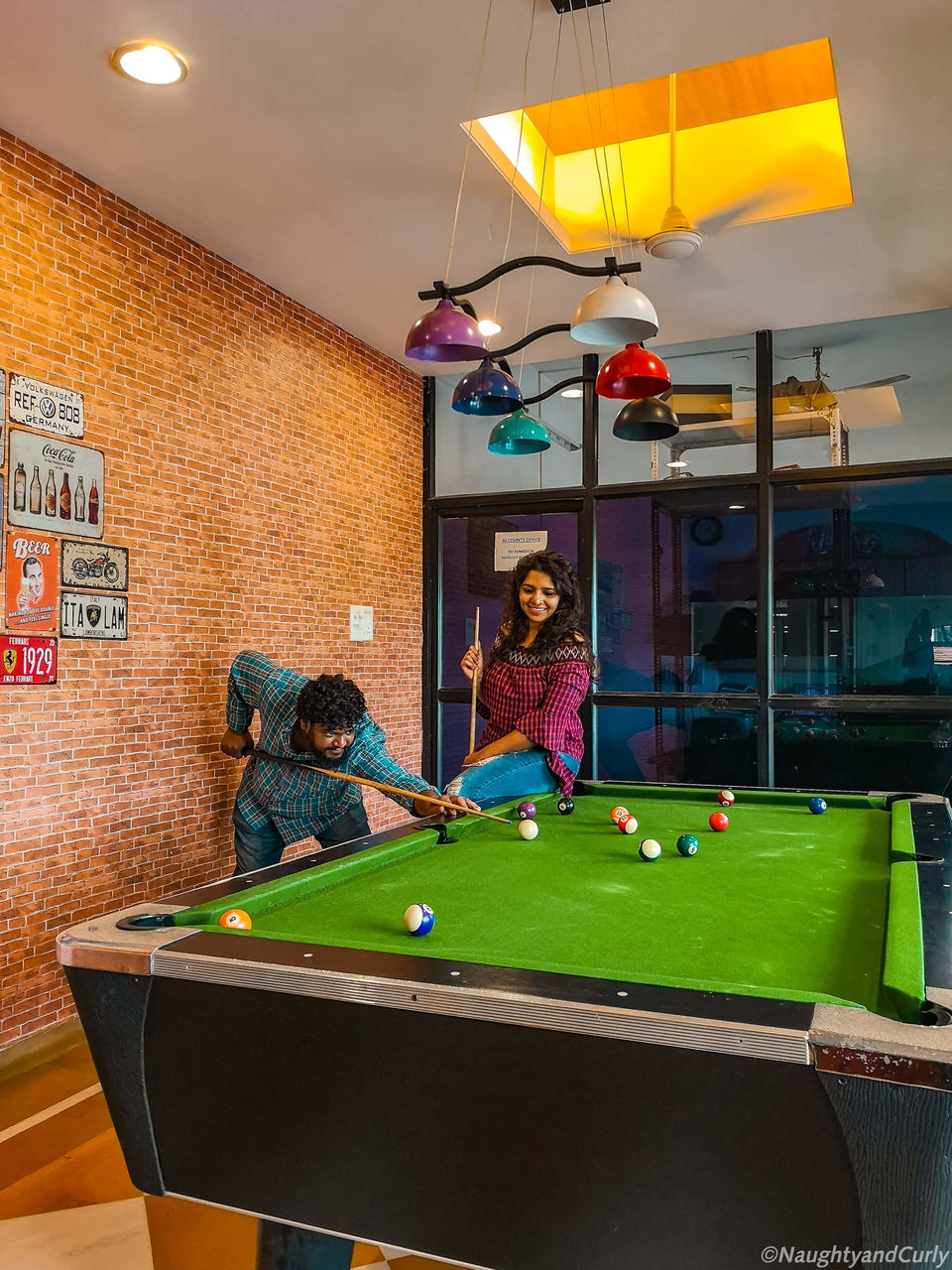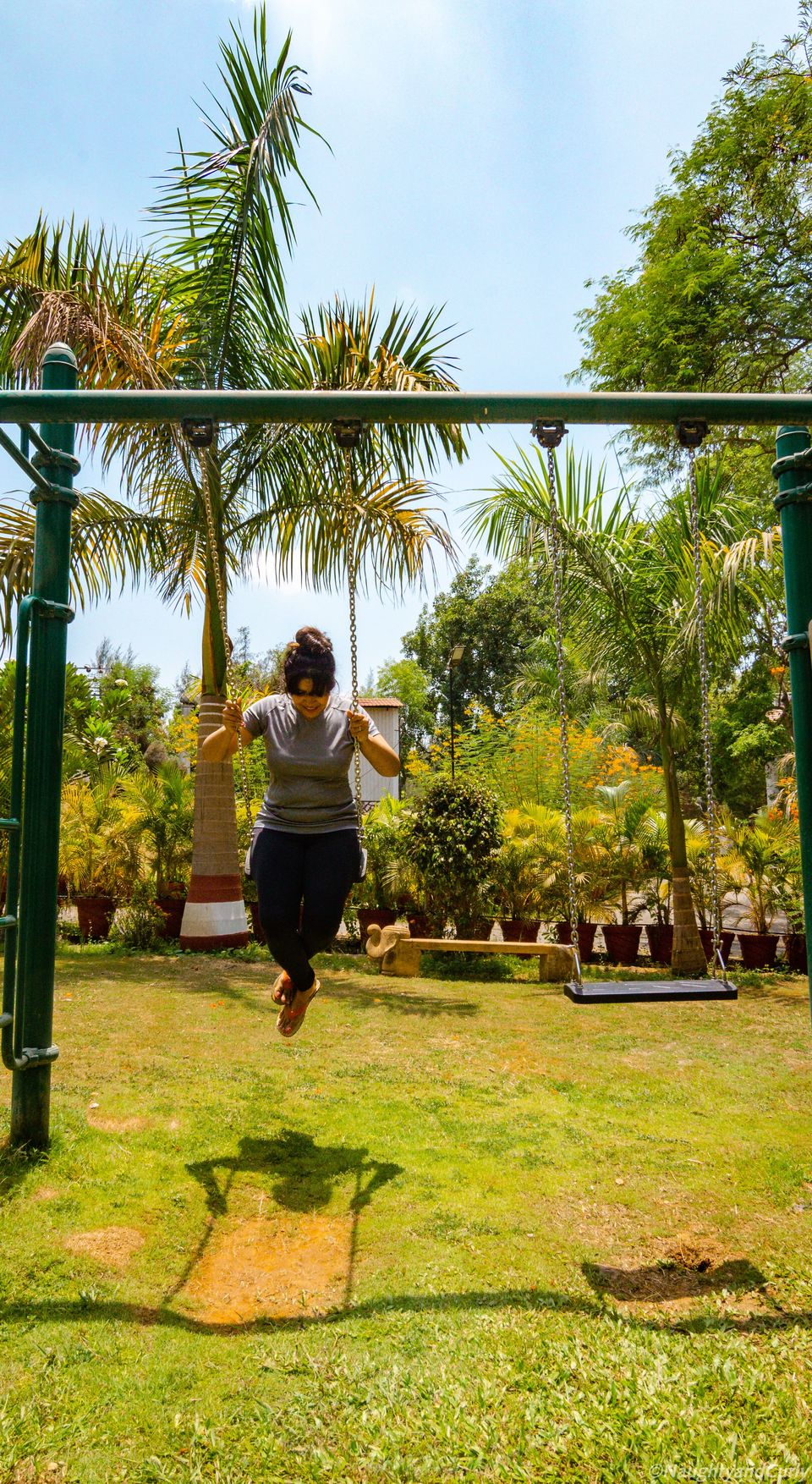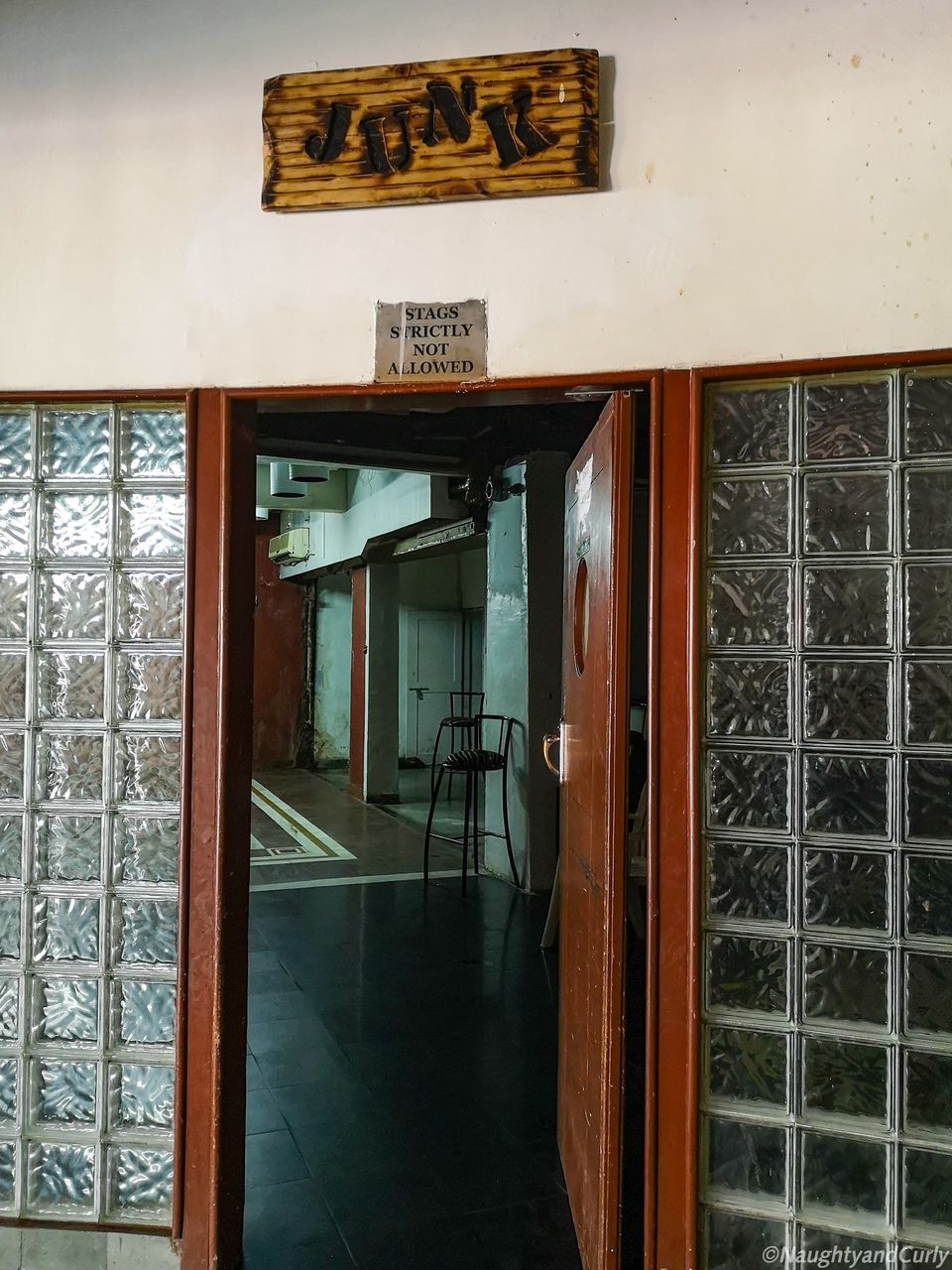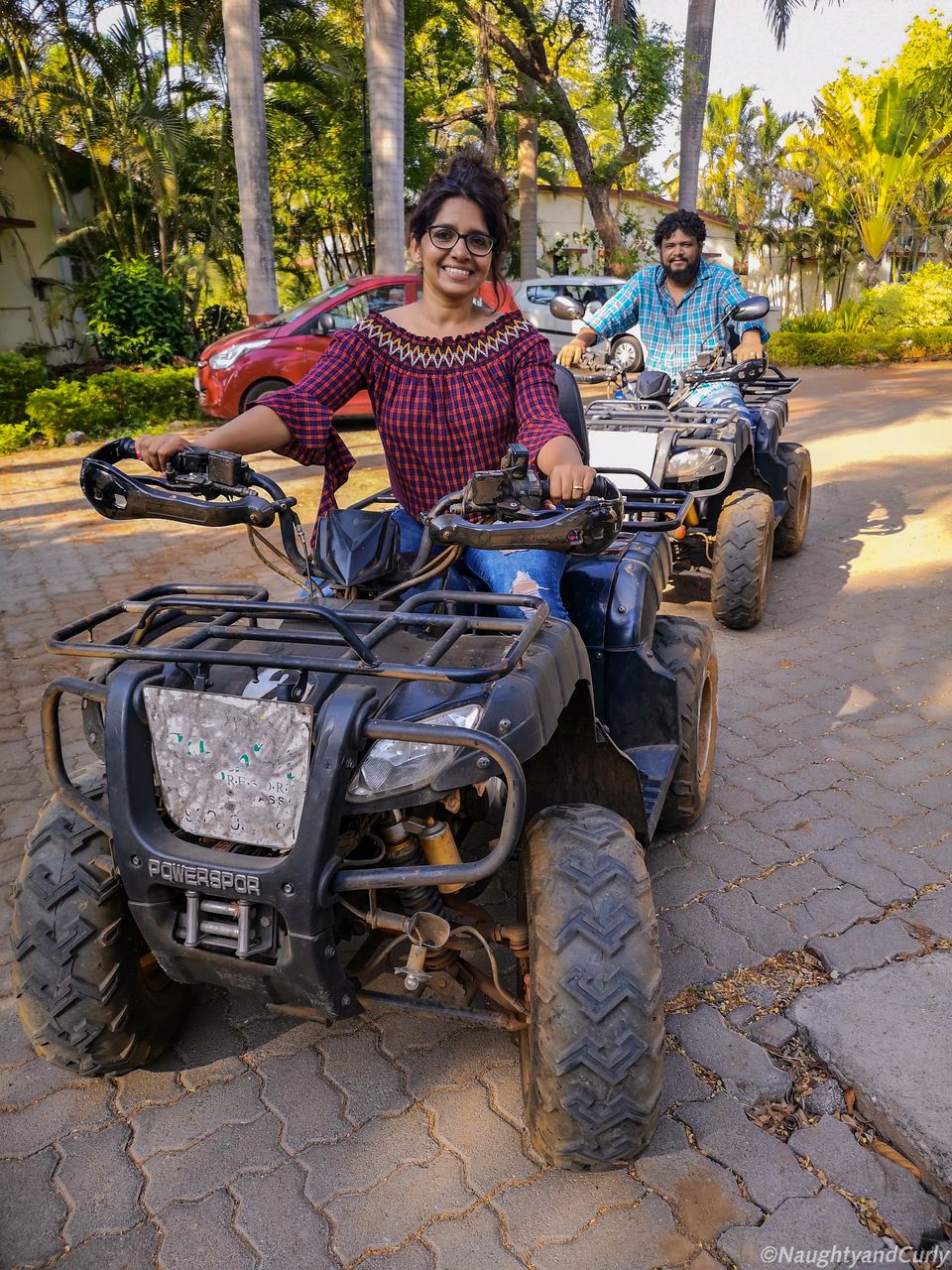 Apart from the resort amenities, there are many places to explore around Silvassa and Khanvel resort can definitely arrange a day tour for the same at a minimal cost.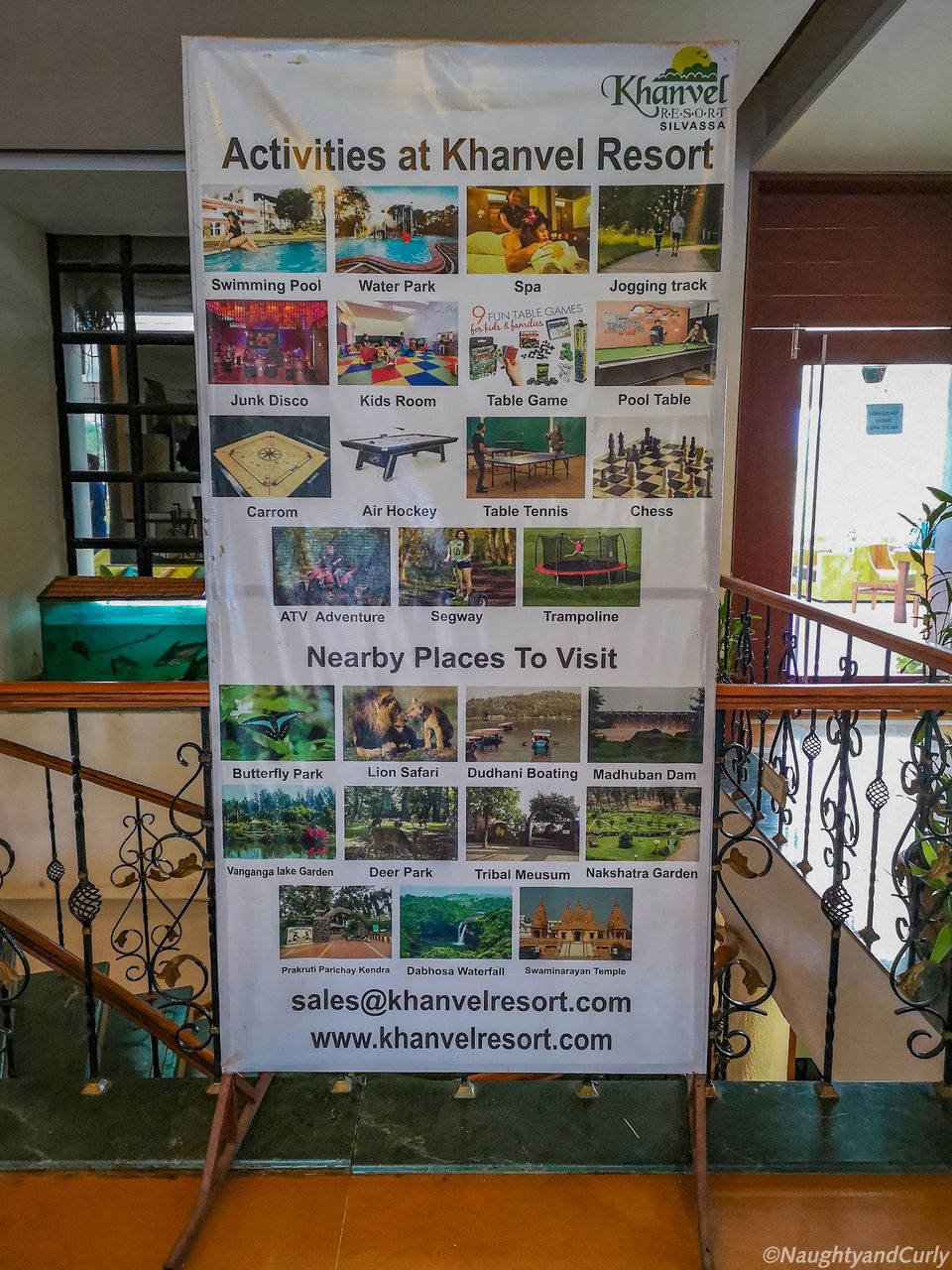 1. Dudhani Lake: Located around 18 km from the resort, this lake built on the reservoir of the Madhuban Dam offers the best view to watch sunsets. This lake is lined up with colorful boats called Shikaras. You can take a boat ride for Rs. 300 for 4 people for a 30-minute ride while you watch many ducks enjoy their time in the water.
2. Satmaliya Deer Park: Located around 7 km from the resort, this deer park will come first in your route before the Vasona lion safari. This park is home to Chinkara, blackbucks and spotted deers. The entry charge to this park is Rs. 25 per person.
3. Vasona Lion Safari: Situated around 12 km from the resort, this lion safari park is a popular tourist attraction. The entry charge is Rs. 25 for Indian visitors and the safari lasts for about 10 mins where you are taken in a caged minibus to show 2 lionesses that reside in the park.
4. Butterfly Park: This park is the closest from the resort located around 1 km wherein you will spot numerous butterflies in the park and the best part is the entry is free.
5. Warli Painting Workshop: If you are an art lover, then you can visit the workshop of Venu Bhavar who can showcase all the warli art paintings he has created and also pick up some souvenirs to take back home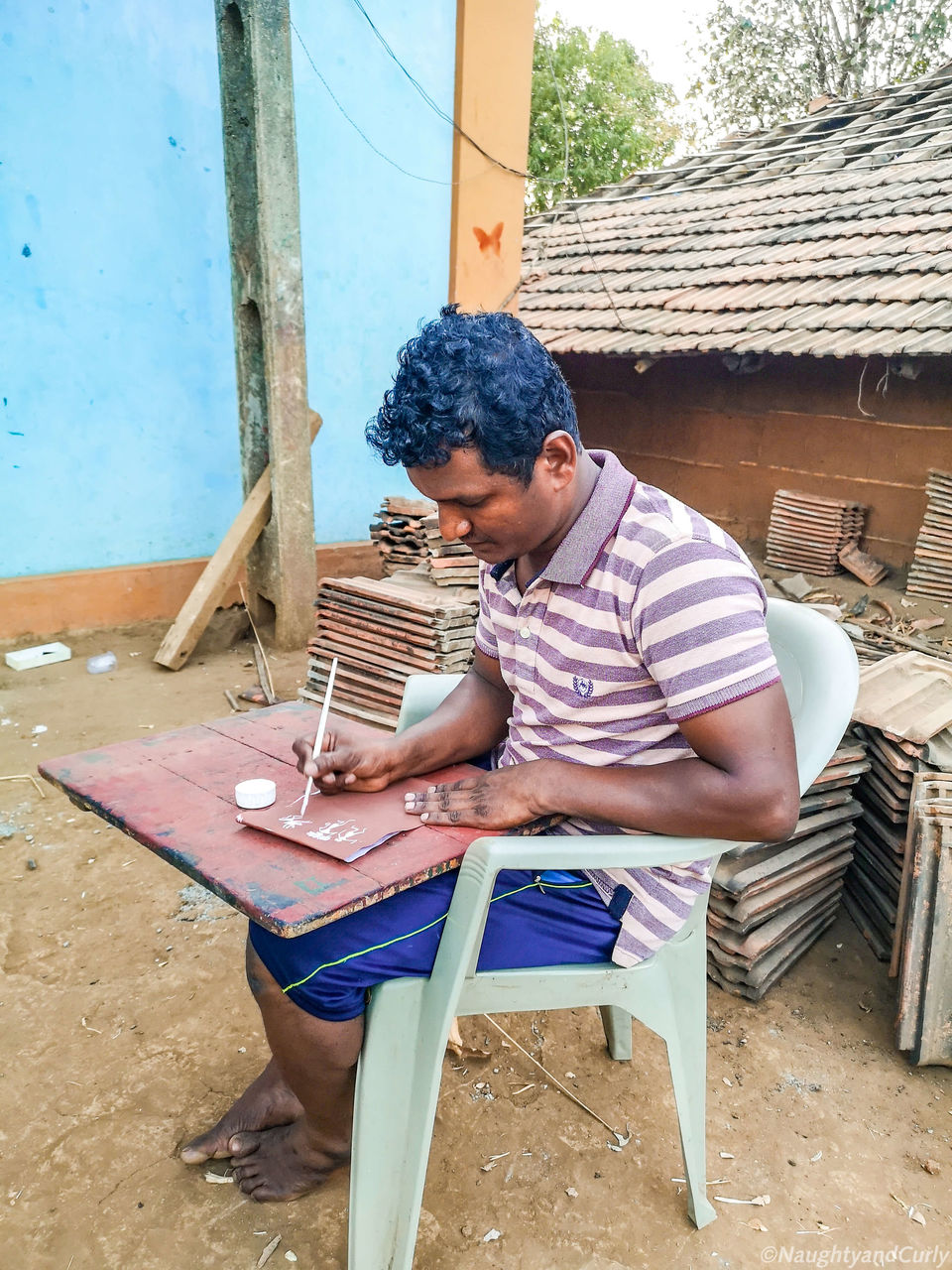 6. Vanganga Lake: This Lake garden situated around 28 km from Khanvel resort is ideal for families and couples looking to take a stroll and enjoy quiet time amongst themselves. You can go for a boating ride which costs around Rs. 140 for a group of 6 people for 30 mins ride or watch the musical fountain by evening.
7. Tribal Museum: Located around 21 km from the resort, this informative museum depicts the local life of the tribals showcasing the fine Warli paintings, music instruments, household things & decorations, and many other articrafts.
Getting There:
The best way to reach Khanvel resort from Mumbai is via road. Drive or ride down which is approximately 120 km, a mere 3 hours drive to the resort. If you don't wish to drive, then you can opt for many buses which ply to Vapi. You can take one of those and get down at Dundalwadi Chowk and then take a rickshaw from there to Khanvel resort which is around 18 km further.