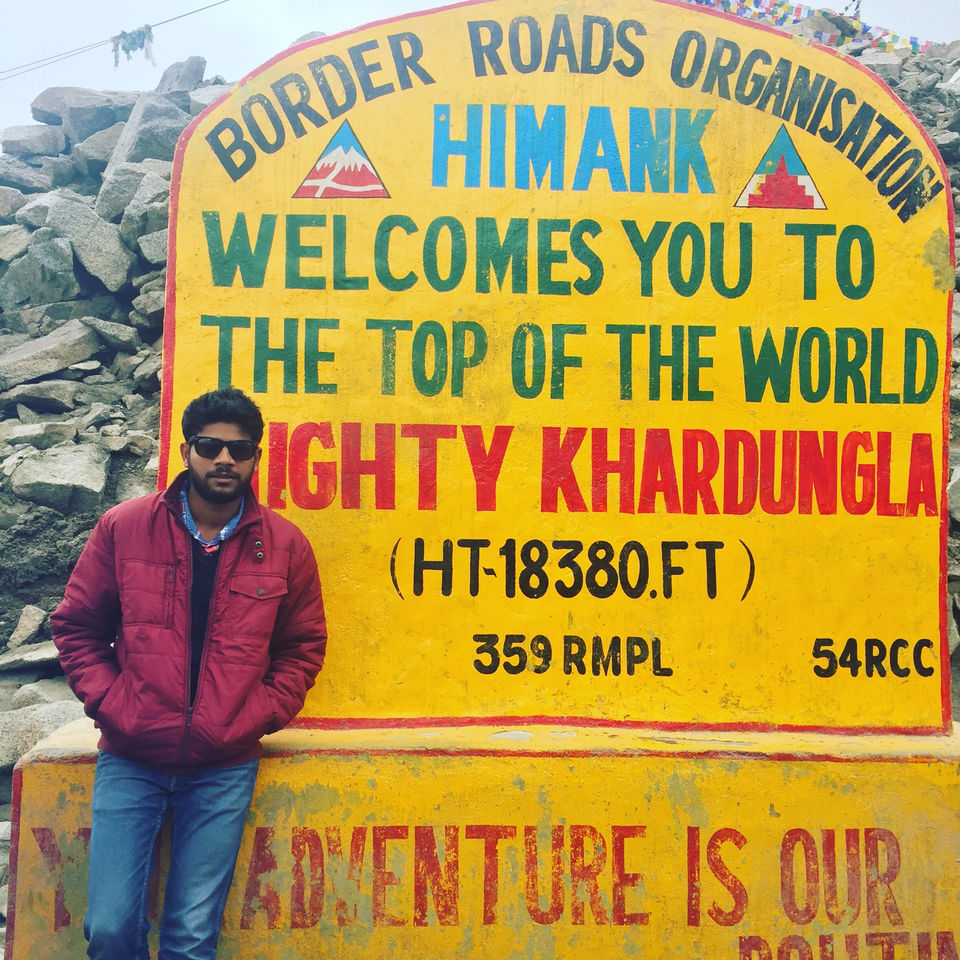 It's been a lifetime goal of mine to be on the highest motorable road in the world.
Luckily this year it had come true.
The mighty Khardung La not only offers a spectaular view but also boosts the self confidence of the people. Although after getting on top of Khardung La it was very difficult to breathe thank god there was a military health centre for the tourists. There they provide the oxygen masks and give u some meds if things go ugly.