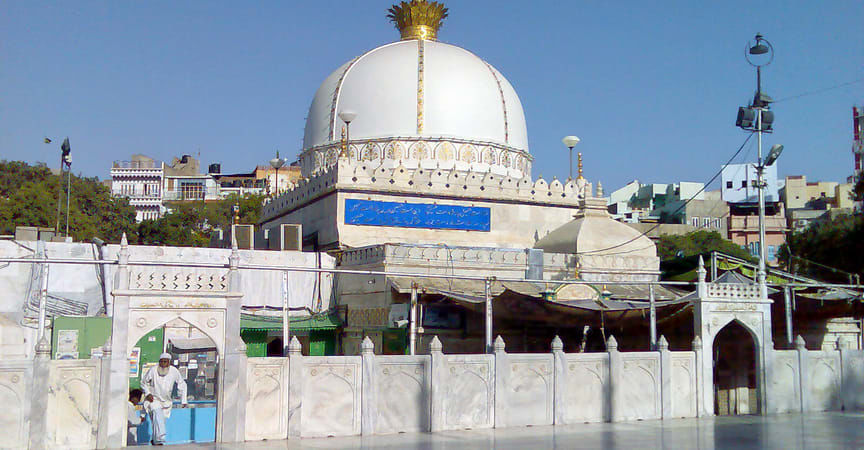 Khawaja Garib Nawaz Dargah in Ajmer is the crypt housing Hazrat Khwaja Moin-d-din Chisti's tomb who originally was the founder of the religion Islam and was renowned for preaching Islam around the world. Known for his noble teachings, the Sufi came from Persia and expired in Ajmer in the year 1236 and this is one of the best places to see in Rajasthan.
Location: Khawaja Garib Dargah is situated at Ajmer in Rajasthan.
Best time to visit: The best time to visit Khwaja Garib Nawaz Dargah is during the event of Urs festival. At this event of Urs festival, the tomb is open the entire night and day. During the Urs festival time, Ajmer becomes a holy destination for the tourist. The main gate of the Dargah which is generally closed opens at this time for the devotees. At the time of winter Khwaja Garib Nawaz is open in between 5 AM to 9 PM and during summers the gates are open in between 4 AM to 10 PM.