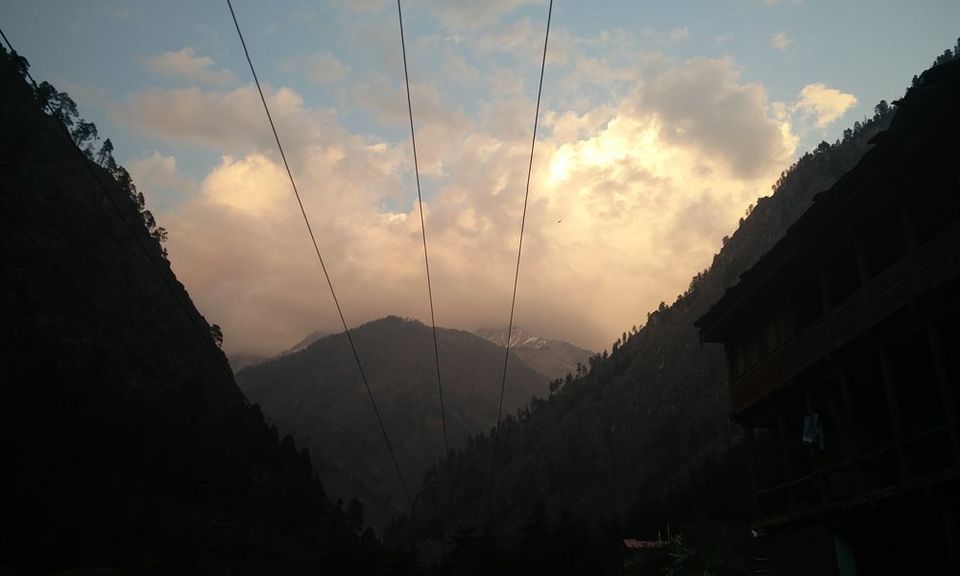 What is the first thing that comes to your mind when someone talks about Kasol?
Mountains ? Israeli Food ? Hot Spring ? Snow ? Trek ?
This place was on my bucket list for two reasons: The Kheerganga Trek and the Israeli Food.
The much awaited trip took place in the long weekend
We booked a Volvo bus and left Delhi by 8 pm from RK ashram marg. And that's when the overnight journey to Kasol started. We reached Bhuntar by 1pm (SO NOT following the Itinerary), changed from the volvo bus to the normal bus for kasol.
Now, the ride from Bhuntar to Kasol was FUN.
Why?
Because of the Nepali and Himachali songs played in the bus. And FINALLY we reached Kasol by 2.30 pm. Checked into HHH Hotel, got freshened up and left for some lunch (Because we were STARVING)
The Manikaran Gurudwara!
We went to the Evergreen Café and ordered Israeli special humus platter, Pasta, Oreo shake, Cookie shake, Coffee shake and Chicken soup.
I'll not give a detailed description of the food because it's not worth recommending to anyone.
Our food got served after an hour (Who takes that much time?).
We were so hungry that we just managed with the food. Moving on, after the lunch we planned to visit Manikaran Gurudwara. The distance to Manikaran is 4 km. You can take a bus to go there but we wanted to warm ourselves before the Big trek next day, so we went there on foot.
One good thing about walking to any place is that you can walk there and stop at any time to look at the snow covered mountains, feel the chilly air, look at the sunset and hear the sound of the water flowing down the river on the other side.
And the best part? You have to BE THERE to know how it feels!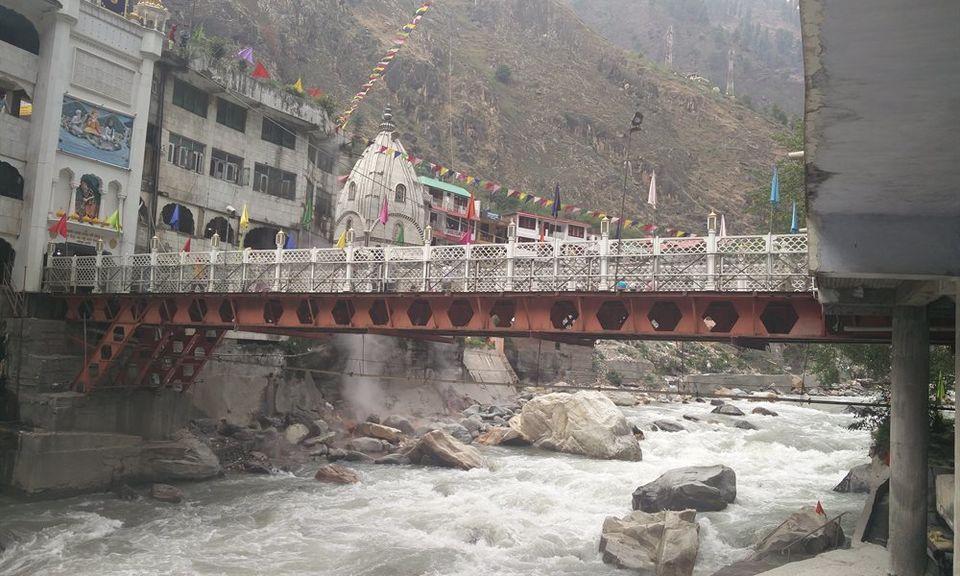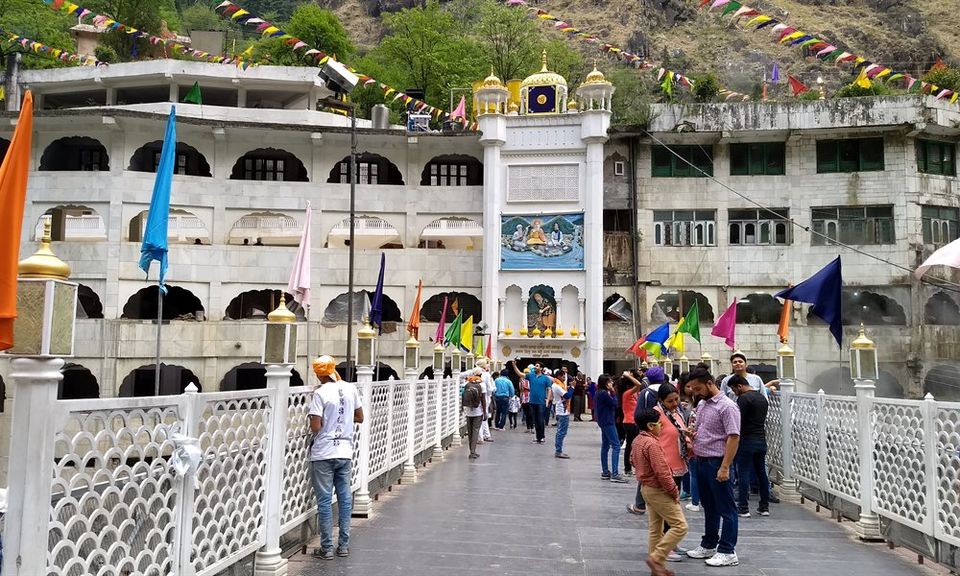 And after walking for about an hour, we reached the Famous Manikaran Gurudwara.
We have a hot spring here as well and here the rice, which is served in the Langar, is prepared from the Hot spring water. They also have a Hot Cave in the Gurudwara where you can just relax and take a quick Sauna if you want to (Just Kidding). No matter how much food you have had before, Langar actually fills your stomach. After the delicious Langar we walked our way back to the Hotel.
By this time it started to get a little dark and chilly. We reached our hotel by 7pm.
After resting for some time, we walked in the Kasol Market and went to Little Italy for dinner. We had Arrabiatta pasta, farm house pizza, pineapple juice, Coffee, Himalayan tea and some Israeli dish which i don't remember. This place is worth recommending to other people. Less waiting time, Good Food. And that's how Day-1 ended with a Delicious Dinner.