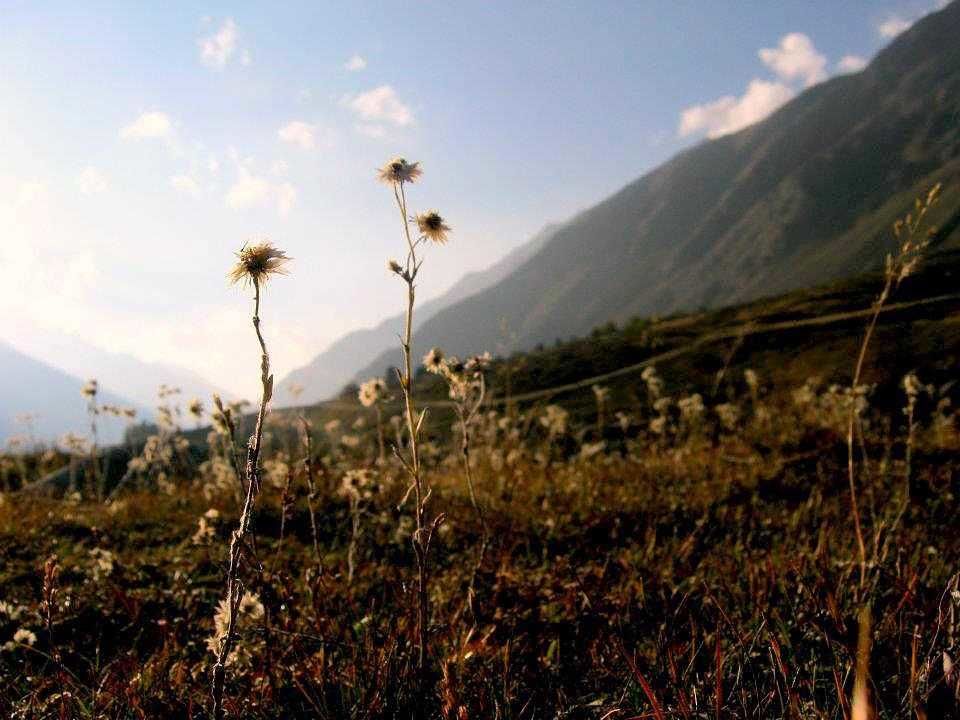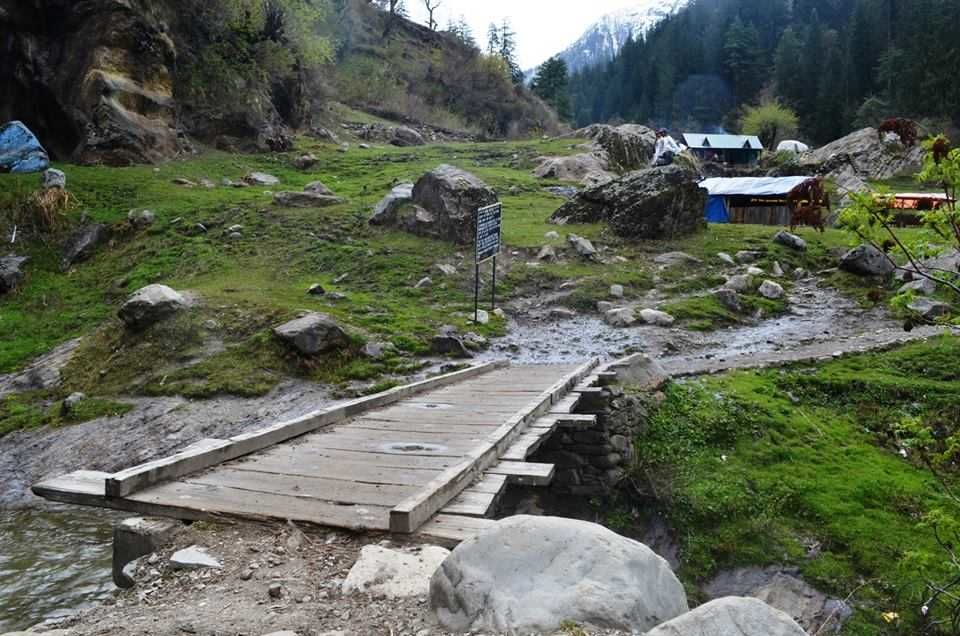 After a 14 km trek from Tosh, part of it being a walk in the park and part of it making me realise that getting my rucksack along for the trek was huge mistake. Kheerganga has panoramic skies and vast greenery, which is a much needed delight to the eyes and especially the tired legs. It's not just the destination though, en route to Kheerganga you will cross many waterfalls and bridges that might be your last step ever, the tremendous river flow and its thunderous sound do instil some fear into your heart about how strong mother nature really is. Once you get to the top though, there is nothing that feels better than the Kheerganga hot spring bath after walking 14 km, trust me, nothing. The Kheerganga hot spring is the perfect way to rejuvenate and an experience you won't forget in a long time. Take in everything that Kheerganga has to offer!
Getting There:
The Kheerganga trek starts from Barshaini and Tosh.
You first need to get to Bhunter and then from the to Tosh
Getting to Bhunter:
From Delhi getting to Bhunter takes 14 hours approx. Start from the ISBT Kashmere Gate, you can reach the ISBT via metro, auto, bus or taxi from pretty much anywhere in Delhi.
Getting to Tosh:
From Bhuntar it is a 4 hour bumpy bus ride that shouldn't cost more that 100+ Rs or a Taxi that should take 1000 to 1200 Rs. Now when you take the bus it will only take you up to Barshaini (Bar-che-ni) from where you will have 2 options, take a cab that will cost 200 Rs or walk for around an hour across the hills to get to Tosh. Walk, trust me, walk. There is no better way to explore the Kheerganga trek.
The trek:
The Kheerganga trek is 14-15 km long and is an easy walk in the park for the first 7 km but after you cross the first dhaba the Kheerganga trek can become a little more demanding especially if you are carrying a bag or if it rains, which in my case was both.One can finish the Kheerganga trek in 5-6 hours and there in no need for a porter or a guide on this trek. There's so many places on the way you'd want to just 'chill' for a while though and it might just take you a little more time if you stop at each one of those.
Staying There:
Kheerganga has plenty of places to stay and accommodation is rarely a problem.The rates may vary from 500 Rs a night to a mere 100 Rs a night at the 'Ashram' built on top.You can chose from brick or wooden houses to tents depending upon how much time you want to spend inside a room in beautiful valley and how comfortable you want to sleep at night.One can even carry there own tents and set them where ever they wish to which would save a lot on accommodation expenses, only if you're there for more than a week though.
Best time to do the Kheerganga trek
May, June, September and October are the best months to do the Kheerganga trek. This is because the temperature in Kheerganga is the most favourable for trekking – it is pleasant, and not humid.
Food:
As it is in most of Himachal, there's many foreign tourist in Kheerganga and one can find a variety of cuisines over there.Moderate price and alright taste would give the cafe's of Kheerganga 3 out of 5 stars.The one thing you'd love to do there is just sit and sip hot drinks, tea, coffee and other things people prefer consuming hot are the biggest sellers at all the cafes.
Places to visit around:
Many people travel to Kheerganga as it has a temple of Lord Shiva and Goddess Parvati and the hot water spring there is considered to have medicinal properties. The night sky that gives you a panoramic view of the outer milky way a treat you must not miss.
By the way, click here to find a great place you can find some trustworthy house and pet sitters when you're off on your next vacation