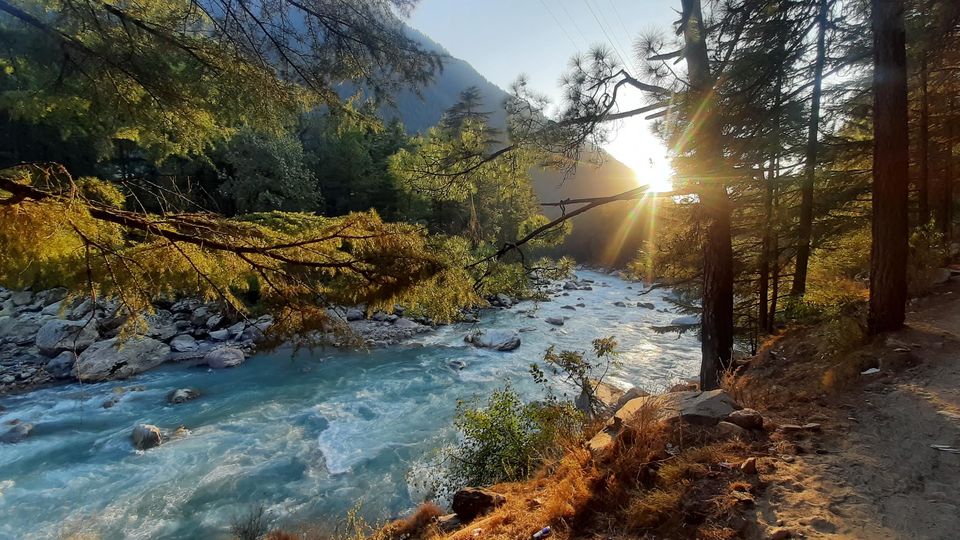 Kasol always reminded me of hot springs, scenic views of the Himalayan Mountains, and the stunning terrains. Kasol kheerganga is one of the most well-known destinations for trekking and is located at a height of 2950m. Located deep into the Parvati valley, it is considered nature's paradise as its beauty will leave you spellbound.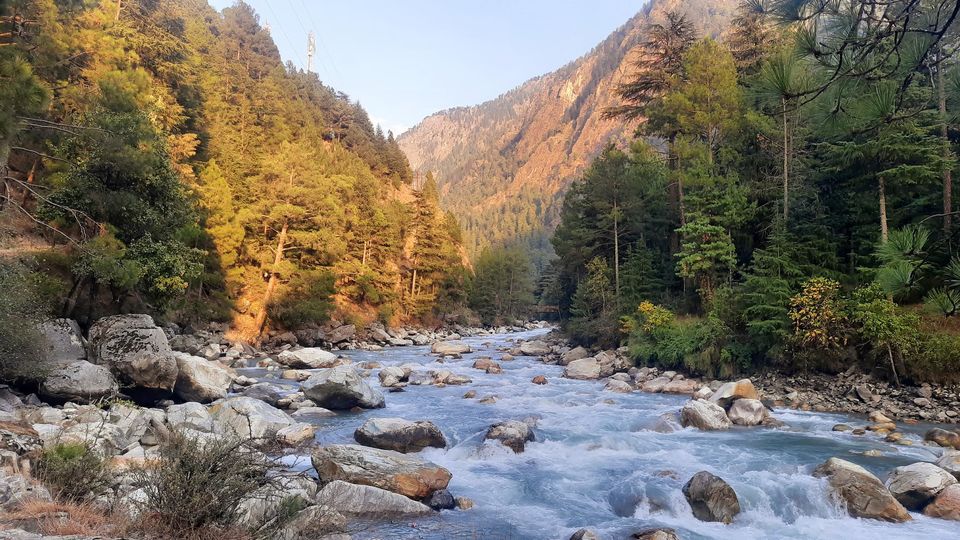 Travel Date and Weather?
I travelled on 30th October. Weather starting getting colder in Kasol, one definitely need a jacket during this point of time.
How many days required?
All you need is 3 days to explore this nature's paradise. We left Thursday night around 7 PM and reached Kasol the next day around 11 AM. And were back by Monday morning around 8 AM to Delhi.
Difficulty level?
The total distance covered from Kasol to kheerganga was 13 km. During descend, we followed different route passing through different villages and witnessing some of the most spectacular views of pine trees and waterfalls on the way. The distance covered was around 18 km. I would say it's medium level, there are not many steep patches but you need to walk a lot.
Itinerary
Day 0 : Delhi to Kasol
We took an overnight bus from Delhi to Kasol. Starting at 7 PM in the evening, we covered a distance of 513 km in around 15 hrs.
We stayed at riverside camp, in deluxe tents. It had facilities like an attached bathroom, a bed with blankets, and a charging facility. The gushing sound of the Parvati river flowing seems like music to the ear.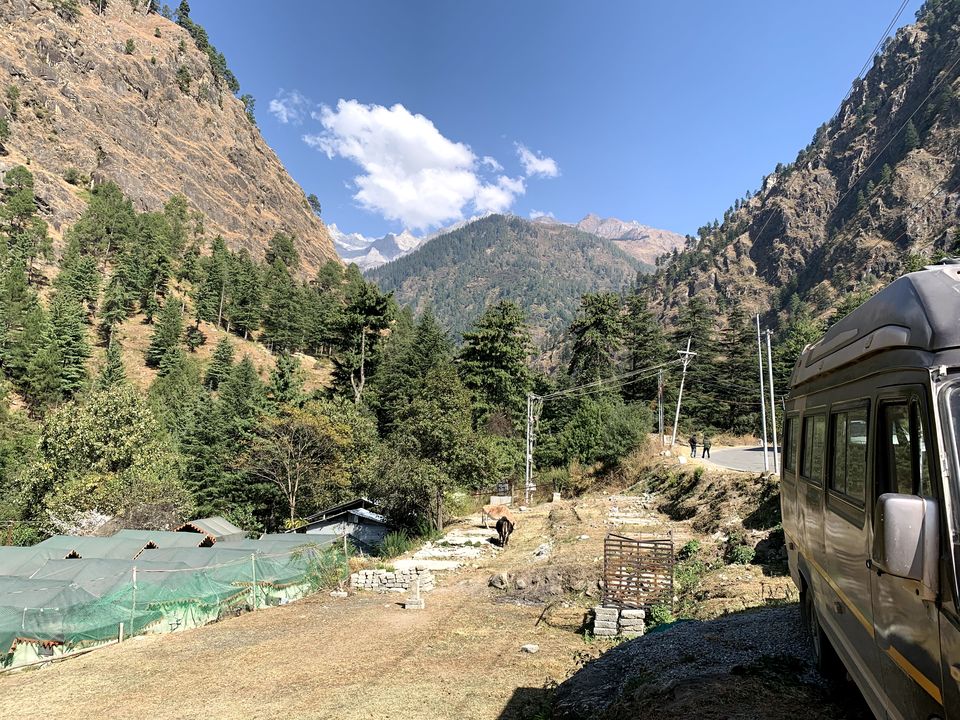 Day 1 : Kasol siteseeing
1. Manikaran
The pilgrimage town of Manikaran is famous for hot spring and is considered sacred among both Hindus and Sikhs. About 5,700 feet from sea level, Manikaran lies next to the river Parvati.
Rocks around the spring are uncomfortably hot, while the temperature was above boiling point. Rice can be easily cooked if tied up in cloth and thrown into the water.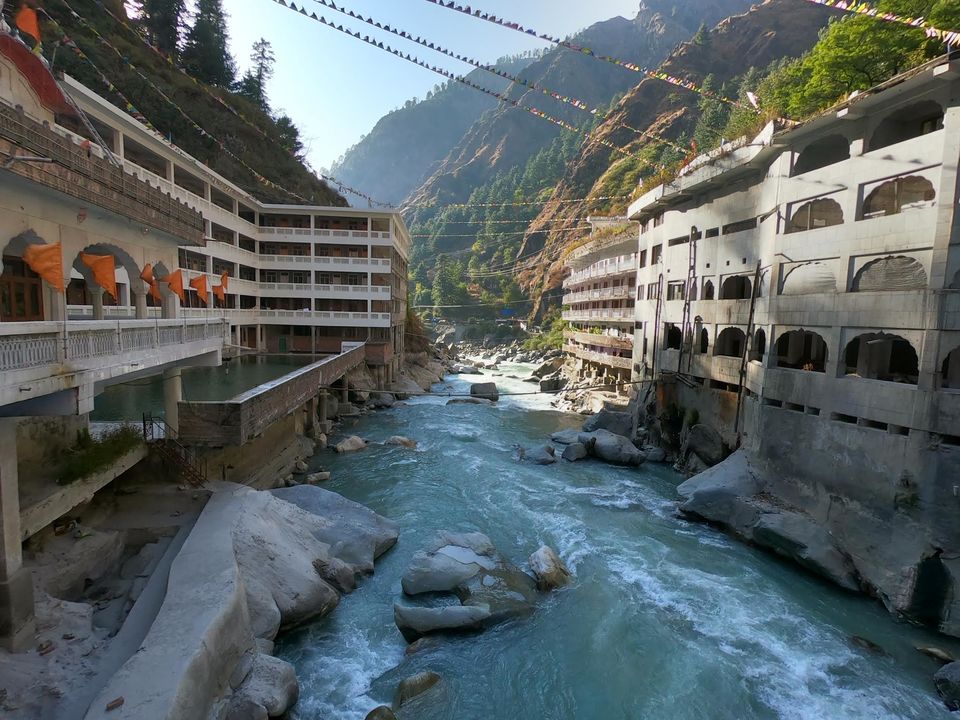 2. Choj Bridge
Choj is a hamlet located 3 km distance from Manikaran. Built over the Parvati river, Choj bridge connects the village of Choj to Kasol. The view from the bridge was truly magical, and offers a spectacular Parvati river view, glowing with sunset in the backdrop.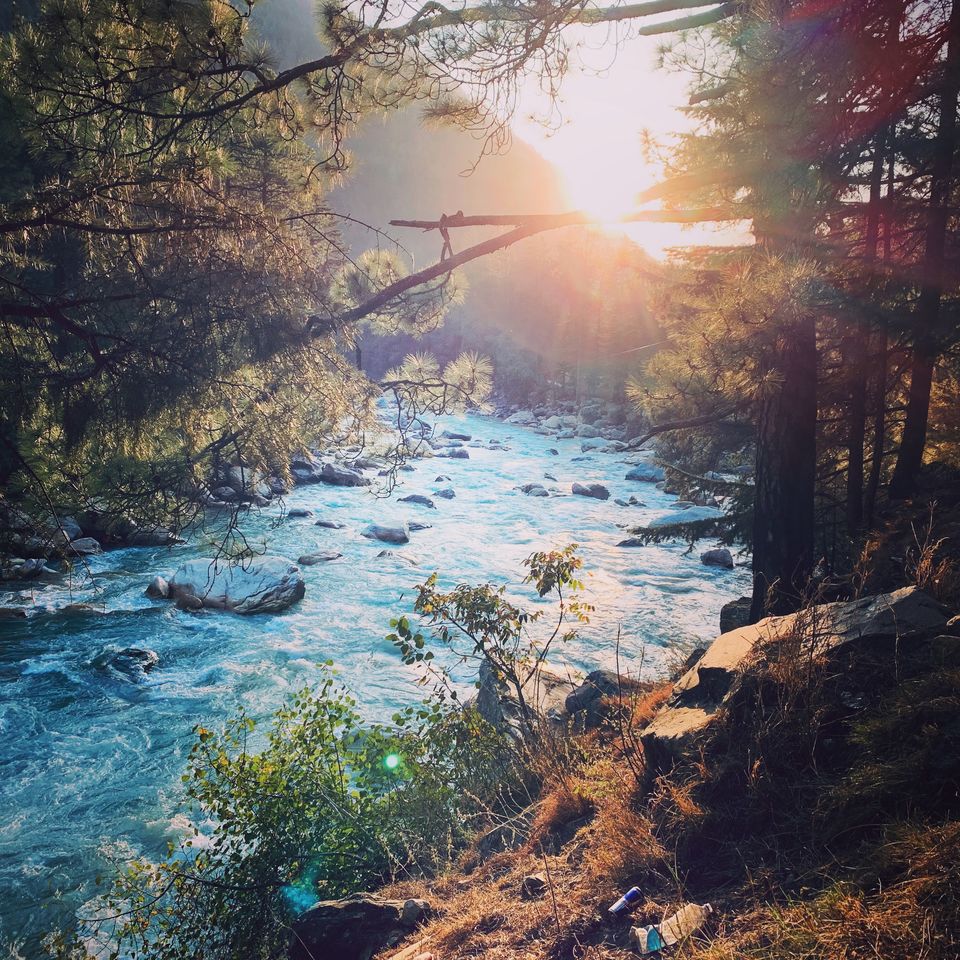 3. Kasol Cafe
Kasol is known for some of the best cafes for quenching your thirst for good food to sizzling music. During my visit, due to COVID, the town was too silent, and fewer people were seen in the cafes. We visited Ever Green cafe, food was good and the ambiance was just OK. Though Kasol is known as a party place but due to COVID, I couldn't experience the liveliness for what Kasol is known for.
Day 2: Kasol to Kheerganga trek
1. Trek Starting point
It took us an hour to reach the starting point of the trek that is Barshaini. It is approx 13 km from one side which takes around 5 hrs to cover. The trek offers some beautiful sights that will refresh your mind.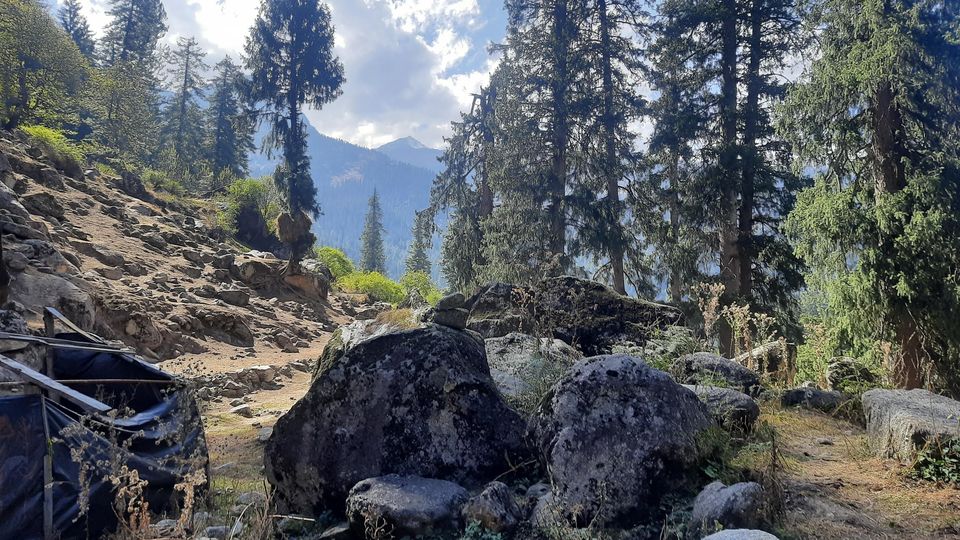 2. Trek Routes to follow
Reach bridge after Barshaini, then take a left turn and ask anyone for the route to Nathan village and Kheerganga. This route takes 3-4 hours and is the shortest one. It is on the left side of the Parvati river. This route is very well marked and the most popular route to trek Kheerganga.
For the second route, take a right turn from the bridge and hike up to reach Kalga village. From Kalga there is a different trek route to go to Kheerganga. This entire route passes through dense forests and it's possible that people lose their way on this trekking path to kheerganga. So make sure you have a guide with you.
I took Route-2 while trekking to Kheerganga and Route-1 on the way back.
3. Scenic views during Trek to Kheerganga
On the entire trek, there would be a lot of shortcuts but it's advisable not to take them as it could be risky. En route, you will get to see Shiva Temple, Rudra Naag Fall, unique rock formations, and most beautiful of all -Autumn color leaves.
Around halfway to the trek, one comes across this huge waterfall with Dhaba on the right side. Water is so clean and pure that you can refill the water bottles here. I took a short break and enjoyed Maggi and tea here.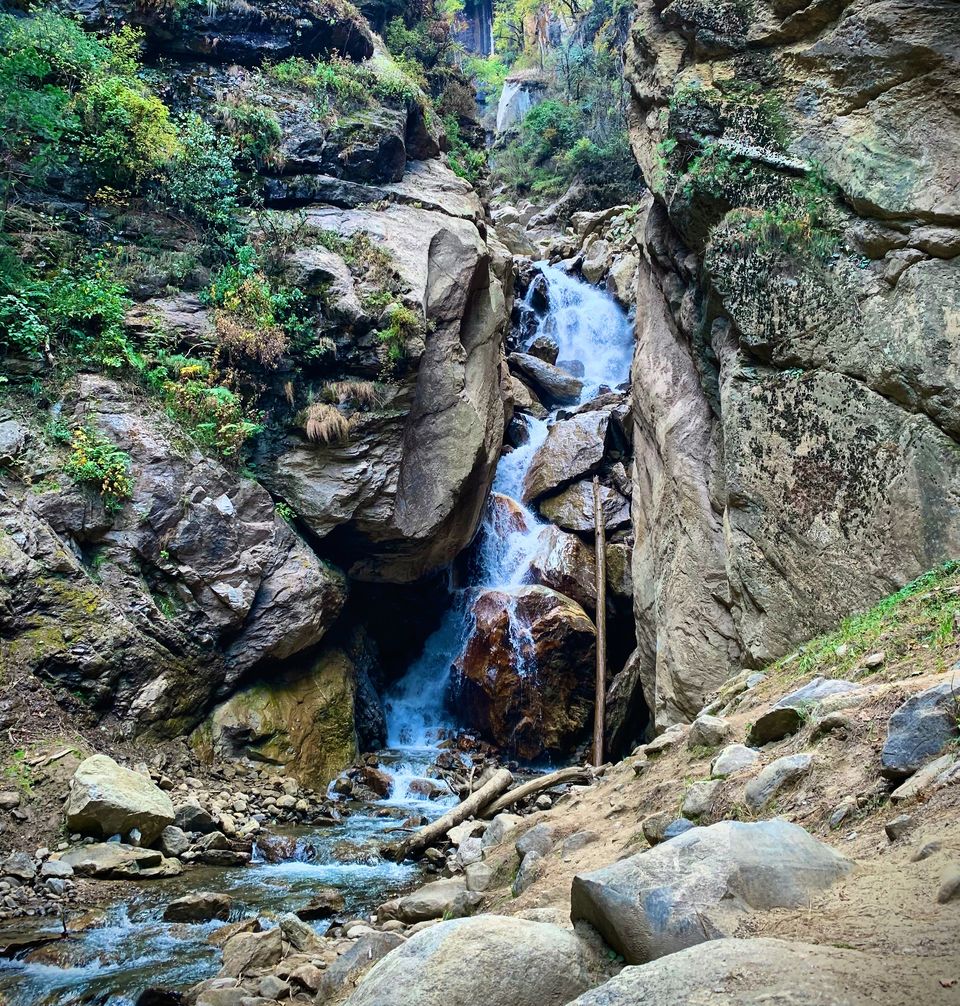 Trekking trail becomes a little difficult from here since there is a continuous climb after this. But the route is well marked so no chance of getting lost. Around 45 mins before reaching Kheerganga, there is a beautiful waterfall on the path itself. There are two cafes with gorgeous views.
The entire trail passes through a dense forest with beautiful autumn colored leaves all over. I am sure you would like to stop every time to capture those colors but trust me, the camera wouldn't do justice. Be prepared to be amazed by beautiful waterfalls and the Parvati river view all along the trail.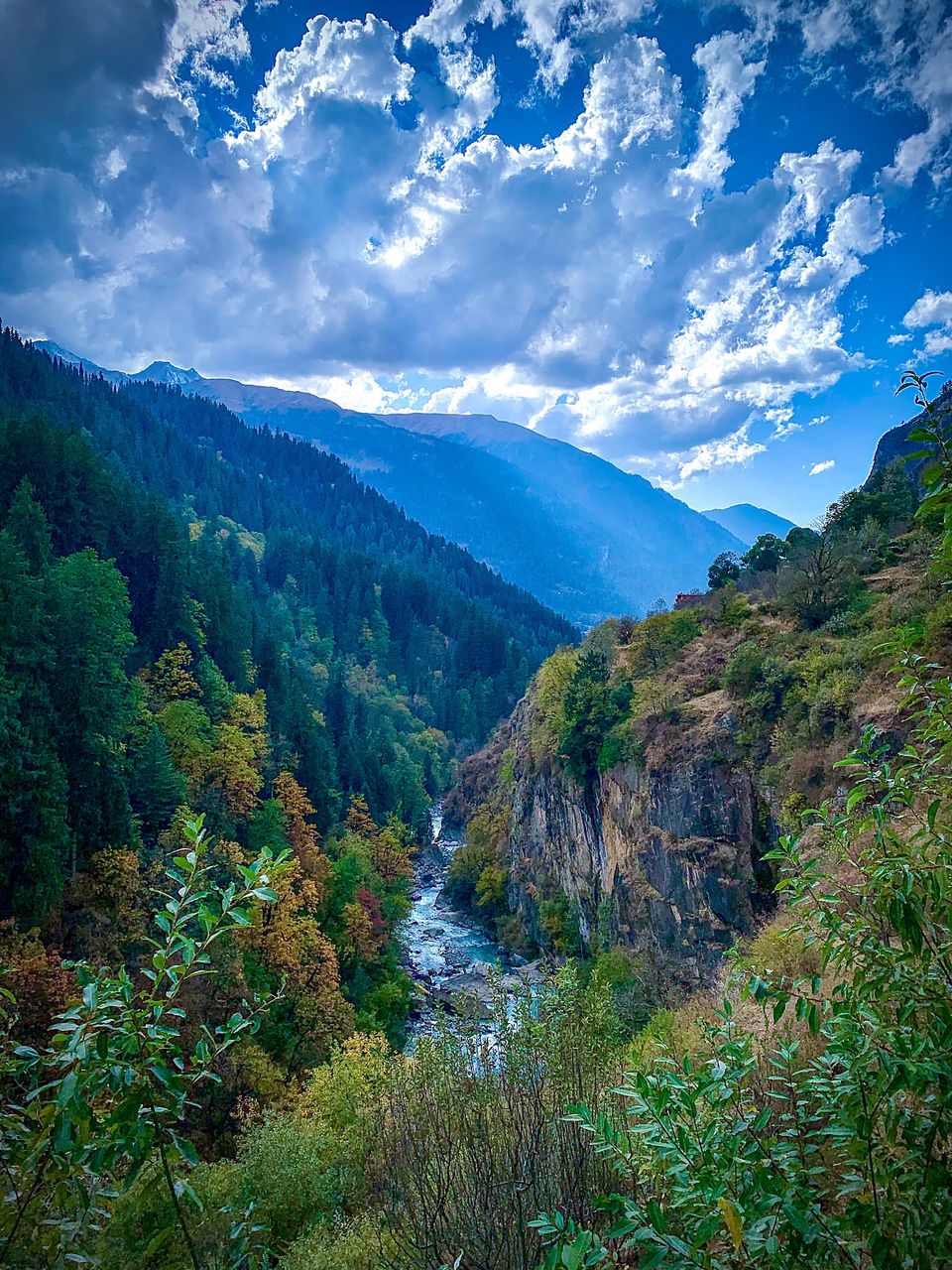 4. Stay in Kheerganga
There are no hotels to stay at Kheerganga but simple places. All the staying places have either an open air café (during the day) and a closed eating space with heating arrangements for cold evenings. Some big cafés and restaurants have space for as many as 50-100 people to sit and eat at one point of time.
5. Hot water Spring & Old Lord Shiva Temple
From the campsite, the hot water spring is hardly a climb of 10-15 mins. Separate kund has been dedicated to men and women. There is even a lord shiva temple just behind the kund.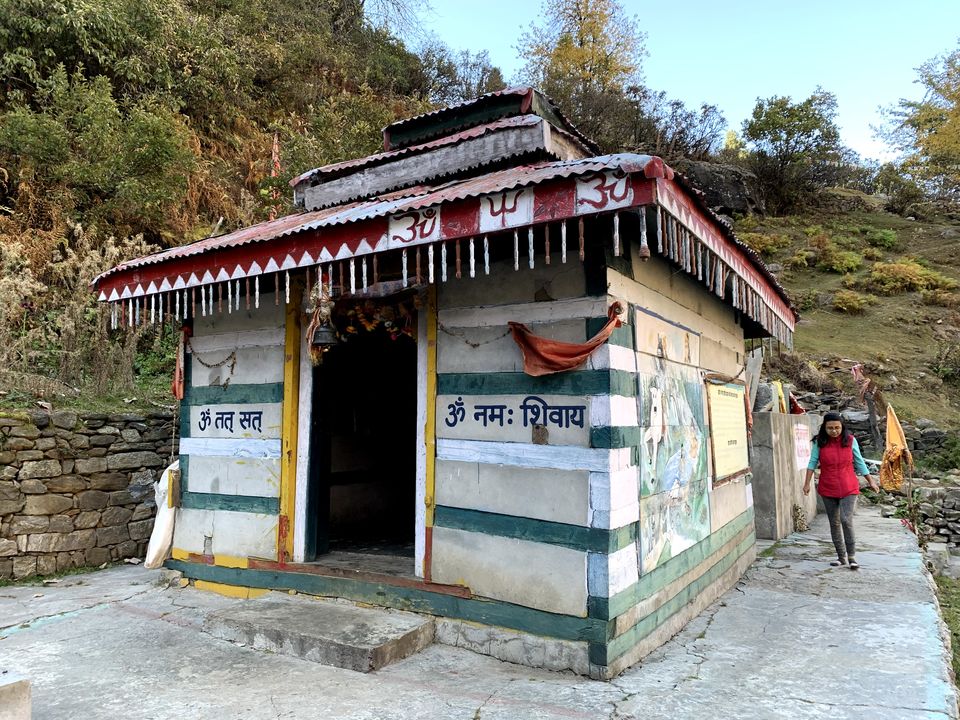 It is said that Kartik, son of Lord Shiva and Goddess Parvati lived here in kheerganga. He was so mesmerized by the beauty of this place that he meditated here for thousands of years. It is a ritual to pay homage to the temple before entering the kind.
6. Beautiful Trek down route through Nakthan village
During our descend, we followed Route 1 passing from Nathan Village. Some of the best scenic views of my entire trek were on this route. We encountered numerous waterfalls on the way and watched amazing valley views filled with autumn colored leaves.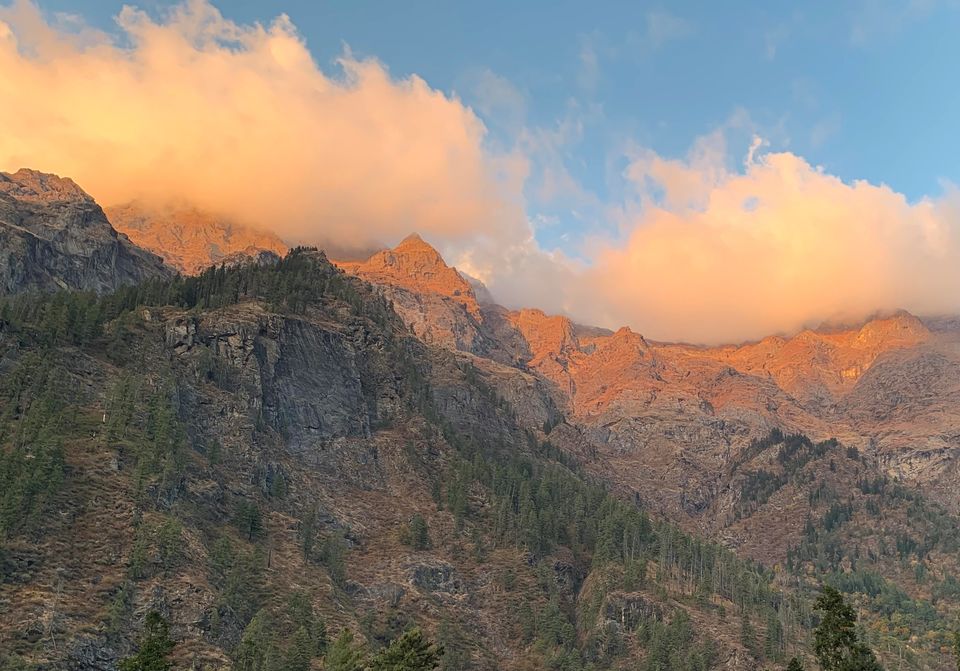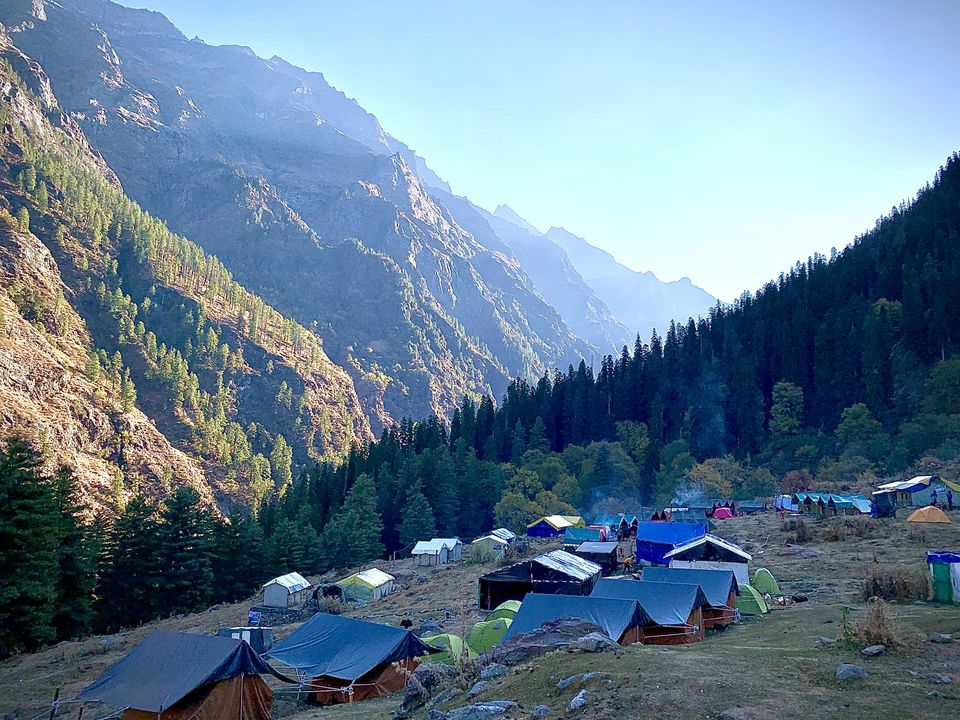 **Don't believe what they say go and see it**
Follow me on Facebook, Instagram, youtube, and my website for more such updates.