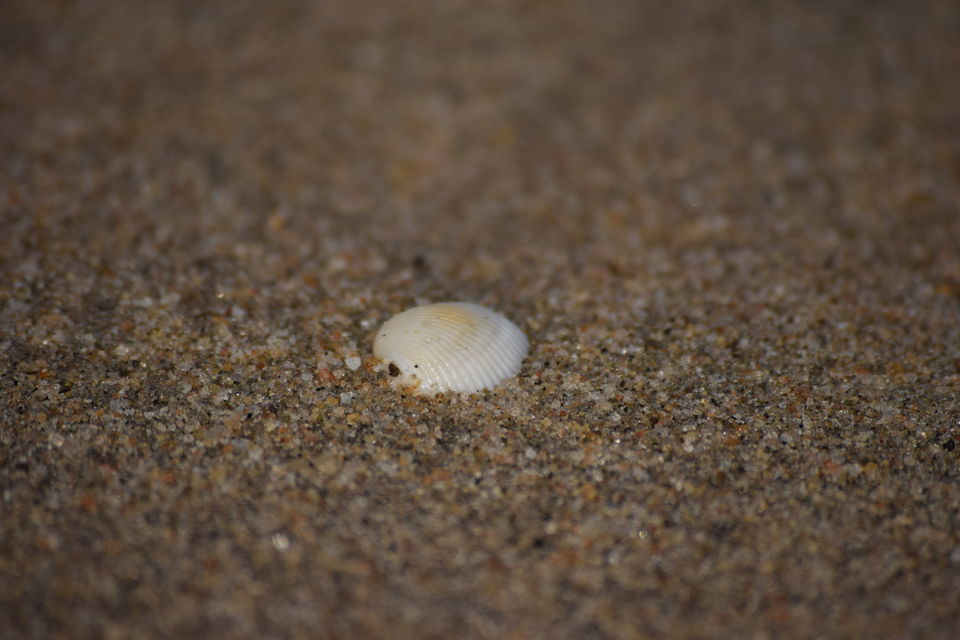 Being so much buzz about solo travelling. It's gonna be long post so sit tight and enjoy.
I told my flatmate very afternoon( Feb 23 2018) that I am going to Pondicherry this evening "alone". Normal reaction as expected " Have you gone mad?". Later in the evening he supported me by saying " I have watched movies, alone in theatres because I wanted to - You have your experiences and enjoy".
So most confused and awaited trip started.
I enjoy train journey more than bus so booked the train tickets from Bangalore and its cheaper as well. Saved few episodes of tv series on phone and borrowed power bank from flatmate.
Boarded the train and still being confused and motivated by my sister to give it a shot.
Watched few episodes and slept. It's morning with light breeze around made me feel good. Freshen up in train itself and finally reached Pondicherry. I came out of station and had literally no idea what to do next so walked for some distance just to get feel of it. Hired a scooter and after riding for few kilometres, I realised I need to take pass from Auroville ashram for next day meditation "yeah you read it right Meditation" so returned back. When I reached it was already past 11 am, no pass available thanks to google map and wrong direction issue.
Now I have no option other than exploring the place. Yeah forgot to mention I am being accompanied by my buddy "Camera" for the trip. Now a days everyone has DSLR so not a big deal. I took good pictures of the place. It was quite hot so I stayed there for some time and enjoyed sandwich and cold coffee. The second language itself is French over there and as matter of fact many foreigners were there in seek of peace and meditation, I was quite surprised.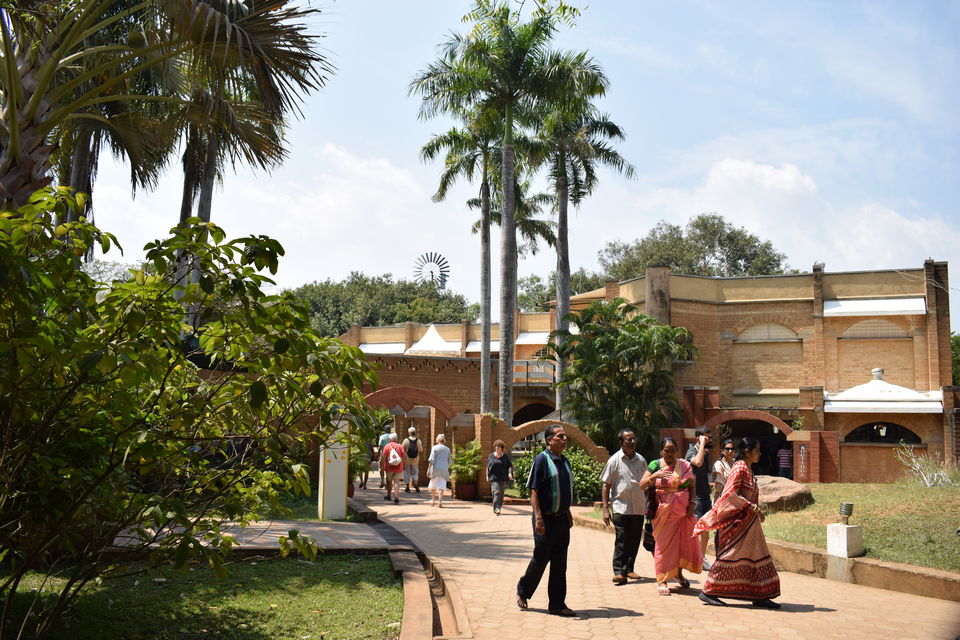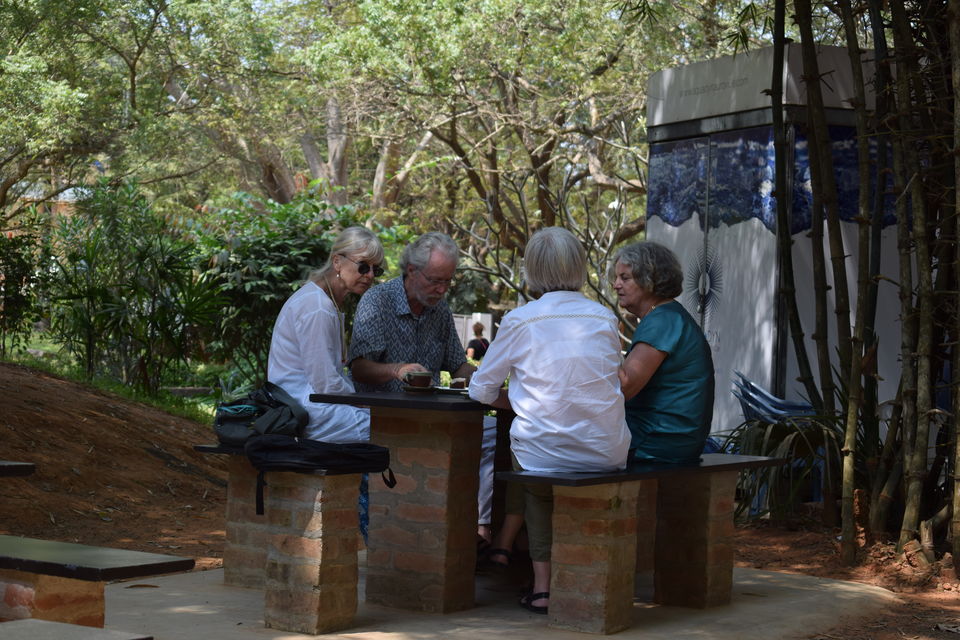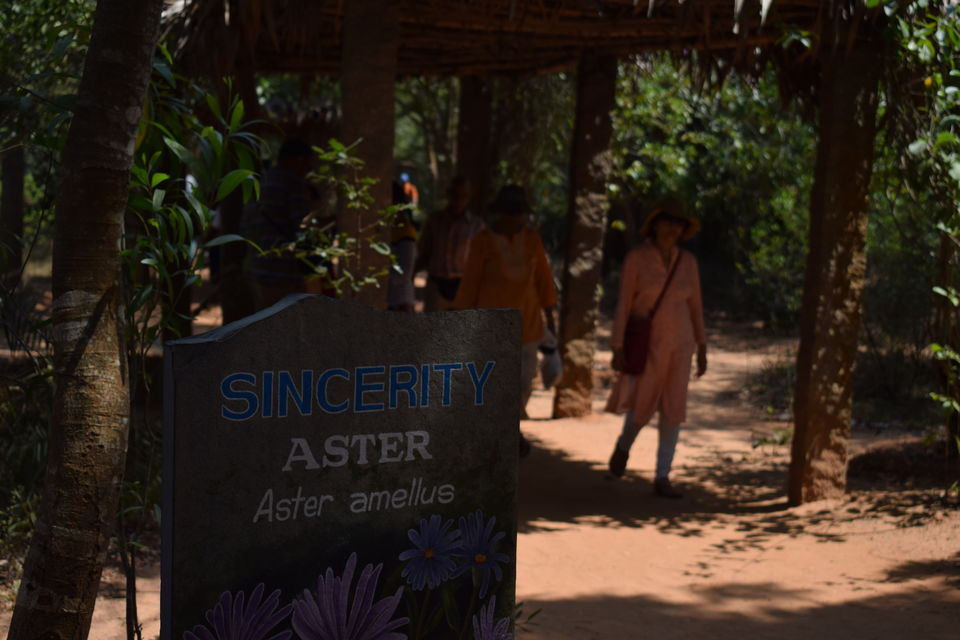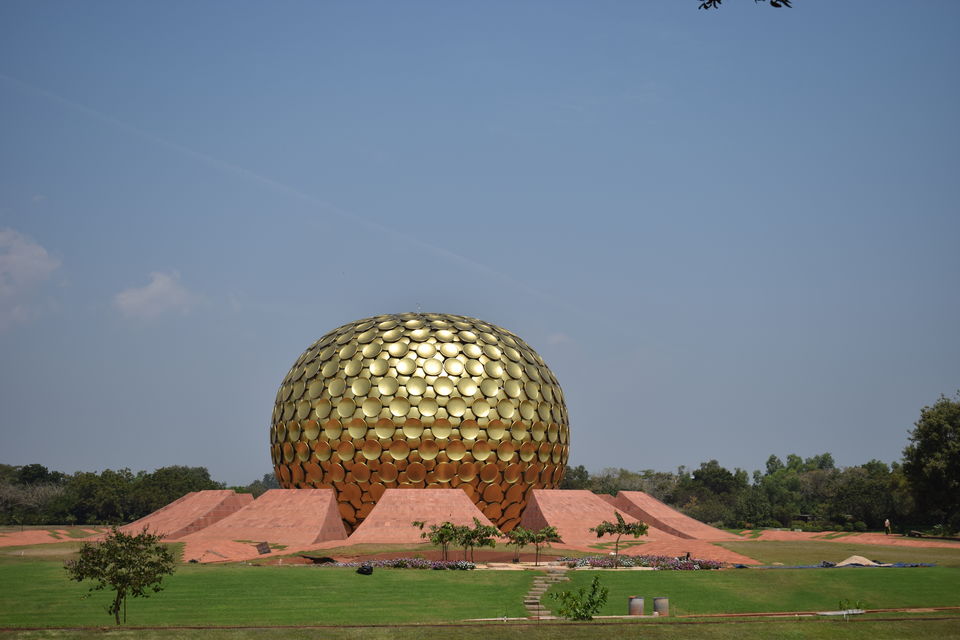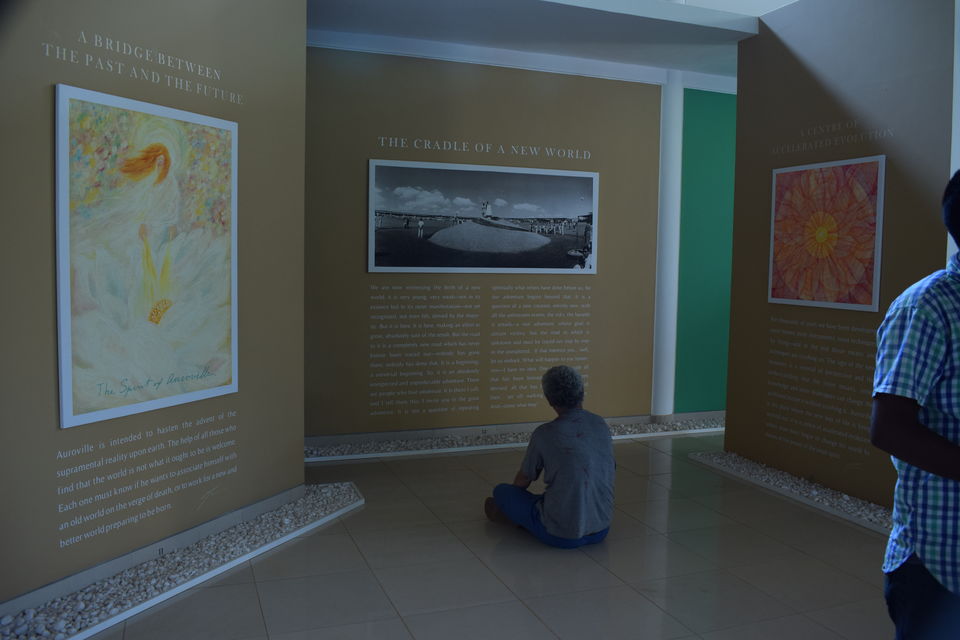 Next stop Serenity beach which was the way back, the main road is next to sea and you can feel beauty of it especially while riding.
It was middle of the afternoon and beach was having scorching heat. The place was simple nothing fancy, few people having good time not much crowded.
There comes my first set back, saw group of girls enjoying on the beach by dipping themselves. I was alone and had no one to talk to, more than that I couldn't enjoy water and risk my buddy. So I started taking pictures, glad I got few good shots. Finally couldn't hold myself folded my jeans got into the water upto knee height to get feel of it. After some time I left for Rock beach/ French colony and I must say it was beautiful.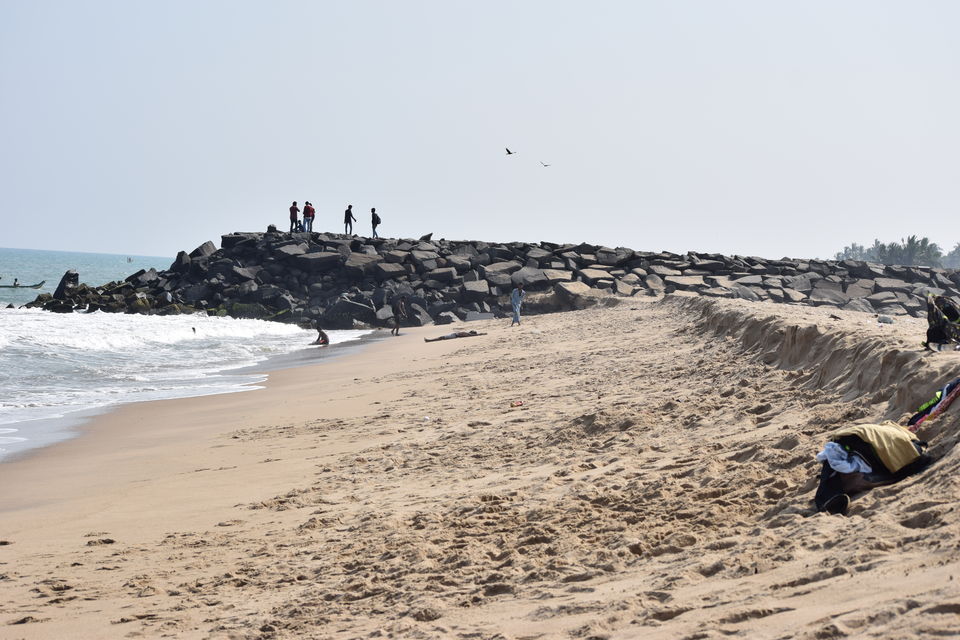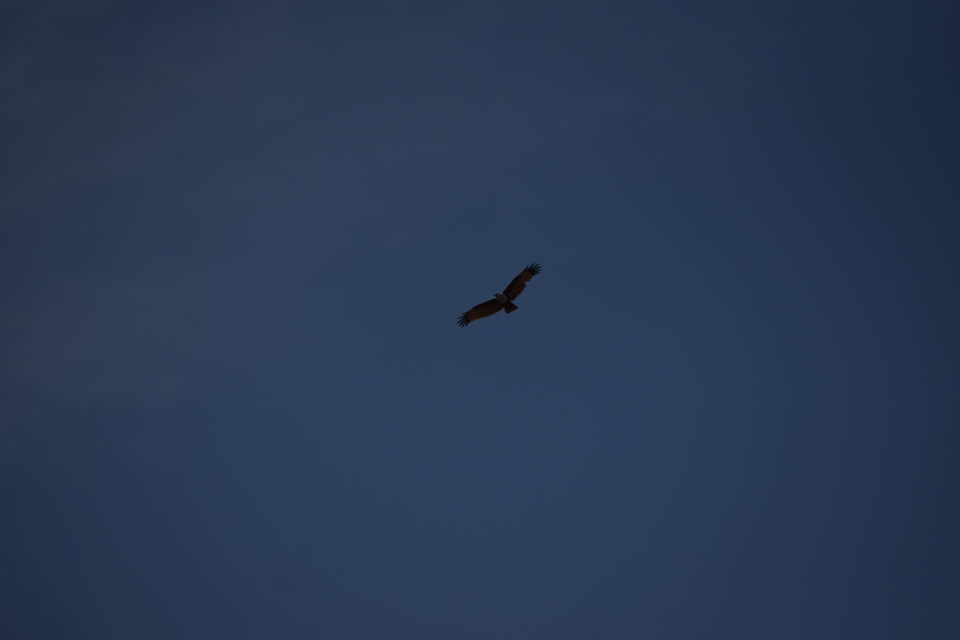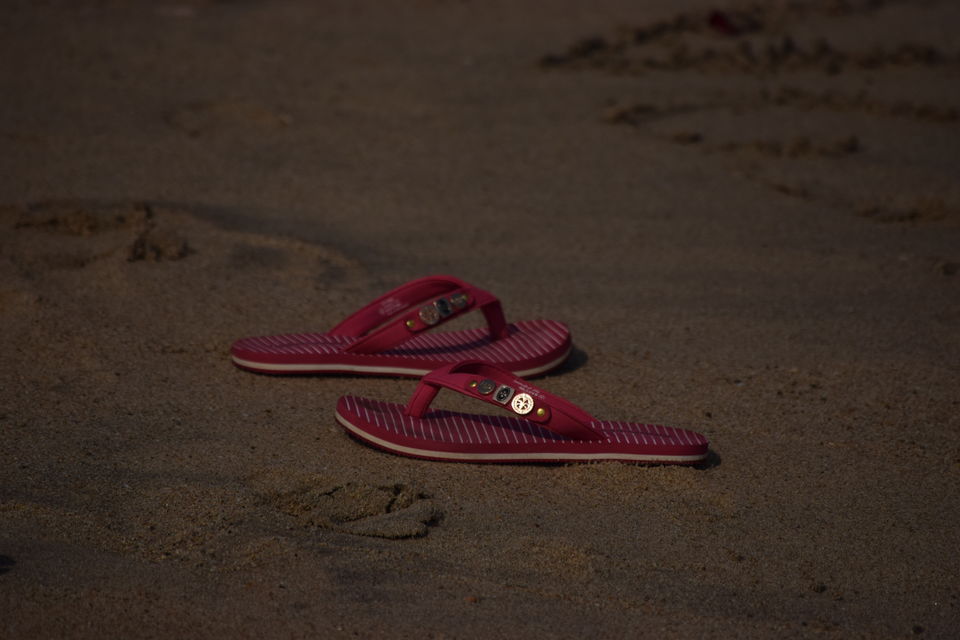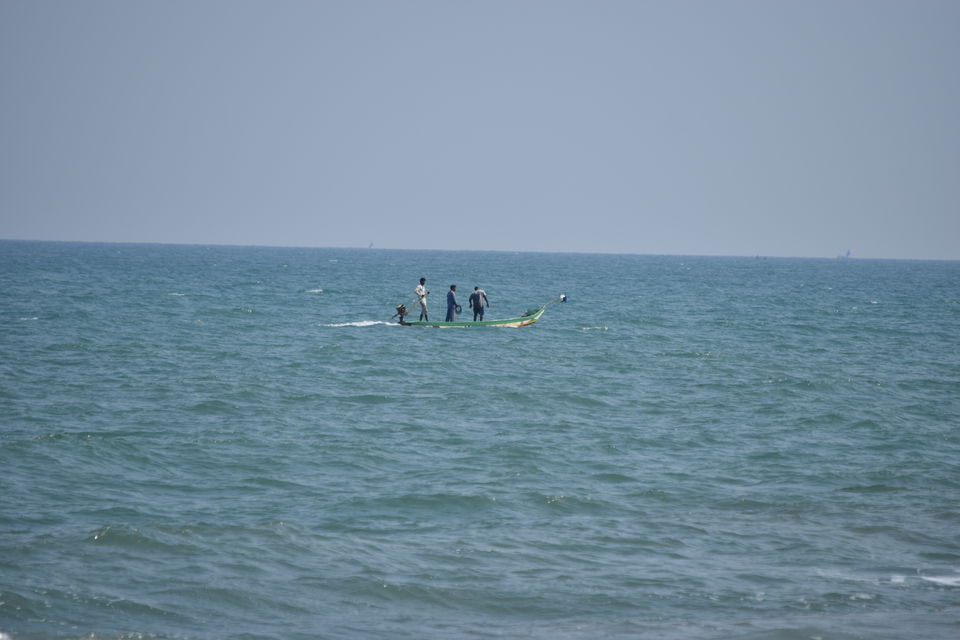 Now the search for hotel begins, this was my second setback as all hotels are either booked or too costly. I managed to got one after searching for some time. It was ok ok and cost me 850 bucks. Freshened and relaxed for sometime. It was time to capture the beauty of the place so went out and tried to capture the authenticity of the place. It was more like marine drive, clean and surrounded by lots of people. Night was fun but its time to have something to fill my stomach. I found good pizza place and while eating there I realised how much I hate eating alone. Slept like there was no tomorrow.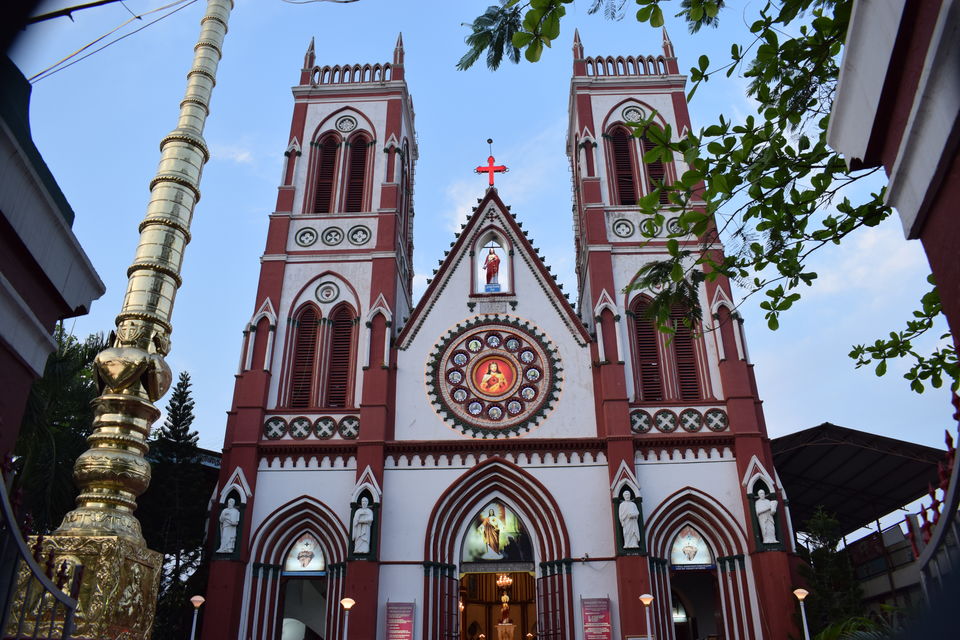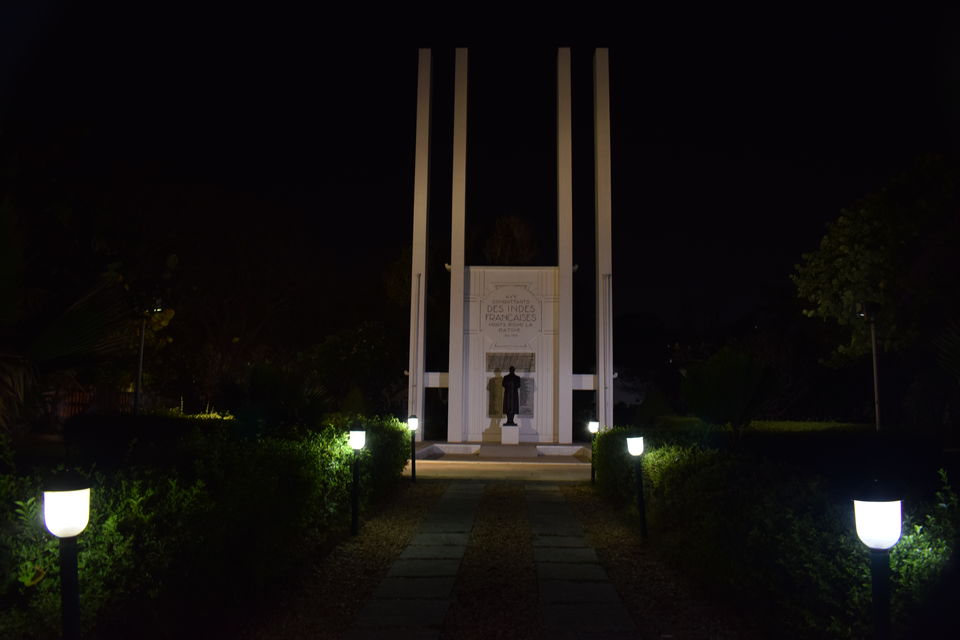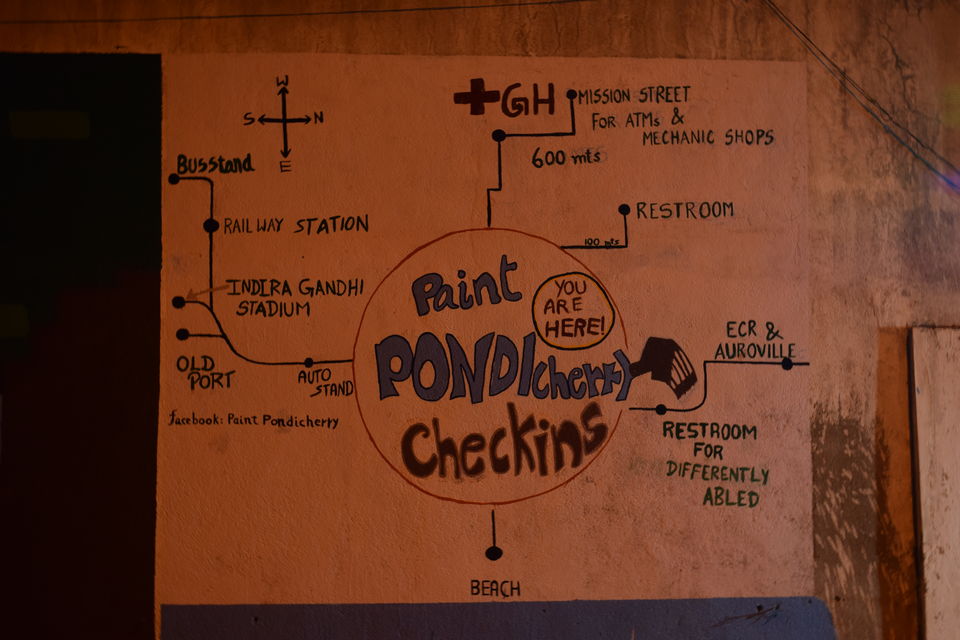 The pictures came really good in the morning and after that I had continental breakfast in Le Cafe at Rock beach. The place is know for party pub and people definitely stay there for a night.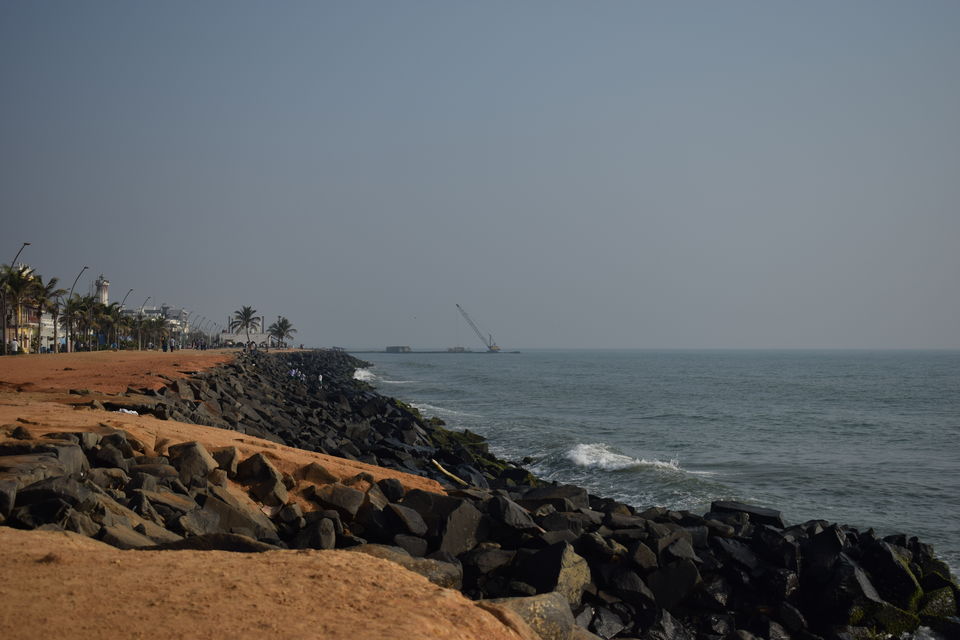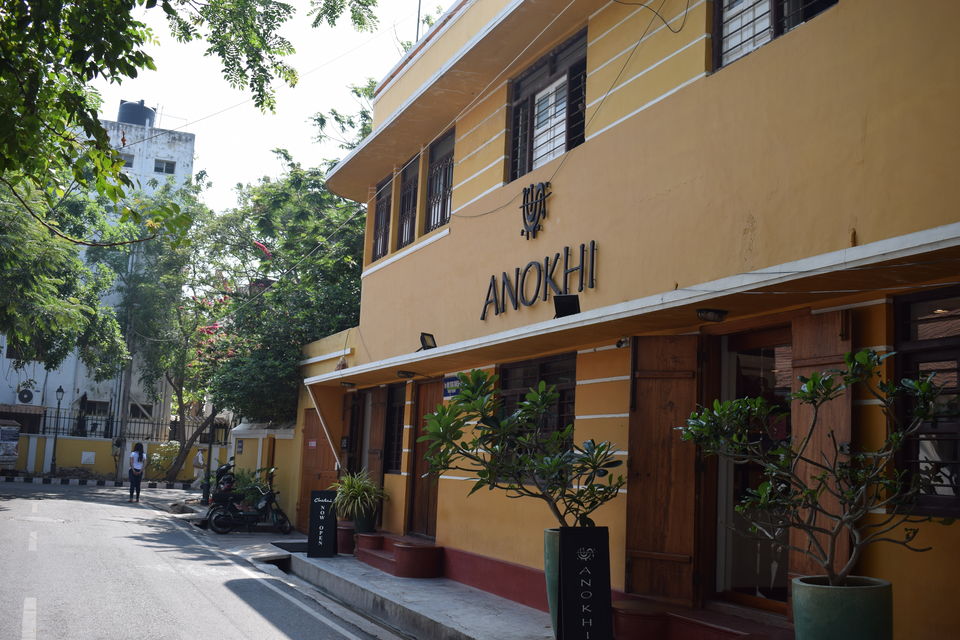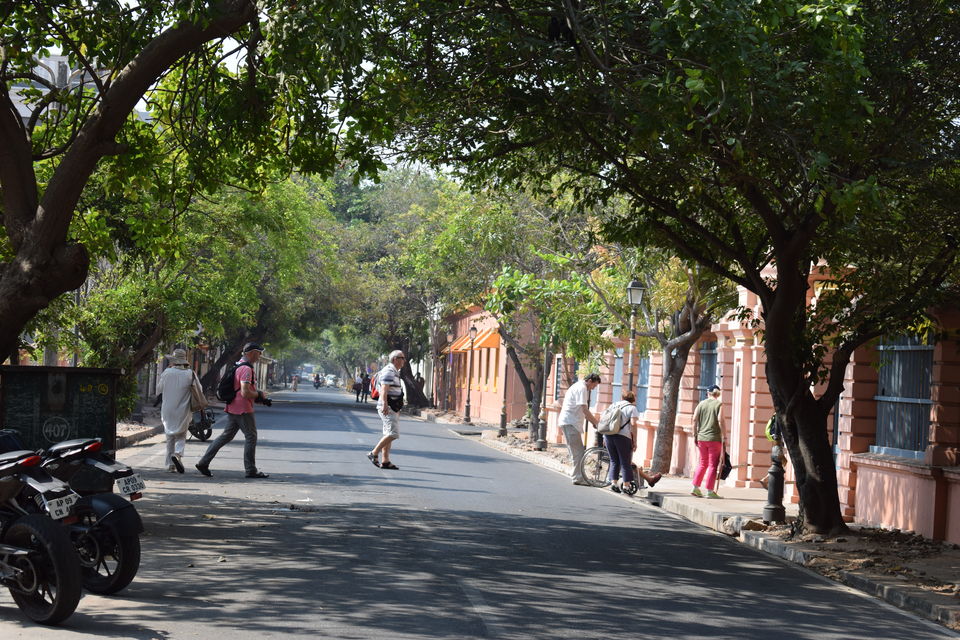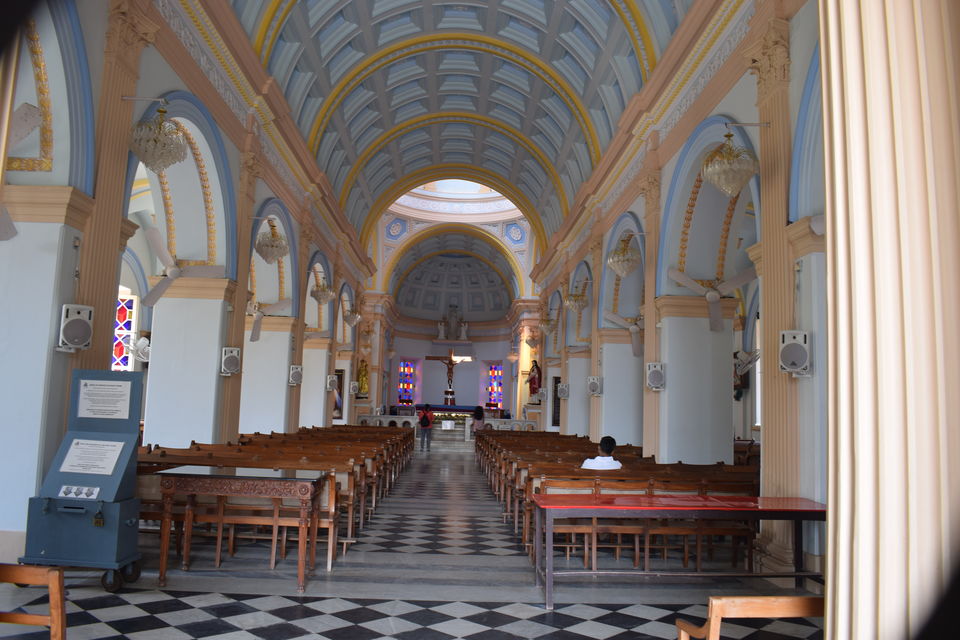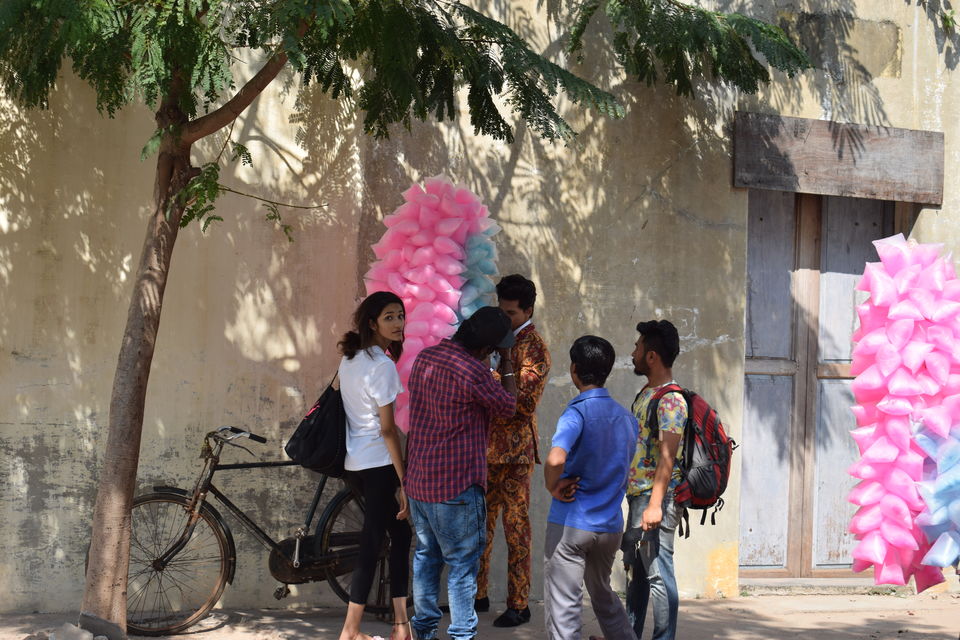 Next destination Paradise beach, it was like 6 km from Rock beach. I heard previously that we have to go by boat to this beach which is handled by Channabur boat house. They charged me 350 bucks and there's comes the another setback. We are not allowed to walk all along beach as it is restricted to some extent. Later I got to know that there's another way to reach to the beach by following different route and it's free. I was not able to hold myself there as it was quite crowded and was not giving me free spirit. So I retuned back and took the other way. I bought biryani as in case I will not get anything to eat over there. The route was bumpy and beautiful. The place has few eating joints which I did not anticipate.
After reaching there that too in the afternoon I just laid down by making a shed and listened to pumped up punjabi songs. This experience was both good and bad at same time. Again same thing happened I found carefree girls playing with water but again could not take the candid. Luckily I took candid of two guys just sitting near the waves and It came really good. Its more like brain is wired in such a way which hesitate to take pictures of girls.I took the pics I was looking for different groups different candids, migratory birds etc. After spending few hours I couldn't hold myself and finally took off my clothes went straight to waves.I love beaches and its more like water calls me to explore.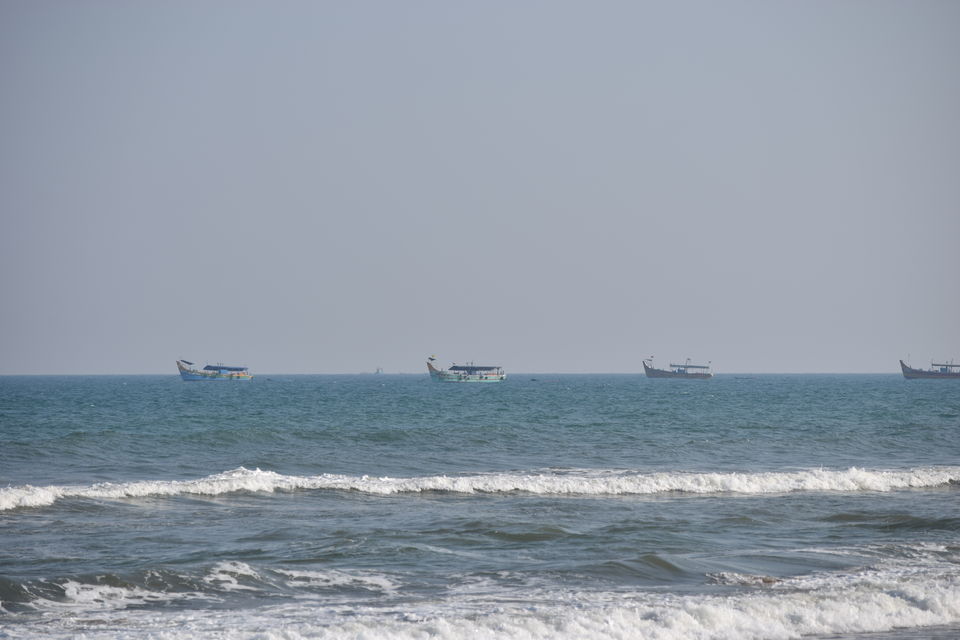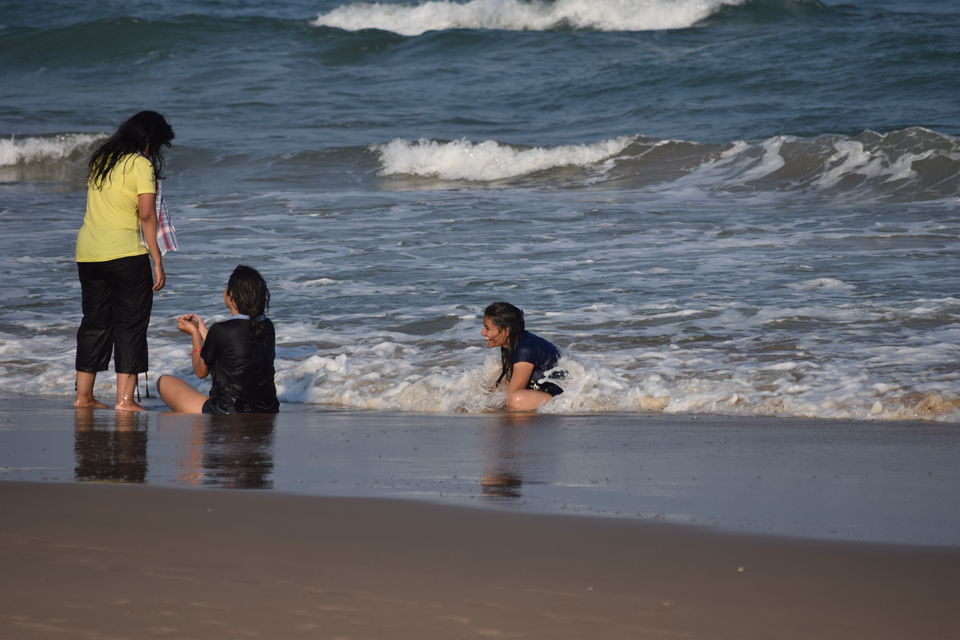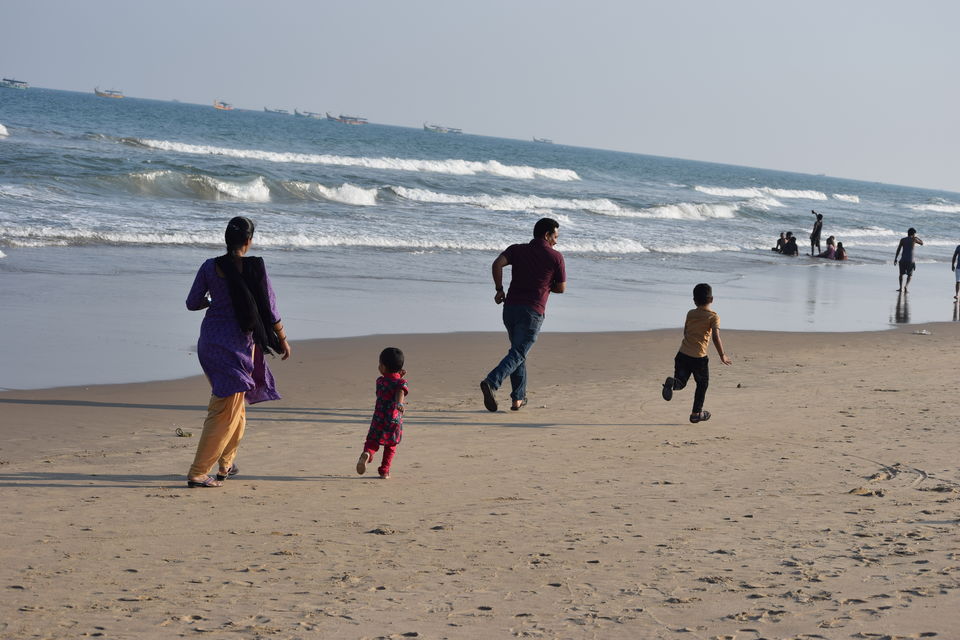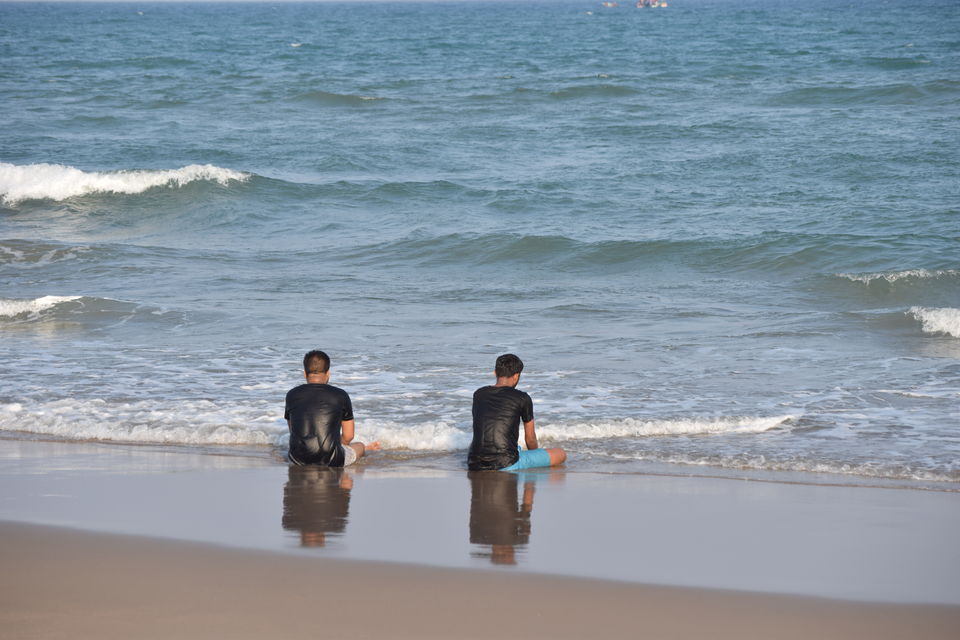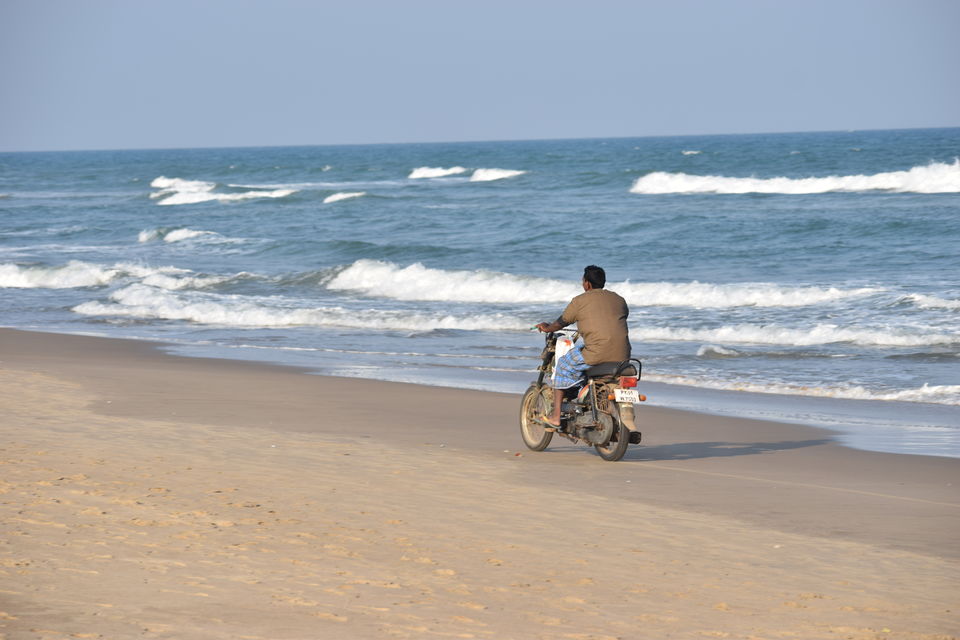 This was the experience I will cherish throughout my life. Left the place around 5:30 pm as I needed to catch the train. Got confused with my route as It was flea market being Sunday with too many people but I made it and cheers to google map again.
It's not going to be easy traveling alone, people say you find true of yourself but I think that's bullshit. There's always two sides of coin, pros and cons. It didn't affect me much being entertainer in my group and having hobby of clicking pictures saved my trip. Overall trip cost me not more than 3k which was good deal. I would say either be spontaneous or make proper plan but go for it. Life is all about experiences you will not get by reading but by feeling it.