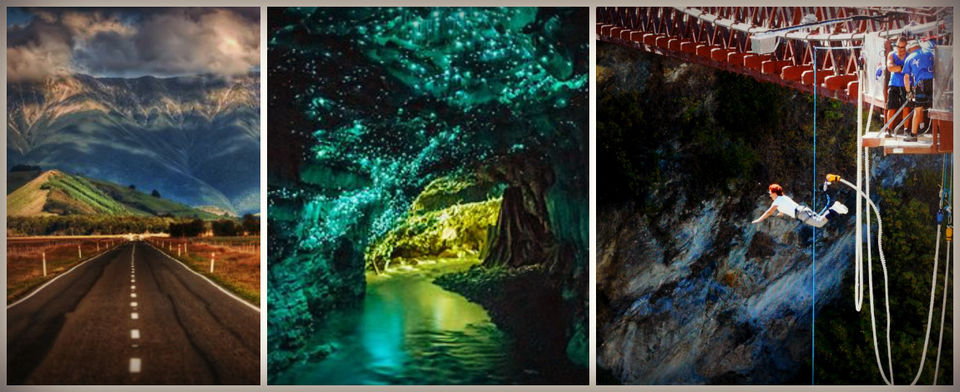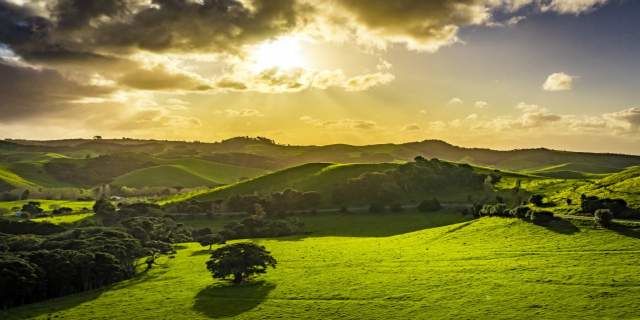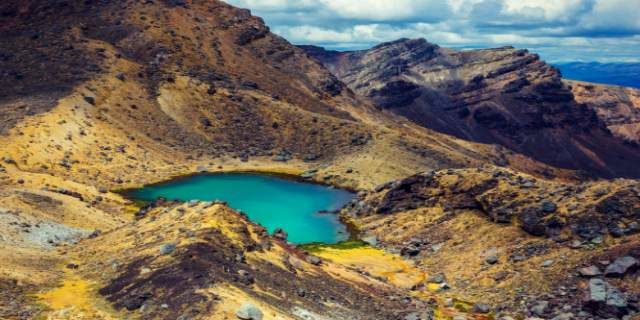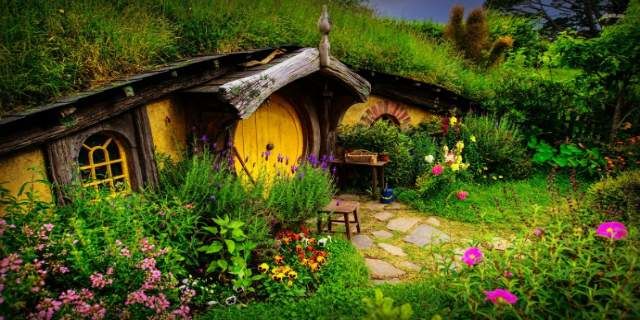 New Zealand is bound to remind you of some old-fashioned love stories. Stunning landscapes stir the heart at first sight, and amazing experiences await you around every corner. New Zealand will seduce you with its sweeping scenery, pristine beaches and spectacular natural parks and caves. It's hard to find a perfect country for your romantic bliss. So brace yourself to experience your fabulous honeymoon package to New Zealand from India.
TRIP ESSENCE
 History | Culture | Food and wine| Art| Adventure travel | Scenic hikes | Local life
CUSTOMIZE YOUR TRIP
For those of you who are looking to getaway from the big city and want to do so with your friends or family, we could customize Getaways just for you! Weekenders and Longer Getaways alike. Your stays, meals, experiences and travel are aspects that we look into while designing your trip. You can choose your options from below and design an awesome adventure for yourself. Your travel plans, your way with your group of adventurers.
HIGHLIGHTS
- Self driving adventure through amazing scenery: national parks, beaches, volcanoes and hot springs to name a few
- Taste delicious wines as you spend your day at a gorgeous vineyard in Waiheke Island
- Enjoy a fun ride through caves with luminescent glow worms on a black water rafting adventure
- Spend a day with a local Maori guide and exploring the villages and local culture
- Stay at boutique hotels
- Enjoy hiking at world famous trails such as the Tongariro Alpine Crossing
- Chill on the lovely beaches of Whangamata
ITINERARY
Day 1: Auckland
Once you arrive at the International Airport in Auckland, you will meet your transfer driver who will take those suitcases off your hands and get you all comfortable in your transfer vehicle bound for your Guesthouse. Staying at the boutique guesthouse is an experience in New Zealand's Victorian heritage alongside modern day amenities and a classy fit-out with the latest in technology and furnishings. Set in the heart of cosmopolitan Ponsonby, the soul of Auckland city, this iconic building is a part of New Zealand's early settler history. It's a peaceful retreat from the bustle of Ponsonby road with stunning views of harbour and city.
You have the rest of the day at leisure. Head to Ponsonby Central to get a feel of the kiwi atmosphere over the weekend. There are some boutiques, a market with fresh produce and cute little restaurants. We especially recommend Dante's, a tiny pizzeria and one of the best in town.
Meals: None
Experience: Chill at local lounges and eat local produce at Ponsonby Central
Day 2: Auckland (Waiheke Island)
Go for a lovely vineyard tour which combines world-class wine with the beautiful surroundings of Waiheke Island. On arrival at the island you'll be greeted by your tour bus driver who will transport you to the picturesque Mudbrick Vineyard where you will enjoy premium wine tastings. Next, you'll travel to The Goldie Room, Waiheke's first and most well-established vineyard . Here you will experience tastings and a mouth-watering plate of nibbles. Last stop, with further tastings of 5-star quality wines, is Te Whau vineyard, acclaimed for its restaurant as well as stunning views and outstanding architecture. On conclusion of the tour, take advantage of the complimentary All Day Bus Pass allowing you to discover the island further on scheduled public bus services. Waiheke return ferry ticket from downtown Auckland ferry terminal, premium wine tastings and tours at Mudbrick, The Goldie Room and Te Whau vineyards, nibbles are included.
Meals: Snacks and wine as part of wine tour
Experience: Deluxe wine tour on the picturesque of Waiheke Island
Day 3: Waitomo
The rental company will pick you up around 09:00am at your accommodation. You'll go to pick up your car and sign your contract. Please keep the map and driving instructions that will be handed to you there, you will need them to drop off your vehicle.
Today, you drive down to Waitomo. The Waitomo Caves contain glow worms and thousands of these tiny creatures radiate their unmistakable luminescent light inside the dark cave. We have an exciting experience planned for you here: Tube in through a beautiful cave on a tyre tube and float under the most amazing displays of glowworms! Funnily enough, this activity is better known as black water rafting, go figure! Jump off a waterfall, zoom down our hydro slide and for those of you who are keen to get their 'cave crawl on' - crawl up to our hidden waterfall which for many of our customers is the highlight of their trip..but don't panic if you're not into small spaces this part is optional our team of friendly and experienced guides will look after you!
Meals: None
Experience: Black water rafting at Waitomo caves
Day 4: Waitomo to Tongariro National Park
Hit the road and cross Te Kuiti the capital of sheep shearing as you make your way to Tongariro. Tongariro is New Zealand's oldest national park and a dual World Heritage area. This status recognises the park's important Maori cultural and spiritual associations as well as its outstanding volcanic features.
Meals: Breakfast
Day 5: Tongariro National Park
Volcanic activity in the zone started about 2 million years ago and is on-going today. Ruapehu and Ngauruhoe are two of the most active composite volcanoes in the world.
In 1995 and again in 1996 Ruapehu has erupted in spectacular fashion sending clouds of ash and steam skyward and mantling the surrounding snow fields and forest with a thick film of ash. Mt Ngaruhoe last erupted in 1975 and is a classic cone-shaped volcano. It is the youngest mountain in the Tongariro National Park. Mt Tongariro is the lowest and most northerly of the three. It is also the focus of Maori legends. This is THE place to hike in the North Island. You have the choice between walks from 30 minutes to 6-8 hours for the famous Tongariro Alpine Crossing. We'll make suggestions depending on your interest. Stop by the Knoll Ridge Café, probably one of the highest in the country, more than 2000 meters high. You can access it from Whakapapa car park by ski lift. The views on mountains and volcanoes are stunning. Last trip at 3.30 pm.
Meals: Breakfast
Experience: Hiking in Tongariro National Park| Coffee at Knoll Ridge Café
Day 6: Tongariro National Park to Taupo
Taupo is the capital of the North Island for outdoor activities: bungy jumping, jet boat, helicopter, skydiving are possible here. Visit the Huka Falls, the country's most visited natural attraction, which is accessible by car, foot, bike, jet-boat, riverboat or helicopter. Later, you can bathe away every care in the world at Taupo Hot Springs Spa. Natural thermal springs with indoor and outdoor hot pools, therapeutic massage, skin care and beauty treatments.
Meals: Breakfast
Experience: Visit Huka Falls| Relax at the hot springs spa (Add On)
Day 7: Taupo
Go off the beaten track and spend the day with a local Maori guide, visit the local marae (meeting ground), enjoy storytelling, some explanation of the flora and fauna, and a light lunch served picnic style.
What to expect:
• meet at your guide at the local Marae – 2 Hinerau Grove
• Learn about the different parts of the marae. The guide will tell you about the common ancestor of this marae and of the protocols of the marae.
• Visit the local botanical gardens and hear stories of the local area and the development of the town Taupo.
• Enjoy a picnic lunch and beverage.
• Learn a Maori song and weave a souvenir to take home.
Meals: Breakfast | Picnic lunch
Experience: Immersive Maori experience
Day 8: Taupo - Rotorua
Rotorua, a town set on its namesake lake on New Zealand's North Island, is a cultural centre for the indigenous Maori people. Te Puia cultural centre, in the Whakarewarewa valley, has geysers and thermal mud pools fueled by the area's geothermal activity, and houses the New Zealand Maori Arts and Crafts Institute. The Pohutu geyser here erupts many times daily. Ride the gondola high above Rotorua for stunning panoramic views over the lake and nearby towns. If you're looking for thrills, Skyline Luge is a fun-packed, gravity-fuelled ride suitable for all ages and abilities.
Visit Hamurana Springs, famous for its beautiful crystal clear fresh water springs which emanate from the ground and flow downstream into Lake Rotorua. It is the deepest natural spring in the North Island. At Hamurana Springs you will find a very picturesque 20 min walking track which is suitable for all ages and fitness levels. The walk takes you alongside the crisp waters of the stream and through a grove of Redwood trees and many different bird varieties make Hamurana Gardens their home. When you reach the spring, you'll see that people throw coins into the water to see how far down they go.
Meals: Breakfast
Experience: Explore Rotorua| Short hike around Hamurana Gardens
Stay: Robertson House
Day 9: Rotorua - Coromandel Peninsula - Whangamata
Set against a backdrop of native forest park, the welcoming surf town of Whangamata is a place to catch a wave, a fish or enjoy a delicious cafe meal. On the way, you can take the inland road and stop at Hobbiton (of particular interest to LOTR fans) and the small hamlet of Te Aroha, which means love in Maori. The perfect way to enjoy Te Aroha is to launch yourself on a hiking trail up the mountain, then recover with a long soak in a hot mineral pool.
Meals: Breakfast
Experience: Visit Hobbiton and Te Aroha| Chill on the lovely beaches of Whangamata
Stay: Brenton Lodge
Day 10: Coromandel Peninsula - Whangamata
Spend the day at Whangaooua and New Chums Beach. Coromandel's shy superstar, this is how locals describe New Chums Beach and in 2006, the Observer went as far as rating this shy stretch of sand as one of the Top 20 Beaches in the World, it's a hidden gem, don't miss it! At Whenuakite, Colenso Café is very good for a break, whatever time it is.
Meals: Breakfast
Experience: Beaches of Coromandel Peninsula
Day 11: Coromandel Peninsula to Auckland
Drive back to Auckland to catch your flight back home.
Meals: Breakfast
PRICING
WHAT: Honeymoon packages to New Zealand from India.
WHERE: Auckland- Waitomo-Tongariro National Park- Taupo – Rotorua-Coromandel Peninsula-Whangamata-Auckland
WHEN: As per your dates.
HOW MUCH: Rates will depend on the itinerary and the time of travel. These are indicative costs.
APPROX: Rs. 1,37,500 / USD 2150 onwards + 9% tax (per person)
WHO: info@theblueberrytrails.com / 8080122441
INCLUSIONS
- Meals mentioned
- Accommodation on a twin sharing basis at hotels
- Toyota Corolla rental from Day 3 to Day 11 with unlimited kilometres
- All airport transfers
- All New Zealand tours from India and activities which are mentioned in the trip plan except those which are Add-Ons. The following activities are included: - ​Wine tour at Waiheke Island on Day 2 - Black water rafting at Waitomo on Day 3 - Immersive Maori experience at Taupo on Day 7
EXCLUSIONS
- Flight charges to and from India
- Car insurance
- Additional activities you may undertake at the location
- Entrance fees at parks, monuments etc. unless specifically included
- Meals not mentioned
- Local transport within the city
- Security deposit for car rental of NZ$2500.00 (deductible) of any accident damage to the vehicle. Please note that this amount will not be debited from your credit card but a pre-authorisation will be obtained for the total amount of the excess. The bond is fully refundable provided the vehicle is returned on time to the correct location, undamaged, with a clean interior and with a full fuel tank.
- Personal expenses such as beverages, tips etc.
- Any costs arising from flight delays, change in weather conditions, strikes etc. which are beyond our control
- Visa charges and processing
- Travel insurance
- What is not mentioned in "Includes"
*Please note: Activities and stays are flexible and depend on availability
REACH US AT 
info@theblueberrytrails.com/8080122441 for customised New Zealand trip package from India.
CANCELLATION POLICY
Click here to see our terms and conditions & our cancellation policy - http://www.theblueberrytrails.com/index.php/component/content/article?id=71