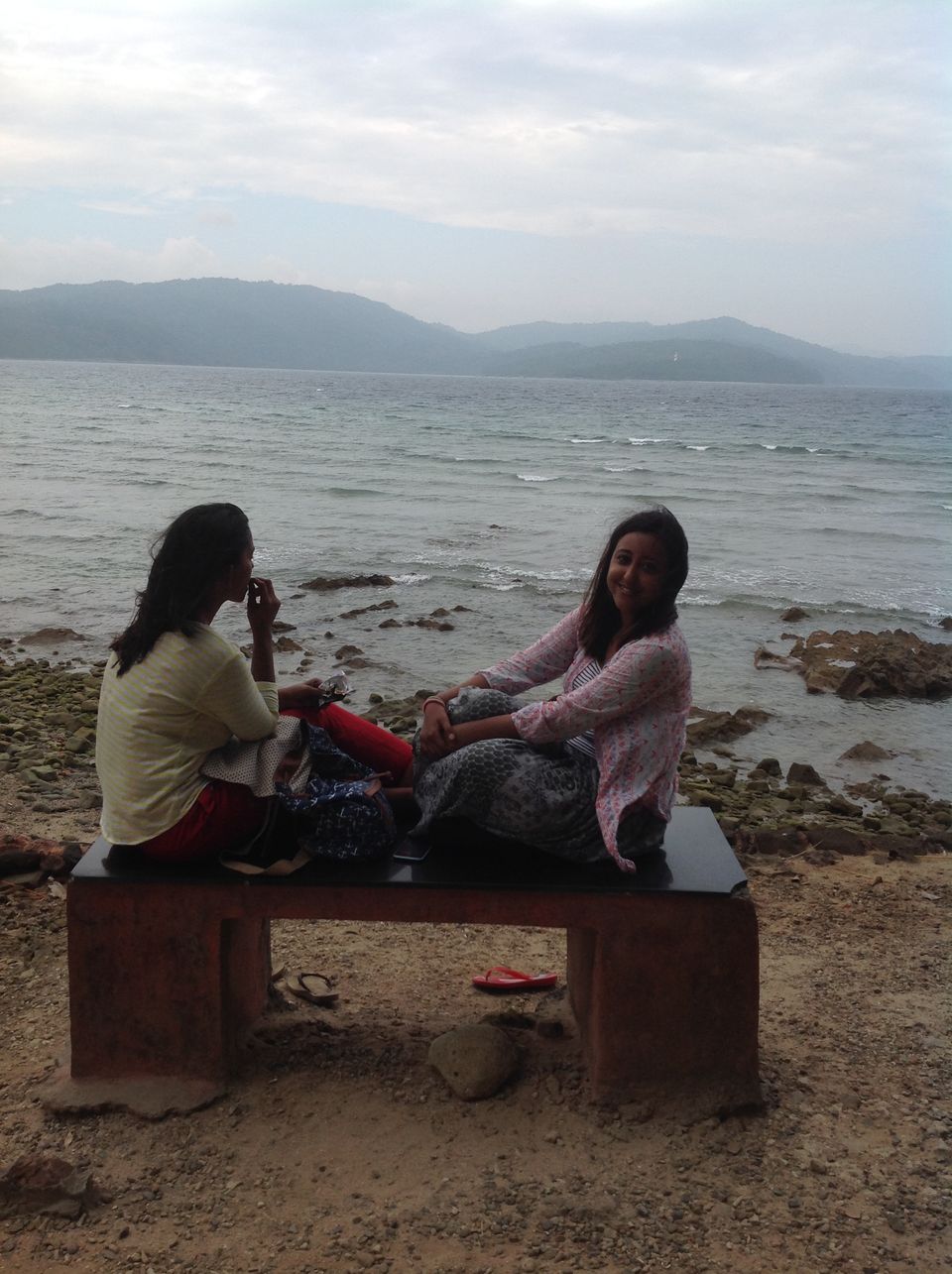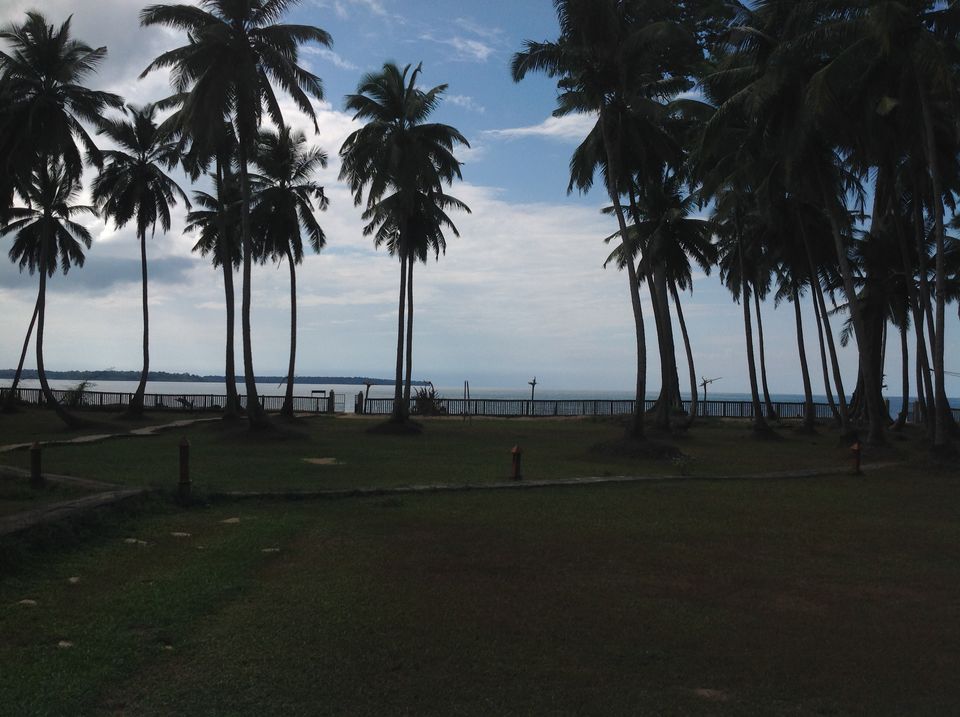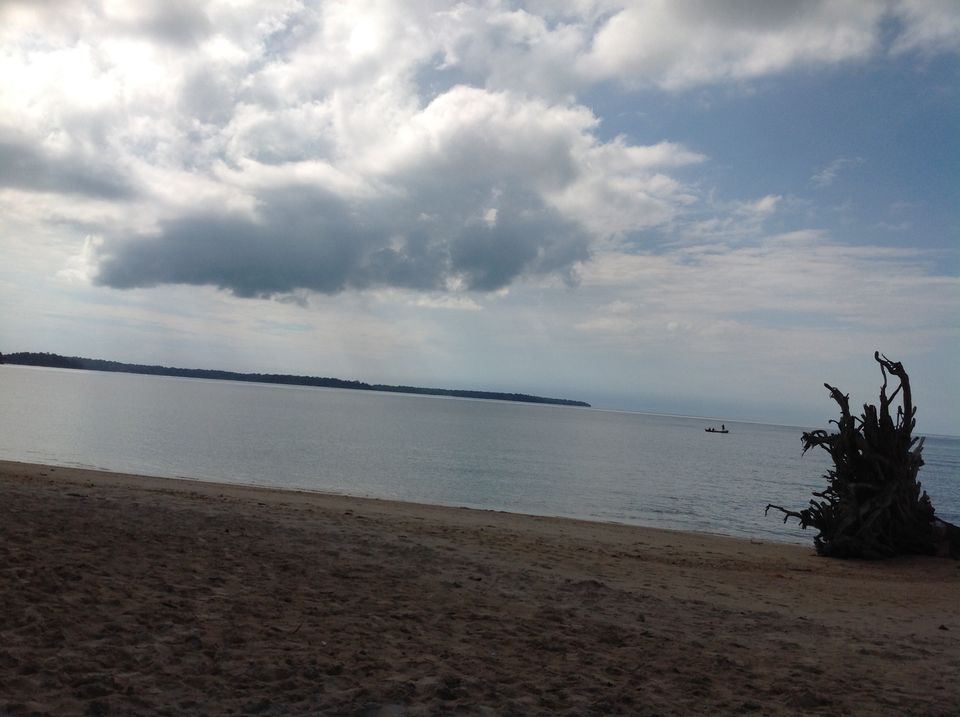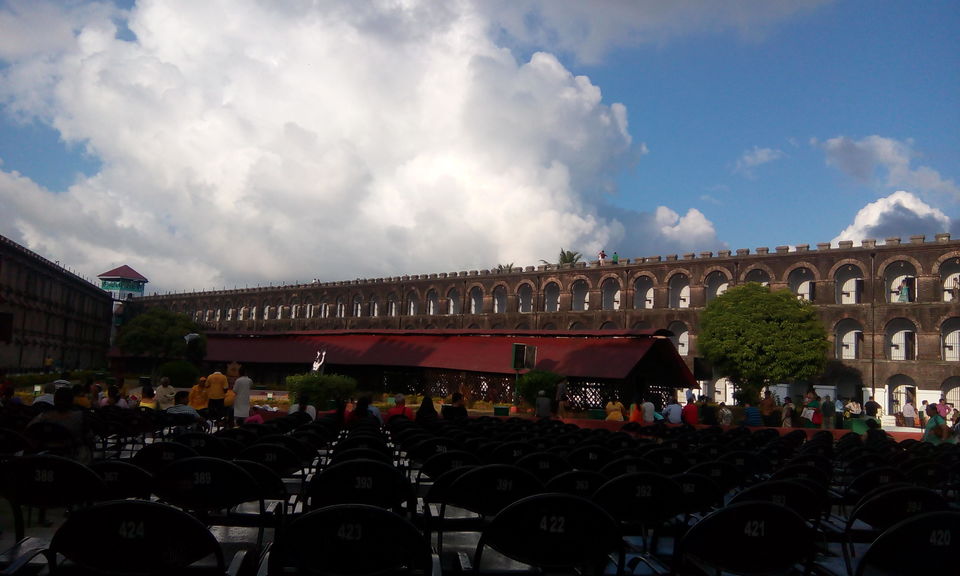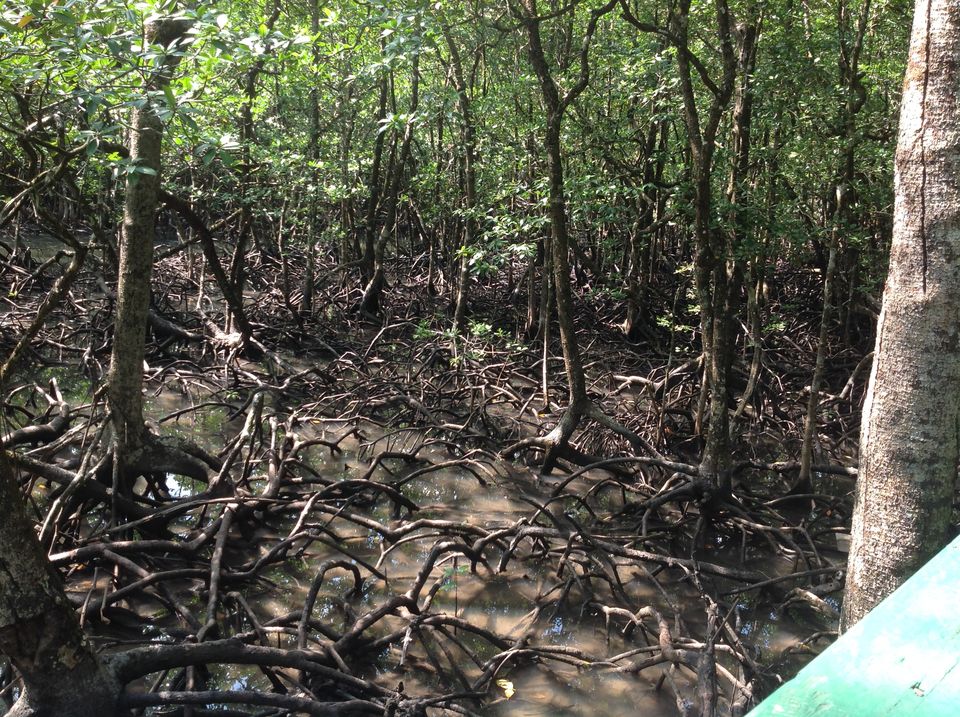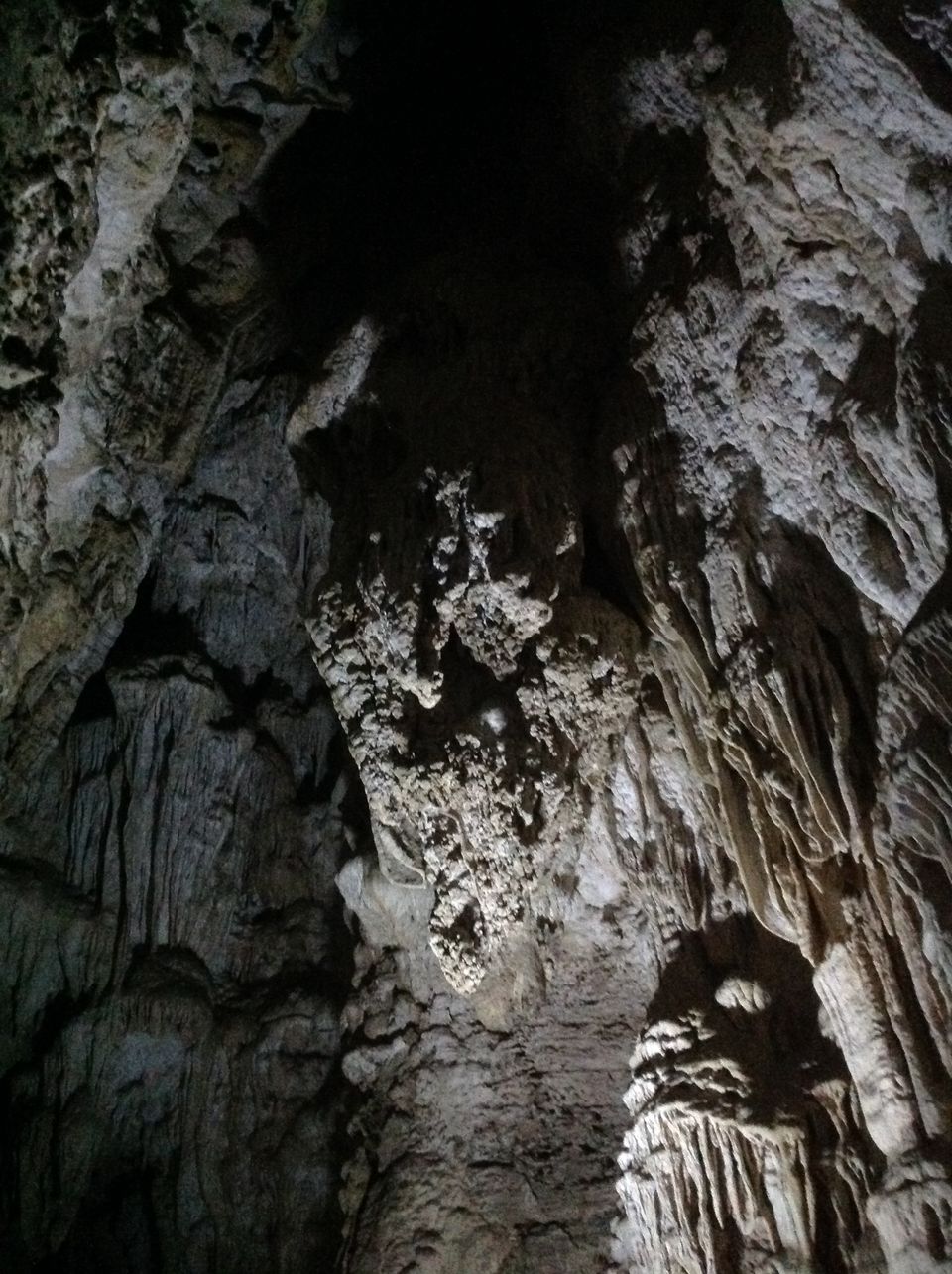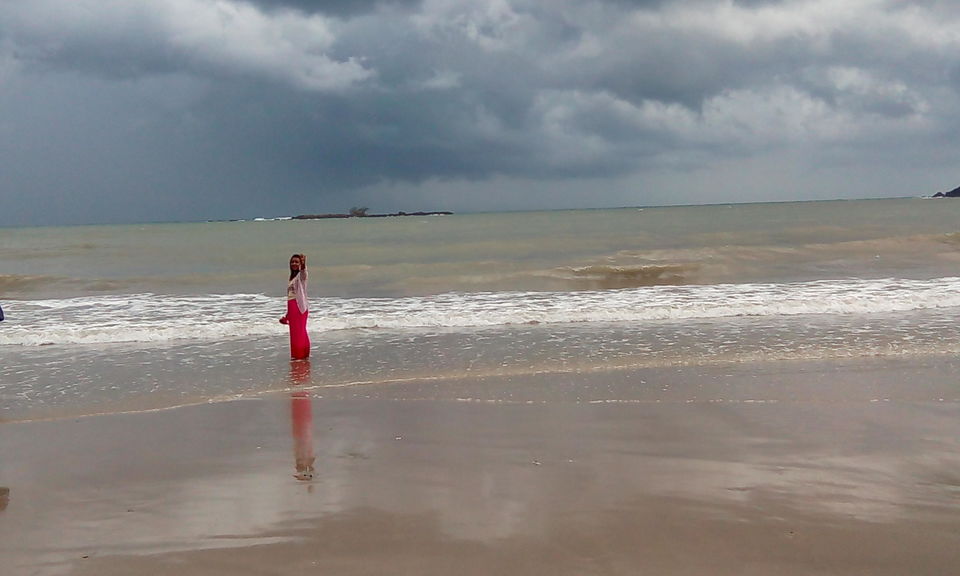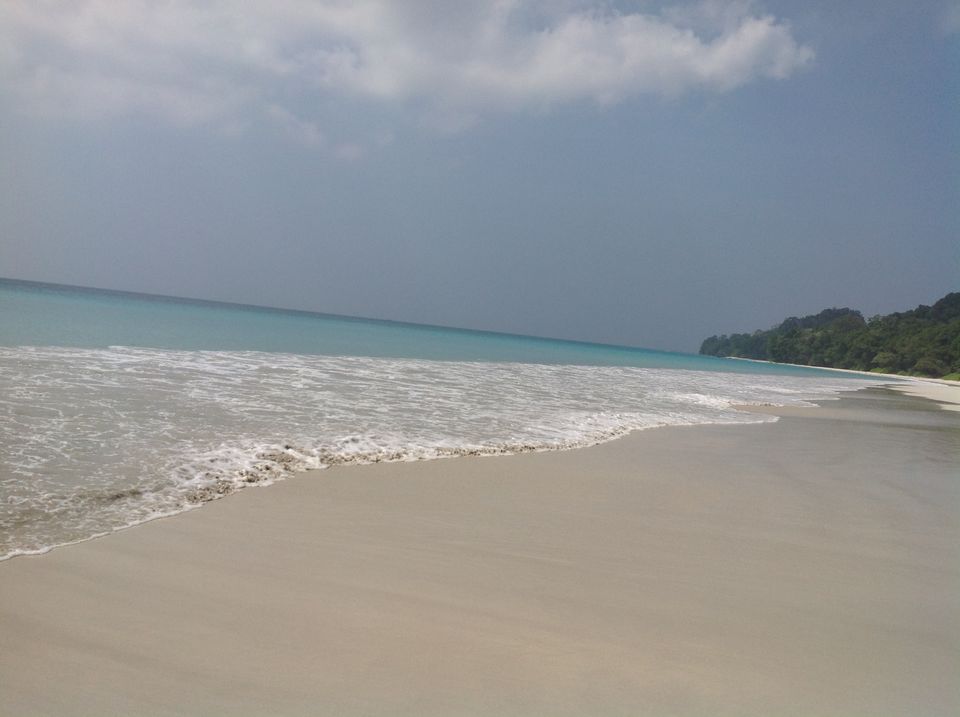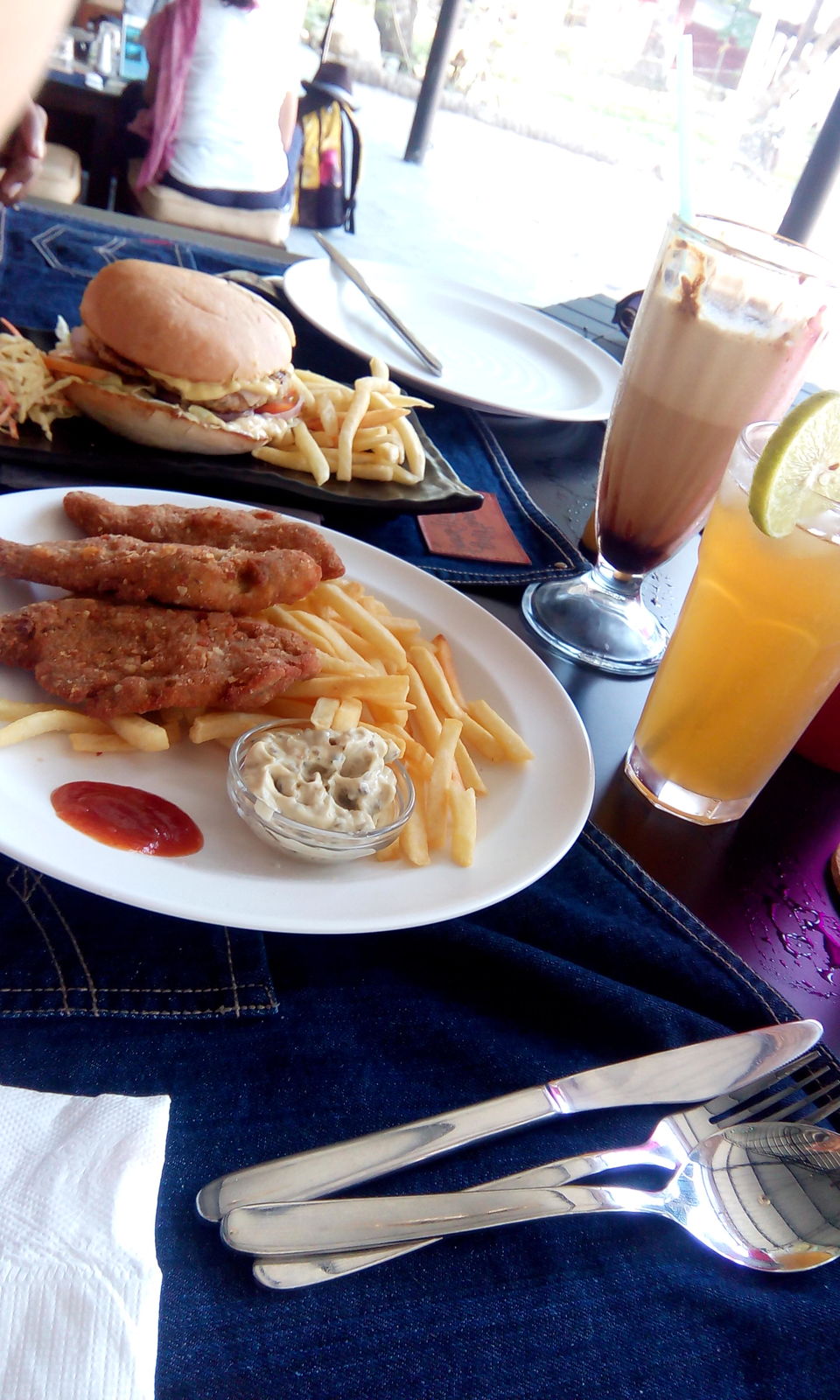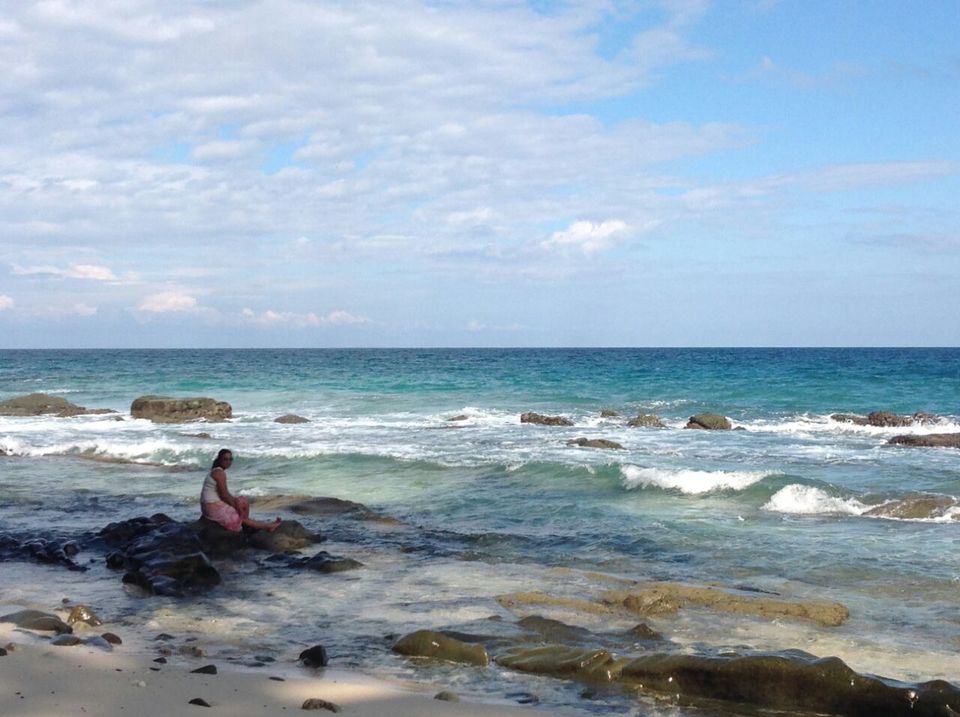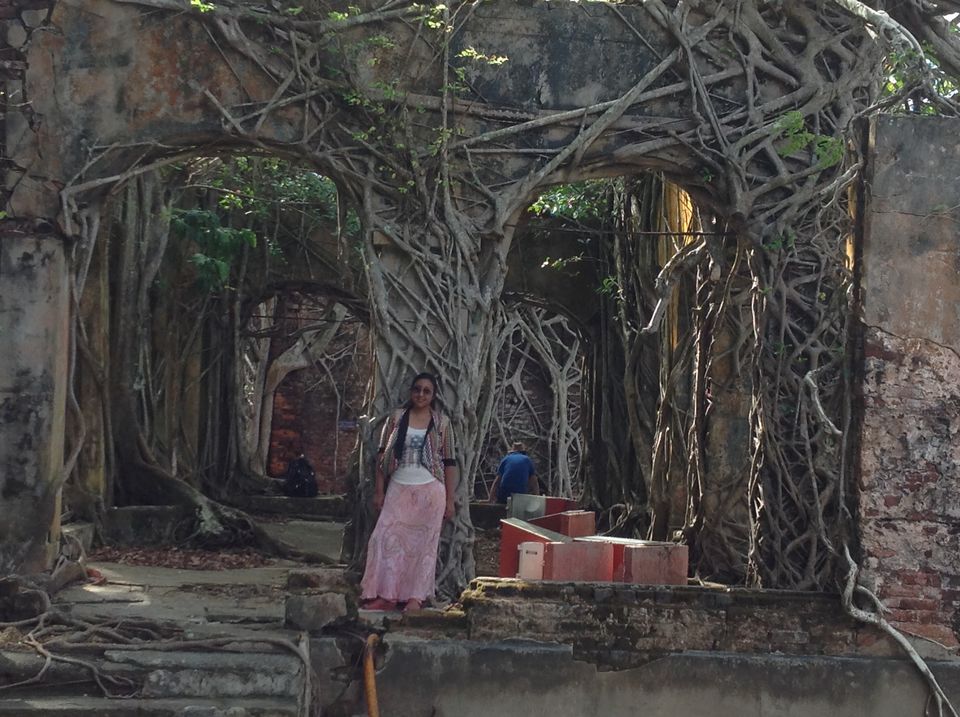 I can go on and on about this magical place where I spend my 10 days holidaying with my sister. This post will be a bit detailed as I realized that very few people really understand Andaman and the way to explore this secluded abode. More honestly, I love gushing about this trip and place! This trip was a delightful revelation to me about an exotic India.
Andaman is primarily known for its sparkling clean silver beaches, water in every shade of blue, ethnic groups (tribes) who have no contact with us and the government, untouched Mangrove forests and limestone caves. A quick must-visits for every tourist or a traveller:
Ross Island- Take a speedboat from water sports complex at Port Blair and visit the ruins from British times-An entire township exists including  a church, pool, tennis court, halls though covered by creepers. Gives you a glimpse of bygone era. Also, we could catch a peacock dancing there and could feed a deer from our own hands. This place has one of the most beautiful view and pristine beaches. We went to this place twice just because we couldnt have enough of it!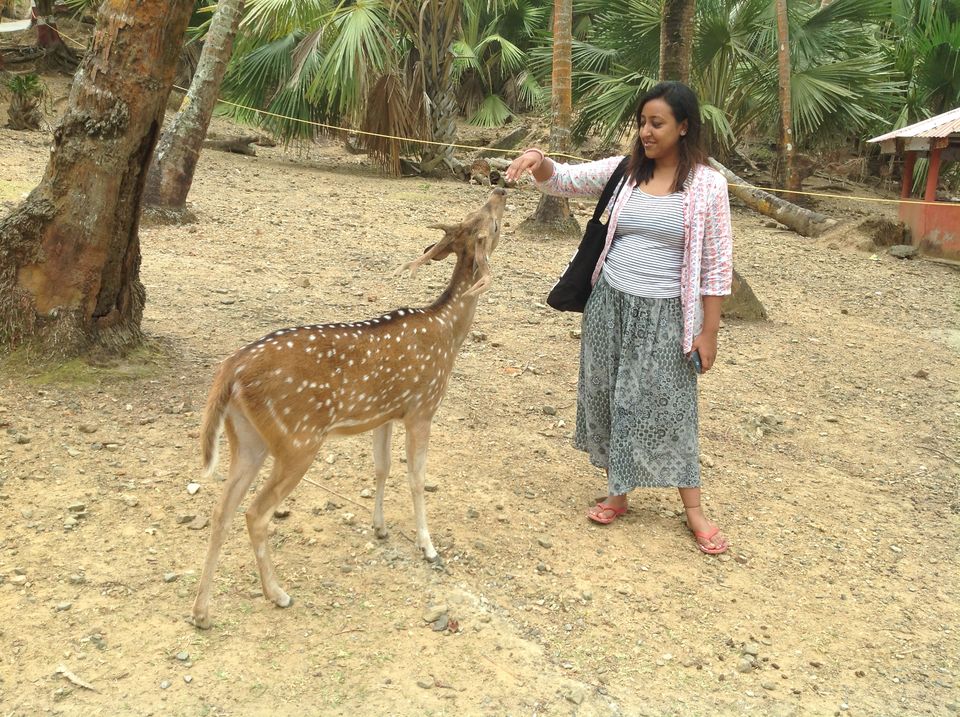 2. Wandoor Beach- I took a local bus from Port blair and in 25 Rs and 2 and a half hours later, I was at this enchanting stretch. There is one bus leaving this place every hour, hence inspite of the fact I was alone, I felt pretty relaxed because of the dependable public transport. Alternatively, I could have spend Rs 600 on a cab or Rs 400 on an auto! One of the local policeman approached me to check if I was ok being alone, I was happy to have some company and chatted for almost an hour with the young guy. He asked me about my marital status, and once I told him that I am single, he shared, 'But Ma'am, I am married'!. After listening to his stories and giving him all the information about Delhi tourist spots, he told me to check out a restaurant at 'Sea Princess Hotel' which is on the Wandoor beach! That was the best advice of the day as I this was definitely one of the best restaurants- my golden fried prawns, apple sangria, Adele in the background and friendly staff made this one of the most memorable solo travel moments for me! As it started raining, I could even gulp quick 60 ml vodka to prepare me leaving this beach and for a 2 and a half  bus ride back to Port Blair!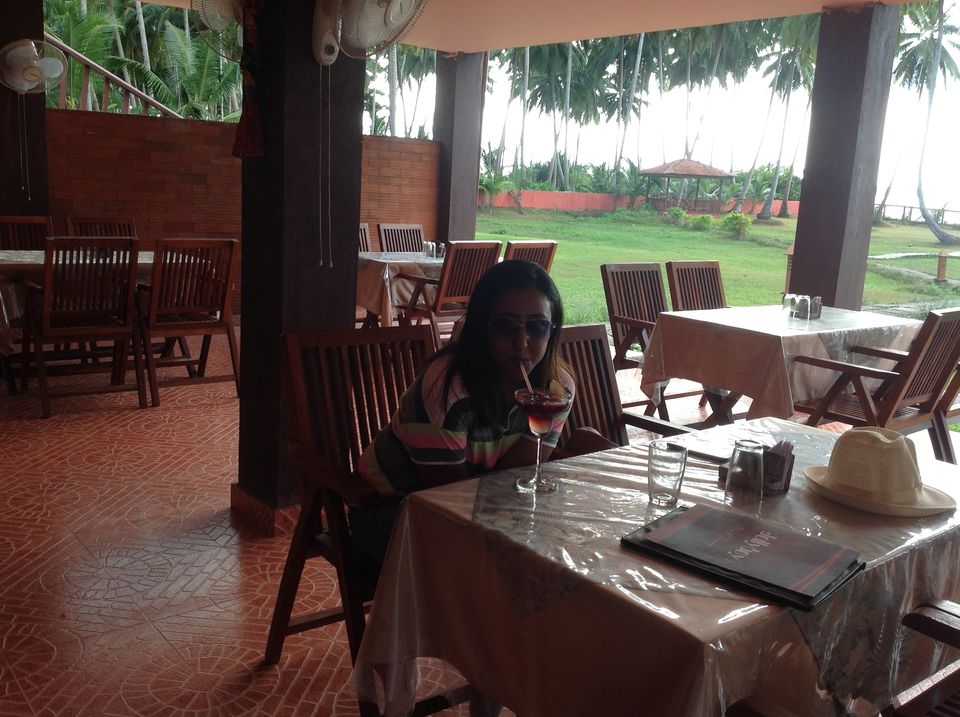 3. The Cellular Jail (Kaalapaani)- It is no exaggeration to say that Andaman has been synonymous with the kaalapaani, or Cellular Jail!  This is the place where Indian revolutionaries were hanged and tormented. Declared a National memorial in 1979, this is a place of pilgrimage for every Indian who wants to understand and show respect to our freedom struggle. It is a museum and in the evening showcases a light and music show which recreates history. A grim reminder of our struggles- you cannot miss this show neither the visit to this iconic building.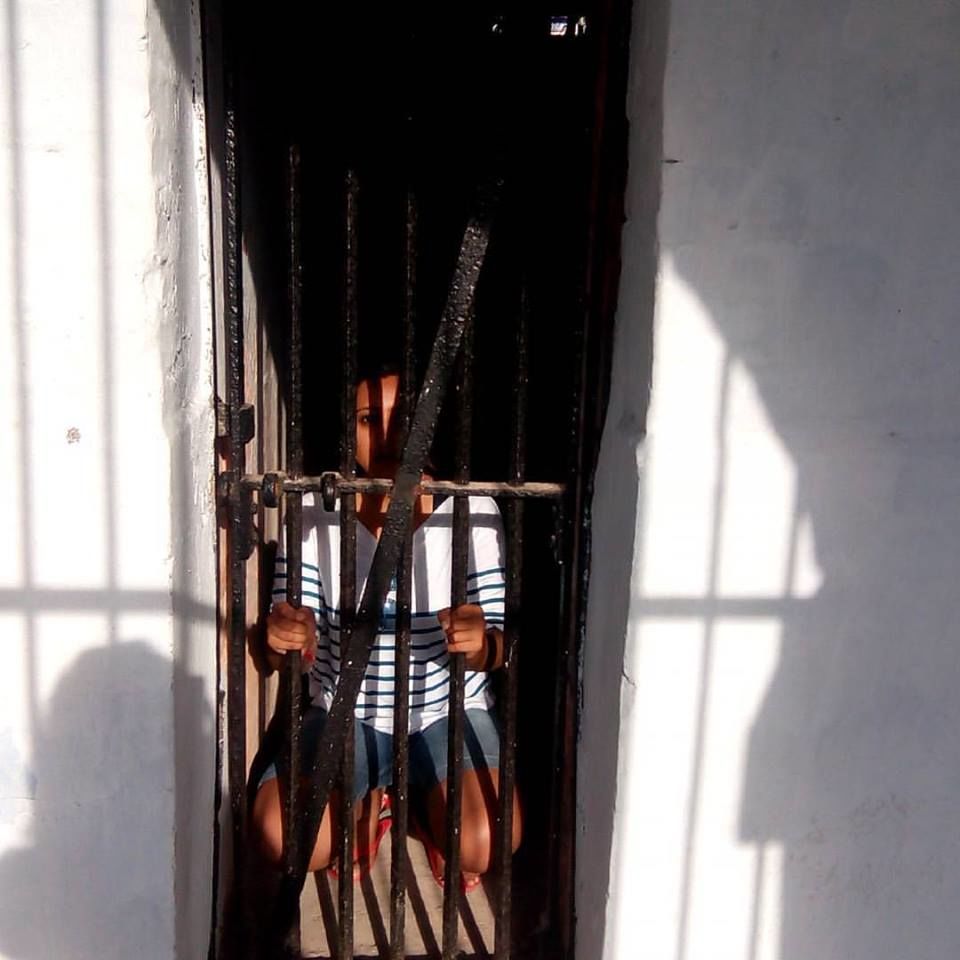 4. North Bay Island, Ross Island and Scuba Diving at North Bay- We booked a ferry from Port Blair and in Rs 2500, we could visit North Bay and Ross Island and do a Scuba Diving for 30 minutes at North Bay. You can simply go to the ferry booking centre and book the tickets yourself rather than taking the help of an agent. North Bay has vast coral reefs and is opened during the day time only primarily for tourists so that they can experience scuba diving, snorkelling or glass boating. North Bay scuba diving is one of the finest and we even received the certificates post completion. They clicked our photos and made a video and gave the CD post it, do check the quality of the photos though beforehand.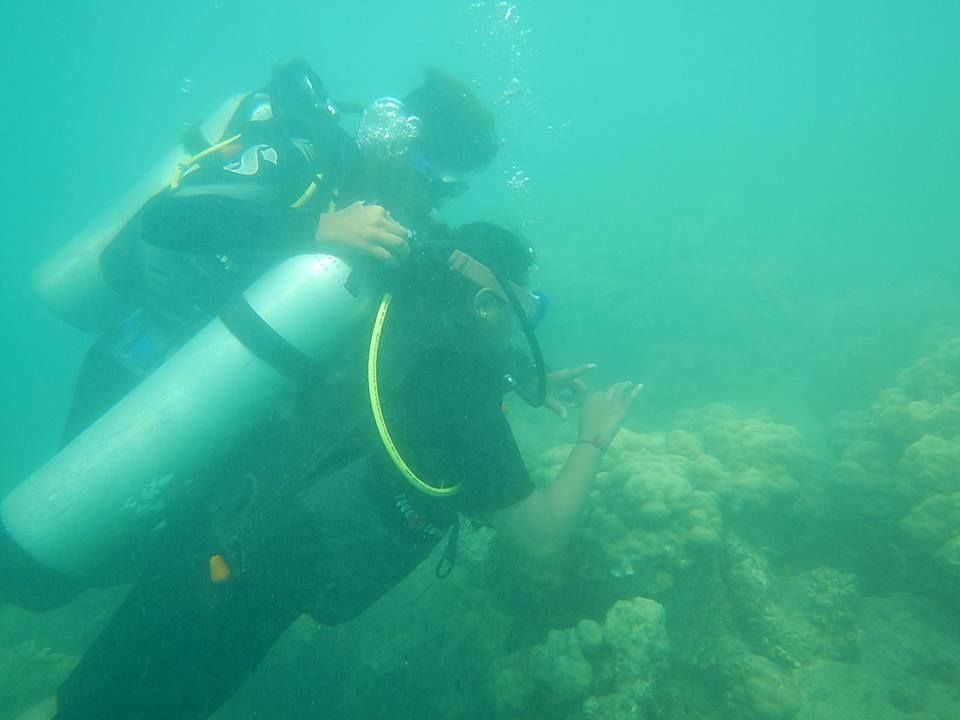 5. Chiriya Tapu- The bird island at Southern tip of Andaman is a must place for nature enthusiasts. A generally secluded place, book a cab or an auto for it. After managing half way with a local bus, we managed the rest by taking a lift from the family, such were our budget constraints. It was too hot in the afternoon, this is a preferred place for evening sunset and of course bird watching. An ideal picnic spot, take lot of food with you to enjoy the wooden carved out dining table and chair. You will not find food vendors or any other shop here!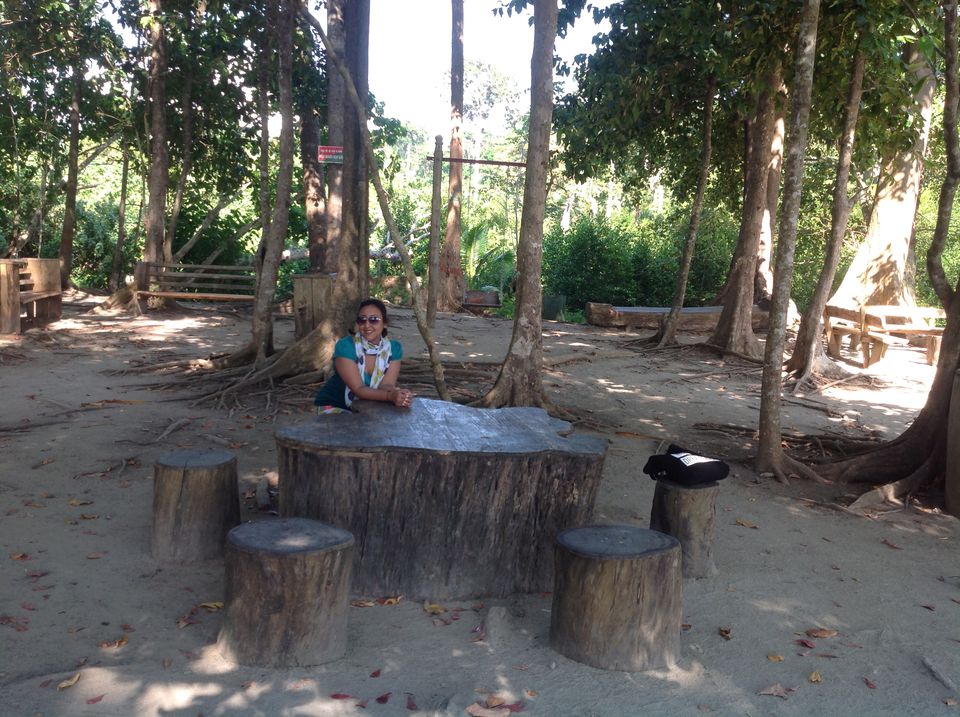 6. Baratang- A full day visit to middle Andamans consisting of going for a 3 hour drive in a cab which goes in the form of convoy through the forest which house tribals called Jarawas. This was also the highlight of the trip. These are advasis, have no contact with the outside world and their present numbers are estimated at between 250–400 individuals only on this planet! There is army protecting these tribes,cars go only the form of convoy and we are not allowed to take a photograph. Its your luck if you are able to see any tribesman during the commute. I have always been a lucky traveller and we could see a family, 2 kids and a man and woman playing with a wood. It was an amazing sight to see people from an almost extinct era. Crossing it, we enjoyed the pre-booked boating through mangrove forests, walked through forest to reach years old limestone caves and touched them to beleive them. Post it, go for luch as directed by agents, it costed us Rs 450 per person in a hut sitting in combined places but food was fresh cooked by locals and ranged from 3 vegetables to lip smacking fish curry and fried fish.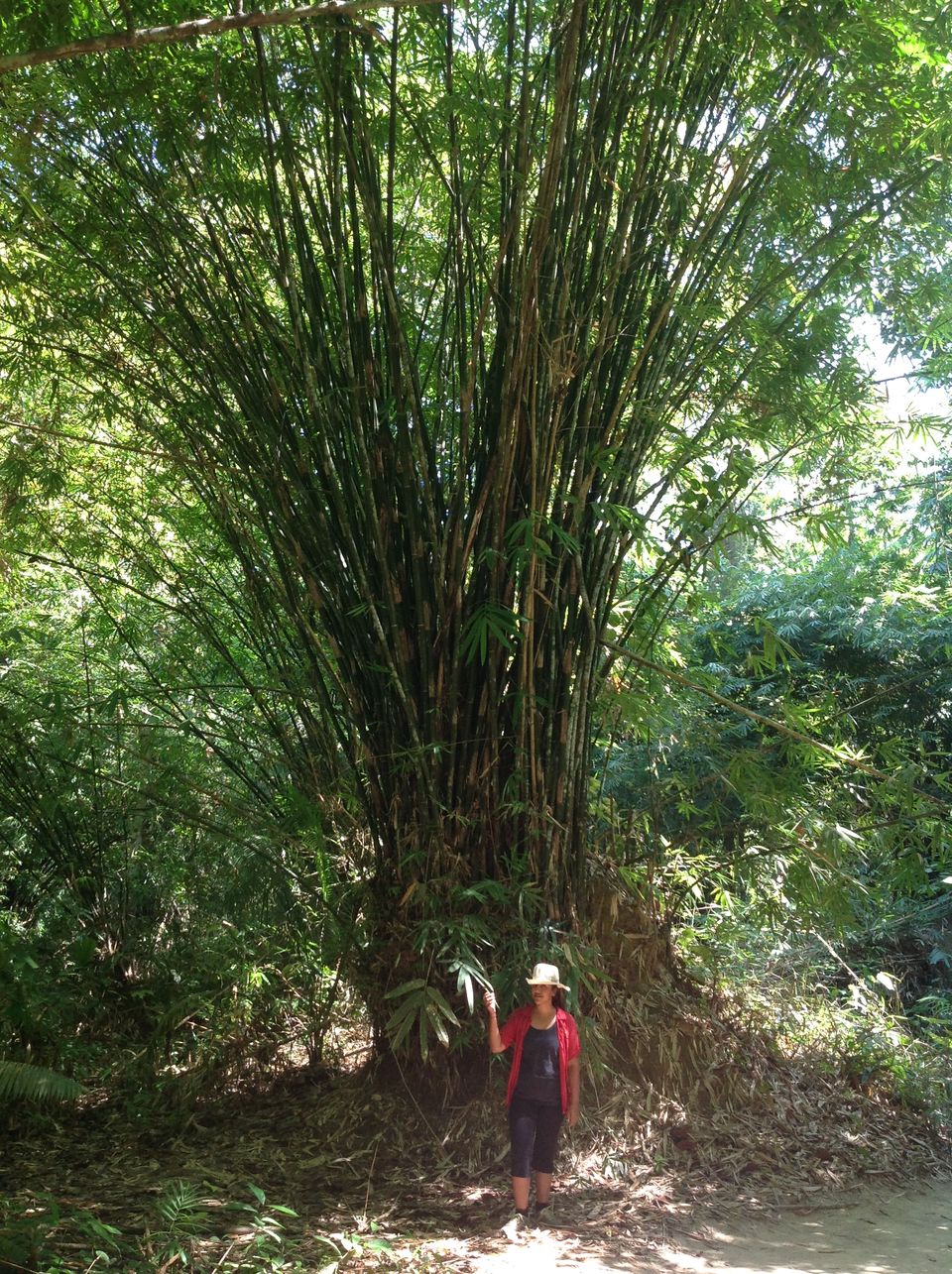 7. Havelock Beach- Radheynagar is considered as 5th most beautiful Asian beach, this place is exotic and gorgeous. Pack your best beach wear and book a resort at this island. This was definitely the most touristy place with beautiful cafes and restaurants.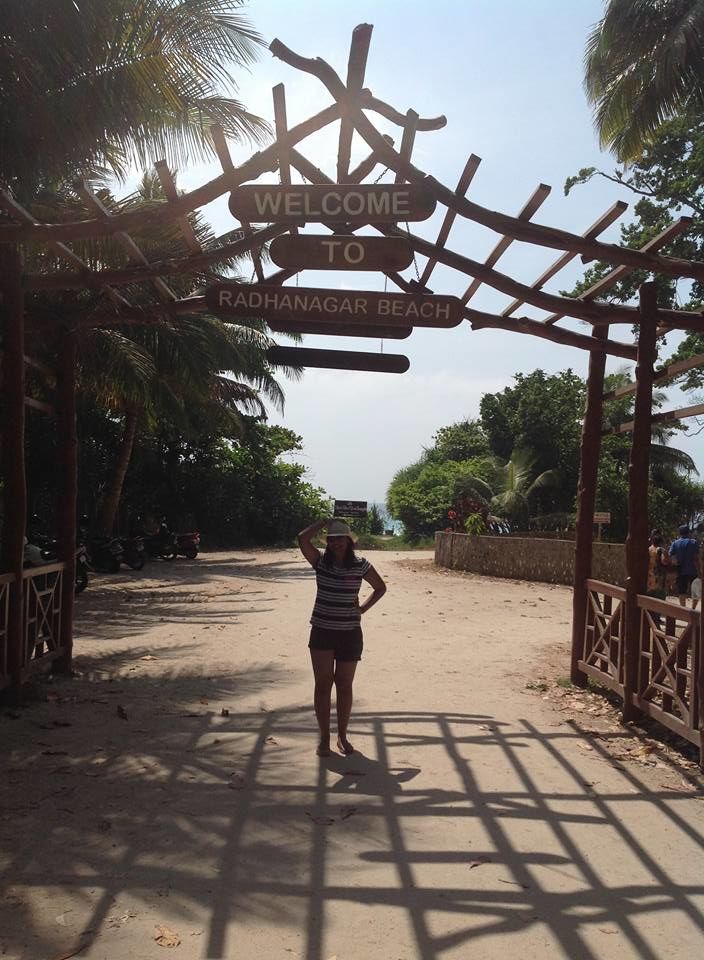 8. Neil Island, Various museums, Corbyn Cove beach and floating restaurant 'Afloat' where we had beer at night on a boat in the sea with live band playing our requests are few of the other places that you need to experience. Speak with the locals, keep some free time so that you get to explore all sides of this beautiful island!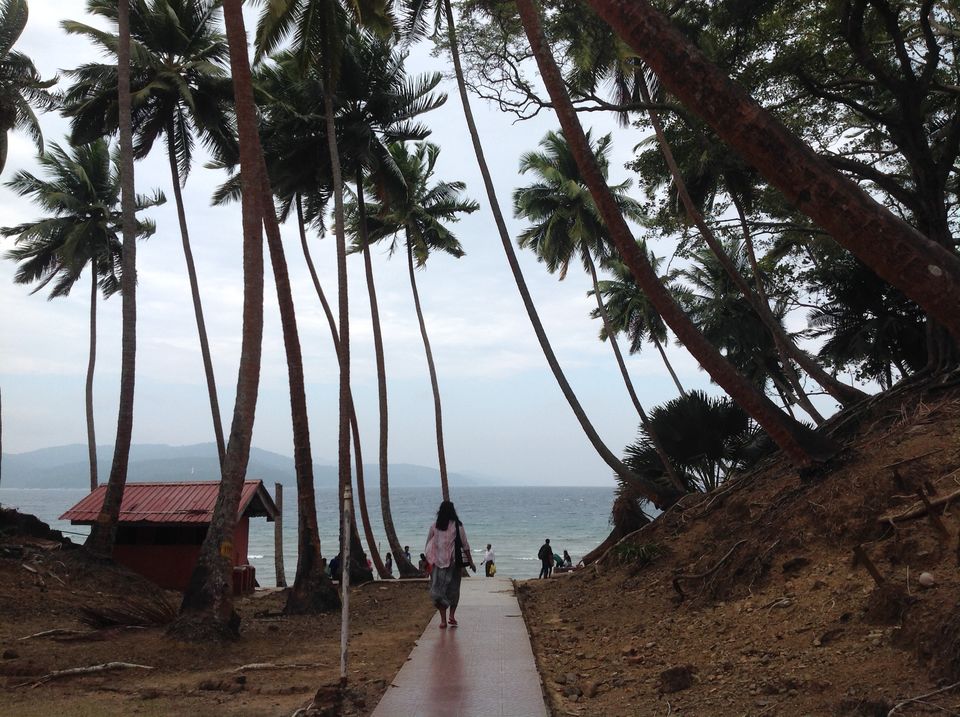 To know more about exciting places to eat at Andamans, check out Food trail at Andamand- https://www.tripoto.com/trip/food-trail-at-andamans-56b9d345c3e0e 
Share with me your discoveries at this magical place!