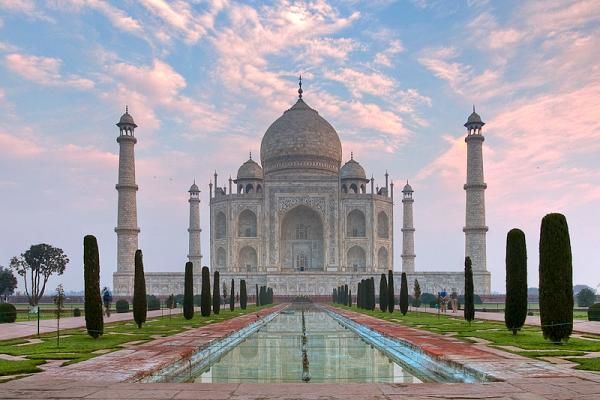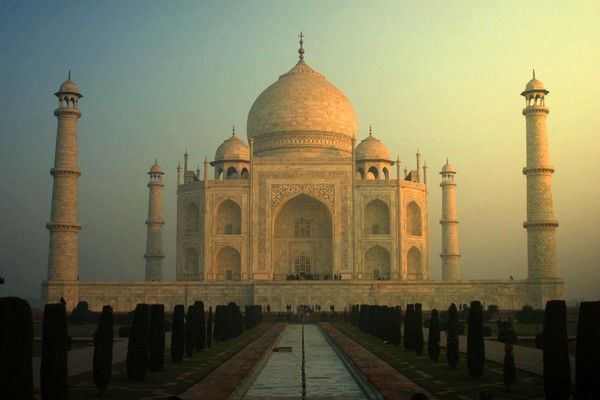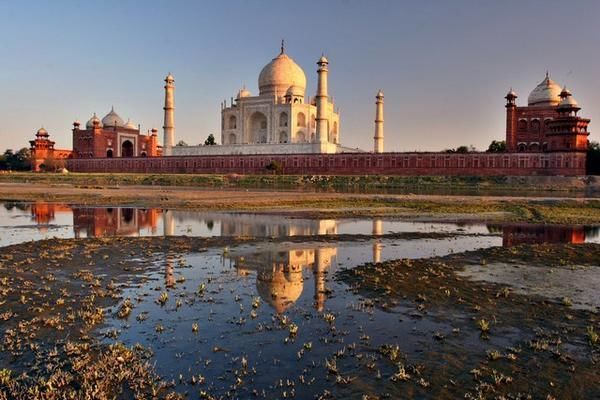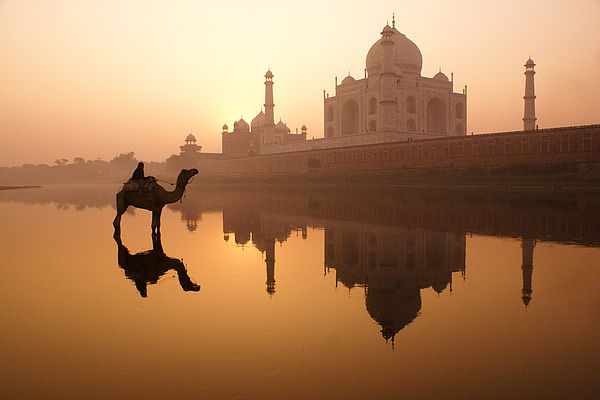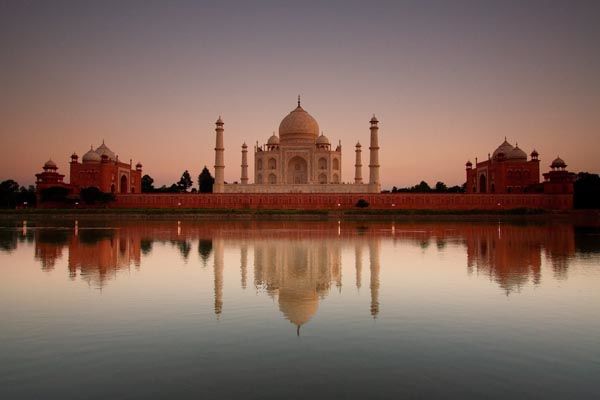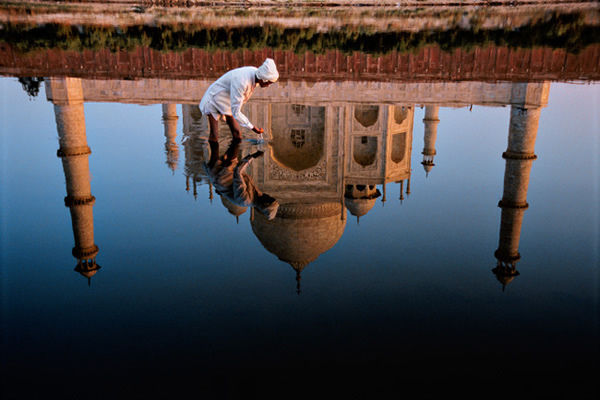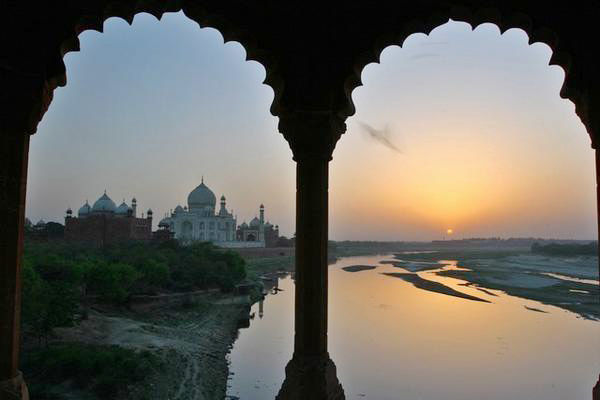 Listed amongst the Seven Wonders of the World, the Taj Mahal is an epitome of Mughal art and a synonym to love and romance. It is one of the most visited and the most popular monument ever that lures tourists from all over the world. Taj Mahal was named after Shah Jahan's wife, Mumtaz Mahal in the memory of his beloved wife. Standing majestically on the banks of the River Yamuna, this magnificent marble structure has been built using pure marble and has been beautifully adorned with intricate carvings by adding precious gemstones as well.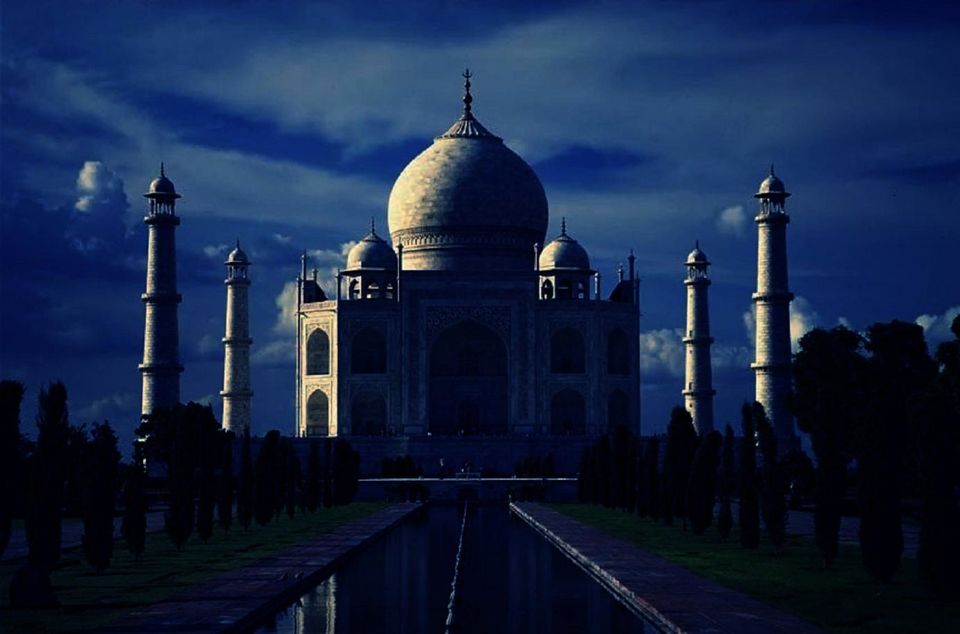 The entire complex of the Taj Mahal is worth exploring because of its magnificence, design and construction, scenic setting, marvelous architecture, symbolic meaning, wonderful fountains and its historical significance. A visit to the Taj Mahal is one of the most sought for tours in the world. Several tourists come to see this symbol of love, listening to the love story behind its construction every year. The love of an emperor for his wife has given the true life to this outstanding monument.
Sprawling over an area of 42 acres, the magnificent Taj Mahal was built between 1631 and 1653. It took a team of 20,000 workers a time of 22 years to build the monument with Islamic architecture. It is said that its construction costed around 32 crore rupees. As a result of hard work and dedication, the Taj Mahal is undoubtedly, a monument of immeasurable beauty, explaining which is beyond the scope of any words. Constructed by Mughal Emperor Shah Jahan in the memory of his beloved wife Mumtaz Mahal, the sight of Taj Mahal not only mesmerizes you with its phenomenal beauty but, also because of the immense love of an emperor for his wife, with whom he fell in love at the first sight.
The charm of this epitome of love increases by a dozen times as the first rays of the sun hit its dome at dawn time. Seeing the beautiful marble structure cloaked in bright golden rays is an experience worth having. The beauty of that scene will keep you mesmerized for long. Similarly, the scene with moonlight falling on the dome at dusk is spectacular and has a charm of its own. Once you sense the grandeur of this architectural marvel, you will have no doubt as to why it stands proud as one of the Seven Wonders of the World.
Beside have a look at this post on My top 10 Tourist Destinations in India from my personal travel blog JatinChhabra.com
It also lists itself among the UNESCO World Heritage Sites. The Taj Mahal is open for tourists from sunrise to sunset on all days except Friday. It is a legend of eternal love of an emperor for his favorite queen and is thus, visited by many. You are likely to find a good crowd on all days, especially, on Sundays where the local Agra people also arrive to witness the beauty of the Taj!