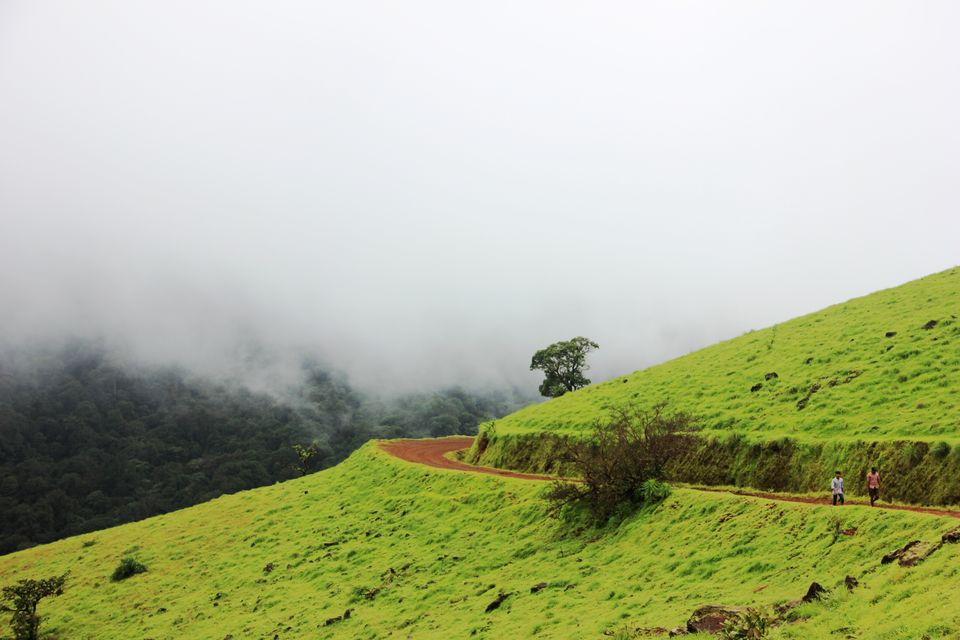 12 kms uphill lays the haven of Kodachadri peak, initiating from the foothills of Kodachadri hills and perfectly aligned on the backwaters of Sharawati. This trek begins from Nagodi village in Shivamogga district of Karnataka and ends in the Sarvajna peetha which proudly sits on the peak.
The monsoon trek to Kodachadri is not just challenging but also is a complete treat to the eyes. The dense forests, resonating waterfalls, unusual vegetation, steep trails and bushy clouds are what make this trek an unforgettable experience. Apart from the quest to reach the top, there were millions of sights which would make us want to stop and wonder.
There were 3 milestones spread over a distance of 10 kms during the trek after which we trekked 4 kms up to the Shankaracharya temple on top of the peak.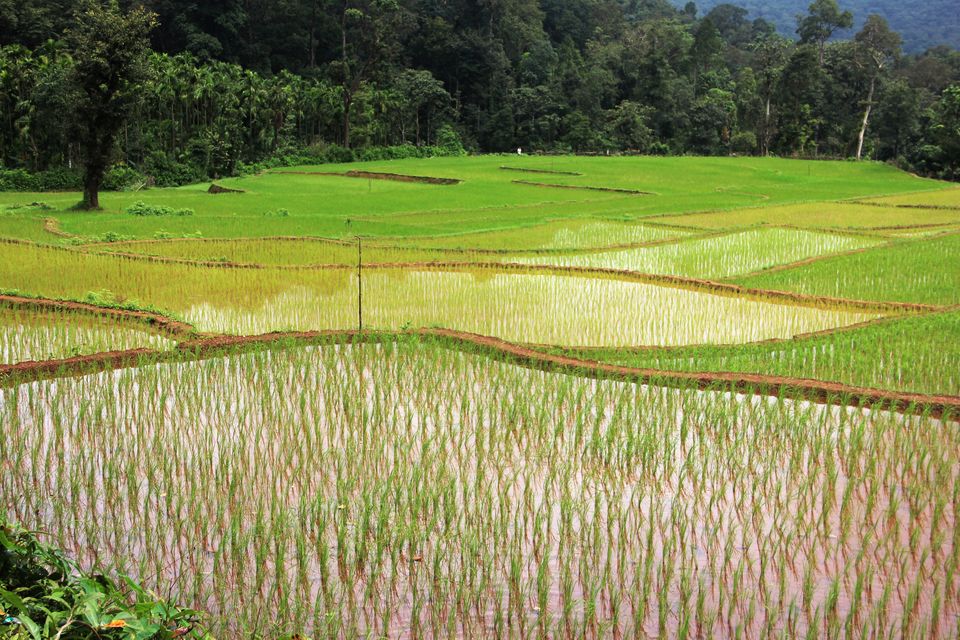 The first milestone slides in after an hour of trekking at Butter Mane. To reach this milestone, we hiked through the forest and passed many streams with glistening water, surrounded by pure bliss and serenity.
Next, we descended into another extension of the forest wherein we hiked through slippery paths as it was the abode of Hindlumane falls. The waterfalls could be heard from a distance and it only amplified our excitement to another level. After passing a series of small glimpses of the falls, we finally reached the mighty of Hindlumane falls and jumped into (not literally) the cold water beneath the waterfalls.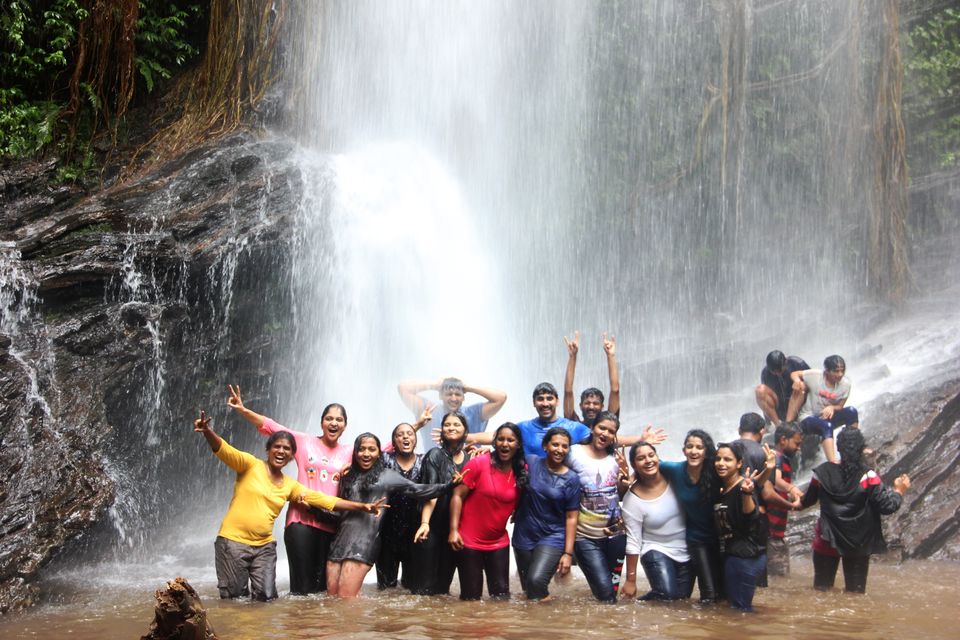 The final milestone is Everest meadow where rests the Mookambika temple in its full glory. This is also the place where jeep riders meet the trekkers and the journey downhill begins. There is a further trek of 4 kms to reach the Shankaracharya temple. This can be described as one of the most adventurous hikes since it is pretty steep and leads you to a blanket of clouds.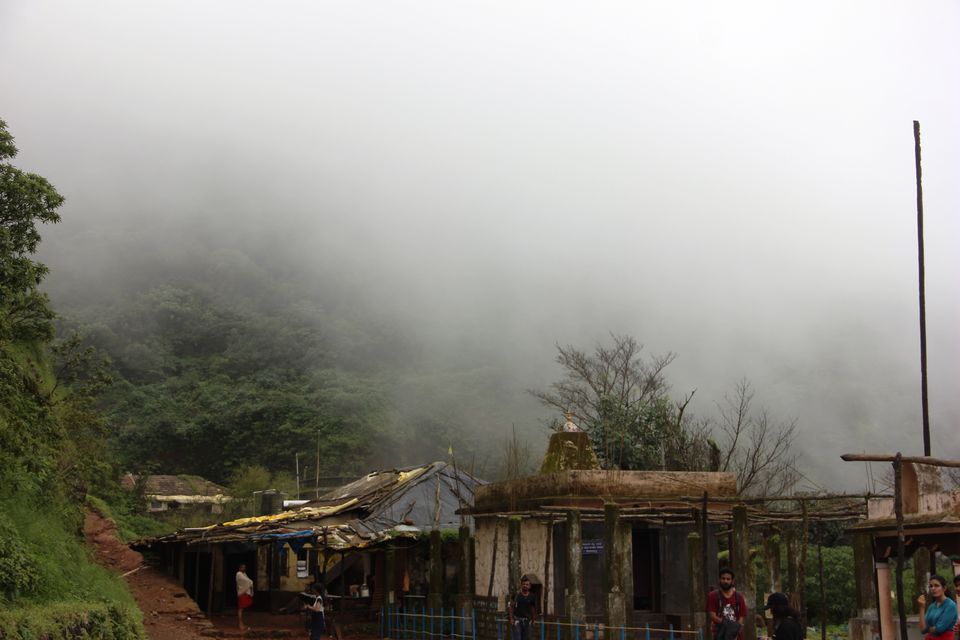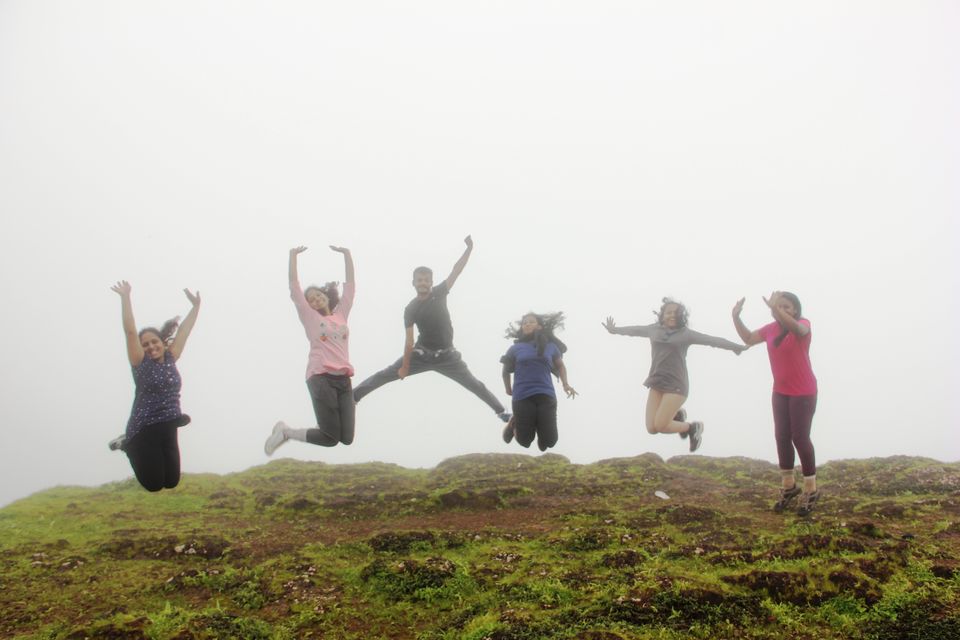 If you are planning to trek Kodachadri, here's a list of Do's and Don'ts. Hope this helps ☺
Beware of leeches: most people don't prefer trekking in monsoons because forests are filled with leeches during this time. Let this not be an obstacle in your way because during monsoons, this trek is at its BEST. So, in order to prevent leech bites, just wear socks above your track pants. Make sure the track pants are thick enough. Avoid yoga pants. Let the socks be above the ankles (preferably till the knee) and you're good to go.
Carry light but filling food: the cold breezes might as well lull you to sleep if you have really heavy food for the sake of energy. Pack filling food which is nutritious and light on the stomach at the same time.
Pack light: this has been my pro tip since forever now! It is important to carry the least weight on your shoulders. Don't carry a set of clothes to be worn after bathing in the waterfalls because you will dry up yourself anyway.
Salt and coffee powder: they are the most effective when you have a leech bite and you are stuck on a hill 1200 mts above sea level. You can't go back and you can't head up. Salt and coffee powder makes the wound to clot fast.
Stay hydrated: water is a must during treks. I can't stress more on the importance of keeping yourself pumped up during trekking.
Keep breathing through your nose: if it gets tough, which it will, just keep breathing through your nose and don't use your mouth. This will keep your energy levels up.
Have a great trek! Cheers! ☺