Kodaikanal is a famous hill station in India which is located at an elevation of 7000 ft on Palani Hills of Tamil Nadu. Kodaikanal in tamil means "The Gift of the Forest" and rightly so. The place is covered in lush green forest and has pleasant weather through out the year. Unlike Ooty this place is less commercialized and is economical compared to Ooty. Kodaikanal was founded by the American and European Missionaries and hence one can find many Churches and Clubs. The hilly roads to reach Kodaikanal are scenic and there is plenty of opportunity to wake the photographer in you.
It was a lazy Friday and we decided to explore Kodaikanal. Without much planning we simply left to Kodaikanal from Chennai. The roads from Chennai to Kodaikanal was very scenic. We booked ourselves rooms through Oyo and the rooms was pretty decent. The weather was pleasant during the day and gets chilled during the night. Roads get covered with mist and taking a brisk walk night walk on the streets gives an amazing experience.
The moment we approached Kodaikanal, we were welcomed by heavy rains. The pour was so bad that we couldn't even drive. We somehow managed to find our room. Next morning we checked with hotel reception for places to visit in Kodaikanal.

They suggested us to visit below places.
Kodaikanal Lake
La Saleth Church
Bryant Park
Coaker's Walk
Bear Shola Falls
Pine Forest
Pillar Rocks
Guna Caves
Silver Casca
Pambar Falls
Unlike other places, we felt it is simple to find places as most of the places fall one after the other and are located in circular manner.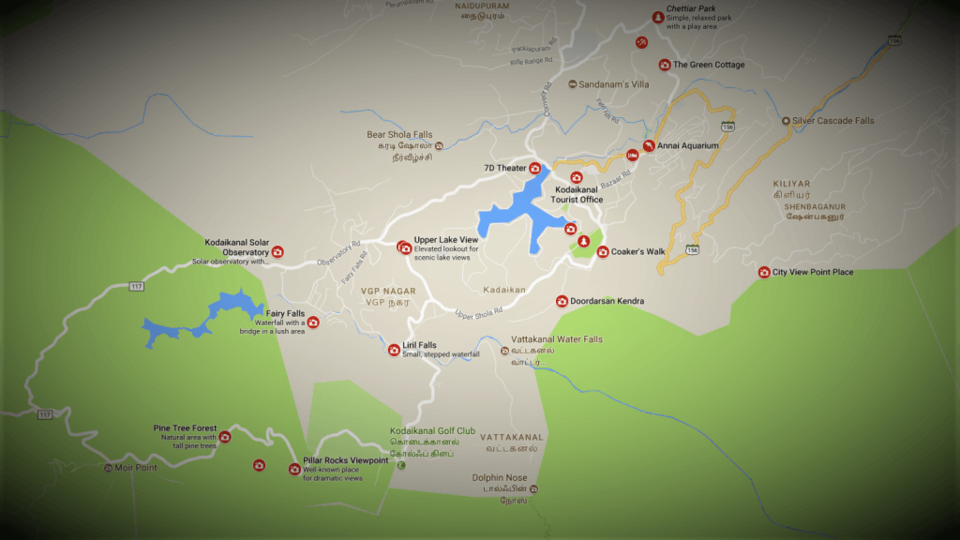 Kodaikanal Lake
Kodikanal lake is an artificial lake which was made in 1863. The lake is a major tourist spot now and has boating is a main attraction. Row boats and pedal boats can be rented from the Boat Club. Activities such as cycling and horse riding can be done around the lake. There is also a track of 5 KMs around the lake where one can walk around this beautiful man made lake.
La Saleth Church
La Saleth Church is a old church with a history of 160+ years. One can offer prayers here and take some pictures.
Bryant Park
Bryant Park is a beautifully maintained botanical garden. This park has huge varieties of Trees, Herbs and Cactus. Flowers of different variety blooms during the seasons and give stunning look to this park. One can spend a peaceful evening at this park by paying a nominal entree fees.
Coaker's Walk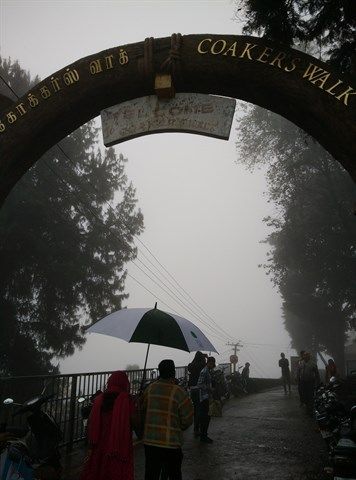 Coaker's Walk is a beautifully designed walk way in heart of the Kodaikanal Town. The place gives stunning views of the mountain and is very scenic. The place gets fogged and looks amazing during evenings.If you are luck enough you can see your shadow on the clouds with a rainbow halo. This fascinating rare phenomenon called Brocken spectre.
Bear Shola Falls
Bear Shola Falls is a beautiful waterfalls, one needs to trek for 20 Minutes before reaching this falls. This falls in located in the forest and looks stunning during monsoon. There is no dedicated parking area near the falls. Water gets dry during summer however one can perform the trek.
Pine Forest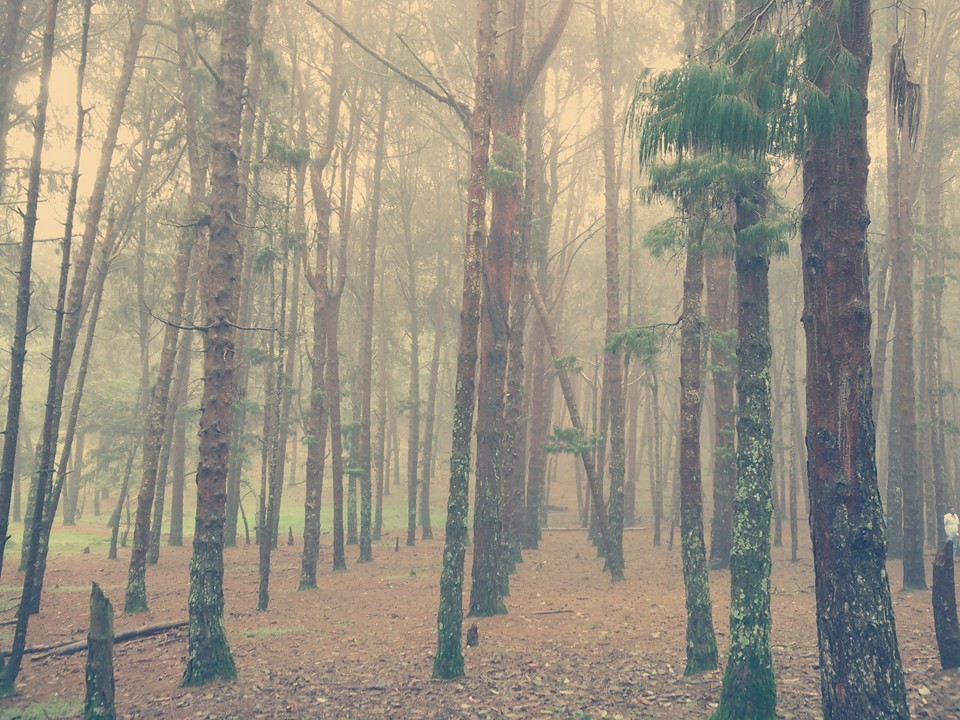 Pine Forest was a forest grown by Mr. Bryant with a view to grow valuable timber in this region during the time of British. This forest looks amazing and one can take few pictures in the forest. The approach roads to this forest is very scenic too.
Pillar Rocks
Pillar Rocks is a huge rock of 120+ meters. One can view this rock from a distance and take few pictures. The place some times get crowded. The rock is covered in mist and looks beautiful.
Guna Caves
Guna Caves are very deep and risky caves. These caves were previously known as devils kitchen. Entry to the cave is not available now, however one can takes few pics from outside.
Silver Cascade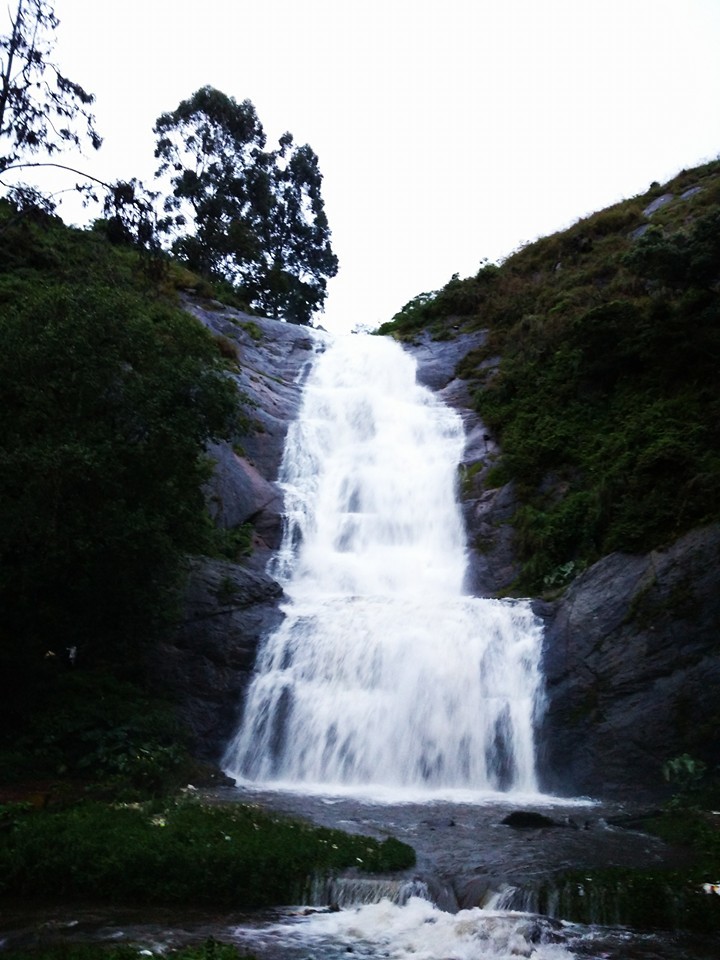 Silver Cascade is a beautiful waterfalls on the road side. The falls can be seen on right hand side just after the toll gate at Kodaikanal. One can park the vehicle at a distance and take few pictures here.
Pambar Falls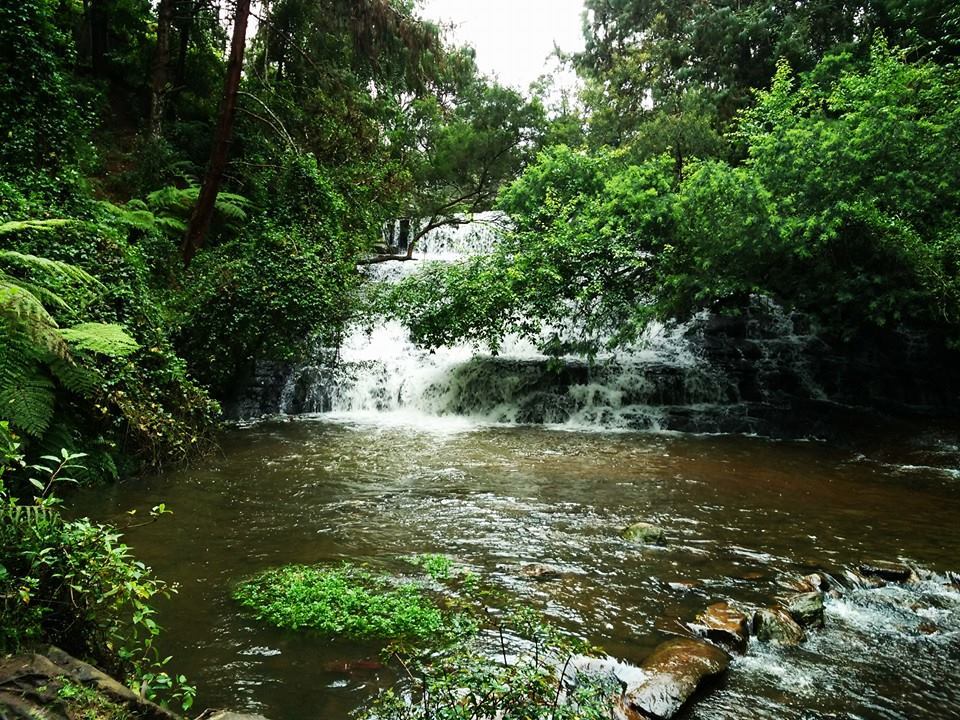 Pambar Falls is a small but very beautiful water falls with crystal clear water. The place looks simply stunning. The route to the falls is mesmerizing and must be definitely on your list when you visit Kodaikanal.
We suggest you to visit Chocolate Factory, Cheese Factory and also visit any of the wholesale shop to buy Spices, Herbs, Oils during your visit.