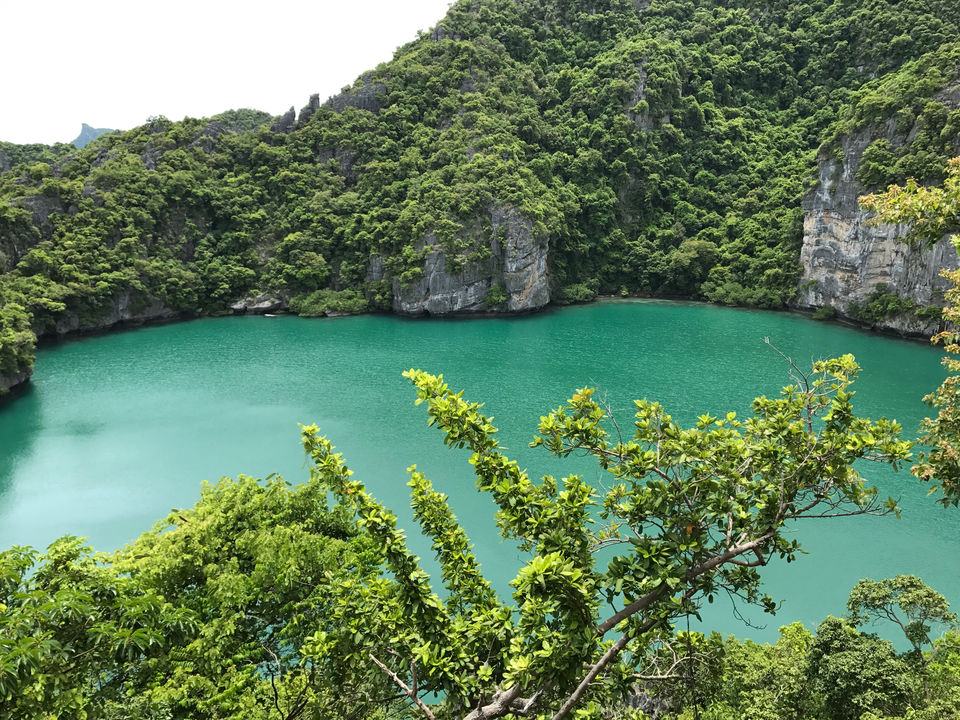 Koh Samui, is Thailands second largest island after Phuket. Koh Samui is definitely filled with scenic beauty, mountains, beach activities, exotic spa's, fine dining options, etc. This trip is enjoyable for all kind of people and offers so much. For any beach side destination Koh Samui is definitely one of the best. For Indians it is quickest, easiest, economic, fun filled beach side destination for a break of 3-4 days. Below is my itinerary which I followed and trust me it was so much fun.
Reaching Koh Samui, Hin Ta Hin Yai rocks, Wat Khuranam , Ark Bar
We reached Bangkok via direct flight from India. We immediately heads towards VISA arrival queue. It is better to get VISA applied before in your home country but as we missed it we had to go for VISA on arrival procedure. VISA on arrival fee is 2000 THB. Usually flight from Bangkok to Koh Samui is expensive so you have another option to take flight from Bangkok to Surat Thani and then take ferry from Surat Thani to Koh Samui. We had our direct flight to Koh Samui because we were big group so do not want extra hassle. Koh Samui Airport is far most the most beautiful airport visited by me. It was airport less resort with gardens, fountains, greenery, and huts being made. Usually hotel will provide airport pick up but if not then at the airport you can get transfer at 2000 THB – little less or more to your hotel. After reaching Koh Samui we went to check in our hotel. Chaweng is the most happening area in Koh Samui with all spas, tour operators, restaurants, mall all in one lane. Moreover the Chaweng beach, which is walking from hotel, is the cleanest beach in Koh Samui. For transport one will usually find songthaew (two way taxi) in all over Koh Samui. It is kind of loader inside is two benches covered with a roof which has capacity to carry 10 -12 people together. You can also use taxi but they are expensive compared to Songthaew. After checking in at the Hotel and having lunch near by at Chaweng beach we went ahead to visit Hin Ta Hin Yai rocks popularly known as grandfather and grandmother rock situated at Lamai beach. There is an ancient story to these rocks. An old couple along with their son were crossing beach to reach some end met with a storm and died. They then got converted to rock. The shape of the rock reflects image of a man and women. This place is also the perfect place for sunset. Close to this beach is Wat Khunaram (Monk Mummy) one of the most remarkable temples. This place is house to a great monk who died in meditation state and whose body has been kept till date. It reflects the greatness of Thai culture. Monk body is covered with glass and is worshipped by all. For dinner we went to "The cliff Bar and Grill" which is a sea side restaurant and with amazing delicacies . After dinner do not forget to go for amazingly good Thai Foot massage. One can find numerous options at Chaweng beach. Later for night we went to Ark Bar at Chaweng beach. Ark Bar is smazingly good option for party at Koh Samui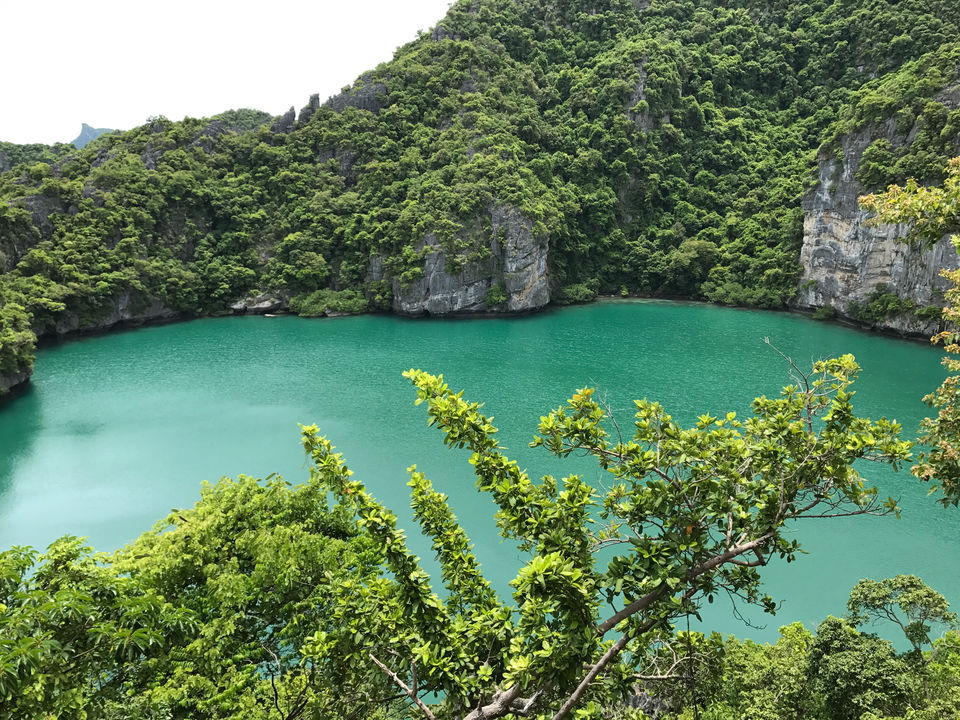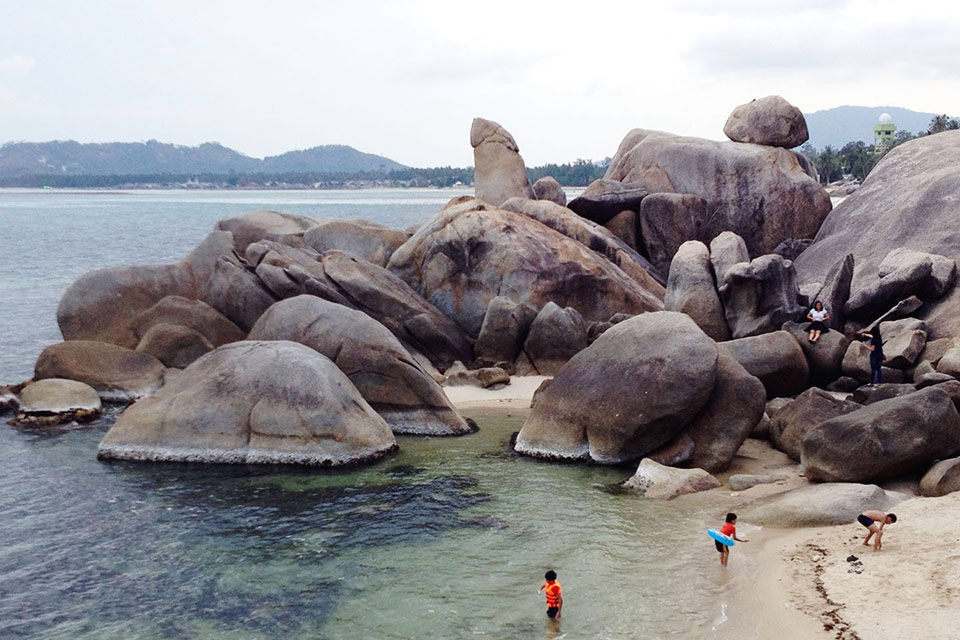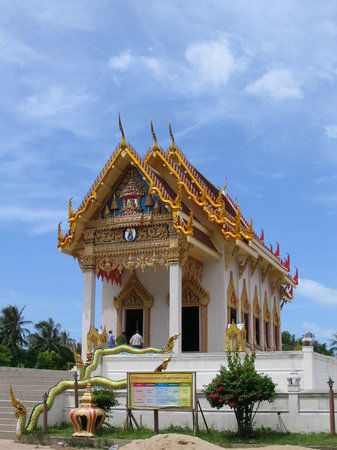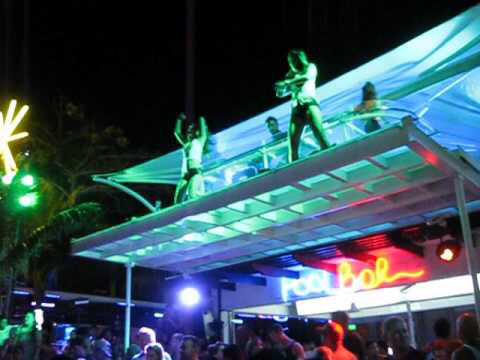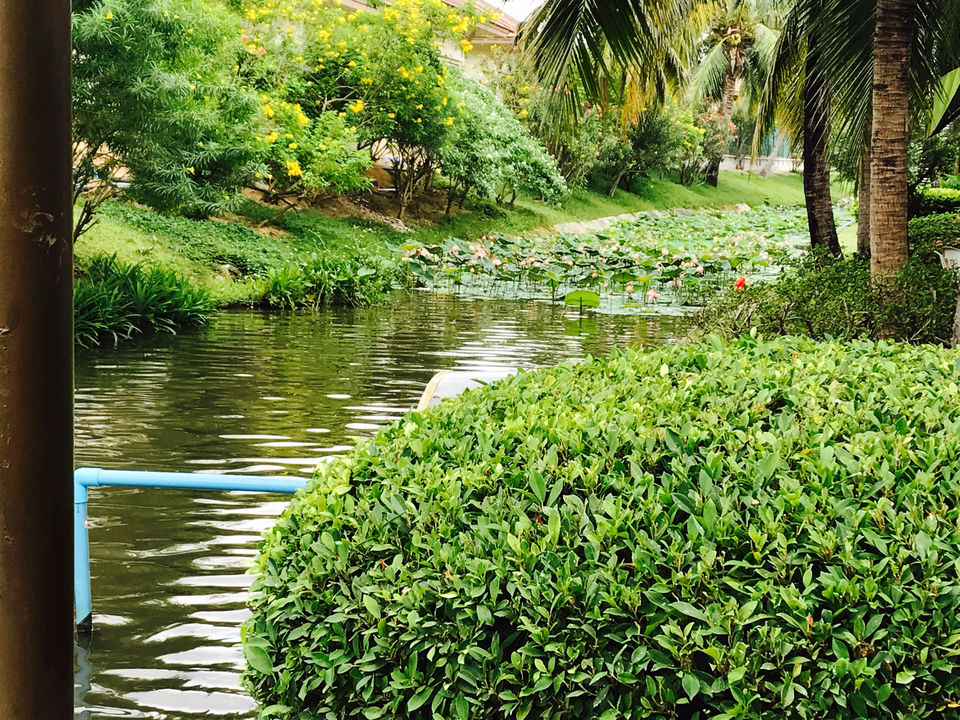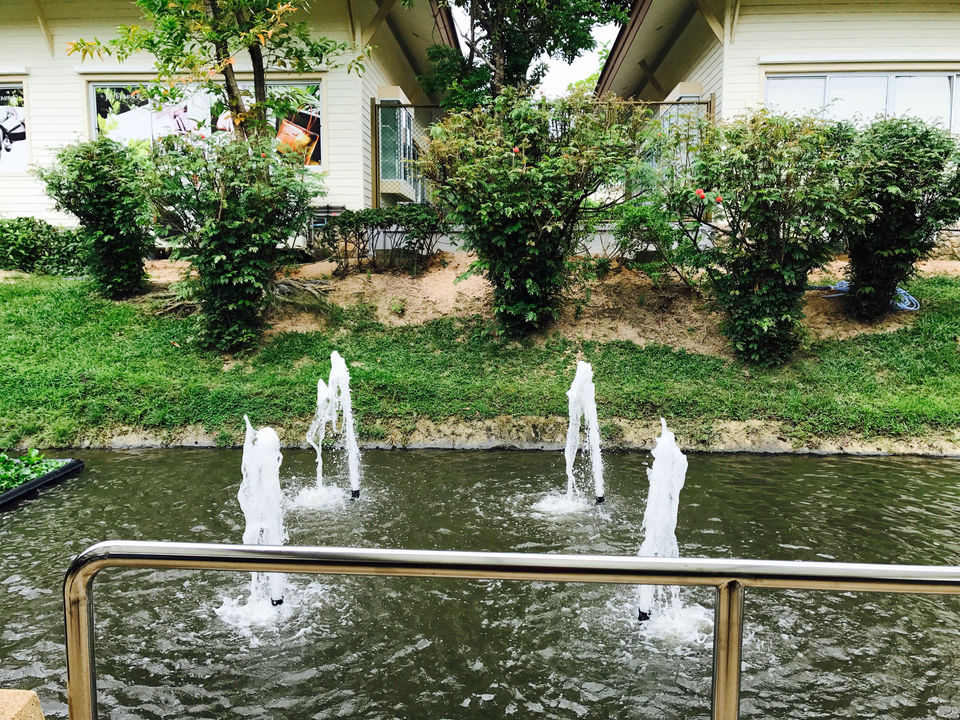 Na Muang Waterfall 1 and 2, Big Buddha, Wat Plai Liam and Fisherman village.
After breakfast at the hotel we moved towards Na Muang waterfall. It is a adventurous place with rock climbing, greenery, waterfall. Do visit this place along with extra pair of clothes and swimming costume. Do take a dip at the waterfall and enjoy the beauty. This place is full 3-4 hours adventure.
After this we went back to hotel and relaxed. Later after lunch we head towards Big Buddha and Wat Plai Liam. Climbing up to Big Buddha gives you a spectacular view of the city. Wat Plai Liam is very close to Big Buddha. You can skip this place if limited time. Later evening we went to Fisherman village for Dinner. It is a small market place kind of local market. We went there because it was near by to Big Buddha. Later went back to our hotel in Chaweng followed by foot massage at chaweng only.hi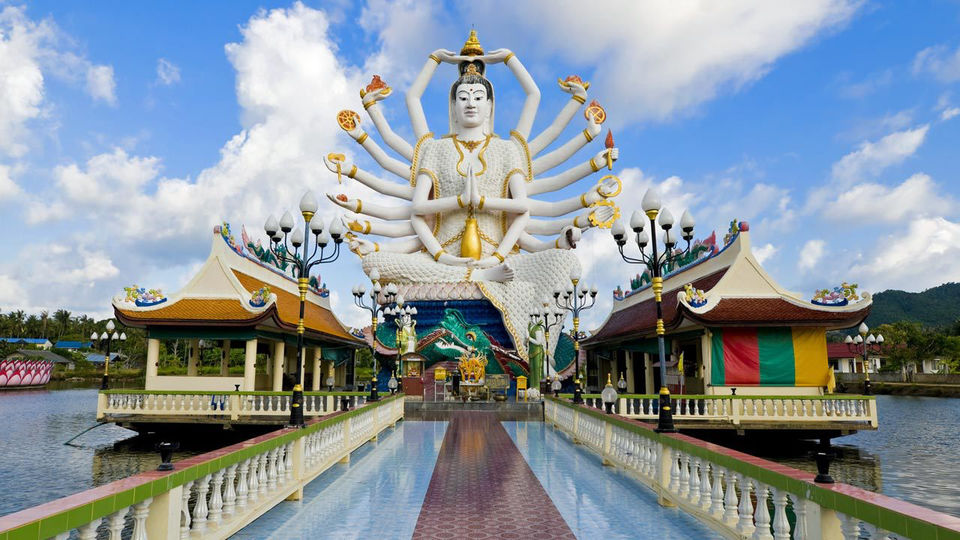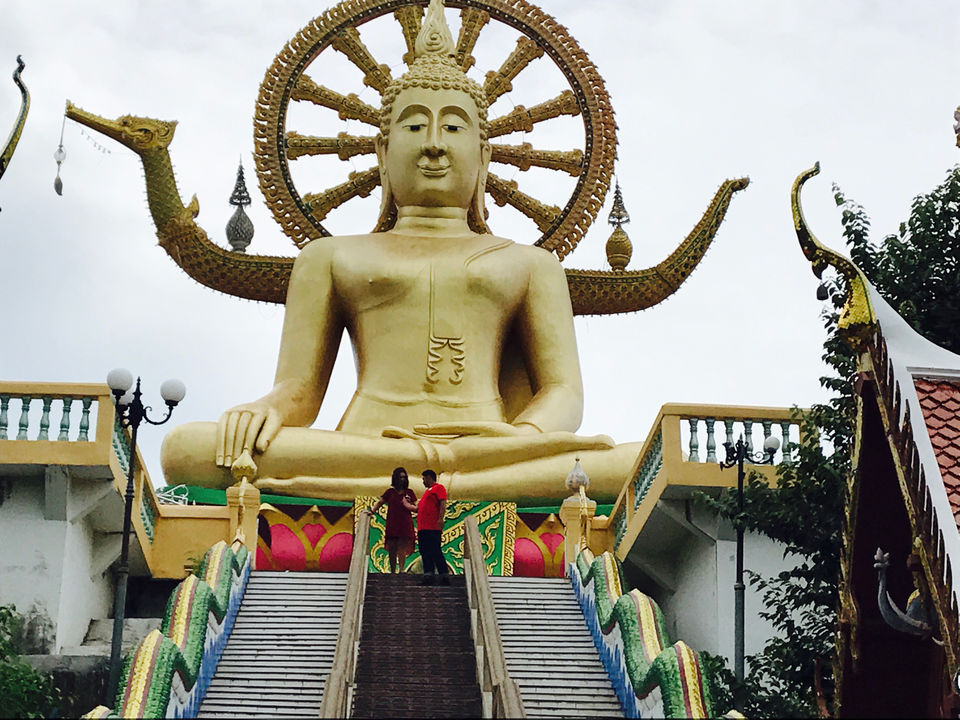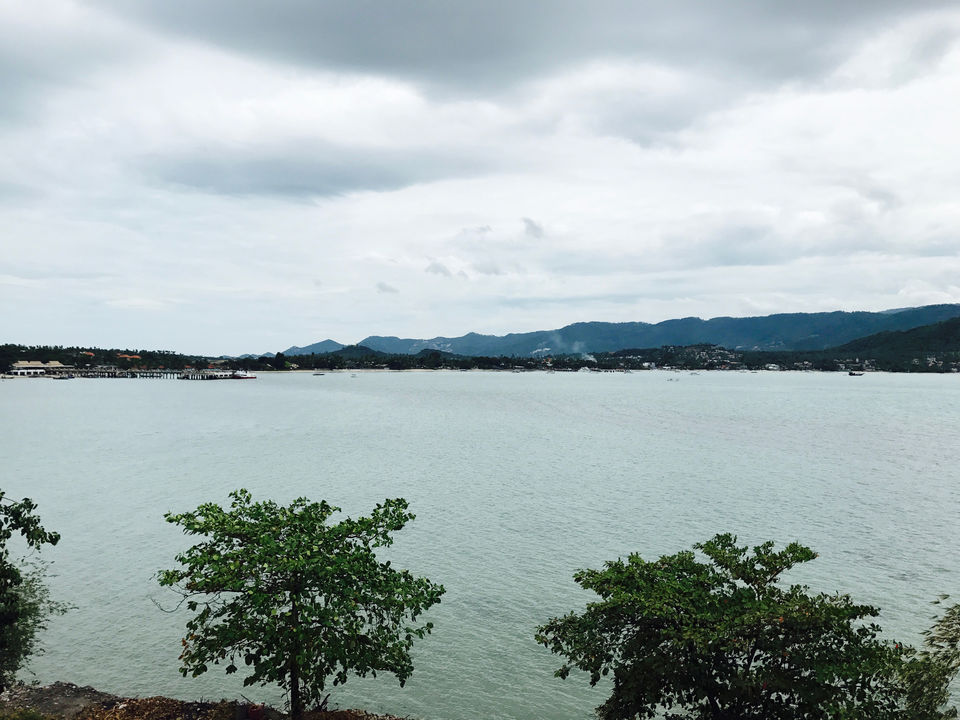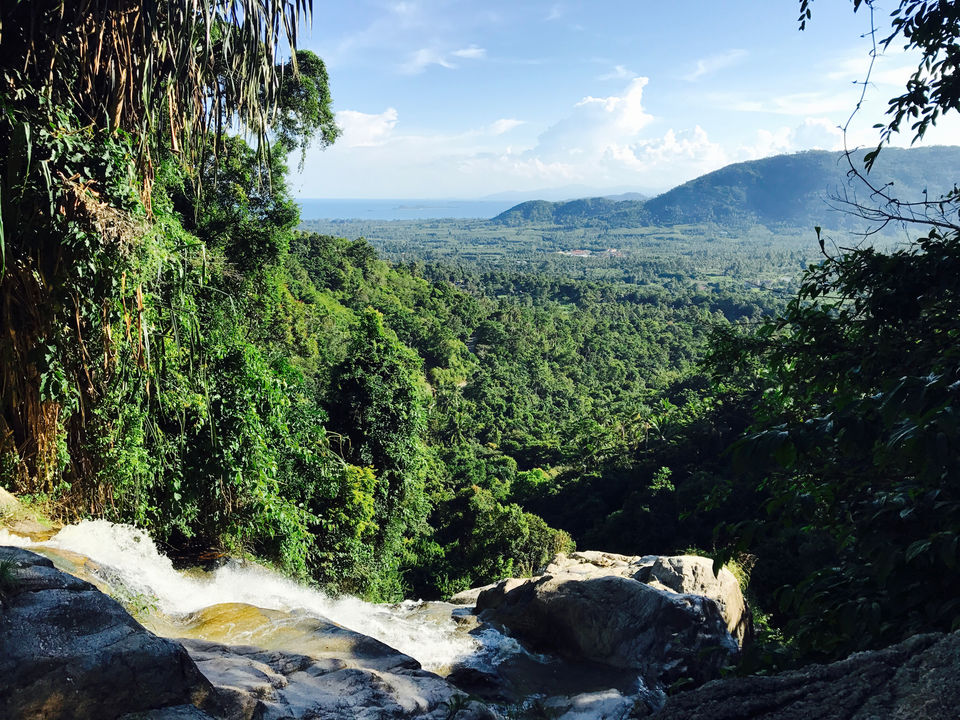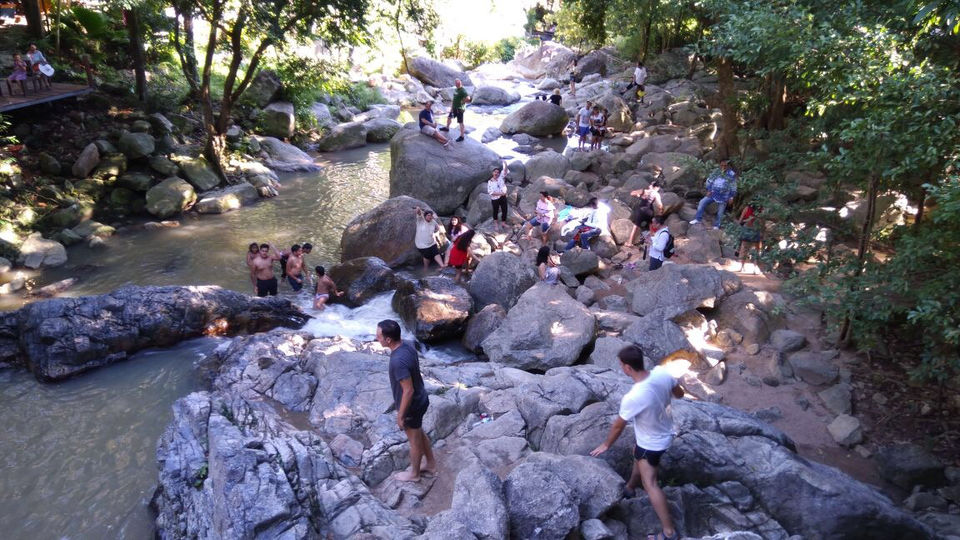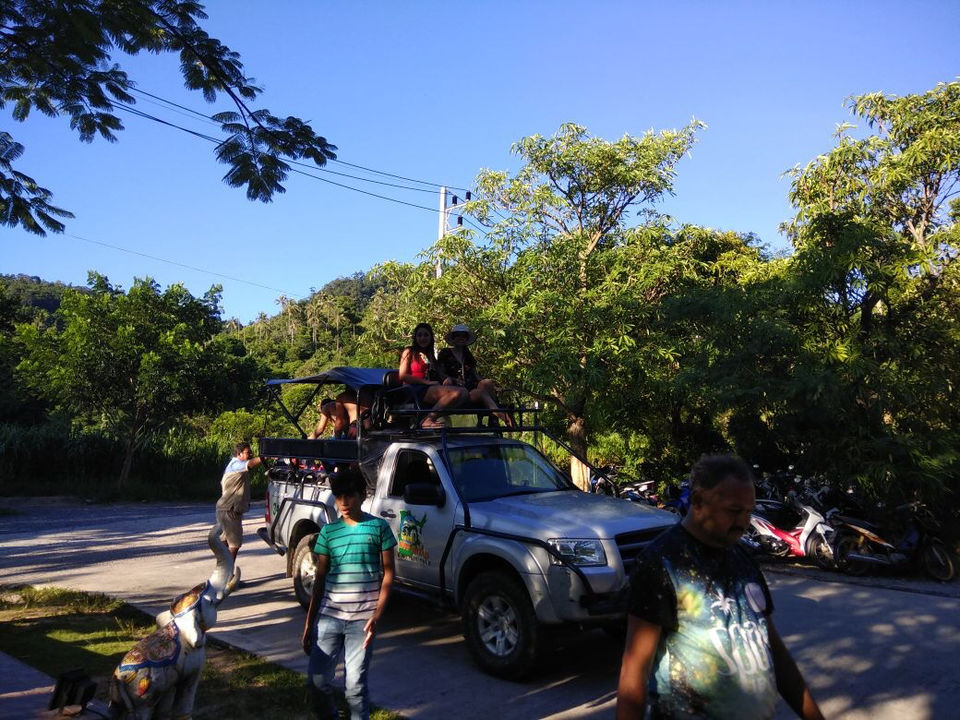 Ang Thong Marine National Park- island tour ; Woo Bar - W Retreat
We booked our tickets for Ang thong Marine National Park with one of the tour operator at Chaweng beach one day prior. There are 2 types of island tour available – Koh Tao & Koh Nangyuan and Ang Thong Marine National Park. Koh Tao/Koh Nangyuan is more scenic but is limited to only scuba or snorkeling where as Ang thong Marine national Park island tour offers kayaking, snorkeling, site seeing, sweet later lake, visit to 5 islands. We were a group of people so with family and kids and so we picked Ang Thong Marine National Park tour and trust me it was very scenic and fun. This island tour was the best thing in the entire trip and is definitely not to be missed. Generally price for this tour can be 1500-1800 THB /person with lunch and hotel pick up included. All shops are quoting 2200 THB but you need to negotiate. Pick up will be at 7:30 and by 4:30 you will be back to your hotel. We were a group of 20 people so we did booked private speed boat and that picked us up at 9:00 and we were back to hotel at 4:30 pm. Private tour cost us 35000 THB including pick up/drop marine park entry ticket for all 20 people. With private it was so much fun because it only had our group in he speed boat. We didn't had to share it with anyone. We took our ample time as per we wanted. This island tour was simply splendid. Memories will be forever for this island tour. Later after reaching our hotel we quickly went to Woo Bar- situated at W Retreat for sunset view. Till 6:30 a fix bill of 1500 THB per person is to be ordered but if you reach after 6:30 there are no fix charges. The sittings are within water with ocean view and that is the best thing about this place.
This ends my tour to wonderful island Koh Samui and hope this write may help you.