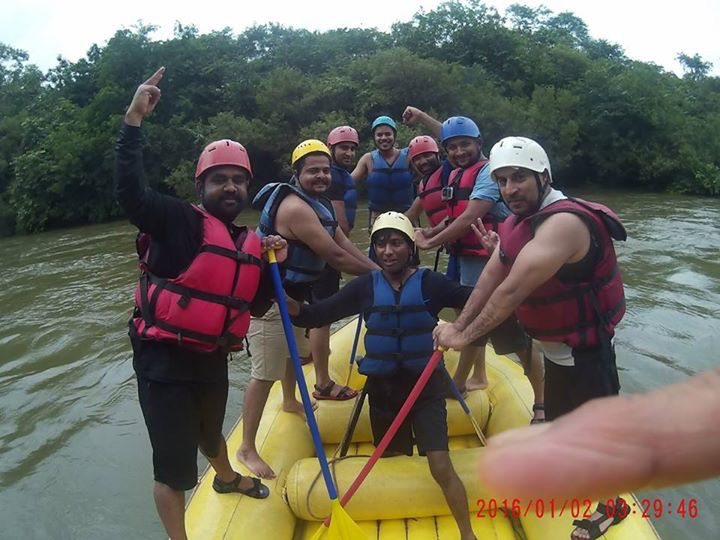 Plan was hatched just couple of days ago and destination was Kolad. Excitement already started brewing up, as trip was with colleagues and count of goers was quite high, 23 people. Just a thought of road trip and river rafting are good enough to make some people excited but if you top it up with night stay, it starts making you feel high. Since it company sponsored trip, all road blocks be it roster adjustments, transportation and hotel payments were taken care responsibly. Finally a night before transportation briefing was given to all and meeting point was decided. Every car was supposed to pick their designated members on the way and gather near Reliance building, Koperkhairane.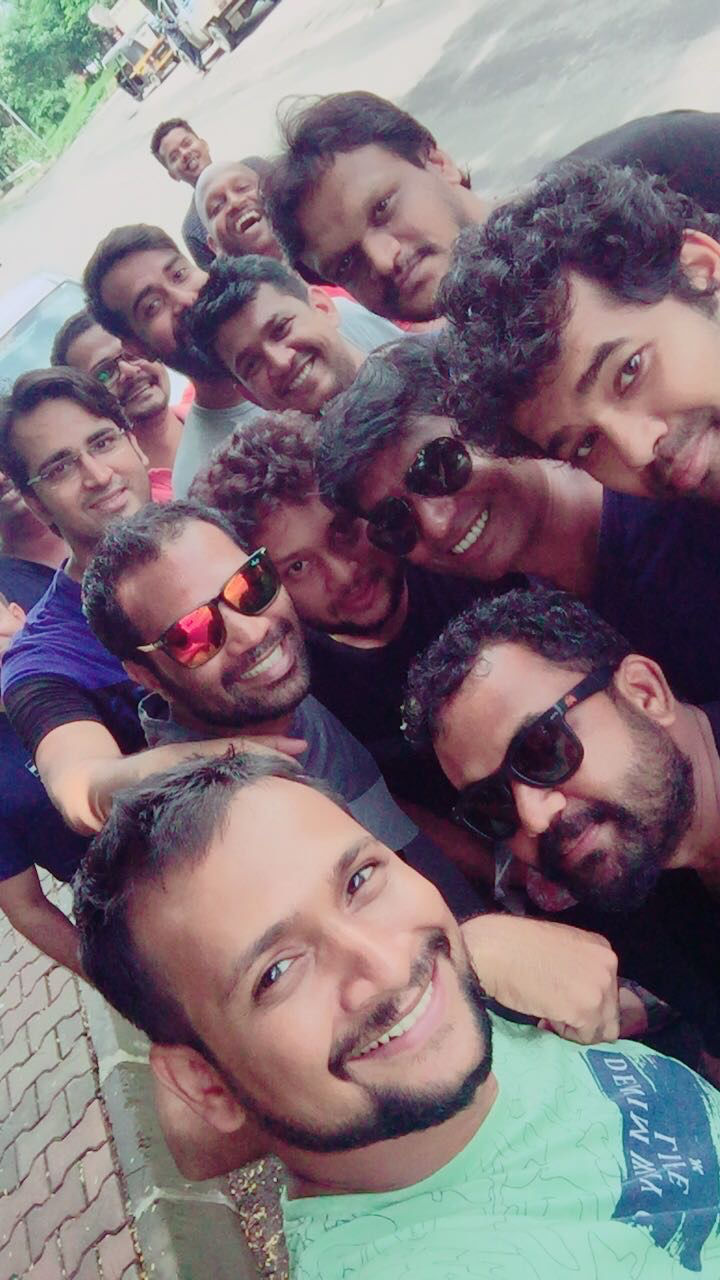 On the day, as expected there were some delays and finally we managed to leave at 11:30 am in five cars. There are couple of routes to reach Kolad but we went via Mum-Pun Express way and took Khopoli exit near Imagica. It was already lunch time when we reached there and everyone was so hungry that we decided to took a lunch break. After some coordination all except one car, which was cruising ahead, managed to stop at a hotel named "Shree Sai Bhoomika". We gave our orders in no time but felt like hotel staff was not prepared for so many people. They took almost one and half hours to bring the food to tables. I must say some dishes were quite good which compensated for the delay.
Soon we were back on road and next stop in mind was our resort in Kolad. Road till Pali is in really bad shape as there are potholes at every few meters. It's not possible to avoid each pothole so better you go easy. Finally after odd 40 km this road got merged into old Mumbai - Goa highway. Road afterwards was quite decent so we reached our resort "Wilder west adventures" around 5:00 pm.
Hotel is at very prominent location with Kundlika river flowing besides it. Interestingly hotel has two parts of which one side is attached to the main road while other side is situated on other side of the river and accessible only through boat. We had booked two "Machan" occupancy rooms which were sufficient enough for all members. When we reached there many people were already doing various water sport activities so we decided to quickly freshen up and have our share of fun. In our package we had opted for Banana, Jumper, Kayaking and Rafting. Rafting and Kayaking were scheduled for second day so we all went ahead with Banana and Jumper rides. Rides were real fun and I must tell you that enjoyment increases when you are in such a big group. Everyone had their share of falls and laughter during this whole time.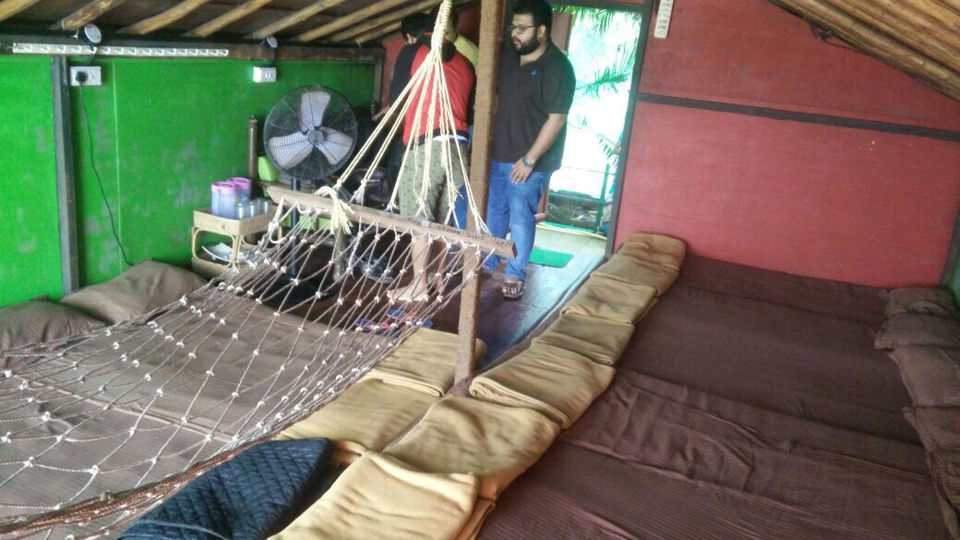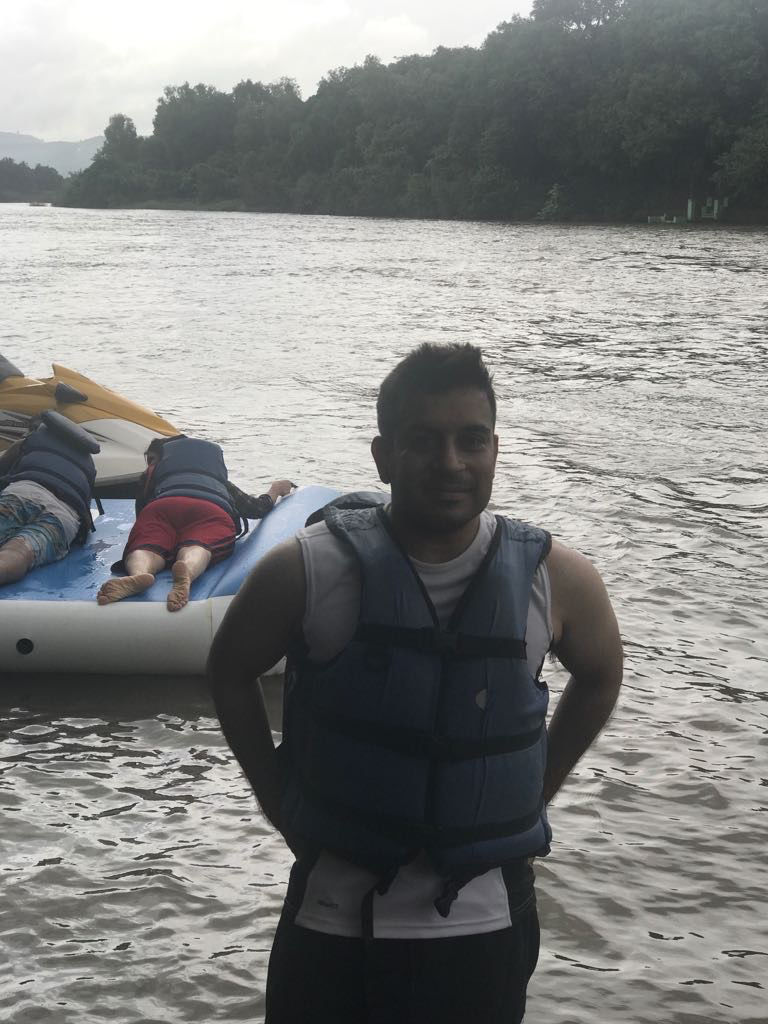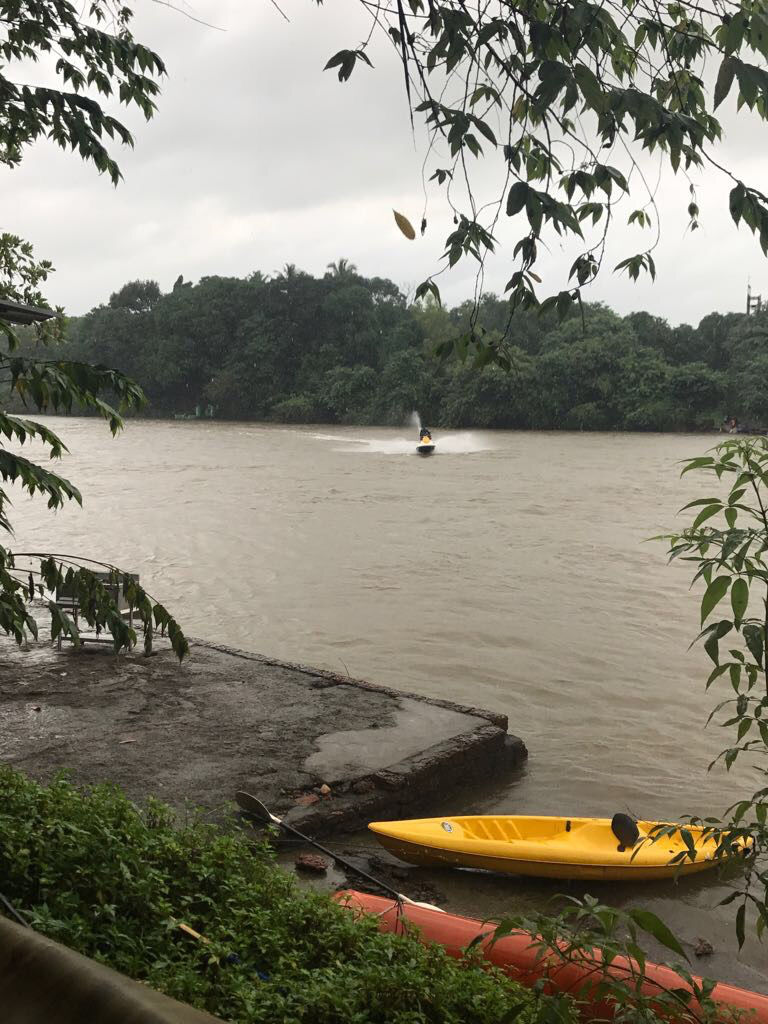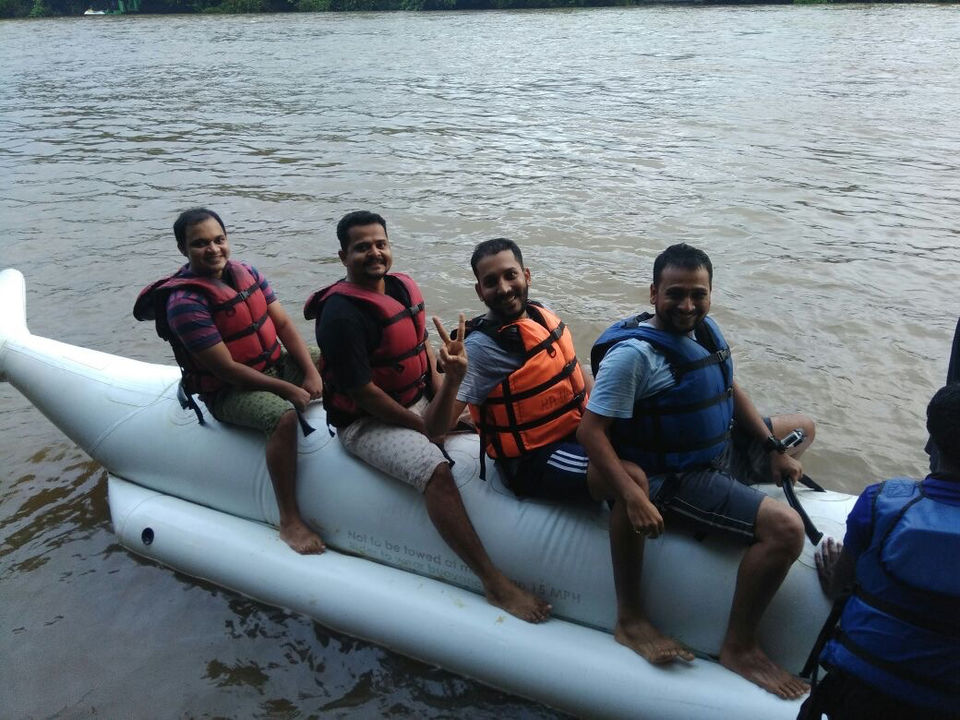 Around 7:30 pm we were taken to other side of the river for tea and snacks in a boat. All meals were arranged at this side of the hotel only and every time you want to go you have to use a boat. There we were served hot pakodas and tea which everyone enjoyed along with lot of bak-bak. This part of the hotel is quite big and similar to an island which various accommodation options available. We had snacks and came back quickly as most awaited event of the day was about to start "Party". Not to mention, like every time everyone has a good time and party went on till 3 am in morning.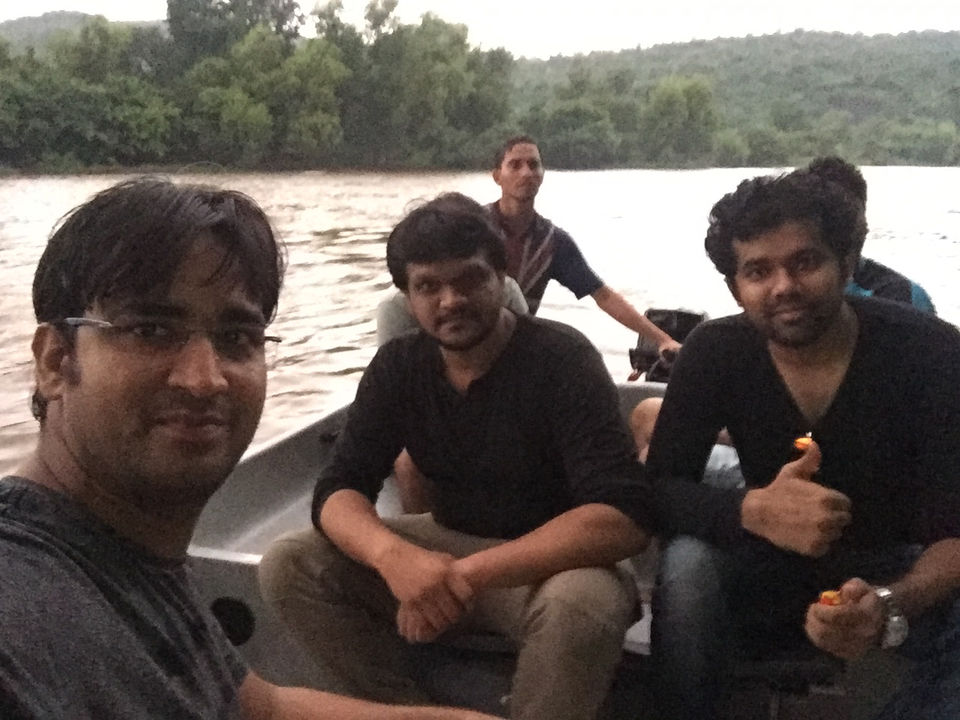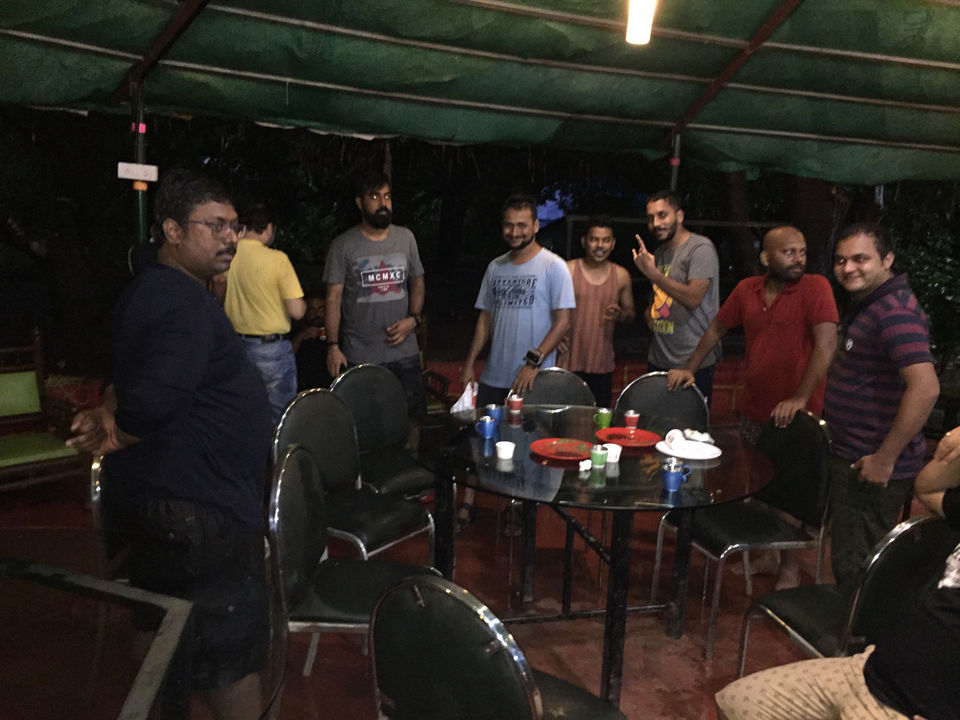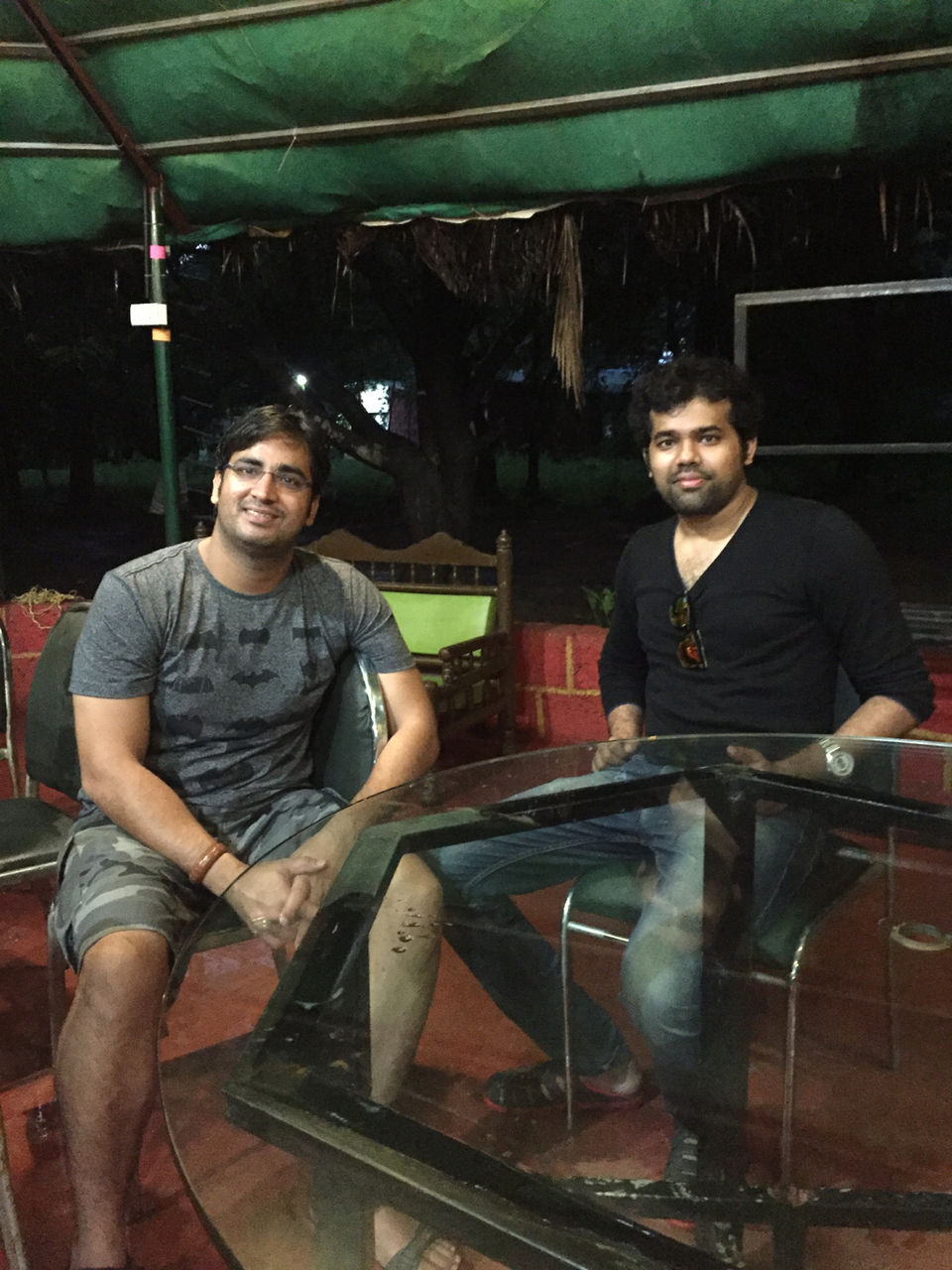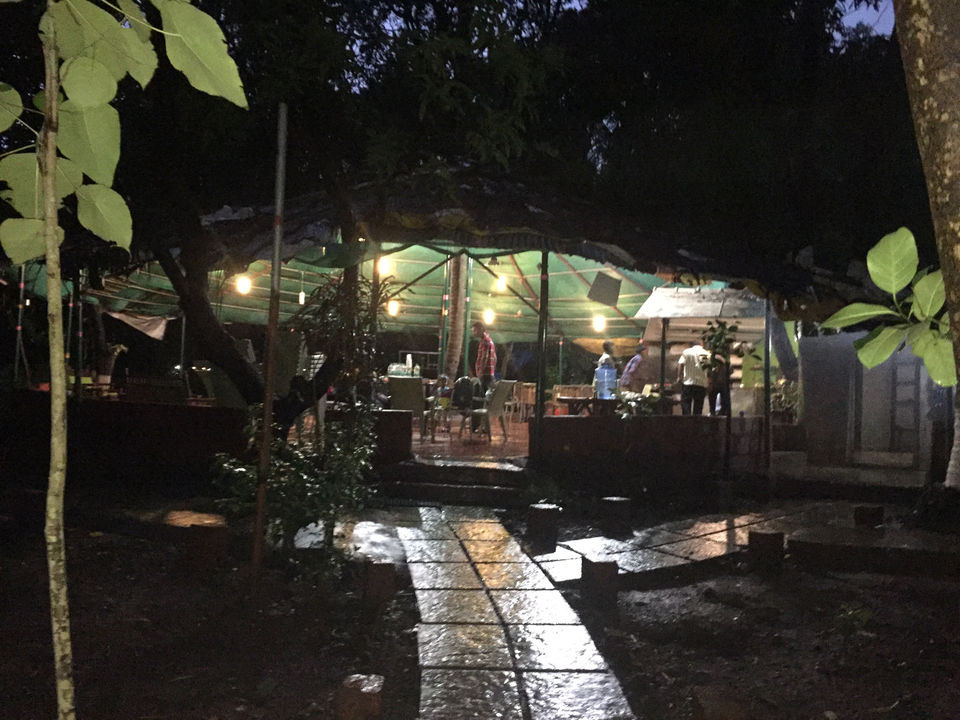 Next morning we were served breakfast of Poha, Upma, Bhurji-Pao and Tea. After which our one group had a long discussion on a very important topic called politics in India. As we had some coupons left from the previous day so some of us went for rides again. We were given 12:00 pm slot for Rafting whose starting point was around 25 km from the hotel. We hired two tempos and reached there in an hour just to learn that we had to wait for one more hour as boats were not available at that time. Soon rafting coordinators arrived with the boats and after a quick briefing we were divided into two groups. Our captain explained us some basic commands and in no time we were in water for our 15 km long rafting expedition. Though it was not a challenging raft as there were no big rapids but we enjoyed a lot together. At the end we were allowed to swim as well for couple of km. With lifesaving jackets and river flow it was just piece of cake, we all had gala time. I must say that best part of the whole trip was swimming in open waters for almost one and half hours.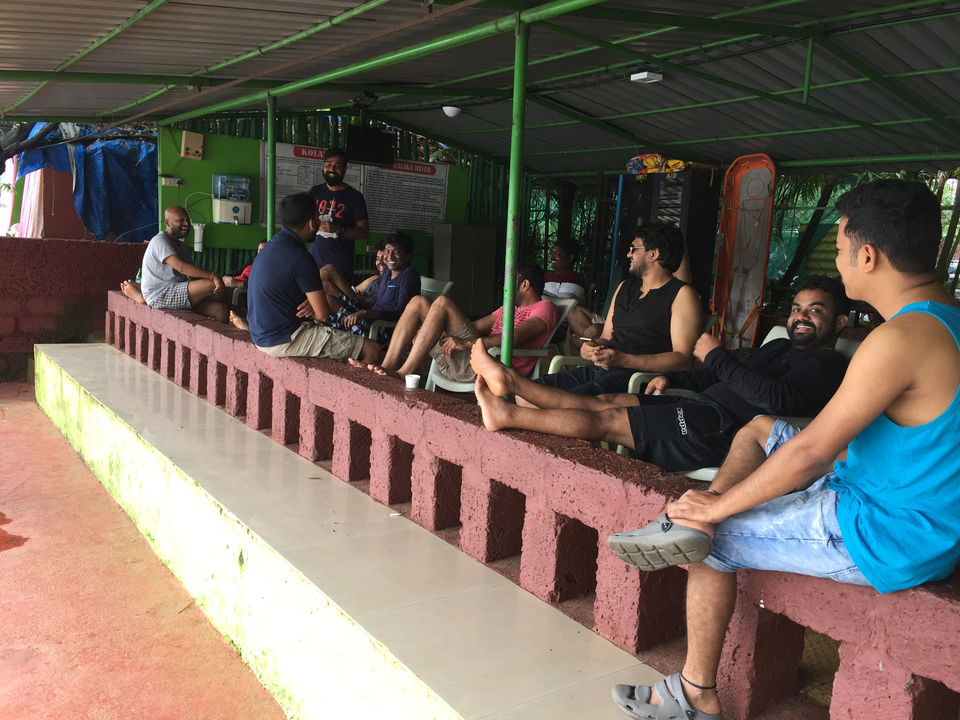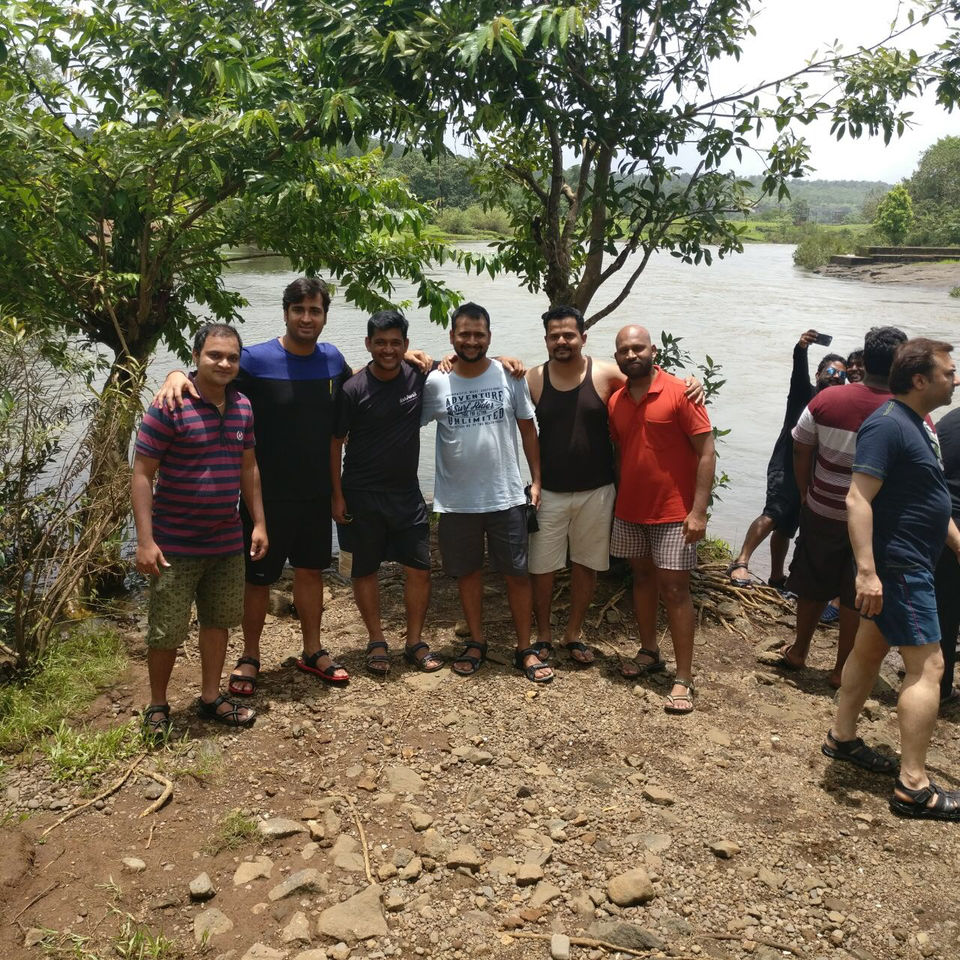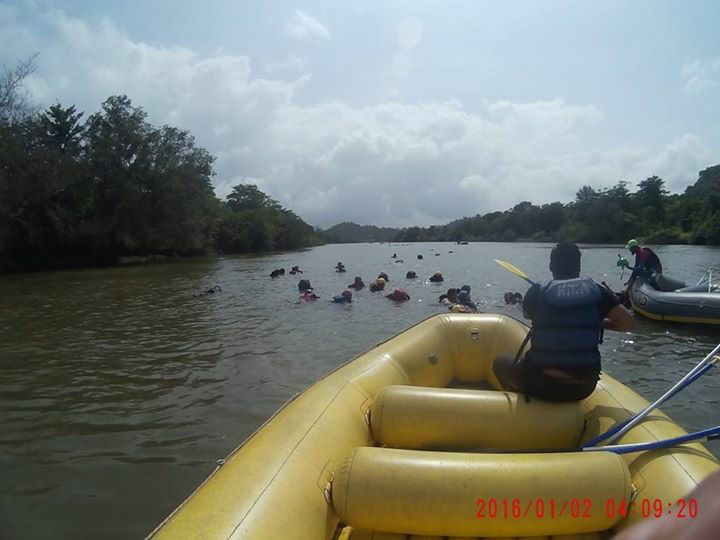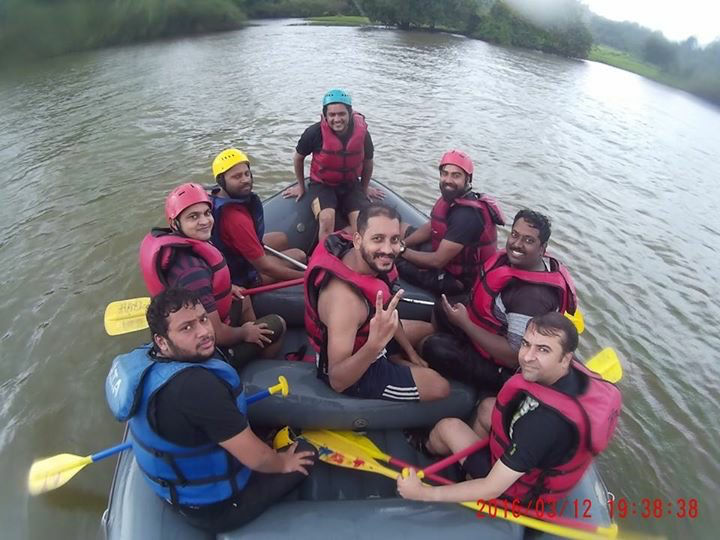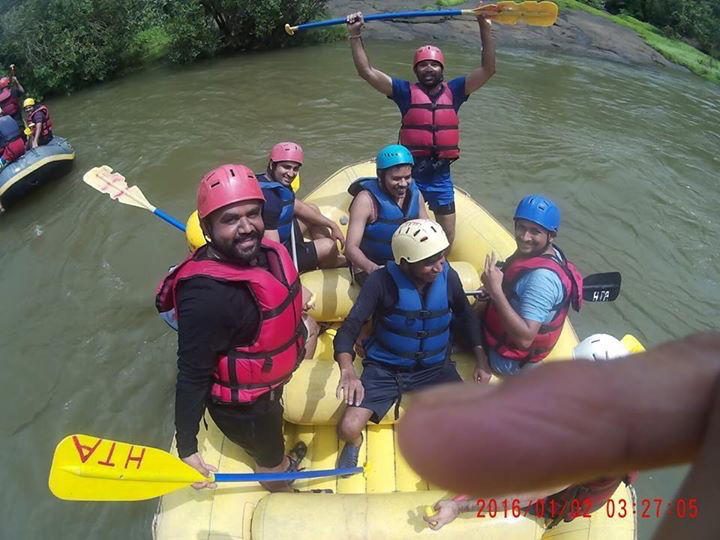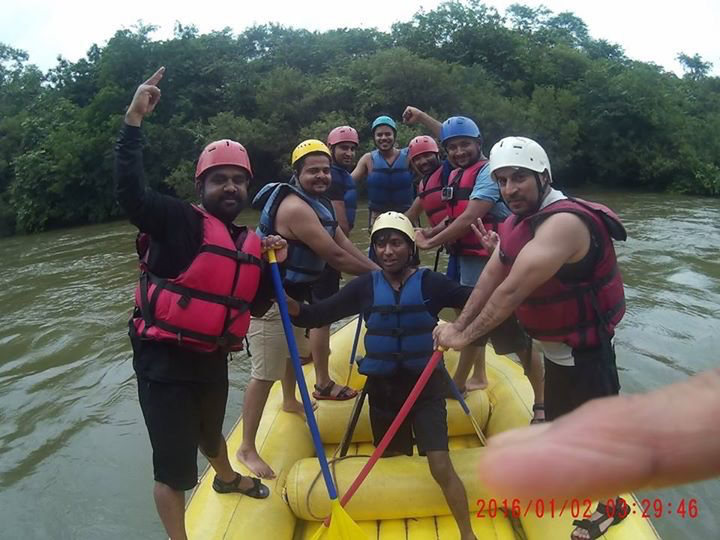 It was almost 5:00 pm when we reached our hotel and every one was damn hungry. We again went to other side and had a wonderful lunch. By 6:00 pm we all departed for our homes in respective cars.