Venture into one of the most enthralling and physically demanding adventure sports in the world. Are you stuck in a rut in your daily life? Or are you yearning for something exciting and different? Or are you craving for some new experiences and new challenges, then this is the ideal place to test yourself. Get out of your comfort zone and teleport yourself into a whole new world of white waters, step out of your home circle and get to meet people from different culture and refreshing perspective. You will be surprised at the flavors this place has to offer you, a perfect destination to envision your daydream.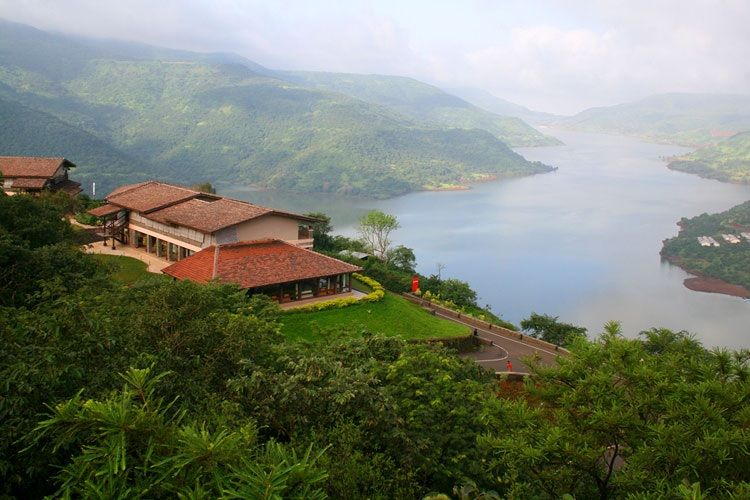 So, pack your bags and arrive at Kolad - on the banks of River Kundalika.
The Kundalika is a small river flowing from the Hills of Sahyadri to the Arabian Sea. Kolad is an important town located on the banks of Kundalika river. The river flows through thick forests and rice fields of a region and is surrounded by many retreats and farm houses with mango and watermelon farms. Kolad has a varied climate- spring is hot and sultry, while the monsoon season is accompanied by heavy rainfalls, while winters are characterized by a medium level of humidity and cool weather. The river flows through thick forests and rice fields of a region of what was earlier the princely state of Bhor. It is the only river in Maharashtra which is open for the sport throughout the year for all the adventure enthusiasts.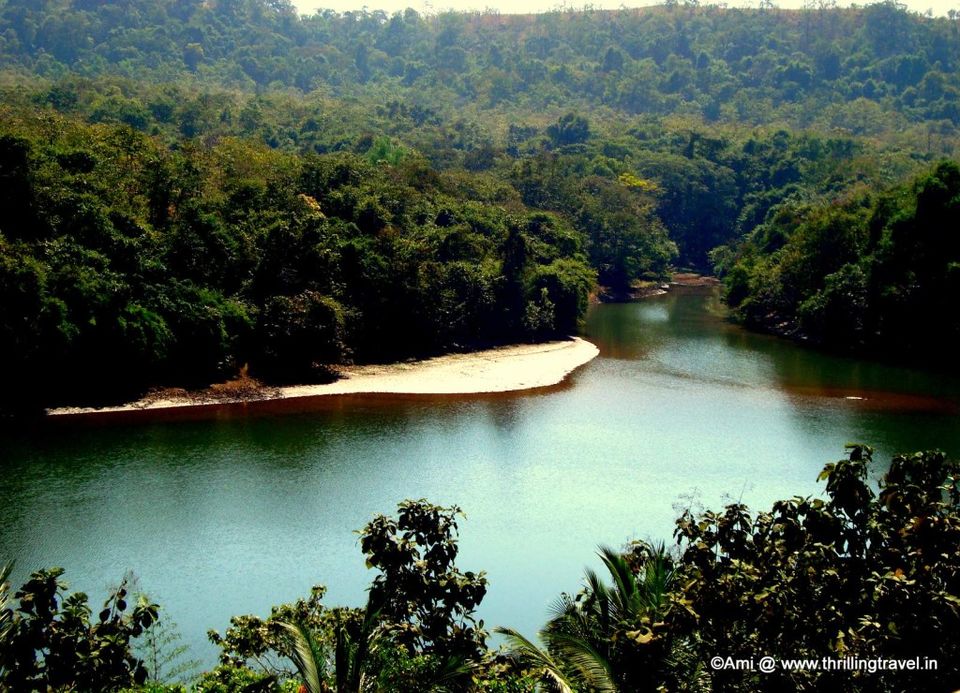 Get your adrenaline pumped up at the Kolad River Rafting.
River rafting in India is undoubtedly one of the most popular sport. If you want to experience some adventure and high adrenaline rush then head straight to Kundalika River in Kolad, which is best known for white water river rafting is easily accessible, have scenic locale and varied levels of rapids to choose from. Huge amount of water is released from the hydroelectric projects and dams everyday which creates good opportunity for riding and tumbling down the white waters of Kundalika. If you wish to meet the adventurer in you then you should experience the unrestrained water passing through grave fleet across boulder.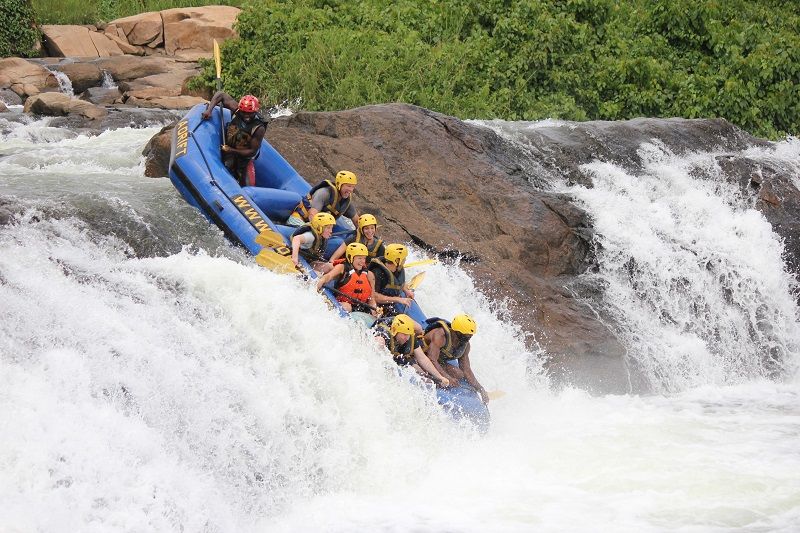 Kolad is the home to the fastest river in West India which makes it the perfect destination for the non- swimmers, first timers, serious adventure enthusiasts and thrill seeking rafters. Nestled in the virgin forests of resplendent western ghats, Kundalika white water rafting site is an idyllic place to start your rafting trip. You can experience the River Rafting in Kolad in any of the 365 days (Only rafting facility in India to be operational all round the year).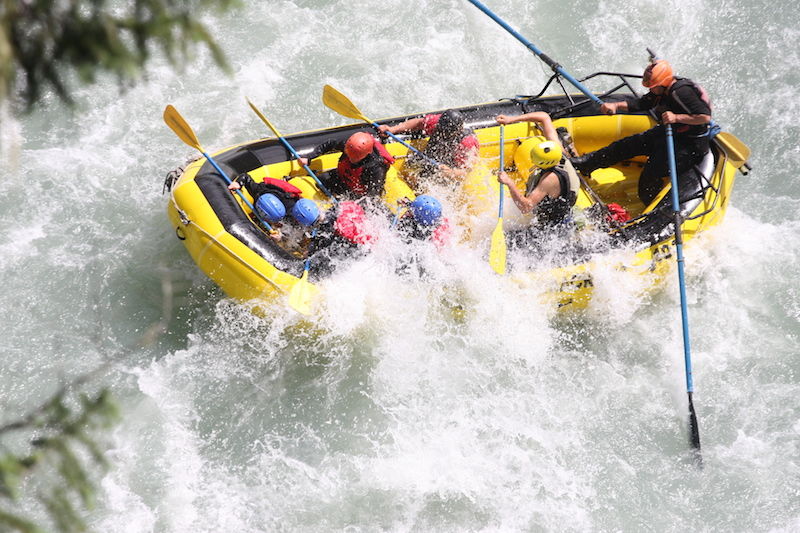 Level of difficulty: Challenging ( Level 1 - 4 )
Distance Covered: Approximately 14 km.
Other activities:
Apart from river rafting, one can also involve in rock climbing, Jungle camping river rappelling, parasailing, kayaking, Zip-Line, Burma Bridge, Tarzan Swing, Jungle cooking, Team games, Campfire, Trek, Swimming in Kundalika river, Tag hunt, Treasure hunt etc..
Zip Line and Tarzan swing at Kolad !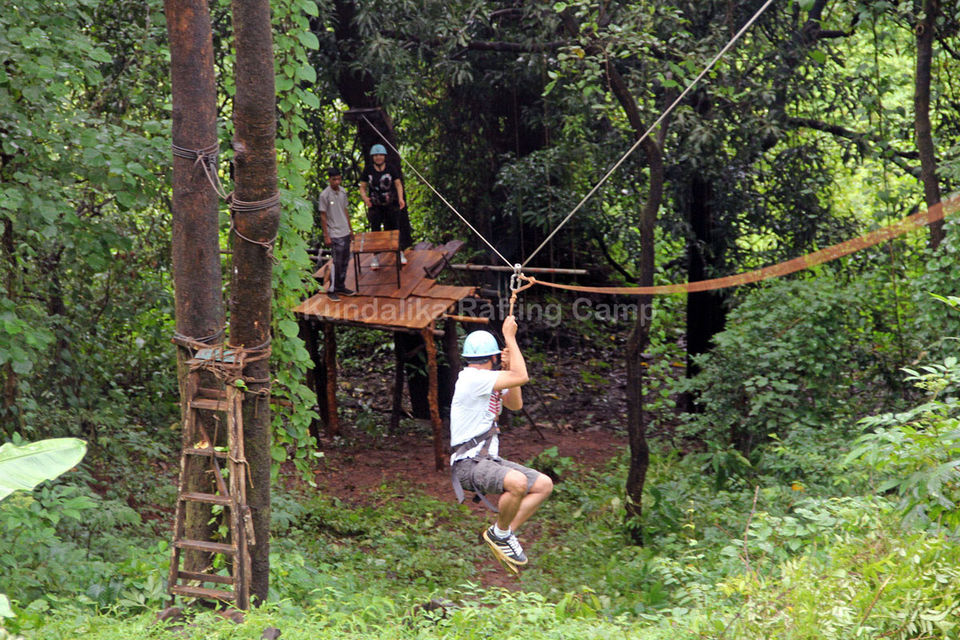 Jungle camping at kolad !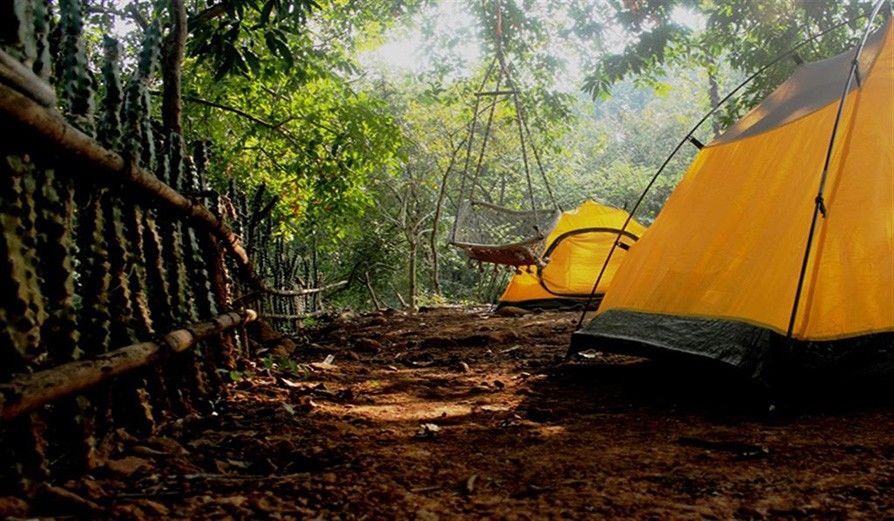 Water rappelling near Kundalika river !
Kayaking in Kundalika river !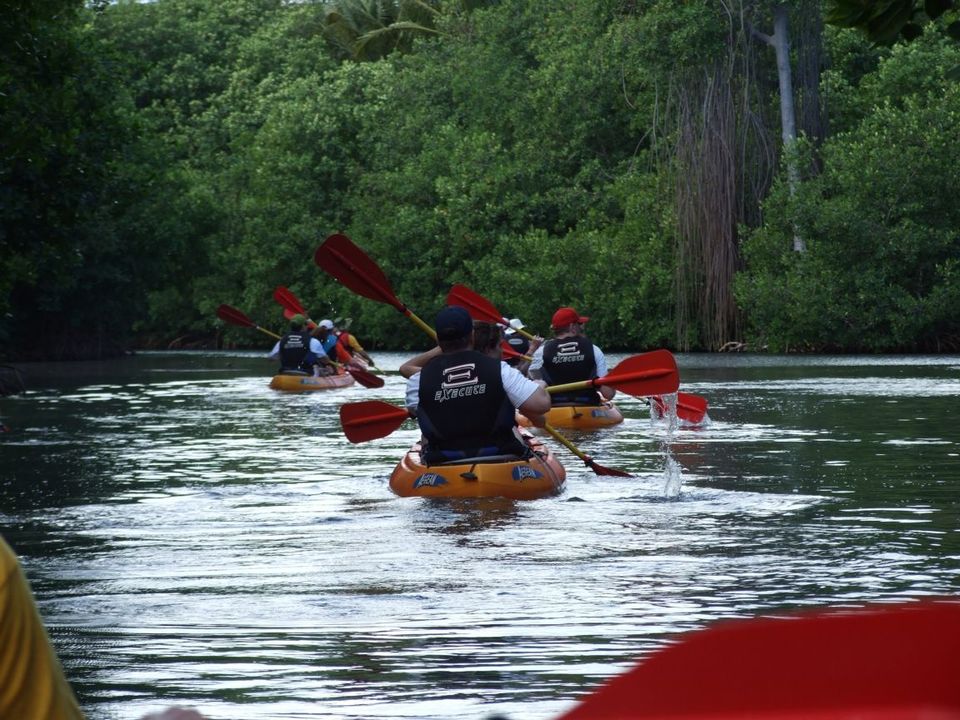 Things to remember:
Rafting is an adventurous activity full of thrill and fun, however, it involves some level of risk. Hence, it is essential that proper safety measures are taken.
1. Always abide by the rules and regulations mentioned.
2. It is safe for non-swimmers to go for white water rafting but keep the guide informed about it.
3. Rafting, especially paddle rafts requires physical power hence, one has to be reasonably healthy to do that.
4. Avoid wearing cotton.
5. If you are a person who easily gets affected from the cold, you must choose summer season to enjoy whitewater rafting, lest you can suffer from hypothermia as White Water is considered to be cold.
6. Eat light before going to the rafting.
7. Keep yourself well hydrated.
8. People suffering from obesity need to first talk to the organizers about the rafting as most of the organizers considers anyone above 120 kgs as unfit for river rafting.
9. Also your Blood Pressure should be normal. Anyone suffering from Hypertension or Low Blood Pressure or any other Heart alignment are advised to keep away or first consult your doctor before going for such extreme adventure sports.
10. Children and Pregnant ladies are advised to stay away.
11. If you are a non-swimmer it is better to learn the basics for having the knowledge will only boosts your confidence to experience varied grades of rapids.
12. Though experience in river rafting is not asked for in Grades I to III, however a decent experience of white-water rafting is necessary for Grades IV and VI as these grades are supposed to be high on the difficulty levels, hence non-swimmer are advised to enquire about the grades thoroughly.
Although there are a few enthusiast who does river rafting all by themselves but it is only because they are well learned and trained on river rafting and possess a decent experience in river rafting, so it is advised that if you do not hold any experience in rive rafting always choose an organizer under whom you can perform this sport as the guides who accompany you are well-trained for any necessary rescue missions, to handle any kind of mishap.
Rafting Checklist:
Bathing Suit or Shorts
Quick dry shorts/bathing suit
Synthetic shirt for warmth and sun protection
Sturdy footwear – sandals with straps (no flip-flops), sneakers, wetsuit boots
Hat with brim to protect face from sun
Sunglasses with retainer strap/Swimming Goggles (Optional)
T-shirt or Sandos
Sunblock and Sun Burn Lotion
Antiseptic Cream
Old Sneakers / Neoprene Booties / River Sandals
Waterproof Camera or Waterproof Bag for Camera and other devices
Energy Bars / Energy Drinks
Zip Lock Waterproof Baggies (to keep small things dry)
Towel and Extra Undergarments
Plastic Bags (for wet things such as shorts, bath suit, sneakers, undergarments etc)
Best time to do:
The ideal time for rafting on Kundalika is from June to January, the monsoon season as the water levels are high.
Accessibility:
Kolad is easily accessible from the major cities of the country via train, Railway Station(s): Kolad (KOL). If one wants to travel via bus then the closest bus stand is Murud and If one wants to fly here then the nearest airport is Lohegaon Airport which is 71 km away Kolad & Chhatrapati Shivaji Airport (BOM), Mumbai which is 81 kms from Kolad.
Organizers:
1. Nature Trail Resorts
Phone number: 91+8080807341

E-mail: kundalikanaturetrails@gmail.com
http://www.naturetrails.in/kundalika-rafting-camp/

Kundalika Rafting Camp is a luxury tented camp on the banks of Kundalika River and is situated at the end of the rafting run. They have around 20 Tents with proper toilet facilities.
Accommodation Types: Luxury tents, Super Deluxe tents, River view luxury cabins, BYOT.

Package: 3000/- per day ( aprrx ) includes Stay + Food + One time Rafting.
Other facilities offered: Adventure activities like Rappelling, valley Crossing, kayaking, campfire and barbecue etc is also available there.
2. DM Farms
Phone number: 91-9324444120, 91-9324444121
E-mail: dmfarmskolad@gmail.com
Enjoy the serene atmosphere away from the city hustle with DM Farms. Stay in cottages or choose the tents for an adventurous experience accompanied with river rafting and meals in a combined package so there is no hassle at all in planning your trip.
Accommodation Types: Cottages & Tents.
Packages:

Get Kayaking, Zipline and River Crossing for Rs. 500/-
Rafting + shower + lunch for Rs.800 for Weekdays & Rs.1300 for Weekends & Holidays.
Stay + All Meals + Rafting for Rs. 1700 for Weekdays and Rs. 2200 for Weekends & Holidays.
Stay + Breakfast + Rafting + Lunch or Dinner for Rs. 1550 for Weekdays & Rs. 2000 for Weekends & Holidays.
Stay + Breakfast + Rafting for Rs. 1400 for Weekdays & Rs. 1800 for Weekends & Holidays.
Other facilities offered: Amenities like swimming pool, playground with sports equipment, punching bag, bonfire, WiFi and clean surroundings will add up as icing on top.
3. Wilder West Adventures:
Phone number: 91-91460 50293, 91-98699 97576
E-mail: booking@wilderwestadventures.com
http://wilderwestadventures.com/
Wilder West Adventures is operated by Mahesh Sanap. The pioneer of the first and only professional white water rafting operation in South India. Wilder West Adventures is well known for its various water sports activities across Kundalika river.
Accommodation Types: Dome, Safari Cottage, Small Cottage, Suite, Twin Sharing Cottage, Lake Side Cottage, Machan.
Packages:
Day Picnic + One time Rafting ( NO meals ) for Rs. 1650/-
Day Picnic + One time Rafting + Lunch + Kayaking + River Crossing + Zip Line for Rs. 2350/-
Day Picnic + One time Rafting + Lunch + Kayaking + River Crossing + Zip Line + 1 Bumper Ride + 1 Banana Ride for Rs.2650/-
One day & night stay + Evening snacks + Breakfast + Lunch + Dinner + One time rafting + Kayaking + River Crossing + Zip Line for Rs.3350 - Rs.3750.
Other facilities offered: Enjoy various adventure activities such as White Water Rafting, Scuba Diving, Waterfall Rappelling, Kayaking, River Crossing, Jet Ski, Bumper Ride, Mountain Biking, Paint Ball, Zip-Line, and much more.

Other attractions around:
One can also visit other attractions in the vicinity like Tamhini Ghat & Falls, Ghosala Fort, Kuda Caves, Tala Fort, Gaimukh, Devi Kedar Janani Hill, Kolad Dam, Bhira Dam (Tata Powerhouse Dam), Dholwal - Pui Dam, Sutarwadi Lake, Kanal Avenue.
The Tamhini Falls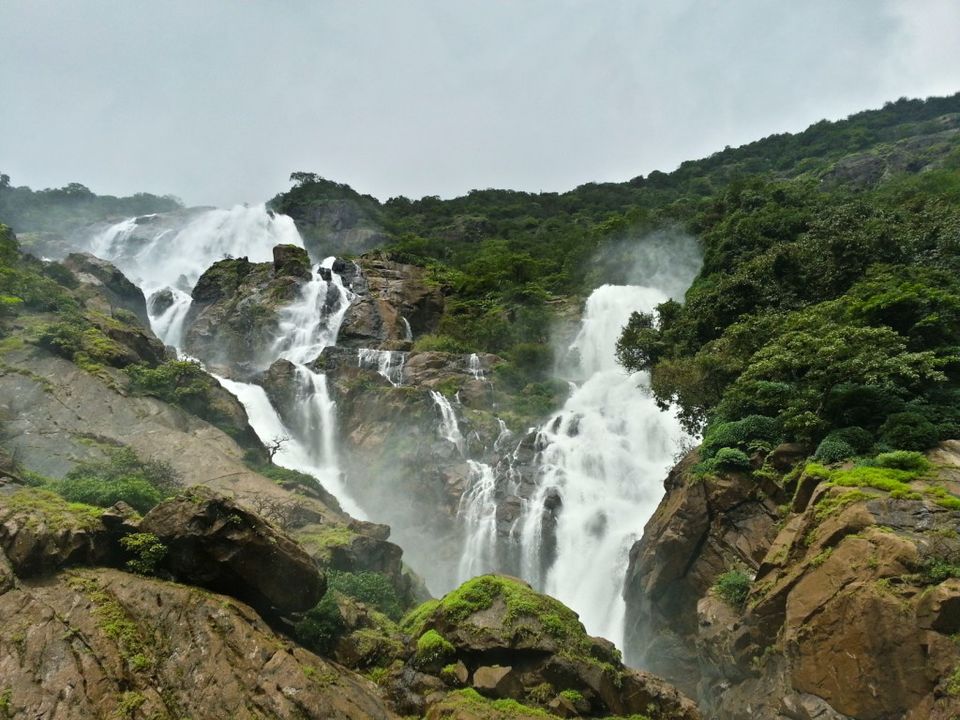 The Tamhini Ghats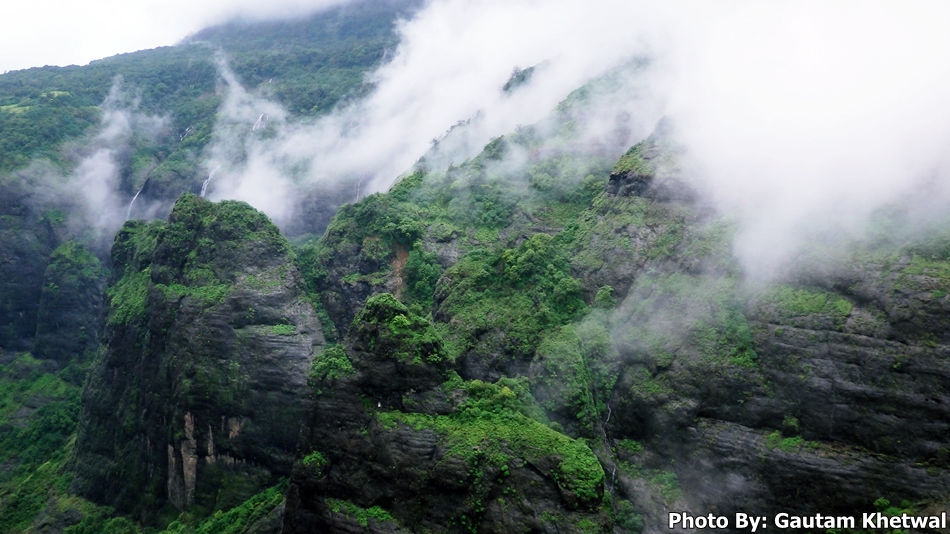 The Kuda caves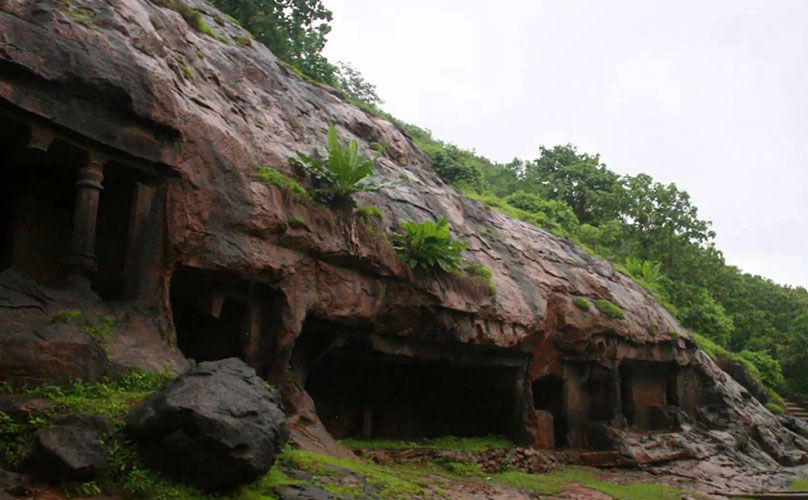 Love the thrill of adventure? Then write about your favourite adventure activity on Tripoto and inspire our community of travelers to try it.
Looking for some more serious Adventure ?? Then read https://www.tripoto.com/trip/forests-in-india-to-escape-for-healing-yourself-5720f3d764608