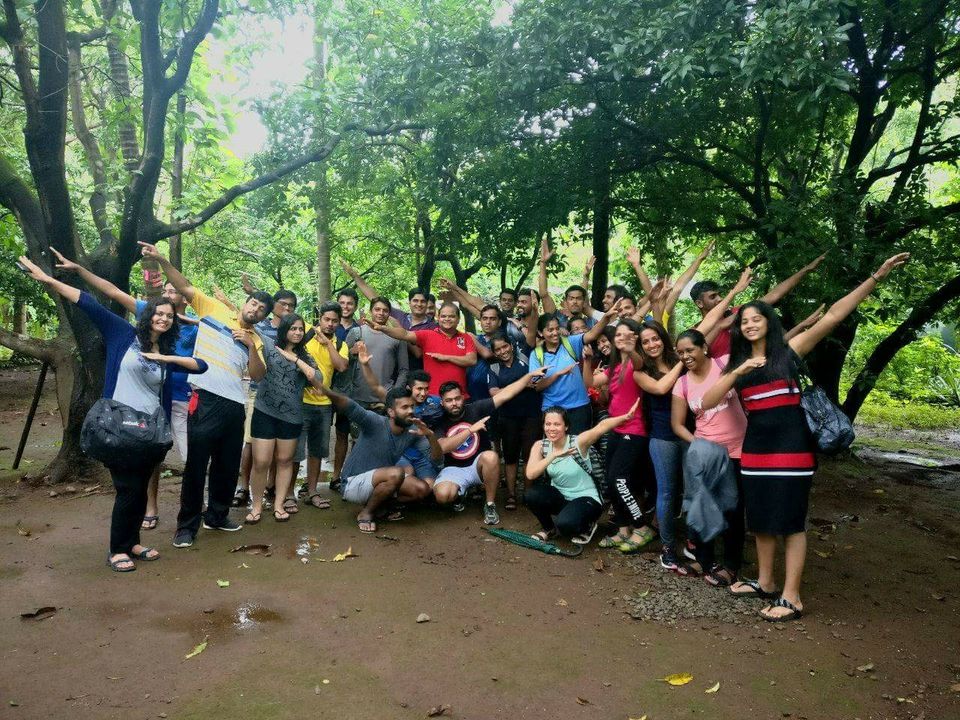 Cheap travel 2500
Hello every one my name is Sanish. I was planning for river rafting so i thought of going to the google and pull out some good information about Rafting. so i started searching content about River rafting near Mumbai .I found one place called Kolad and it is very famous for river Rafting So as i was not much aware of this place so i started reading reviews and how to enroll for it. I got some contact numbers of the vendors which execute rafting and adventurous sports. i gave them call about booking so they denied me as they said we already have bookings for this season so i was surprised to hear that, form that i got an idea that 'Boss' this place is really famous for rafting.
So my mood got Fuc---ED off and i stopped thinking about it
After Some days--------
I got a call from one of my friend and he said are you interested for river rafting and i told him yes. So he told me some of his friends are going for rafting with an event company called 'WanderingSoulsIndia' Will you be able to join us.
So what was the reply from my side?
-------YESMAN-------YESMAN------- HAHHHAHAHA
So the DAY came it was early morning around 6 am We all were supposed to meet at Dadar(E)(Mumbai).
Before i will begin with the story let me mention the Itinerary below
Cost – 2500/- Per Person
Difficulty – Easy
Endurance – Medium
Total Distance – 12.5 kms
Duration – 2hrs – 2.5hrs
Rapids – 8 major, 6 minor
International Grading = III + Grading
Do you need to know swimming?
No, you don't need to know swimming for this activity. Life jackets and helmets are provided to all participants
Itinerary :
• 06:00 hrs – Pick up from Dadar
• 06:15 hrs – Pick up from Chembur
• 06:45 hrs – Pick up from Vashi Highway
• 07:20 hrs – Pick up from Kalamboli McDonalds, have breakfast on the way to the start point
• 09:00 hrs – Reach the start point, rafting begins after a briefing and introduction session
• 09:30 hrs – Rafting session begins
• 12:30 hrs – Rafting ends, drive back to the start point in our vehicle
• 13:00 hrs – Change into dry clothes and have a delicious lunch.
Inclusions:
• Dadar to Dadar Private Non – AC Bus
• Rafting Charges – One Time
• Breakfast
• Unlimited Buffet - Lunch
• Expertise and Guide charges
• Wash Rooms & Changing rooms facilities
Exclusions:
• Anything other than the above-mentioned things
Things to Carry:
• Identity Proof
• Water – 2 litres
• Floaters
• Swimming Goggles (If wearing contact lenses)
• Extra pair of clothes
• Electoral powder / Glucon D
• Personal Sanitary Kit
• Personal care stuff, medicines which you require usually
Disclaimer:
• Washroom facility available at the village,
• Smoking and drinking alcohol is strictly prohibited.
• Please avoid wearing Gold and other jewellery.
• A planned activity or programs may be cancelled or revised depending on the weather or any other unavoidable circumstances.
We started our actual journey after Kalamboli as everyone was done with their pickups and so we got breakfast in the bus itself and breakfast was packed so well it had (wada,muffin,juice,poha) and poha was baked so well.
After having breakfast we started jelling up with new people and it feels very good to meet new people i interacted with some of them in bus itself
We reached around 10 am it is suggested to reach as early as possible because at that time we have a good water flow. People started changing their clothes and there was a changing room which is nearby start point. After changing we gathered at one place where we have to write the names and phone numbers actually it is a consent form please read it carefully. Once we have filled that form they started giving us Life jackets and helmets and certain instructions were provided at the initial. Also we told our bus driver to reach to the end point. Everyone was excited but for me it was a night mare because I have a very bad phobia of water. They want those people to be on corners which have good arms to drive the raft. We are not supposed to take anything along with us like camera phone or valuables as there are major rapids. Also you can talk to the riders they have there go pro along with them and they charge 2500 per boat and specially make sure ask your rider to clean the go pro on each and every rapid as the water will get filled on to the go pro and he will not know and will start clicking photos and when you will came back home and you will see miracle that every photo is blur it happened with our boat hahahha. Seriously it feels very bad lol
So initially I was in middle of the raft as I already told everyone that I feel very scared of flowing water. once we started I felt like I am enjoying and suddenly my scared nature changed in to the happy one and i told one of the my raft member which was at the corner "bro can we swap and he was like yes man sure" and i started paddling and we enjoyed a lot and after some time they told us to jump into the water as water flow was less and firstly i was thinking whether i should go or not then i realize lets go man everything is fine we floated for 1 or 2 kms and it was an ossum experience for me.
After completing this rafting we were supposed to pick up those rafts on our shoulders and drop them to the end point it is like 200 meters from rafting zone
So we said thankyou to every rider who was there for us and we clicked a group pic there.
once we dropped those rafts we were supposed to walk around 800 meter to catch our bus where the parking was for big bus and for small cars you can take them till end point. we started around 2 pm from end point towards restaurant where our lunch was schedule so it was in kolad city and we went there and had buffet lunch with good varieties of food in both veg and non veg. The food was ossum and after having food we started our journey toward Mumbai by promising everyone to meet again