https://youtu.be/--3ZRvnB5KU
Kolli Hills/Kolli Malai also sparingly known as death hills is a part of eastern ghats located in Namakkal district of central Tamil Nadu state, India. The mountain chains elevates to a maximum height of 1300 mts covering 280 sq. kms approximately.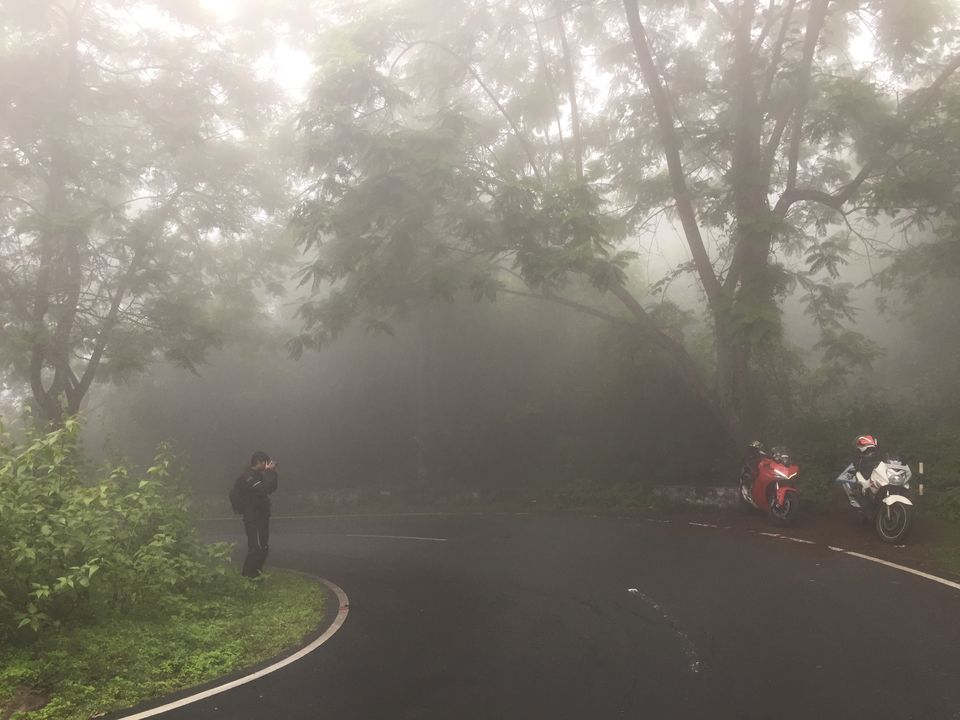 The main thrilling attraction for bikers/motorists are the 70 hair pin bent ghat ride to reach the top. Its a small hill station so climate is moderately warm to cold. The other attractions of Kolli hills are:
1. Agaya Gangai or Akash Ganga Water Falls: It takes 1100 steps to reach the beautiful water falls. Its a cascade water falls formed by river Aiyaru which takes a leap to fall from a height of 300 feet. Taking bath in this water fall is DANGEROUS.
2. Arapaleeswarar Temple: Arapaleeswarar temple, which is believed to have a secret path to the Shiva temple in Rasipuram. This Shiva temple is said to have been built by Valvil Ori in the 1st or 2nd century when he ruled this area. It is believed that this temple existed during the Sangam period itself. According to legend, the shiva linga in the temple was found when a farmer was ploughing his land. It is said that the farmer accidentally hit the shiva linga while ploughing, and that led blood to ooze out of the statue. The small wound is said to be visible on the shiva linga even today.
3. Maasila Falls: This waterfall is much smaller than "Aagaya Gangai waterfalls" but it is easily accessible, much safer for bathing and ideal place for family outings. Post parking a 300mts flat walk is required which is not at all tiring like Agaya Gangai.
4. Namma Aruvi Waterfalls: What localities said earlier the flow of water use to be good but now since a Water storage is built over the falls as shown in the video all fun are over.
P.S: One common thing that I observed is all places were badly littered up. So requesting all places do not thrash the beautiful nature.
Route: https://goo.gl/maps/82JYtGiYbz22
Travel pics available on Instagram: https://www.instagram.com/wanderlustonwheel/

https://www.facebook.com/wanderlustonwheel/