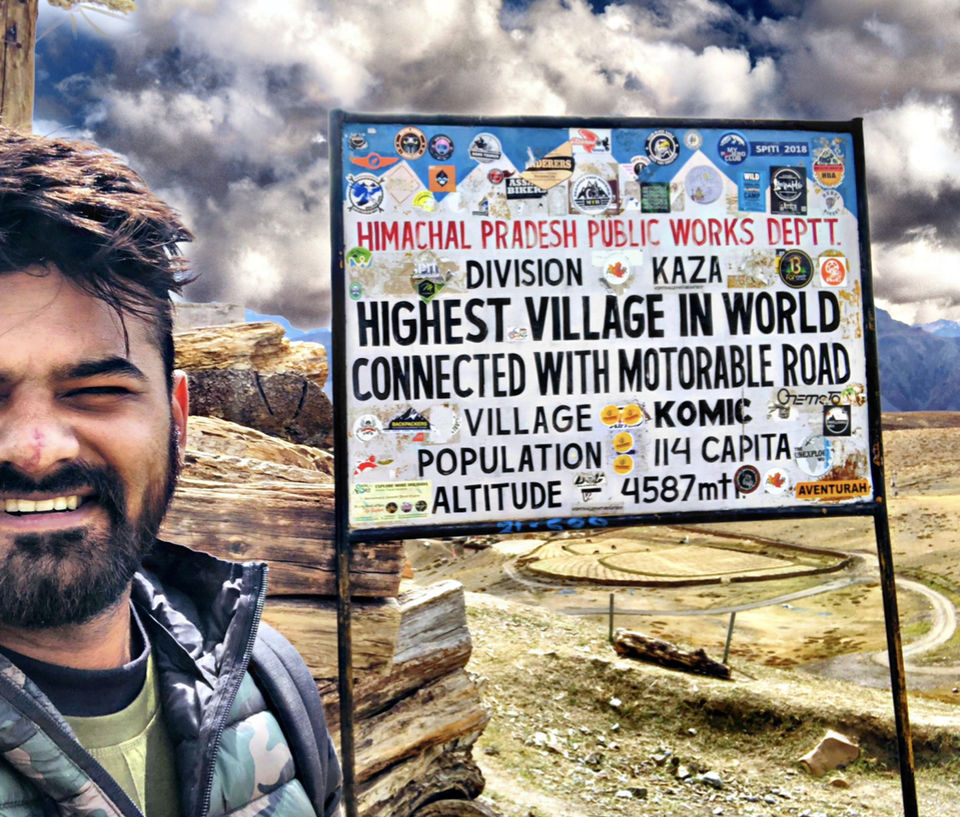 Komic - "Highest village in world connected with motorable road". Komic which literally means "eye of a snow cock" ( Ko – snowcock , mic – eye), is a remote village in Spiti valley. It is situated at an height of 4587 metres or 15027 feet above sea level. Like most of the villages in Spiti valley, most of the residents of Komic practice Budhism.
Now where is Komick Village ? And is the highest village of the world reachable ?
Komcik Village is in Lahaul and Spiti district of Northen indian state of Himachal Pradesh . There are two ways to reach to Komick ; either by Shimla or by Manali . Distance from Delhi to Komcik is around 772kms. The village is connected well by roads and buses , bikes and cars commute there.
Places of Interest in Komick-
Komic Lundup Chemmo or the Tangyud Monastery is one of only two monasteries in Spiti valley, belonging to the Sakya sect. Tangyud monastery is one of the highest monasteries in India. It is also one of the oldest monasteries in the valley.
You can have nice meal at the world highest restaurant over there . Talk to the monks , spend your time watching the dense clouds hovering over the snowclad mountains .
I will share a minute video at the highest billage of the world. Hope you guys plan your trip there soon.