India is a land of arts & crafts where almost every region has something distinct to offer. Sometimes, this really makes me feel proud that I am born in a country which has so much diversity to show in its traditional form of art, not limiting it to just one. Yet we never really valued it.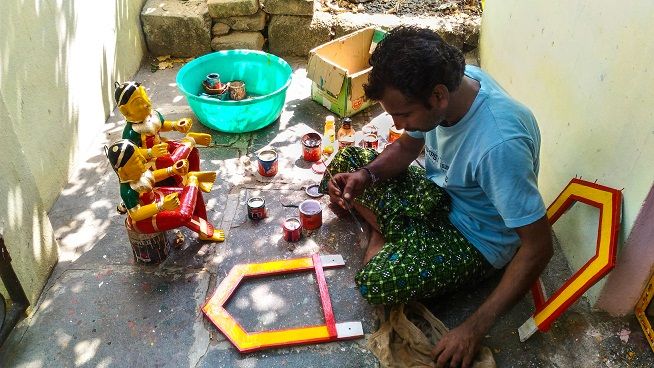 My visit to this small village in Andhra Pradesh further led me to question this. Andhra Pradesh is culturally rich which is defined by its exceptional artistic domains. The invincible layers in handicrafts, dance forms, cuisines, heritage and literature are all visions of some absolute fine art forms that are embedded within the state. Yet, the state has failed to attract the tourists despite its abundance of inheritance.
Let me take you to one such ignorant village in the state which has been an artisan's hamlet for over 100 years. Kondapalli, where each home is an expert of making the wooden toys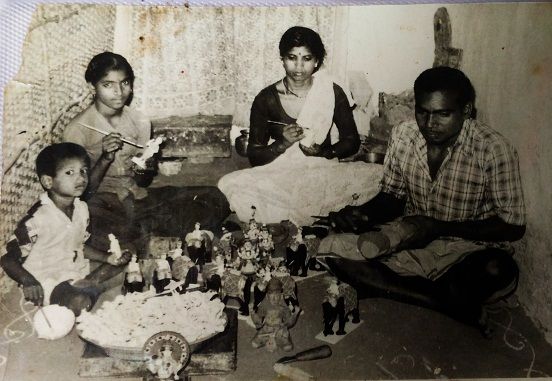 Kondapalli is a census town in Krishna district of Andhra Pradesh, the name of which translates to the wooden toy. As I walked through the small roads of this tiny village, I saw toys displayed in many shapes at its each corner including deities, which has been made in this village for the last 100 years.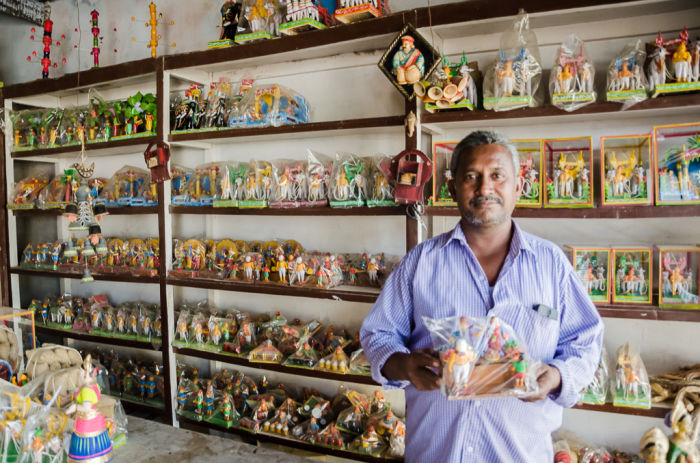 But more than the wooden toys, the village has gained popularity for the manufacture of dancing dolls, also known as Thanjavur dolls- a form of art which has been adopted from the state of Tamil Nadu
The Art of Making Toys
The artisans who work on crafting these wooden toys are called the Arya Kshatriyas, which apparently has got a mention in the Brahmanda Purana.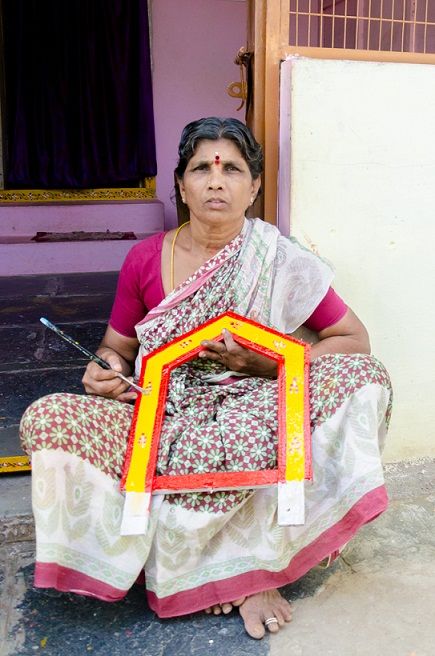 It is said that they migrated from Rajasthan during the 16th century to Kondapalli and claims their origin to Muktharishi, a sage endowed with skills in arts and crafts by Lord Shiva
The Kondapalli toys are crafted from a local manufactured wood known as Tella Poniki, which can be found in the nearby Kondapalli Hills. Tella Poniki is mostly preferred for making these toys because its light weighted and can be carved easily. The process is quite comprehensive and exhaustive, which requires observing the minute of the details else anything can go wrong.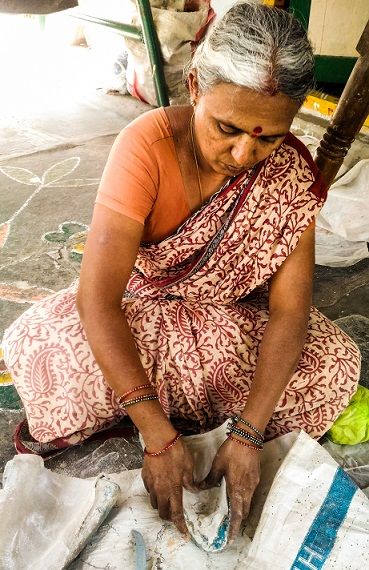 Each wooden piece is subjected to slow heating to pull out all the moisture. Each limb is carved separately and joined to the body with an adhesive paste of tamarind seeds and given a coating of lime glue. This is followed by painting it either with water or oil colours
The Dancing Dolls
The Thanjavur or dancing dolls has become an integral part of the renowned Kondapalli craft. I was told that in 2002, an artisan named Chavala Uma Maheswara Rao started the manufacturing of these dancing dolls in Kondapalli.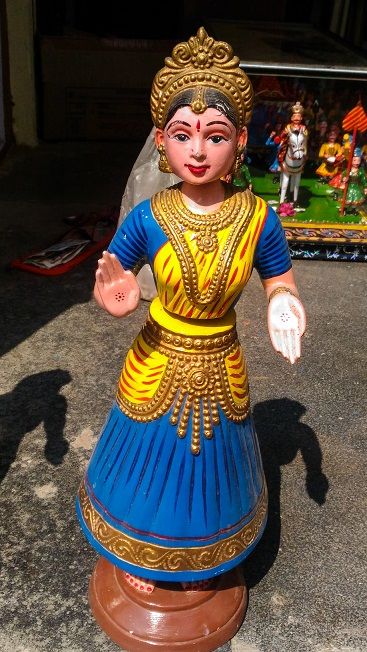 He would manufacture dolls in different styles–Hindu goddesses, Bharatnatyam, Kathakali and Manipuri dancers. With time, dancing dolls became almost synonymous with Kondapalli art and today the demand for these dancing dolls across Andhra Pradesh is so high that they are unable to meet the target sometimes.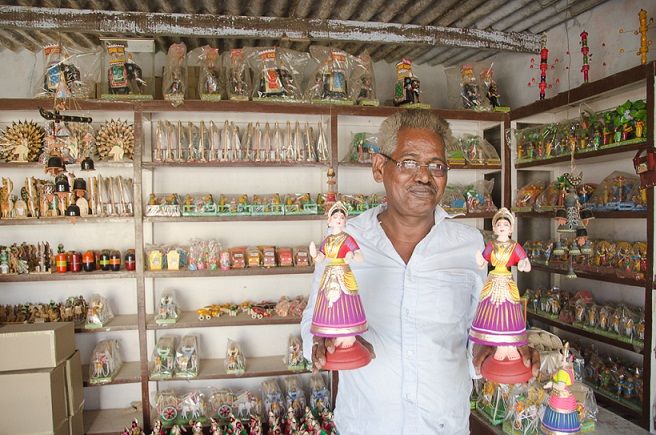 An artisan explained me the whole process "Any given structure or the doll has four parts – head, body, hands and legs with the base. The perfection of the handicraft lies in how best the artisan can fix an iron ring, connecting the head to its rest of the parts in order to allow its head to swing"
A soon to be Dying Art?
But unfortunately this art form which has got patronage from the rulers in ancient times is declining due to lack of profits and time taking procedure.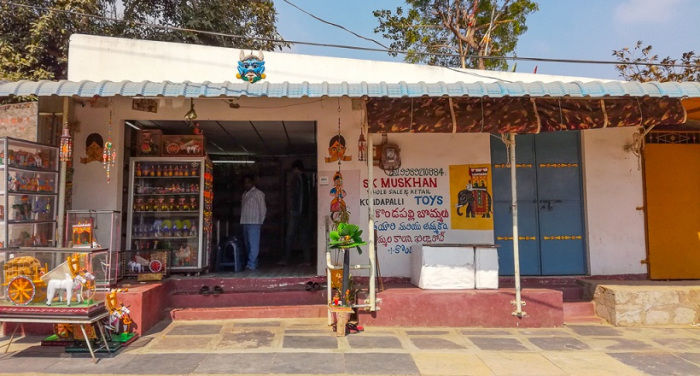 The younger generation is not encouraged enough to pursue this art further. There are barely 200 nimble-fingered artisans now which are retaining this glorious art of the toy-making. Though efforts have been made by various organisations to retain this unique craft, only time will tell if our future generation will going to see this form of art or not…

You can follow my work at:
Blog: Buoyantfeet.com