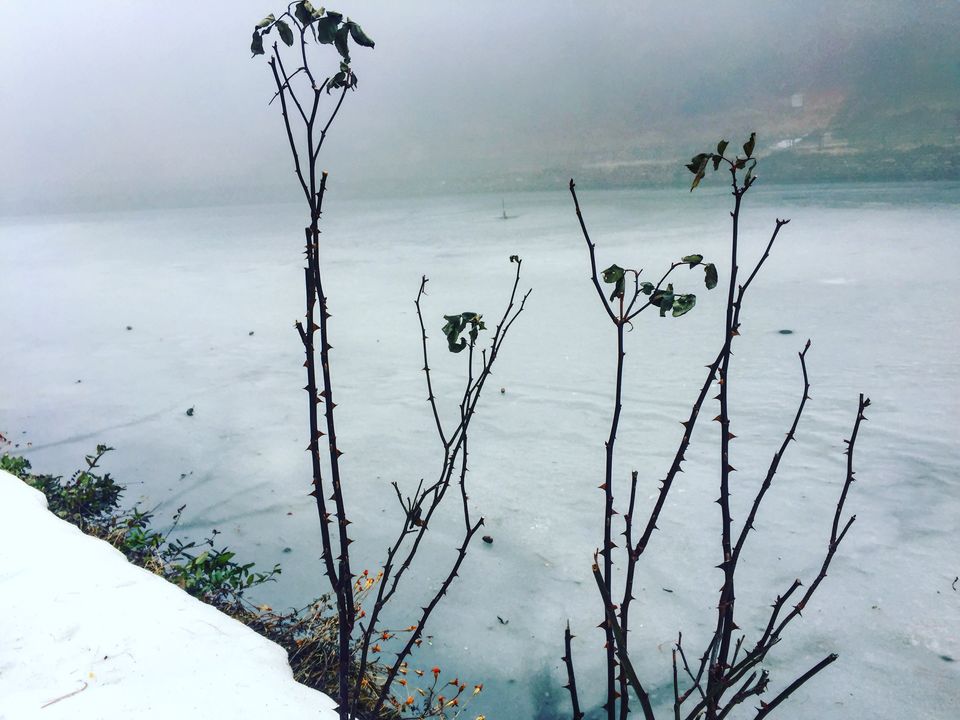 We never tire of looking at each other - only the mountain and I - Le Bai
This time it was Kotgarh with travel group 'Jugni'. The thought of travelling with a complete group of strangers was little daunting at first but then what is life without experiencing new things? With lot of excitement and little fear I landed from Bangalore to Delhi airport. I was the first to arrive at meeting point (ISBT Kashmiri Gate) and then waited for fellow Jugni's to arrive. Carelessly looking around for familiar faces whilst on phone, got a call from Rohit. He who is responsible for planning the Blue print of all Jugni trips. Slowly one by one rest of folks arrived, next hour went by on formal introductions until the most awaited person pitched in "Nitesh" (eye rolling smiley)He is the most talked about person on almost all Jugni testimonials you'll read (including mine). The ice breaker, humour quotient and the list goes on and on. Words can't describe his multifaceted personality.
Trip started as we boarded the bus, making last pit stop in the city at Amrik Sukhdev. It took little longer to reach our destination courtesy closed road due to snowfall. But On the positive side bus took longer route through scenic beauty of mountains.
Kotgarh is place where time is befriended, purity unrivalled and silence revered. It's so serene that nature and man are same entity.
The myriad shades of green makes it a painters muse.
On arrival, we were greeted with rainfall but it failed to dampen our spirits.An evening stroll exploring the local surroundings gave a warm start. With high anticipation to see snowfall, day two turned out to be the most memorable for many of us. Snowfall happened and it felt like we are on Yash Raj movie sets. We all know first experience stays the longest in our memory if not forever. God must have been in his best mood to fill day three with abundant sunshine. And it was much needed warmth as we were preparing to leave Kotgarh. Nothing could have been better rnd to this trip a live music at "Cafe Simla Times".
Now that I' am headed back I want to thank each one of you Jugnis for sharing your experience. A big thanks to Rohit and Nitesh without whom it wouldn't have been possible. The A to Z of the journey was well planned and executed.This was my first and I will come back soon.
Travelling enriches our experience , fills soul with gratitude, it gives a different perspective on how we perceive things. With Jugni it's a cheery on top. http://www.jugni.co.in/