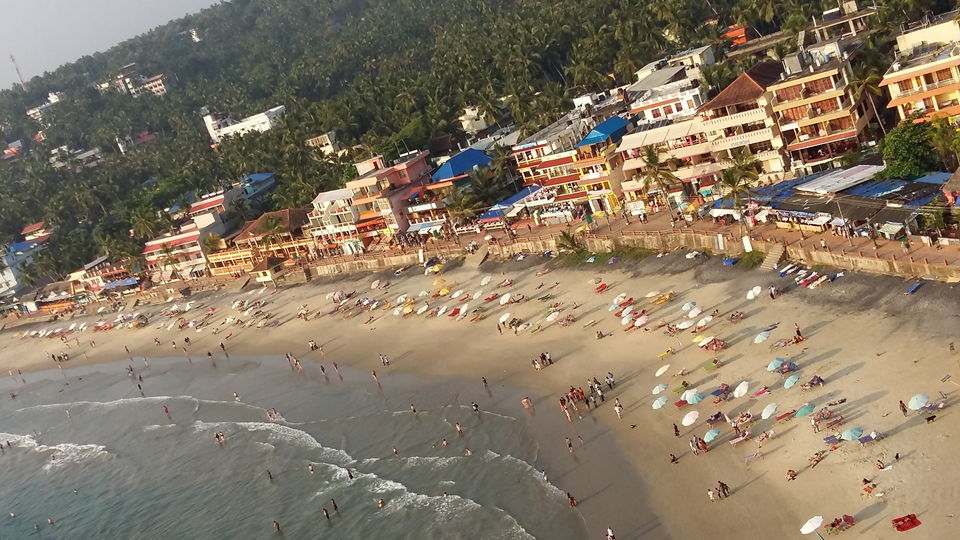 Long weekend of 26th January 2016 was well spent in 4 day gateway from Bangalore. Kovalam beaches are one of the nicest beaches I've been to, and Kanyakumari is the place to be to experience unique view from three-side open ocean!
We boarded overnight bus from Bangalore to Trivandrum and reached early morning about 8 am. From there Kovalam is just 16 km and we hailed an auto rickshaw (fare 300/-) to drop us at guest house My Stay @ Kovalam which we had booked via AirBnB. We tried booking Uber but Kovalam counts as outstation and driver wasn't ready. This guest house is no longer available on AirBnB and it was just okay, about half an kilometer from the Lighthouse beach.
Kovalam
After washing up a little, we immediately went to the Lighthouse beach, but were repelled by the heat. Even in January, the sun was hot, and us having not bathed that morning didn't help. We had lunch at Santana restaurant. Most restaurants have limited vegetarian option and prices are bit expensive considering the food quality and service offered -- costing about 300-400 per person, with basics of starter and meal, no drinks.
We immediately went back to hotel for bath and resting through the afternoon. Early evening about 4 pm we went for climb up the Lighthouse which had nominal fee and steep climb. View from the top was good though, but there wasn't much place to stand and deck was crowded.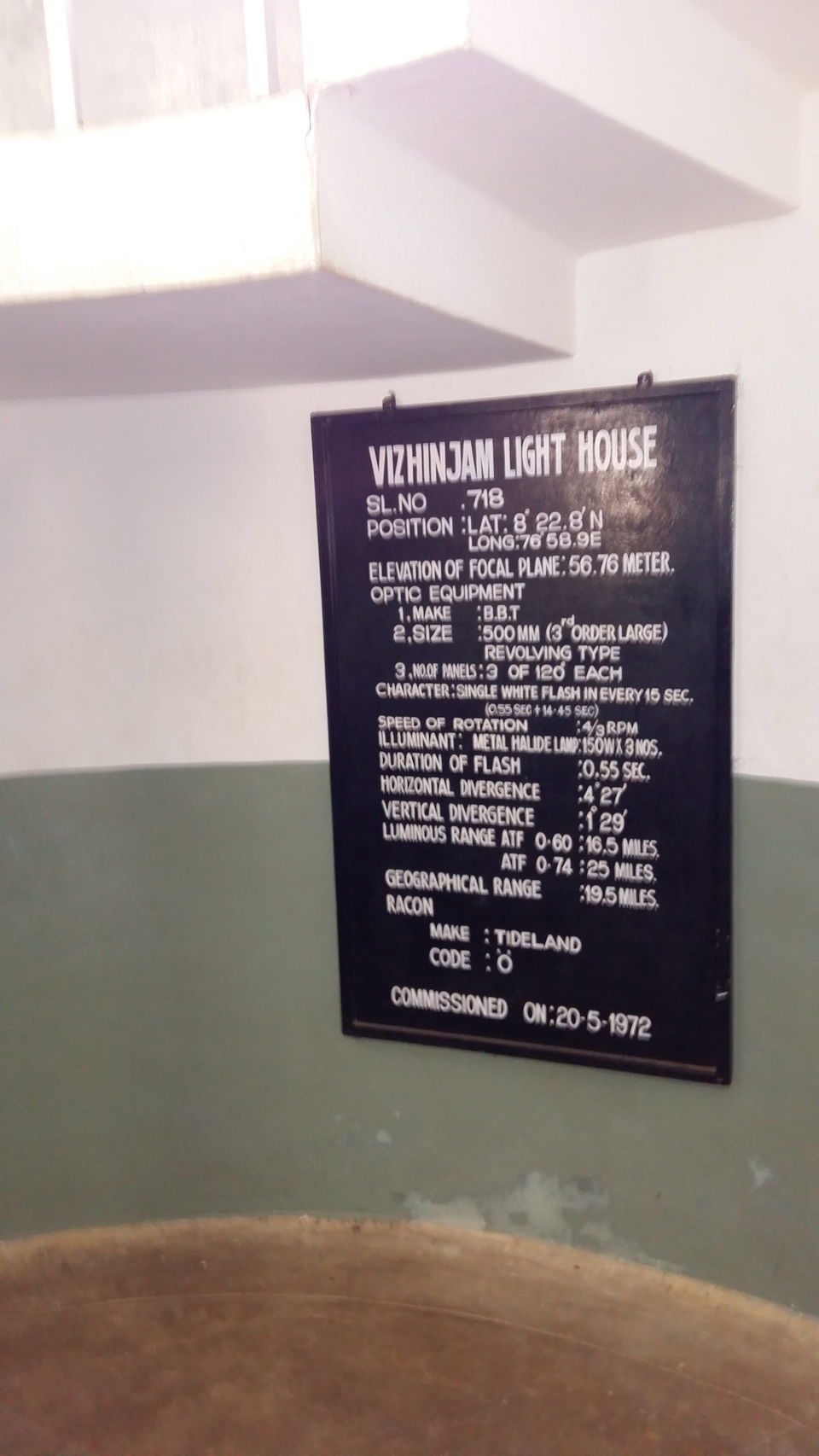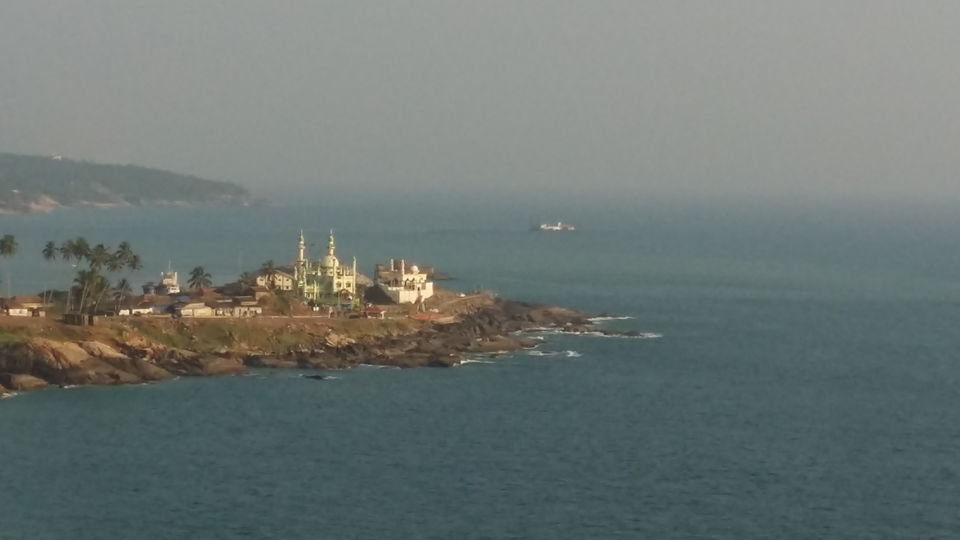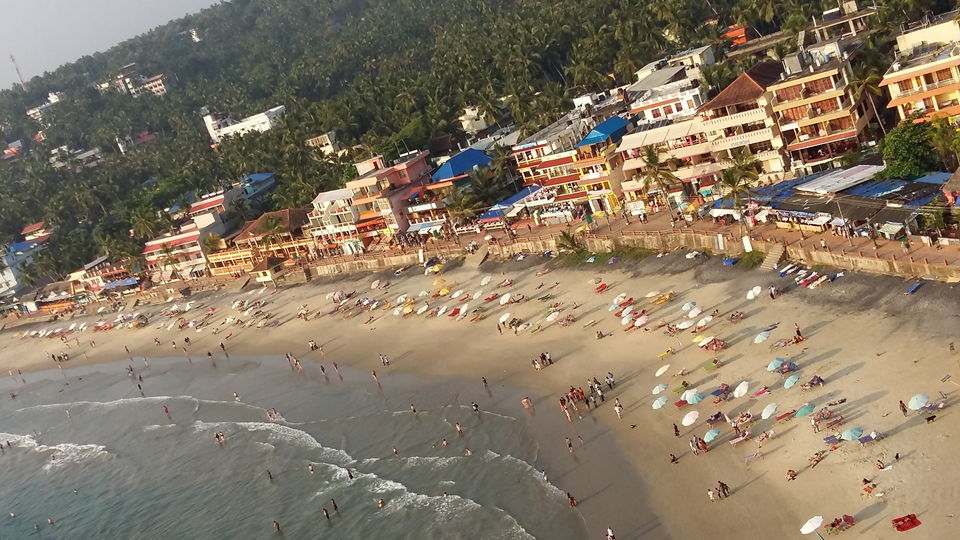 Later on, we took a motorboat ride around Hawa beach, which is walkable from Lighthouse beach, which costed about 200/- per person for 6 km ride. It's okay but can be skipped.
Rest of the evening was spent lounging around at the Lighthouse beach. One can rent recliners (with umbrella shadows) for 150/- per day (i.e. as long as you plan to be at beach) or 50/- per half-day (i.e. for afternoon or morning). That evening we booked full body Kerala massages for us from one of the shops. They had multiple options with varying duration and oil quality ranging from 1000-5000/-.
Next morning, we went early at the beach and bathed and played to our heart's content. Beach is very nice, gentle, and fun to swim in. We saw many people surfboarding there. By noon, we were exhausted and returned to hotel post lunch.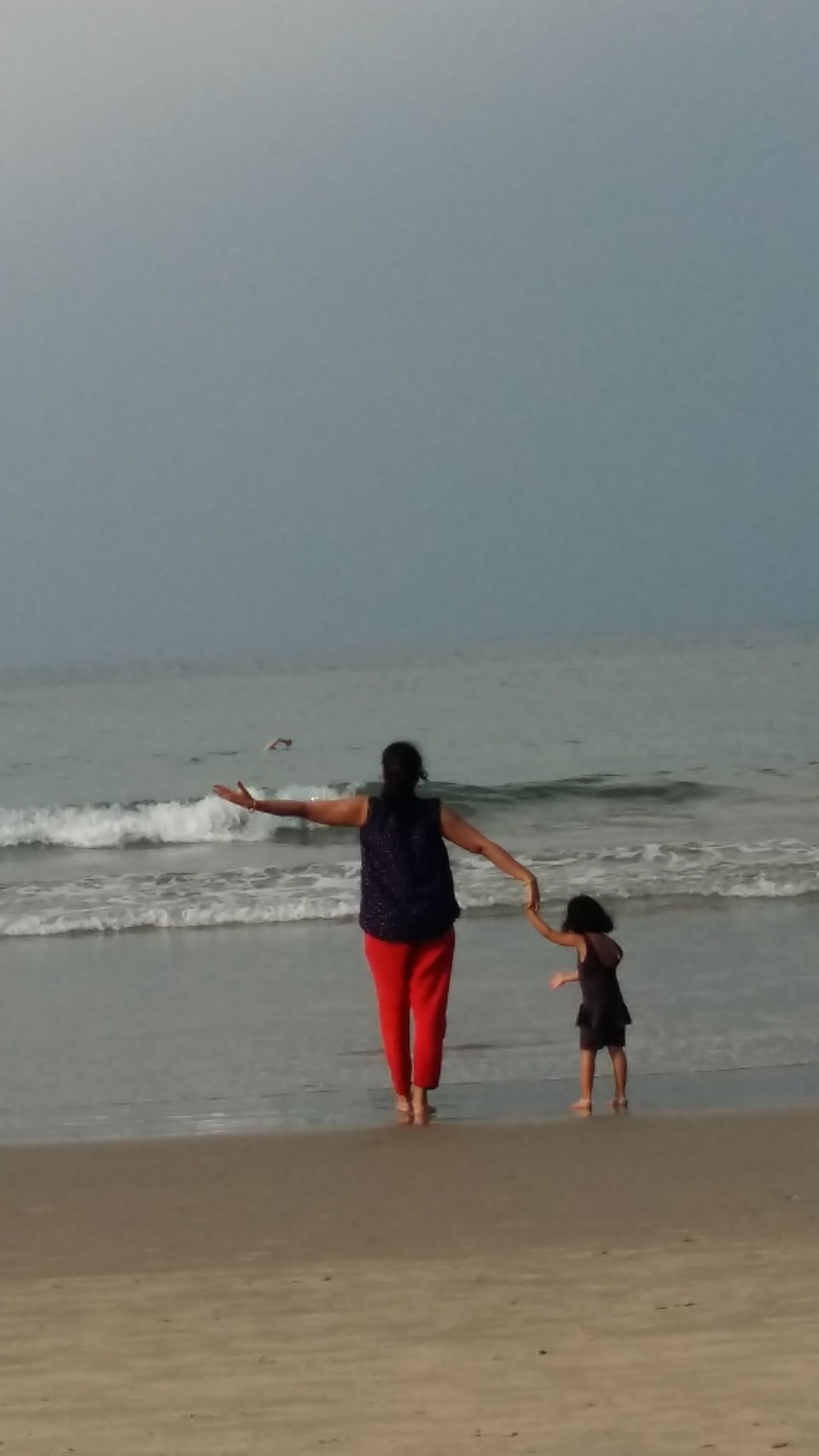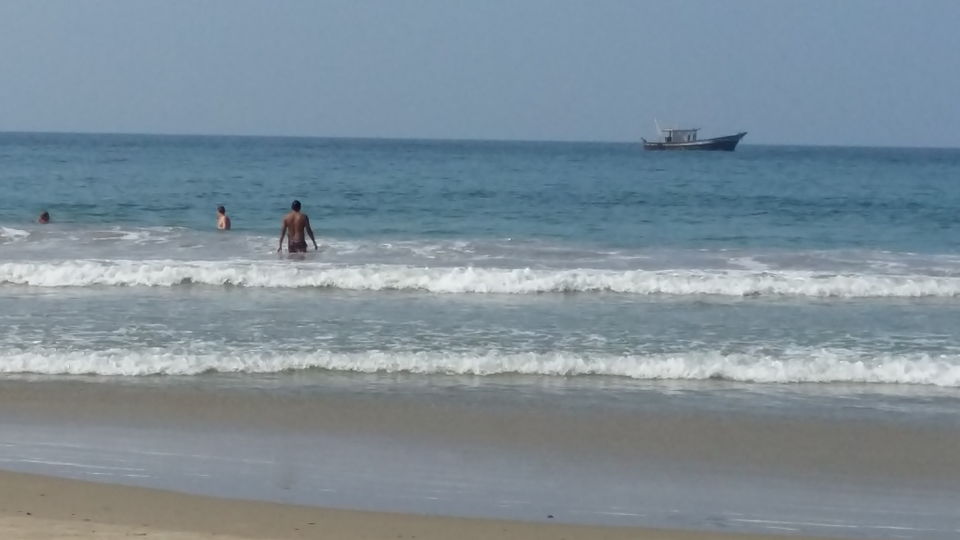 Panoramic view of the Lighthouse beach!

After brief nap, we went for our massages and spent evening again walking through the market and at beach. We observed interesting scene where about 50 fishermen were trying to pull out a large boat/catch from the ocean and even after observing for an hour we didn't quite figure what they got.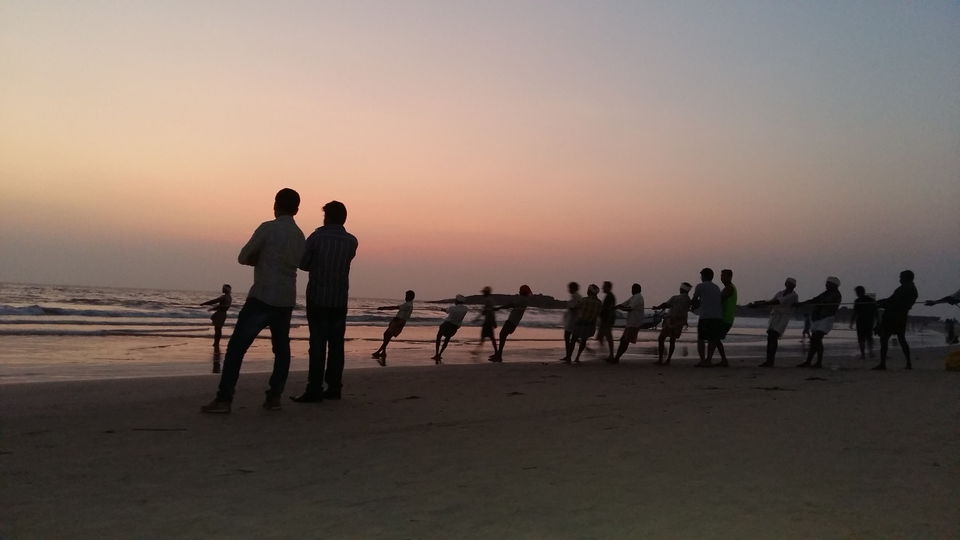 We asked our hotel to arrange for an auto rickshaw for next day early morning drop to Trivandrum bus stand. Since autos are not easily available, you need to plan in advance. Fares tend to be bit expensive due to tourist place and limited options for passengers.
Other Attractions
Other things worth doing in and around Kovalam include
* Main beach aka Leela beach aka Samudra beach - popular with locals, wooden boat ride 15 min for 300-600/-
* Vizhinjam Marine Aquarium - seemed okay from pictures
* Neyyar Dam - 35 km, need to book return taxi, can do boat ride, lion park safari, elephant ride
Kanyakumari
From Trivandrum bus stand, we took a bus to Nagercoil (80 km) and then further bus to Kanyakumari. You need to ask around but prices are very cheap and we spent just 120/- for the Trivandrum to Kanyakumari transfer for two people. Buses are basic local buses so don't expect comfortable seat or luggage space. One can also book a 3 hr direct taxi which should cost 1000/-.
After checking in at Sri Maniya hotel and washing and getting ready, we visited the famous Kanyakumari Devi (Bhagwati Amma) temple. It's a small temple and can be skipped, but doesn't take long to visit and is on the way to the beach. Kanyakumari beach isn't sand beach but rock one, and hence folks were just sitting around enjoying the beach. There is a lot of crowd there, and full fair type stalls and vendors are present. Most people looked like locals and surprisingly a large contingent of Rajasthani tourists was also there. You can easily spend 2-4 hours there enjoying the hustle-bustle and unique view from three sided open ocean. Vivekananda Memorial Rock and Thiruvalluvar Statue are very visible from the beach and picturesque.
Hotel is decent and location is excellent. Try to find place on Main Street which is walkable distance to the beach, has lots of reasonably priced shopping options and restaurants. Food is just okay though among few restaurants we tried.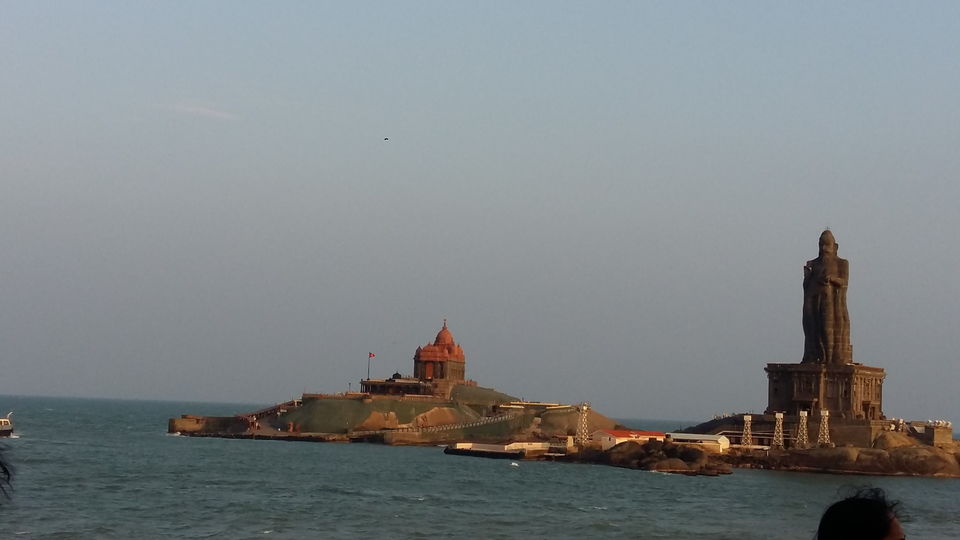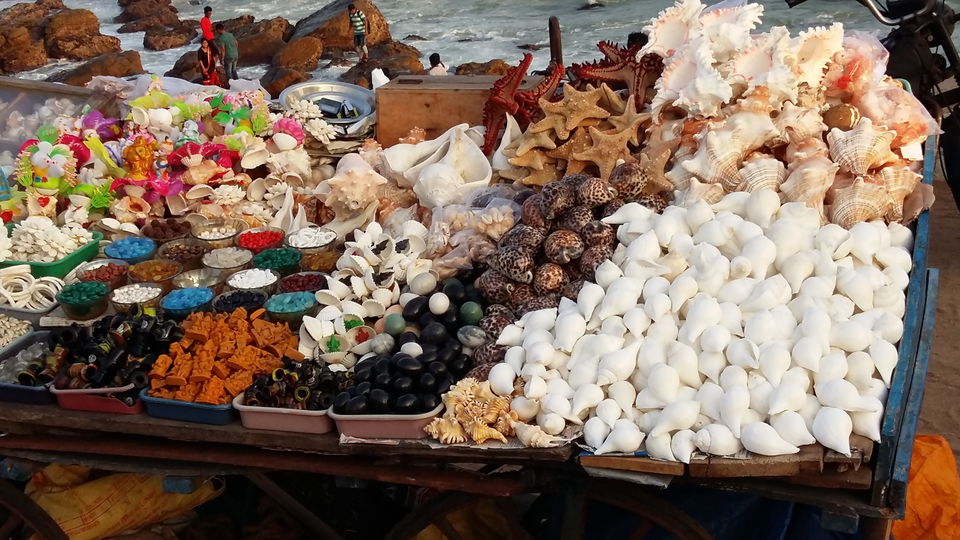 One can also see small memorial to lives lost due to 2004 tsunami.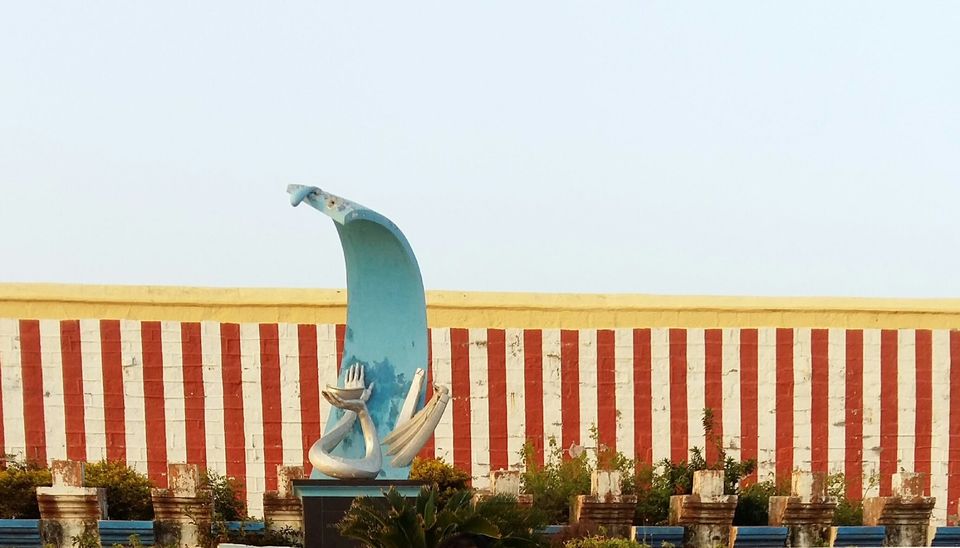 We saw sun set and moon rise simultaneously and it's sight to behold! Because of open ocean, horizon is clearly visible and hence both sun and moon appear humongous and in never before seen sizes. Yes, whole crowd is there watching sun set!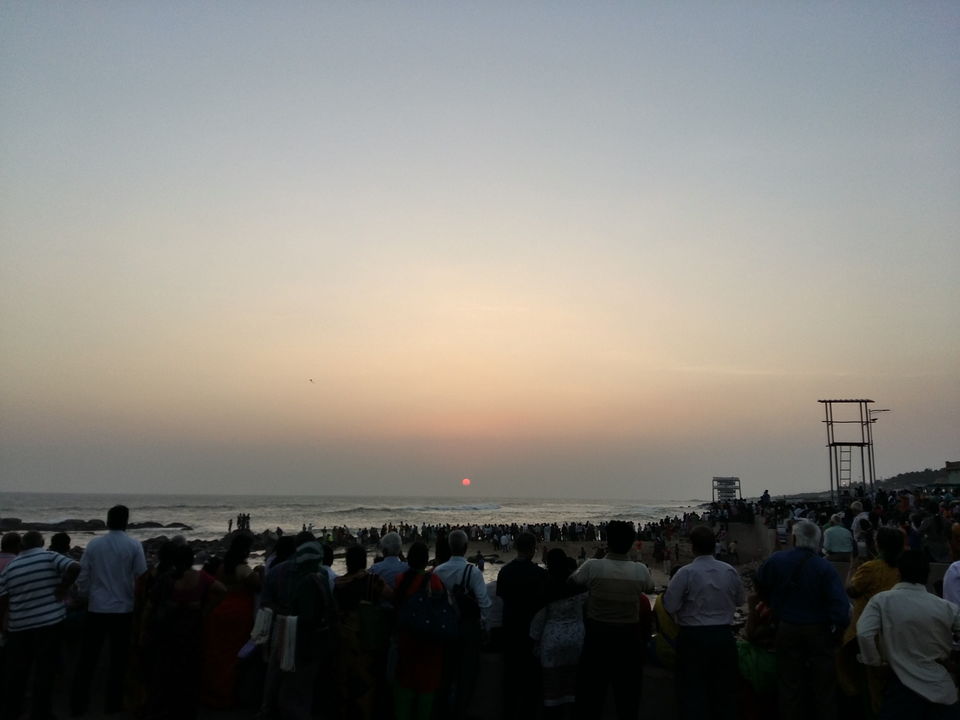 Panoramic view of the Kanyakumari beach!!

Next morning we woke up early about 5 am to watch the sun rise. And yes, you must do that because those are unique views from this place and quite popular as you can see from the crowd! There were idly breakfast vendors which helped. We spent about an hour enjoying the sun rise and the crowd.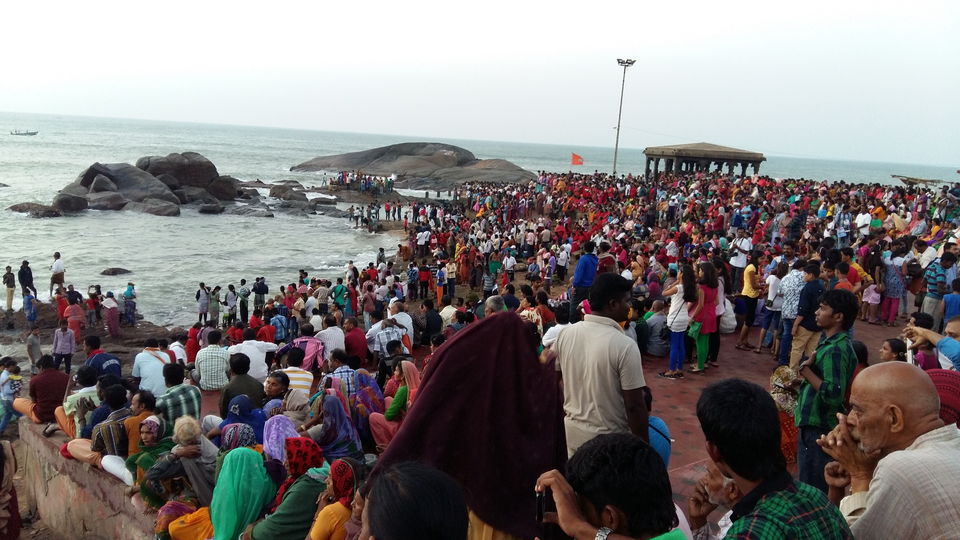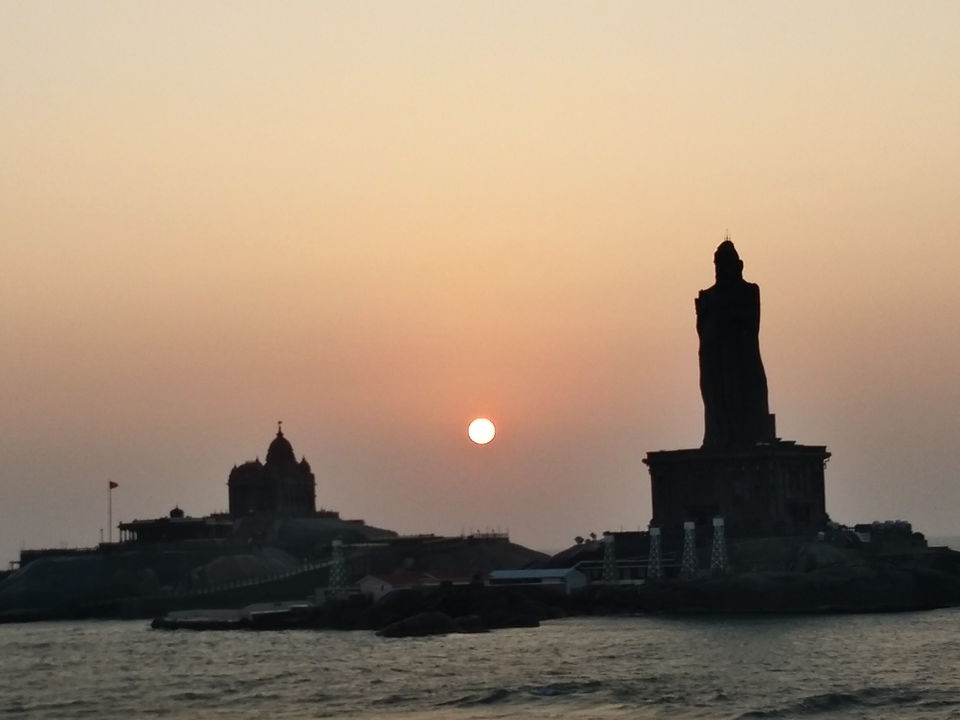 After getting ready, we asked around for dock to take ferry for Vivekananda Rock Memorial. Government department runs regular ferries though they are basic boats and can be crowded. Ride is barely 15-20 minutes. You are required to take tickets again the memorial - which was unnecessary since you couldn't have done anything else coming from that ferry and hence should have been included in the ferry ticket. It's large building housing the hall where Vivekananda spent few days meditating, has small museum, and book store. While view and wind there was amazing, our having gone there in mid-day limited our enjoyment due the heat. You can plan to skip this if you like as there is not much to do.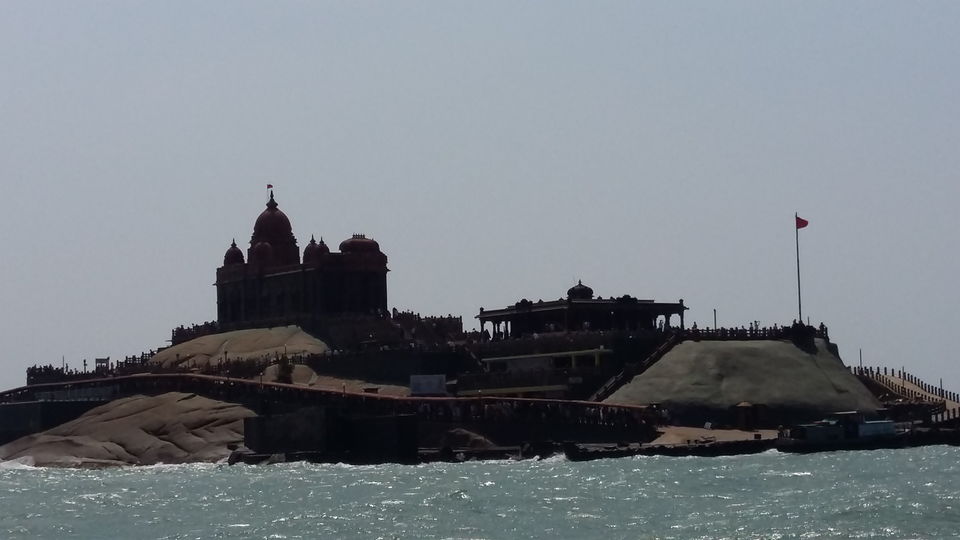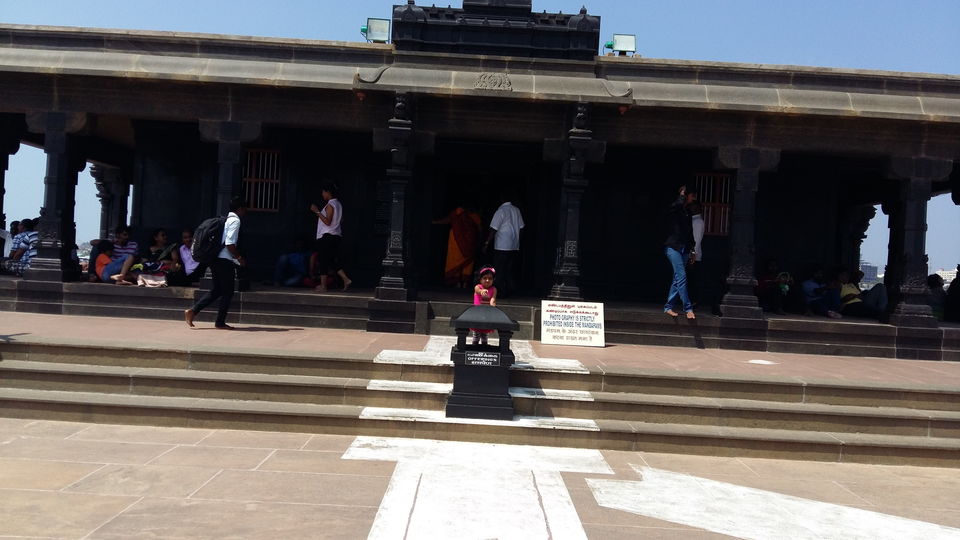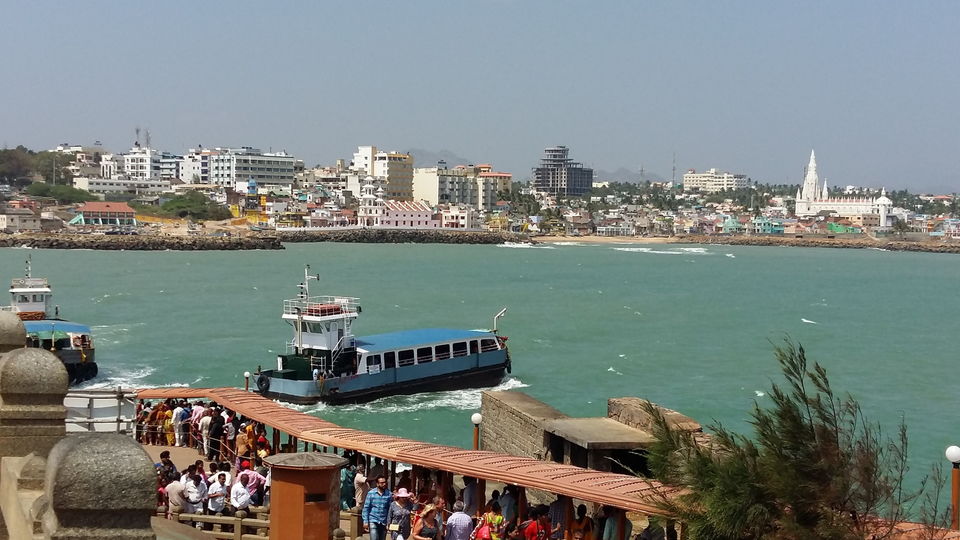 After returning, that evening we visited Our Lady of Ransom church which was bit far but beautiful church. Wax and 3D Museum was also great for its display and price. Auto-rickshaws are common mode of transport. We returned by direct bus from Kanyakumari to Bangalore that evening.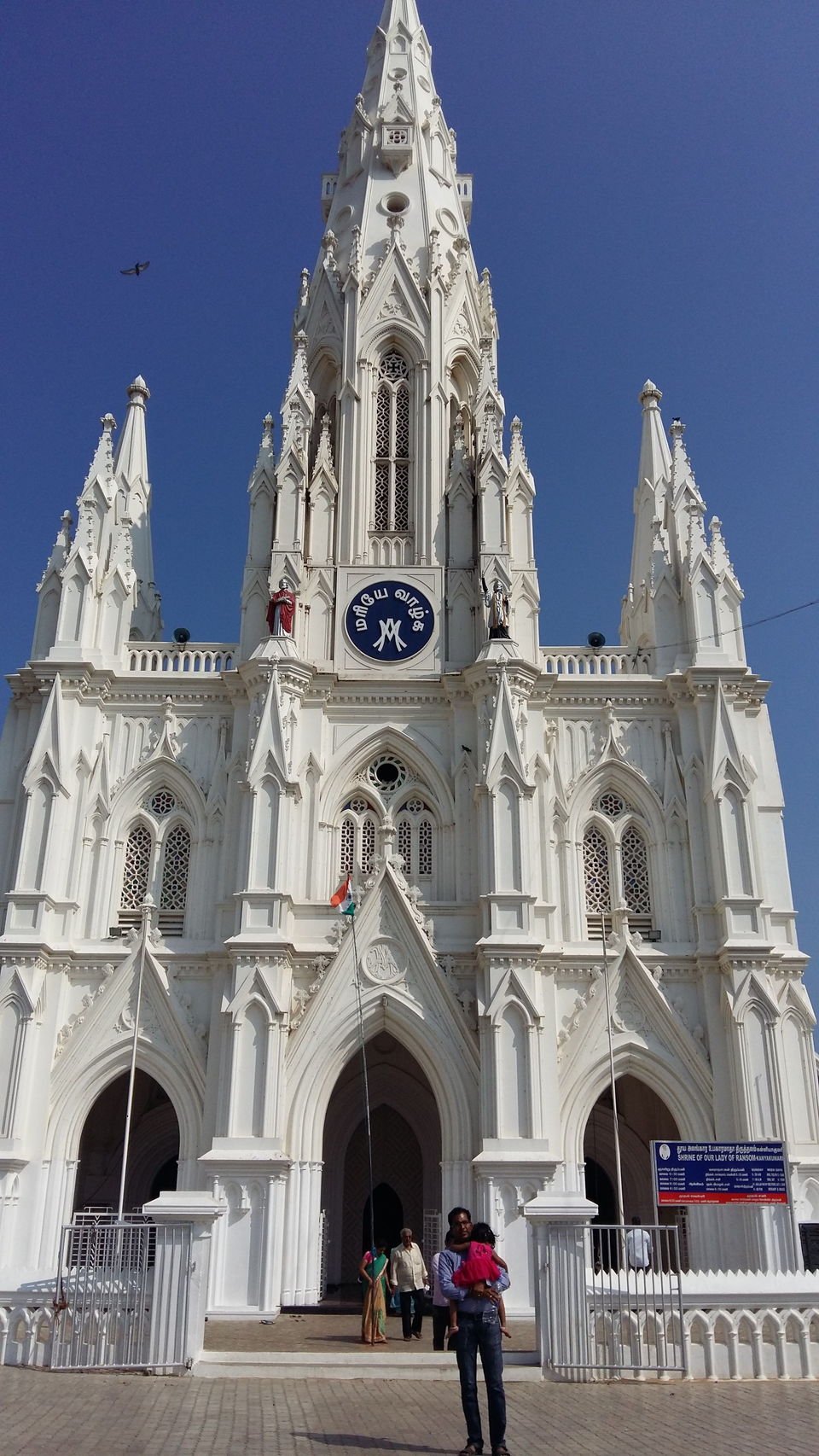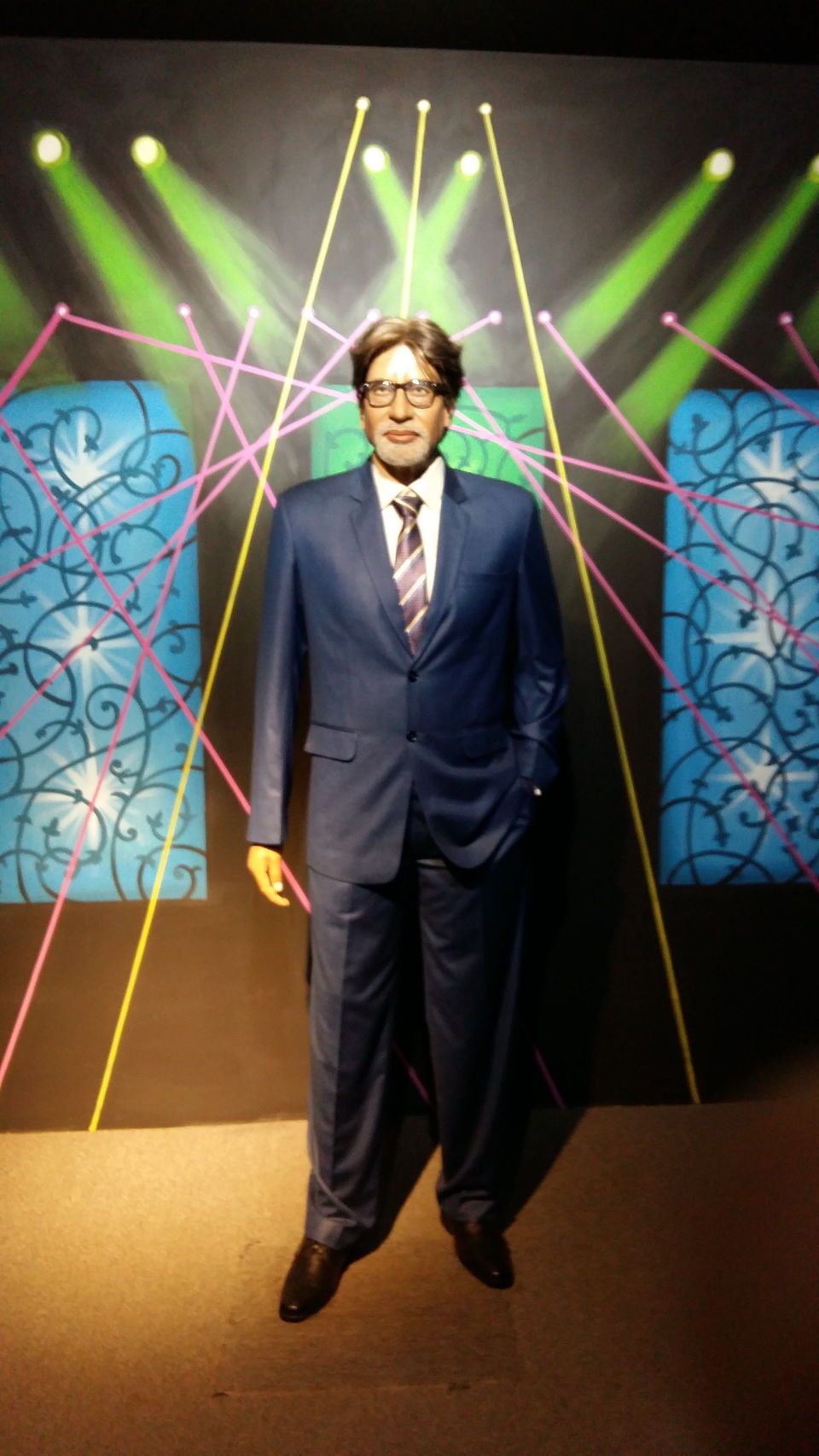 Other Attractions
Other attractions in Kanyakumari which you can consider if you have time
* Vivekanandapuram - about 2 km from beach, check closed timings
* Baywatch - 4 km from beach, water park
* Chothavilai beach - 13 km from Vivekanandapuram
* Sanguthurai and Chothavilai beaches
* Muttom beach - 35 km from Kanyakumari
* Vattakotta Beach - 6 km from Kanyakumari, near to Vattakotta Fort
* Tirparappu Waterfalls - 60 km from Kanyakumari, 10 km from Mathur, can swim
-------------------
I think I could have added another day to Kanyakumari beach as views, sights, sounds, and breeze are just amazing! As you figured from the itinerary, Kovalam and Kanyakumari can be very hot even in January so carry sun screen, scarves, and hats. And avoid summers! I dare not imagine the hotness and humidity in summer months!!