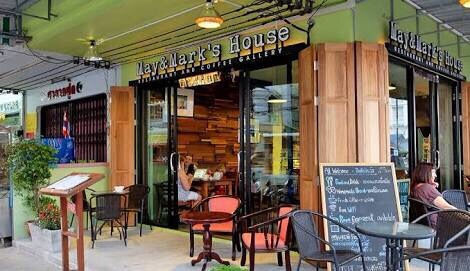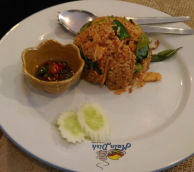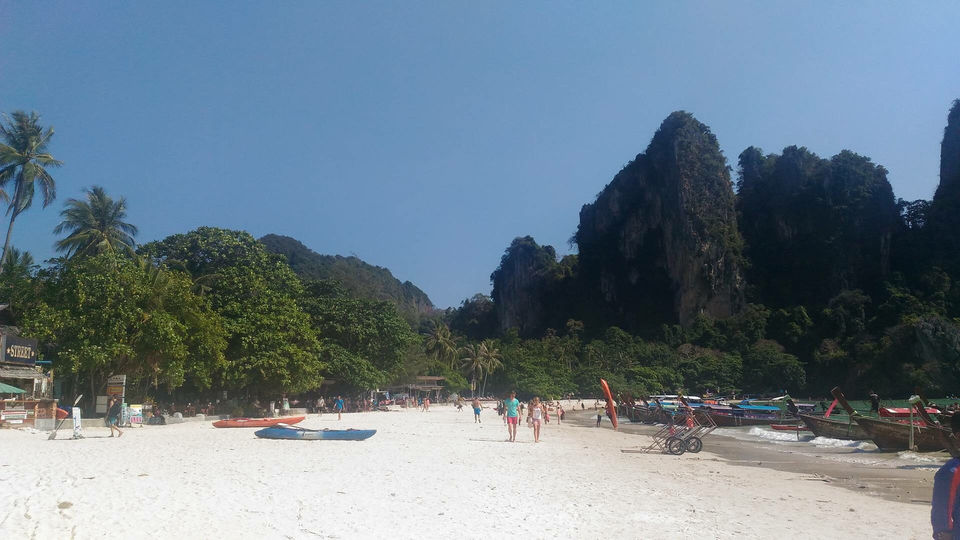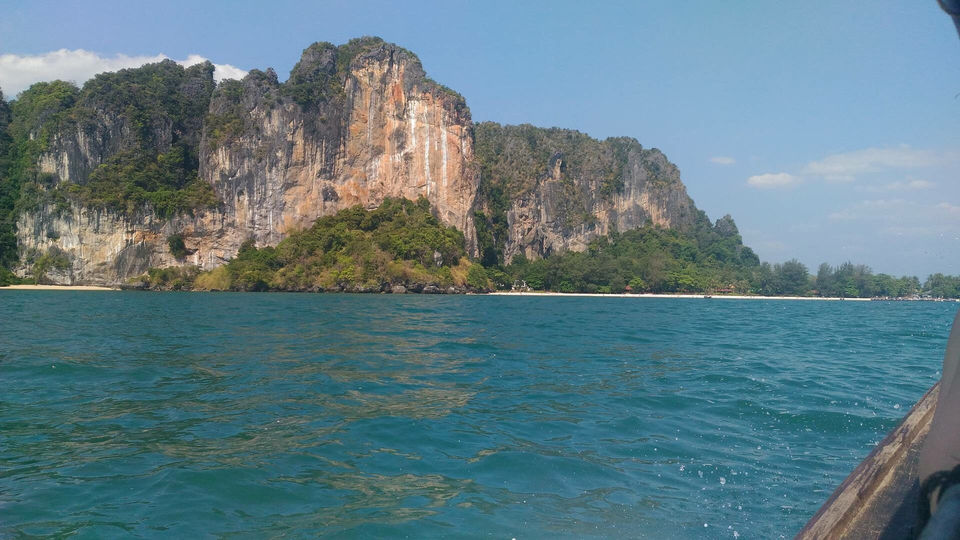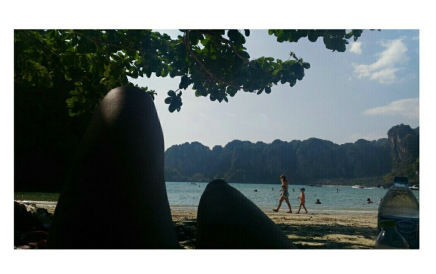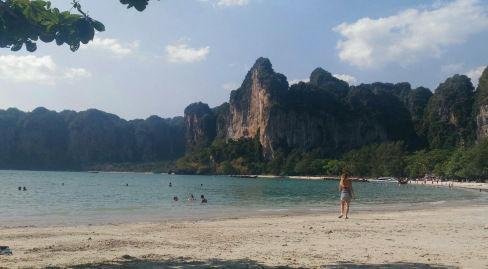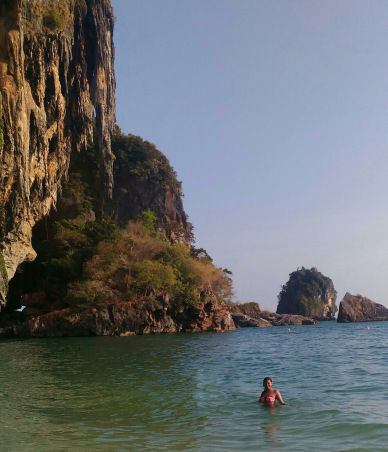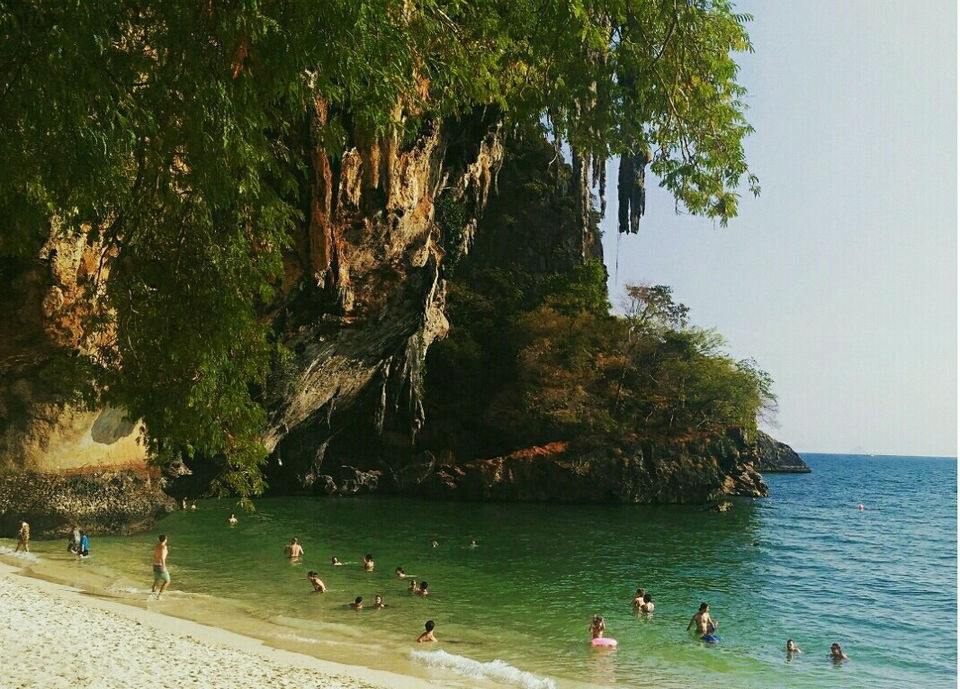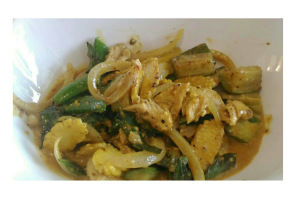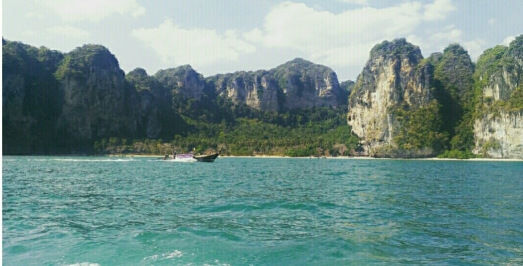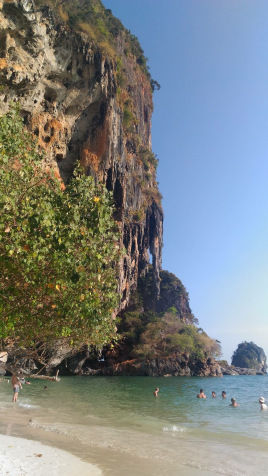 Honestly, after staying in Koh Phi Phi Don, i was pretty sure that there was no other place in Thailand that could come close to matching it.
If there is a place in Thailand where I could imagine spending my life, it would be the town of Krabi.The town in itself is not particularly attractive, but the quieter street markets and around-the-corner contemporary cafes make it a very charming town with a local feel. Some of the best authentic Thai food can be found here.
Krabi town is situated right next to the Krabi River flanked by two dog ear shaped hills or the Khao Kanab Nam (as they are popularly known ) that are small, yet will somehow draw your attention. You can get onto a longtail boat there for a nice tour of the mangrove forests and the limestone cliffs along the river.
Usually, travellers who come to Krabi either live in Krabi town or at Ao Nang, which is about 18 km from the Krabi town. Ao Nang is more touristy and has a heavy Indian influence when it comes to the food. I chose to live in Krabi town as it's more "thai". It's quiet and serene.
I put up at "May & Mark's Home" which is a homestay situated right above their cafe gallery. Their cafe is supposed to be one of the most popular ones in the town, always bustling with locals and expats.It was opened in 1990 by Matee and Kittiya, a Thai couple in their thirties. The early '90s saw a significant amount of foreign travelers visiting Krabi, and rapidly Matee and Kittiya understood that curry and rice weren't a favourite of western visitors, which is when they learned how to cook 'farang' food (taught to them by passing through travellers who stayed at their homestay).Their food is so authentic and delicious that I ended up having most of my meals there and liked each one of them more than the other!
After reaching the town around noon,I had some Tom Yum Chicken curry at the local street food market which was probably one of the most spiciest curries I've ever had, and that's saying a lot because I can handle chilli but that curry literally made me run to the nearby fruit juice stall and grab a mango shake. There went my "taste of Thai".
After that,  I went to Ao Nang and took a two way ferry ticket to Rai Leh (also known as Railay) and Phra Nang for 200 Baht on a longtail boat.
Rai Leh is a 15 min boat ride from Ao Nang. Rai Leh is another stunner- pristine white sand, so smooth that you would just want to lie on it forever. The water is transparent and reflects a fluorescent blue as one goes in deeper. It also has a resort where people who choose to stay on the island for a night can stay. You can also rent a canoe and explore the island by yourself if the heat isn't too much for you.
After sunning on the East Rai Leh beach for an hour, I started walking towards the Phra Nang beach, it is on the other end of Rai Leh island, a 15 min walk.
The Phra Nang beach has a cave on one end; legend has it that an Indian Princess called Phra Nang took shelter in it when she got lost in the sea. A lot of local fishermen come to the Phra Nang cave to pray and ask for blessings.
The beach is beautiful and has limestone karsts that drop down vertically on both the ends, which make it a legit "to-die-for" landscape. I swam in the beautiful bluish-green water for about an hour. The shallow water has small fishes and the sea gets pretty deep just 3 metres into it. The only drawback is that the water is heavily salty and can burn your eyes.
After my relaxing swim at the Phra Nang beach which was once voted as the best beach in the world, I hopped in on my ferry back to Ao Nang and then rode back to Krabi town and got back to May & Mark's for some more Thai curry. Sigh.
At night, you have a street food market right next to the Krabi river that offers a beautiful spread of Seafood, Meat and Fruits. I can't get enough of the fruits in these islands; they are the absolute best I've ever had. Exotic looking, refreshing, and just the right amount of sweet. You get them all over the islands, and that's just what I've been snacking on the whole time! One can wander aimlessly on the streets of this town, nd you'll be amazed at all the things that you discover!
In the truest sense for Krabi – Veni Vedi Amavi ~ I came, i saw and i loved
This trip was originally published on Loving Lost