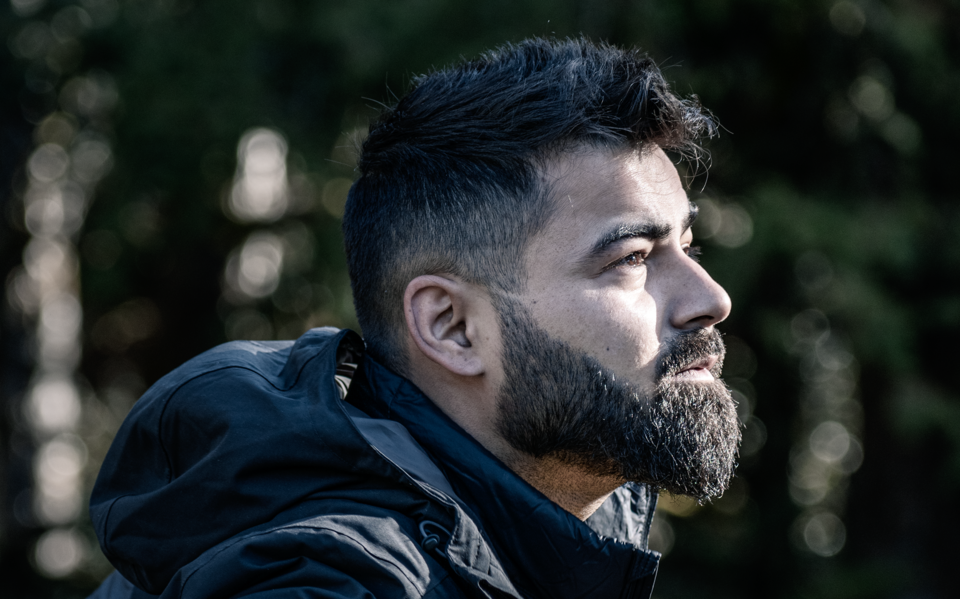 Delhi - Joshimath

So, after quite some time, my friend and I set out for a trek in the Himalayas. We were quite a little excited about the Kuari Pass Trek because especially for me, it had been long since I had trekked to the Himalayas and I was just as eager as on my first trek.
If anyone has trekked in Uttarakhand or plans to do so, it's a known fact that trekking can be a tad bit harder there than in other places because of the lack of connectivity. What is harder than the trek itself, is reaching the base because if you don't have a private vehicle, you have to change a lot of local buses which can be uncomfortable. Despite being in the mountains, the day would have scorching heat and by the time you reach the base, a day would've passed.
We left Delhi at around 11 pm and it took us 6 hours to reach Rishikesh. From Rishikesh, we had to change three local buses to reach Joshimath. A lot of factors like road construction because of Yatra and a minor landslide did delay our journey. So, in totality, it took us about 20-22 hours to reach Joshimath.
Now, when you are completely exhausted from travelling in buses, the thought of starting a trek tomorrow can take a toll on some people. While, on others, it is the positive reinforcement we need to keep going. When we reached Joshimath, we literally just wanted to crawl up the stairs and crash in bed. We managed to find a dormitory in GMVN with two beds for 480 bucks a night. Set the alarm for tomorrow morning's trek and were dozing off in minutes.
Day 2
Joshimath- Gulling- Bodh
We woke up, had a nice light breakfast and started our journey from Joshimat at around 7:00 am. This time, we took a car rather than a public transport to reach Dhak. The journey takes about 40-45 minutes and the view on the way is definitely a treat to the soul. Imagine a lush green scenery, a well-built wide road, a wide view of the mountains, a cool breeze ruffling your hair and put it all together- that is our journey through Joshimat for you.
When, we finally reached Dhak, we left the car in a village that was slightly ahead and started our trek with a guide. This one was a forest trek. So, even though the dense and huge trees forming a cradle around us were beautiful, we did not have a wide view of the mountains- just green as far as the eye could see. The trail was not long, about 7 km and was also not clearly marked.
We finally reached Gulling which is a campsite on the way; a small meadow surrounded by trees in the lap of the forest. After a little quick breather, we went on to climb a little more and found a decent spot with a good view of the mountains, enough to stir the photographer in me to action. We had our lunch there and as the sun began to set, had a chai break, did photography and relaxed.
At about 9, we went back to our camp and called it a day. One of the best parts of this trek was that it was not very crowded. There were 2-3 people with us who were staying at the campsite. I remember when I woke up at 3:00 am and went outside; there was not a single person in sight. The only thing I could see clearly in the dark night was the stars sprinkled all over the sky.
Day 3
Bodh- Chitrakantha- Kuari Pass- Bodh
We started off from our campsite a little ahead of Gulling. Had some chai, biscuits, eggs and paranthe for breakfast and went off to get our gear ready for trekking. So today, our goal was to reach Kuari Pass which required a 12 km trek in total. The gradient of this trek was less than the one we had done on day 2, but it was comparatively much longer.
What made day 3 different, was ofcourse the scenery we encountered on the trek. Like the previous day, the initial 1-1.5 km of the trek was through a forest crossing which we began to see the first signs of snow. On the way, we had to cross a steep slope laded with snow so that was a little adventurous but after reaching the top, it was all worth it. The top had a breathtaking view. A 220 degree cradle of mountains surrounded us and from that position we could see about 8-10 peaks incuding the likes of Nandadevi, Dronagiri and Hathi Ghora Peak.
The landscape, as we continued, comprised of patches of brown grass and huge stone boulders. We crossed 2-3 hills in a zig-zag trail to reach Kuari Pass. Till now, we had been seeing specks of snow around. When we reached Kuari Pass, it was a white heaven. All we could see was the dreamy, blue sky above and a white carpet beneath us.
So, the journey through Kuari Pass included half walking and half sliding through the snow. From this point onward, we had to walk in almost 6 feet layer of snow because of which our trek also lasted long than we had expected it to. By the time, we reached back, it was about 5:30 pm and we had our lunch back at the campsite.
By 9, we had to decided to call it a day. I checked my tripod once before going to sleep and the star trail picture that I shared with all of you was a result of the same.
P. S. - During lunch, I jokingly told my guide I felt like eating something sweet, maybe rice kheer. Guess what we had for dinner? Rice Kheer and nothing else. Like they say, be careful what you wish for.
Day 4 (Final day)
Bodh- Gorson Bugyal- Auli- Joshimath
Again, we woke up early morning and were happy about the great trek ahead. This day, we had decided to take a circuit route a little ahead of Gulling, exiting which we would reach Gorson Bugyal and finally Auli. So, this whole trek had its beginning at Joshimat and end at Auli.
On day 4, we had a surprisingly good pace and managed to cover the distance earlier than expected. We had decided to take the same route as the one we took the previous day, so again 1-1.5 hours of our initial journey was through the forest. With huge dense trees and a mountain dog leading the way, the journey wasn't half bad.
We kept moving forward and found this small lake called Tali. A normal lake per se, but when we went down and crossed the meadow, the reflections of the mountains around, onto the lake created a different spectrum of its own (I'll share the picture later). Crossing Tali, we finally reached Gorson Bugiyal. This place was a change in scenery. Although, the snow was still in place, it was covered by green meadows and was sprawled across a large area. Sprinkled with red and green flowers, we crossed it to reach a patch of forest cover downhill.
Our journey from Gorson Bugiyal and through the forest to Auli took some time, and by the time we reached our destination, the clock had struck 2. From here on, we had to head back to Joshimat but finding a bus proved to be a challenge and a cab would have taken a toll on our wallets. So, being true to our jugaadu heritage, my friend and I decided to hitch a 60 bucks ride on the back of a truck to reach Joshimath.