Hey all
Once again I asked myself why Mountains??? After all I puke, I have motion sickness; still my heart pops out with joy.....when i say "Let's go to Mountains" !!! There my heart replied......the ease the Mountains holds.....the crystal clear sky......the fluffy clouds......the pristine landscapes, what else you can ask for!!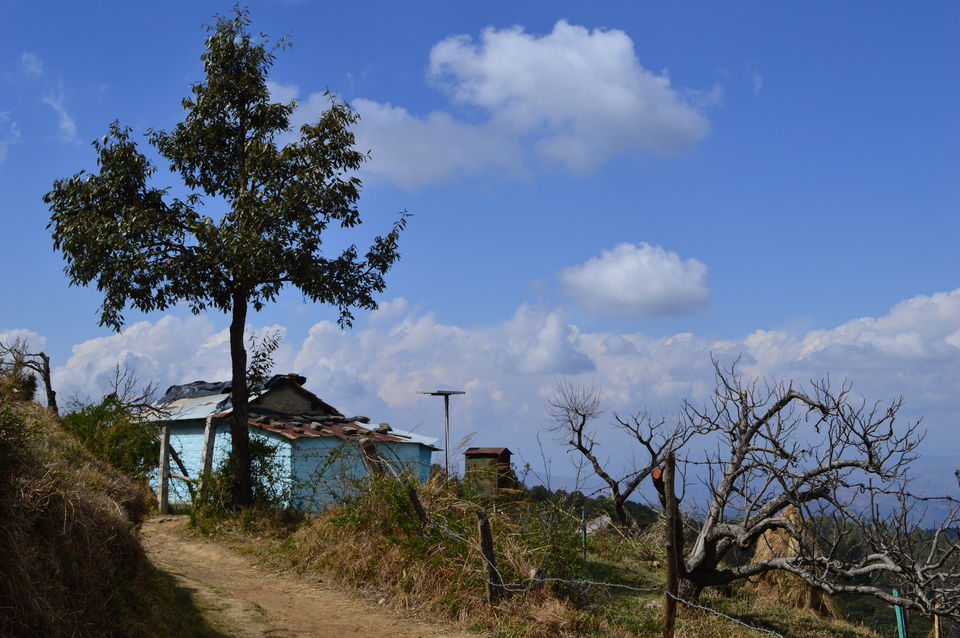 So there we goooooo KUMAON- THE DEV BHOOMI(Uttarakhand)!!! Our first destination was "Ranikhet-Queen of Meadows "!! We commenced to Ranikhet from Kathgodam.
DAY 1
TRAVEL TALE- As I was preoccupied looking through my carrrrr window; a "TINKLE SOUND" knocked my ear again and again!!! It took me some time to figure out that the 'SOUND' was coming from the small bell hanged upside to the drivers seat, and that our driver(Rawat) "Rings the Bell" every time a "Temple" passes by. Out of curiosity I asked him, and he happily mentioned that being born in "Dev Bhoomi", it's in his habit from last 15 years(his driving career). He was definitely a "God Fearing Person".
As we were approaching Ranikhet the sky was clear ; but soon the clear sky was taken back by "Dark Watery Clouds". Sudden "Cloudburst with Ice pellets" made the weather icy cold, cold as seemed some "DEMENTOR" taking my soul away.
Finally after 2 hrs, rain stopped. "Mountain Rains" shower like "Cats and Dogs" and then............. sudden silence in weather. This day we visited nearby places "Haidakhan Temple", "Mankameshwar Temple" and "Shawl Factory"........old ladies showed some work to us, it was nice talking to them.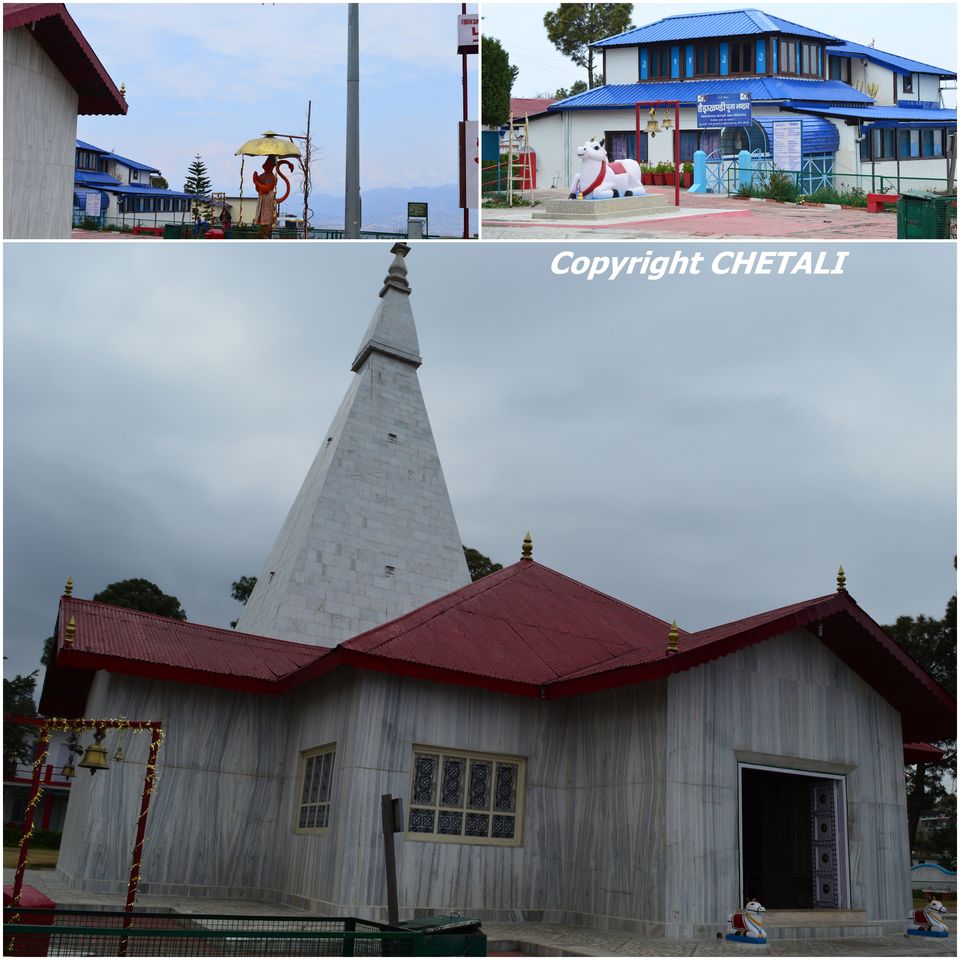 On returning back, we asked our driver to drop us to famous "Ranikhet Golf Course"(Movie-Raja Hindustani fame), just 10 mins walking distance from our Guest House, nearby Kalika Temple. OMG.....beautiful place........a great place for picnic!! Tall standing trees touching the sky......we stroll around for sometime.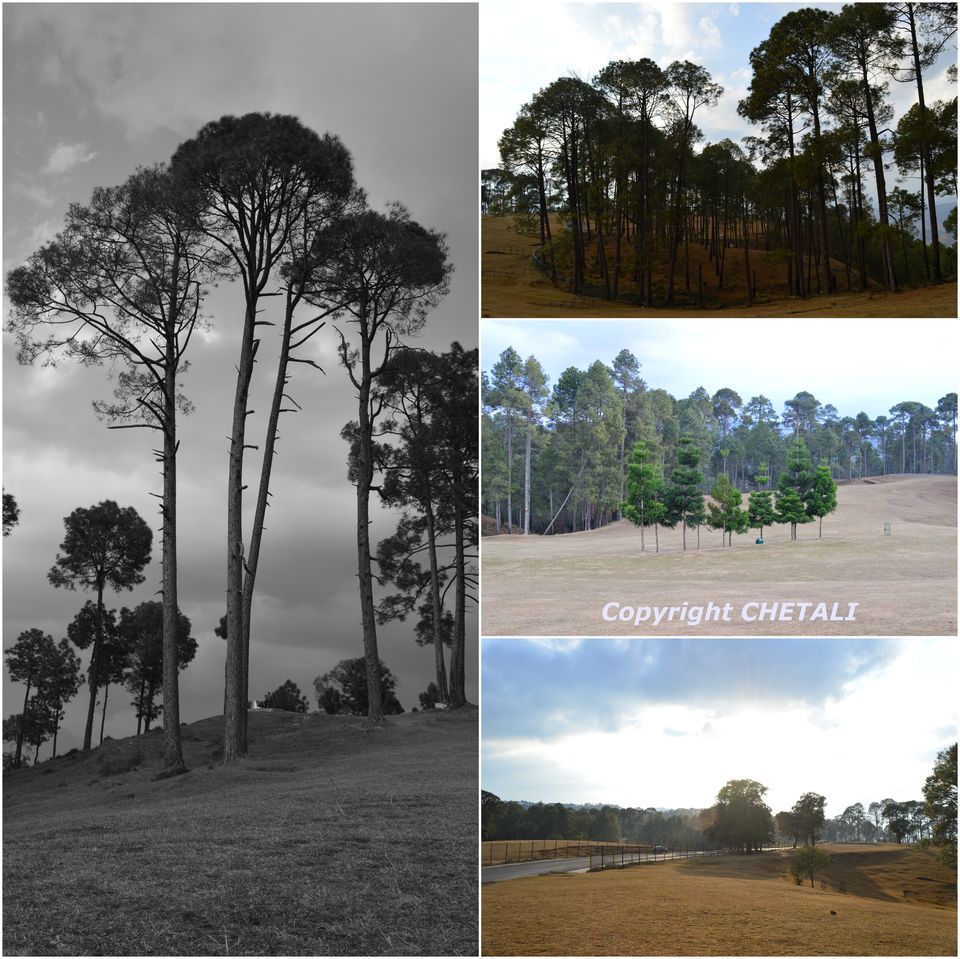 "Red nose, numb hands and feets"!!! Harsh winds and scary cold weather!! It was late evening; by this time it was hard to endure! This was the very first time when i felt the power of "MIGHTY FIRE"!!! 'Bonfire'! FIRE our savior, our hero!!!
Umesh Singh, the caretaker was of great help to us. Originally belonged to Garwahal, but from last 25 years resides in kumaon; as his job demands.
DAY 2
Thank God!!! This day was better than previous one. Time to explore Ranikhet. It was still partial cloudy......but who cares!!!
BINSAR MAHADEV TEMPLE
The day started with the blessings of Lord Shiva. "Binsar Mahadev Temple" is almost 20 Kms from Ranikhet. The Temple is situated in the middle of 'Dense Forest'. Beautiful temple....perfect place to experience solitary with no mobile signals.... just you and divine GOD.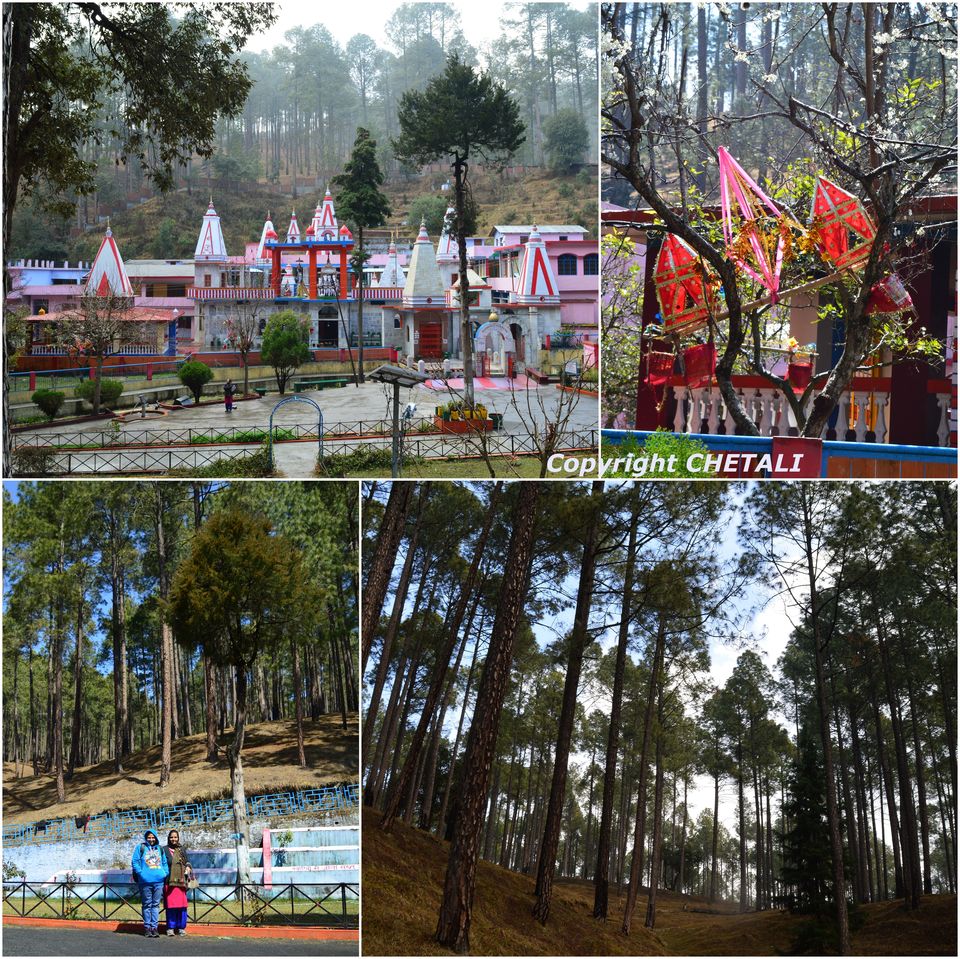 JHULA DEVI TEMPLE
"Jhula Devi Temple" or I should say "Temple of Bells" is situated near Chaubatia Garden almost 9 kms from Ranikhet. Jhula Devi Mata; the goddess of fulfilling wishes. Devotees makes the wish and ties a bell. My mother tooo made a wish and tried a bell (it's still a secret what she wished for.....hahaha).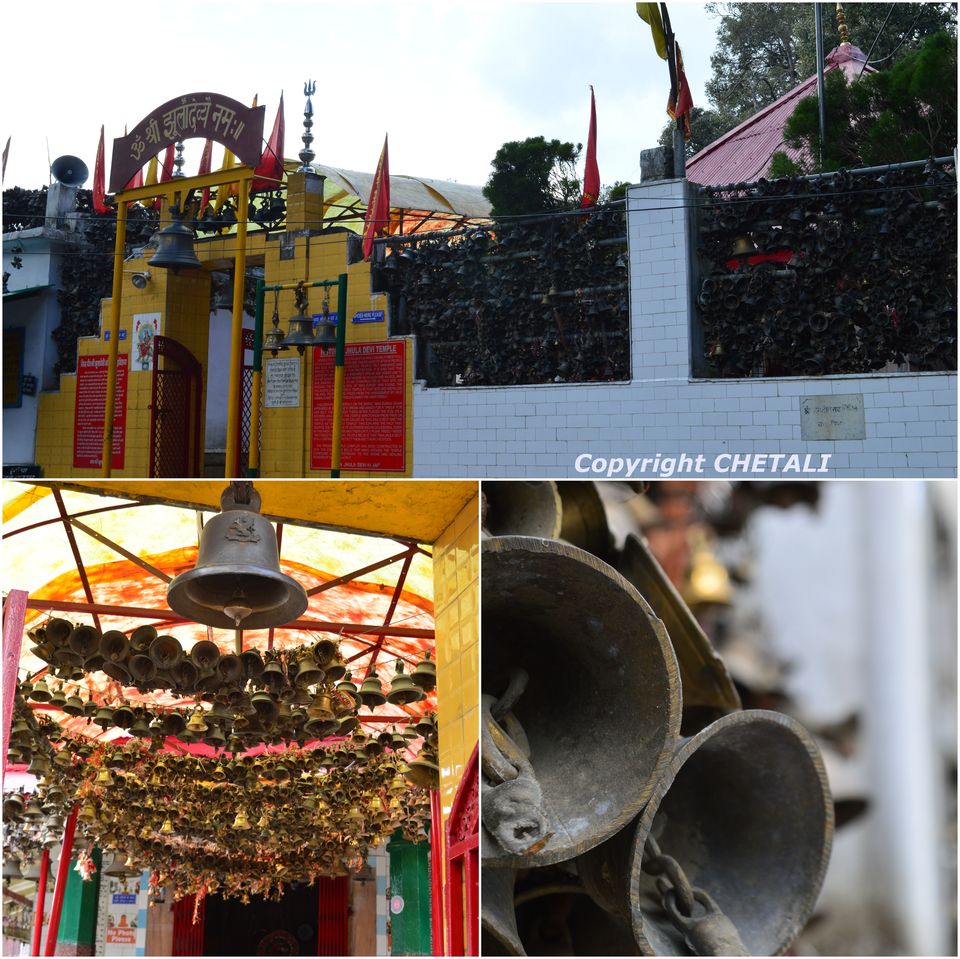 RAM MANDIR
Just adjacent to Jhula Devi Temple is "Ram Mandir".
CHAUBATIA GARDEN
"Chaubatia Garden" is the best place in Ranikhet to get the lovely views. It's 2 kms walk around!! 9 kms from Ranikhet ,situated at Cantt area. Chaubatia Garden is full of apple, apricots, peach trees. It's pretty place to stroll and enjoy.
The sky was clear, the fluffy clouds were floating......seemed they offering me a ride.
It was afternoon by now; time for lunch!!! Ranikhet don't offer fancy restaurants. Near bus stand was little Dhaba, where we had our lunch.