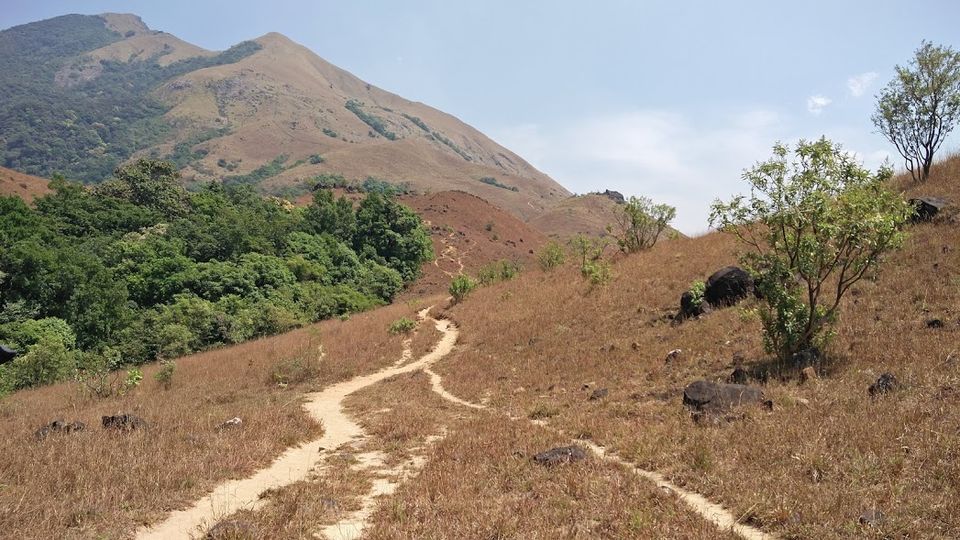 Pushpagiri or Kumaraparvatha is one of the highest peaks in Karnataka in the Western Ghats, located in the Madikeri district in a a place called Kukke Subrahmanya which is 250 KM from Bangalore. It's the second highest peak in Coorg after Tadiandamol and the 6th highest in Karnataka.
Though this is not the highest peak, it can easily be said that Kumara parvat has the toughest terrains to trek on especially on rainy or sunny days. The difficult terrain with certain steep areas at an angle of 45 degrees is what makes this trek exciting and gives you a bigger sense of accomplishment when you finally drag yourself to the top.
Why Kumara Parvatha?
The landscape seen from the peak and the viewpoints are breathtaking, but the 5 to 6 hours of strenuous trekking is most thrilling, you can't really enjoy the peak unless you relish the journey. The lessons and experiences you learn from this trek stay with you forever. The walk through the forest would captivate you.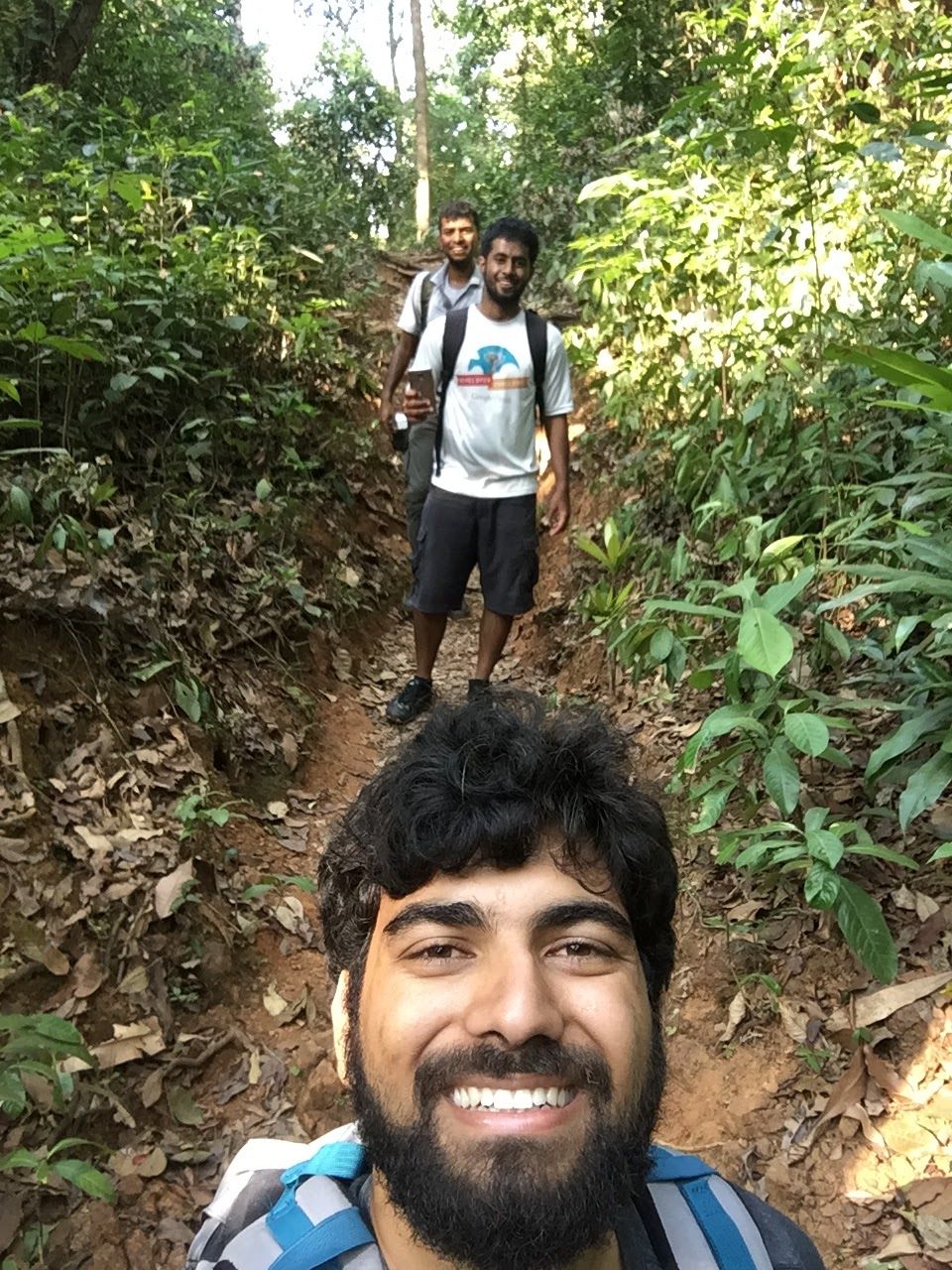 Best time to visit
October to February - This time is perfect as there won't be much rain and you would be able to see the peak clearly, you won't find leeches during this time either. If you are climbing Kumara parvatha for the first time this time is recommended. If you have climbed it a few times(I definitely would) then you can come back during the monsoon and enjoy the rain and the cover of clouds.
How did I get here?
There are frequent buses and trains from Bangalore to Kukke Subrahmanya that you could use. You can either book your tickets in advance from IRCTC, red bus or the KSRTC website or if you are feeling too adventurous and decide to go right now then just go to the Majestic bus stop and jump onto the many buses going to Kukke Subrahmanya.
How much did I spend?
We went in a group of three and it cost us around 2000 rupees excluding the camping equipment. Cost details are mentioned later in this article.
How to kill hunger?
There are many restaurants near the temple where you get cheap meals. Make sure to carry a lot of grapes, dry fruits, buttermilk and water, this will give you a lot of energy.
The only place for refreshments on the way is Bhattara mane. Bhattara mane when translated to english means Bhat's house, Mr. Bhat and his brother stay here. They have been feeding trekkers and providing accommodation to trekkers for 40 years now.
You will find a detailed itinerary below with the costs and time involved.
Itinerary
- Bangalore -> Kukke (Train: Karwar express) - 8:30 PM to 6:30 AM
Train No. & Name : 16523 / KARWAR EXP
Passengers: 3
Total fare: Rs. 1155.00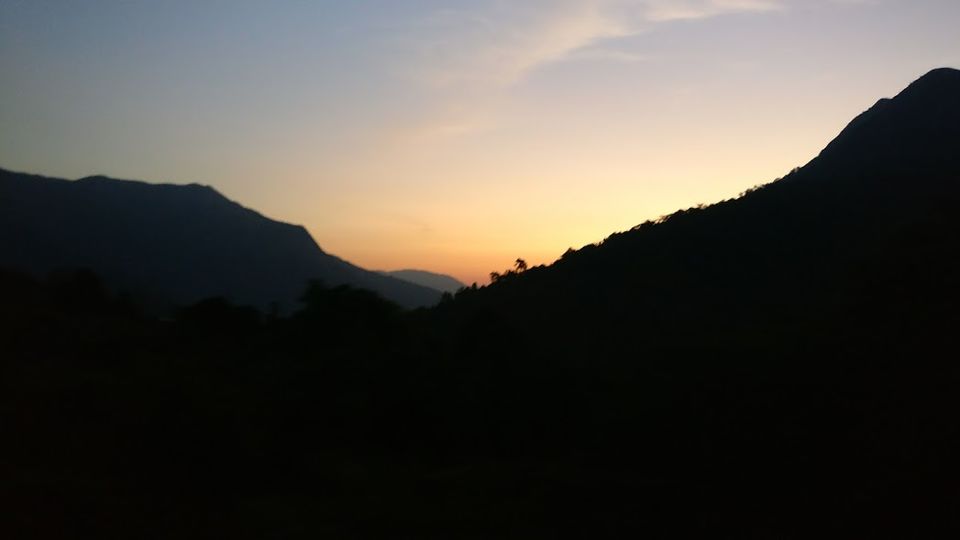 - Railway station -> Subrahmanya temple - 7:30 AM to 8 AM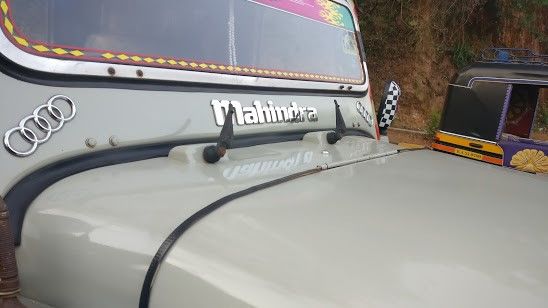 - Breakfast at Kumara kripa - 8:15 AM to 9:15 AM
3 plates of idli/vada with tea - Rs 150
- Subramanya Temple -> Beginning of the trail (1.5 KM) - 9:15 AM to 9:45 AM
- Trek begins - 9:45 AM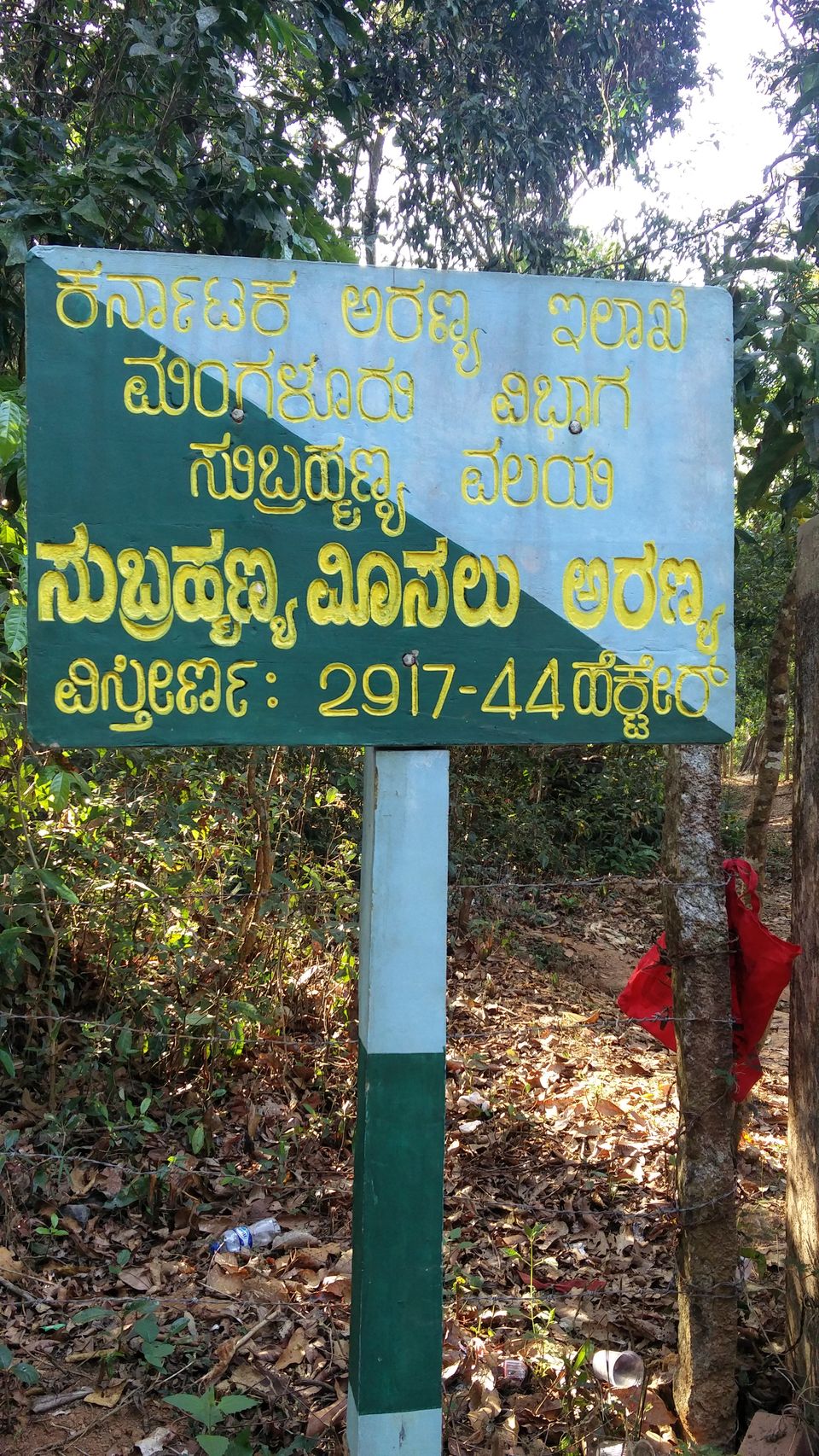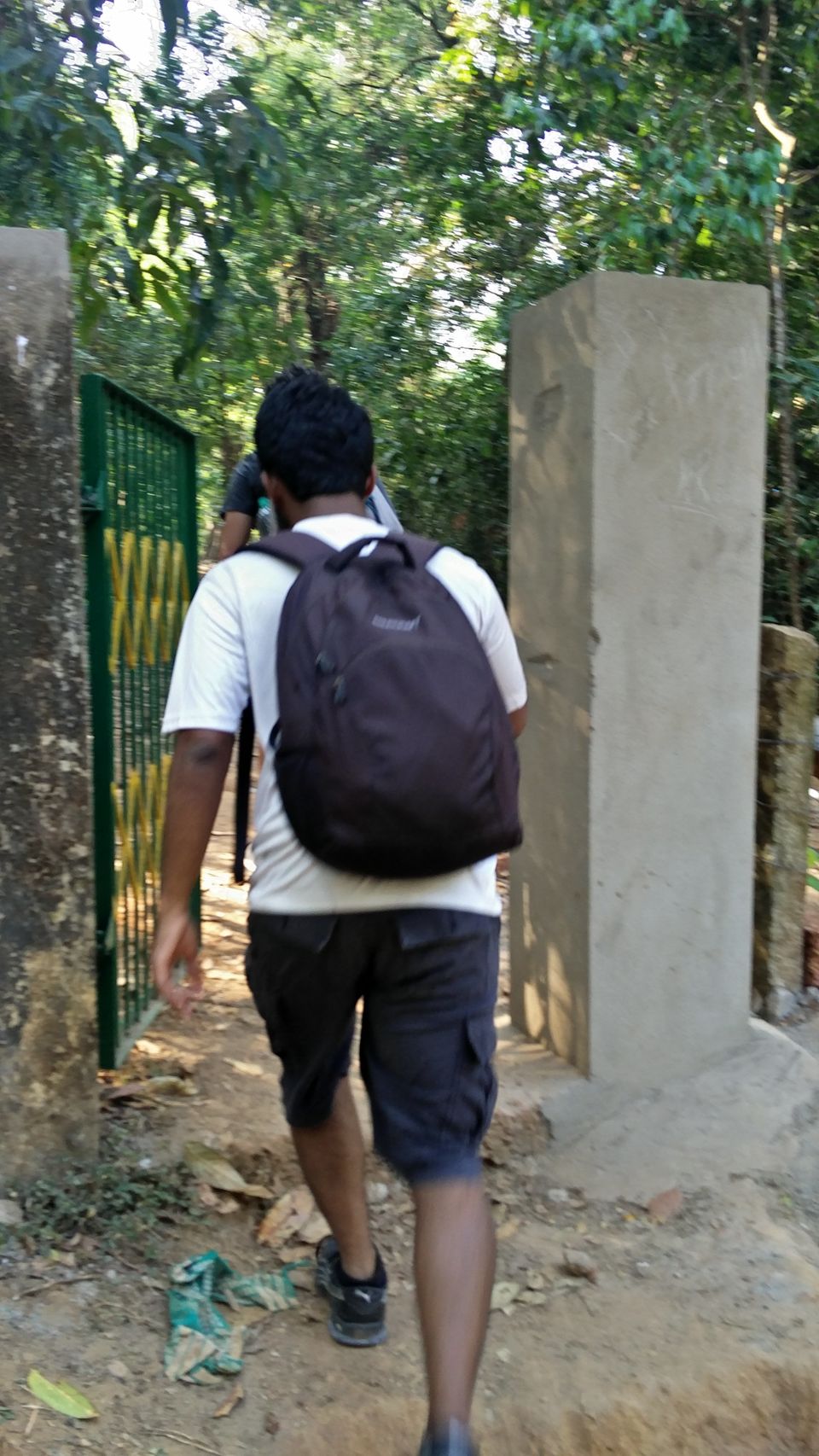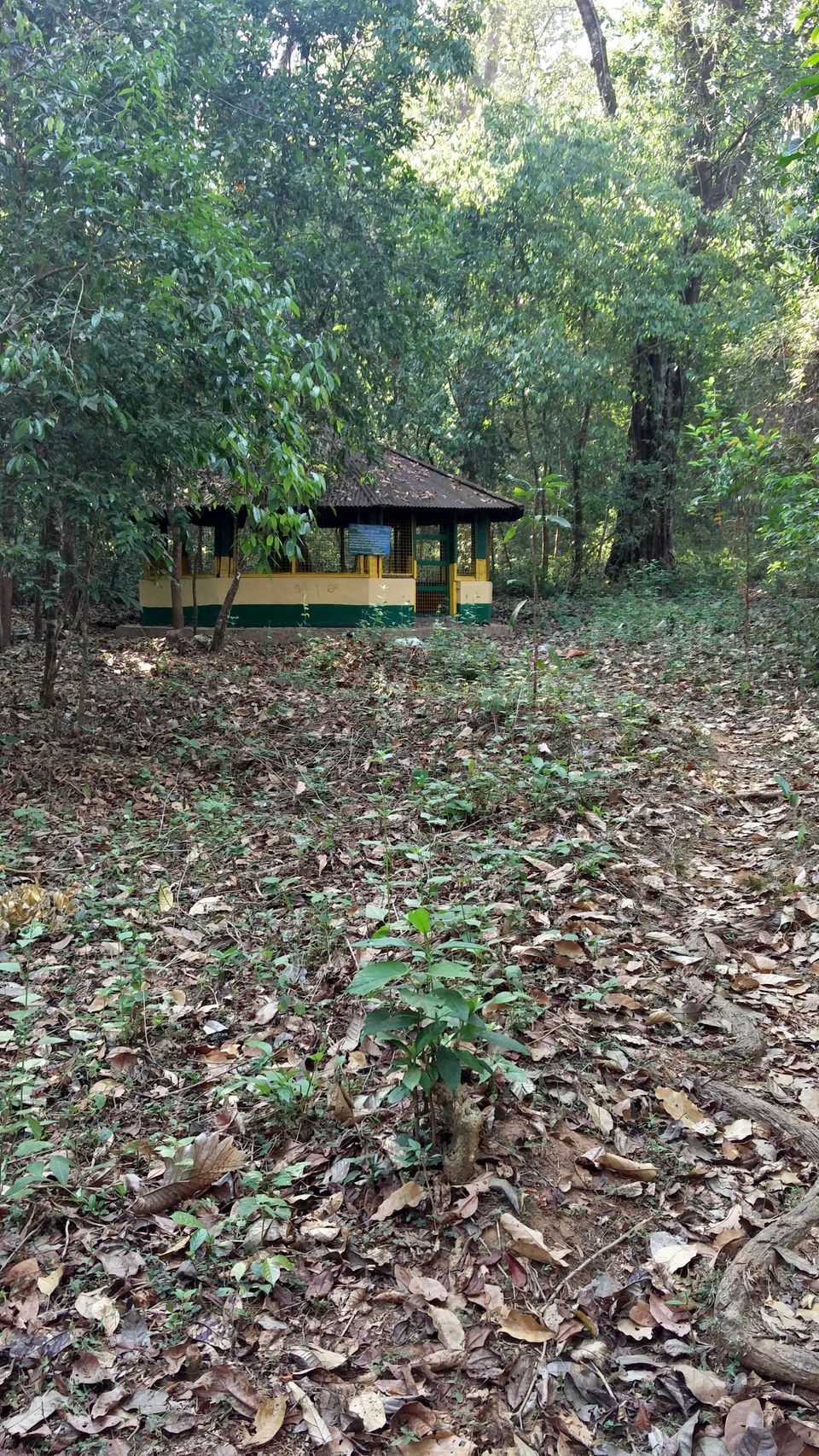 - Base to Viewpoint 1 (3.9 KM)- 9:30 AM to 11:45 AM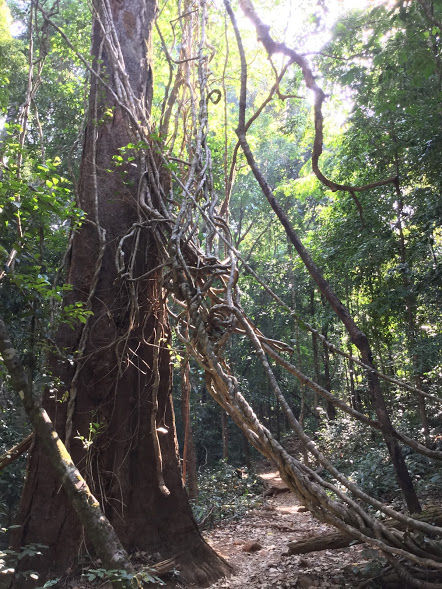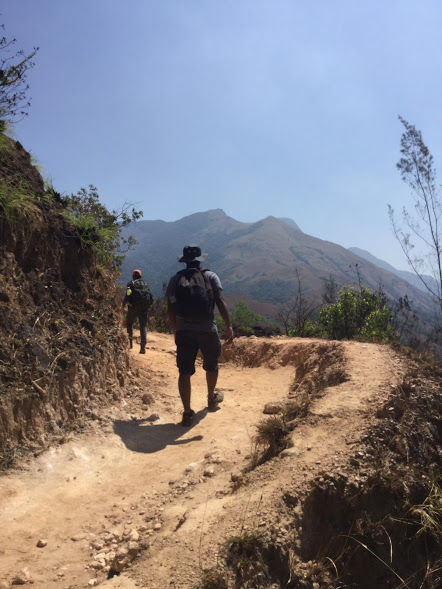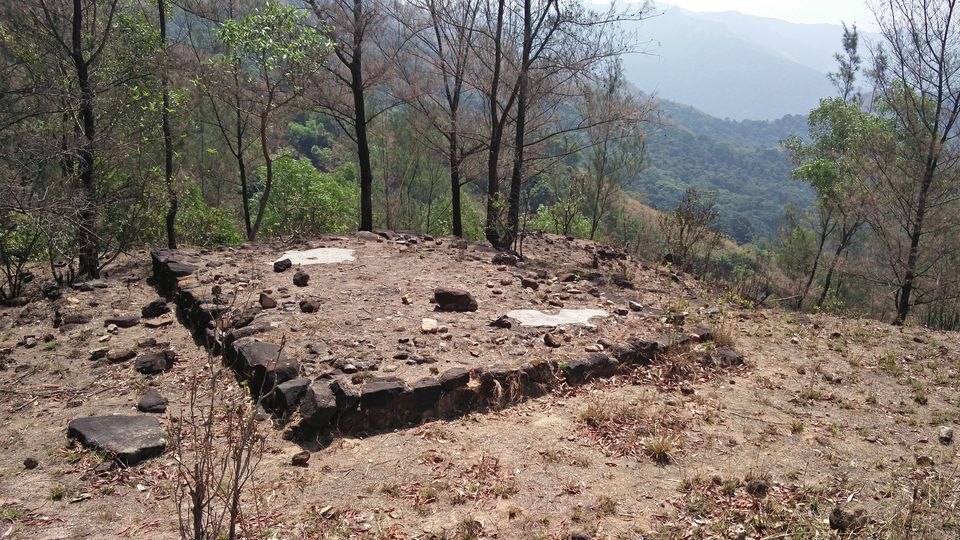 - Reached viewpoint 1 at 11:45 AM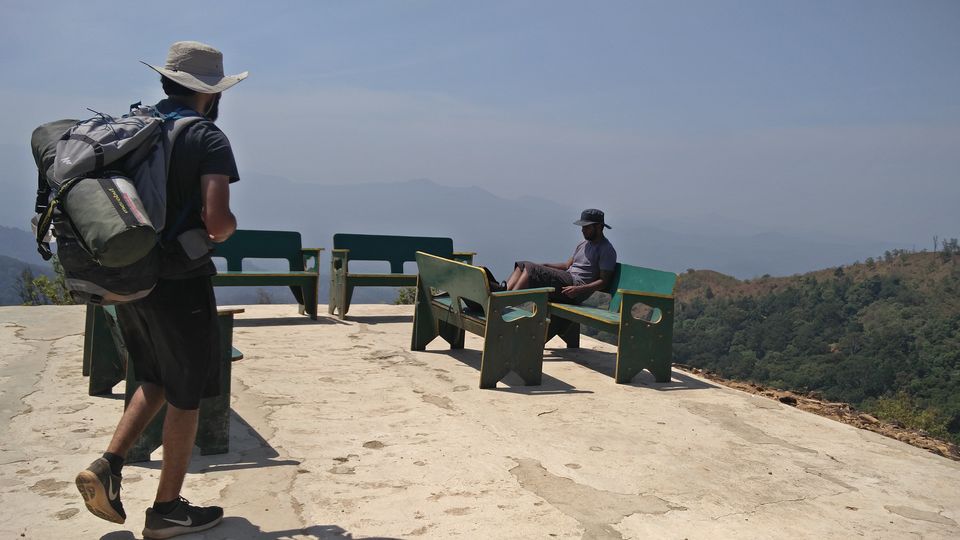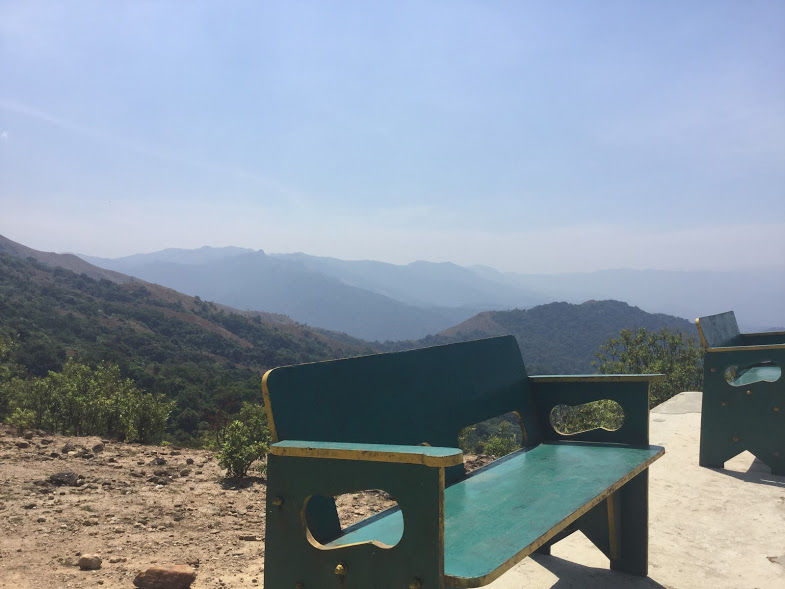 - Viewpoint -> Bhattara mane - 5 minute walk
- Lunch at Bhattara mane - 11:45 AM to 1 PM
2 meals of rice and curry with buttermilk: Rs. 360.0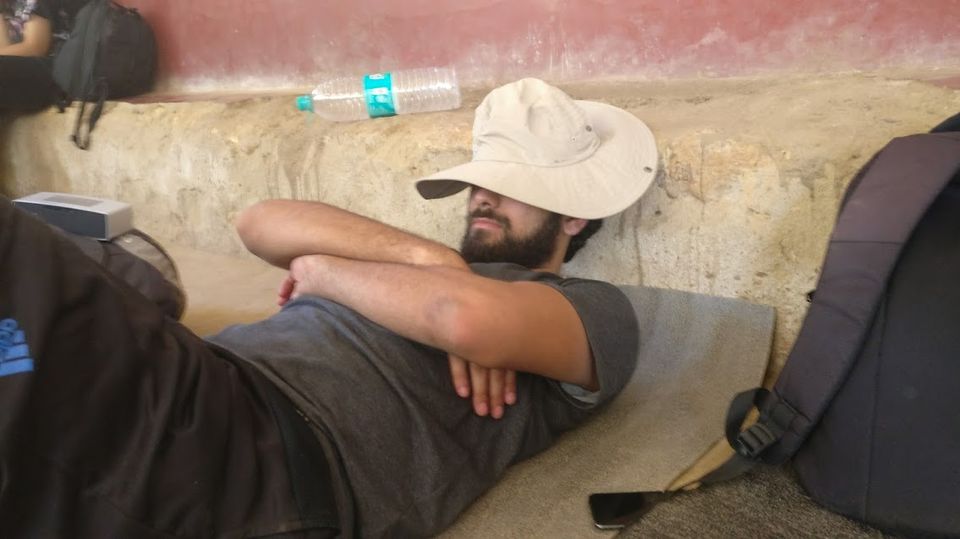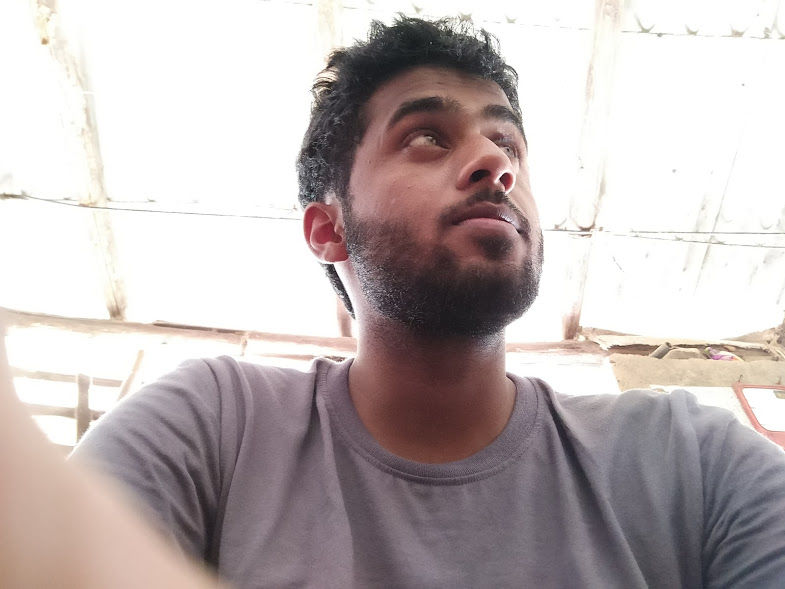 - Bhattara mane -> Forest check post (270 m)- 1 PM to 1:15 PM
Trekking charge: 200 per person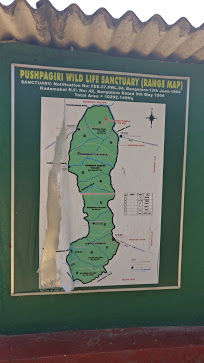 - Forest check post-> Viewpoint 2 -> Sesha parvatha (4.5 KM) - 1:25 PM to 3:15 PM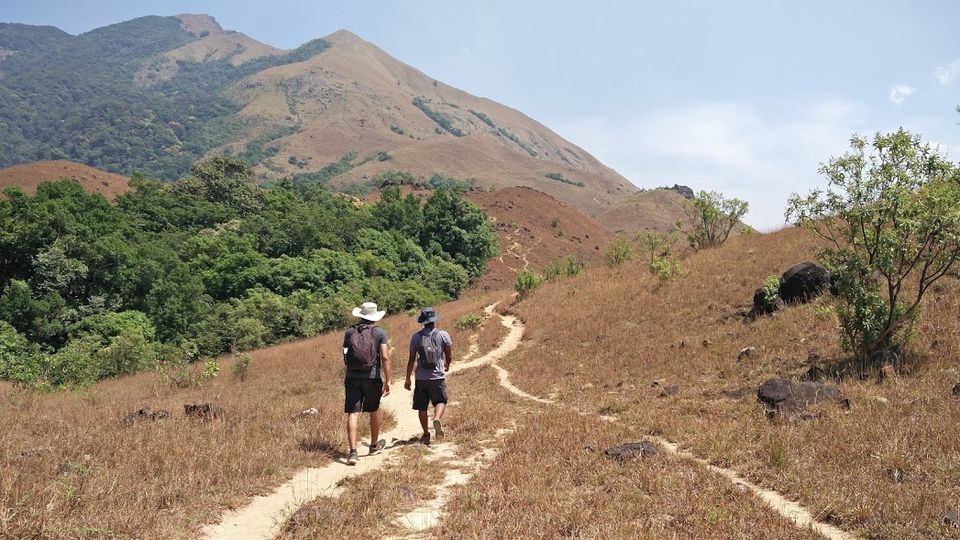 - Sesha parvatha -> Kumara Parvatha peak (1 KM)- 3:15 PM to 3:50 PM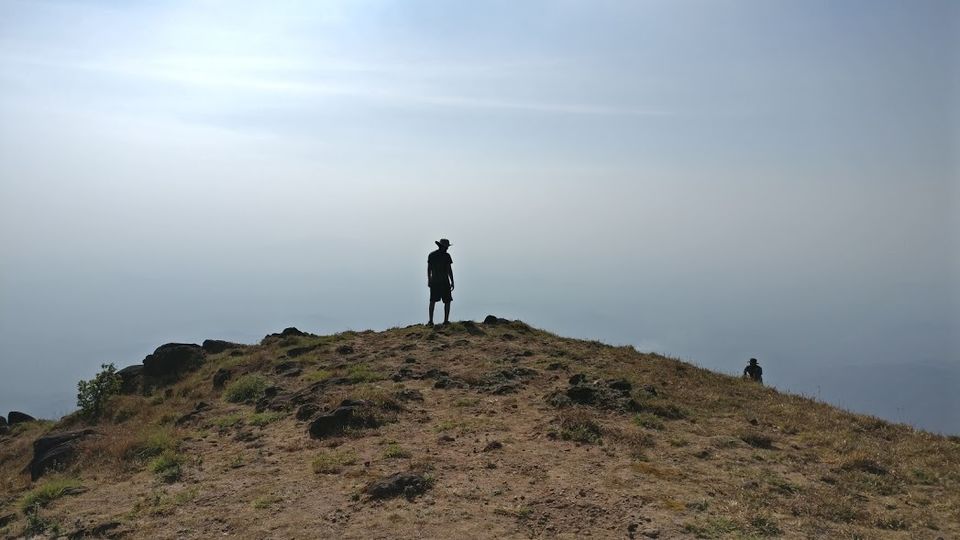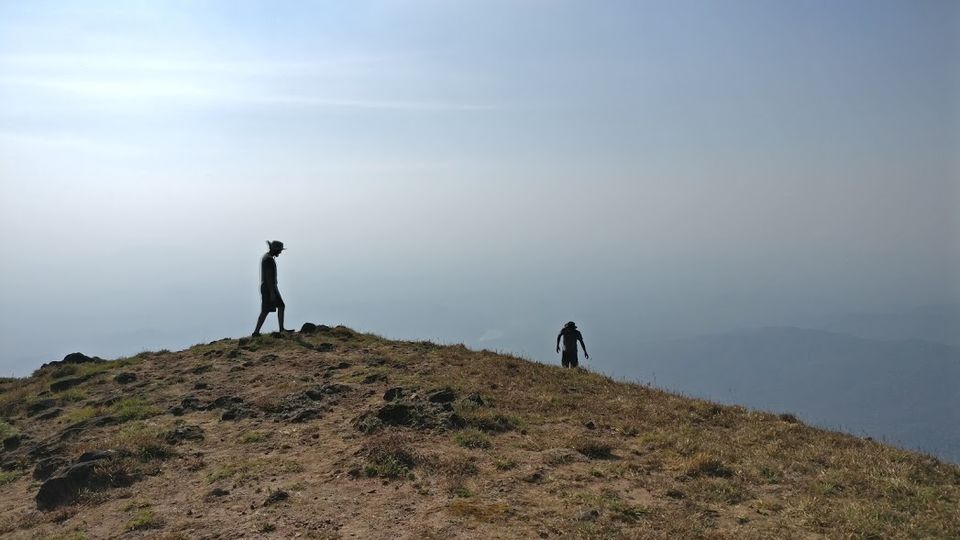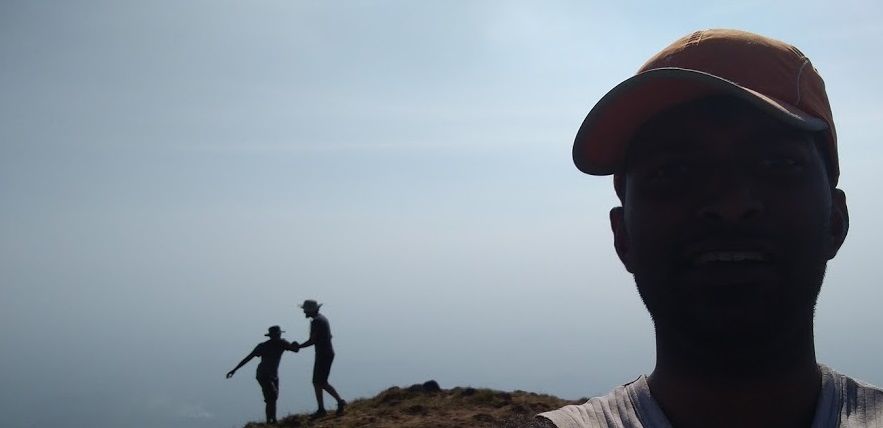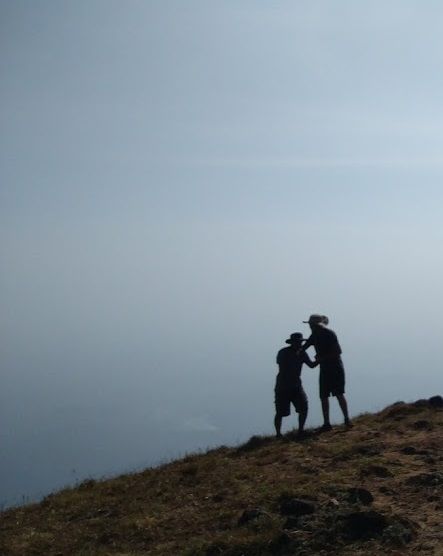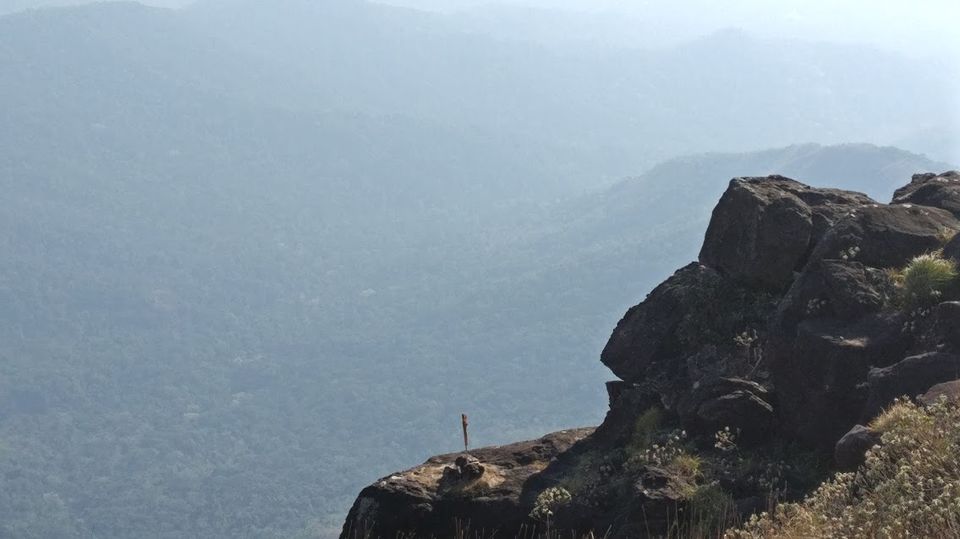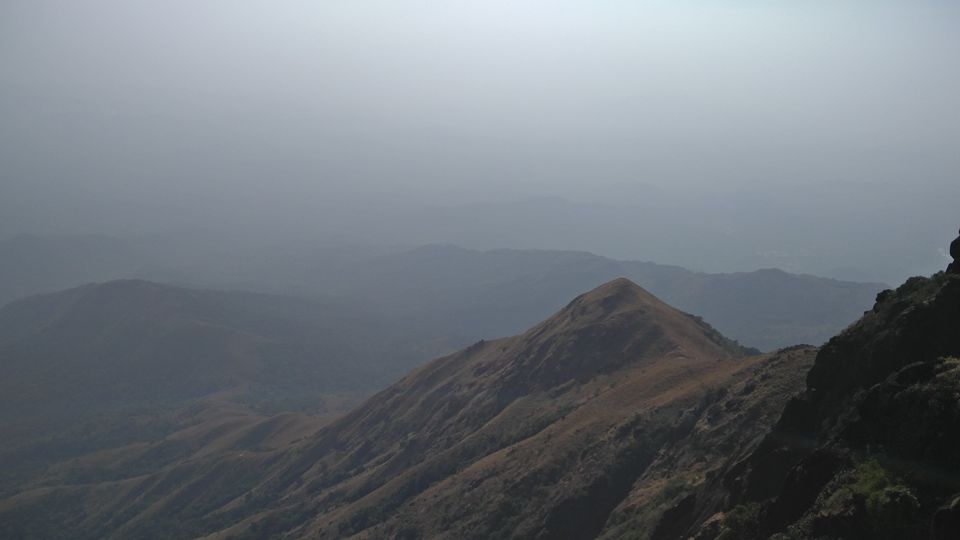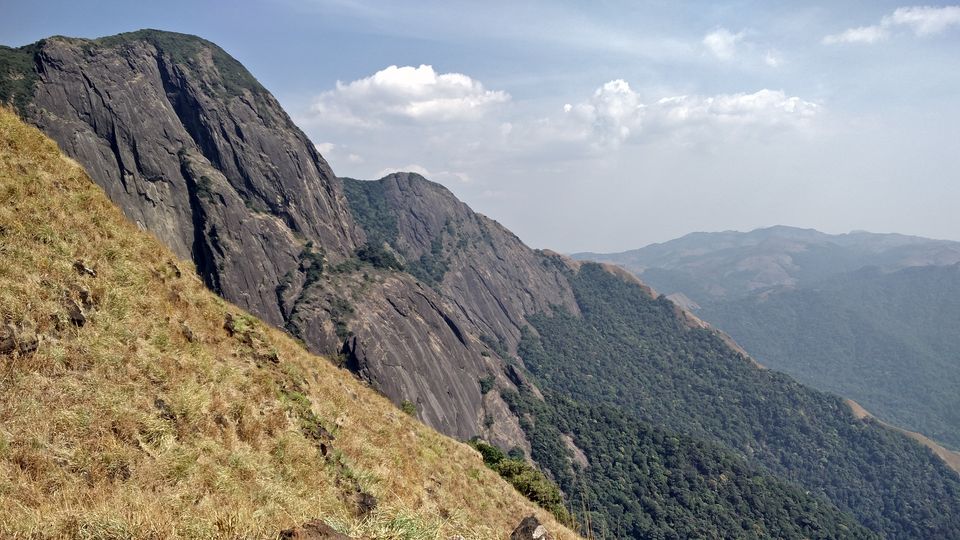 - Kumaraparvatha peak -> 2nd viewpoint (4.8 KM) - 4:45 PM to 6:15 PM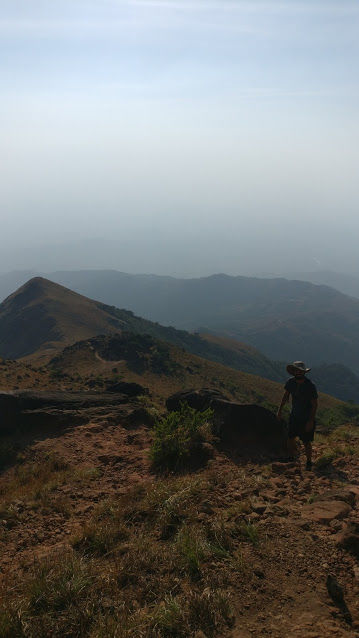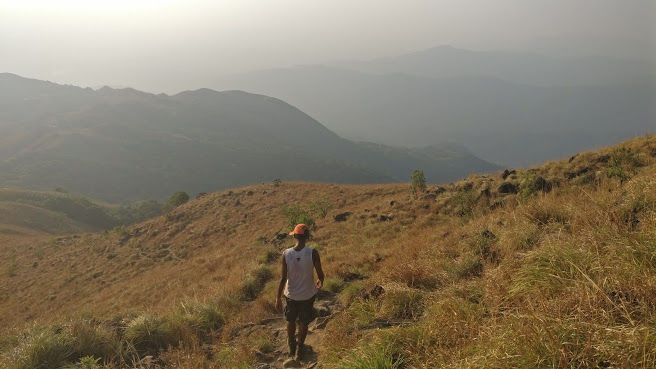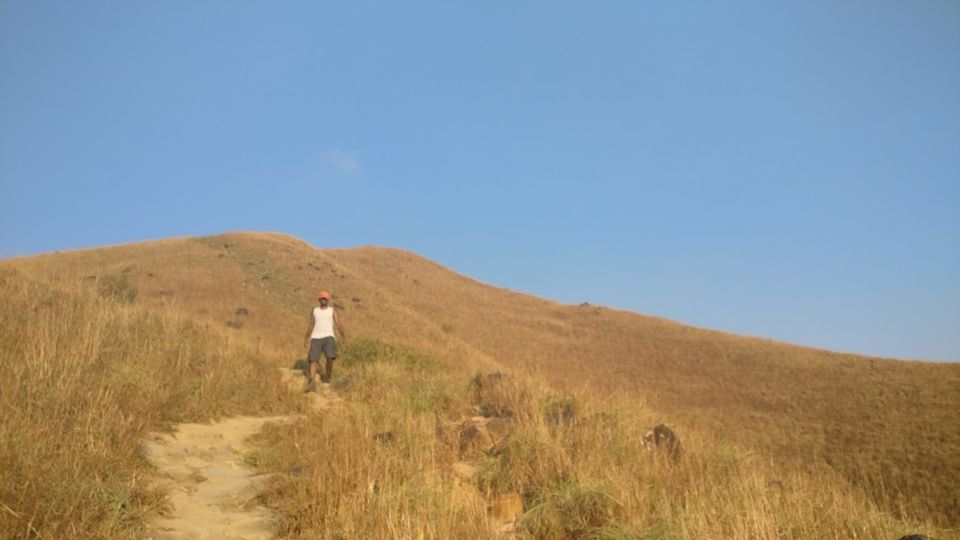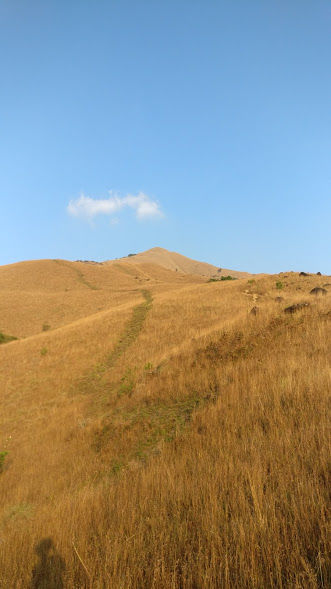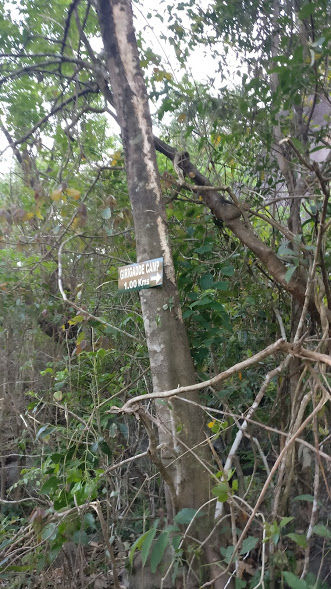 - Rest at viewpoint 2 - 15 minutes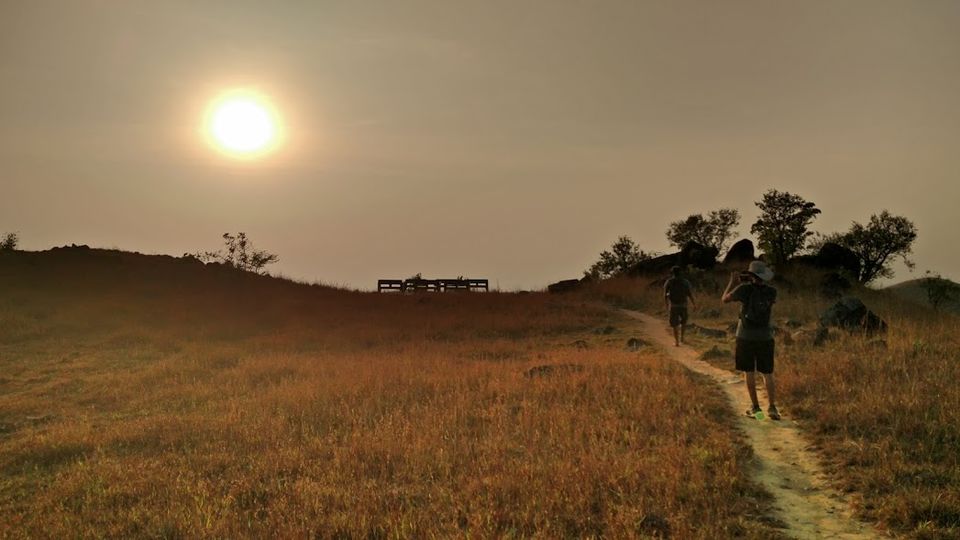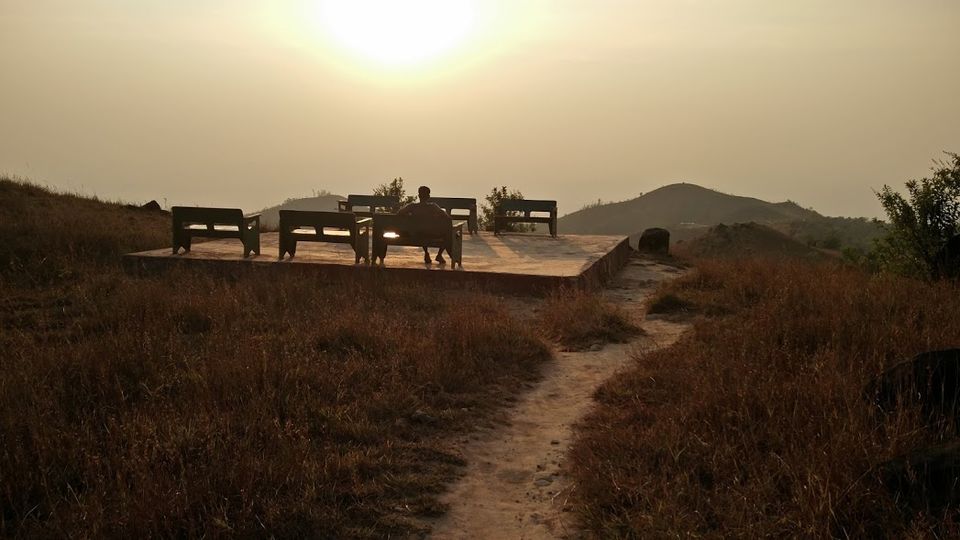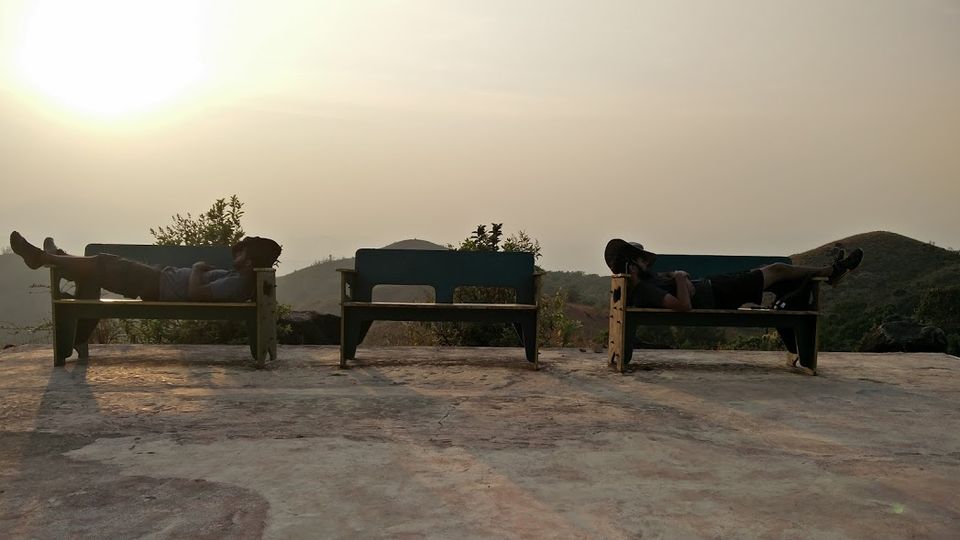 - Viewpoint 2 -> Forest office (500 m)- 6:30 PM to 6:45 PM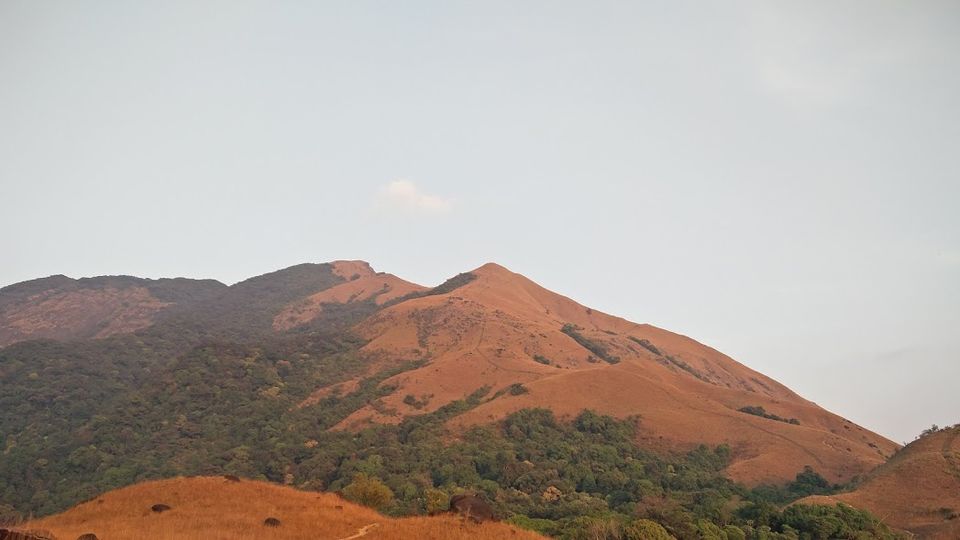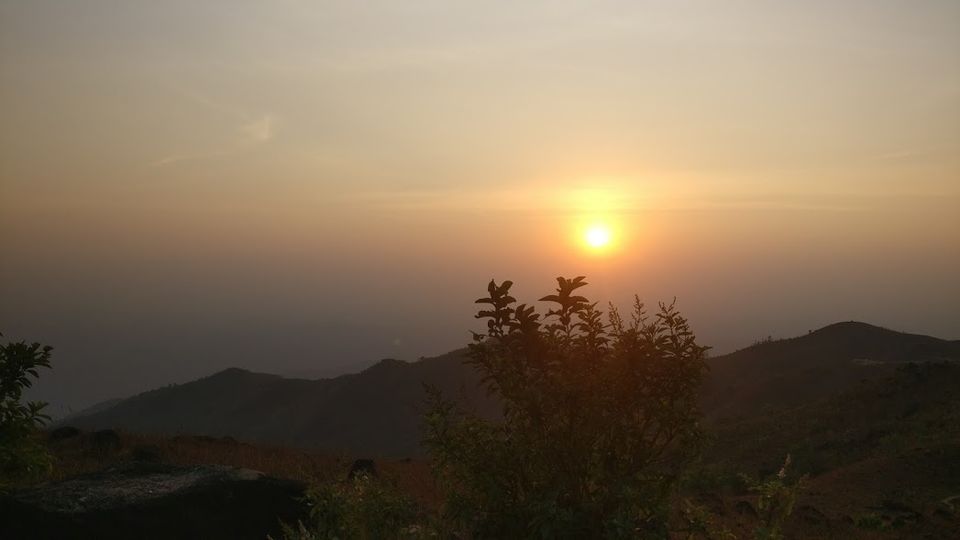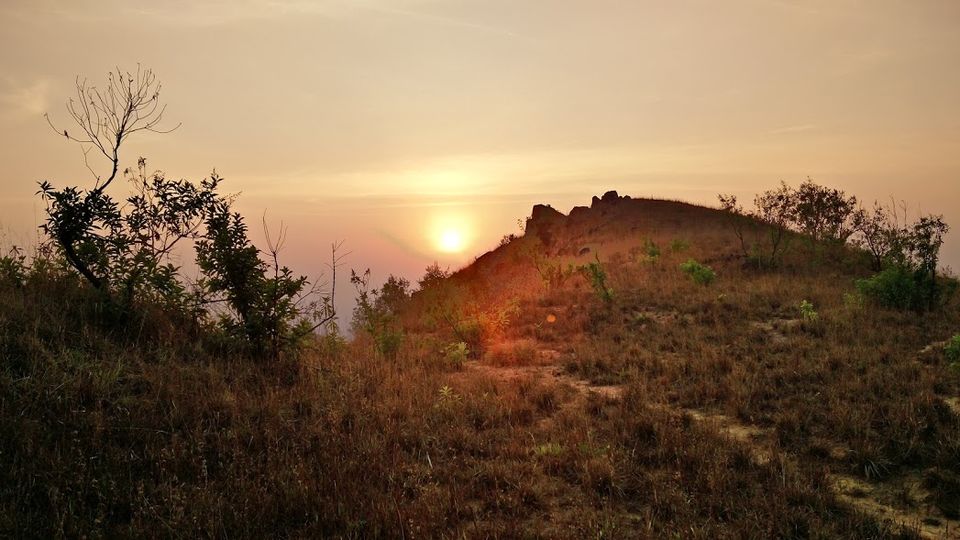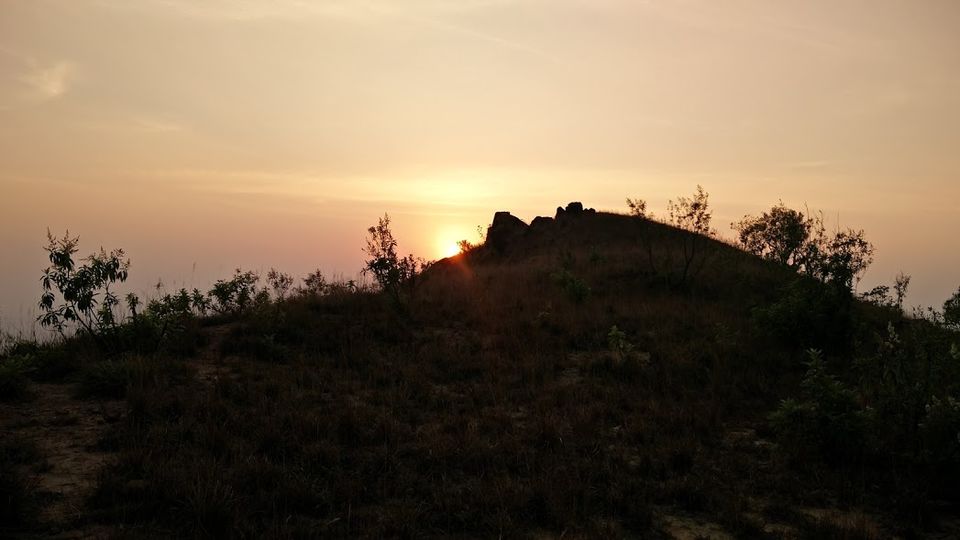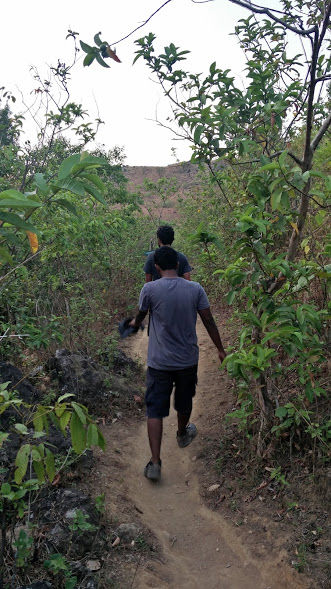 - Forest office -> viewpoint 1 (120 m)- 7:00 PM to 7:15 PM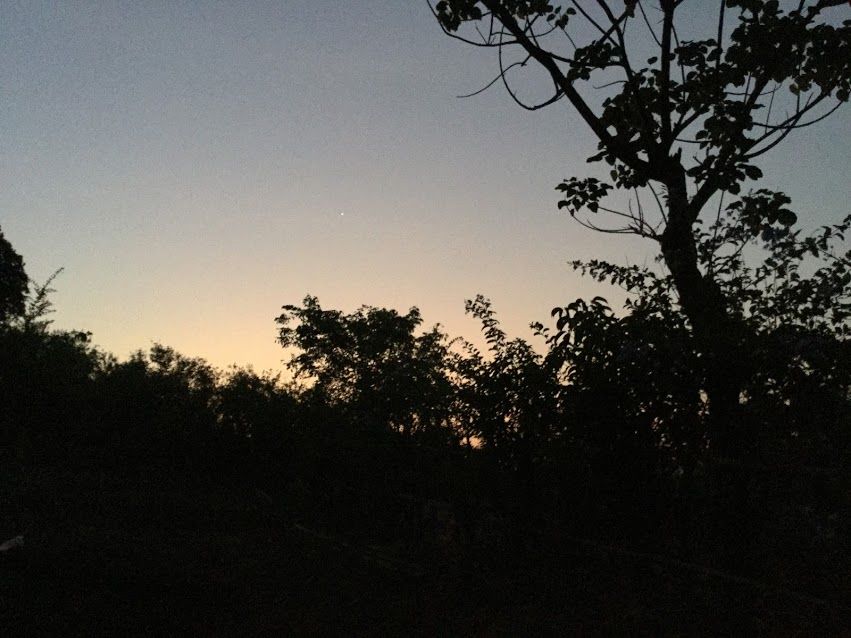 - Woke up the boys - 8:30 AM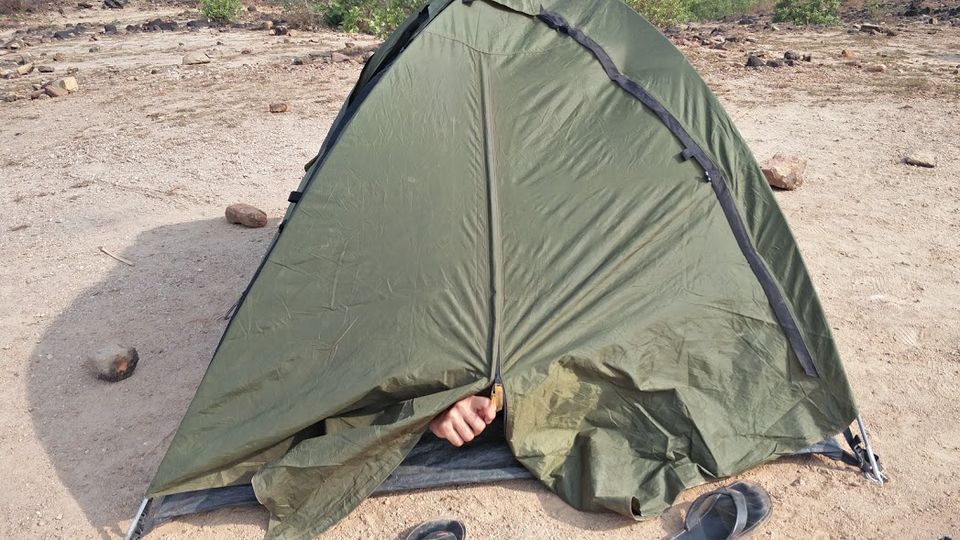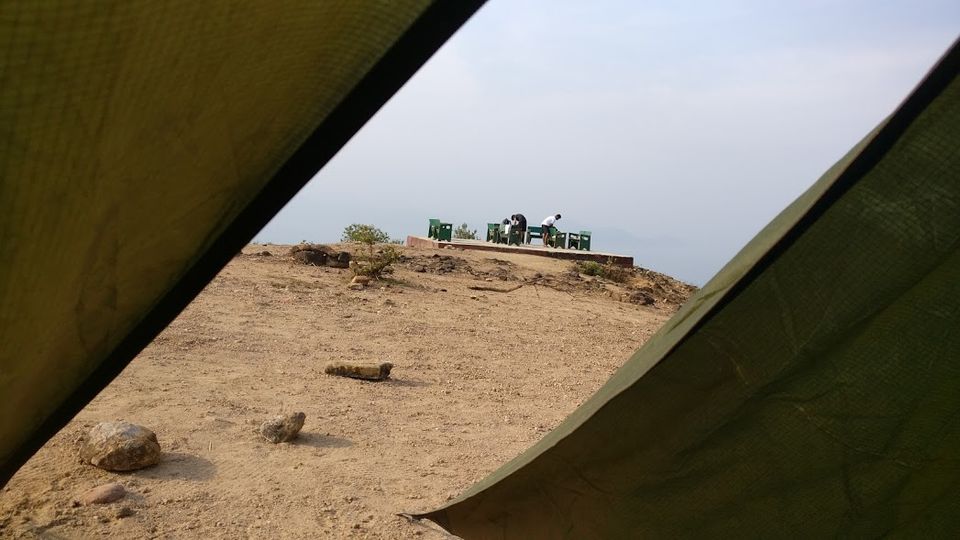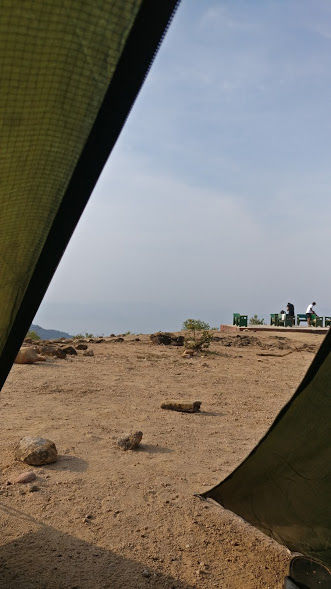 - Rest at the forest office - 15 to 25 minutes minutes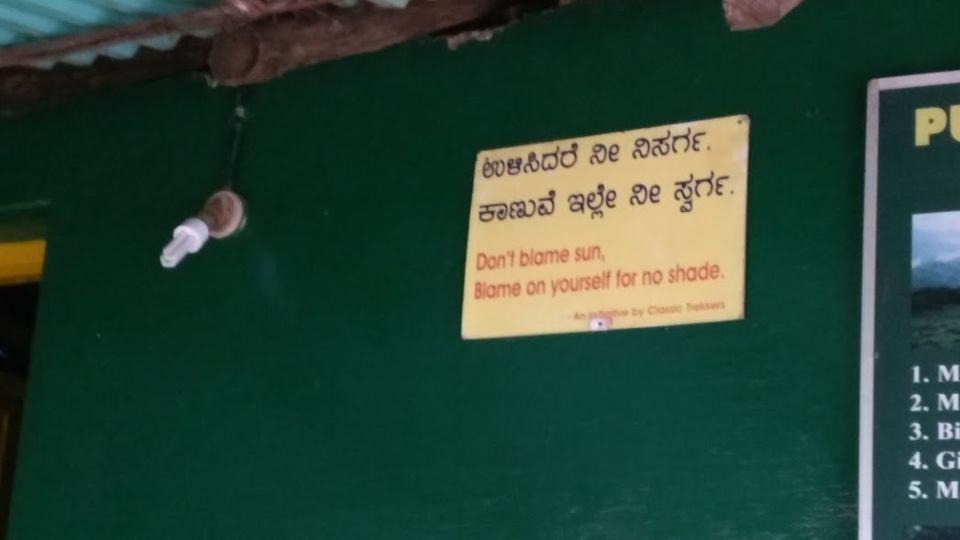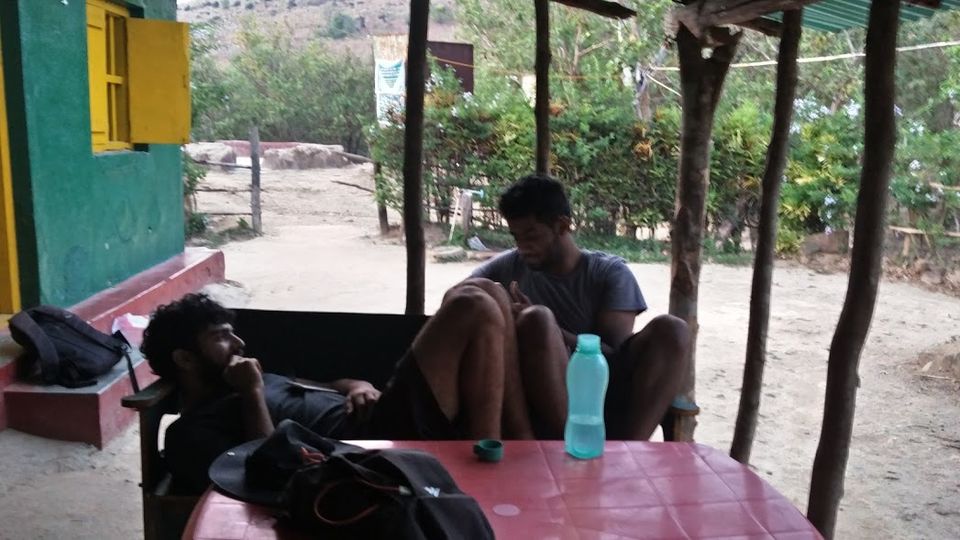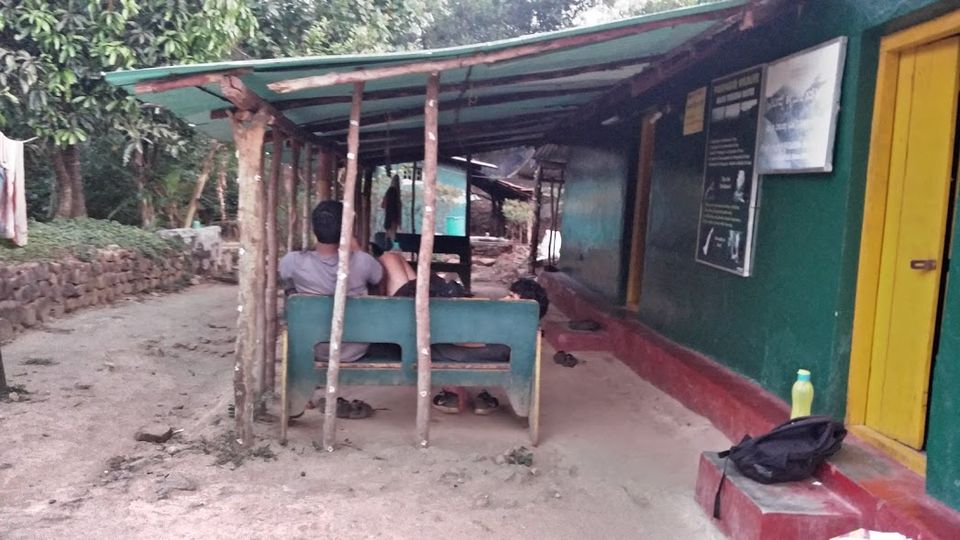 - Viewpoint 1 -> Restaurant (5.5 KM) - 10:20 to 12:15 PM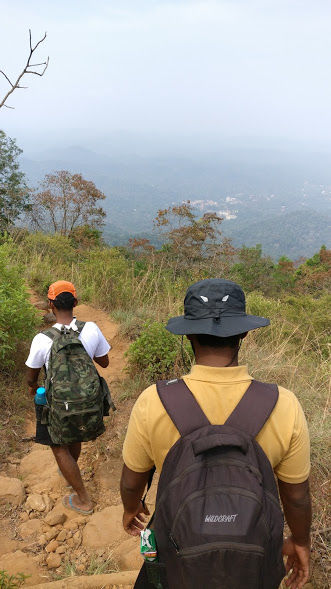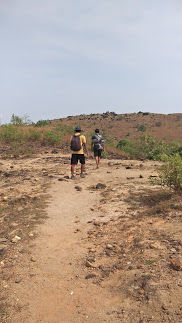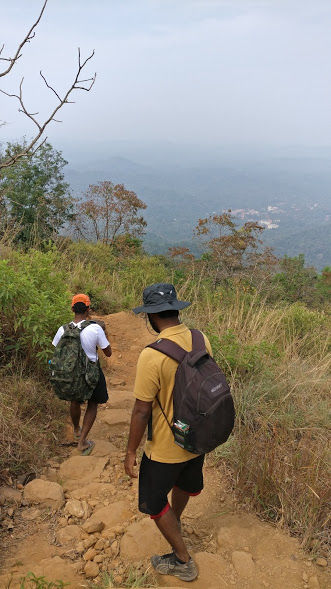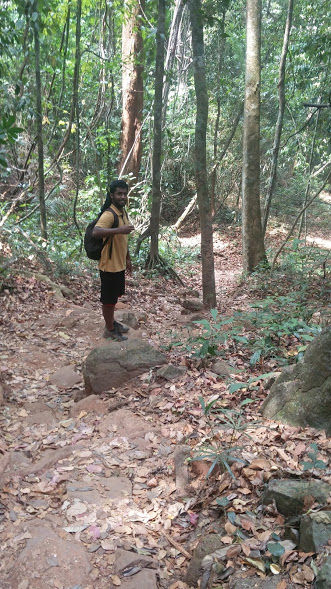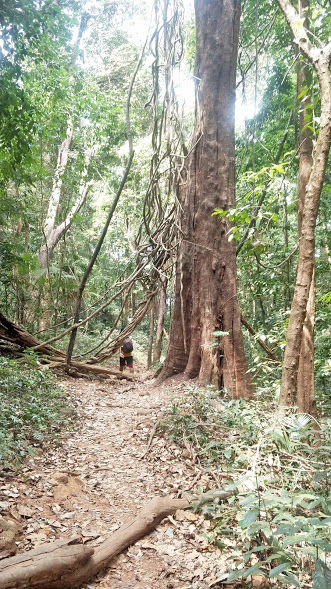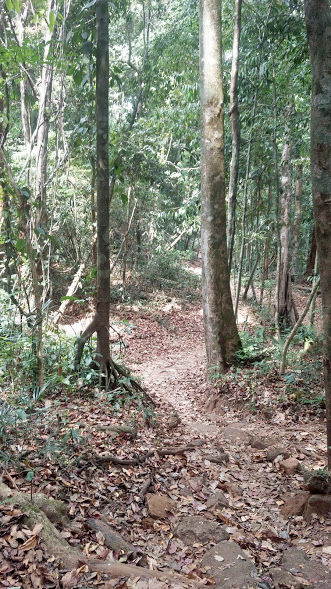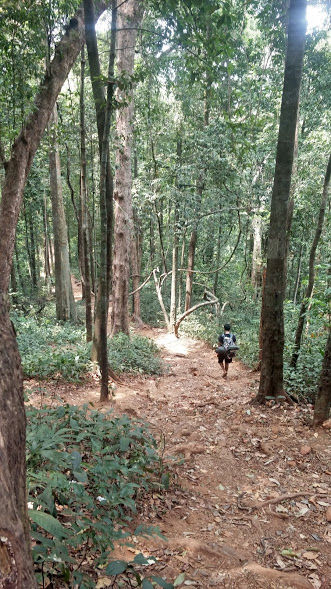 - Heavy brunch at the restaurant
I forget the restaurant name but it is located on the left on the way from the trail , right before the temple. Very clean restaurant with amazing food. I was too hungry to click food pictures.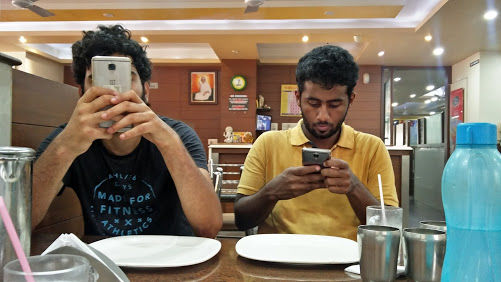 - Pitstop at viewpoint 1 - 7:15 PM to 8 PM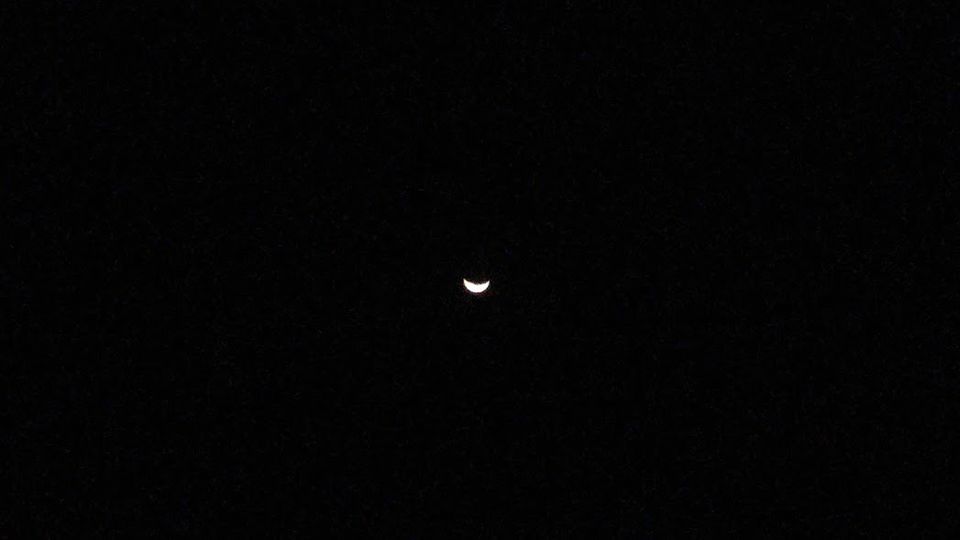 Order:
4 butter kulcha, 1 naan, 1 kulcha, 1 malai kofta, 1 paneer butter masala - Rs 700.0
- Viewpoint 1 -> Bhattara Mane and dinner - 8 PM to 9 PM
- Bhattara Mane to Viewpoint 1 - 9:00 PM to 9:20 PM
- Tent pitching, star gazing and sleep - 9:20 PM to 6:30 AM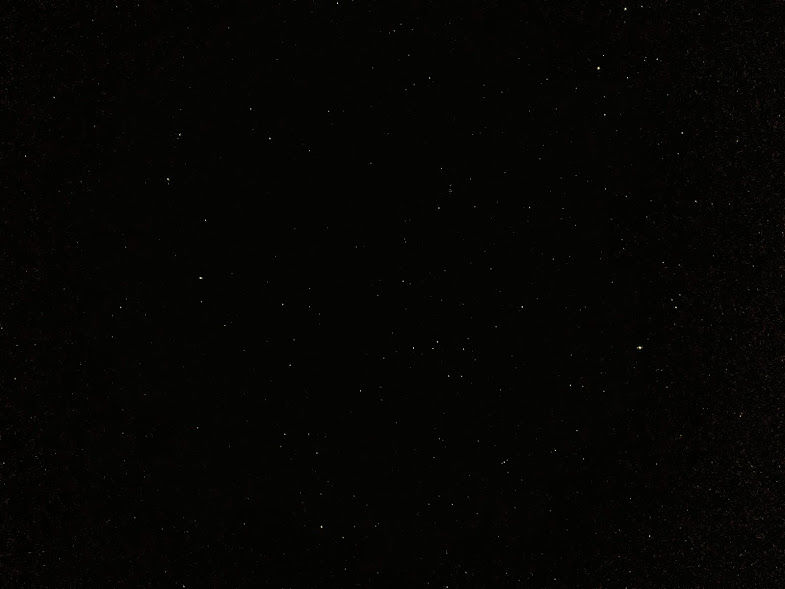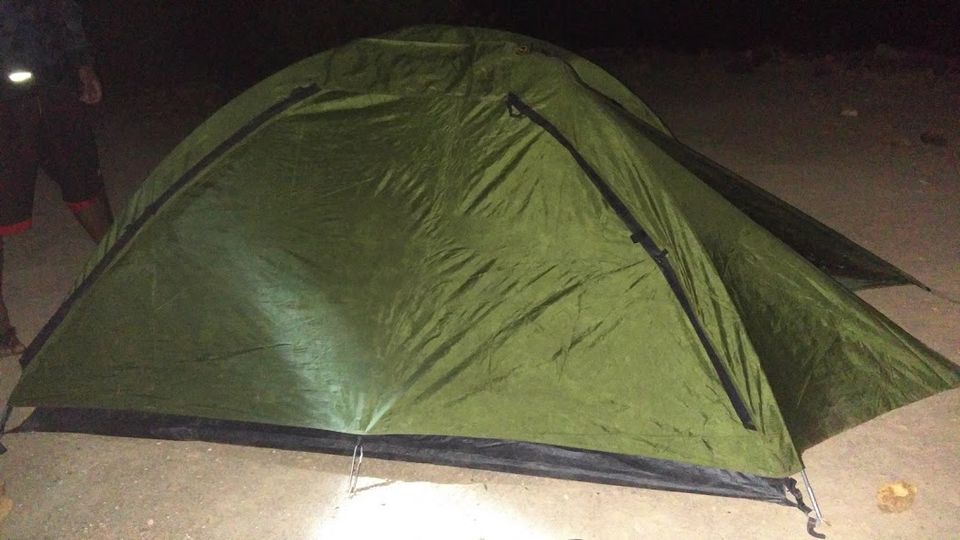 - Subramanya bus stop -> Bangalore (Subramanya travels) -5:15 PM to 11:30 PM
Passengers: 3
Total fare: Rs. 1597
Tips before trekking:
> Carry a lot of green grapes for the trip, they keep you hydrated and are a good energy source. Grapes kept us going.
> Avoid oily or fried food.
> Buy lots of buttermilk at the base before the trek.
> Bhattara mane is the only place for any kind of refreshment on the trail so be prepared and carry a lot of water.
> Bhattara mane is Mr Bhat's house, he provides shelter and food for trekkers. He serves food only at specific times.
Call him before you start your trek. Contact number: +919448647941 , +919480230191 , +919945618495. You could walk into Bhattara mane even if you are unable to reach him by phone.
> No, they don't check your bags at the forest office. You're welcome.
> You get tents and sleeping bags for hire before the start of the hiking trail.
> This is quite a difficult trek, you need to be fit to really enjoy the whole journey.
Hope this article helped you, please let me know what else I could have added.
- Chilling at Viewpoint 1 - 6:30 AM to 8:30 AM
Got up at 6 AM because of 2 idiots trekking who had no regards for privacy or the fact that there are people sleeping in the tent. They spoke loudly and flashed their torches at our tent. Don't be idiots.
Slept for half an hour after the disturbance.