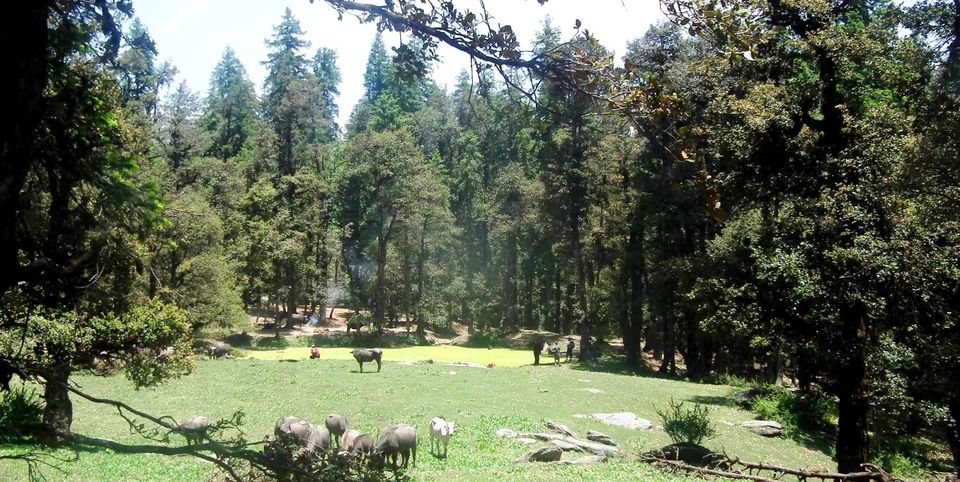 Introduction
Nagan - Giri-Ganga Trek is a best way to trek in the close vicinity of Shimla, and to experience, an undisturbed thick pristine Pine cover with stunning views of snow-capped Himalaya. The trek offers to admire one of the remote Himalayan countryside deep into numerous intersecting valleys. Meandering over the ridgeline, this ancient route unveils the geologic puzzle where Shivalik mountain system gives way to Greater Himalaya.
Old temples and these ancient routes reveal the deep faith in the mountain Gods here as natives today trek many kilometers to get blessed from these spiritual Himalayan abodes. Also, a symposium of rare Himalayan flora adores the lush green meadows in the thick clearings. Concluding, at the source of River Giri-Ganga, one of the most sacred rivers of the region, this is the best trekking introduction to unexplored Himachal Himalaya.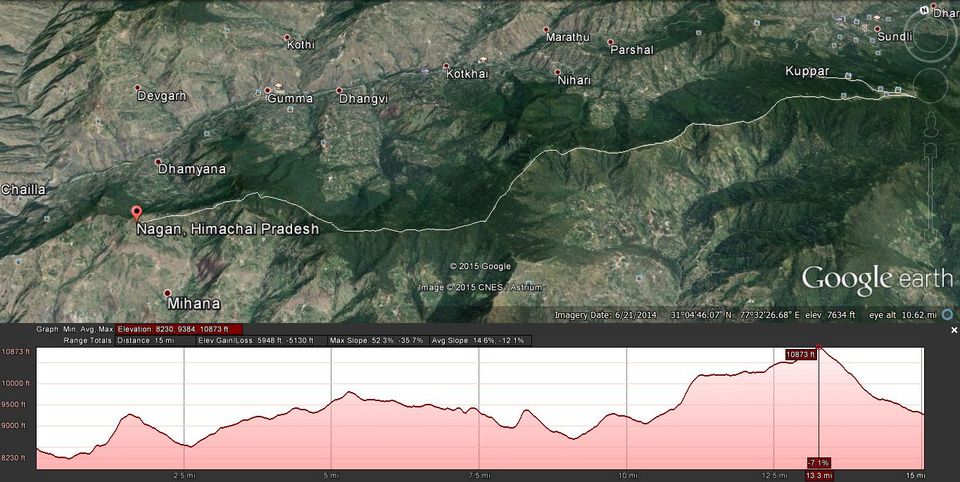 Detailed itinerary:
Day 01: April 13th Shimla – Theog – Chaila – Ghoond – Nagan – Dhandi
Arrive in Shimla and check into Camp Redwoods. After breakfast, drive through one of the least explores shimla countryside, loaded with apple orchards on the terrace farms and growing wide range of food grains, vegetables and aromatic spices. In early 1800's these areas were divided into small princely states with few tiny villages in the territory. With each village having its own local deity, the supreme power, all the socio-economic disputes came under its jurisdiction.
Two hour of lovely drive passes through winding roads to reach village Nagan, the starting point of the trek. Hike to the first campsite, Dhandi, a ridgeline clearing among secluded thick coniferous cover.
Duration of drive: 2 hours
Duration of walk: 2 – 3 hours
Grade: easy to moderate
Day 02:- April 14th Dhandi – Badher – Raja ka Talab – Teer
With a refreshing morning offering unparallel views of snowcapped mountains panorama, start your day after a hearty breakfast. The gradual ascend, through thick Cedar forest, suddenly gives way to stunning views on either side of the valleys.
Rare Himalayan alpine flora and fauna and undisturbed views becomes the course of the day. An absolute delight for a photographer's eye, many unspoken tales echoes these silent valleys. Stop en-route to enjoy a well deserved packed lunch.
The walk further passes through a lush green meadow, Raja ka Talab (Pool of the Raja) and for early evening reach Teer.
Camp overnight, under night full of stars.
Duration of walk: 5 – 6 hours
Grade: easy to moderate
Day 03:- April 15th Teer – Raja ka Talab – Kupper – Giri Ganga
Soak yourself in the Himalayan morning Sun and after breakfast continue your exploration today, hiking up to Kuppar. This is the highest point of your trek. The silence of the forest is constantly broken by the sounds of the melodious birds. En route, stop to enjoy your packed lunch.
Finally hike down from Kuppar to Giri Ganga, reach your Camp for the evening. Camp by the river side and overnight in tents.
Duration of walk: 5 – 6 hours
Grade: easy to moderate
Day 04:- April 16th Giri Ganga- Khara Patthar – Narkanda – Shimla.
Today, after a leisure breakfast, explore some rare temples from the medieval times around Giri Ganga. Since these routes from unknown times, has been used to ferry local Gods on pilgrimage, by the natives.
Finally descend down to Khara Patthar. and drive back to Shimla. Reach Shimla by 7:30 and take the volvo bus back home.
Duration of drive: 4 - 5 hours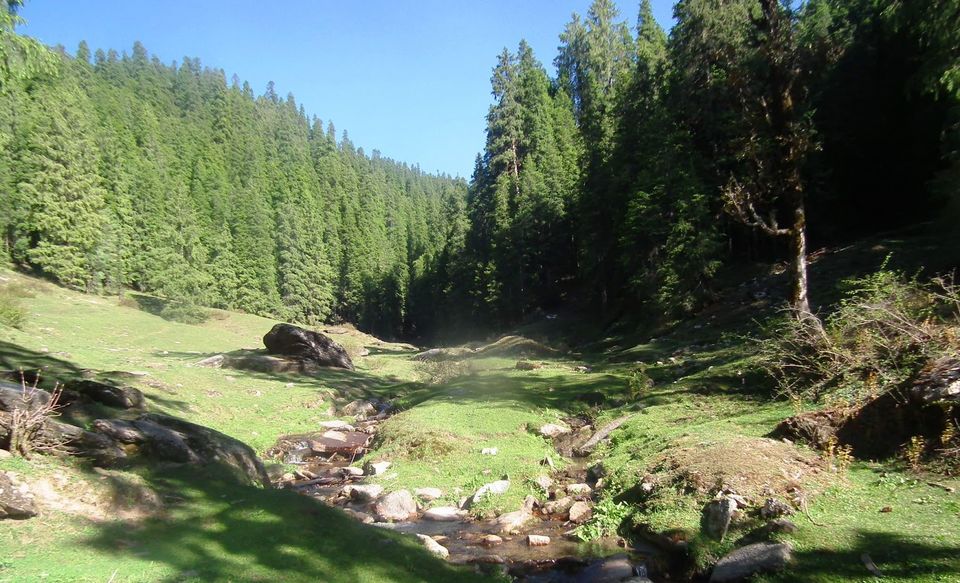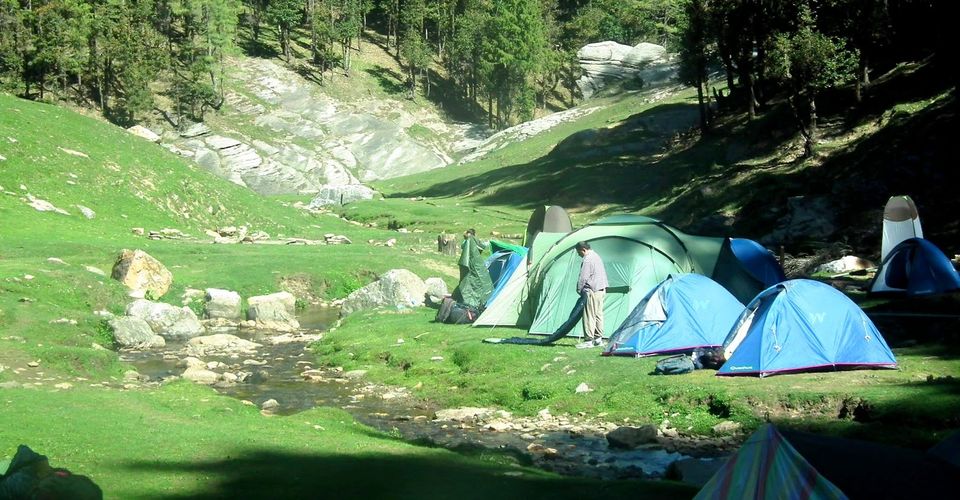 TREK COST
Double sharing basis (2 persons sharing a tent & room) – Rs. 14500 Per person
Single sharing basis (1 person to a tent & room) – Rs. 21500 Per person
COST INCLUDES
Transport from Delhi to Shimla and from Shimla to Delhi in Volvo
Transport from Shimla to start and back to Shimla as per the itinerary
Accommodation on single/double occupancy
We believe that roughing it out necessarily doesn't mean sleeping in smelly sleeping bags, compromising on safety by using low quality equipment and having unappetising meals. We focus on your safety, basic comforts and the environment while camping. Keeping this is mind, the following equipment is provided on the trek:
3/4 season alpine tents.
Fresh and clean Sleeping bags of very good quality or if you prefer your own sleeping bag you can buy new sleeping bags at good rates from our store.
Camping stools
Mess Tent
Toilet tent with portable toilet seats
First Aid / Medical kit
2 guides for the group of maximum 12 trekkers so 1 guide for 6 group members. This will ensure high safety and more information and personal attention which are necessary to appreciate a trek. All our guides are professionally trained and have many years of relevant experience in guiding treks.
All meals starting from lunch on Day 1 till breakfast on Day4. A lot of emphasis is given to nutritional needs and a menu of vegetarian dishes is prepared accordingly. We have a system of providing 6 small meals along with tea/coffee in between.
Porter/mule charges for carrying camping equipment & rations
Forest entry charges, permits & camping fee (if any)
First aid kit (our guides are certified in handling first aid situations)
COST DOES NOT INCLUDE
Service Tax
Porter/mule charges to carry your personal bag
Stay & meals in Manali
Any meals/services not mentioned above
Any charges for video cameras, still cameras, etc.
Alcohol, soft drinks, beverages, etc.
Personal expenses like tips, telephone calls, laundry, etc.
Any costs arising out of unforeseen circumstances like landslides, road blocks, bad weather, etc.
Insurance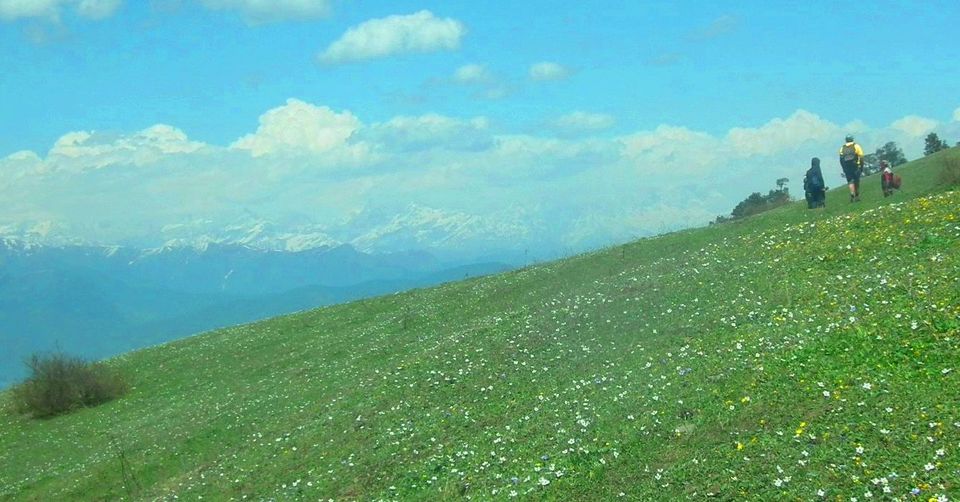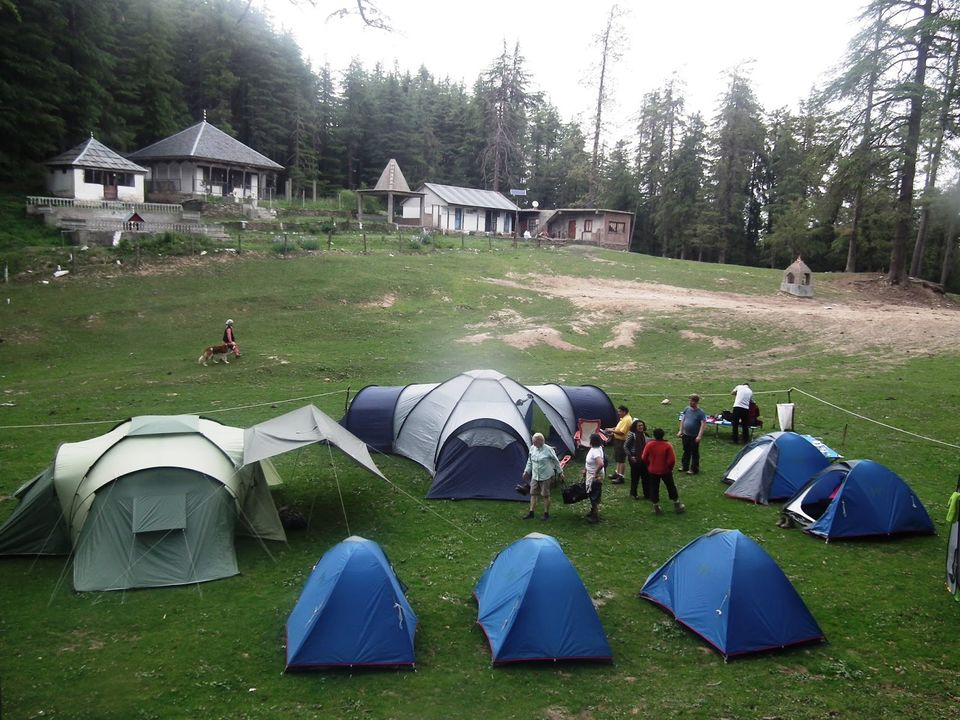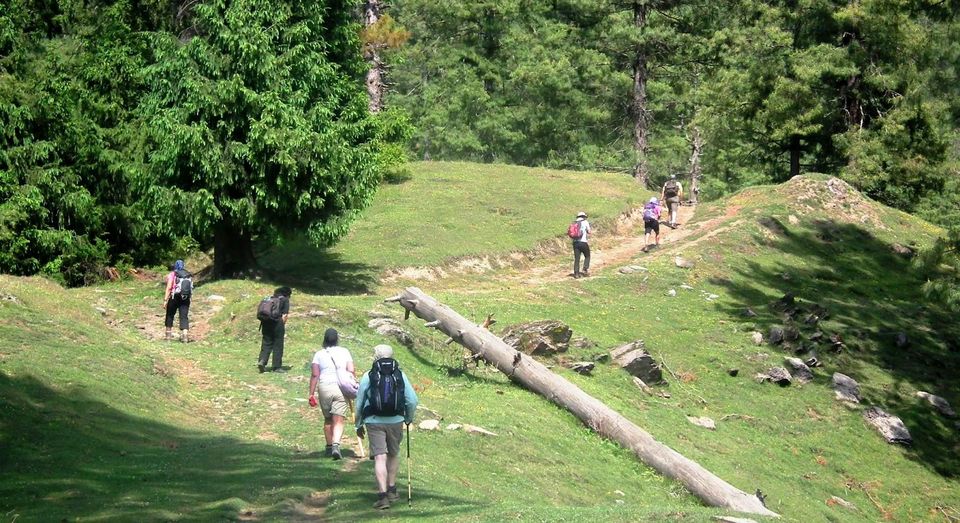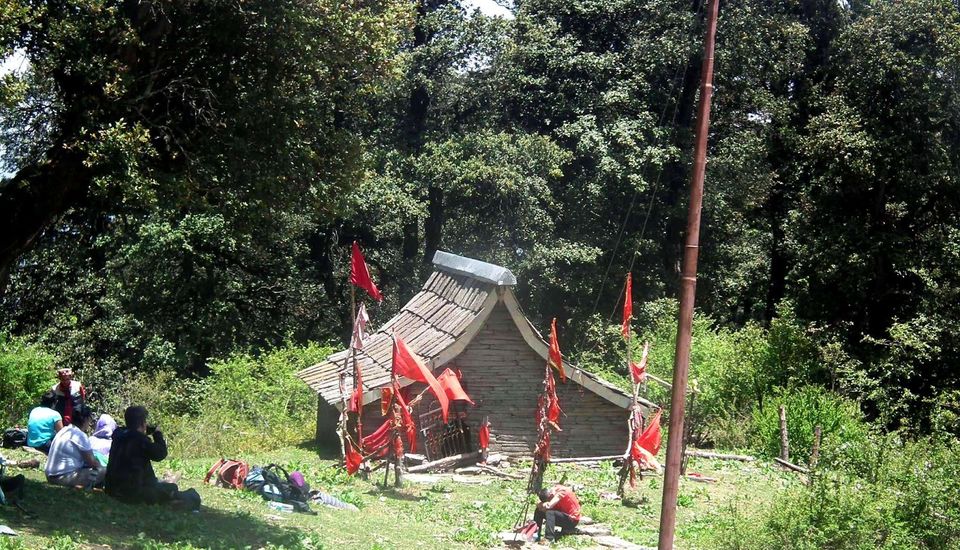 List of Essentials
It is very important for this adventure trip that you need to be equipped properly and with a bit of back up. Mountain/adventure travel requires one to be adequately equipped with the right kind of personal gear. Since one is travelling in the wilderness there will be hardly any opportunity to buy anything once you hit the trail so we urge you to carefully pack everything into your bags.
Shirts / T-shirts – 2/3
Warm shirt/light micro fleece pullover/full sleeve T shirt
Trekking Pants (water resistant/repellent & having inside lining for extra warmth) - 2
Windproof/water resistant outer shell (jacket) of good quality (no flimsy wind cheaters please!) with a proper hood
Down jacket with min 600 fill power rating
Thick Fleece / Full-sleeve Woollen sweater
Thermal inner wear (upper & lower)
Woollen cap (Balaclava)
Inner fleece gloves
Outer water proof gloves
Thick woollen socks & regular socks (4 – 5 pairs)
Scarf/muffler (optional)
Comfortable waterproof (Goretex) Trekking/Hiking shoes (shoes with a thick sole and high ankles are recommended)
Camp shoes (these can be easy to slip in sneakers/sport shoes)
Gaiters
Raincoat / Poncho
Small light weight towel
Insulated water bottle & hydration pack (optional)
Cap / floppy hat to keep the strong sun away from your face
Sun glasses with UV protection and ability to cut the glare (imp when traversing through snow)
Sturdy walking stick / Trekking pole
Sunscreen Lotion
Lip Balm
Torch / Flashlight (with extra batteries)
Medicines, if requiring any specific medication
Personal toiletries
Book, if you like reading
Day pack/small bag which you will carry on your back every day and keep your essentials in it
Camera if you like (with fully charged batteries)
…LOADS OF ENTHUSIASM!! AND A PLEDGE TO LEAVE NO TRACE
Carry your stuff in a duffel bag, soft shoulder bag or a rucksack. Avoid suitcases, trolleys or any other hard luggage. As you will be walking long distances carrying a rucksack, avoid bringing unnecessary items on the trek. Please avoid carrying expensive watches, jewellery and electronic items on the trek.
To join this trek write to botadventure@gmail.com or call/whatsapp +91-89883-80393 or +91-92053-27729
________________________________________