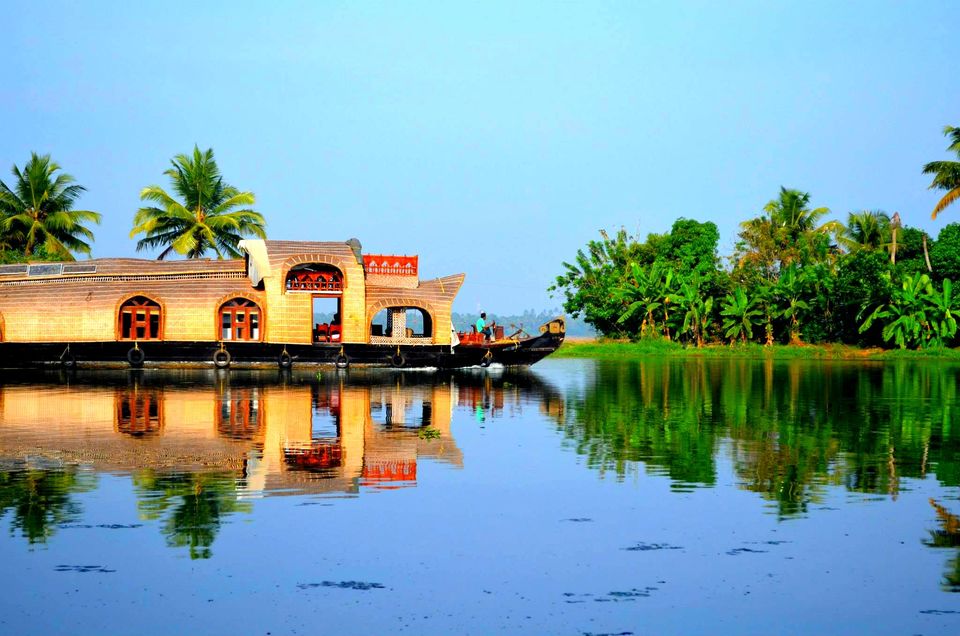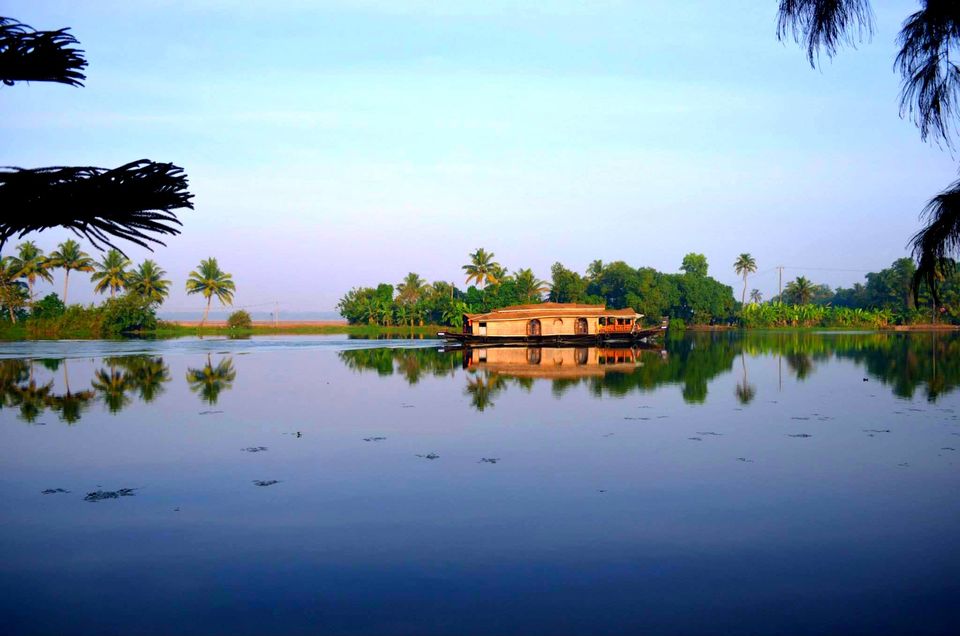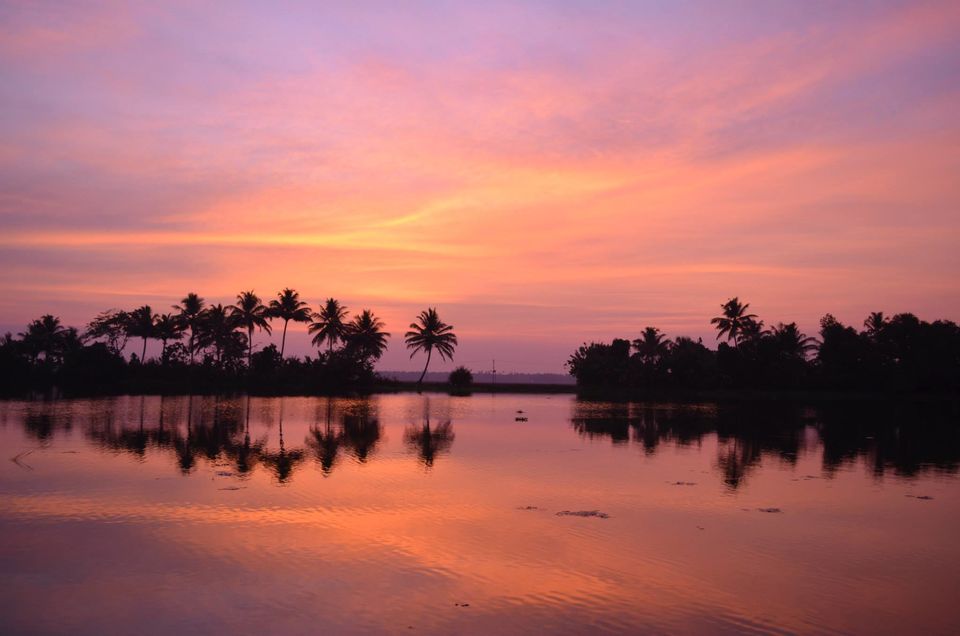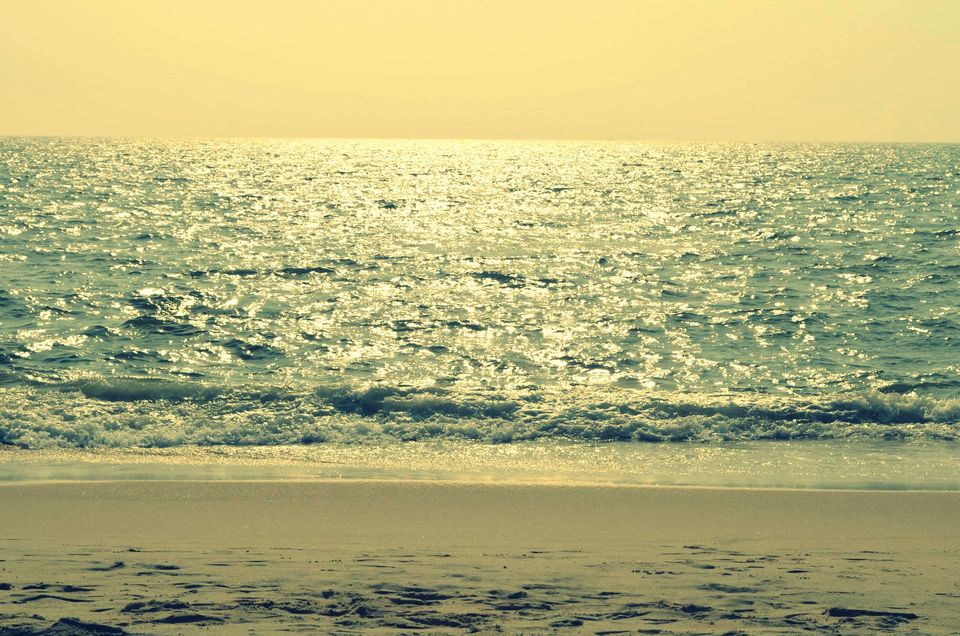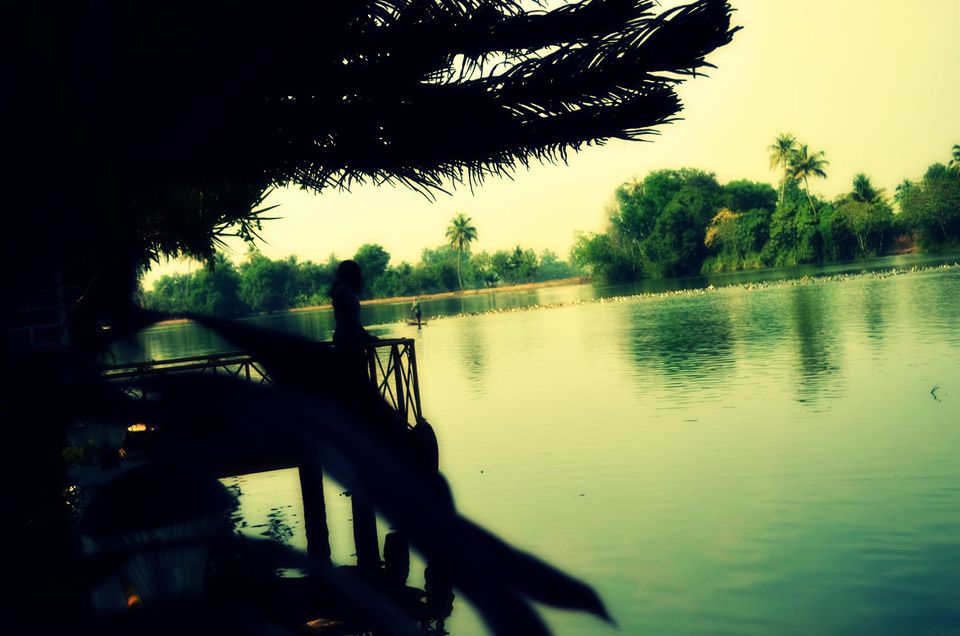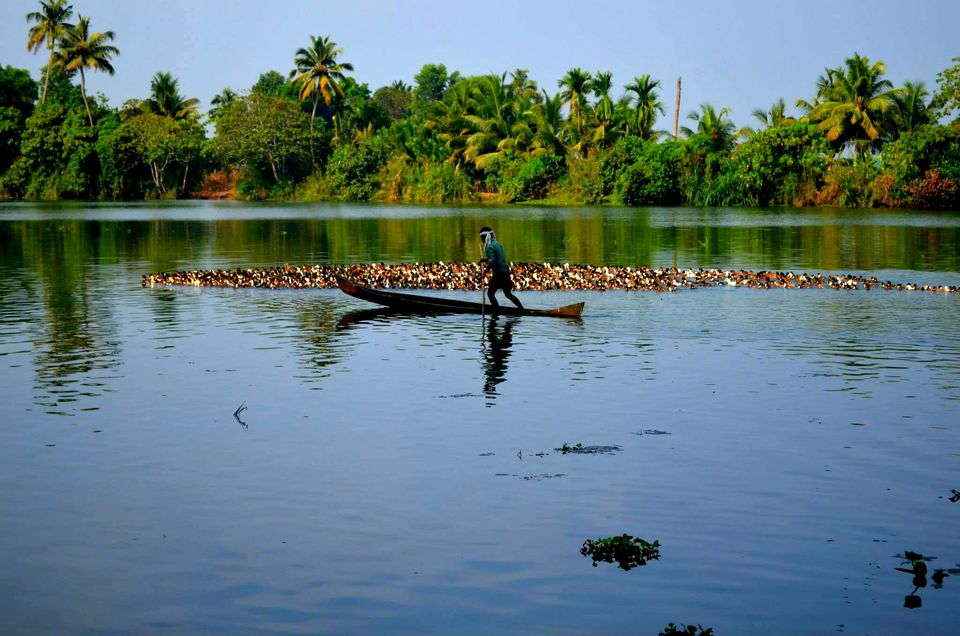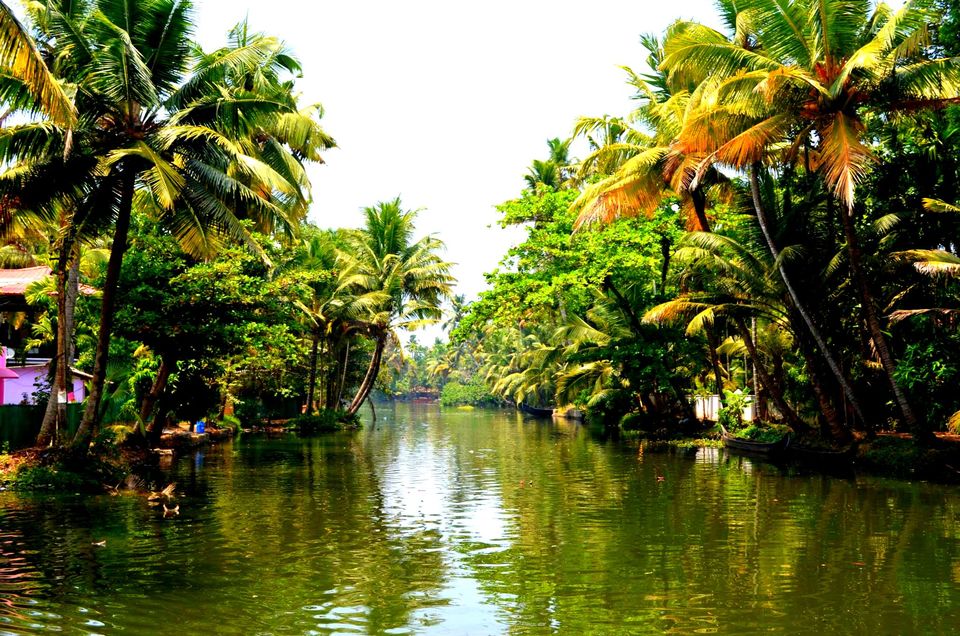 It must have started as a casual dinner conversation at my friend's sister's place. Newly-weds wanted to include their sister and her friend (me) in their trip to Allapey since she knew both our parents were not easily going to budge in if we were to tell them that we are two crazy girls who love travelling solo. One thing led to the other and their reservations were modified to include us as well. (We had a tough time explaining our other friends that the couple are traveloholics as well and they had already been to their honeymoon, we were just casually joining them).
It is a rough twelve hour journey from Bangalore by train and we started in the evening to reach in the early hours of the next morning. As the train pulled into the Alapuzha station, our spirits were getting higher. We took an auto that would take us to the Resort. We had booked rooms at Lake Haven Resort. Chempumpuram which was approximately 10 kms away from the railway station. As soon as we checked-in we were taken to our rooms and we couldn't help but marvel at the unbelievable noiselessness in the neighborhood. A good tip to people who wanna travel to Kerala is that off-season here actually means the time when schools have terminal exams – March. Otherwise if you are waiting for the best climatic time of the year, trust me you are never going to have luck finding it. Either it is rainy and cold or rainy and sunny. There's no way avoiding the rain, marsh and the mosquitoes that accompany the above. So don't wait for the perfect climate, instead if you are just a gang of friends or a couple with no school-going children, choose February, March or April because that's when the prices are pretty low and not too crowded.
Our resort was so awesome that we cancelled everything on our itinerary for the first day and decided to spend our entire time there. We had opted to take up a herbal spa sitting and the hotel had arranged it accordingly. Then we had a quiet, peaceful lunch facing the lake seated outdoor and the staff were really courteous and tended to every one of our needs. We realized we were the only people in the whole resort(since it was off-season). The next day we rented a boat which was big enough for the four of us and had these really comfortable furniture and took a ride on the back waters. We stopped for lunch at one of the places on the river-coast and enjoyed some really tasty sea-food though it was insanely expensive for a road-shop, because you aren't going to find that many places to eat once you have set-off for the ride. We visited the Allapey beach which was clean and well maintained. The next day we had enough time to check-out and get our food souvenirs. We had hoarded as much of those yellow plaintain chips and 'halwa' as we could carry.
We hadn't done a lot of sight-seeing, but the obvious choices would be:
Alappey Beach
Boat House
Pathiramanal Beach
Temples and churches
Our main agenda was to chill off for the weekend, have some drinks, little of sight-seeing and a lot of swinging on the hammock and that was just what we did. All in all it was definitely a trip to remember.
How to reach: Well connected by trains, buses
Nearest Airport: Cochin International Airport (75 kms)
What to do: Backwater rides, enjoy some time off your busy schedule in this pristine place
What to eat: Seafood, Puttu & kadalai
Food Souvenirs: Kerala chips (yellow plantain chips), halwa
Photography: The Backwaters, local villages.