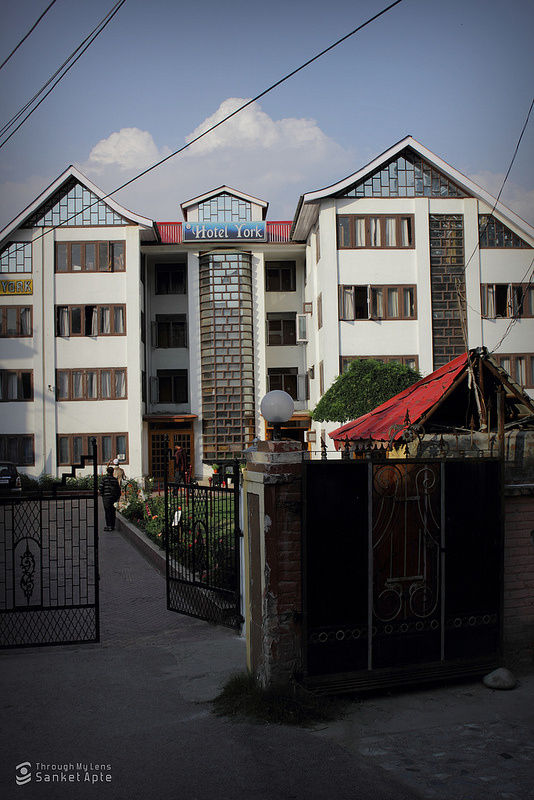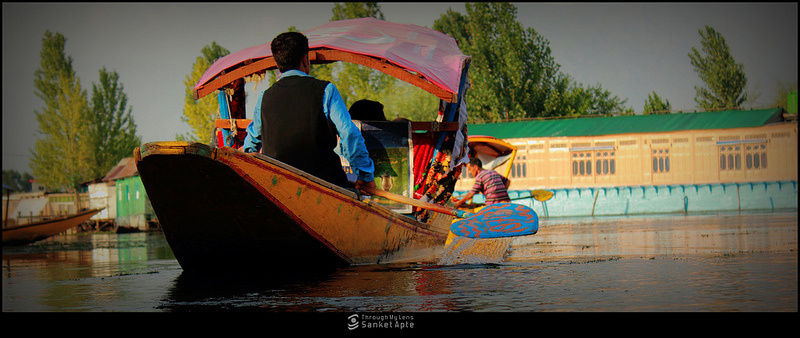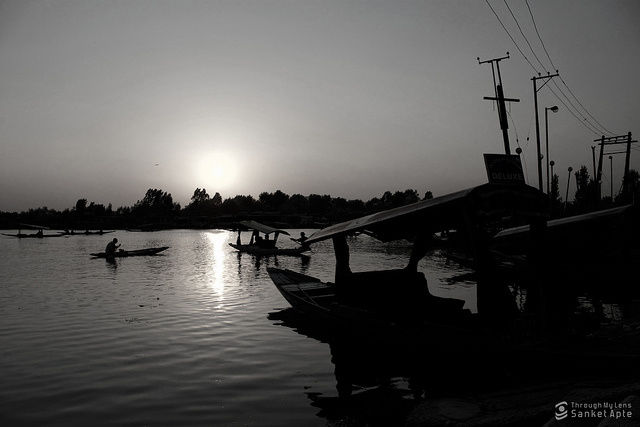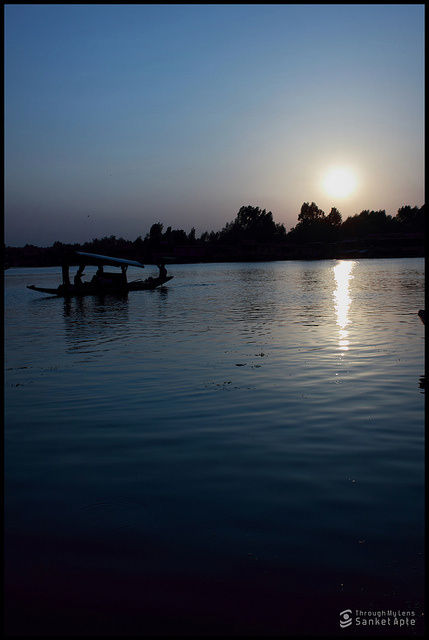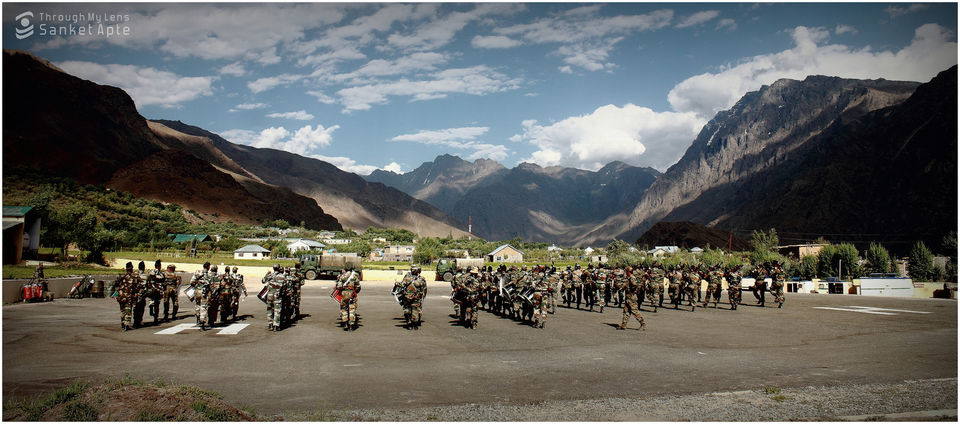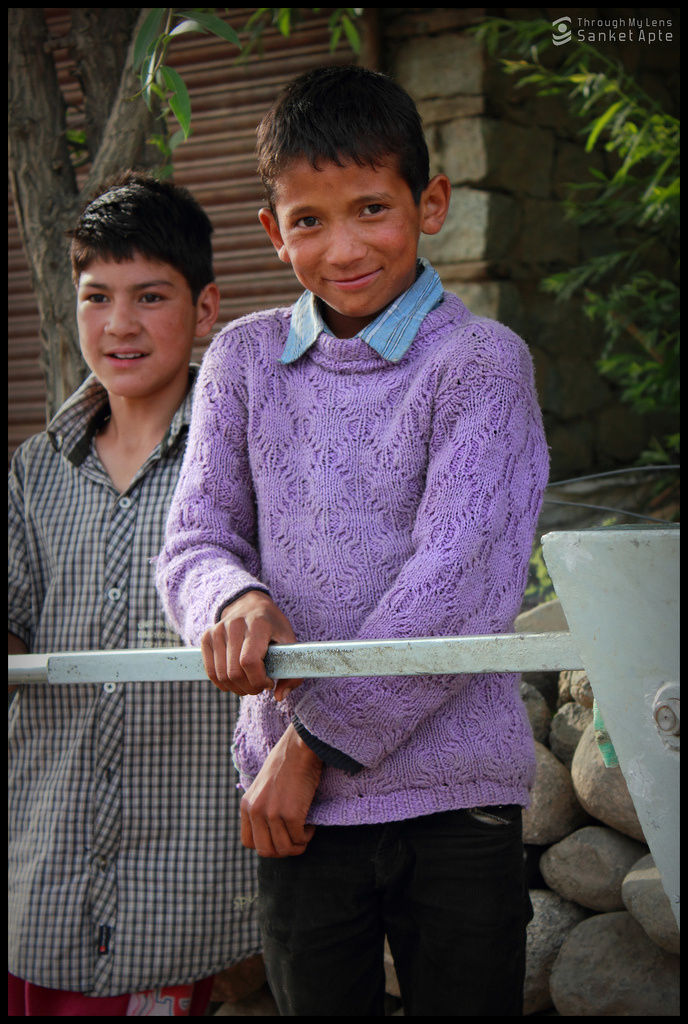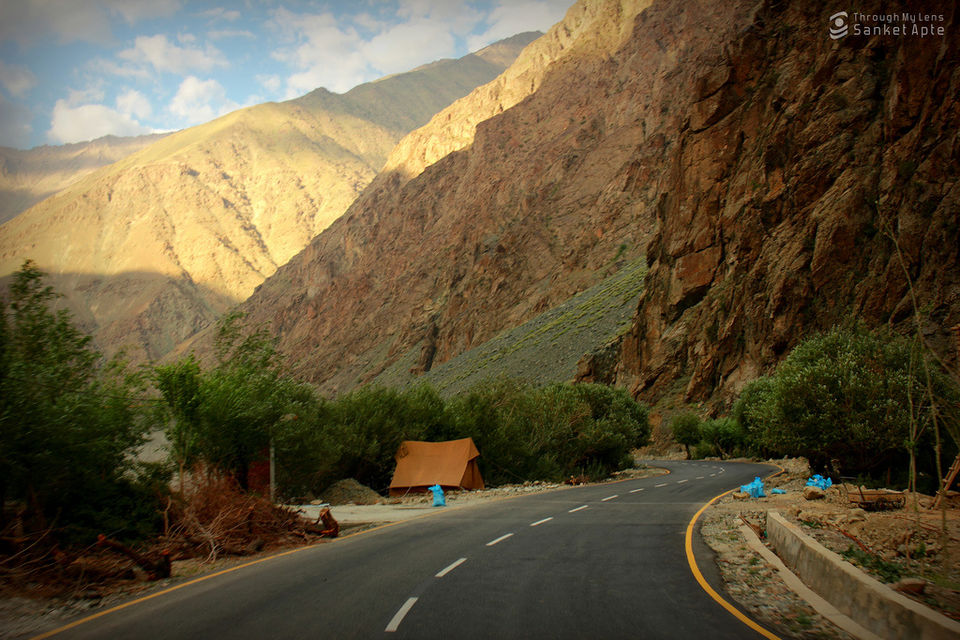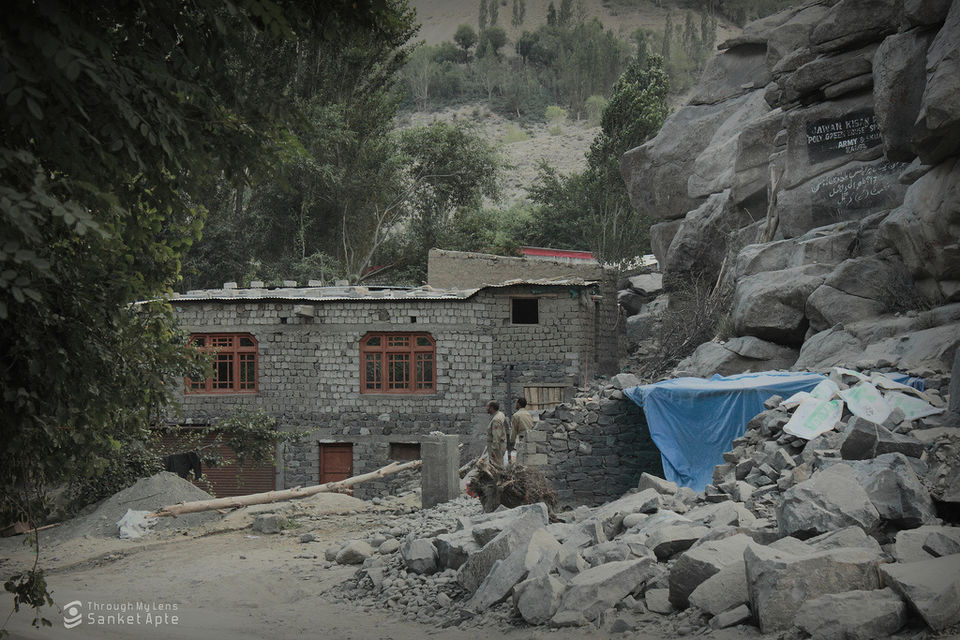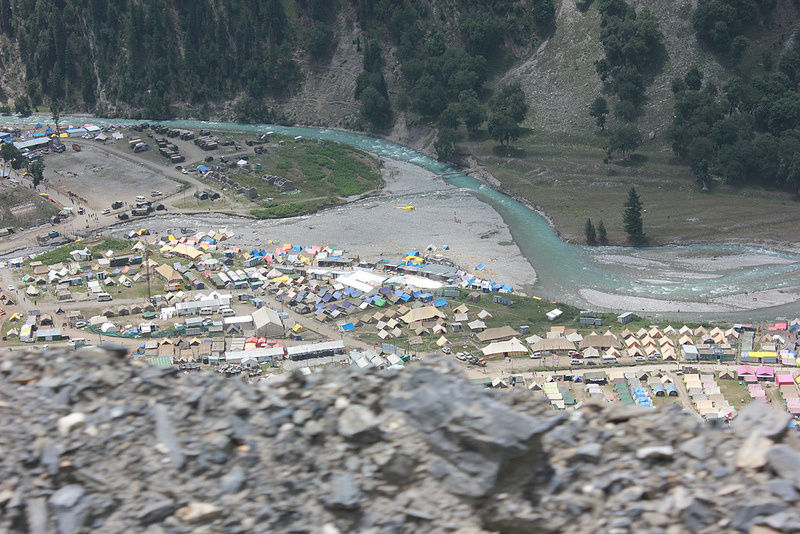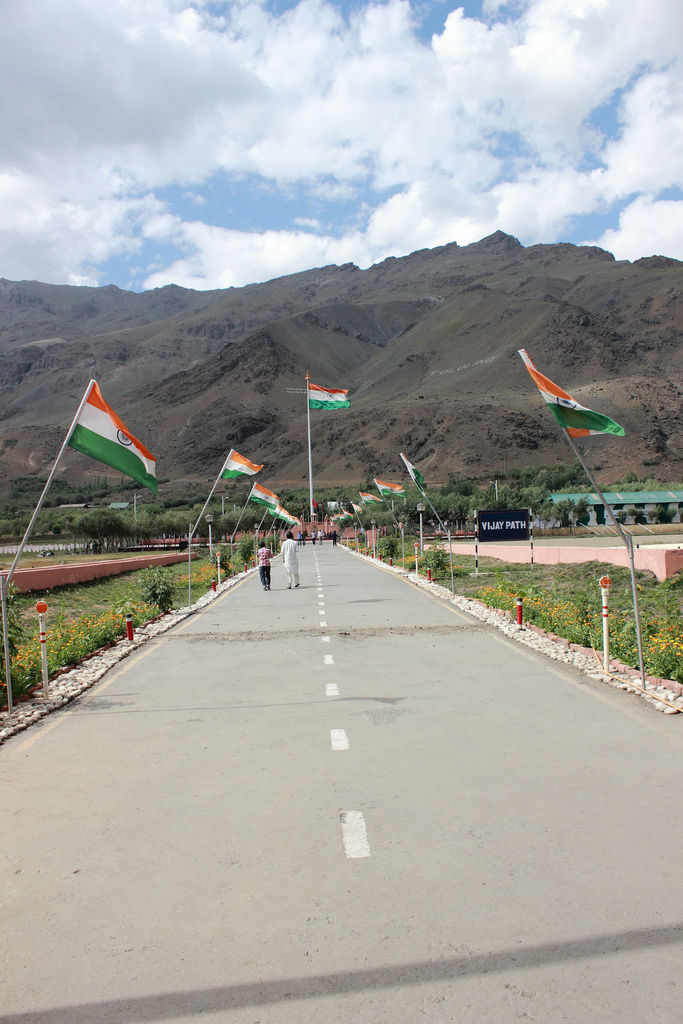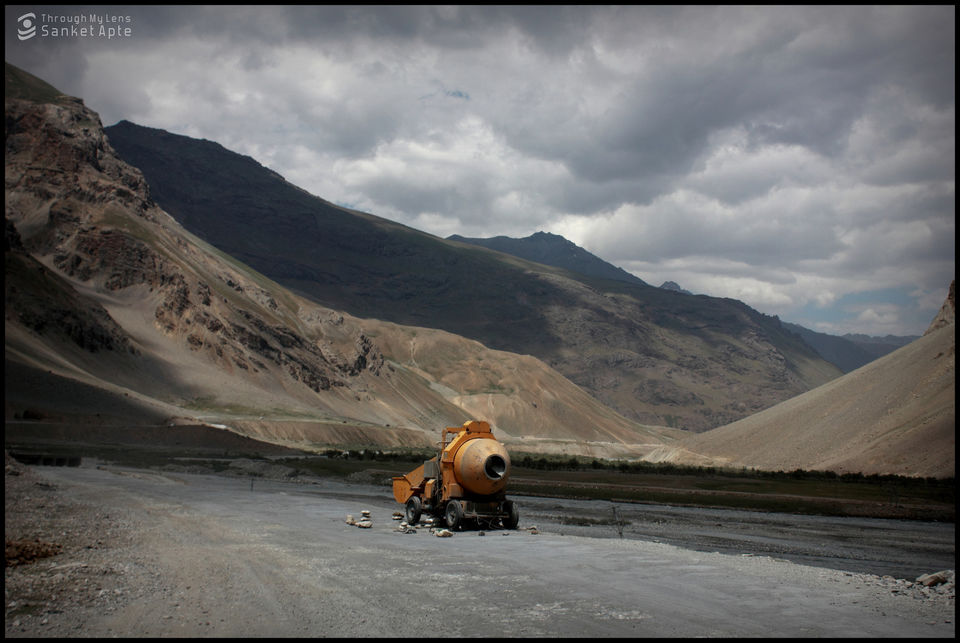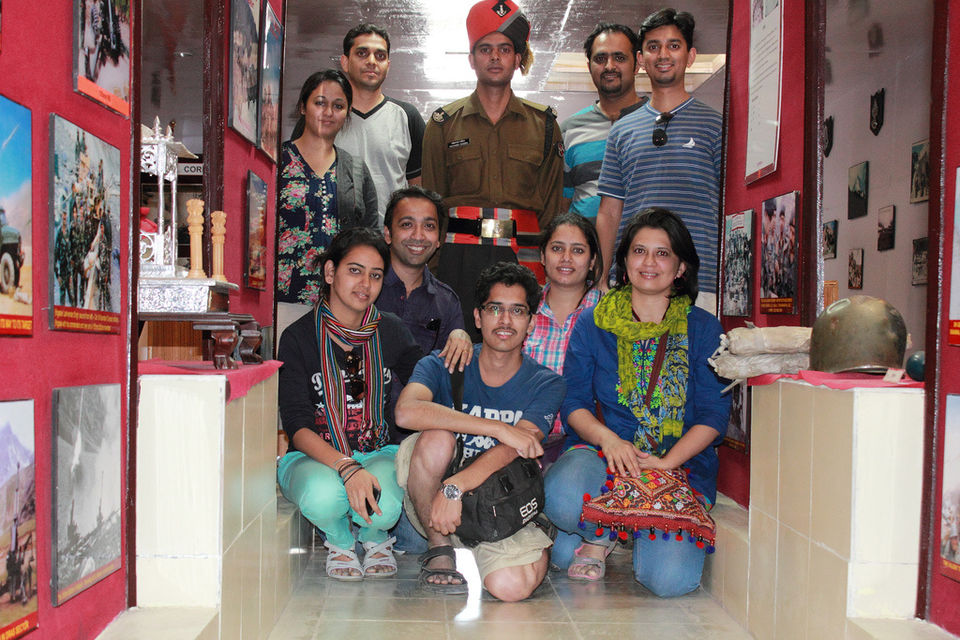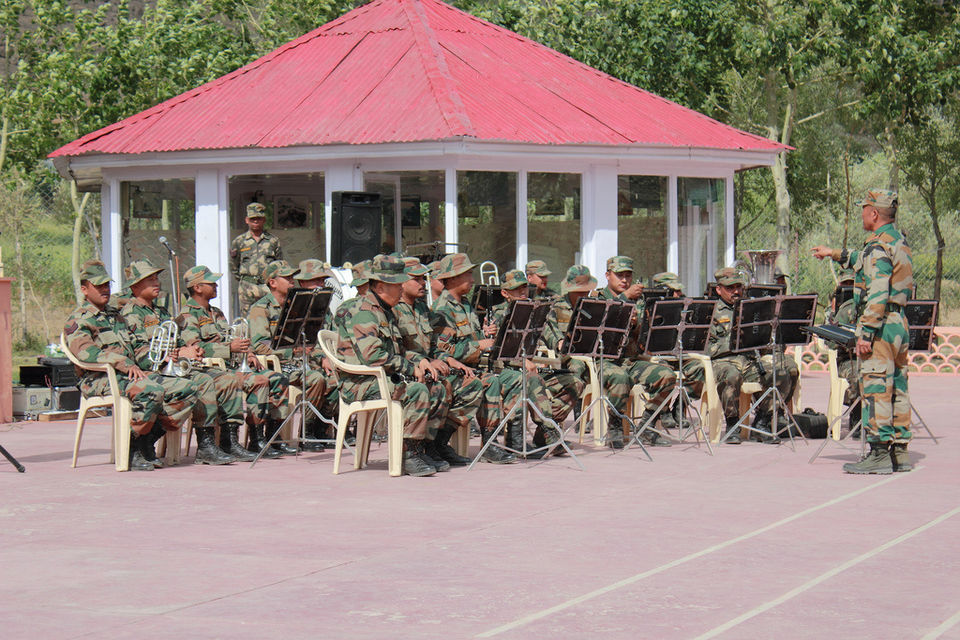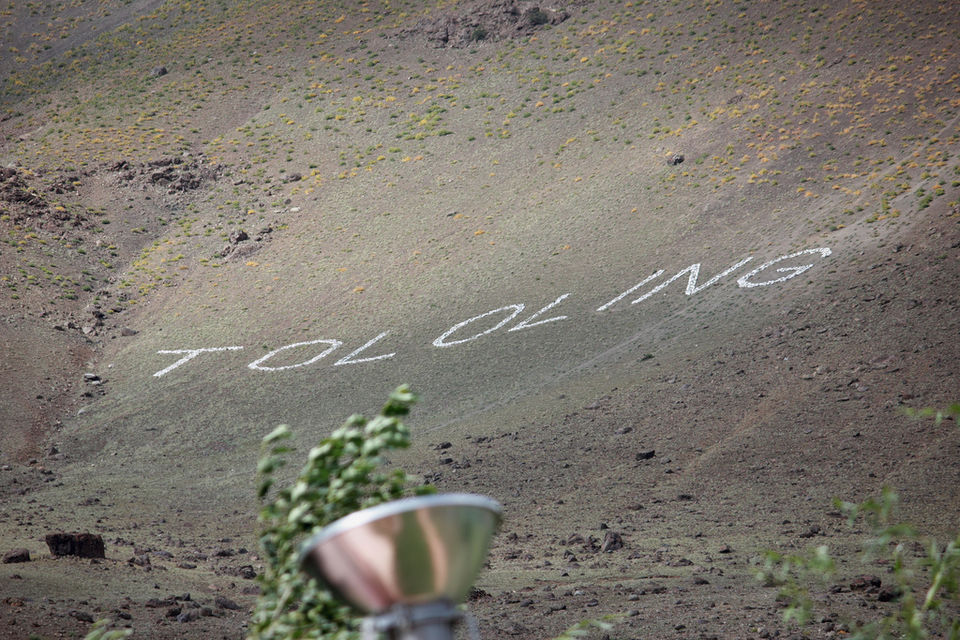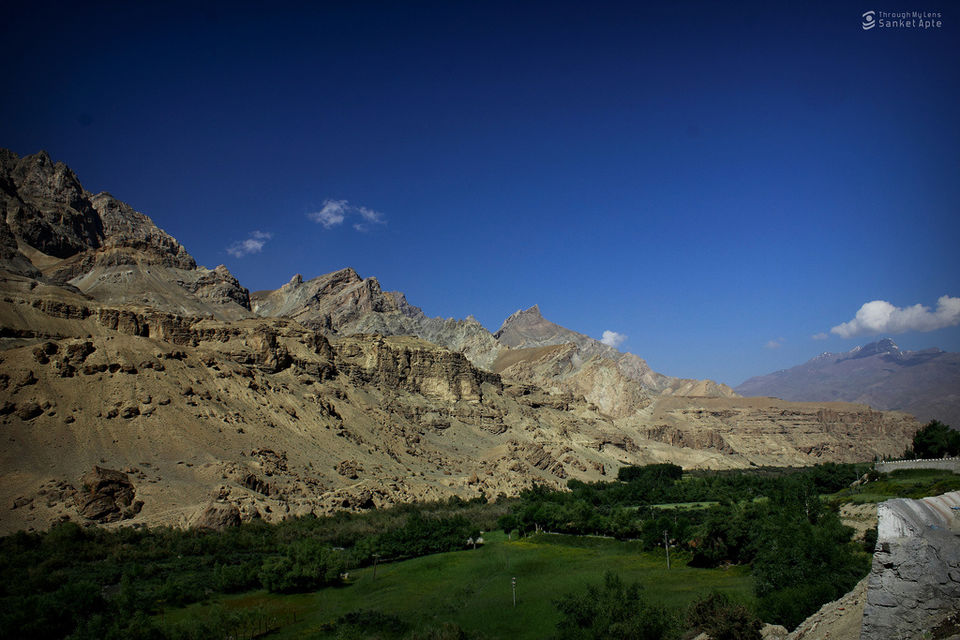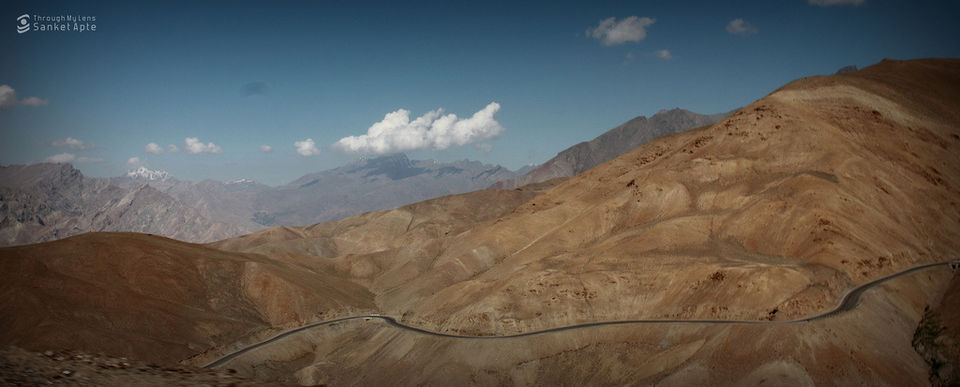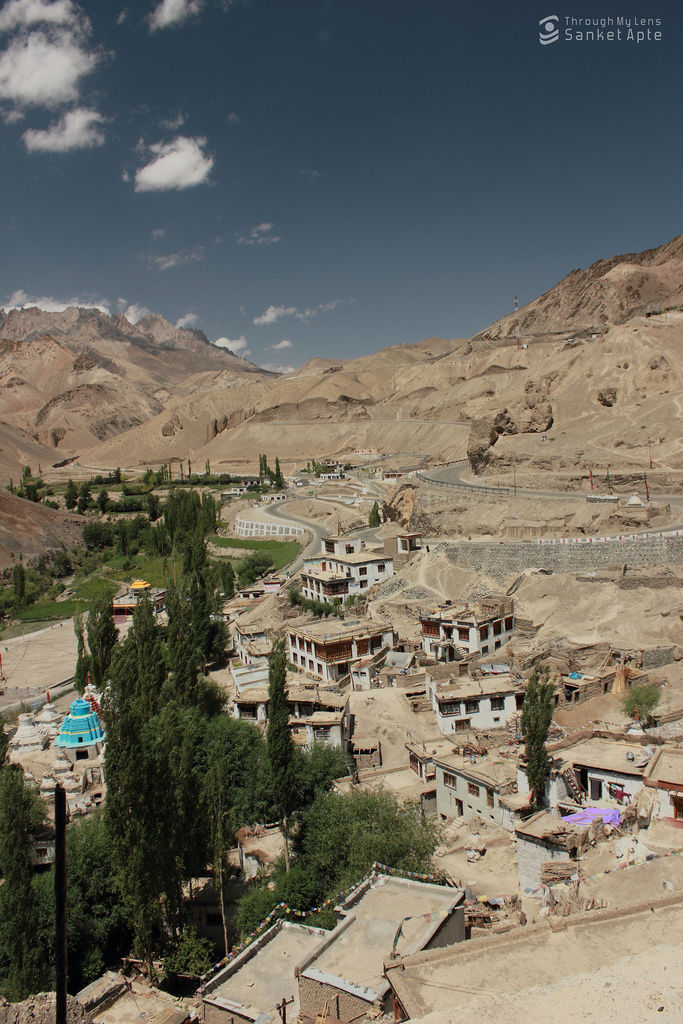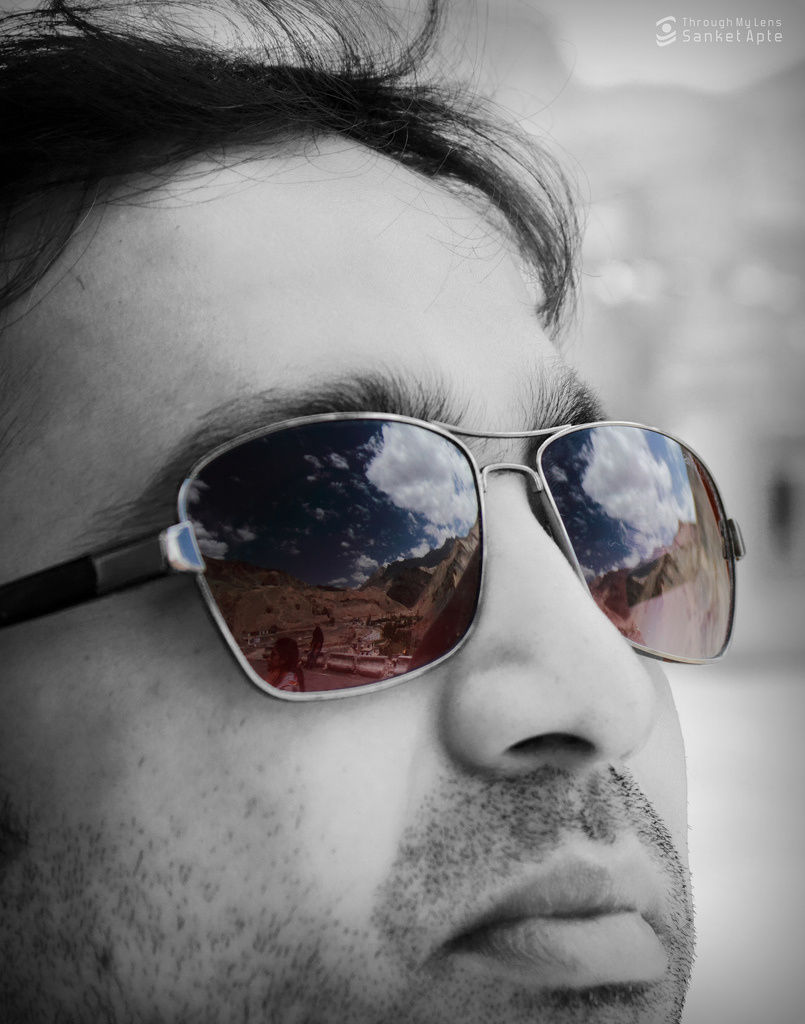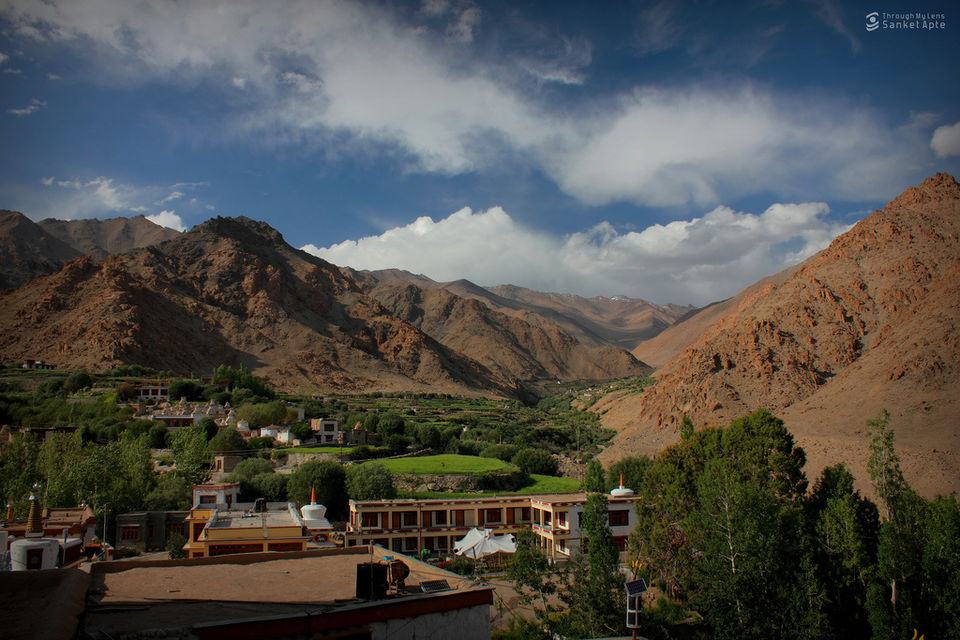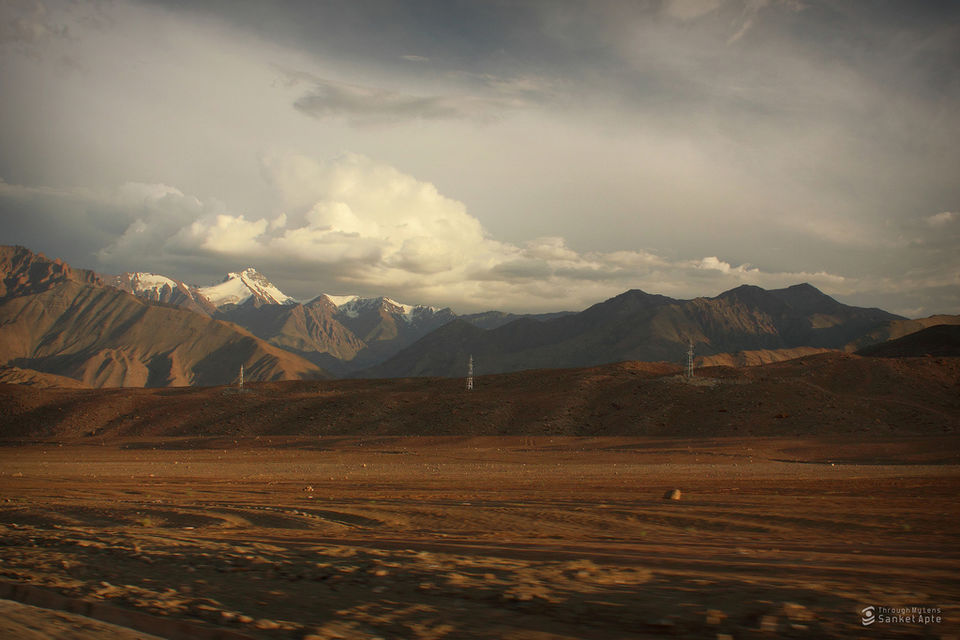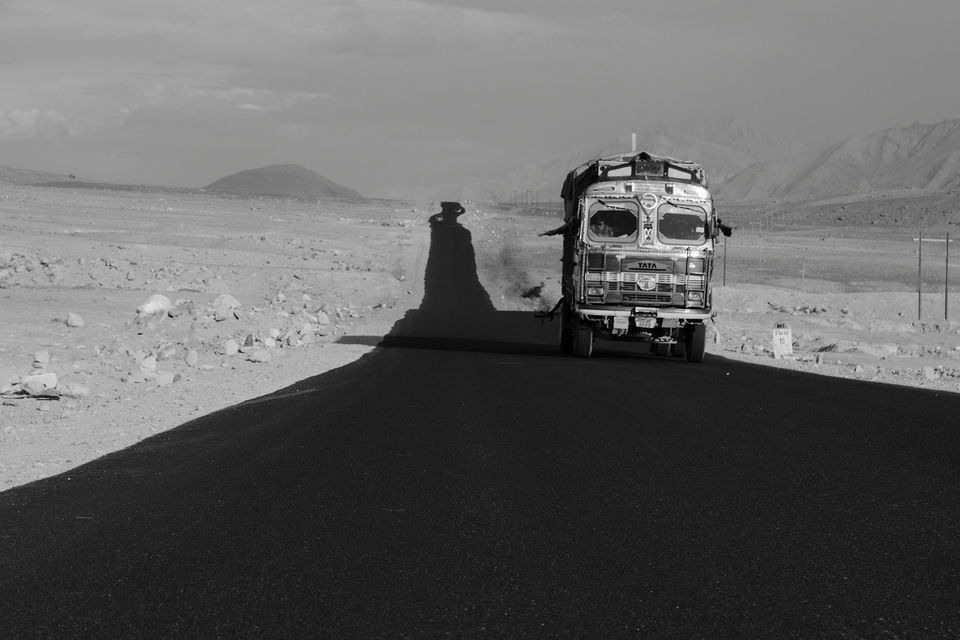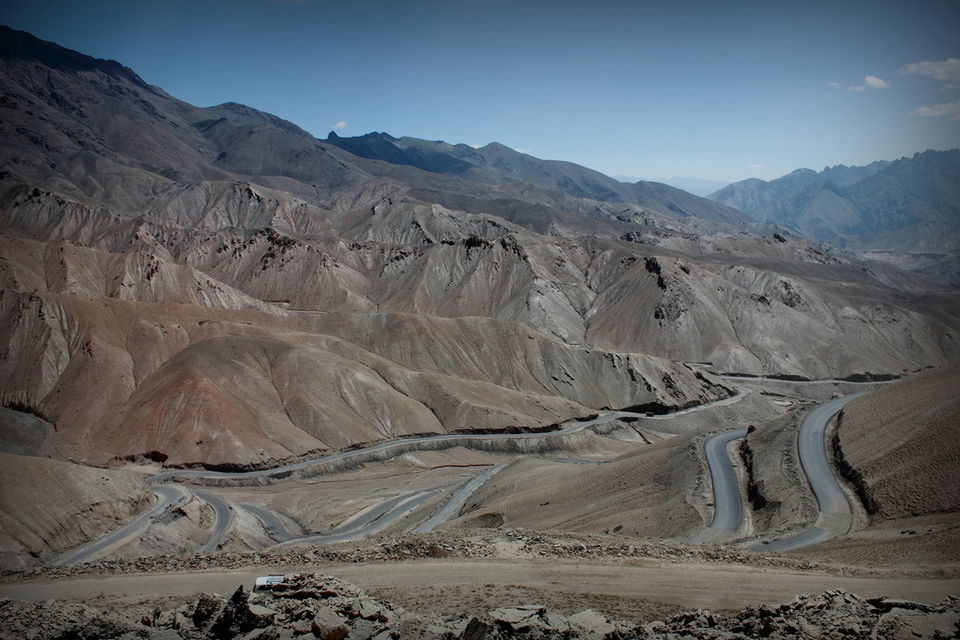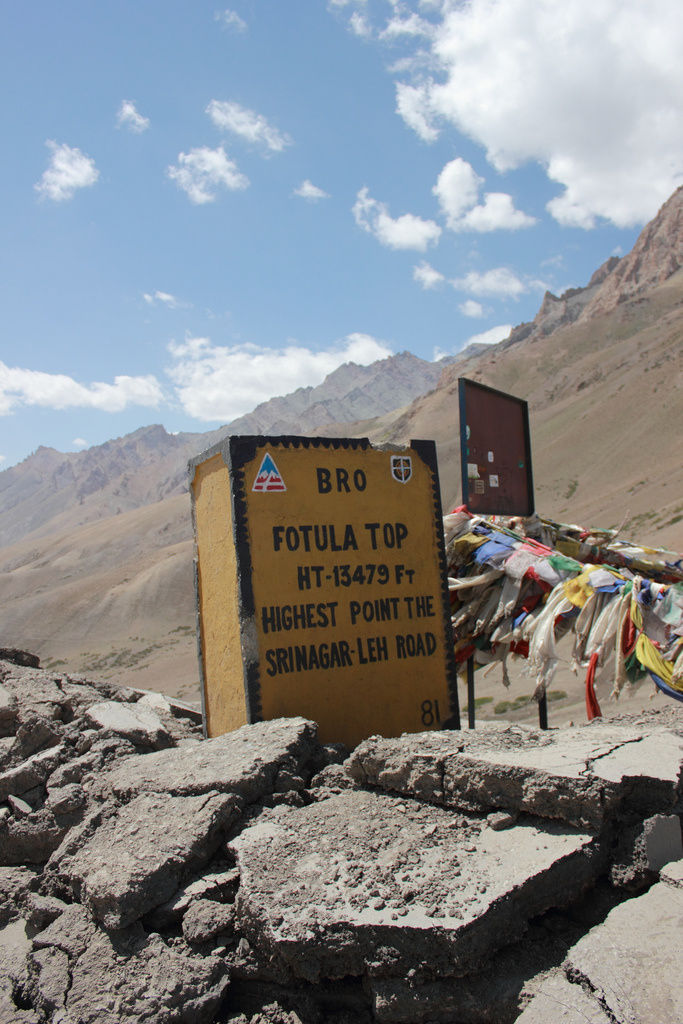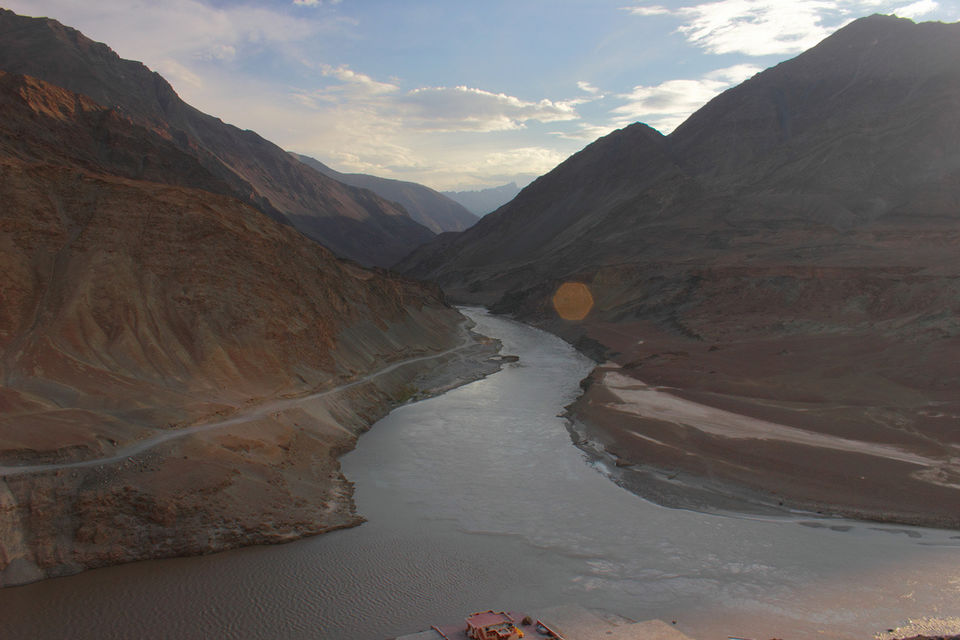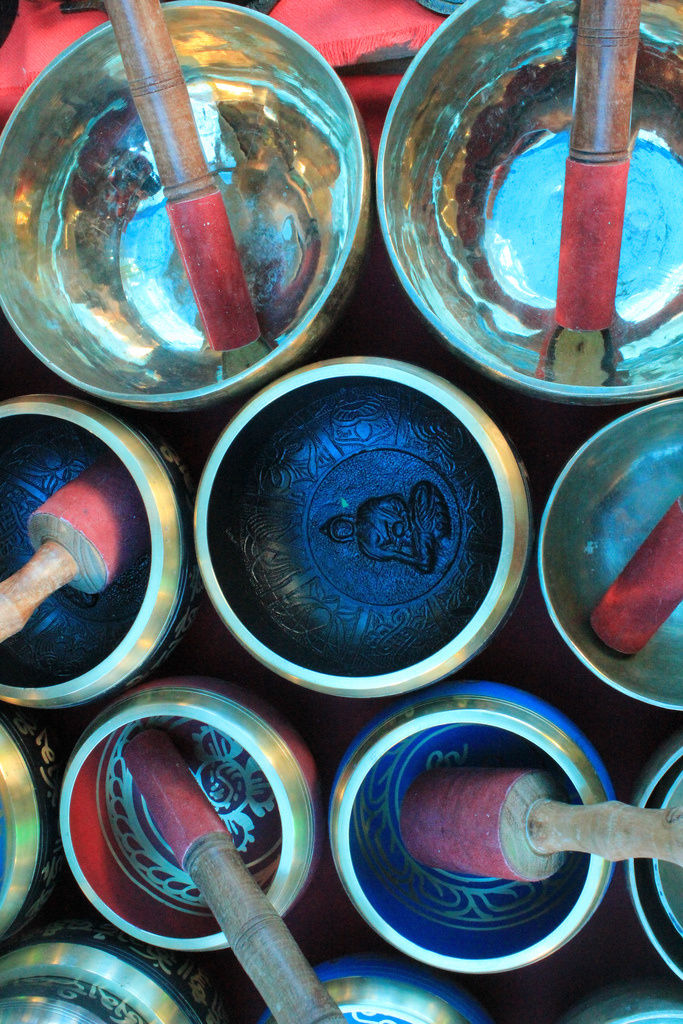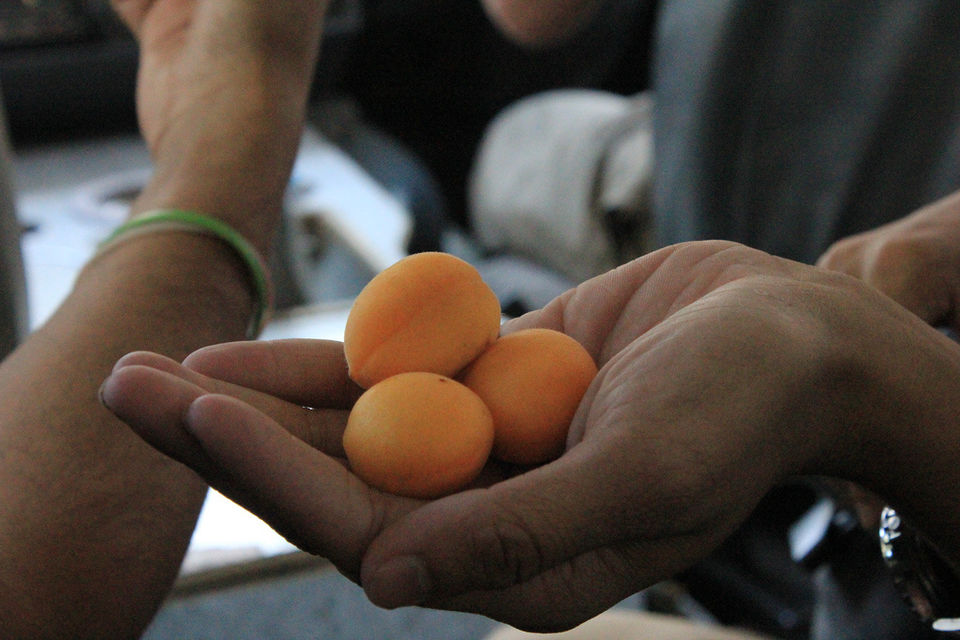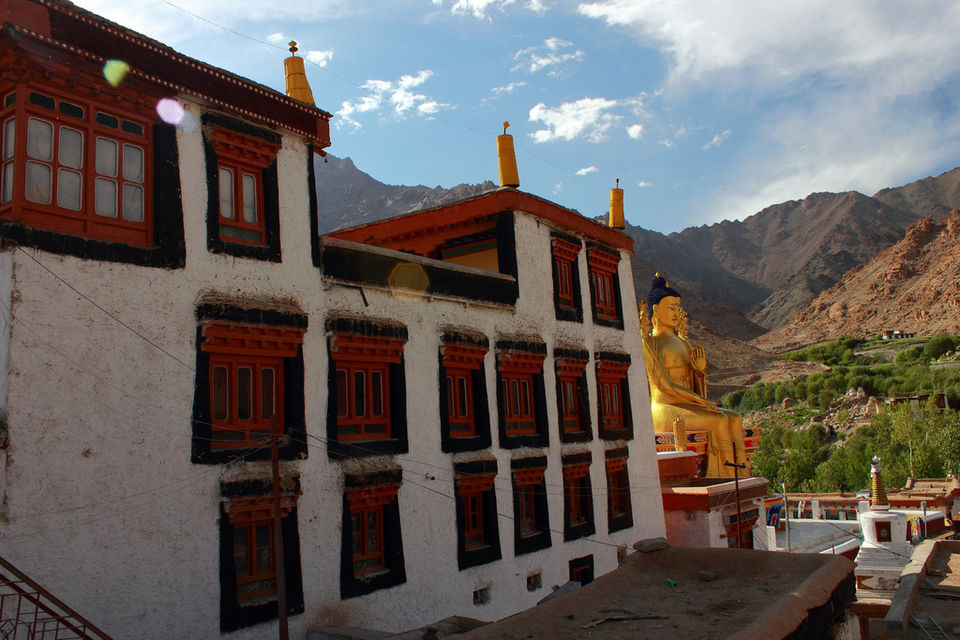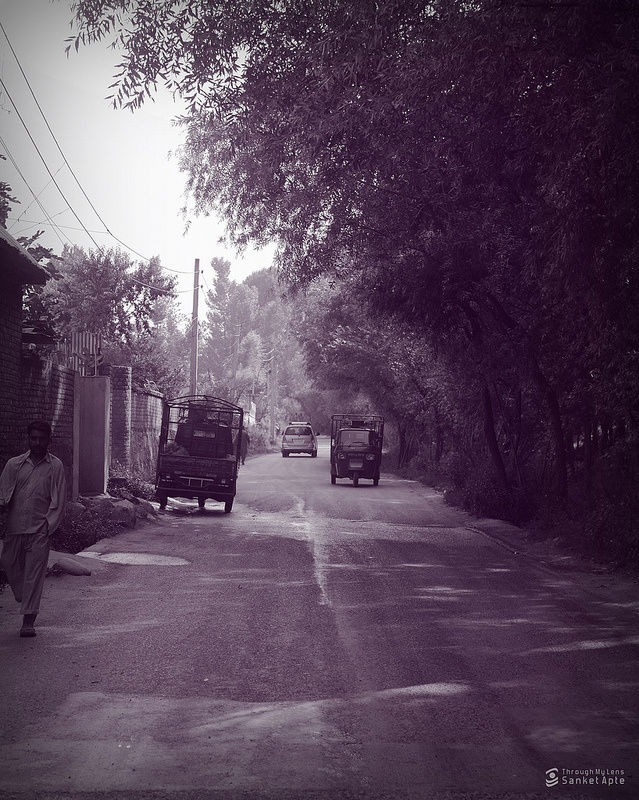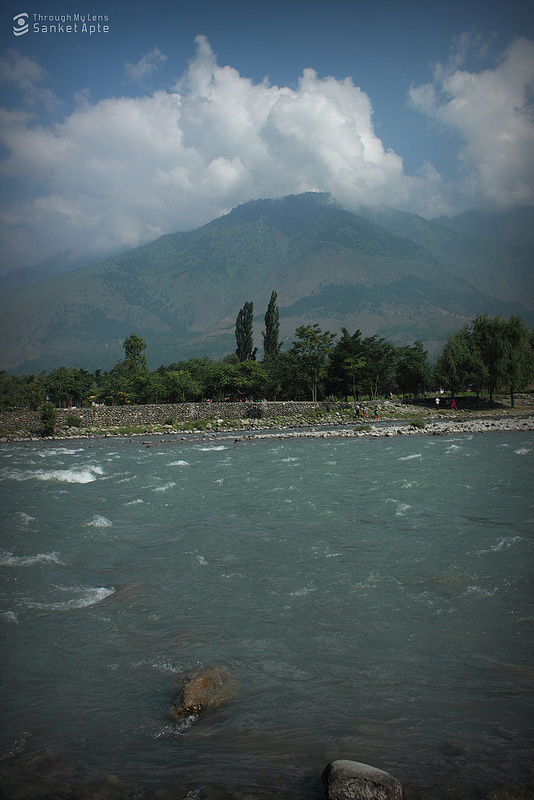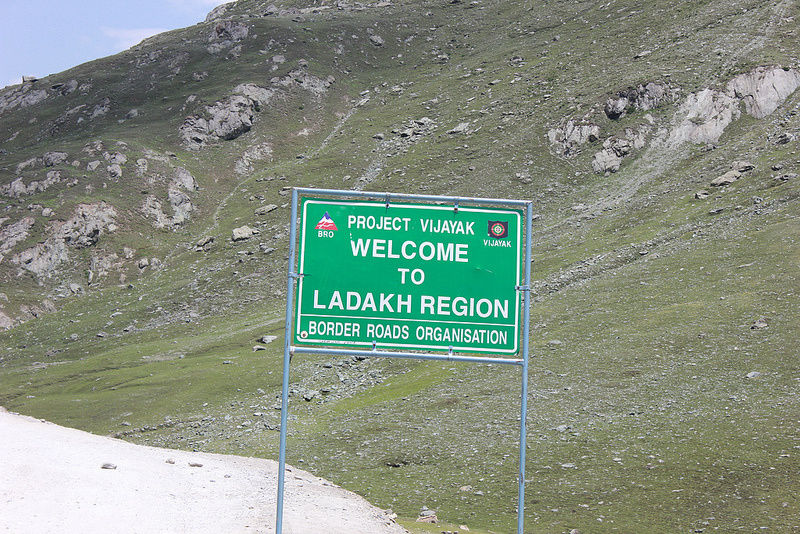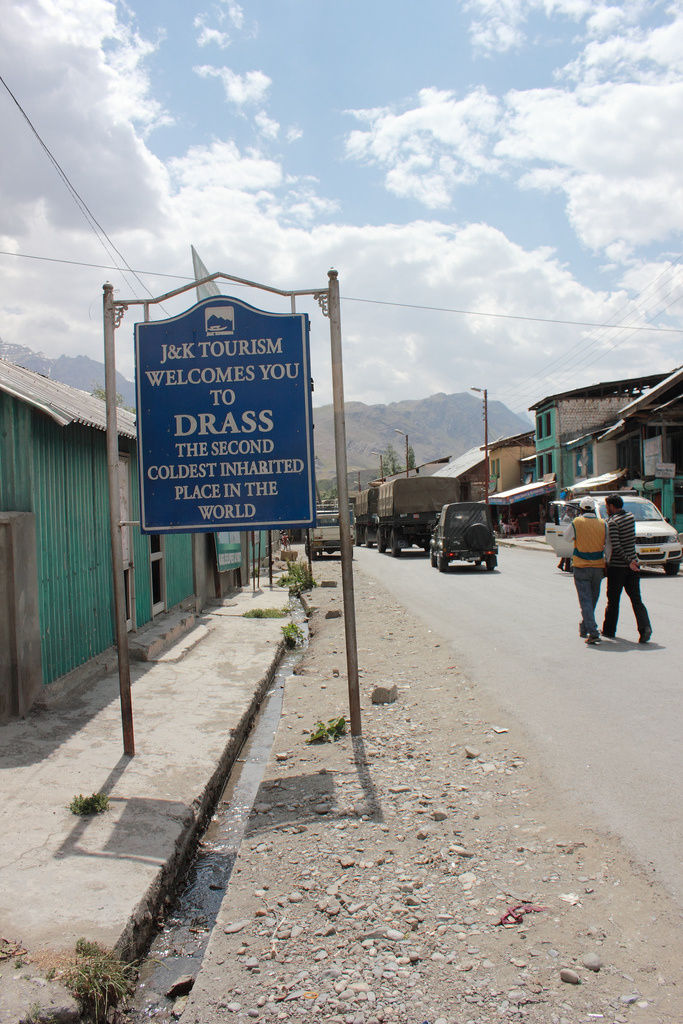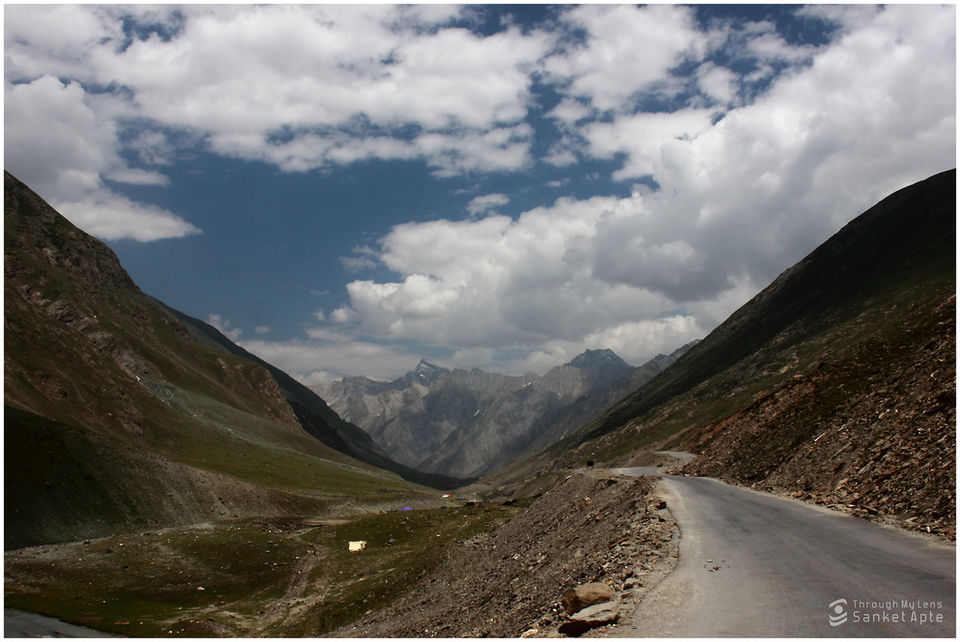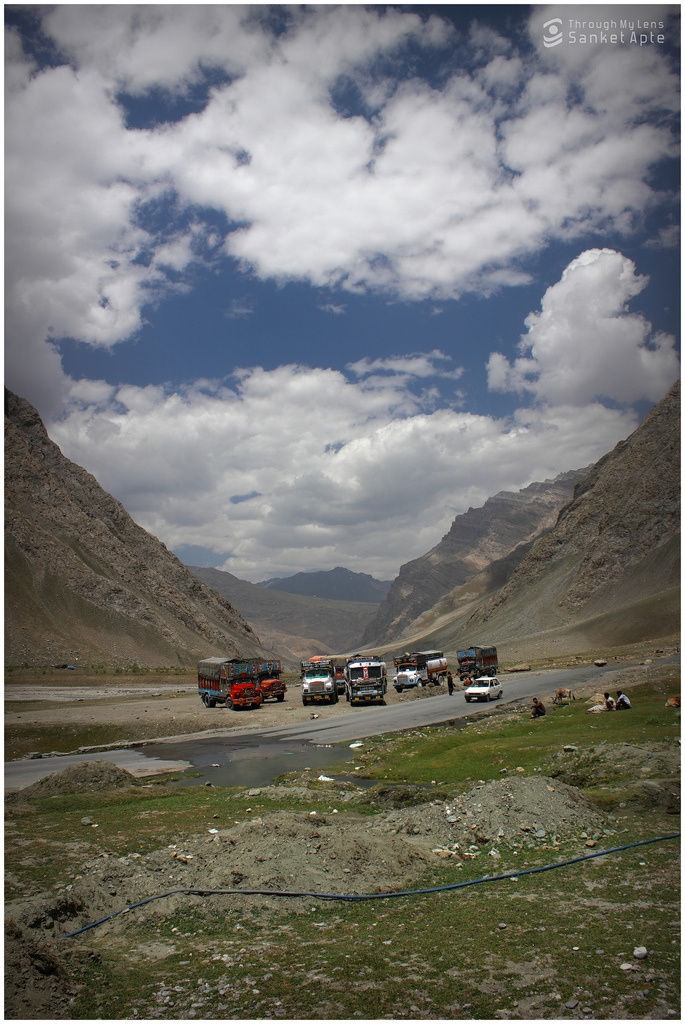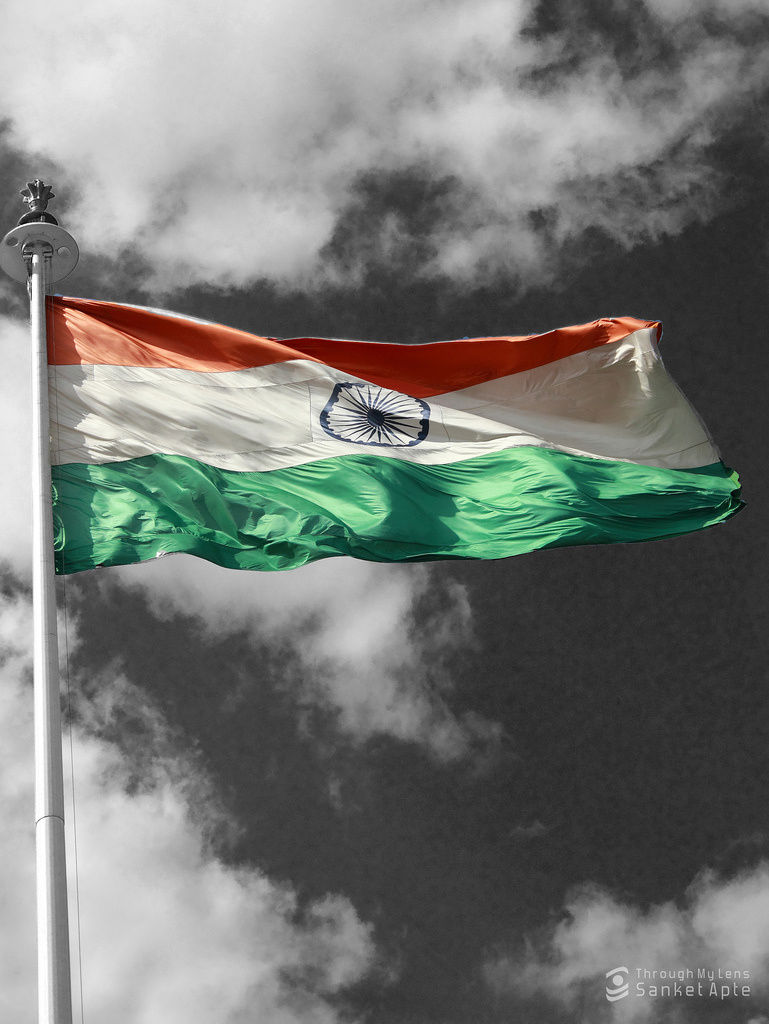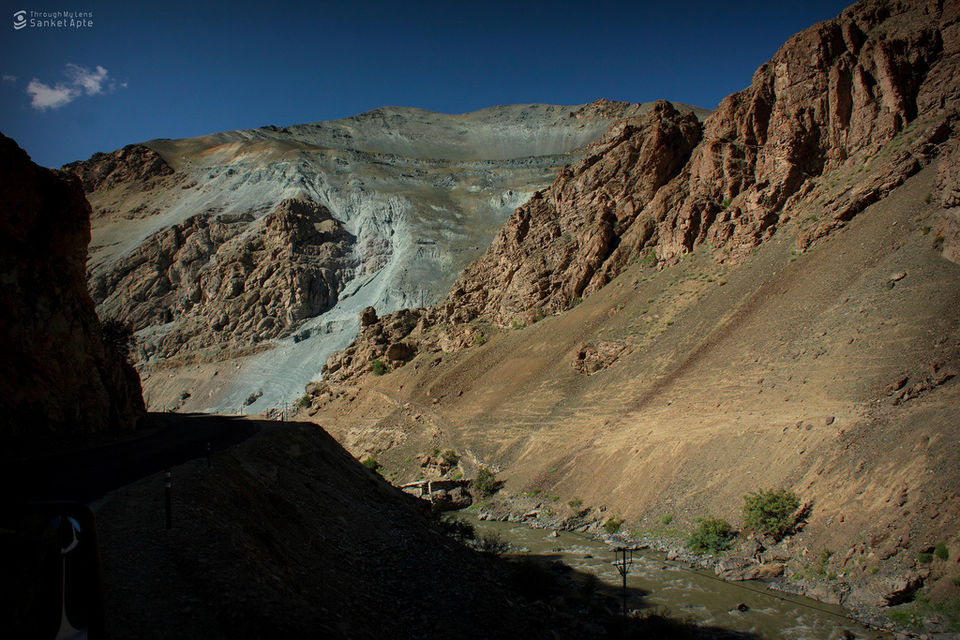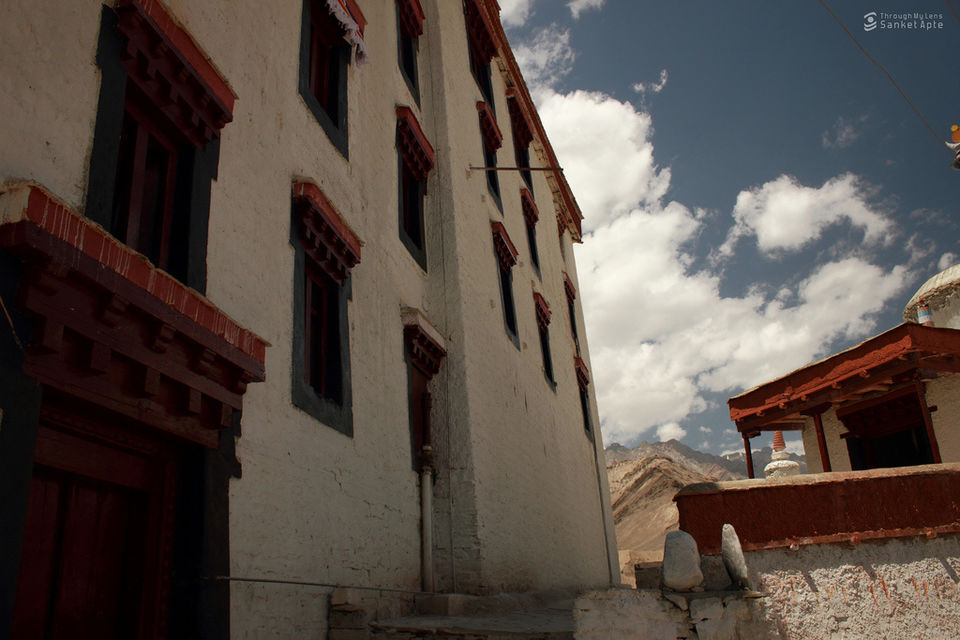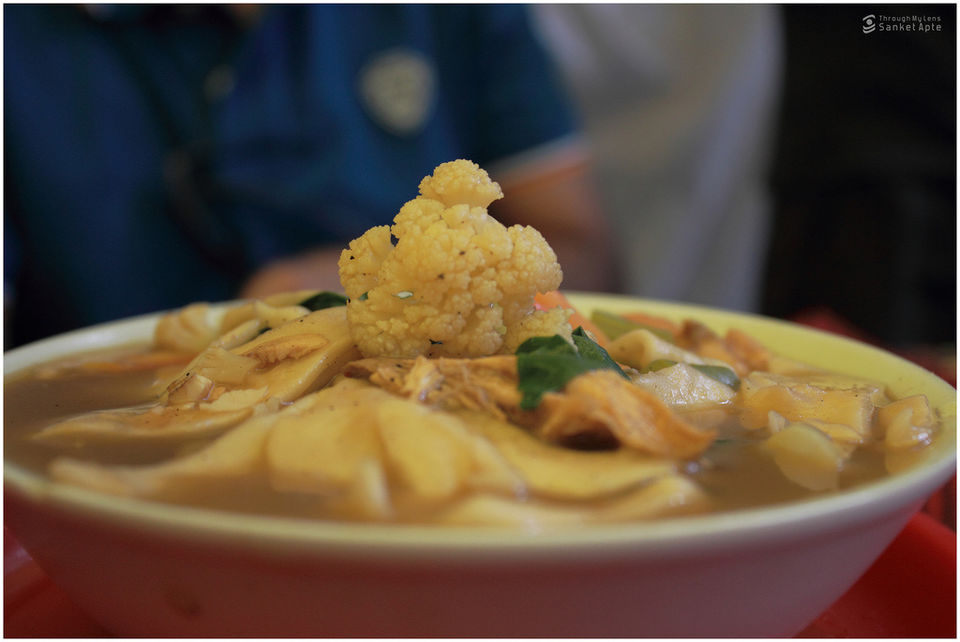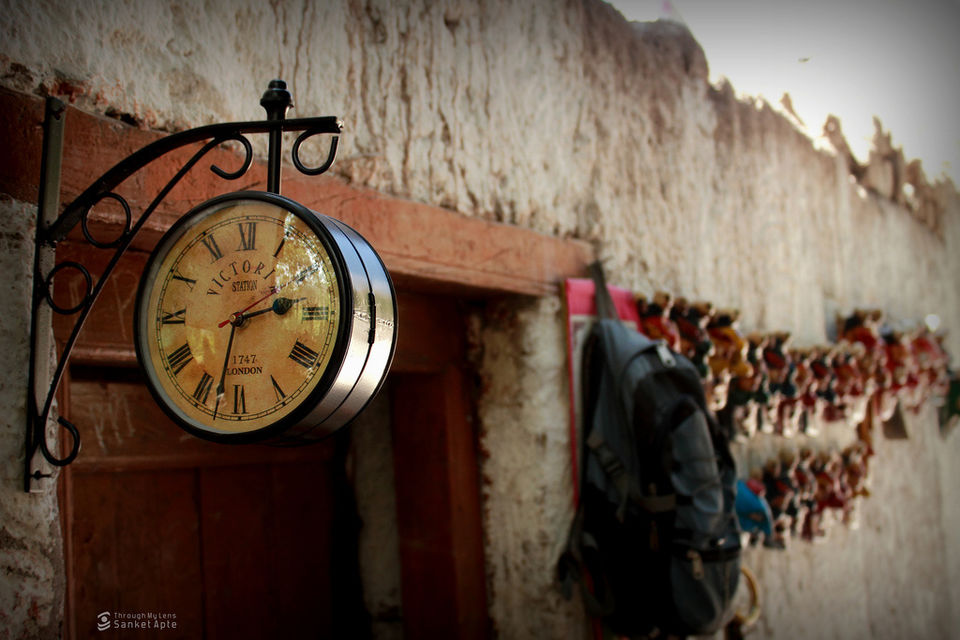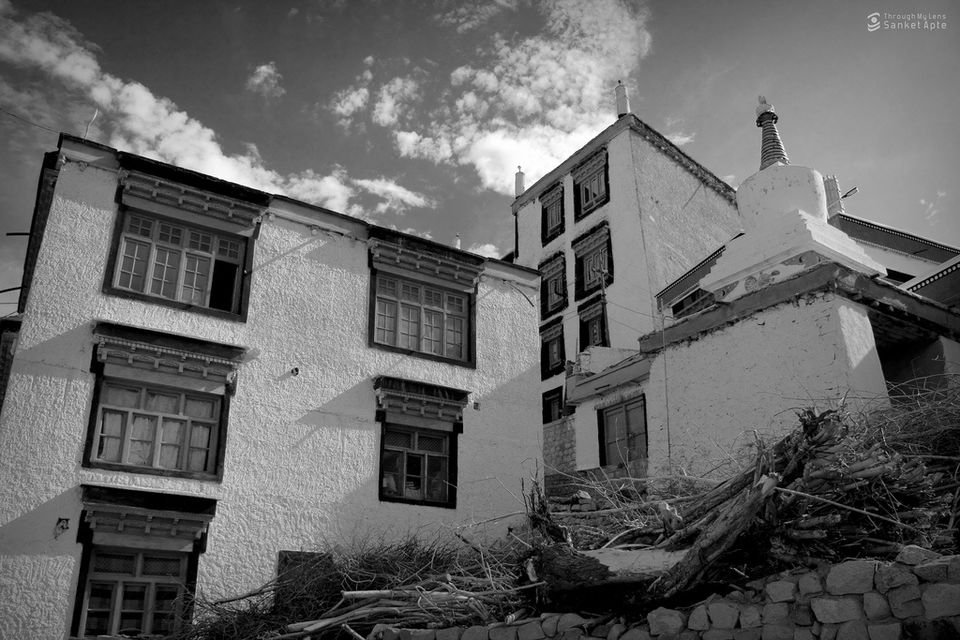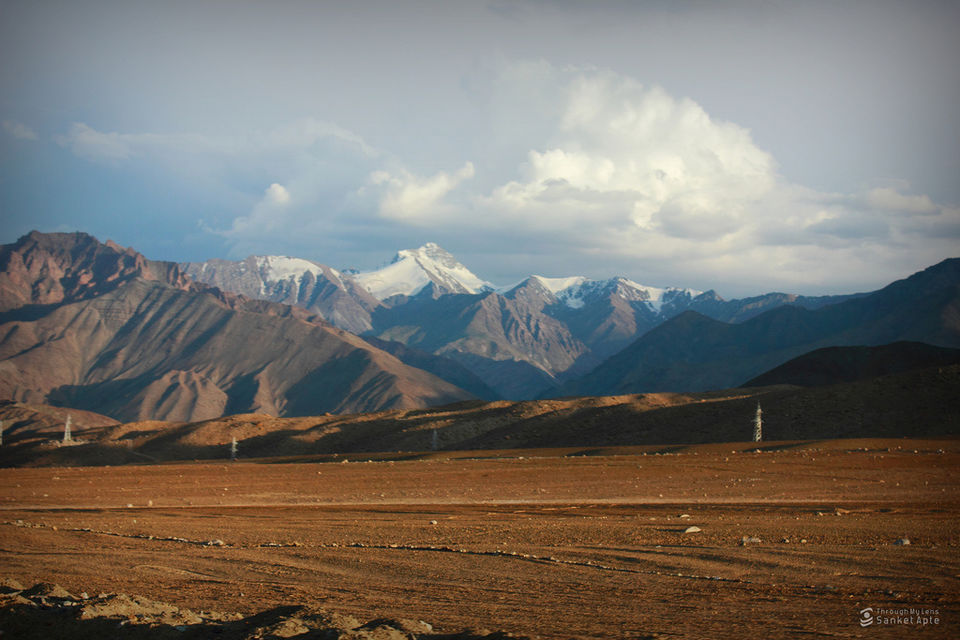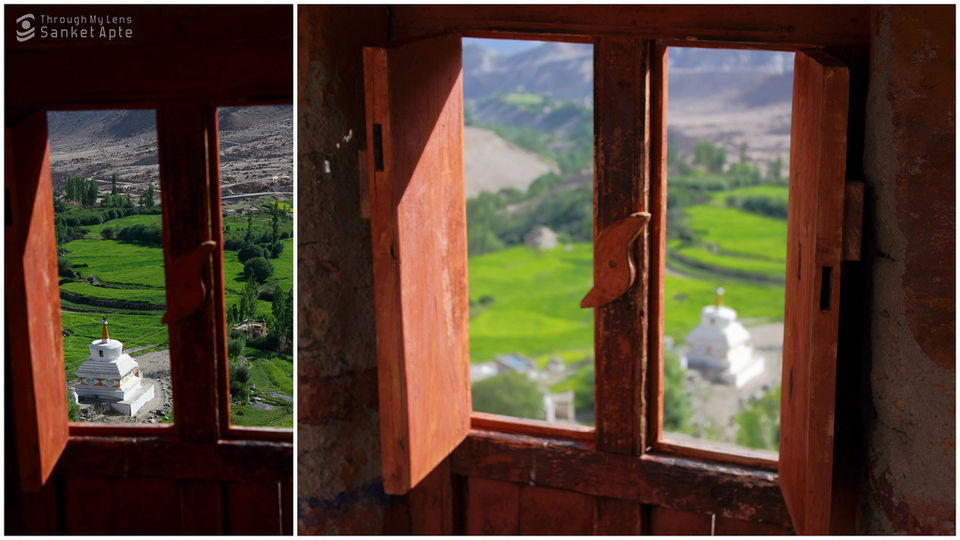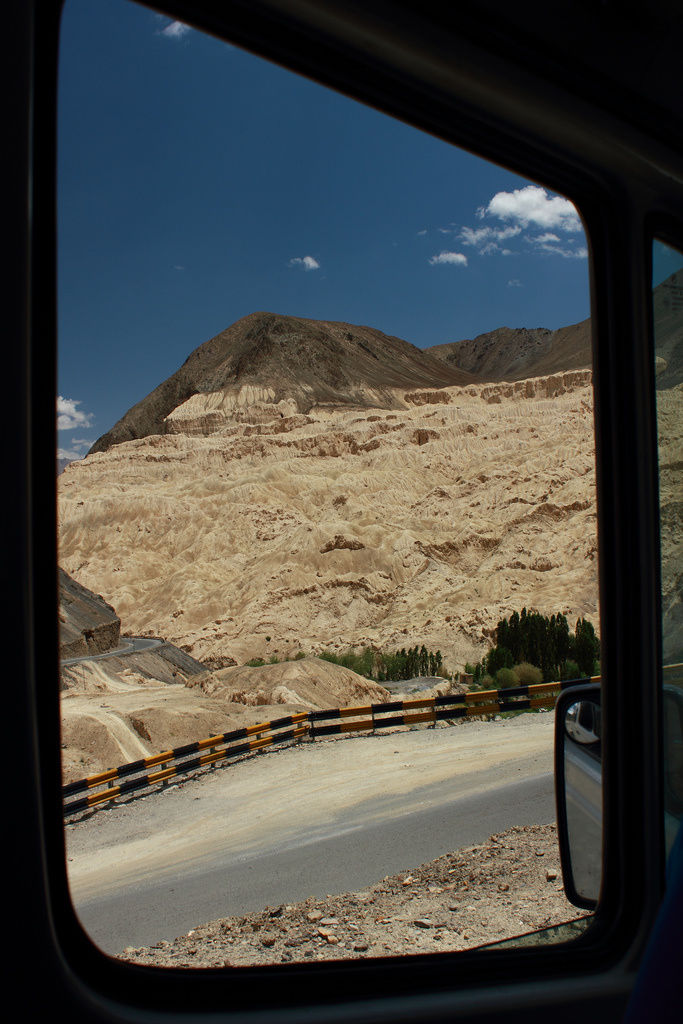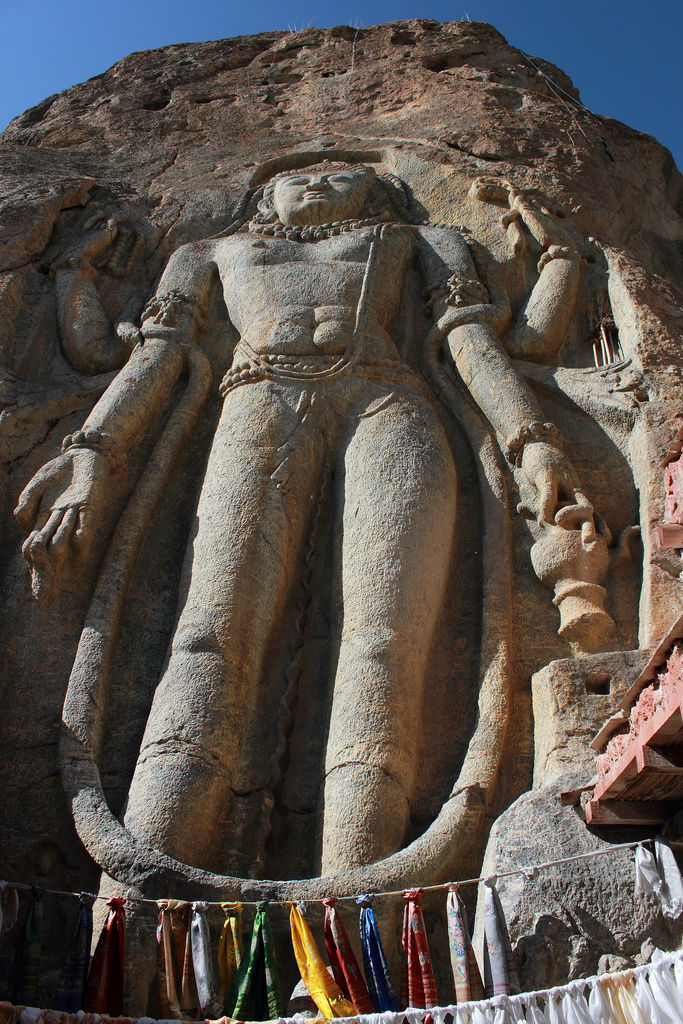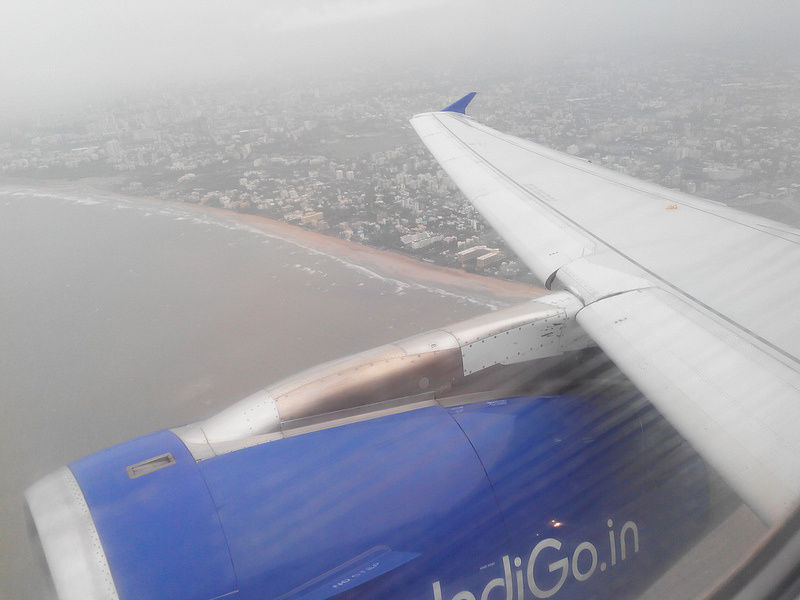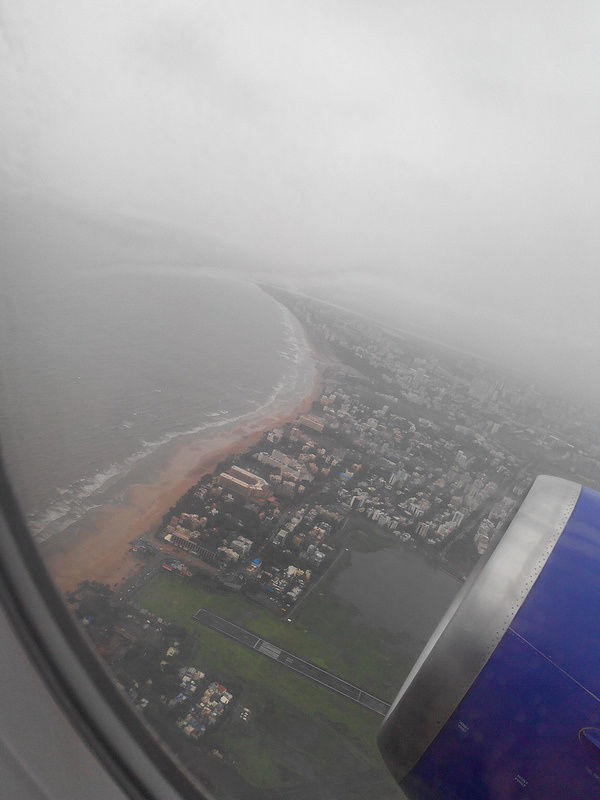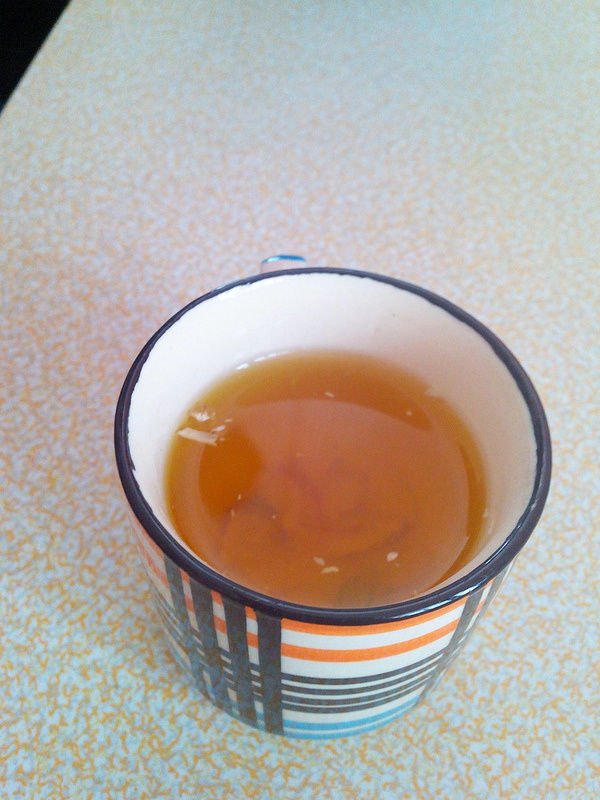 It was a day in November 2012, when I started planning for Ladakh trip.
It was a wish since long time to visit Ladakh but never came into serious consideration. I don't remember exactly what triggered me to plan for this with so much interest and enthusiasm. Me and my uncle Chetan, Started discussing about going there and started planning. But We both had no idea at all how to plan for it. We started googling it, and came across a fabulous community site, http://www.devilonwheels.com.
I browsed that site for some time and found really so much useful info. That is where I found few points that helped me get going about how to plan for Ladakh trip, destinations, places to see, precautions to be taken, hotel reviews etc etc. I got a start towards planning it.
Earlier it was a family trip Kashmir + Ladakh trip (only few members). so in all (5 + 6 days + 2-3 days of travelling from Mumbai) 13-14 days trip. But then due to some reasons Kashmir trip plan dropped and I got window of 2 days more to plan for Ladakh trip.
I had created a disastrous itinerary at first but as much as I did a research on it and surf through web finding more and more info, I kept modifying itinerary. Finally after 10-12 versions of itinerary somehow I managed to finalize one itinerary for 10 days and 9 nights. Though it was hectic, we had no option cause of limits on no of days and flight ticket costs.
Soon we booked tickets for Mumbai – Srinagar and Leh – Mumbai for 4 people. I started making arrangements for hotels and vehicle. Everything was placed by Feb, 2013. Now I had 4 months to relax just keep imagining about trip.
Till June the 4 members group increased to 7 members and by the June end 2 more members added in. So in all now 9 members were going toLADAKH..A DREAM LAND..A DREAM TRIP..!!
I was actually counting days to start of the trip since March month. As the day of Leaving for trip was coming near, my excitement was increasing.
Finally the day arrived.
DAY 1
17th July, 2013.
I woke up with alarm at 0700 hrs. (Actually I was waiting since 6:45 am for alarm to ring. :-P). We all met at Domestic airport, Mumbai at 9:30 as we were supposed to fly by Indigo to Srinagar. Flight was at 11:00 am. There was so much excitement for the trip and could have been easily noticed by looking at all members in the group. Flight has been rescheduled and finally took off at 11:50 am.
Mumbai Coastline
Clicked from flight to Srinagar
Mumbai Coastline
We landed in Srinagar by 2 pm. Collecting baggage and other things took almost 20-25 mins. We started looking for some transport options so that we can reach our hotel where we were going to spend a night, Hotel York, in Dal Gate area. Finally we got to know about JKSRTC (Jammu & Kashmir State Road Transport Corporation) bus. We bought tickets and settled down. On the way to hotel we were observing the surroundings and it was really different than what we see in metro cities like Mumbai, Delhi etc. There were so many bungalows with wooden windows and walls or with red bricks. Bright in colors with pine or similar trees around it. Well maintained. It was so soothing to watch. A completely different view of home. There were very less buildings we could see.
The city was heavily policed. At every junction of road, a batch of at least 3-4 polices were standing and observing each and everyone with heavy ammunition with them. It was feeling of scare is being in the air. It is a sensitive region as a border is very nearby, but its all new for us.
We reached hotel by 3 pm just dumped our luggage in rooms and went out for lunch. All were so much hungry. Found one dhaba type hotel at the corner and we moved in. Food was really good,, and whats that?? We read something on the board, "Kesar Keahva".. We asked the waiter what is it and he explained us its a type of tea. In a simple words, Kashmiri Tea. We ordered 2 and it was really awesome. of course its suitable and may be required for such a cold weather to keep you warm.
Hotel York
Kesar Kehva
After lunch we came back to hotel to get fresh. Relaxed for an hour and again went out for Shikara tour. It was 5;45 we headed towards shikara. First of all it started from a canal which is full of algae and muddy water. First thought was did we make any mistake by opting for a shikara tour?? But no soon we entered into a big lake, then a bit bigger and then Lake looks even more bigger.
There were wooden houses along the lake shores. City buildings and houses, bungalows were looking beautiful. Shikara tour lasted for almost 3 hours. During a shikara tour, we visited a floating market, loating vegetable markets, few shops along the lake shores. Saw few houseboats. As the sun was setting we tried to capture reflections. We really did not get how the time passed during our shikara tour. It was 9:30 when our shikara tour guide left us at nearby hotel for dinner.
After dinner we started walking towards our hotel. The next day we were supposed to leave at 6:30 – 7 am for Kargil. Actual trip to Ladakh was supposed to start next day as Kargil lies in the Ladakh region. Everyone quickly went to sleep soon after we reached hotel.
DAY 2
18th July, 2013.
I woke up early morning at 5 am. We were supposed to leave by 6:30 am but everyone got ready by 7 am almost. It didn't hamper schedule at all as we had kept a buffer of 1 hour almost. Finally after having morning tea we left Srinagar hotel by 7:45. City was still in sleep. Soon within few minutes we left the city back. Greenery around was increasing and could see mountains and peaks coming closer. Just few kilometers later we saw a bridge over the river. It was a scenic view. Aquatic colored water flowing below the bridge, Clear blue sky over the head and backdrop of green mountains with pine or similar tall trees around. A picturesque location. We asked driver to pull over and got down of the car. We saw restaurant on the banks of River and decided to have a "quick" breakfast over there only. It was 9 am.
Just outside Srinagar city
Sindh River
We never knew that quick break will be of 1 hour. We engrossed in clicking photos of scenery around. At around 10 am we moved ahead. Crossing Sonamarg at around 11:30, we headed for Zozi la.We had heard so many things about Zoji la and now was witnessing it. Risky and dangerous curves. Had never seen such a deadly curves and roads ever before. What we all had seen were just twist and turns of Western ghats.
While ascending Zoji la, we could see a Baltal valley where lots of devotees had set up tents for proceeding to Amarnath. Also saw helicopters taking them to Amarnath and dropping few pilgrimages back to valley. Those helicopters were looking so small like a remote controlled toy helicopters. That time we realized that we already have ascended so much in zoji la. It took almost 1 n half hour for us to cross Zoji la but the road was such that more than half of the time we could see Baltal valley from different angles.
After crossing Zoji la we entered Ladakh region. Finally entered A Dreamland, for what we all were waiting for since long. Capturing a snap of board saying "Welcome to Ladakh Region" was must. Srinagar-Leh Highway, is a National Highway entirely within the state of Jammu & Kashmir in North India that connects Srinagar to Leh in Ladakh and is maintained by Project Vijayak of the Border Roads Organisation. It is one of the only two roads that connect Ladakh with the rest of India.
Welcome to LADAKH
All greenery had started disappearing slowly, n only barren lands we could see still beautiful. It was feeling like we are not in India at all. It was looking so much different landscape. Had never seen such a barren yet beautiful landscape. Somewhere through the gap of two mountains, few snow capped mountain peaks in the backs were peeking out.
We stopped at Drass for Lunch break at 2:30. Another board where we couldn't resist taking a pic. It says, "Second coldest inhabited place in the world". Few years back in winter temperature was dipped down to -60 in Drass.Still lot of distance is yet to be covered including a place to see, Kargil war memorial. If you are a vegetarian, I'll highly suggest to have lunch at Drass. It is difficult to get a veg food in Kargil. We decided to have a quick lunch in 45 minutes and this time we actually could follow it. We headed out from restaurant at 3:15 pm. Next stop was 'Kargil War Memorial'.
We reached Kargil war memorial at 3:50 pm. Visiting Kargil war memorial was all together a different experience. Got to listen lot of experiences of Jawans from them directly. Environment over there was truly inspiring. We met one Jawan over there. His duty was just over. He saw us asking so much questions to others and he guided us to the museum. He explained lot of things about Kargil war, shared few experiences, he showed us several weapons of Pakistan army captured during the war. He also explained us about overall routine of Jawans, how they survive at the posts at more than 20k feet. Till now we were just knowing the kargil war as much as shown in the movie Lakshya but in fact it was so much bigger than it. Pakistani troops had captured so many posts along the LOC of 150 kms starting from Drass sector to Turtuk in Ladakh region.
Vijay Path
While talking to him we got to know about "Kargil Vijay Divas" which has been celebrated on 26th July every year. We missed it as on that day we were supposed to head back to Mumbai. Several Jawans were doing preparations for Kargil Vijay Divas. At one side, singing practice was going on along with the band, and of course patriotic songs, Another side parade practice along with the music of trumpets and drums was going on. Few Jawans were busy in decorating the place. It was a very different and inspiring experience. We did not get how the time passed by at war memorial.
Spent almost 2 hours at war memorial. We left from Kargil war memorial at 5:50 pm. We were going to stay in Kargil as a stopover in a 2-day journey to Leh from Srinagar. On the way to Kargil, we saw several army posts and bunkers. The road to Kargil was so smooth and recently repaired. It was almost 7 pm and still good amount of sunlight was there. We reached Kargil at 7:30 pm. We had stayed at Hotel Siachen. It was descent hotel, rooms were ok for one night stay. There were no fan in rooms so we had to asked for table fan. We had traveled in mid July so it wasn't that cold in Kargil.
It was almost 12 hours of travelling including breaks. Next day was going to be even more hectic as distance to be covered till Leh was also few kms more than today and also few more places to see on the way. Hence our driver asked us to be ready by 6:30 am sharp to leave for further journey. We were quite tired. so decided to rest in rooms till dinner. After dinner we quickly went off to sleep. We never knew that mighty AMS (Accute Mountain Sickness) strikes were waiting for few of us. :-P :-P
DAY 3
19th July, 2013.
We left Hotel Siachen at 7:30 am where we had stayed for a night in kargil. Previous night in Kargil, some of us were not able to sleep properly. Very desturbing sleep it was. Was it due to AMS ?? yes, mostly it was. If we face issue at Kargil only (at around 9K ft) then what will happen at Leh (>11K feet) and other places like Pangong (>14K feet), Tso moriri (>15K feet)? Everyone was quite concerned about it. Our actual sightseeing of ladakh region was started this day.
Lot of places to be visted were on cards this day while going to Leh. Out of them few places were on the way, few were having to take diversions of few kms from highway. First place was Mulbekh to see a carved statue of Buddha. We reached Mulbekh at around 9 am. Stoped over in front of monastery for a quick sightseeing of monastery. We captured some nice landscapes and buddha statue as well.
We quickly came back to car withing 15 minutes. Next stop was at Lamayuru which is almost 2 hours travelling. We did not stop for the breakfast as we had got it packed from hotel in Kargil. Lots of curves were on road to Lamayuru plus it was ascending. Due to bad road conditions lot of dust was coming in. On the way to Lamayuru we crossed a "Highest point on Srinagar – Leh highway" and could not resist ourselves from taking a pic of board saying the same. It is called as 'Fotula Top', at 13479 Feet.
Till we reach Lamayuru dust and AMS strikes had taken a toll on almost everyone. Few were having headaches, and few were feeling sleepy due to incomplete sleep on the previous day. We reached Lamayuru at 11:15 am. Not all people visited the monastery. Few preferred to stay back in car only. I along with 2 more people decided to go in.
We spent almost half an hour and then headed for moonland. We did not stop as such at moonland. Just click few snaps from car only and proceeded further.
Just few distance further we saw few women selling Apricots at one junction. First we did not get what it was. Cause in Mumbai we rarely get these fruits. All we had seen before were dry apricots. Not like this. We bought some n it was really sweet and tasty. By watching the way we were eating it our driver suggested us to open it completely first and then eat. He said there are chances of having warms being created inside it. So people reading this please note, Don't forget to buy apricots there and take caution of opening it in half first and then eat it. We reached Khaltse by 12:30 pm. As per our driver's suggestion we decided to have lunch at Khaltse only as reaching Alchi would have taken one hour more. In a restaurant at Khaltse, we tried a Tibetian dish, "Chicken Thankthung"
Next stop was at Alchi monastery which was having a diversion of 5-6 kms from highway. Alchi monastery is famou for its wall paintings. But unfortunately photography was prohibited inside temples. Monastery complex is comprised of 12 temples.
We spent almost an hour at Alchi monastery exploring wall paintings, and several temples inside monastery and left from there at 3:30 pm. Reached Likir at 4:10 pm. We were quite tired actually by climbing several steps at Lamayuru, Alchi monastery. So we decided to take a break before we move in to Likir monastery and to explorer it slowly.
We took evening snacks at Likir only as we had lunch little early. We spent almost 1 and half hour at Likir and left at around 5:40 pm. Still lot of distance had to be covered till Leh. Hence we decided to take only 1 stop more i.e at Confluence of Sindhu and Zanskar rivers. Road till Leh was quite smoother. We stopped at confluence for just 5-10 mins and proceeded further towards Leh.
As we were moving towards Leh, landscapes, mountains around were seems more n more beautiful. Nature's beauty in the region was really beyond explanation and description. One has to really witnessed it. We saw few more snow capped mountains on a distance and red colored soil on both sides of the road. That nature created contrast was looking just awesome.
We reached Leh at 7:25 pm. Totally exhausted and tired. It was really a long day. Unfortunately our rooms were on 2nd floor in hotel Two star. It was really a good hotel. Owner of the hotel was too honest and polite. Service was very prompt. Food was so delicious that during our stay at hotel in Leh we never had to go out in any other restaurant in Leh. As we all were tired we quickly moved in to the rooms to get fresh. Almost after half an hour we all gathered again downstairs at hotel lawn where hot tea was served and we were discussing about next day's plan.