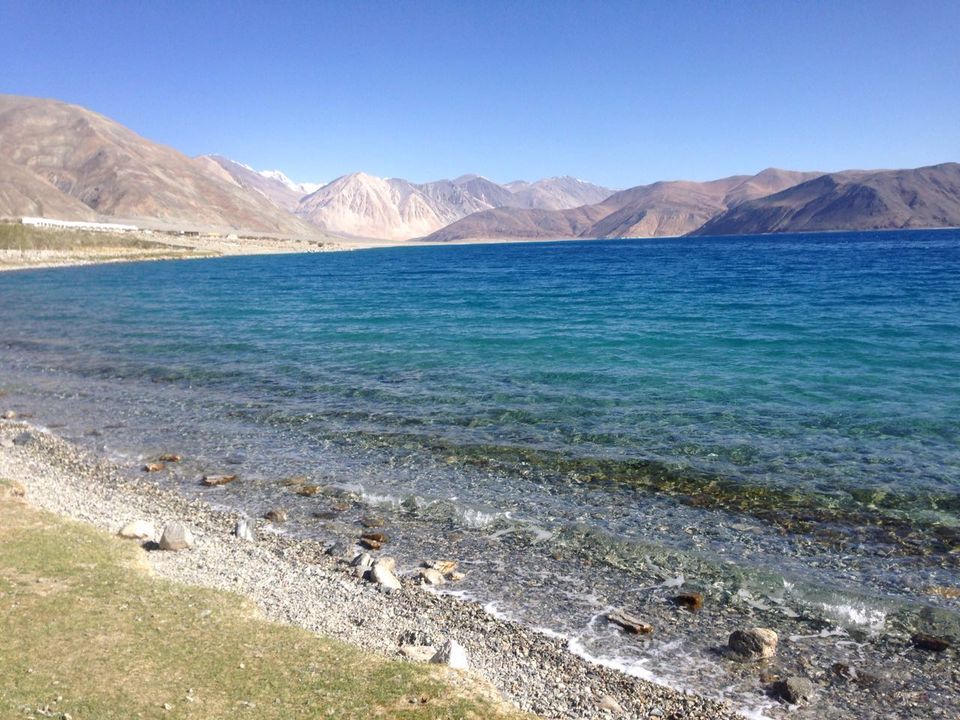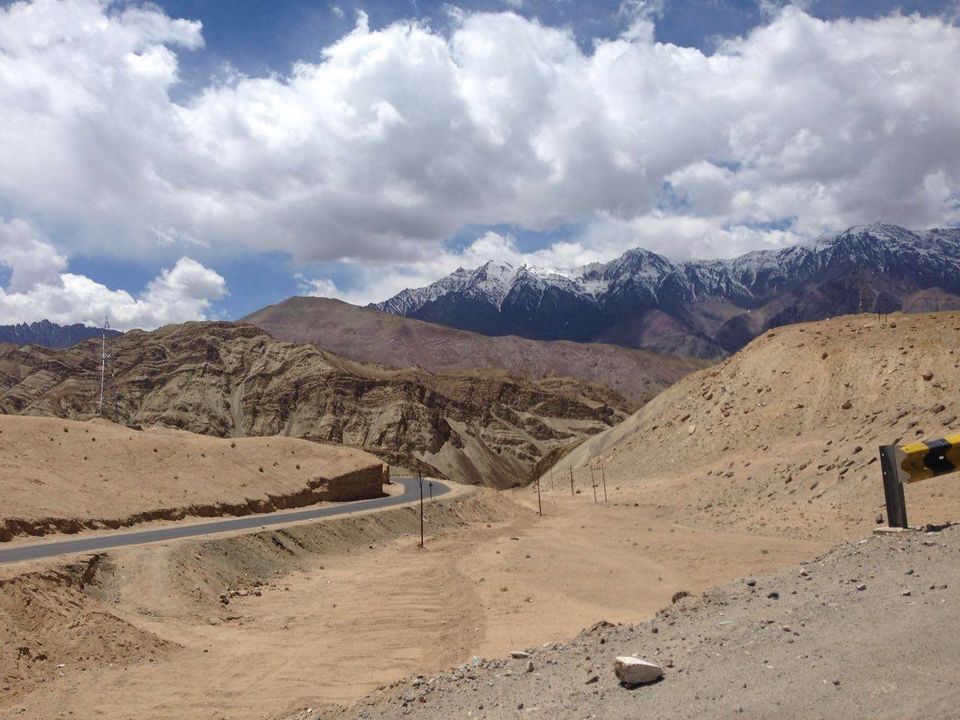 It was around six months ago when I vowed to myself that I would travel every month, come what may. I knew it would be fun, amazing and life changing. But I was also told that life on the road isn't all gumdrops and unicorns. Nonetheless, no 'travel advice' could hold me back and I was firm about my decision to travel – be it with family, friends or solo.
Ladakh was on my bucket list for a very long time. Its unparalleled beauty allured me. I yearned to see the snow-capped mountains and the million colours of Pangong Tso. It was then that I began looking for a travel group with which I could fulfill this dream.A friend told me about Neeraj Narayanan (This Guy's On His Own Trip), a guy who organises such tours.I did my research and found out that many travel websites had written fancy things about him. His unconventional ways of travelling fascinated me. I spoke to him a couple of times before making the booking and I was more than sure of my decision of travelling to Ladakh with him.
No, this article (read: review) is not how I fell in love with Ladakh or with Neeraj's eccentric ways. It's about a trip, which I thought would be the most memorable and amazing trip of my life that turned into a tale of survival. I couldn't let this roll off my back and finally decided to voice my opinion about my trip leader, Neeraj Narayanan.
1. Safety
Two travellers were guiding 24 of us throughout the trip. But from Leh to Pangong, three people decided to bike, one of them being our trip lead, Neeraj Narayanan. Given our relative lack of familiarity with the altitude and terrain, all of us were banking on his knowledge and experience to help us in case of any unforeseen event. One such event was when one of the travellers broke down near Chang La Pass (at a fairly steep altitude of 5,000 m in an avalanche prone area). Rather than stay with us to ensure our safety, he chose to continue his bike-ride down the mountain. We initially gave him the benefit of doubt and thought he had gone down to seek help from the other traveller, only to learn later that he had chosen to continue biking even after catching up with the other traveller. Had he stuck around, we could have used his help to ferry down certain people who were facing breathing difficulties or to get food for those of us who were hungry. Instead, 12 of us were left completely stranded without communication or food.
Also, given the high altitudes we crossed at Khardung La and Chang La both, it would have been fair to expect the tour operator to ensure everyone is feeling fine, and if they aren't, help with precautionary measures (beyond a casual "Eat Diamox if you have a headache."). At least 3-4 people in the bus were feeling very uneasy at Khardung La and were not able to even enjoy the views from the bus, let alone get out and play in the snow. There was absolutely no effort from his end to even check on them at that time or later. We are all responsible adults, and we indeed took care of each other, but as someone who we all had entrusted to lead our trip, the lack of concern or effort to make everyone comfortable was rather appalling.
Before making the booking, I was told that there would be oxygen cylinders in our buses. However, even after experiencing AMS in Leh, there were no cylinders in our buses on our way from Leh to Nubra Valley on the very next day!!
Apart from the safety concerns, there are a couple of more points that I would like to bring forth. Things that led to sheer disappointment from a tour leader and an avid traveler.
2. Knowledge
Some of us expected our travel to Ladakh to not necessarily be a party in the mountains, but to teach us more about the local people, customs and culture. We don't expect him to know everything, but basic questions about the topography and people should not be met with a shrug and "who cares?" expression. If all he did was prepare an itinerary and provide logistics, he's a travel agent and not a guide.
3. Places not covered
There were several promises made in our pre-trip brochure, which were not met. We list some of these below:a. "And because we are different from other travel agencies, we shall walk to the Shanti Stupa at midnight." – he did not know about the closing time for the Shanti Stupa and we ended up going at 5 PM instead.
b. Indus-Zanskar confluence: "Interested people can also do rafting here." – we could not do rafting because there weren't any boats available. To be honest, we expected an experienced tour operator like him (who has completed 4 trips to Leh) to plan things better.
c. "We shall also stop at Magnetic Hill." – this was skipped as well due to paucity of time. Additional requests to visit the Kargil War Memorial, or Patthar Sahib were also not met while he could counter this with people's lack of punctuality, it was his role to build the contingency in time (start an hour earlier?) and motivate everyone to turn up on time, so that we don't miss out on seeing places or reach ridiculously late.
4. Facilities
The quality of accommodation left a lot to be desired, especially with the sub-standard hotels in Srinagar and the last day in Leh. If he was aware of the places we would be staying at, he could have communicated it clearly before taking anyone's money so that there was no mismatch of expectations. And if the bookings were last minute, that actually poses a bigger issue of mismanagement, especially since a good number of us had paid him in full a good 2 months in advance.
I think he did a good job with his energy and ensuring people bonded well together as a group. However, in my opinion, that wasn't enough to prevent a lot of us from feeling cheated with the way the trip panned out.
This guy was indeed on his own trip!!
Frequent searches leading to this page:-
this guy on his own trip, this guys on his own trip review
Frequent Searches Leading To This Page:-
Cheapest Ladakh Tour Packages, Places to Visit in Ladakh, Best Tour Packages for Ladakh, Top Ladakh Tour Packages for Family, Budget Trip Packages for Group to Ladakh, Things to do in Ladakh, Ladakh Holiday Tour Packages