We were so excited to begin this day as going to "Pangong Tso" was the highlight of this tour as I had read and heard so much about it. We started early from Leh towards Chang La pass - previously second highest motorable road in the world. The drive is very curvy and proper hydration should be maintained to avoid acute mountain sickness. When we reached the top, the view was great. Here also it is advisable not to spend more than 15 - 20 minutes. We enjoyed our stay there and started towards the Pangong lake.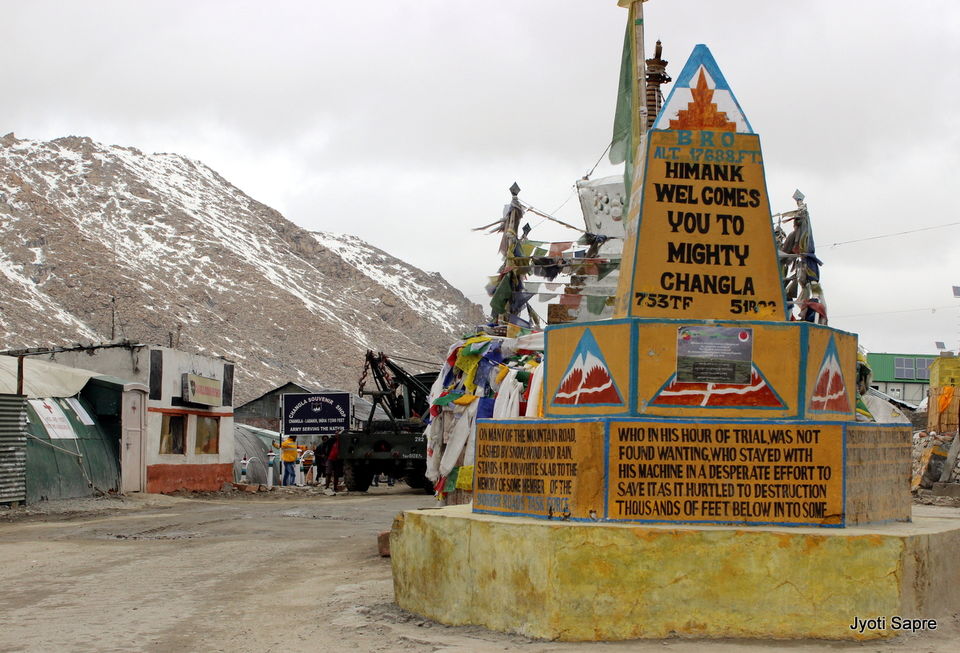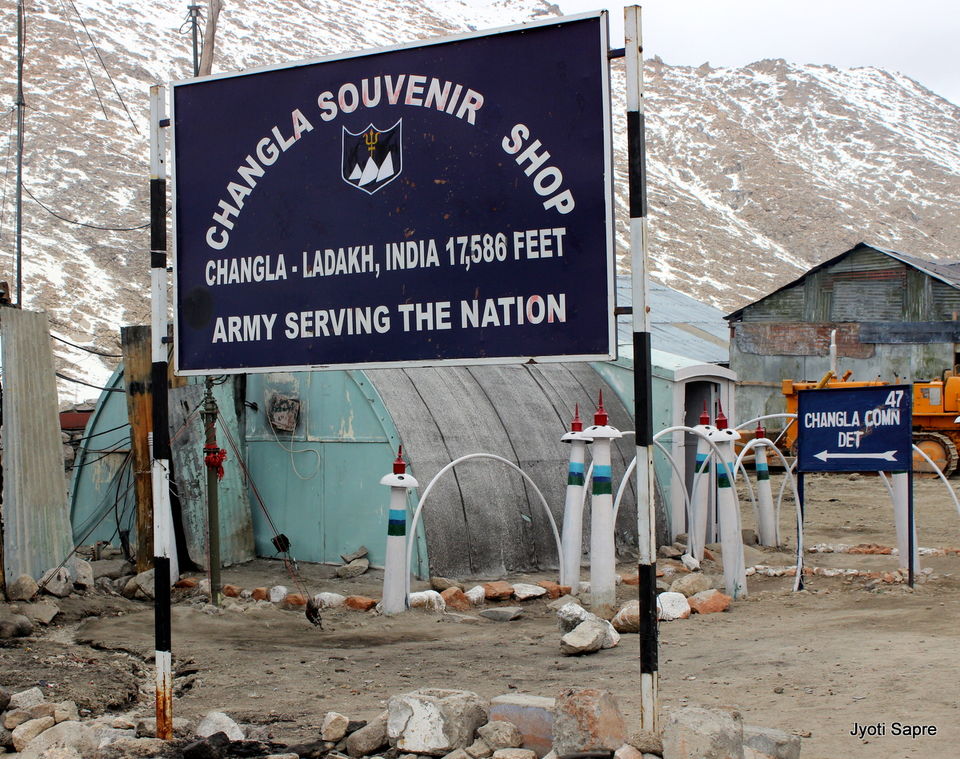 As we started descending, the weather took a drastic turn, dark clouds and thunderstorms made it difficult to drive and we were doubtful about our journey ahead. In spite of rain, we continued slowly ahead with gloomy thoughts and were sure that our evening at Pangong was definitely ruined. After a slow and safe drive, we finally reached our campsite. The drizzle had stopped but still it was cloudy. We decided to freshen up and discuss about evening plans. As we were sipping hot tea in the dining tent, suddenly dark clouds parted and we were presented with a beautiful rainbow in the sky giving us hope that our evening won't be ruined. We spent a wonderful chilly evening at the lake and came back to our tents after a delicious hot dinner. The next morning we again visited the lake and had a good time. It was now time to head back to Leh so after breakfast we started our return journey. On the way, we saw many marmots. We returned to Leh in the evening dead tired.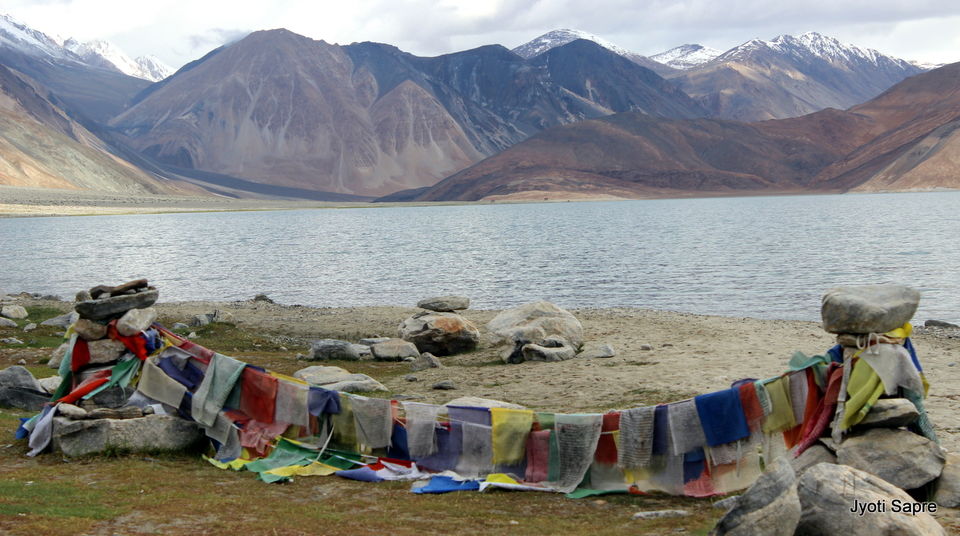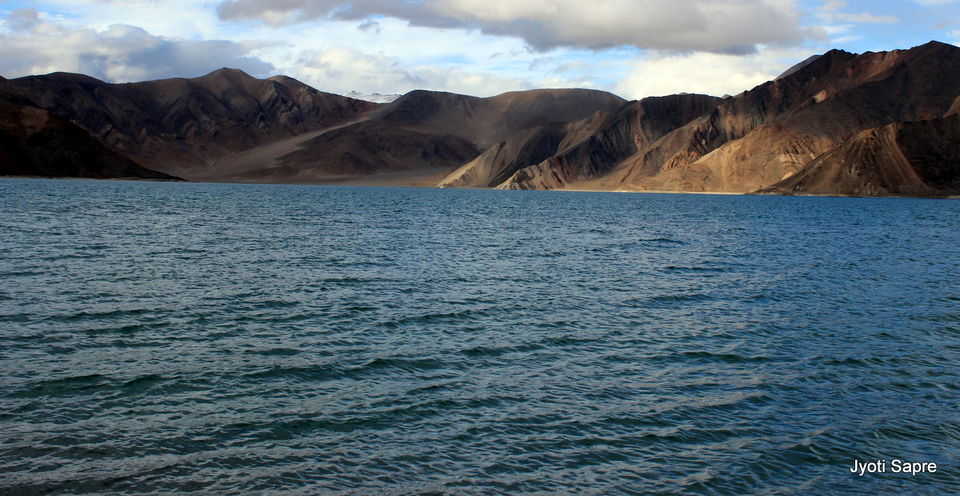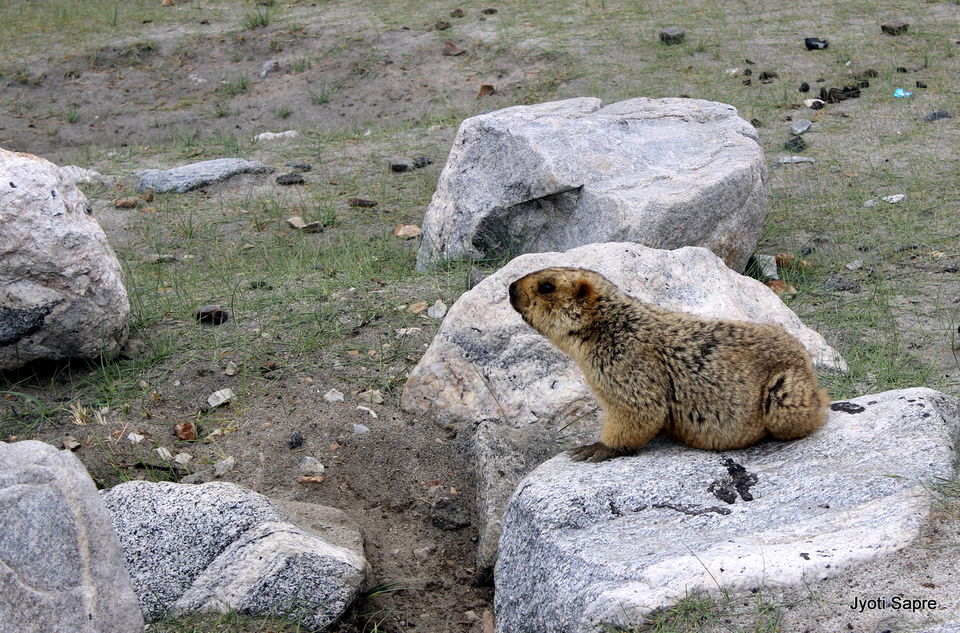 This was our last day in Leh. We started for the Stakna monastery and had a serene morning there. We had the full evening free so we decided to roam the markets and shop. It's been a couple of years but still the memories of this trip are as fresh and I would like to visit this place again!