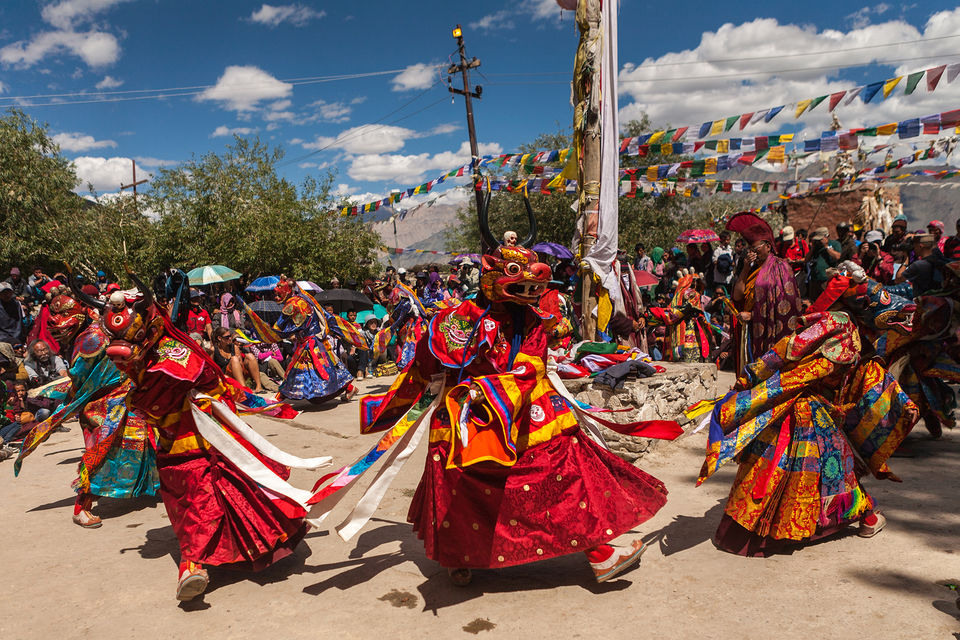 Ladakh may be popular for its snow clad peaks and high mountain passes, but what you don't know is that their vibrant festivals are equally alluring.
In the Month Of September, the Ladakhis celebrate a 6-days festival across the entire region. The Ladakh Festival is celebrated on the occasion of harvest which symbolizes prosperity and opulence. This Year, the festival will start at 20th of September and will end by 26th.
Ladakh festival is one of the popular festivals in the region and performers come from all parts of Ladakh to showcases the cultural diversity from various regions.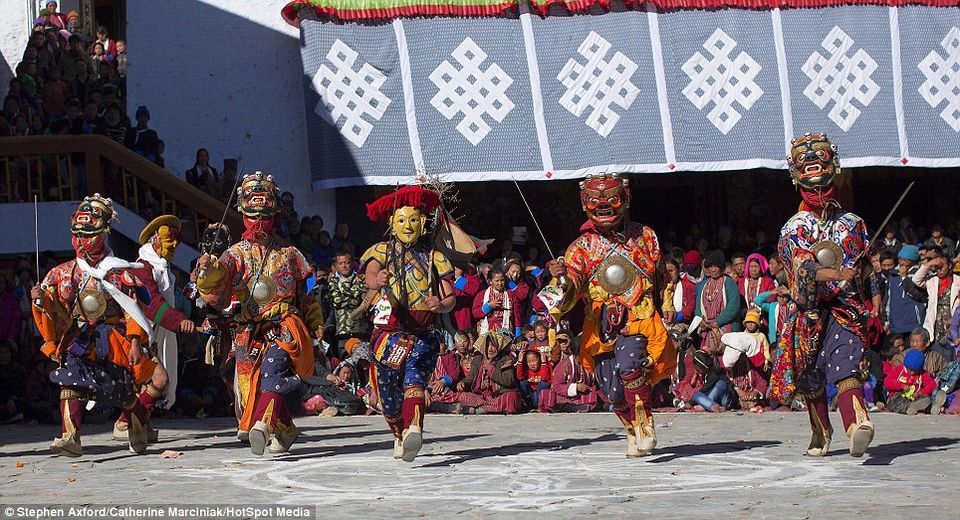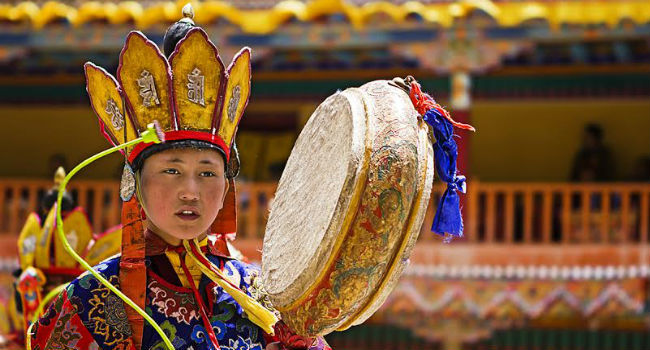 The inauguration ceremony of the festival takes place in Leh with huge pomp and grandeur followed by a colorful and multi-cultured procession which traverses through Leh Market.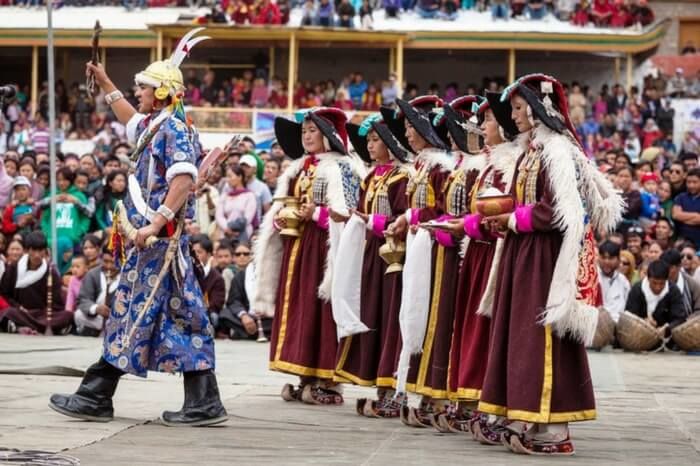 During the stretch of 6 days, the religious procession crosses over from one monastery to the other, as people dance and celebrate the harvest season. Regular celebrations in various villages includes archery, polo, and masked dances from the monasteries and dances by cultural troupes from the villages. There are musical concerts too. The festival comes to an end at the Polo ground.
A wide array of dance programs including mask dances coupled with traditional folk musics makes this festival more appealing.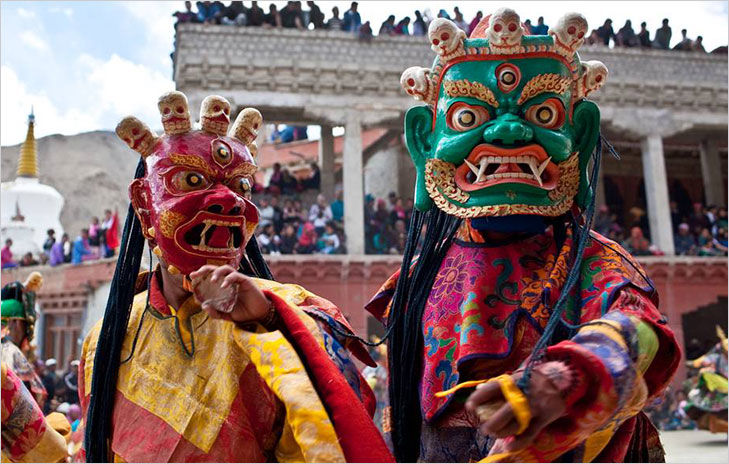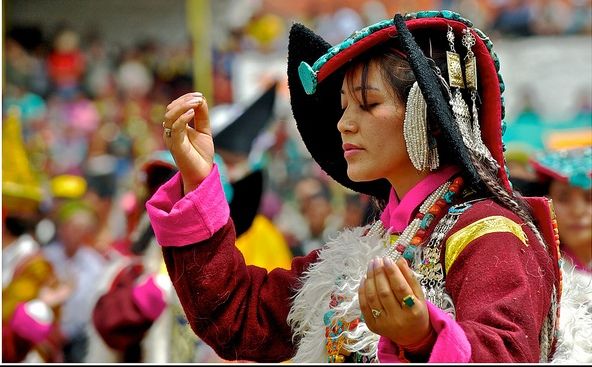 Where: Across Leh

When: 20th September – 26th September
Key attractions: Archery, polo, masked dances, and musical concerts