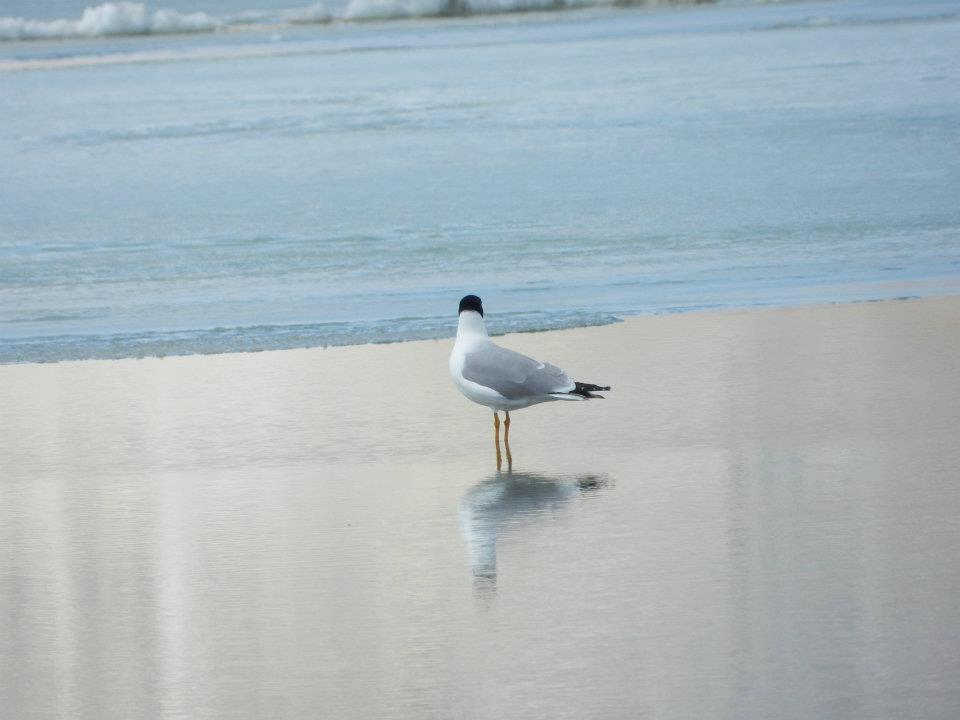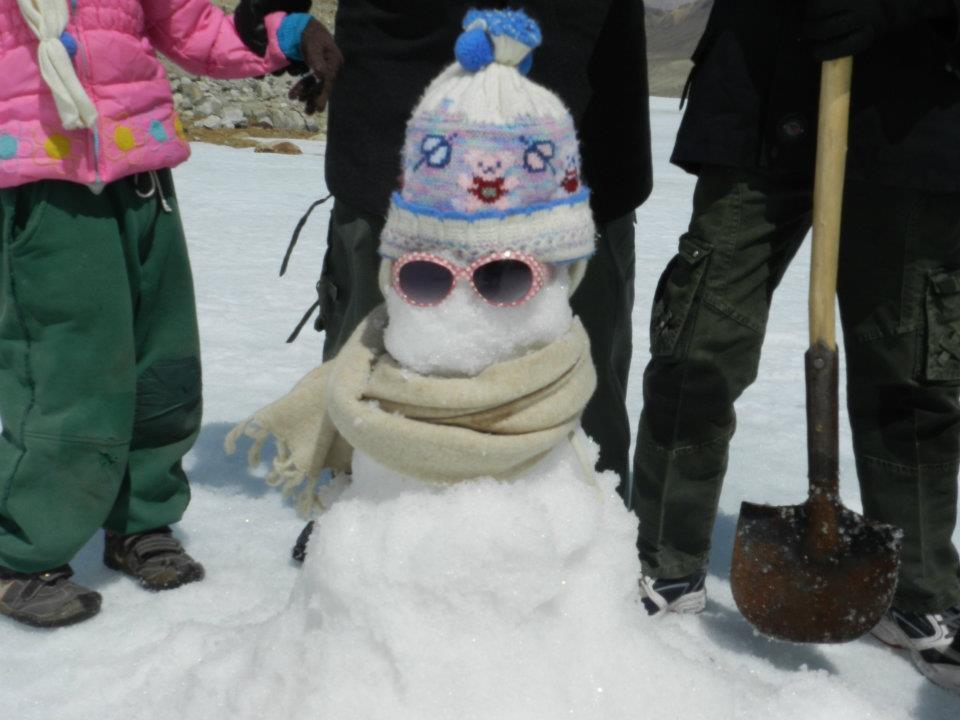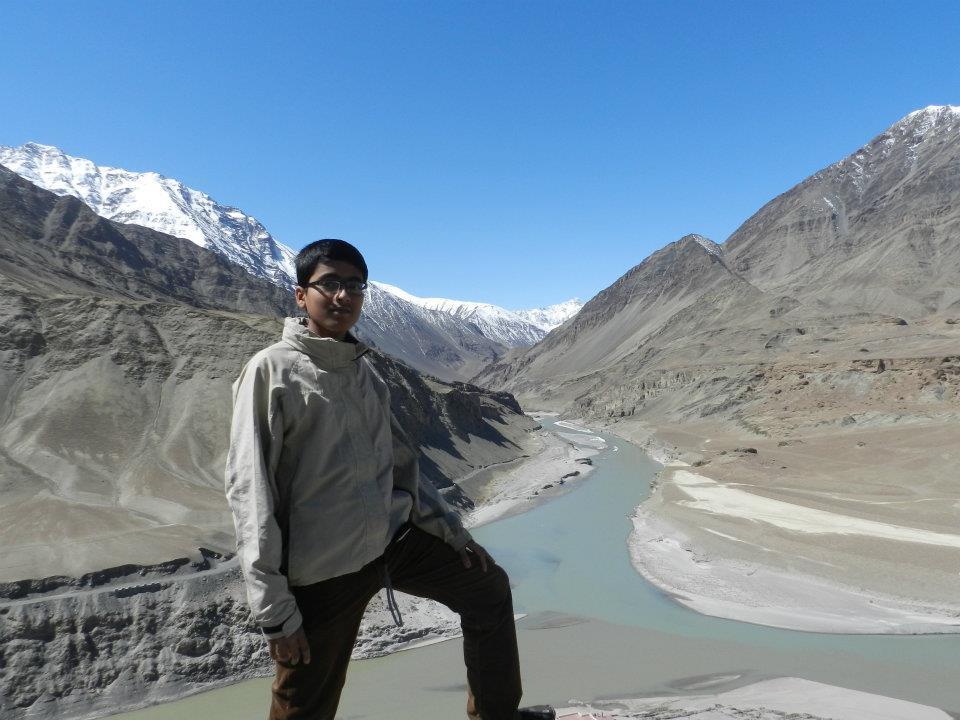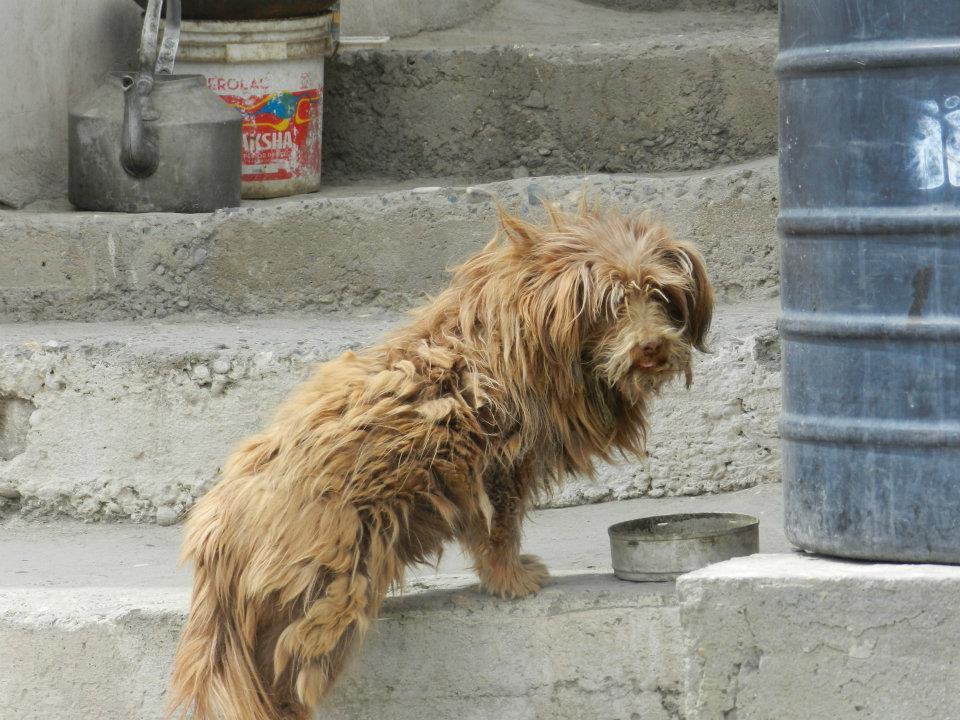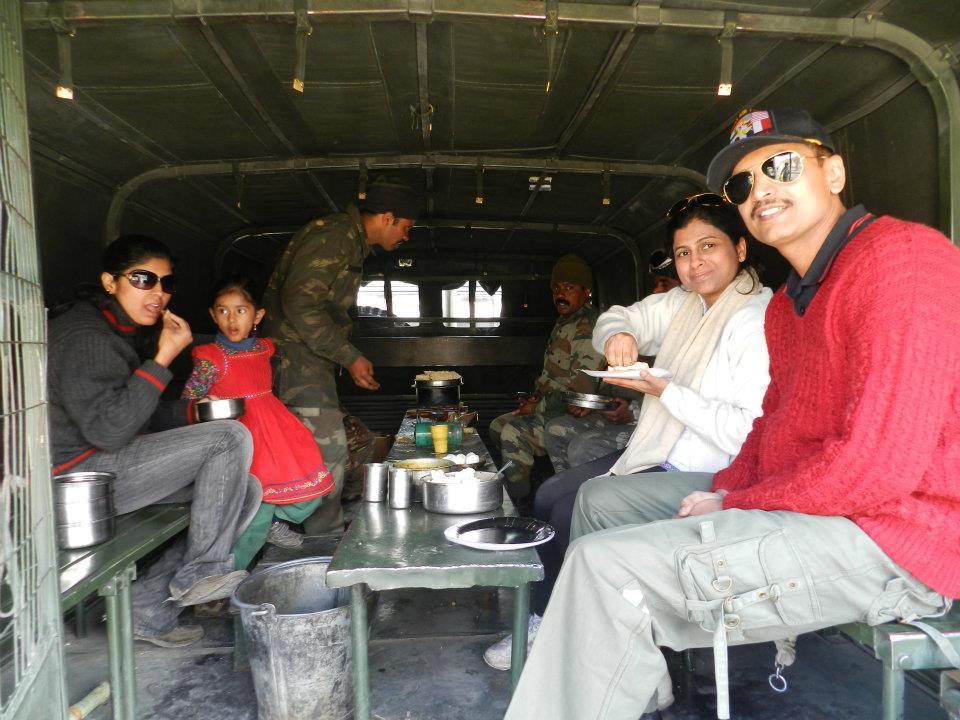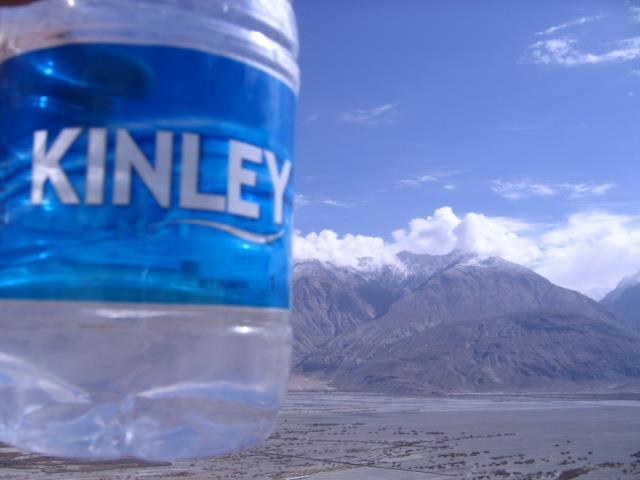 The next morning we were up in the sky by 0600 hrs. Watching 'Sarabhai vs. Sarabhai' on the entertainment system, my eyes unknowingly wavered outside the window and that's when I was first introduced to the Magnificent Himalayan range. I removed the camera and began taking snaps after snaps until my father warned me that we needed the battery for the whole day.
While we had braced to face any temperatures, all of our preparations were in the checked-in-baggage which proved to be quite a bummer when the air-hostess announced that the temperature outside was -2 Celsius. Luckily the 'Lama' seated beside me offered me his jacket. We were received by one of our friends at Kushok Bakula Rimpochee Airport. My eyes never once wavered from the window as we drove through the town to the Army guest house which was to be our home for the next week. Standing in Leh, which is in the valley and looking around is fabulous. There are snow-capped mountain ranges as far as the eye can see. Closer to town you can see the Indus, uncountable stupas, gompas and hoards of dogs!
FACT: Percentage of Oxygen in air normally is 21%...however due to high altitude; Leh's Oxygen content is 7% which keeps decreasing as you climb higher. Once the body gets used to the fact that oxygen content is low, it appropriately acclamatises with the surroundings.
This is why you NEED minimum of a day-and-a-half's rest before continuing action on altitudes. So on the first day we played 'Uno' and watched the movie 'Kahaani' while taking chances to sit near the kerosene-stove.
That night in bed even the sub zero temperatures couldn't dampen my spirit as I thought about Sunday's trip to Pangong Tso. Yes, it is the place where the climax of 3-Idiots was shot. Apart from the tranquil mountains and miniature magpies it has a lot more to offer. In  the 15 years that I have been around I have seen many serene and beautiful faces of the Earth, but Pangong Lake surely takes the cake. This route also passes through the world's 2nd highest motorable road –Chang La. It was here that we got to experience the highlight of the trip  for the first time – 'snow fall'!
Monday the roads are closed for clearance so the next day we edited our itinerary and decided to tour the city instead. Some advice – Leh palace isn't such a fruitful us of your time, though you get a bird's eye view of the city from there, Shanti Stupa is all right, Hall of Fame is a must-see and shopping, well…….
On Thursday we went for shopping (yet again) and tried to get a taste of the local food. We spent the rest of the day planning our campfire while I copied the infinite photos and completed my novel.
All good things come to an end, but inspite of the completing almost everything that the 'Land of Passes' had to offer and the extreme temperatures, I didn't want to return to the Hyderabadi summer so soon. On the way back, I didn't bother about the entertainment system, but smiled goodbye at the wavering peaks and valleys of the range hoping we would meet again :)
P.S. Don't judge me, I was 15 when I wrote this :/