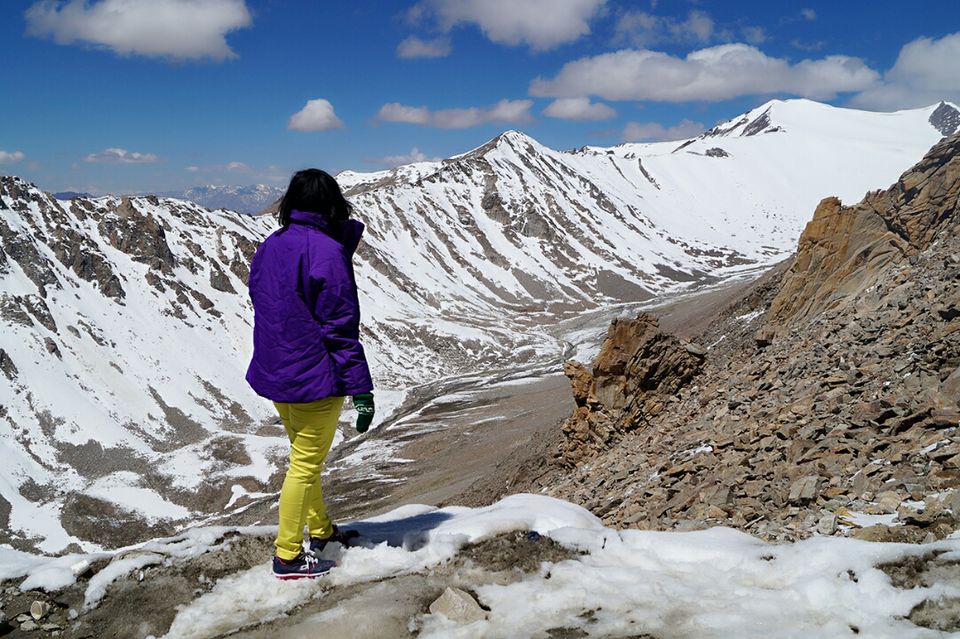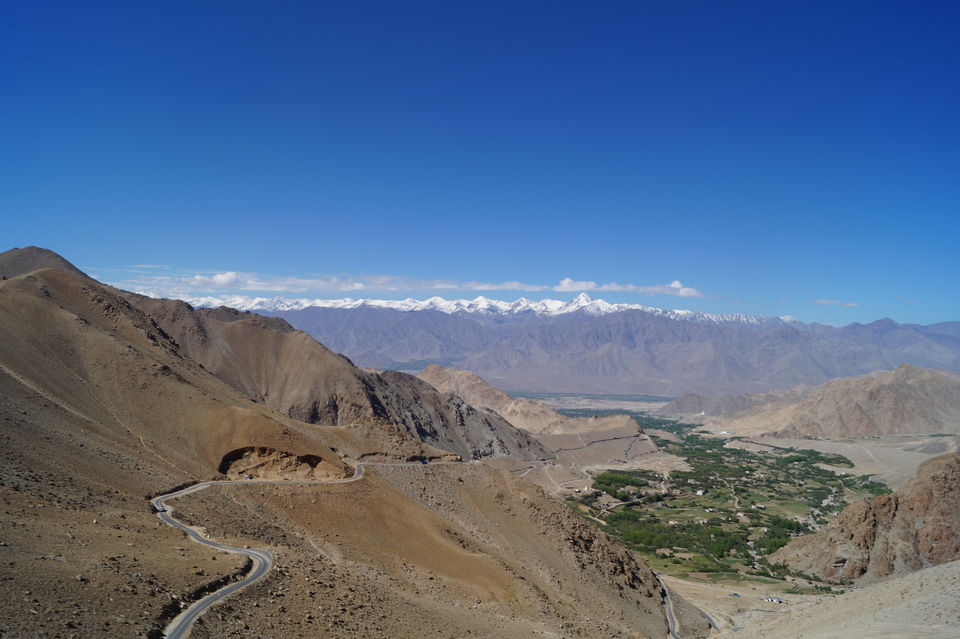 We took a halt for lunch at a small food joint around 1.00. On the way to Nubra Valley, we had to take a break at North Pullu medical camp of Army to look after the ill friend. The hospitality of Army people was overwhelmingly good. There were medical camps at almost every few kilometres. As his treatment took some time and other members of our group were busy talking to the officers and Jawans, I was just checking out their premises. As I was taking a walk, I came across a bulletin board. There were many letters attached to it. Can you guess who wrote these letters? No, not any soldier's family members, but the students of various schools, who addressed it to our Indian soldiers. They were so touching, I mean even 10 to 12 year kids know the sacrifices and hardship our Indian soldiers face day in and day out, just to keep us safe. At such altitude where the oxygen level gets thinner and thinner, our soldiers patrol the borders relentlessly.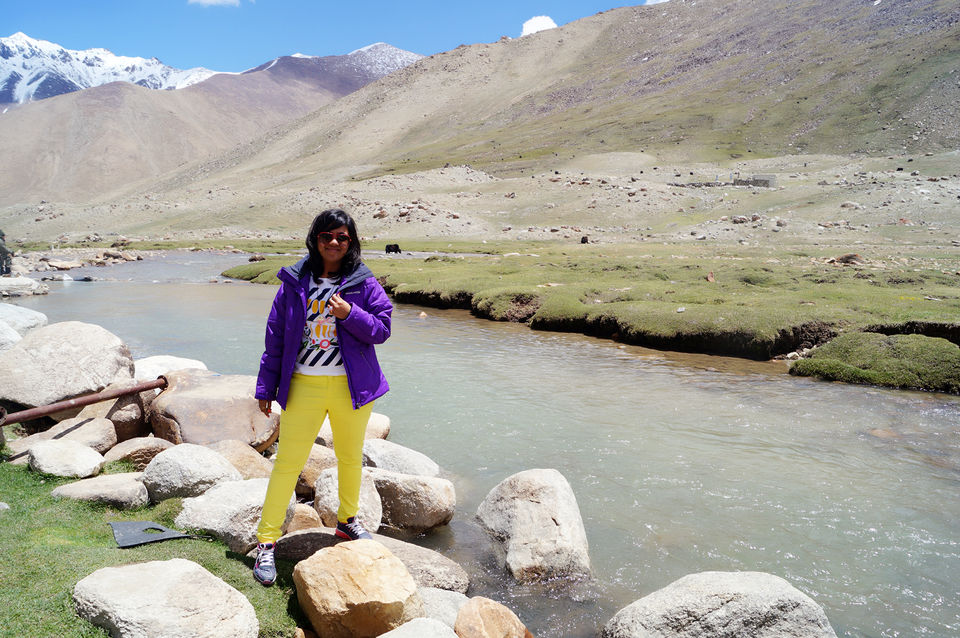 Khardugla, lies on the caravan route which was once a popular silk treading route between India and China. Within one and a half hour we encountered khardungla, the world's highest motor able road at the height of 18,380ft.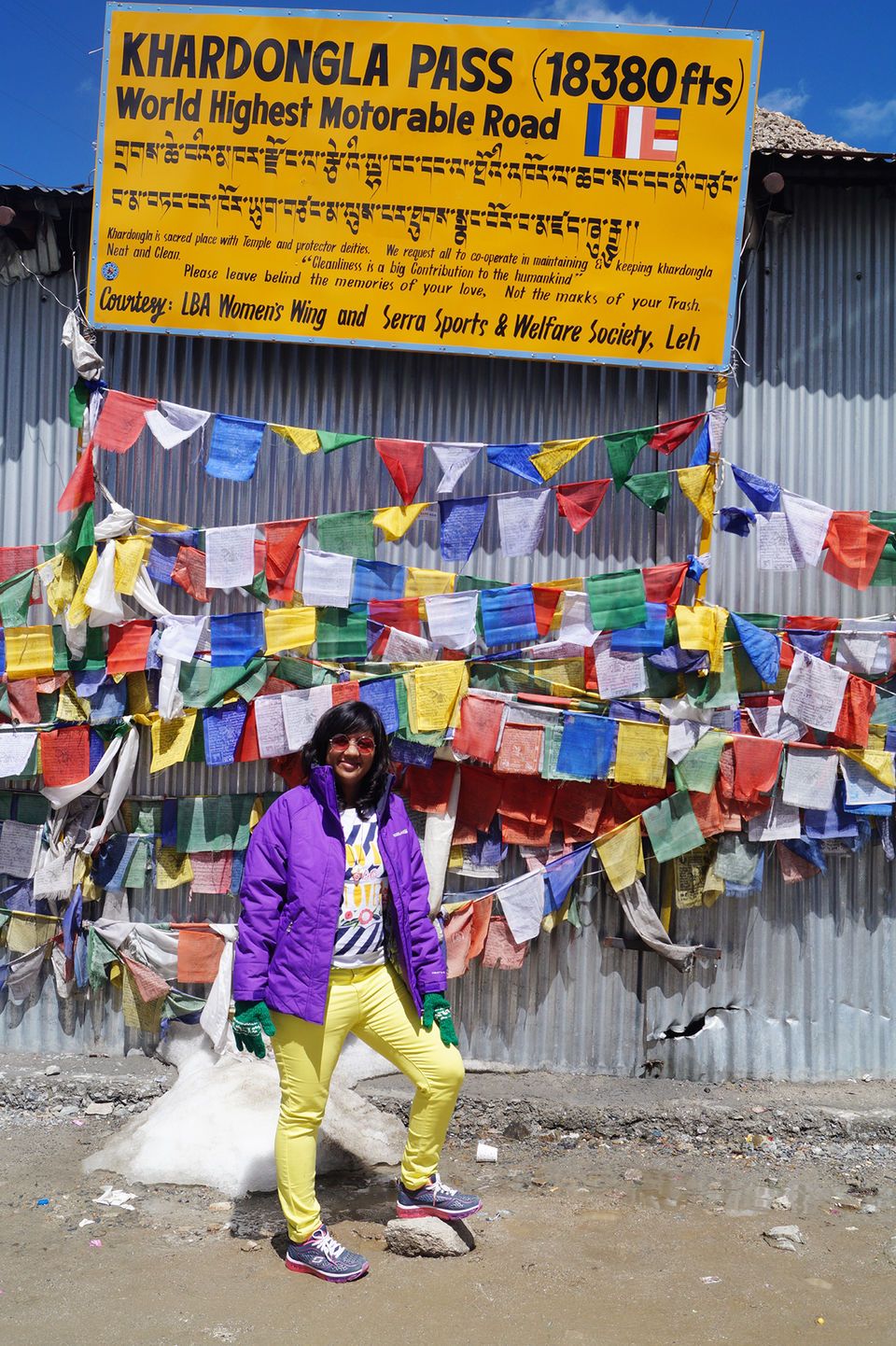 The rapid accent from Leh (11,500ft.) to Khardungla (18,380ft.) in just 1.5 hours took its toll on one of our friend, as he vomited his gut out on reaching the top. To avert this condition you must drink lots of water and take sufficient rest at Leh to acclimatise properly.
Atop khardungla we clicked a few snaps amidst the crowd and bought a few souvenirs from an army run shop. There was a small Shiva temple as well. We took a halt for approximately 30 minutes.The view from the top was breath taking. Snow-capped mountains, colourful prayer flags, clear blue sky added to the beauty of khardungla (The roof of the world).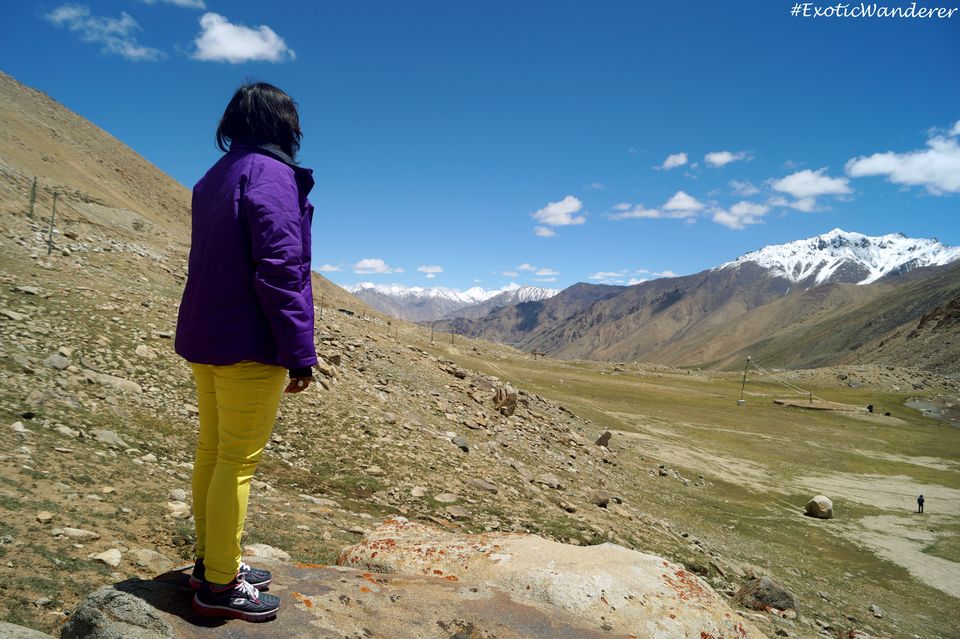 Sitting on the sofa, I was just checking out the magazines and novels on the table. Of course they were all about the armed forces. Unable to decide which one to read, I just randomly picked one from the collection. Lt Col. Ghosh who was guiding the officers of our group; walked towards me. Of course he guessed the clueless expression on my face. When you were kid, did you enjoy reading comics? He asked. The answer was obviously yes. He handed me 2 comic books and said you will not get this kind of stuff to read outside and you will definitely enjoy it. He was right, once I started with the comic of Lt Navdeep Singh, A 25 year old dynamic young officer who shot four terrorists in the Gurez sector of Jammu and Kashmir before being hit by a bullet in the head. He was awarded with Ashok Chakra, the highest peace time gallantry award of India (posthumously). My eyes were glued to this saga of heroism manifested in a comic style. I was deeply moved by his act of valour and I don't think I will forget this story so easily.
By the time I could start other one, it was time to leave. Our friend's medical procedure were done. This lovely mountain range had not only scenic beauties to talk about, but it had lots of stories under its crown. It's as if the mountains echoed the stories of locals, army men, kindness, simplicity and most of all about a world far far away from the rues of our so called civilised lives.
????Happy Travelling????
Lots Of Love,
Juhhii Bhatia!