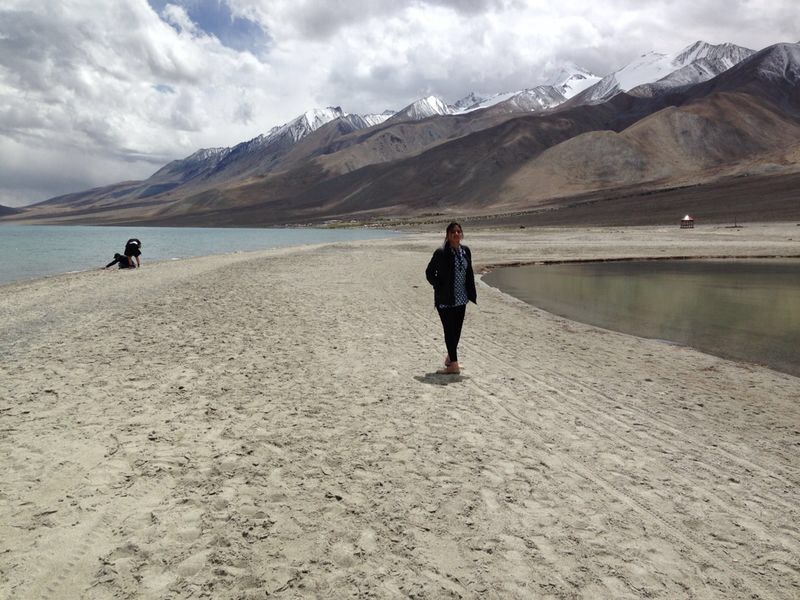 Okay so Ladakh happened but without a shield. From shield here, I mean without any winter clothes. I don't clearly remember any trip which was so sudden. I went with 3 of my other friends and I decided everything just 3-4 days before the departure date. I can't really explain what was going in my mind while I was packing my stuff for Leh-Ladakh. I was so pumped with excitement that I didn't even bother to take a note of the temperature of Leh. I was actually running short of days. I stay in a PG and I generally don't keep extra clothes with me and it was during the month of August when I took the trip so I had plenty of summer clothes and had none for winters. I had an idea that it is going to be dead cold but I was pretty chilled(don't know why!)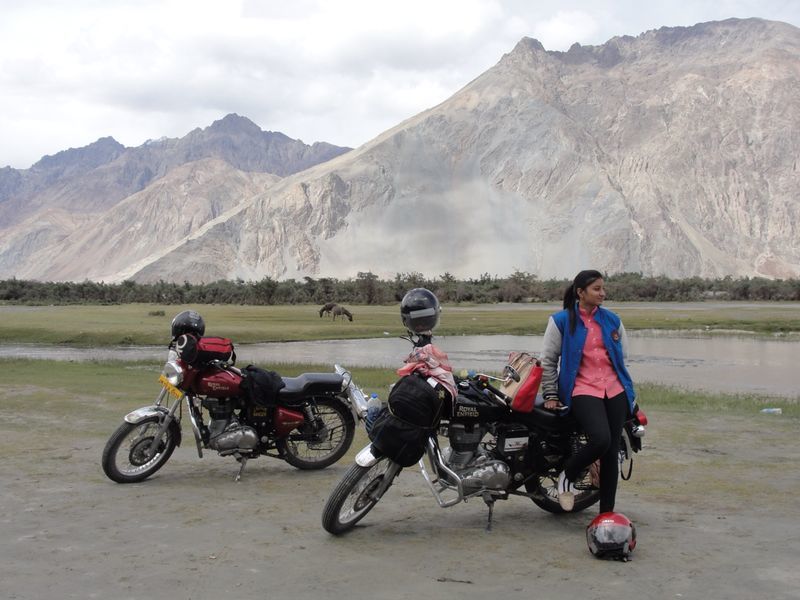 We took an early morning flight to Leh and as soon as we landed, I was slapped by a cold wind and I swear I was shivering. Well, the reason I was pretty chilled was that my friends who went to Leh with me had plenty of winter clothes and it is just because of them I could survive Leh. We checked in our hotel and decided to rent bikes for the next day since we were planning to visit Nubra Valley. Nubra Valley is pretty, it is really pretty and I can assure you that you are going to feel really proud of yourself just when you reach Khardungla top which is the highest motorable road in the world. We were staying in camps in Nubra Valley and early in the morning we checked out to swallow in the beauty of Nubra Valley. Okay, there is not much to see there but then you can take a camel ride in white sand dunes. Also, please note on your way to Nubra, there are no places to eat(at least when I went). There was just one place which was being taken care by the military where you could get yummy Maggi and refreshing tea. Please don't mind if any time in between you are hit by snowballs and you stop to feel your legs, not just legs rather your whole body.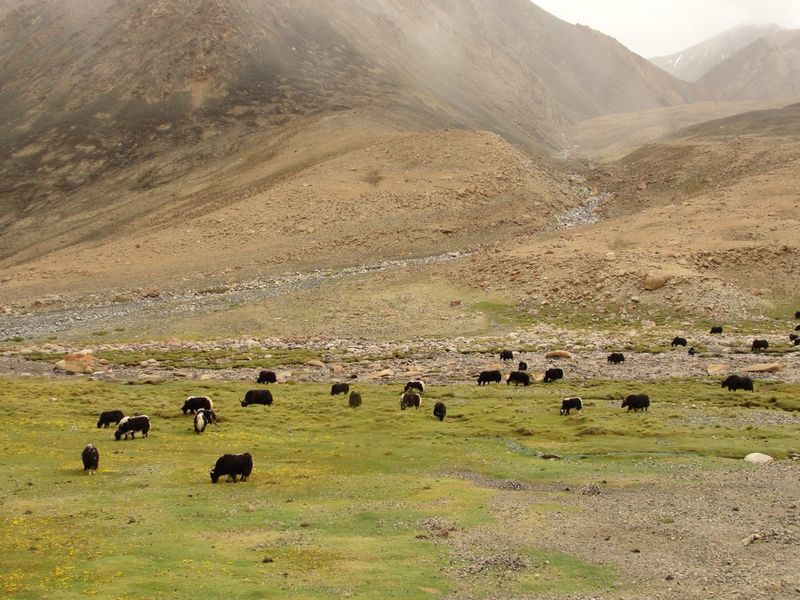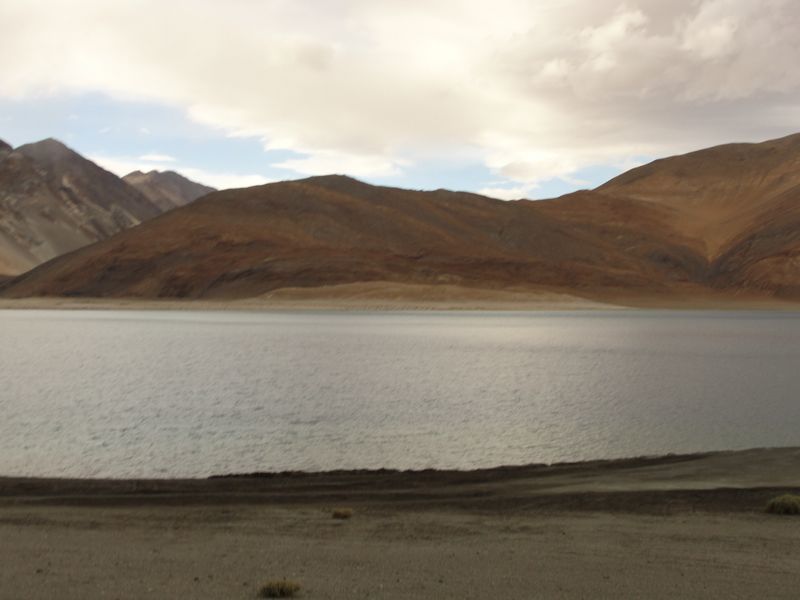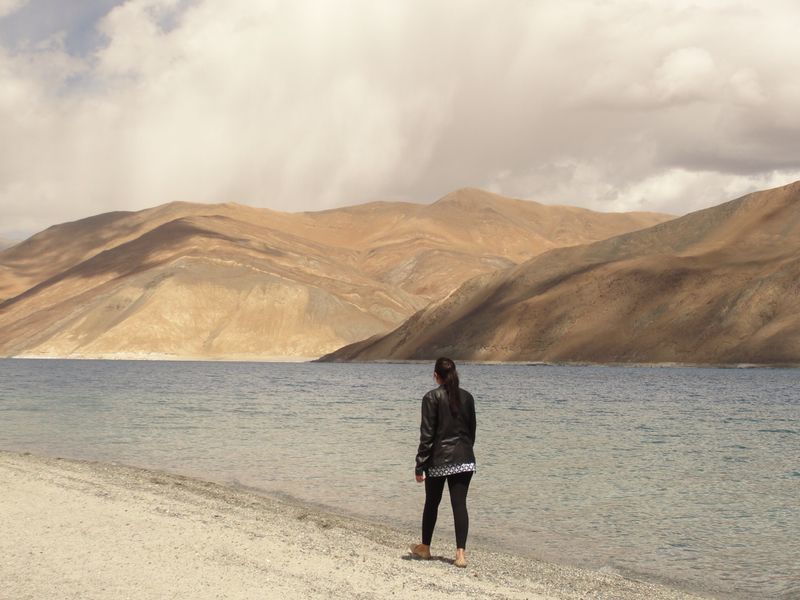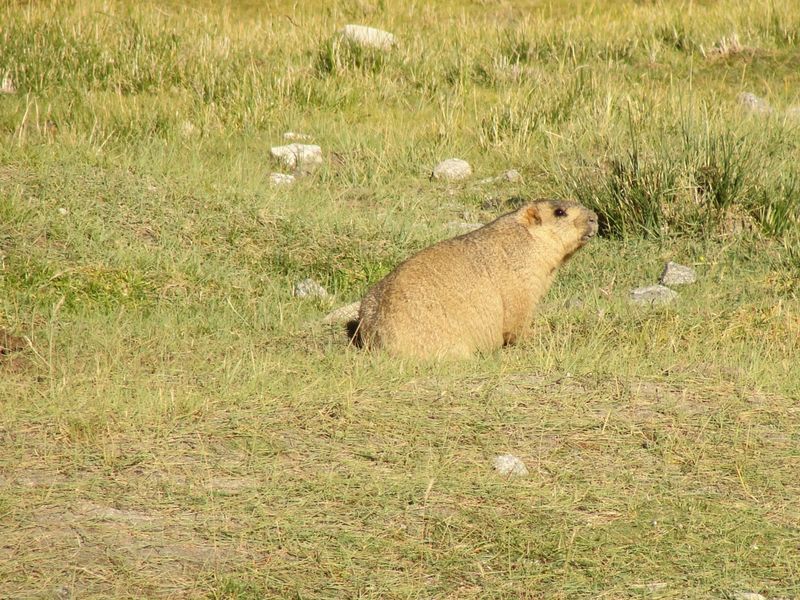 On the very day after reaching the hotel, we thought to visit Pangong lake the next day. We ditched renting bikes but hired a car instead. Please make sure you don't sleep your way from Leh to Pangong. You wouldn't want to miss even a thing.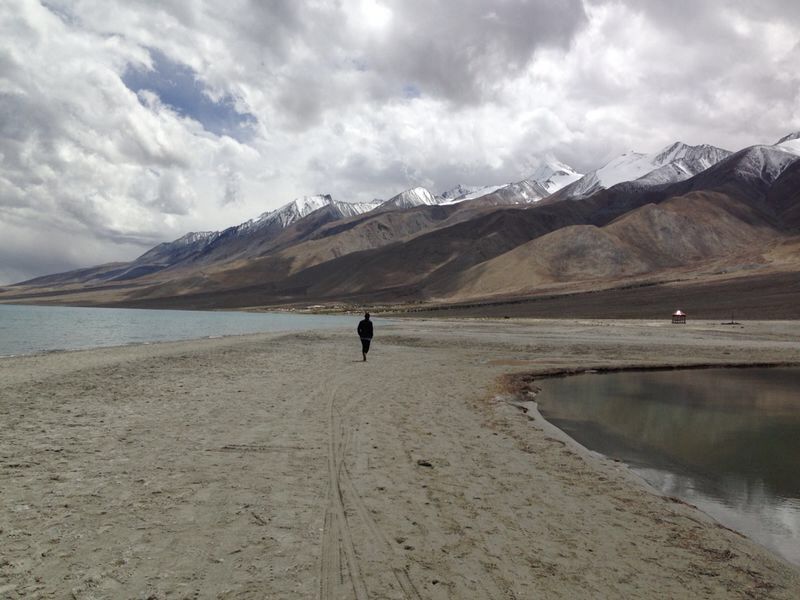 PS: These pictures are taken by a phone camera. Everything is way too pretty there.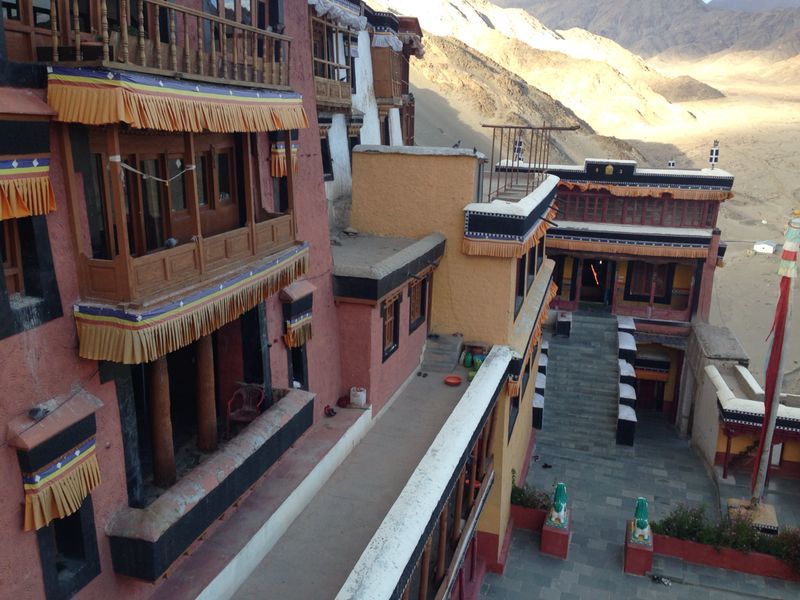 We stayed for a night in Pangong and while returning back we paid a visit to Thikse Monastery. A very tall structure of Buddha is situated there and it is definitely a sight to behold.
We were leaving the next day which was a sad part. We really couldn't visit much of it and I surely plan to visit again.
Note: Please don't take the risk of not taking your winter clothes. I didn't even take socks along with me. There are nice cafes in Leh, do pay a visit. We went to this cafe inspired by Bob Marley, try their tandoori chicken. It is okay if you forget your DSLR.
Frequent Searches Leading To This Page:-
Best Tour Packages for Ladakh, Ladakh Tour Package for Couple, Best Travel Packages for Ladakh, Best Ladakh Trip Packages, Ladakh Holiday Tour Packages, Top Ladakh Tour Packages For Family