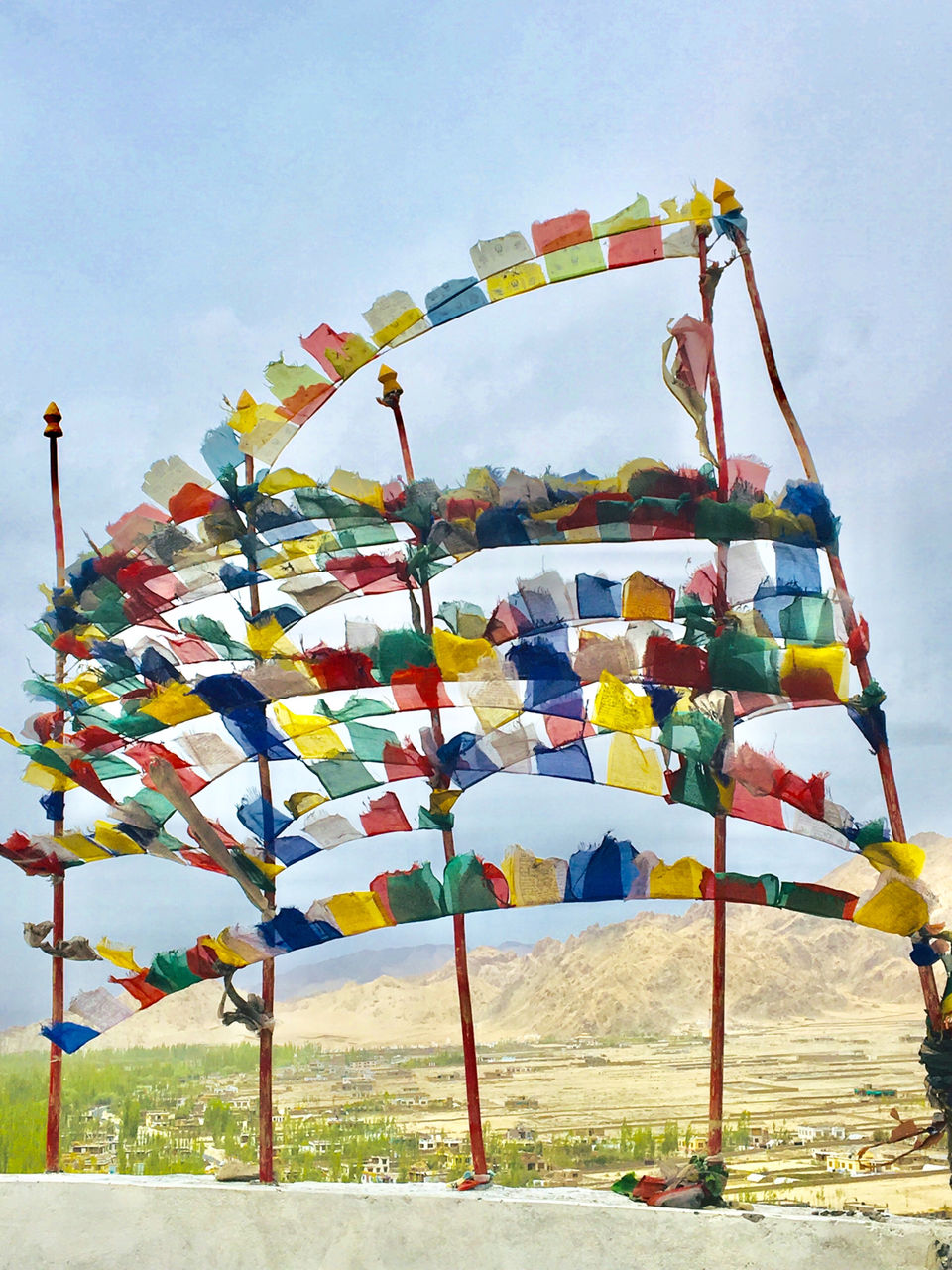 If you can imagine yourself sipping chai gasping at snow clad mountains, sand dunes and cobalt blue skies all at once, then Ladhak is calling and you must go.
Things to keep in mind while you plan your trip to Ladhak:
1. Say goodbye to your prepaid sim cards because they will not function in the whole of Ladhak. Airtel and BSNL postpaid connection has descent network in most of Ladhak except in Pangong area.
2. Carry power banks and spare batteries to be on the safer side while travelling in Ladhak because road blocks and landslides might occur.
3. Carry lots of layers and also a good pair of thermals because the temperature here is unpredictable.
4. Carry woolen socks and gloves because your fingers and toes get frozen first, so the normal cotton ones will do no good.
5. Carry lots of sunscreen, body lotion and lip balm because your skin gets very dry too quickly.
6. Carry a water bottle with you and keep sipping water to avoid dehydration.
7. It's rare to find rest rooms on the way to Nubra valley and Pangong Tso because the journey is via rough terrains so do carry lots of tissues and hand sanitizer. Because you might want to use one so badly but all you might spot is one with no water supply.
8. Carry tablets for altitude sickness (Diamox), vomiting, diarrhea, headache and cold. Even if you happen to fall sick, don't hesitate to visit the hospital in Leh, the doctors just charge 5₹ for consultation. ( 5₹ – you heard me right)