Beyond the touristy hill stations of Himachal Pradesh, there are magical lake towns and isolated Himalayan lakes which are known only to seasoned trekkers and avid travellers. Some of these lakes are sacred pilgrimage destinations and most of them have found mention in Hindu mythology.
Here are some hidden lakes of Himachal Pradesh which promise you a quiet retreat in the lap of Himalayas.
1. Nako Lake, Kinnaur District
Nako nestles a secret lake that lies hidden in the backyard of this village and gives an ideal setting to spend quiet afternoons under the trees that circle the small lake. A short hike uphill gives you the majestic view of the village of Nako and the beautiful lake.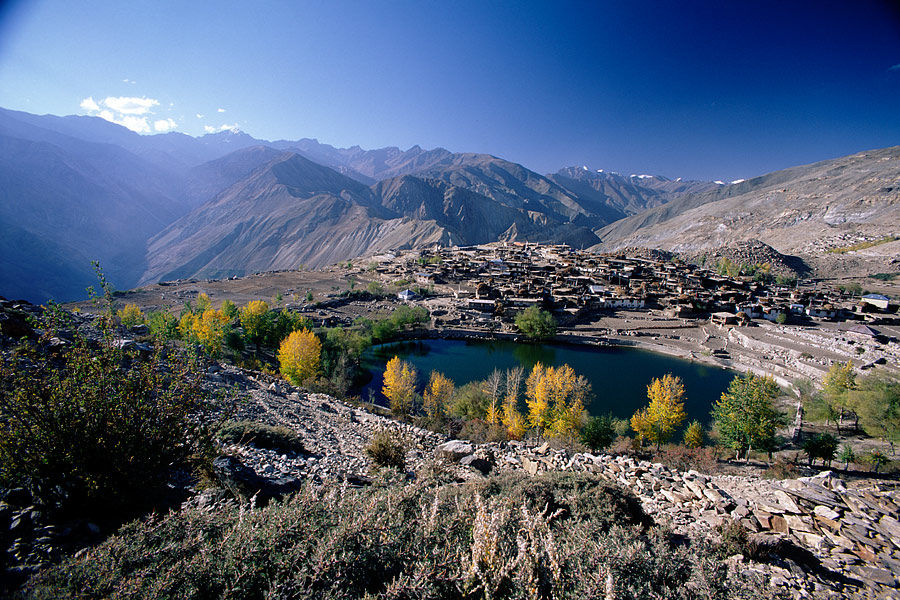 2. Chandratal, Lahaul and Spiti District
This spot on the map has emerged as a trekkers' paradise over the years. Adventure enthusiasts reach Chandratal either from Batal or via Kunzum Pass. The majestic lake that sits hidden on the Samudra Tapu Plateau is also a perfect location for stargazing.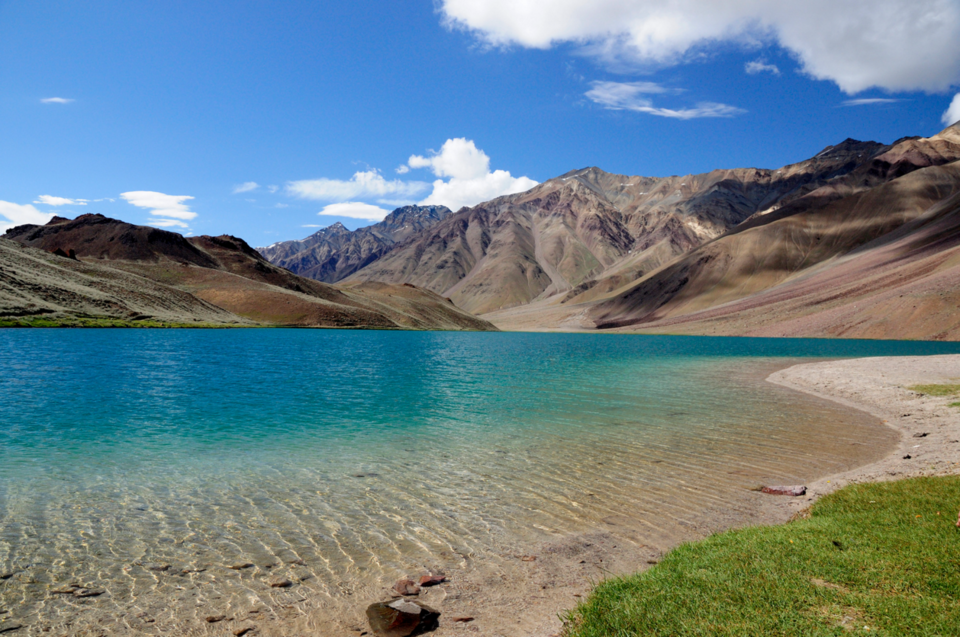 3. Rewalsar Lake, Mandi District
Rewalsar Lake is also known as Tso Pema Lotus Lake. Legend has it that Guru Padmasambhava's spirit resides in the tiny island of floating reeds over the lake Rewalsar. It was from this small town of Rewalsar that Guru Padmasambhava flew to Tibet and spread Mahayana Buddhism in Tibet.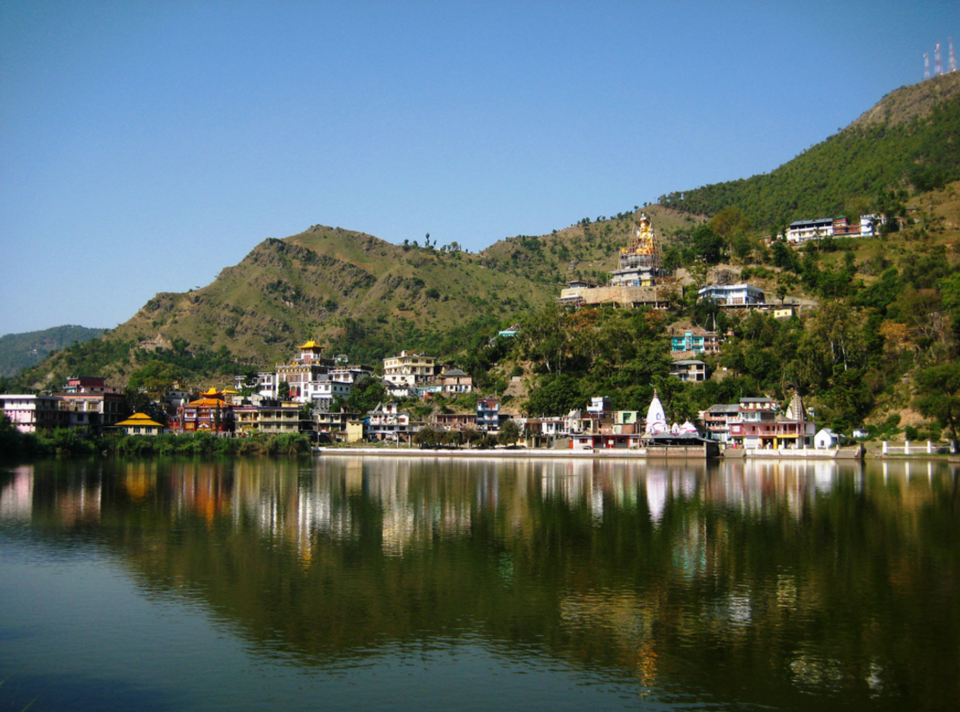 Image Credits: Tom
4. Dhankar Lake, Lahaul and Spiti District
One of the most majestic gompa that lies hidden over the ant-hill shaped hillocks is Dhankar. It takes the trekkers another 20 mins hike over the hills to reach Dhankar Lake. At the height of more than 13000 ft, the lake is circled with barren cliffs of this cold deset and overlooks the magical confluence of Spiti and Pin River.
Read more: Dnyanshree's Trip to Spiti, The Land of Lamas, Mysteries and Adventures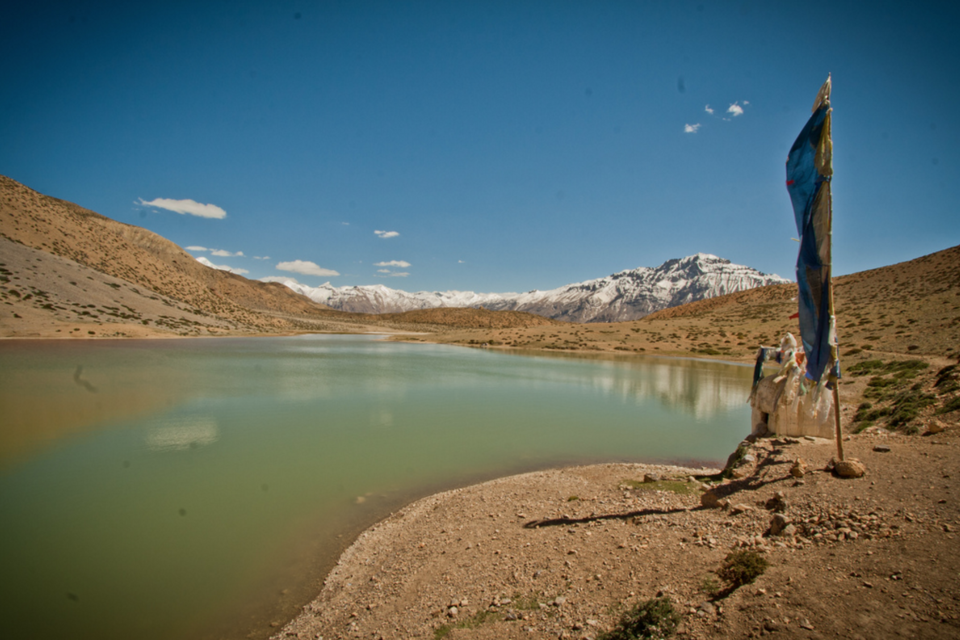 5. Kareri Lake, Kangra District
The lake is best known as a trekking spot and the Kareri Village is a base camp for venturing far in the Dhauladhars. The lake is frozen during the winters and remains accessible from Ghera village near Dharamshala which is the nearest roadhead.
Read More: Ishank Ahuja's Trek to Kareri Lake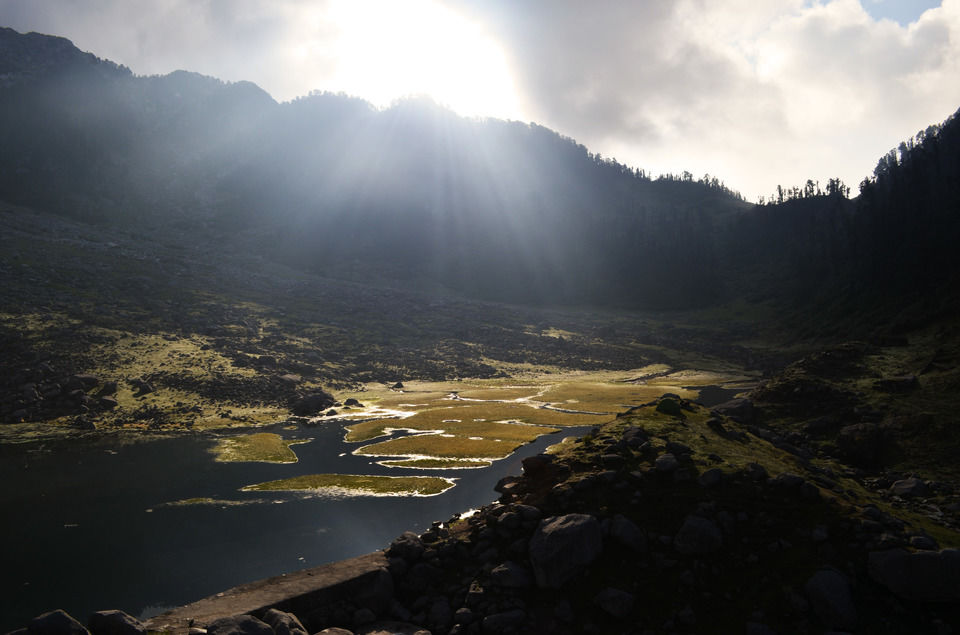 6. Parashar Lake, Mandi District
50 km uphill from Mandi, a paved road leads travellers to Parashar Lake via Baggi village. Travellers also trek to the lake and camp in the Kamru Valley. This is an ideal trek route for beginners and the first site of this hidden lake of Himachal is nothing less than magic.
Check out Rajat's Solo Trek to Parashar Lake
7. Brighu Lake, Kullu District
This famous lake of the Kullu District is a haven for adventure enthusiasts and nature lovers. East of Rohtang Pass, this lake is at the height of 4285 meters above sea level. The steep up and down trek route make it a difficult trail but the fir, spruce and oak trees along the way, make it one of the best trek routes in the Himachal Pradesh.
Read More: Day by Day Itinerary To Bhigru Lake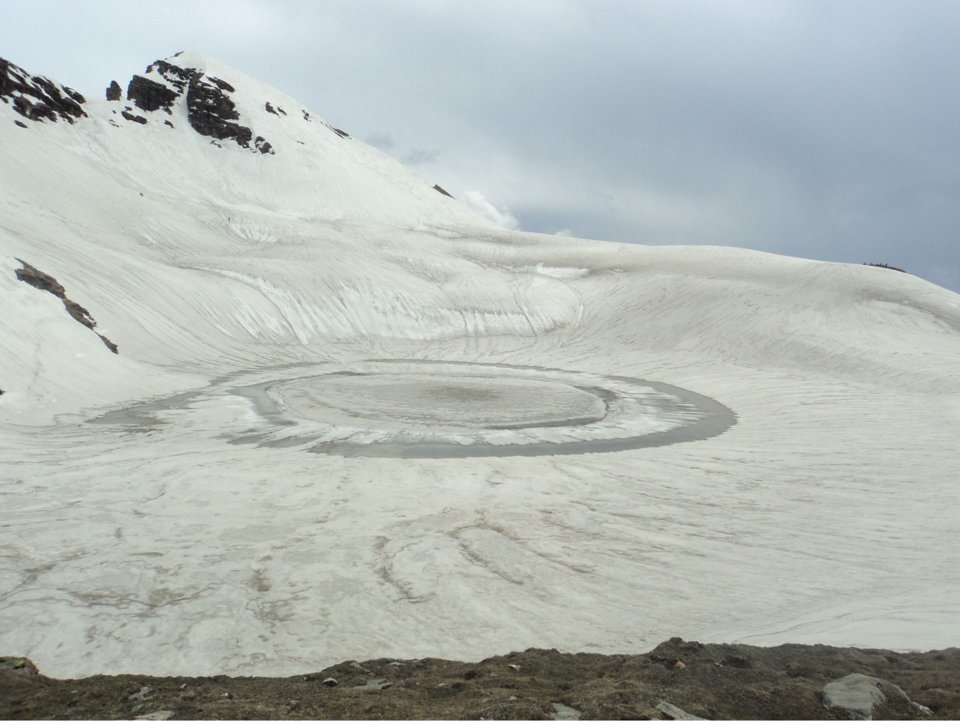 8. Surya Tal, Lahaul and Spiti District
Surya Tal is the source of Bhaga River, which is fed by glacial waters from Baralacha-la Pass. This is a common trek route for adventureous travellers who reach the lake on motorcycles, bikes and on foot following NH 21 from Keylong.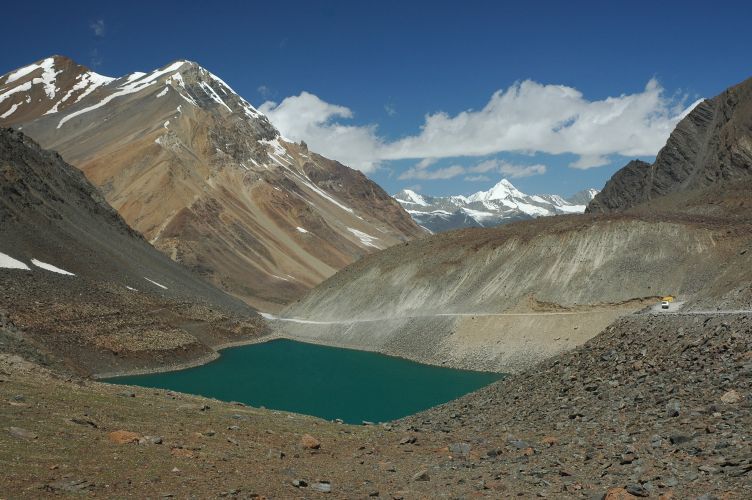 9. Manimahesh Lake, Chamba District
According to the Hindu Mythology, Shiva created Manimahesh after he met goddess Parvati. The lake is a sacred destination for pilgrims from the entire country and hundreds of pilgrim reach this lake every year on Manimahesh Yatra in the month of August/September.
Read More: Saurabh's Trek to Manimahesh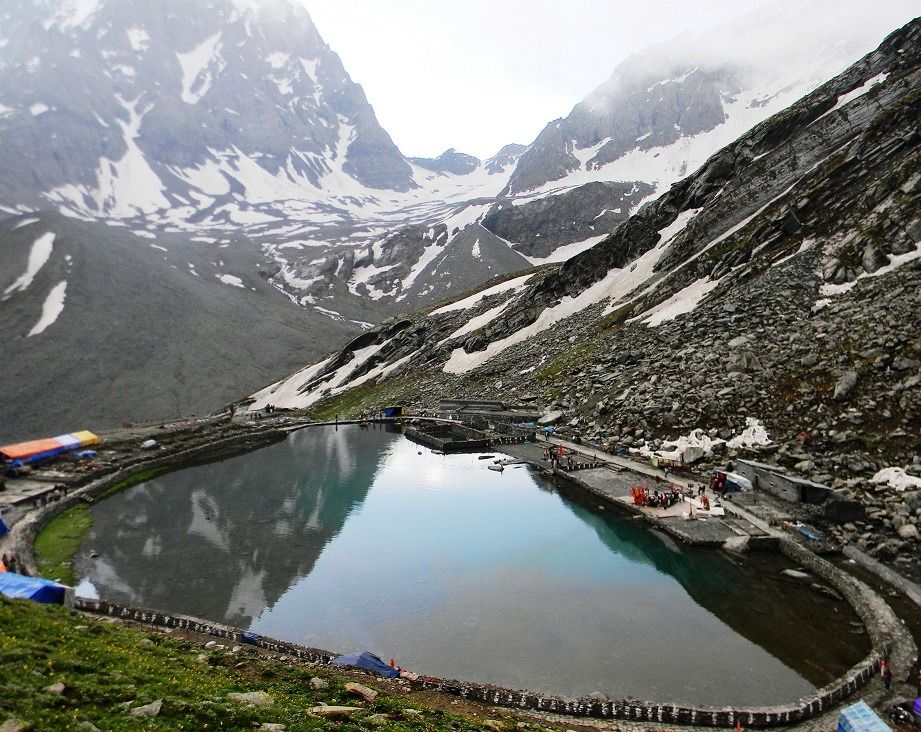 10. Renuka Lake, Sirmaur District
The largest lake in Himachal Pradesh, Renuka ji Lake is named after goddess Renuka. Renuka Lake is one of the low altitude lakes which is frequented by tourists who are looking for a weekend getaway from Delhi.
Read more: Pritish's Weekend Getaway To Renuka Ji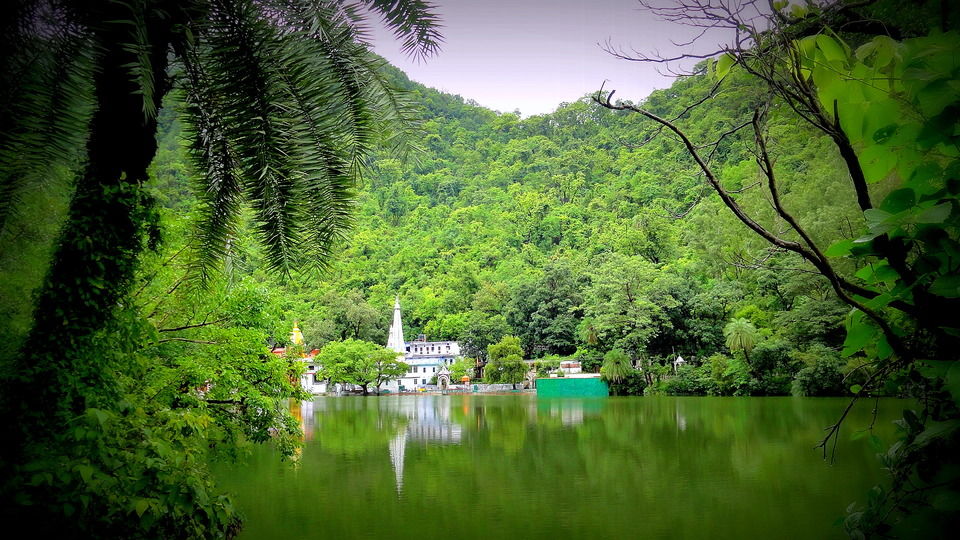 Wish to add more to the list? Add your suggestions on the comments section below.
Share with us your travel stories from the incredible places you have been to. Tell your travel story here.