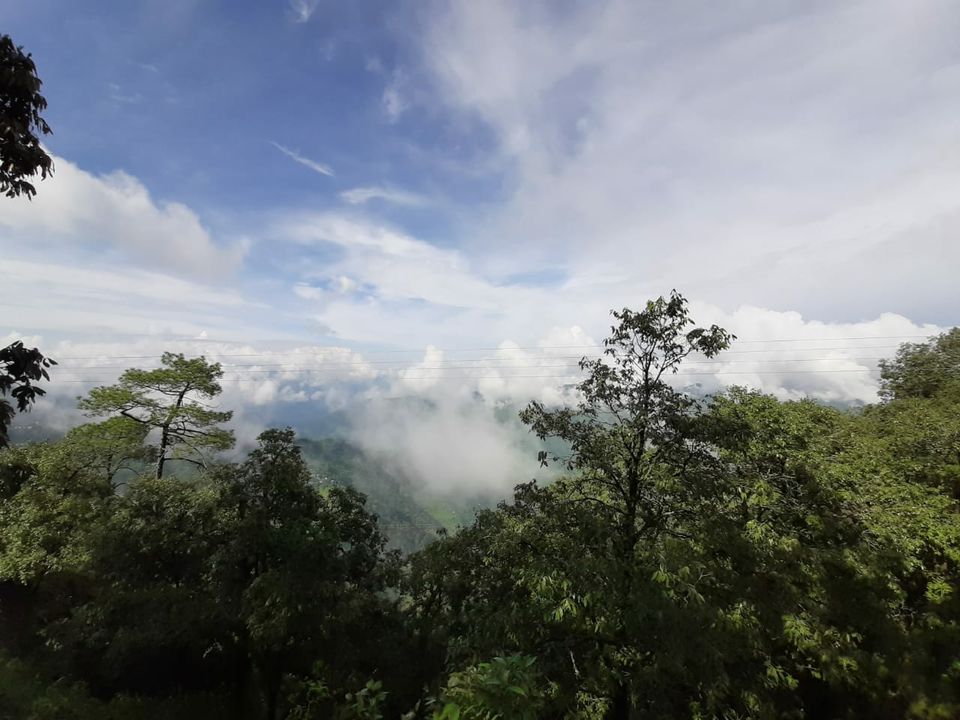 The trip to Lansdowne is not at all hectic rather it is a perfect weekend getaway for people living in Delhi NCR. I had planned this trip with my office peeps who obviously are my good friends and I share a very good bond with them. We were eleven people and we had booked a twelve-seater traveller. So we planned the trip and we boarded the traveller at 12:30 pm on the 3rd of August 2019 which was a Saturday and it had just begun.
One by one many cities passed. The only concern at night was that there were some long stretches of deserted areas that we crossed.
In the early morning, we reached Kotdwar in Uttarakhand. We got a glimpse of Sidh Bali temple on way. At 7 in the morning, we were there at our hotel Green Palms. Green Palms is actually 4-5 km away from main Lansdowne city. Adjacent to our hotel was the popular Lans Castle hotel. We had booked the top floor of this hotel with terrace for twelve thousand rupees.
Now after reaching the hotel we took a nap and we went to the main area of the Lansdowne city. There we had our brunch at Mayur Restaurant. We got to know that there was only one good restaurant in the entire city and that was it.
After our lunch, we started to walk towards Bhulla Tal which is an artificial lake with the boating facility. It took 15 to 20 minutes to reach this lake. The lake was clean and in the middle of the mountains. There were gardens surrounding the lake which were enhancing the beauty of it. There was a small food outlet adjacent to the lake.
After we did boating we went all the way up to Tip and Top resort which is the highest point in Lansdowne. The view from there was breathtaking. Tip and Top is perhaps the best place to click pictures and enjoy the beauty of mother nature. There was a small restaurant there to enjoy a cup of tea and coffee at this hilltop resort. After this, we went to the famous Church but that was close, so we came back to our hotel and relaxed there.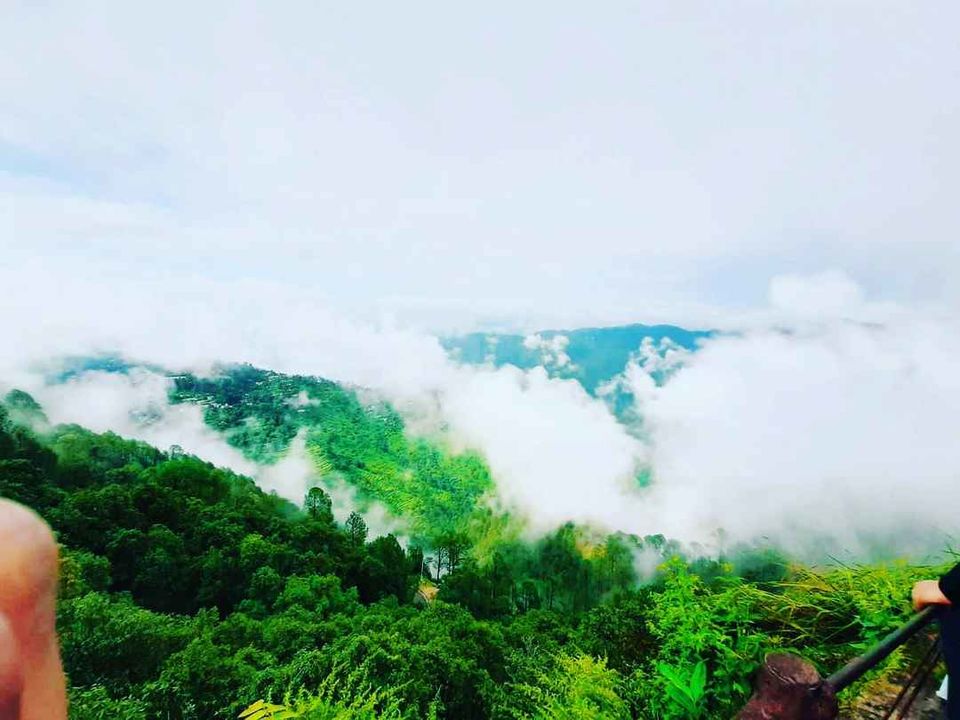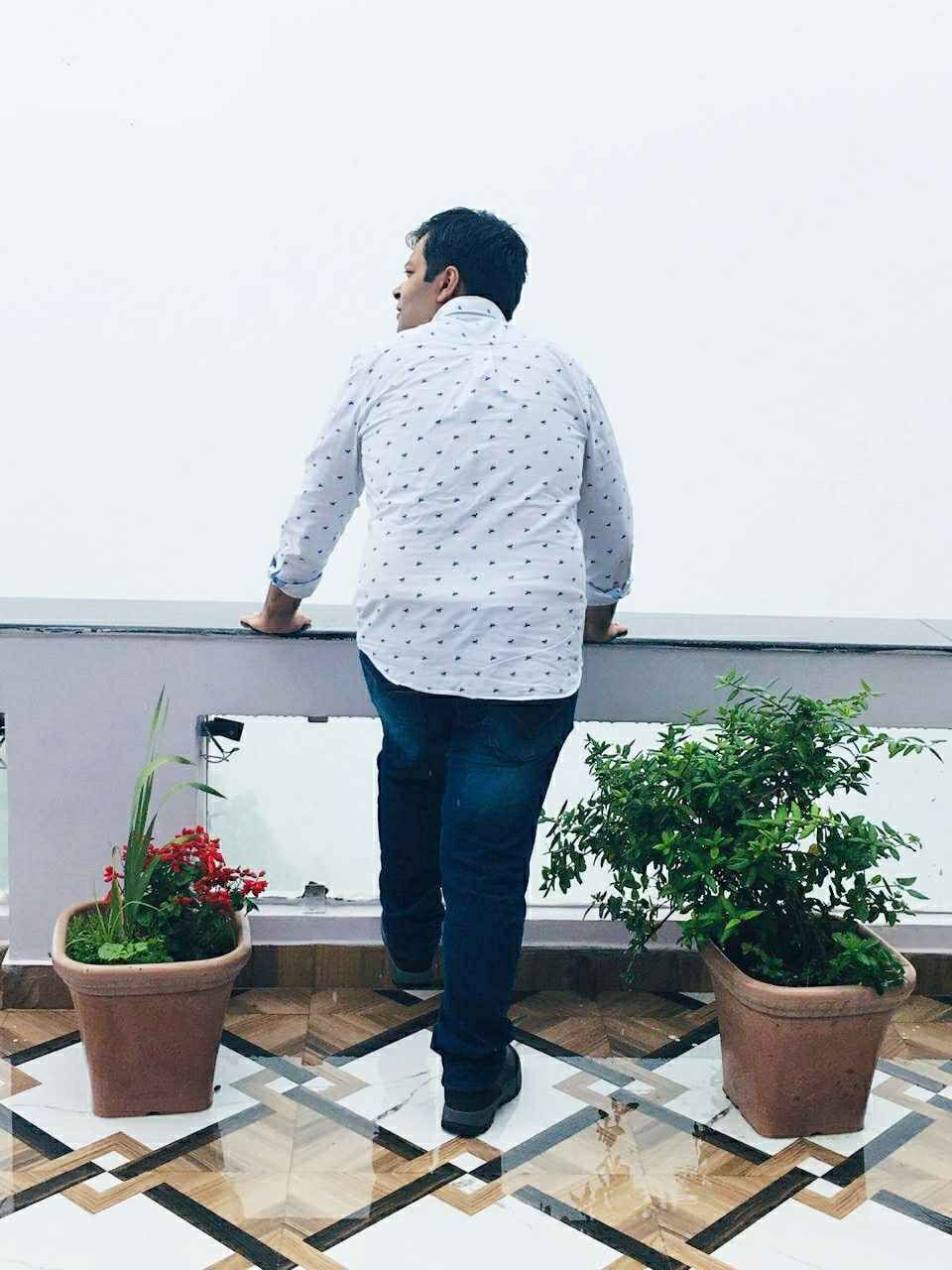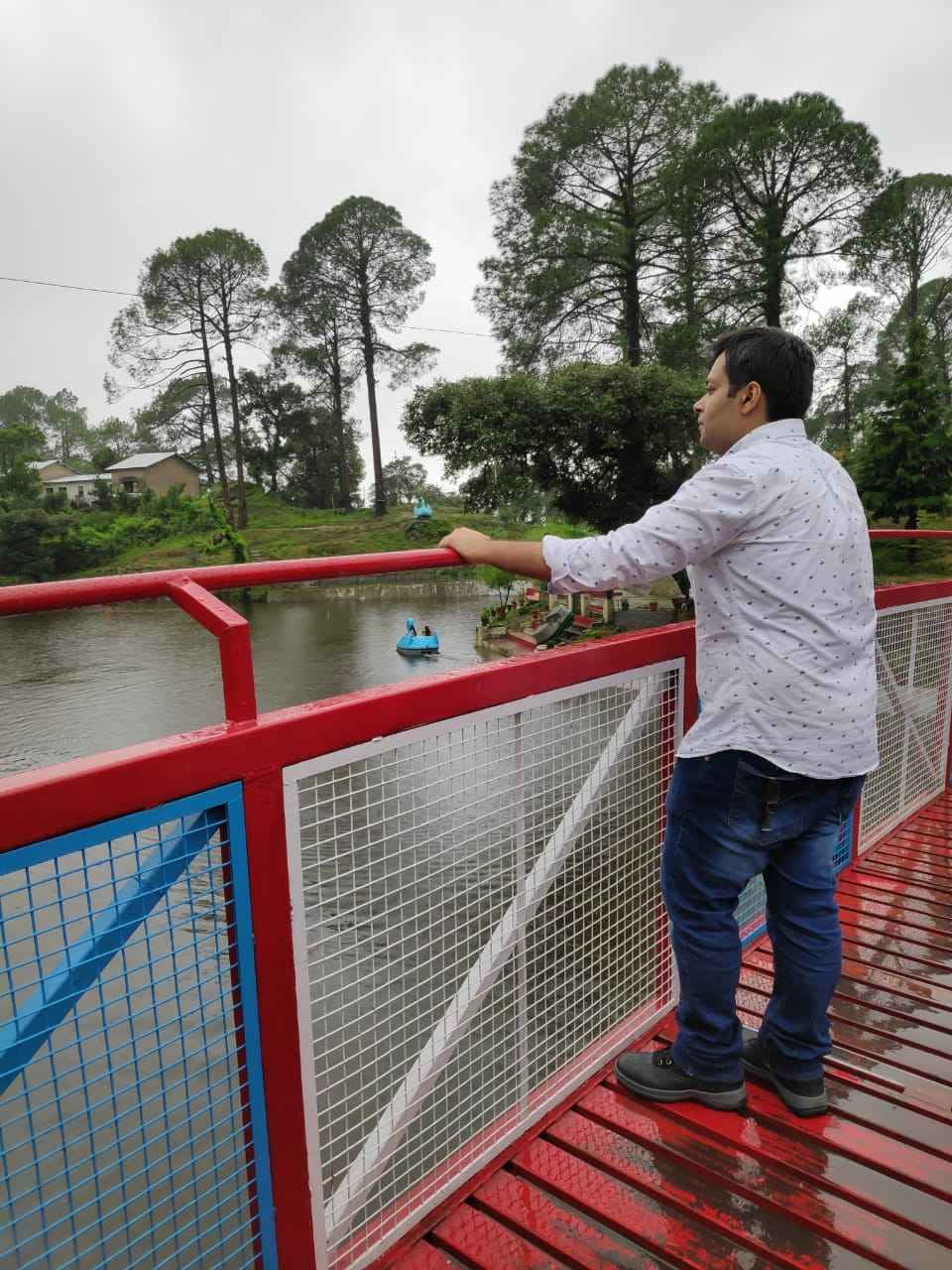 Next day, we had our complimentary breakfast and we checked out of the hotel at 11 am. We started our journey towards Tarkeshwar Mahadev Temple.
This is the best place to visit if you ever visit Lansdowne.
This temple is dedicated to Lord Shiva, a powerful Hindu deity. He is the one among the supreme trinity. There are seven such temples in Himalayan region which are dedicated to Lord Shiva. This temple is in the middle of the forest and is around one hour and thirty minutes away from Lansdowne. The way to the temple has been made through the thick forest of pine trees. The shape of trees are in the form of trident which is also the primary weapon of the deity. There are iron bells everywhere on the way to the temple that enhances the beauty of this place. I felt blessed to visit such divine and peaceful place.
After visiting the temple we came back to Delhi and the traveller charged us close to seventeen thousand rupees. The tariff of the hotel was twelve thousand for one day for three double bed room and one had four beds in it. Surprisingly, the cost of the food was minimal, thanks to Mayur restaurant which was very reasonable. The cost of food came out close to four thousand rupees only for eleven people. Just want to inform you that this restaurant is a vegetarian restaurant. So, if we add everything and then split the amount among 11 people. Then, this trip costs us just three thousand each which was so economical. But this does not include any hard drinks.
I think this is the perfect weekend getaway and you can go on this trip even if you are tight on budget. You can further cut down costs by driving your own vehicle as traveller is very expensive. You can also book a cheaper hotel.