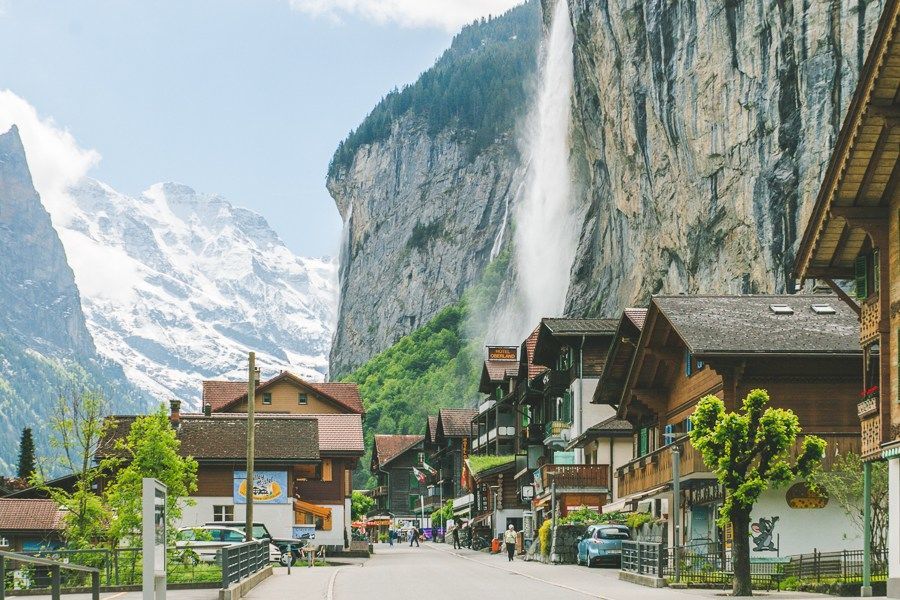 There are many regions in Switzerland that I love but this post is dedicated to Lauterbrunnen Valley – my absolute favorite place in Switzerland. Lauterbrunnen always reminds me that it is the mountains that I am truly in love with. It is a very small town sitting right on a beautiful valley down from the famous peaks of Switzerland including Eiger and Jungfrau.
Its unique location makes it a perfect base for many outdoor activities. The entire valley is surrounded by wildflowers and also waterfalls. It sure feels dreamy.
How to reach : Take a train from Interlaken and the 2nd stop is Lauterbrunnen which costs around 3.5 euros one way and return in same way.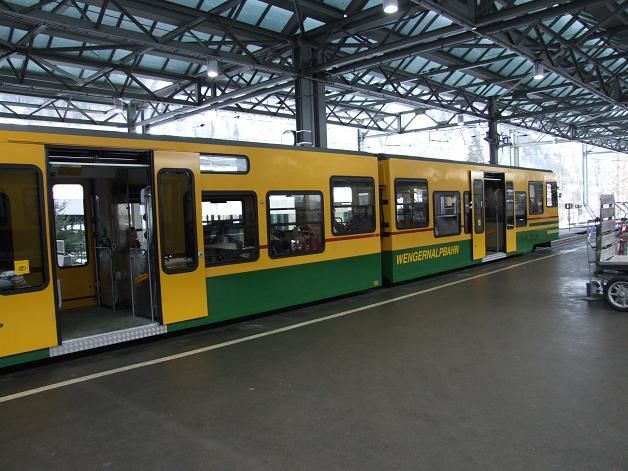 This short ride in train makes you feel that you are in a paradise. Wherever you see, there is greenery, nature at its best. Lauterbrunnen Valley is one of the biggest nature conservation areas in Switzerland.
There are 72 waterfalls in the Lauterbrunnen Valley, the most famous being the Staubbach Falls. Plunging almost 300 metres from an overhanging rock face, they are one of the highest free-falling waterfalls in Europe. In 1779, Johann Wolfgang von Goethe visited the valley, and was inspired by the roaring waters to write his well-known poem 'Spirit song over the waters'.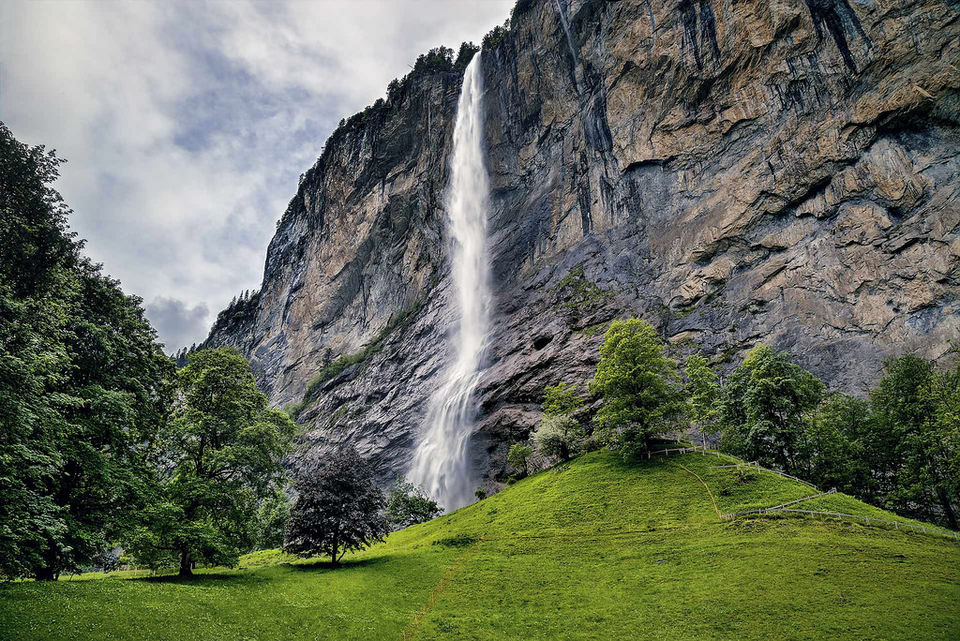 With a population of just 450 people, Murren brings to life an authentic Swiss mountain village. The town is not accessible via public roads, so the pedestrian village is only reachable by a combination of trains and cable cars. Despite its small population, Murren welcomes thousands of visitors each year, mainly during the summer and winter seasons. In the warmer months, visitors come to enjoy mountain biking and hiking through wildflower meadows to glaciers and waterfalls. In winter, skiing and sledding dominate. Year-round, restaurants cook up traditional Swiss dishes of fondue and raclette. Murren is in Jungfrau Region.
Once in Murren, move right away down to the tiniest Swiss village of Gimmelwald – where it truly feels like Heidiland. Gimmelwald is about 20-25 minutes downhill walk from Murren. From Gimmelwald, you do not have to walk back to Murren and you can get another cable car down to the Lauterbrunnen Valley from where you can either walk or catch a bus to Lauterbrunnen town.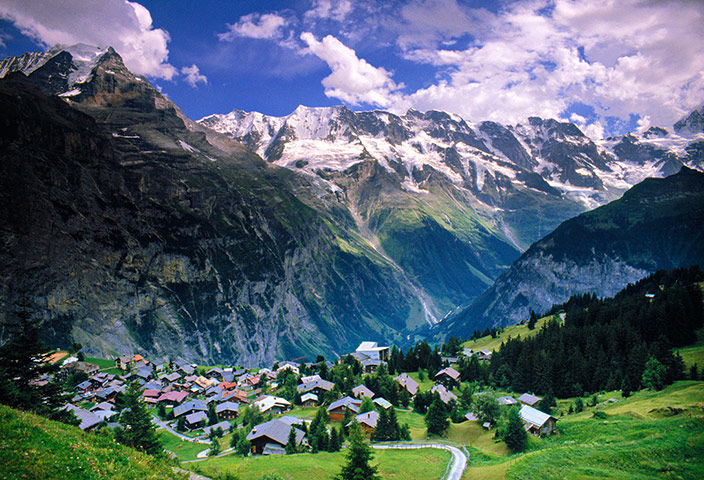 Lauterbrunnen means "numerous springs" and it makes sense as Lauterbrunnen Valley is full of waterfalls with the biggest ones being in Trümmelbach Falls. It is a 20-25 minutes bike ride from the town and you can also take the public bus there. There are ten different waterfall galleries in Trümmelbach which are all included in the ticket price which costs 11 euros per person. They take you up to the first floor in an elevator from where you take the stairs to all ten galleries. Up to 20,000 litres of water per second cascade over the ten glacier falls from a total height of about 200 metres. This is one of the wildest glacier ravines in Europe with the ten waterfalls of the Trümmelbach hidden amongst the rocks.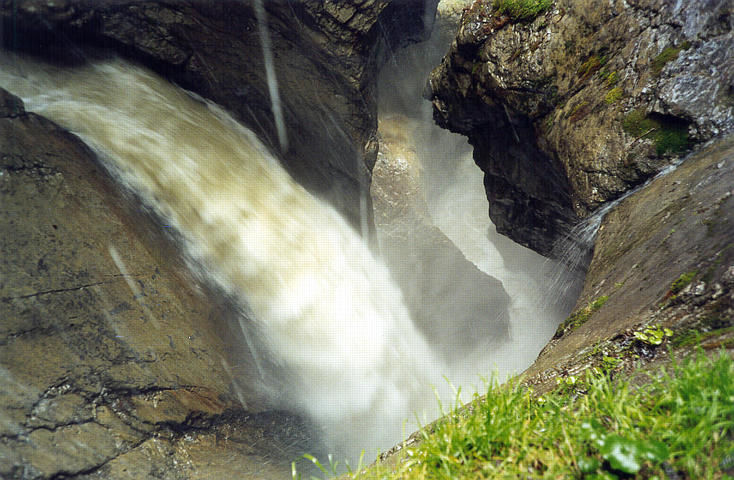 This is one of the typical Swiss mountain villages and yet it is special. The access is via one of the few road loop tunnels and above the village the brows of Eiger, Mönch and Junfrau come into view. The village is off the beaten trail track and and far from the hustle and bustle of the main tourist attractions. Here you can appreciate true Swiss Alpine nature, enchanting panoramic views and true Swiss rural culture still alive.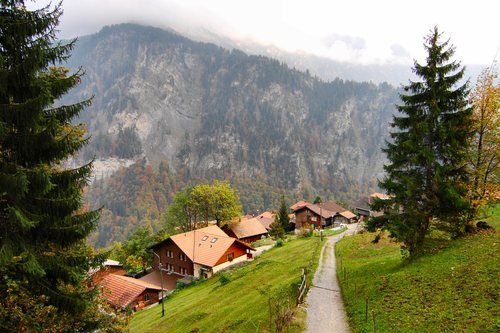 The most impressive 360-degree panorama in the Alps awaits you on the Schilthorn – Piz Gloria. Enjoy the breathtaking views of the UNESCO World Heritage landscape with the Eiger, Mönch and Jungfrau and more than 200 other mountain peaks from the renovated Piz Gloria revolving restaurant. Good visibility provided, you can even see as far as the Mont Blanc massif in France and Germany's Black Forest.
From Stechelberg take the cable car up to the Schilthorn adventure: in summer an exciting hiking region; in winter the highest skiing region anywhere in the Bernese Oberland. Up on the summit the Piz Gloria, Europe's first ever revolving restaurant, will reward you with a 360° mountain panorama.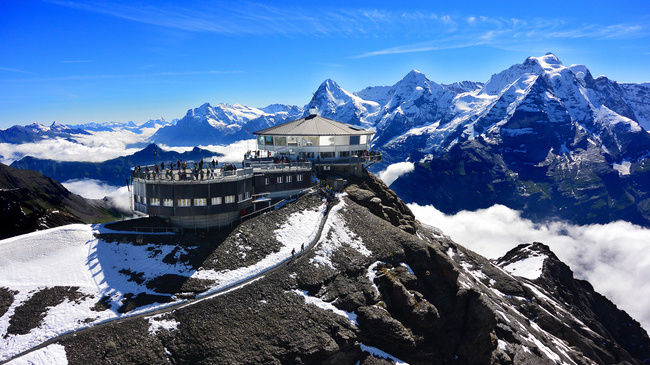 Lastly, I would like to summarize that Lauterbrunnen is a laid back destination for nature lovers and outdoor enthusiasts, the area around the city is ideal for mountain biking and hiking. If you are looking for a tranquil weekend and you are for up hikes/bike rides in beautiful surroundings – Lauterbrunnen is the place to go. There are numerous hikes ranging from easy to difficult and the roads are so well marked that it is practically impossible to get lost.
Enjoy your trip to Lauterbrunnen, have fun !! :)