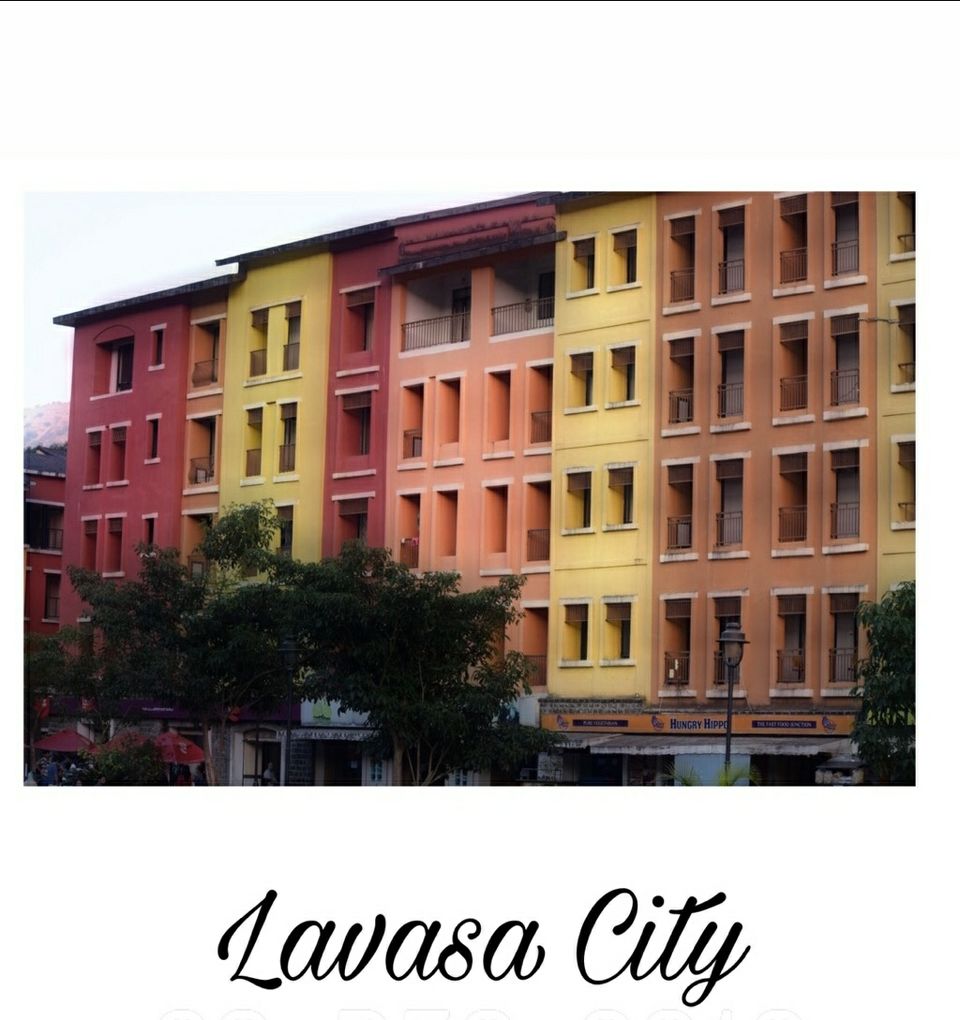 Maharashtra, a city of Maratha's and the 3rd Largest state in India. The state that has a capital city as famous as New York City (NYC) and Shanghai, which is, Mumbai (Bombay). Maharashtra is a vast land of various religion, caste & creed. Basically, a mini India in itself. It has many other well-known cities such as Pune, Nagpur, Nashik, Kolhapur, Aurangabad etc. Various beautiful hill-stations like Mahabaleshwar, Lonavala, Bhandardara and many more. Wildlife sanctuaries such as Tadoba, Nagzira, Karnala are amazing forests for sighting Tigers and other varieties of birds.
In the hearts of Maharashtra, around 57.4kms from Pune, is the city very well planned named Lavasa. A hill-station built right from the scratch to a very beautiful city in the mist of Sahyadri's on the banks of Warasgoan Lake. A lush green city, silent and peaceful. City with streets designed and named in Italian manner. It covers an area of 100 km sq. surrounded by other villages providing construction and other labour services to the city.
Lavasa expects a rainfall between 2032mm and 8255mm through out the year but June to September are precious months of monsoon as we can see this calm and beautiful hill-station turn into a paradise of greenery as far as a human eye reaches. The trees greener than ever. Beautiful blooming little flowers. Dense fog over the mountains. Building colors getting clean and sharper. These are the months when the Sun Gets Suspended. I say the Sun Gets Suspended because during these months it is like that kid or employee that has been suspended by the school/office for some time period and we can't see it for as long as the suspension period lasts. Only time we get to see it is when the crowd around it (the clouds) clears a little and then it is back in its hiding.
It is fun seeing people coming over for a weekend getaway and enjoying this blissful weather, be it in couples or with the families. Kids running around in their raincoats and gumboots, jumping in the little puddles and splashing the water around on each other holding the tiny colorful umbrellas. It's true this scenario can be seen in any part of the city even when we are home or not in Lavasa and that Kids are cute and fun to watch everywhere and anywhere. But, it's just different when you are at your holiday home, legs stretch up, you sitting back, relaxing away from work in your lake facing balcony.
There is a lot more to Lavasa. It has its own charm in winters and so is in summers. From foggy after sunsets to peaceful summers for enjoying water sports. But to experience all its blissful seasons, you don't need me to tell you that you have to visit there yourself either to see the suspended sun or to see it shine bright as ever.
Background Pic Courtesy-: Bhagyashree Dagha