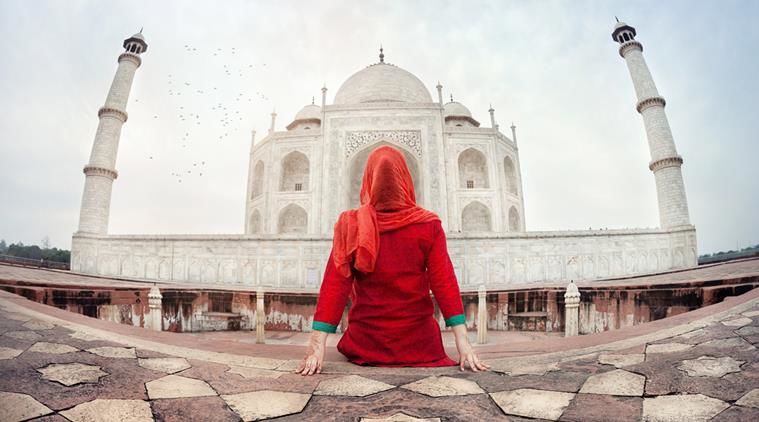 As a foreigner, you're likely to be the target of policemen or locals trying to take advantage pf your ignorance, so it's important to know your rights.
Here's a list of ground rules compiled for a traveler's benefit. More importantly, familiarize yourself with the law so you know when you're guilty and when you're being harassed. As a foreigner, you might be the target of some miscreants and sometimes even policemen trying to take advantage of your ignorance.
LEGAL RIGHTS OF WOMEN
The Law: Only female officers can escort women to the police station. If there isn't one, you cannot be arrested.Not only do male officers have no right to escort a woman but she can refuse to go to the police station between 6 pm to 6 am. In case of a serious crime, a written permit from the magistrate is required for male officers to escort her.
Something, a lot of Indians would not know either!
• Women can lodge complaints through emails at ncw@nic.in, our National Commission for Women. Guidelines issued by the Delhi Police entitle women to the privilege of registering a complaint via email or even through post if she can't go to the police station. See the guidelines here and the complaint form here
Smart Traveler Tip: If you do get in a situation where the Police is trying to take advantage of you, make sure you call/text a friend, family member, colleague or anyone you may know in the city so they know of your whereabouts. This is the first step you should take. You should also call 100 and report the situation.
PUBLIC PROTOCOL AND THE Public Display of Affection(PDA)
The law: A lot of the issues in Indian law stem from the fact that the vague wording of the Indian Penal Code gives the cops an unfair amount of room. It empowers a public officer to take steps which apprehension of indecency resulting in public nuisance. There is no stoppage from doing anything in private premises, but the laws are strict as to any such act in public.
Reality: Police especially would not let you do anything which might appear to be as an exaggerated act of kindness; in some places even hugs will be met by severe embarrassment and verbal disrespect is likely.
Smart Traveler tip: Ensure any act of such kindness or affection ranging from hugs to what not are in private premises or places. Our metropolitan cities are much cooler now when it comes to PDA. For instance, Hugs are not a problem anymore.
PUBLIC NUISANCE
The law: Section 268 of the Indian Penal Code defines this as "an illegal omission which causes any common injury, danger or annoyance to the public or to the people in general." Note the use of the term 'annoyance', again widely open for interpretation. Avoid disturbing residents with loud noises, public drunkenness or anything that could be construed as vandalism.
Reality: The law as to noise and vandalism is seriously taken care of in the metros, however, in the smaller cities the neighborhood is a little tolerant and you might not face much problems. However, the case is opposite for public drunkenness.
Smart Traveler Tip: Ensure that either you are in a vicinity where you know someone, a tourism agent or even an acquaintance; or make sure that you live/party in a place where tourists generally reside/stay who could get you out of such situations, as such situations are generally met by mob-led activities ranging from public embarrassment such as verbal abuse to FIR.
HOMOSEXUALITY
The law: In 2013, the Indian Supreme Court brought back Section 377, a controversial law that penalizes "unnatural sex". The IPC prohibits unnatural sex, and mere sexuality as Gay, Lesbian, Bi, Trans Sexual is also covered under the said section.
Reality: While most see this as a direct criminalization of homosexuality, it has two further consequences: LGBTQ individuals who DO NOT indulge in any kind of sexual activity while in the country may still find themselves harassed if their sexuality is made public. There are several NGOs and other organizations working for the community that will always lend support.
Smart Traveler Tip: Ensure that even if you belong to one of such categories you do not openly profess the same or reflect the same in your own behaviors. You might not face jail or arrest but you might have to face public abuse and incidental verbal harassment regarding same.
ALCOHOL
The law: The legal age for drinking varies from state to state from 18 to 25, so do some local research before you go. A distinction is usually made between mild liquor (beer and wine) and hard (spirits). Also, buying of more than a specified limit for transportation is also barred.
Reality: You may easily get alcohol on demand from liquor shops called the Thekas, without any id proof except for states like Gujrat, and Bihar wherein alcohol selling is prohibited. However, if you still get caught for age limits, that might be one in a million case, and you have to beware. Since, tourists are generally considered to be unaware of the laws.
Smart Traveler Tip: Avoid any local liquor not vetted by your hotel manager or tour guide, and again, no public drunkenness. If an election is nearing, alcohol may be banned for a couple of days prior, and days of local religious or political significance are also usually dry. Carriage of alcohol between states is often illegal due to the varying alcohol laws, you may be stopped for a random check.
CONSUMPTION OF DRUGS
The law: Tobacco chewing and smoking is allowed only above age of 18 years and in private premises. For anything else such as Hash, Cannabis, Opium etc under the Narcotics Drugs and Psychotropic Substances Act, there is a minimum sentence of 6 months for possession of small amounts deemed for personal consumption only, and a 10-year sentence for possession of anything sufficient for trafficking i.e. beyond the prescribed limit. Convicted offenders can expect fines and a minimum jail sentence of 10 years.
Reality: You may generally get all such substances wither at the Paan Shop often referred to as Panwadi or from the rickshaw wala and bus stands. The practice is strict as long as it is in relation to catching the offender is concerned; however, the FIR is never registered and is generally settled on a handsome bribe.
Smart Traveler Tip: Ensure you don't smoke weed or hash in common passages or hotel rooms, try smoking up in secluded open areas or your car to make sure you don't fall prey to the police or their agents.
IN CASE OF ARREST
The First 24 Hours: The police file a First Incident Report (FIR) with the appropriate court describing the charges against you. The police officer must also inform you of the charges. Once in police custody, the police must present you before a court within 24 hours, otherwise the detention would be considered illegal by the Indian constitution. You have the right to have an attorney present during any questioning and the right to remain silent when asked self-incriminating questions.
Before Court: When presented before the court within 24 hours of arrest, the judge will decide whether you will be sent to jail (judicial custody), remain in police custody (police custody), or be granted bail. While you are in police custody, you are allowed to make phone calls in the presence of the police. However, once you are remanded to jail and your case is under investigation, you will likely not be permitted make or receive phone calls. You are, however, allowed to receive visitors during jail visitation hours and have private consultations with your lawyer in jail.
Category of crimes: There are two categories under which your crime can be charged: cognizable or non-cognizable. For cognizable charges, the police do not require an arrest warrant. For non-cognizable charges, the police must present a warrant at the time of arrest. If your offense is bailable, the police must inform you that you can be released on bail and the police can grant you bail at the time of arrest. In a non-bailable offense, you must appear before a judge who will decide whether or not to grant you bail.
Bail: If granted bail, as a foreigner, you will probably need to find someone to stand as surety to sign the bail bond. This means that a family member or friend must guarantee to the court that you will not flee the country after bail and will appear in court when summoned until your case is resolved. The person standing as surety may need to have some immovable property in India (i.e. land, house, etc.). The amount of the bail depends on the judge in accordance with the nature of the crime.
Passport retention: The court will also retain your passport to ensure that you do not flee if granted bail. In rare cases the judge may return your passport to you and allow you to leave the country against payment of an expensive bond.
Charge Sheet: Depending on the nature of the charges against you, investigating police will have 90 days to put together a charge sheet
Note:
Your Embassy is not omnipotent here
Your Government cannot get you out of jail. The Embassy or Consulates cannot accept custody of you or guarantee your appearance in court. Nor can they post bail for you, act as your legal adviser or pay legal fees for you.
After being arrested, the police will ask you if you would like the Embassy to be notified of your arrest. You can ask that the Embassy will not be notified, and at a later date you may change your mind and request that the police do notify us.
Arrested persons are not allowed to make telephone calls. If you ask that the Embassy or Consulate be notified, the police will call us on your behalf. You can speak to us by phone if you make a request through the superintendent of the facility in which you are being held. You may charged for the call.
Thus, while you take your trip / next trip to India, ensure you have yourself in control and other mentioned circumstances taken care of. If you have any doubts/questions, you can ask them here.
Disclaimer: The 'smart traveler tips' have been taken from various sources on the internet. I strongly recommend you to follow the law.