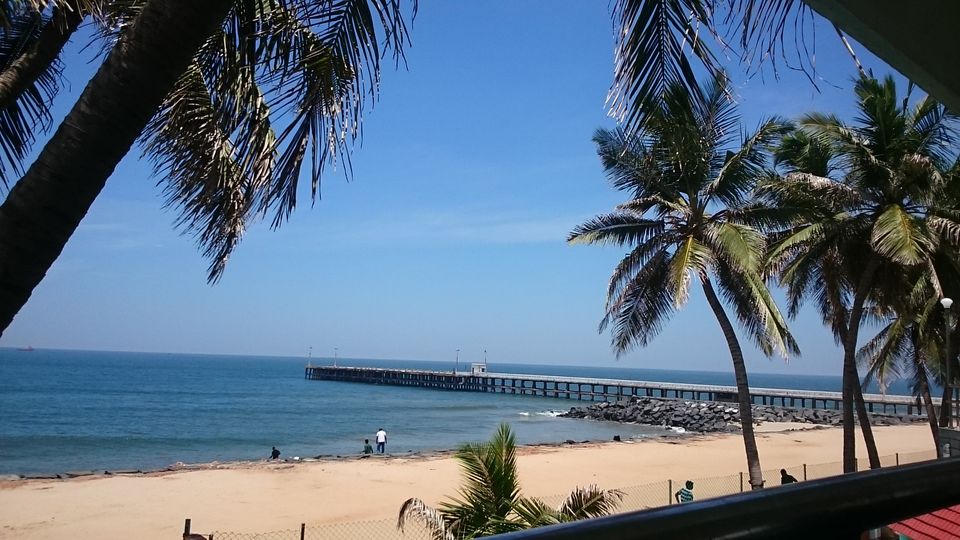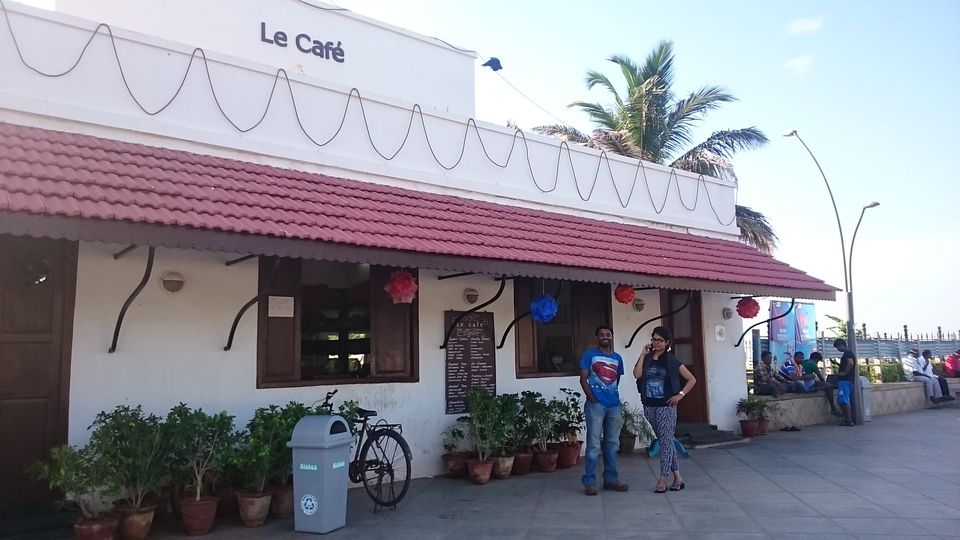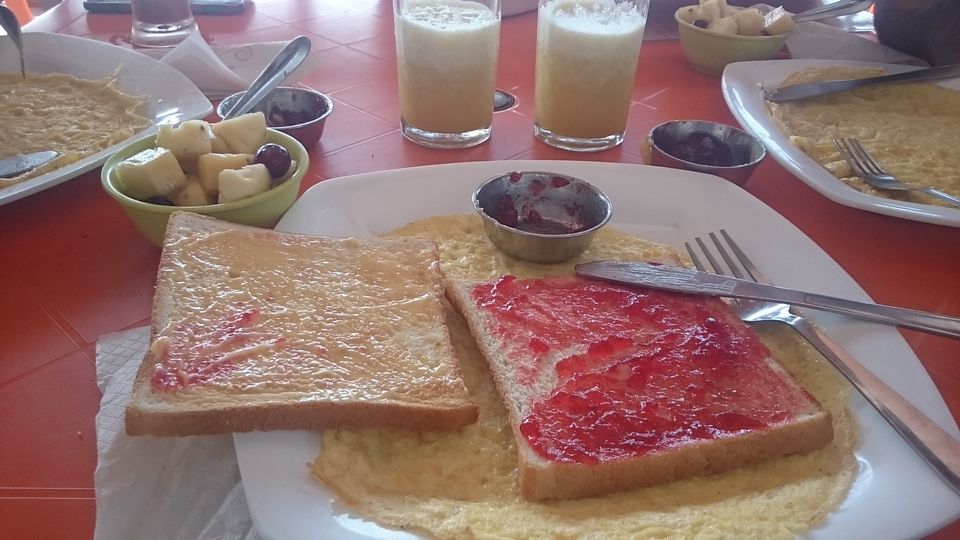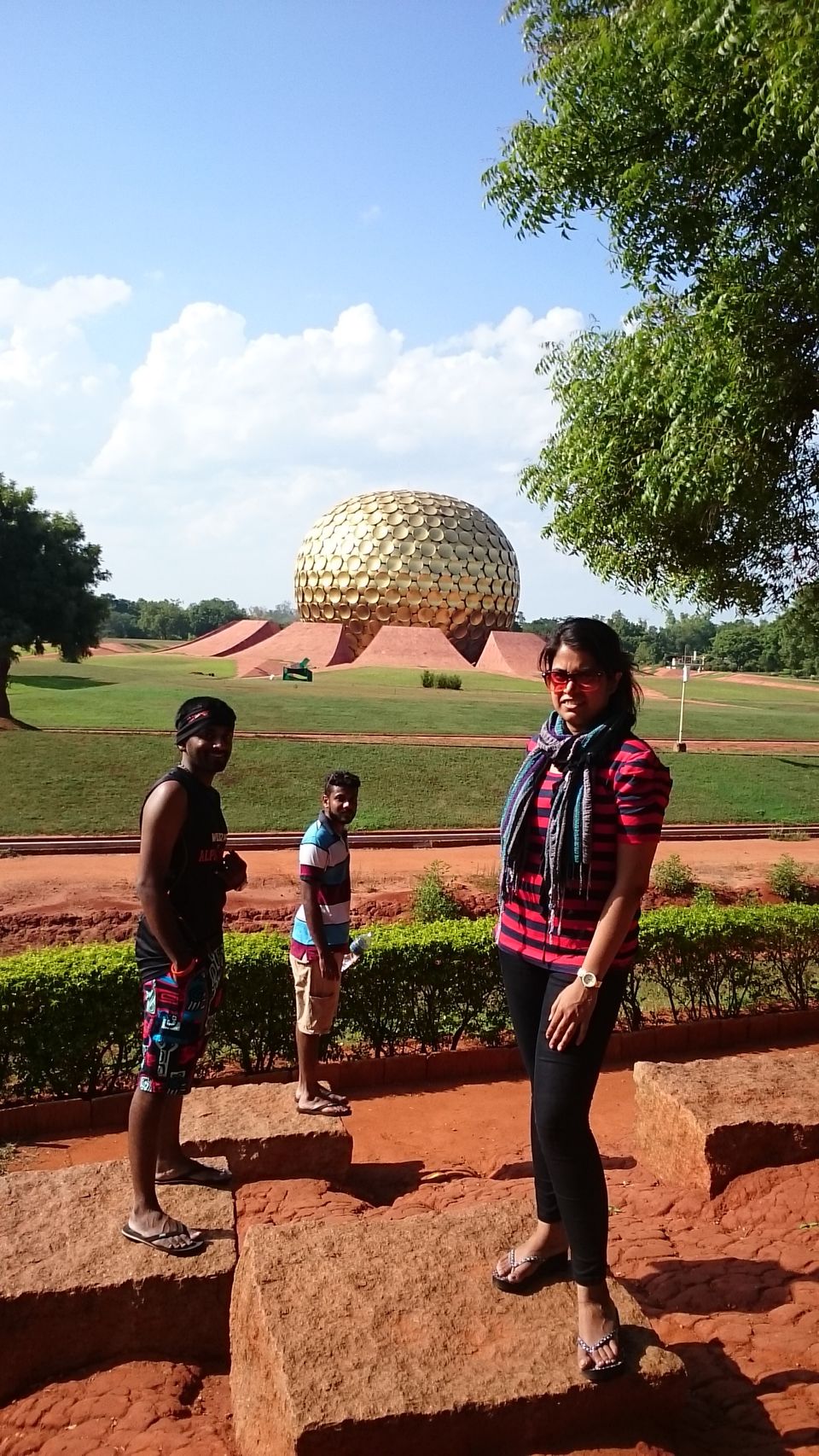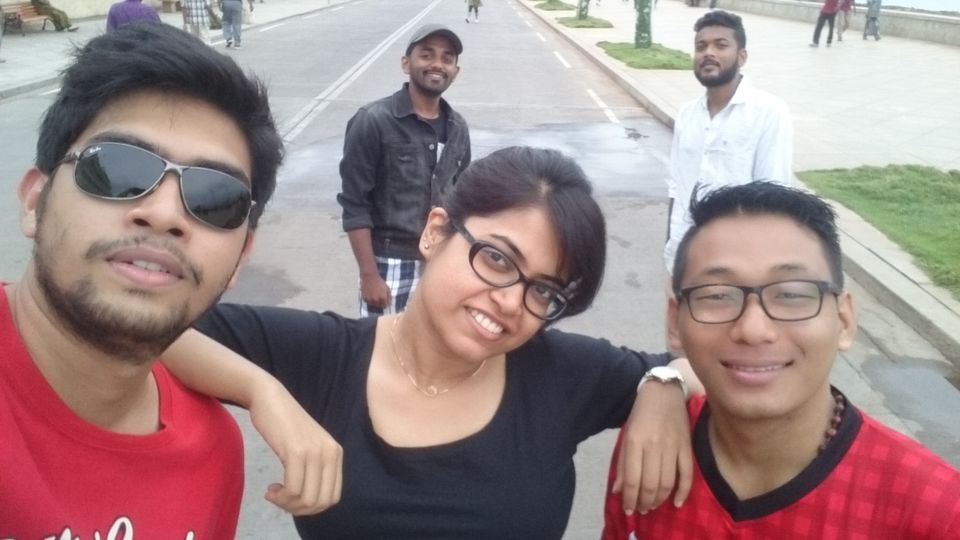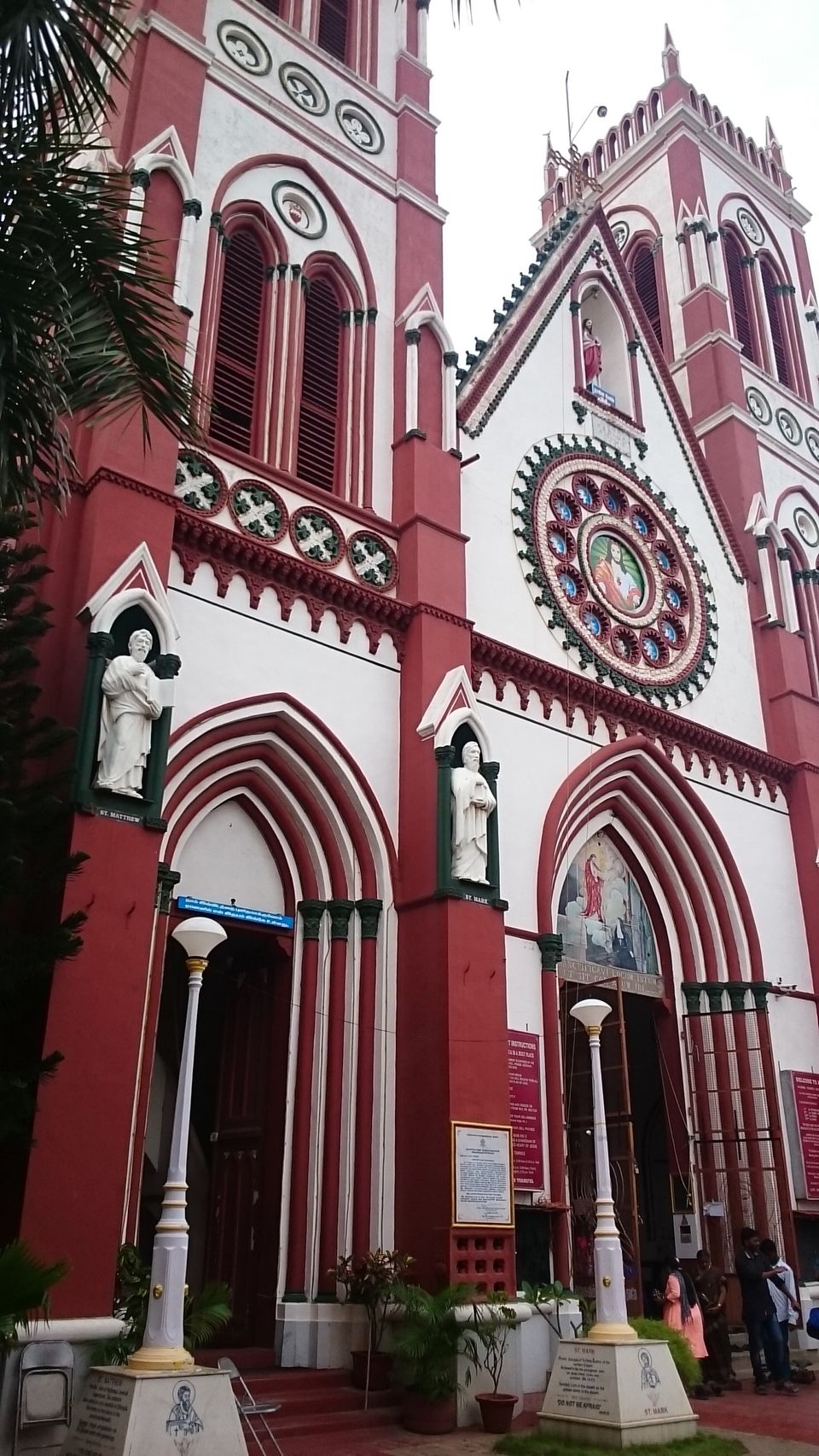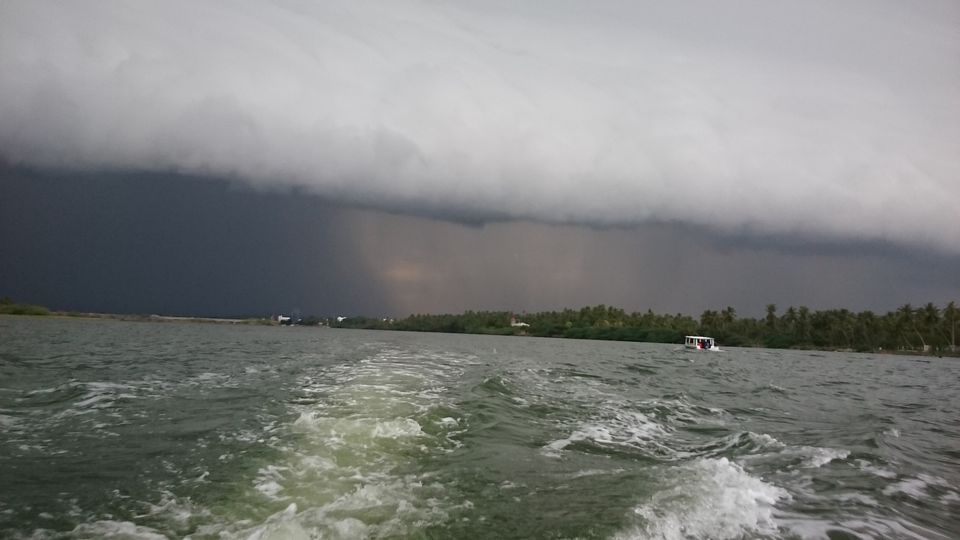 Goodbyes are always so hard!!
And when it comes to one of your closest friends permanently leaving after being together for 03 years, you actually cannot hold your tears back. Yes, it was too hard for us when our dearest friend Bishal decided to leave for his native permanently. But we decided to make this goodbye the most happening one, instead of finishing it in tears and the best way to implement that was to take a short tour all together. Yes, indeed it's a farewell gift for you, Bishu!!
Over a dinner on one Saturday, we fixed with the destination, Pondicherry – one weekend and lots of backpacking. On 24th July, 2015, started from Shanthinagar Bus Stand with a hope of having a good weekend while I was accompanying by Bishal and Sunil. With a motto of exploring hook and corner of Pondicherry, at last we reached by next day early morning after a 06hours of bumpy ride which did not allow us to sleep for a single minute also!! NH 66 needs to be renovated as soon as possible!!
Checked in the Guest House St. Laurent – a very nice accommodation near to the Promenade Beach. The best thing is the budgeted room tariff which was very important for us as we all were a bit tight on budget.
Once you are in the right place, you cannot resist yourself from starting your exploration. And nothing else could make our tour more special rather than having an early morning fantastic, authentic breakfast at Le Cafe – the 24hours Cafe at a perfect location. Indeed, the rising sun and the mighty waves made our breakfast tastier.
Back to the hotel and waiting for another friend to join our gang – Aneesh. Sleepless night, a heavy breakfast and a perfect shower forced us to take a nap till the time Aneesh joined us. Once, he is in, we got ready and out on the road which gives you the feel of plenty of French footprints. We hired 02 bikes for 04 of us and decided to finish our lunch before heading to the Auroville – The Matrimandir.
Seagull – considered as one of the best restaurants in Pondicherry which offers a huge variety of Indian, continental food & beverages with a wonderful view of the sea. Once we are pretty much full with the delicious sea-food, we started our journey to Auroville – the most peaceful place in this piece of land.
On the way back from Auroville, we tasted the delicious cakes from Auroville Bakery. Guys, visit to  this bakery is a must if you want to taste the authentic French bread or cakes. But, be there well in advance as it closes by 05:00PM.
The tremendous hot from the morning was shaded away with the help a few drops of rain by the time we reached back our hotel. This trip would have been incomplete if we have not taken a walk from one point of the Promenade beach to the other. At around 08:00PM, we headed to the RKN hotel which is a good pocket-friendly family restaurant with a comfortable budget with tasty food & beverages.
On the way back, fortunately yes fortunately, we got lost on the roads and made it a very nice long ride from the restaurant to the hotel in the drizzling weather.
Next day early morning, another friend of us joined us from Kerala – Linjo, whom I was meeting after one complete year. Once he arrived, we got ready and headed to the Baker Street for an amazing healthy French breakfast. Butter Croissant, Raison Twister, Chocolate Twister, Chicken-Cheese Sandwich and Cheese- Ham Chicken Sandwich and what not, all of it was mouth – watering, indeed.
Our plan for the day was to visit Aurobindo Ashram with Sacred Heart Basilica followed by a long ride to Chunnambar Boat House and after our lunch in RKN Hotel we followed our plan without any delay. Ride from the hotel to Chunnambar Boat House with an amazing weather and a cloudy sky was one of the best rides of my life so far.
Taking a speedboat ride from Chunnambar Boat House to Paradise beach is a must do if you are in Pondicherry. Heavy rain and loud thunder made our boat ride a scary yet memorable one.
We came back to the hotel completely drenched, packed our bags and the hardest thing we did – say goodbye to Pondicherry. This was my fourth visit to Pondicherry and without any specific reason still it is on top of my bucket list. Pondi – you have a lot to offer and you can make people fall in love with you again & again!!
Bishal, the supposed-to-be good bye trip inspired us to plan for so many travel in near future. Go back to your place, wait for us and we will be there soon.
P.S. – It wasn't a good weekend only, it was one of the best one
:( We missed you Linzen
Auroville - The Matrimandir, Spirituality at it's best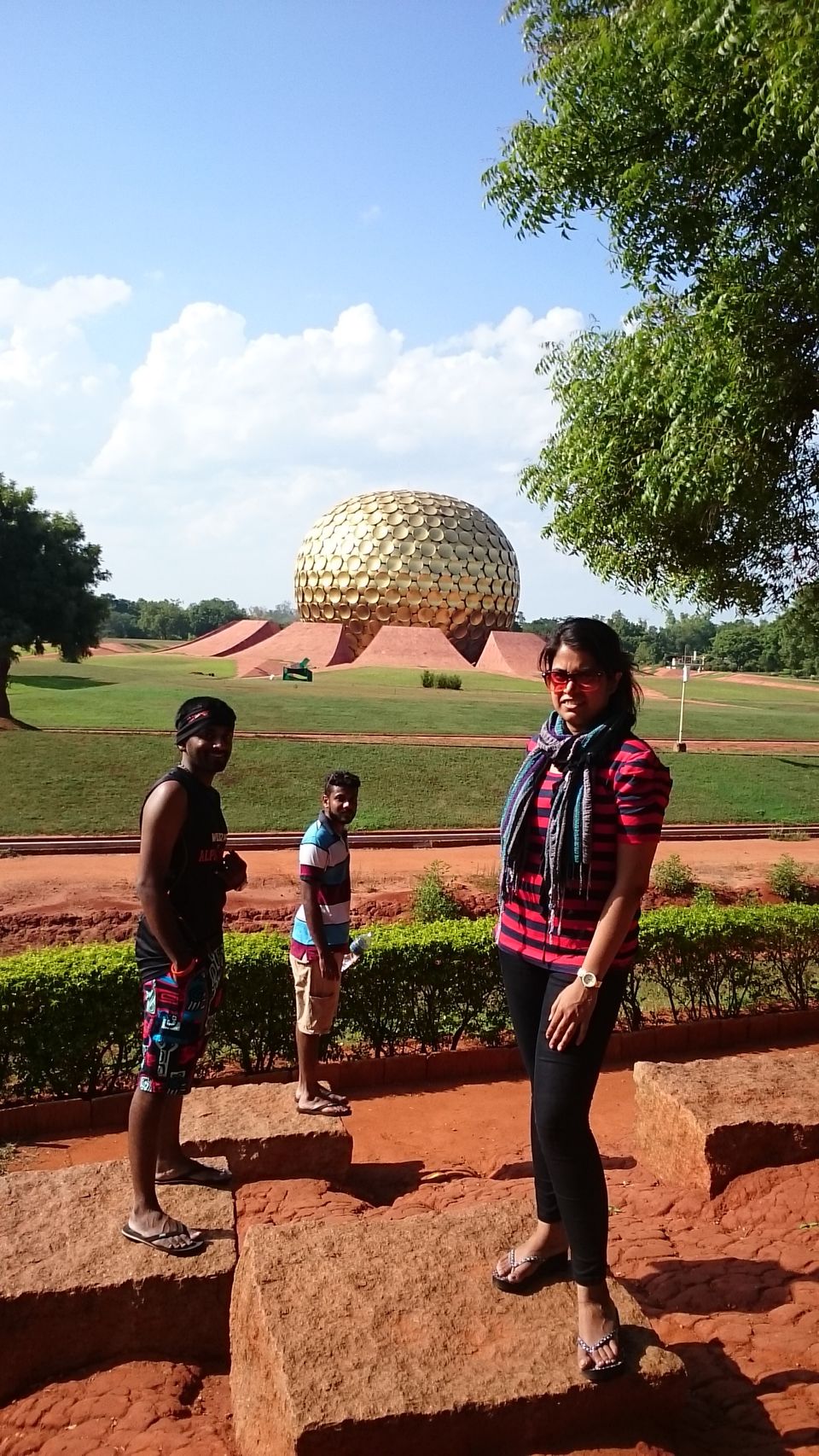 Yummi breakfast with an amazing view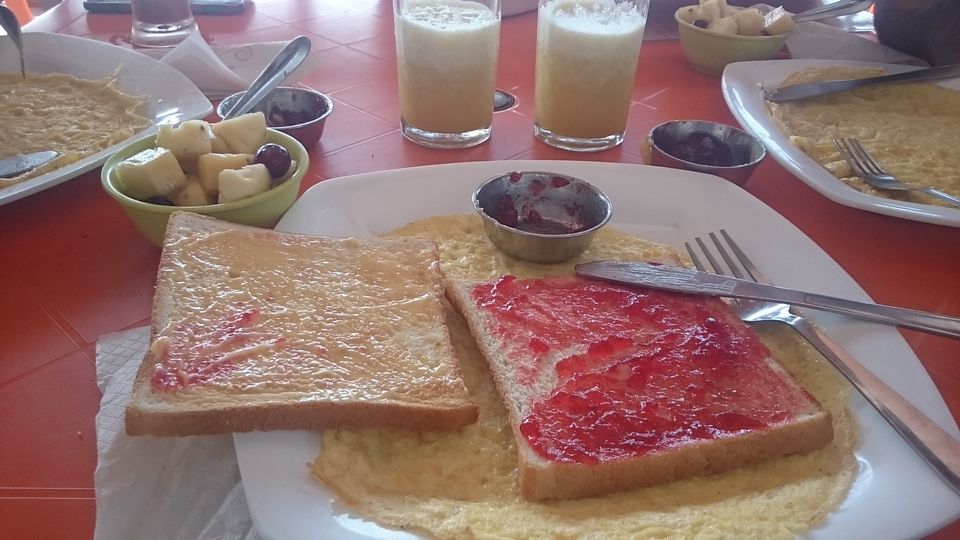 The delicious 24 hours Cafe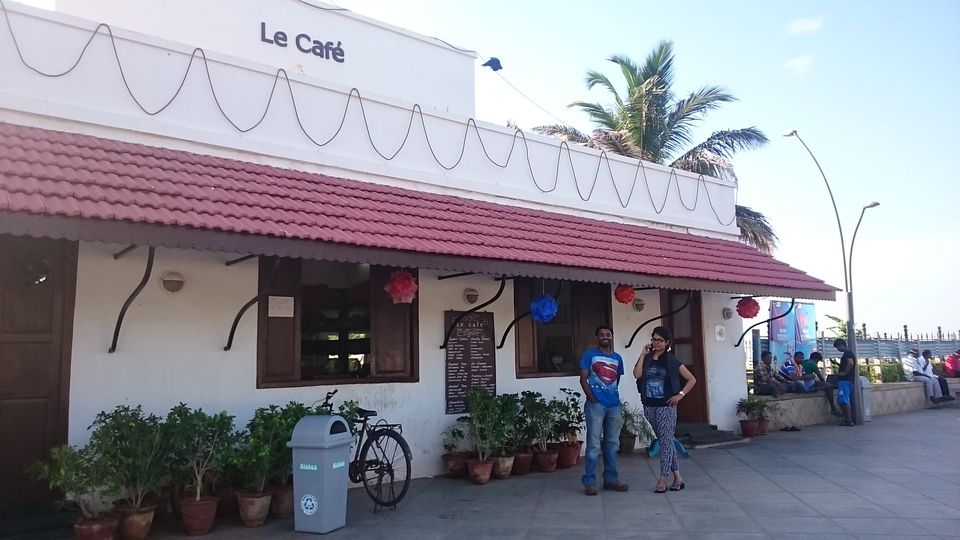 Try out the water activities here!!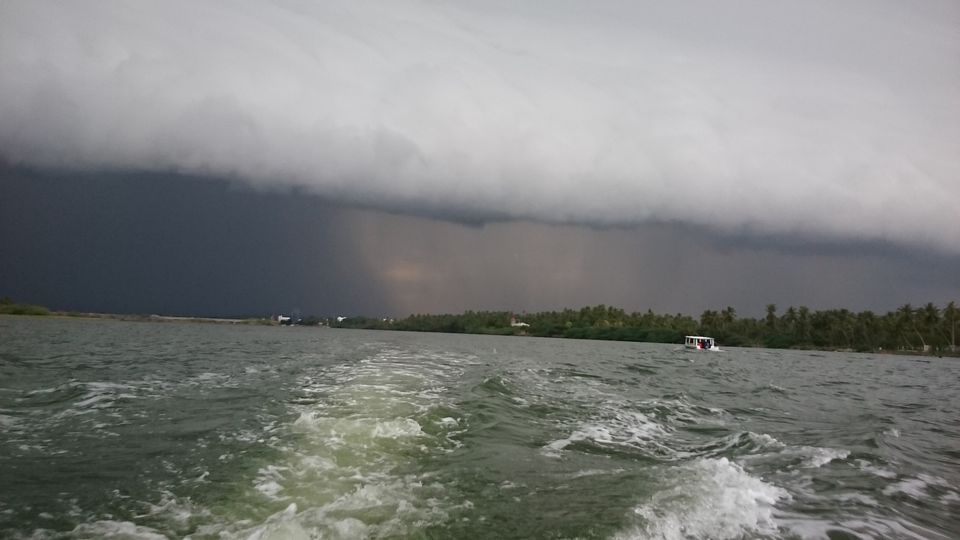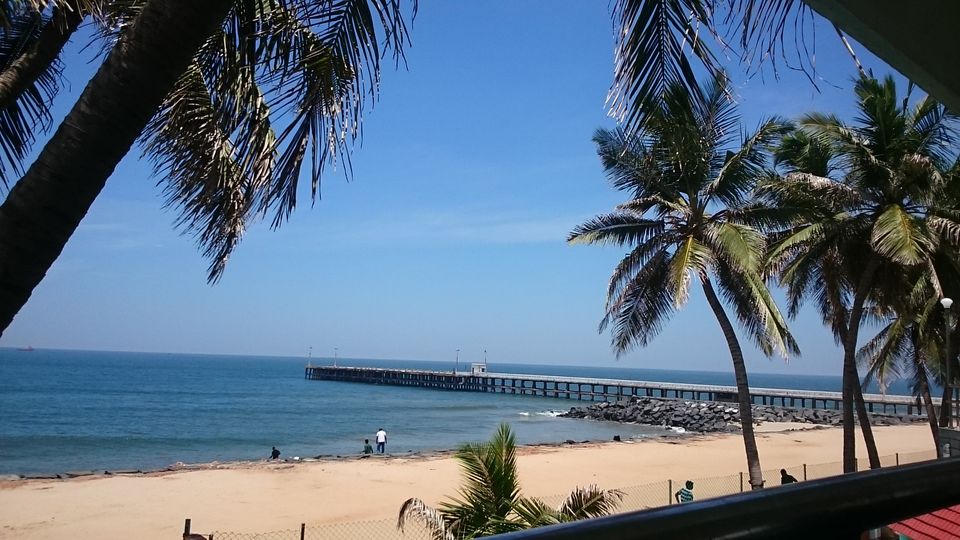 Attend the Sunday morning Mass here with ultimate peacefulness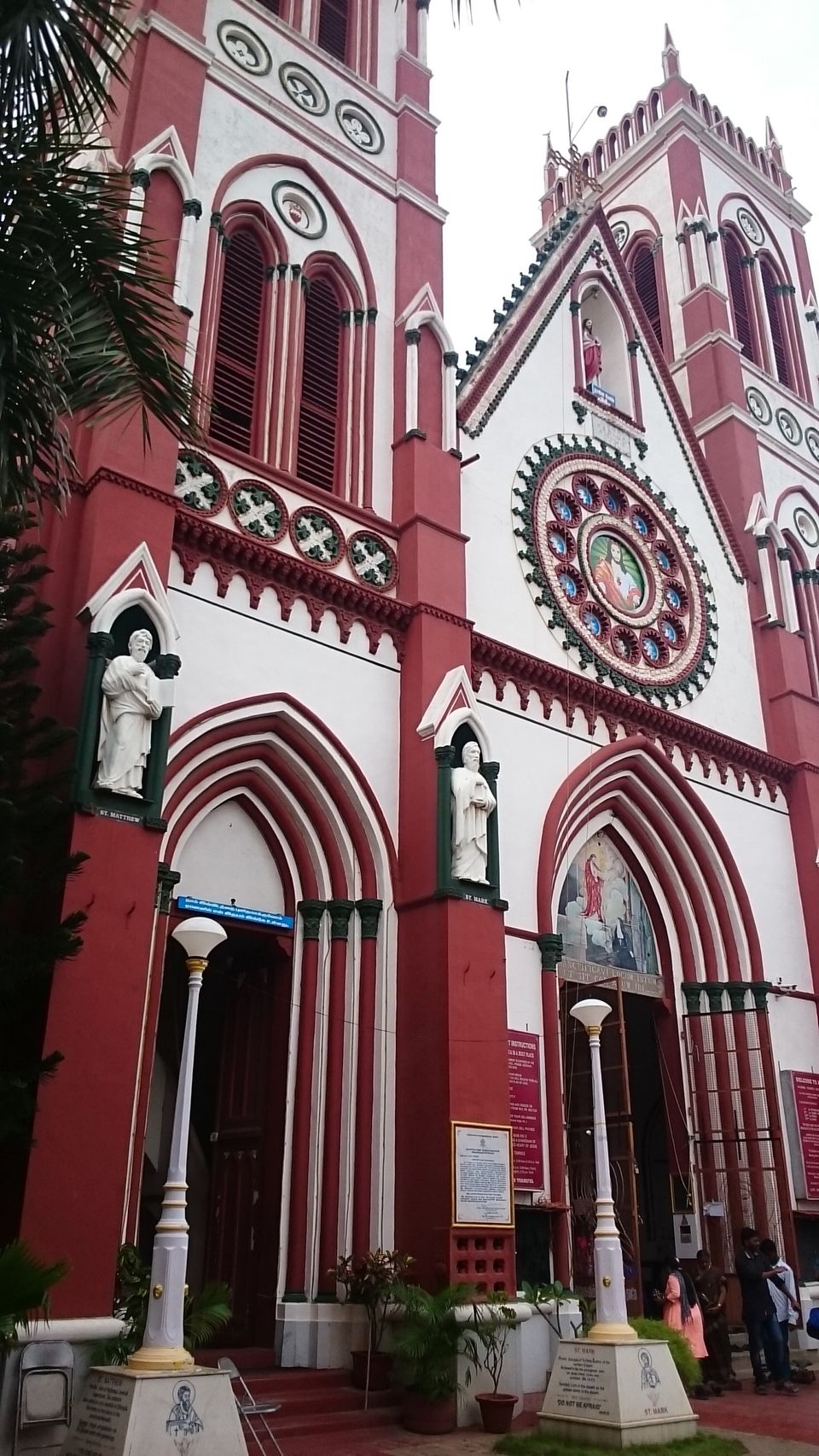 All backpackers together - Early morning-walk