India is a land that is full of diverse culture and tradition. Once you've booked your cheap flights to India, you need to prepare yourself for the journey. Let's have a look at 6 things that you need to know about Indian culture.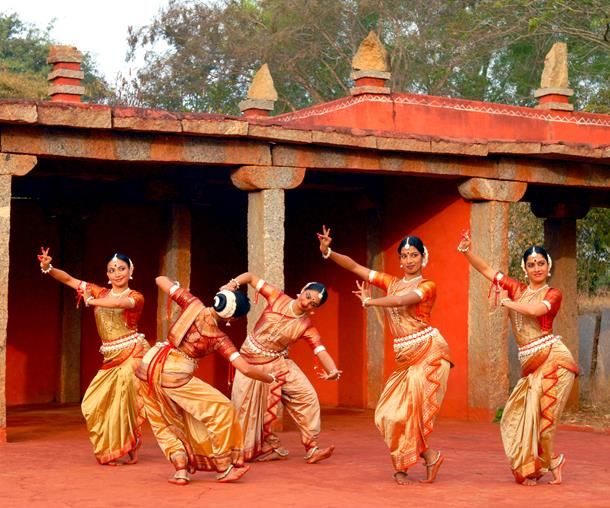 1.Namaste: Namaste is a gesture made by folding both palm in front of the chest. Namaste is a form of greeting and giving respect to each other, which literally means 'I bow to you' and saying namaste to each other is a way of saying that 'May our minds meet'. It is the most popular Indian custom that is followed by various other countries across the globe. You might have seen Barack Obama doing it on several occasions. Namaste also signifies the reductions of one's ego in front of other.
2.Atithi Devo Bhava: Atithi Devo Bhava is very famous sanskrit saying which is more of a custom in India. It literally means 'the guest is equivalent to god' and is a part of 'code of conduct'. In Indian culture, guests are given lots of importance and the guests are treated with immense respect and are provided with affable ambience. When you'll arrive in Indian land, you'll be helped by each and every person ranging from taxi driver to shopkeepers.
3.Indian symbols: There are certain symbols in India that depicts various meanings. The usage of swastika is the symbol of Lord Ganesha who is the remover of obstacles. Its four arms signify four Vedas, four constellations and four aims of human chase. So next time you get cheap air tickets and land to the abode, don't misinterpret the Indians symbols.
4.Science behind temples: Temples of India are constructed in such a way so as to maximize the positive energies. The temples are located along magnetic wave lines. The copper plates buried under idol absorb the positive energies and transfers it to the surroundings. That is why going to a temples instills positivity and leads to healthy functioning. Footwear is prohibited inside temples in order to keep them clean. Book your cheap flights to India and experience the positivity inside its temples.
5.Festivities: India has lots of festivals rolling all round the year. Since it is a nation full of diverse religions and groups, so festivities are never ending here. The muslims celebrate Eid, Christians celebrate Christmas, Punjabis celebrate Baisakhi and Guru Nanak Birthday and Hindus celebrate Holi, Diwali, Dussehra, Makar Sakranti and many other festivals. You can be a part of all these celebrations and enjoy to the fullest.
6.Indian ethnic attire: Indian people have their own traditional attire. The women can be seen gracing a saree (drape) that is the prime attire of Indian women. You can also find them is Salwar-Kameez and Lehanga-Cholis. The men can be found wearing Kurta-Pyjama and Sherwani on ceremonies and festive occasions. Indian attires are known to be graceful, hued and stunning. Book your cheap air tickets today and experience the 'unity in diversity' that is the specialty of the abode.