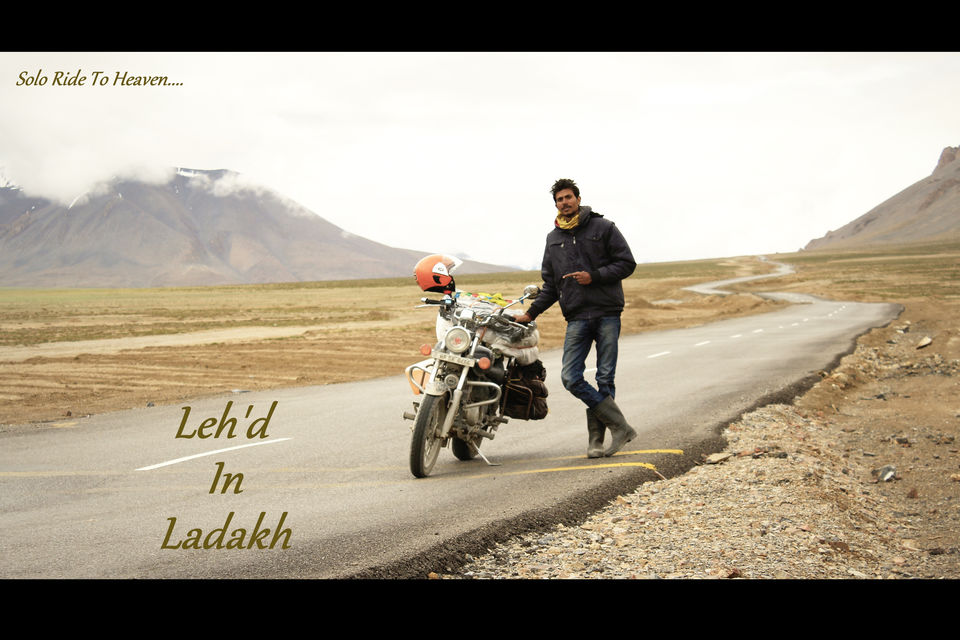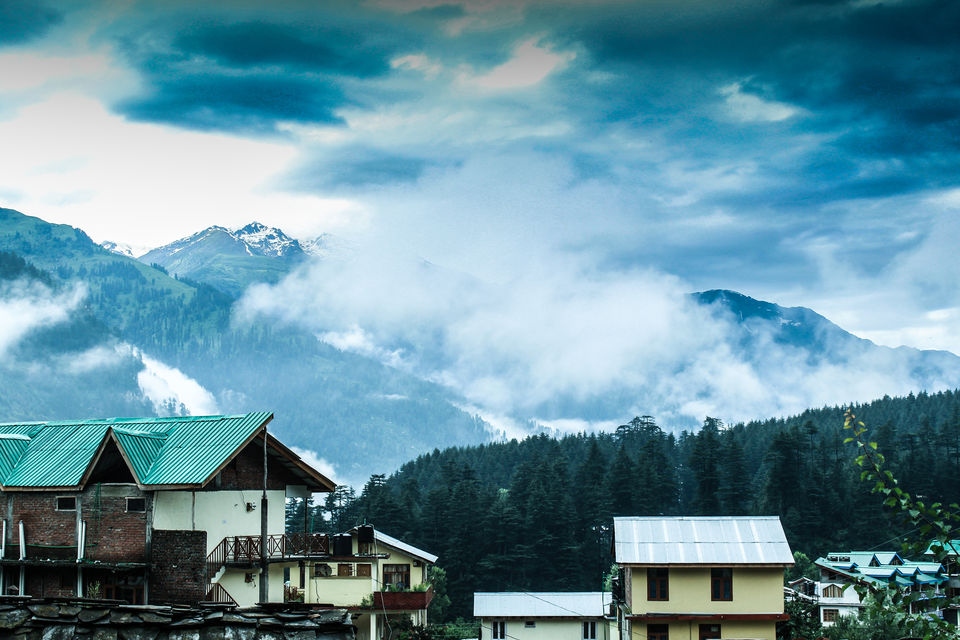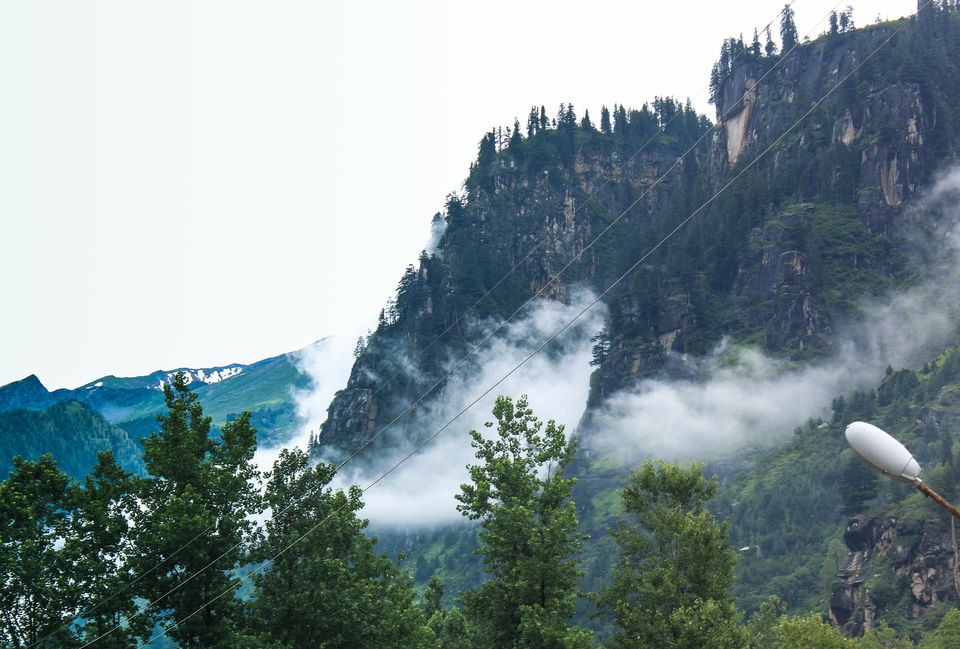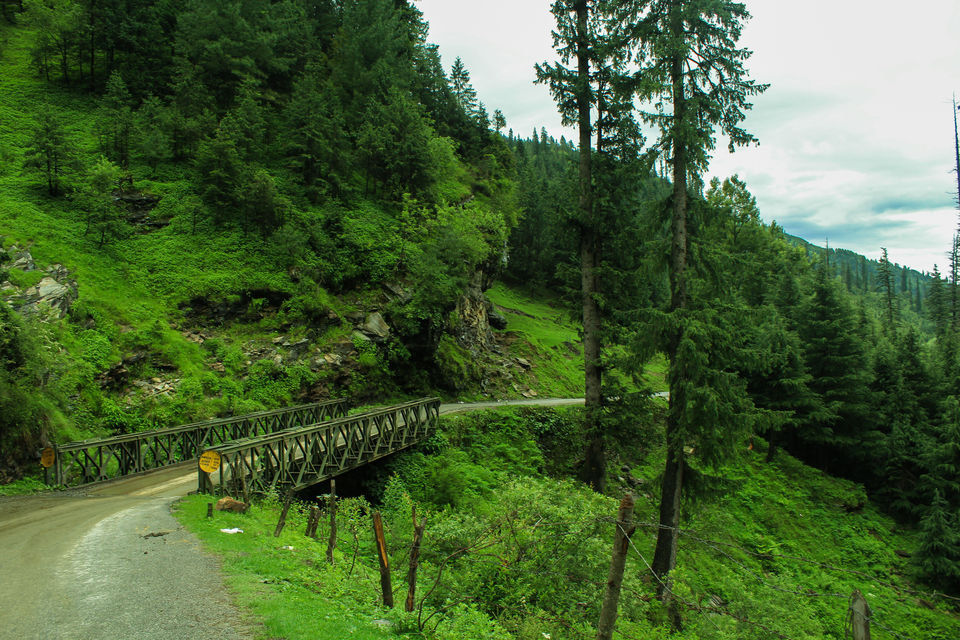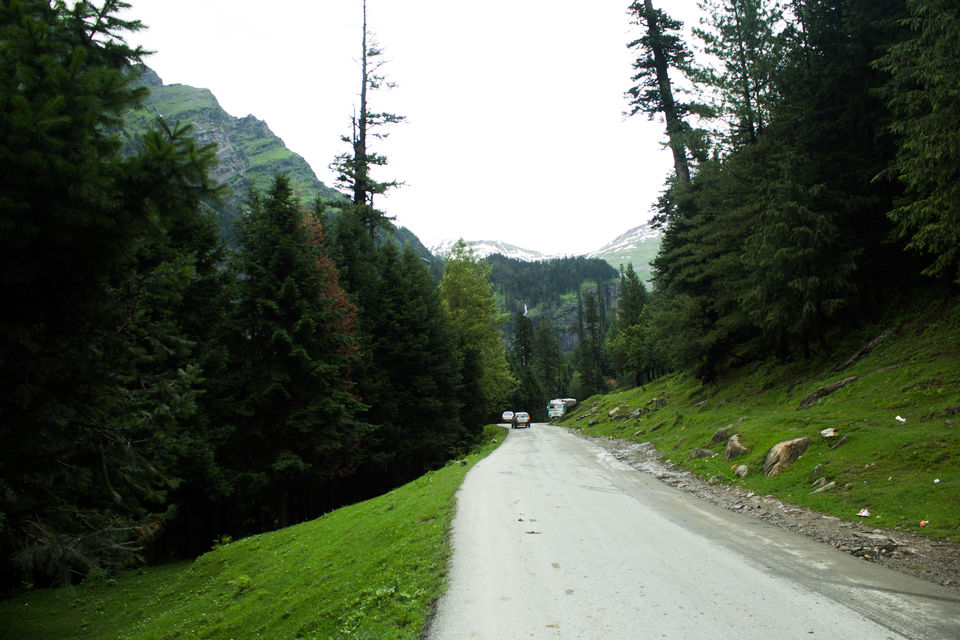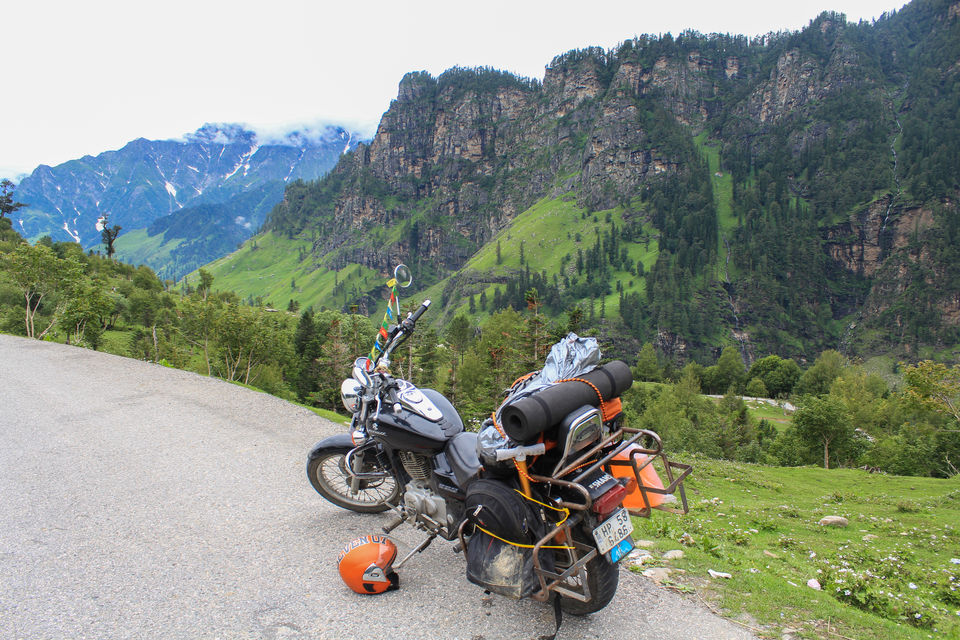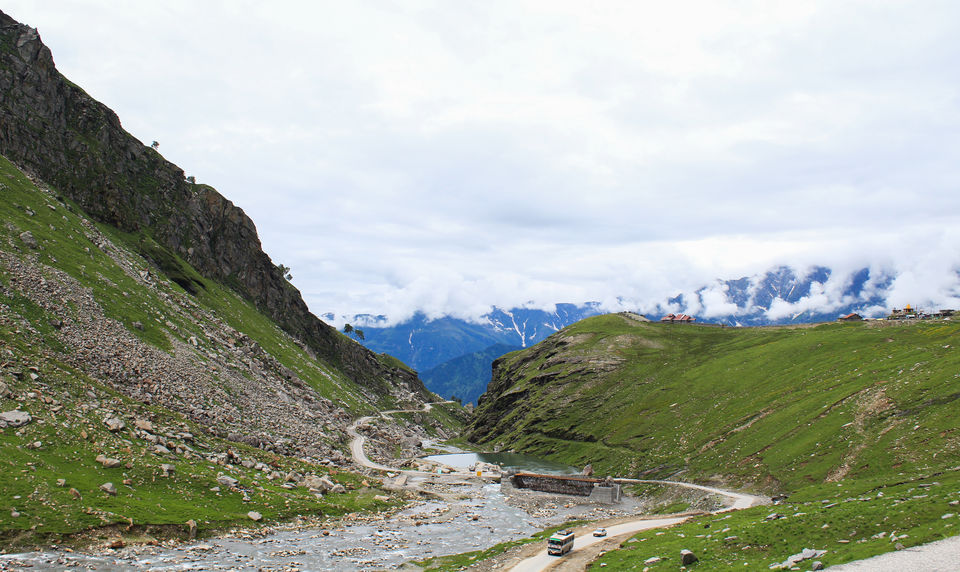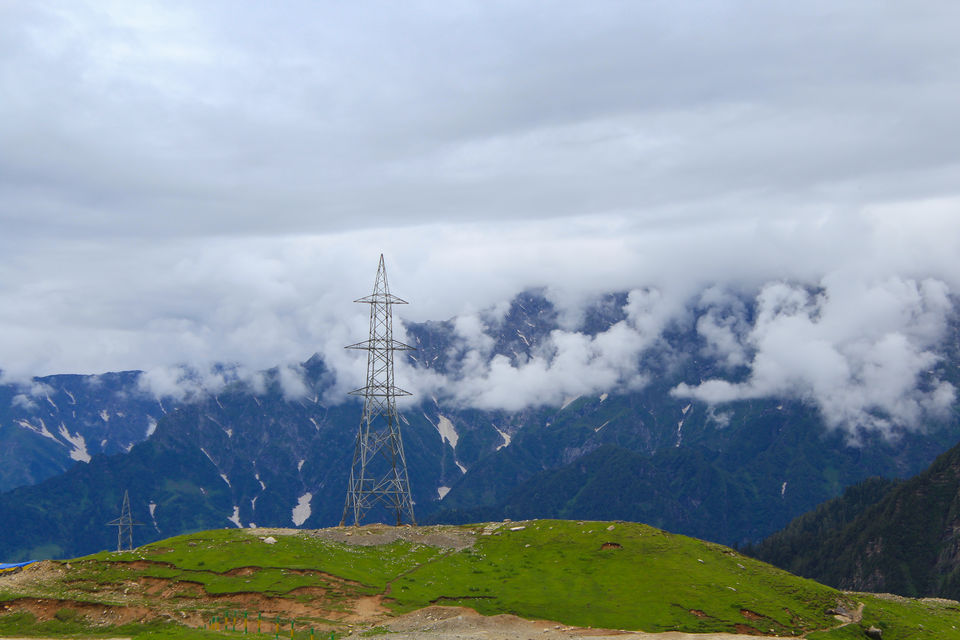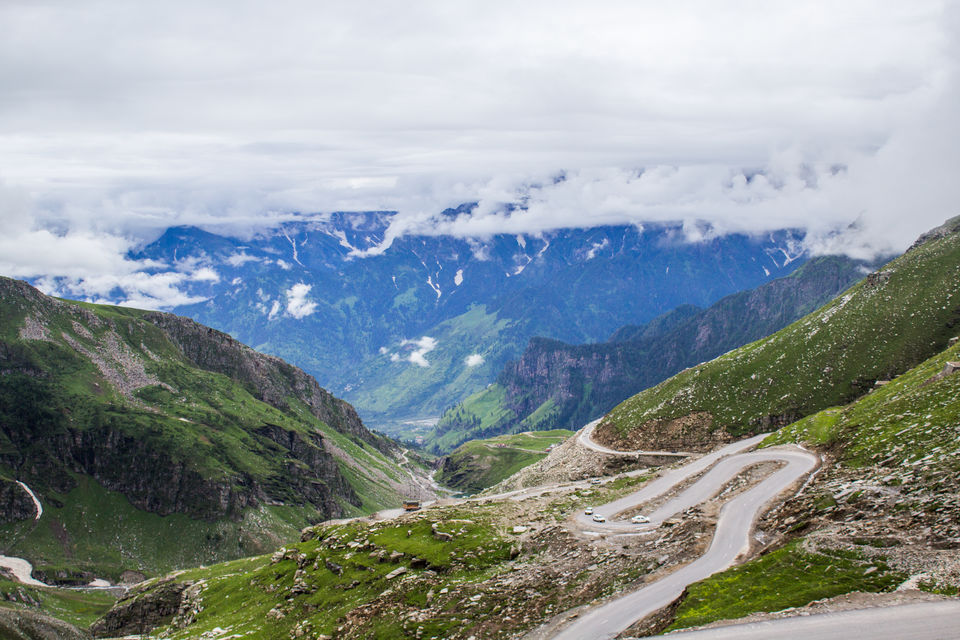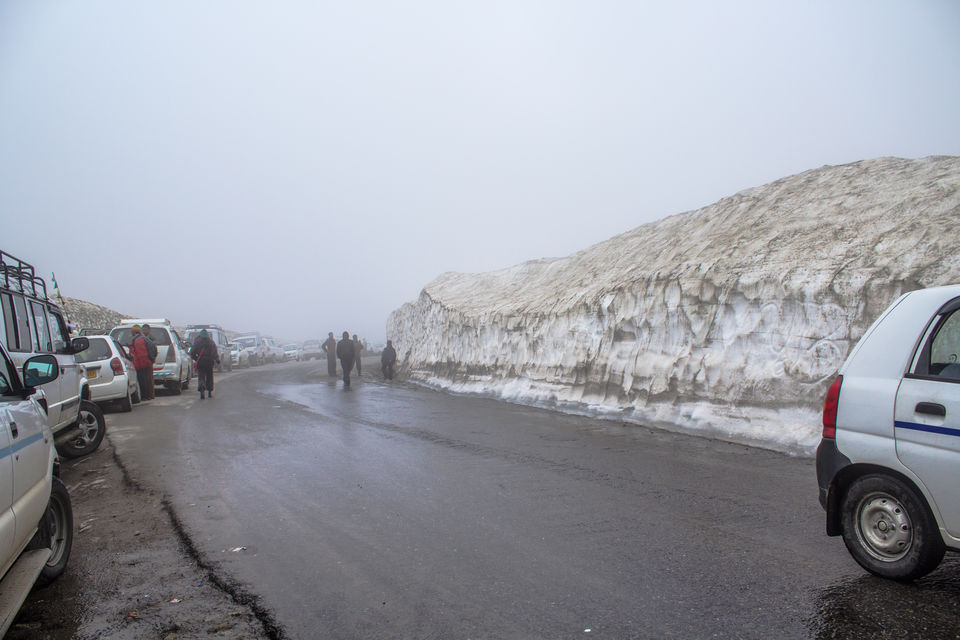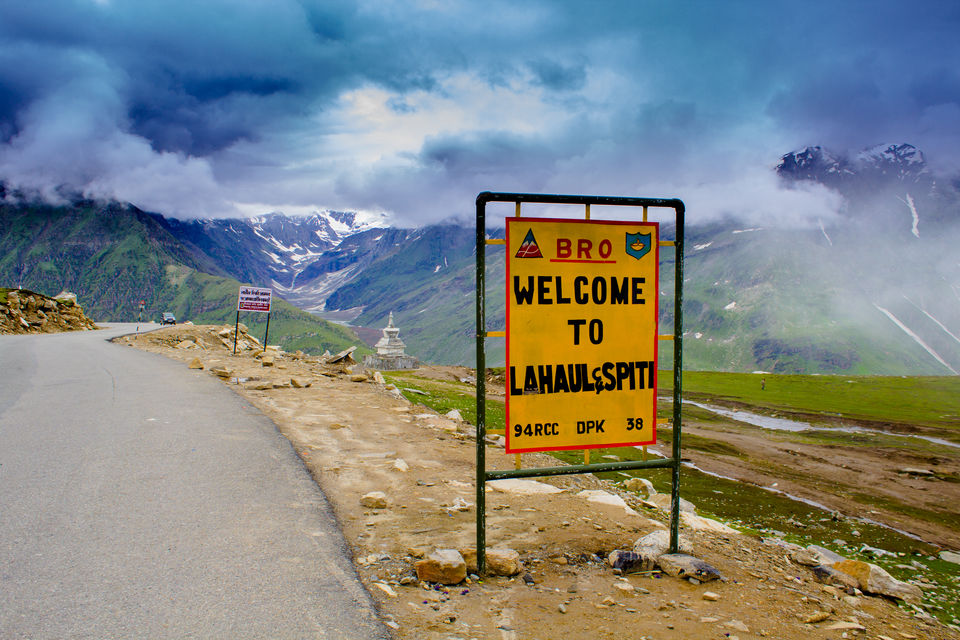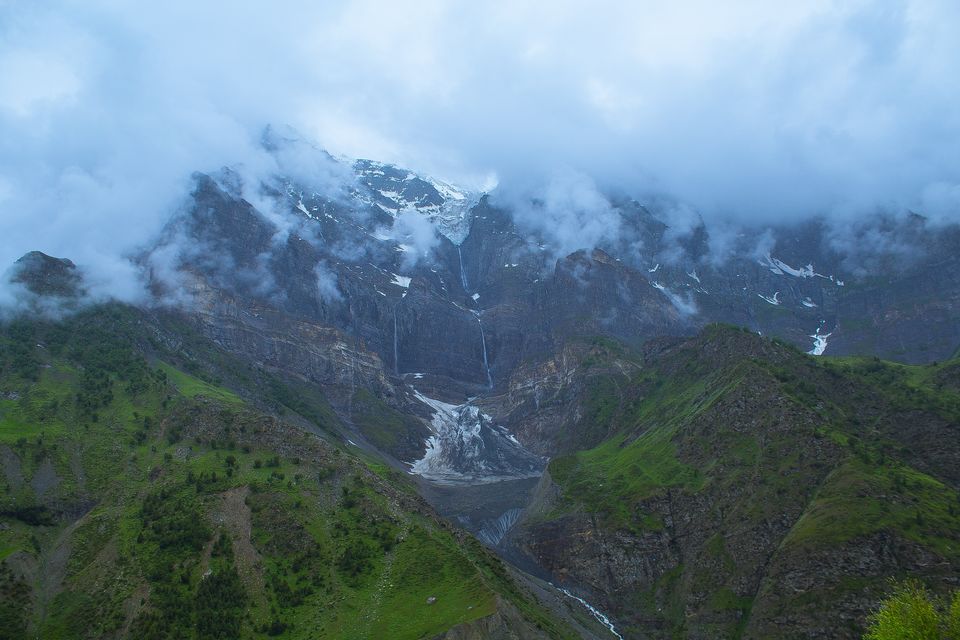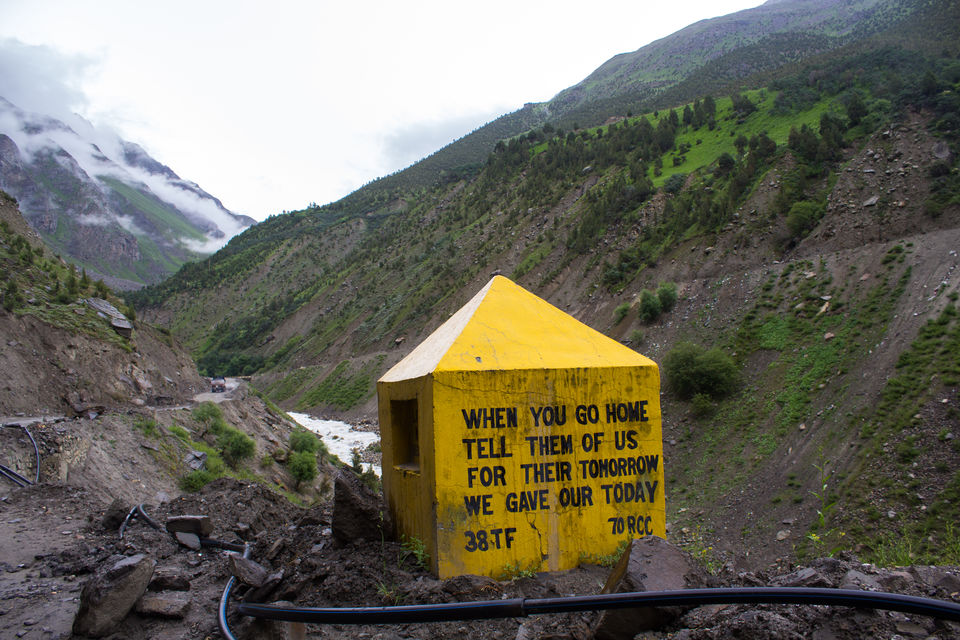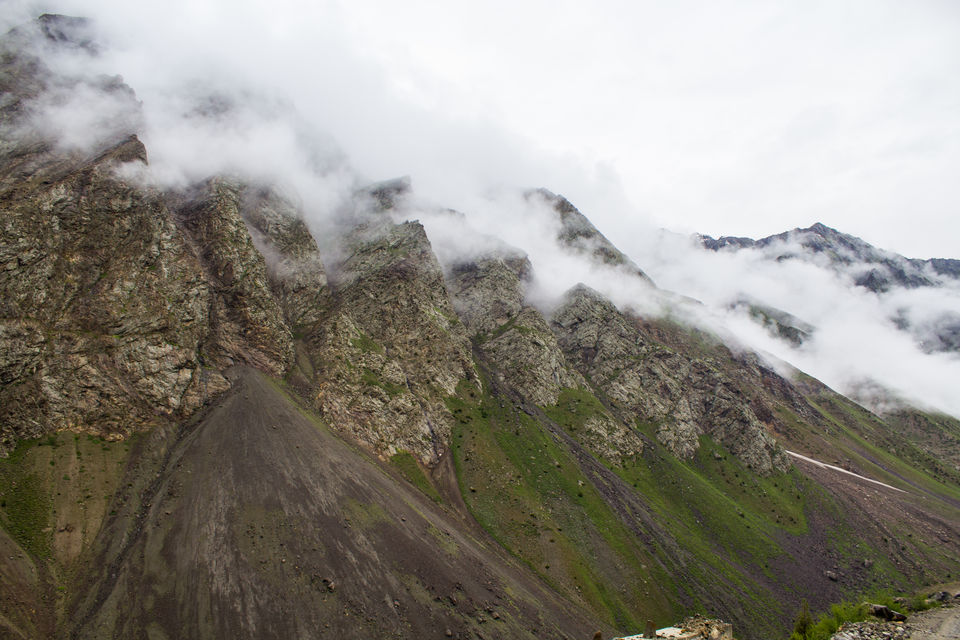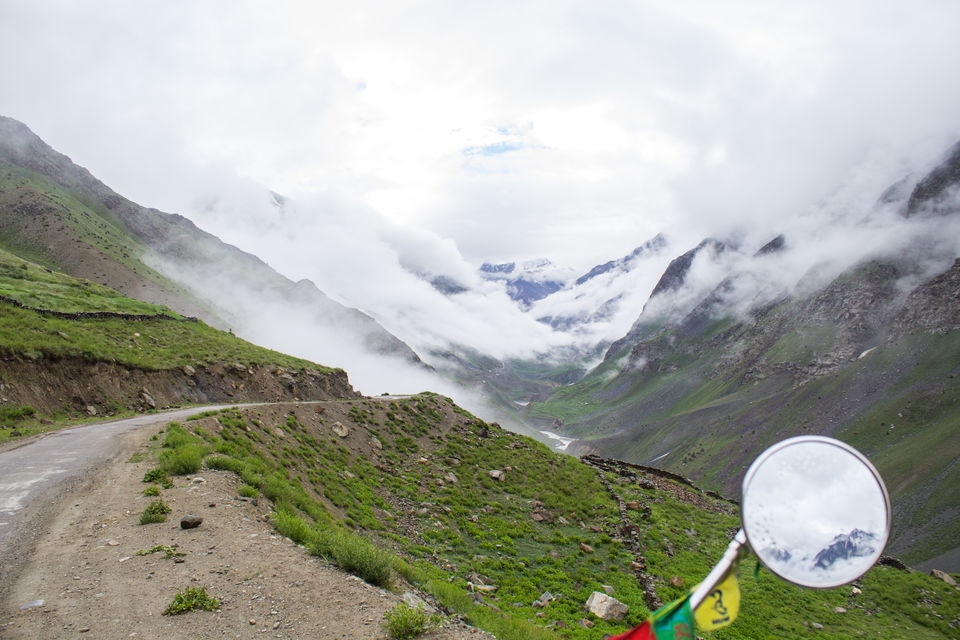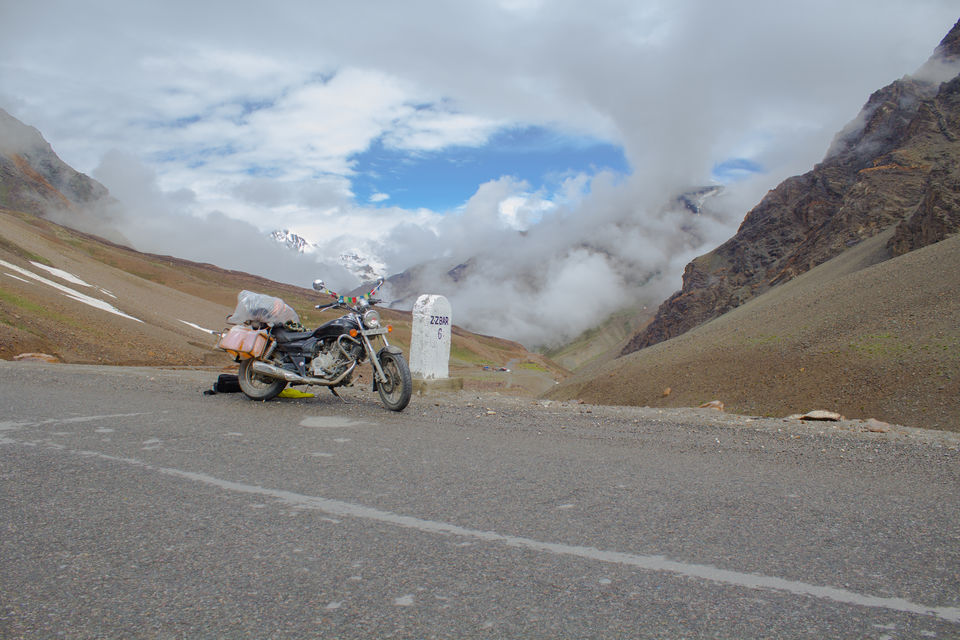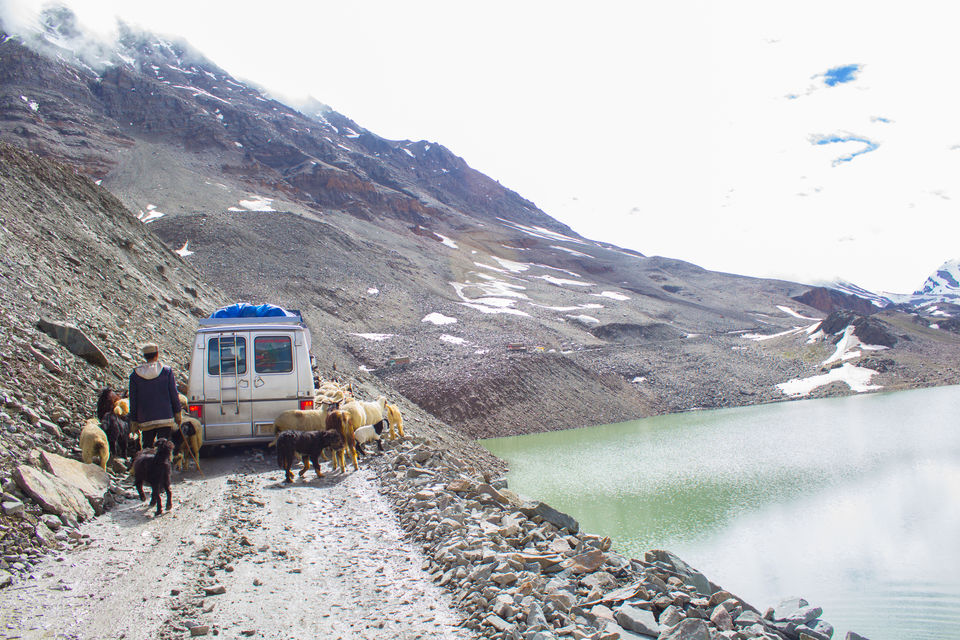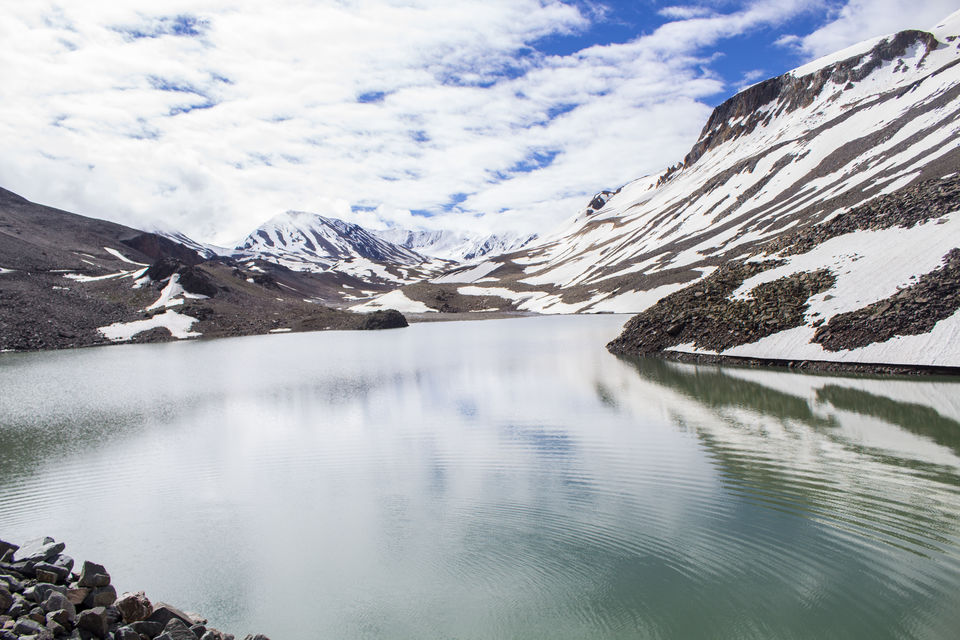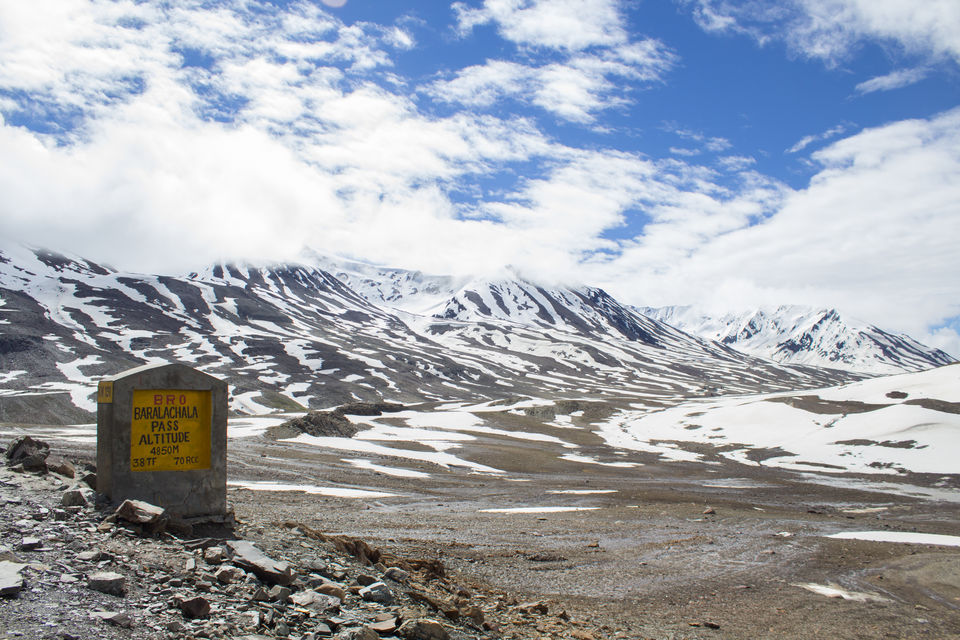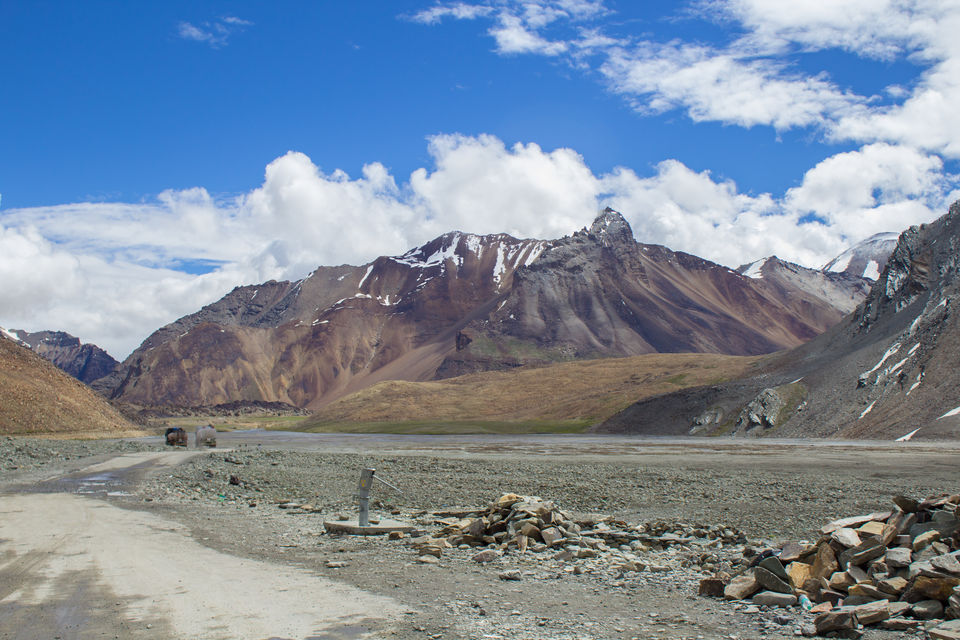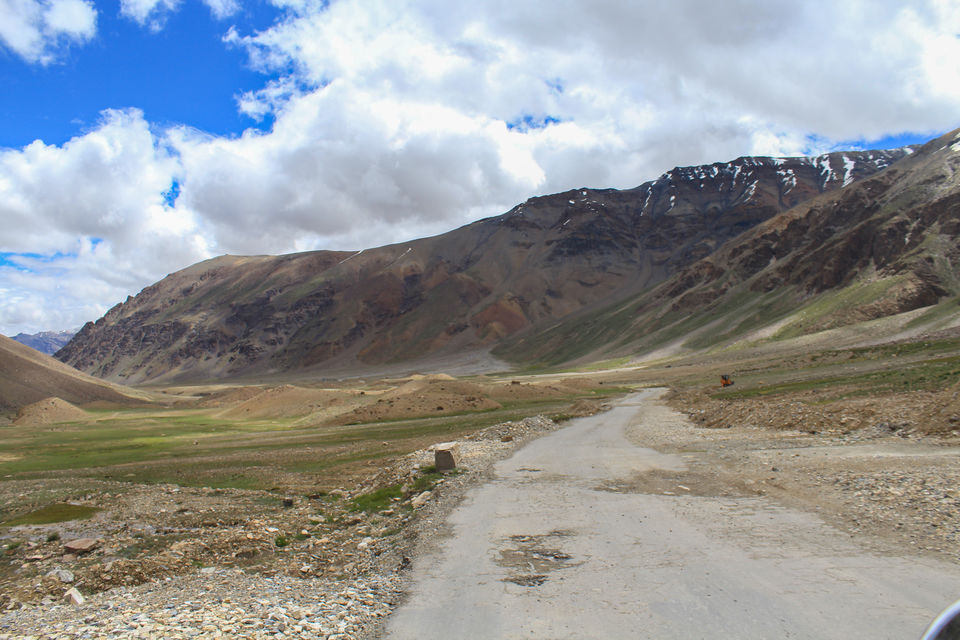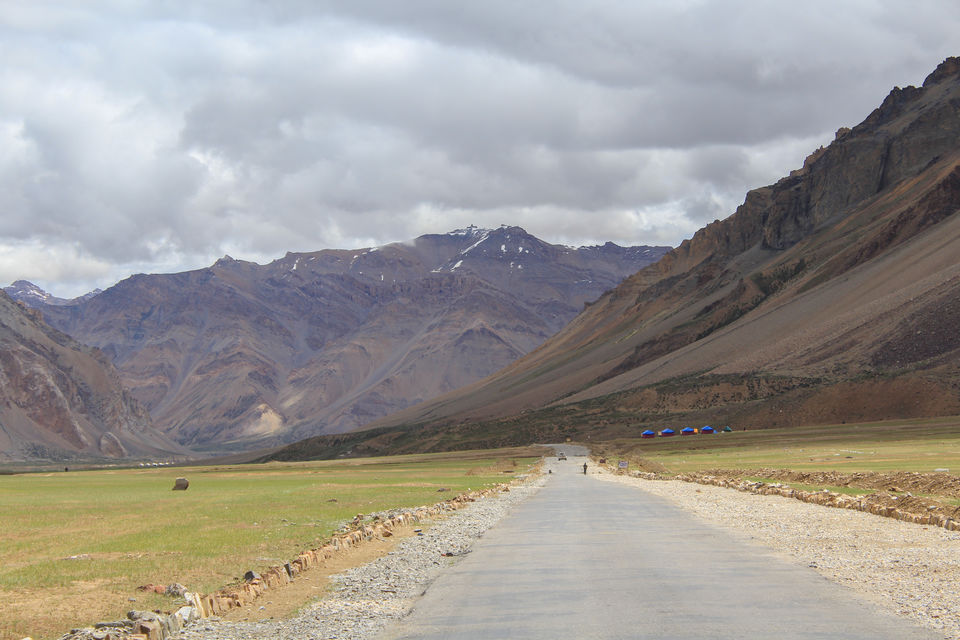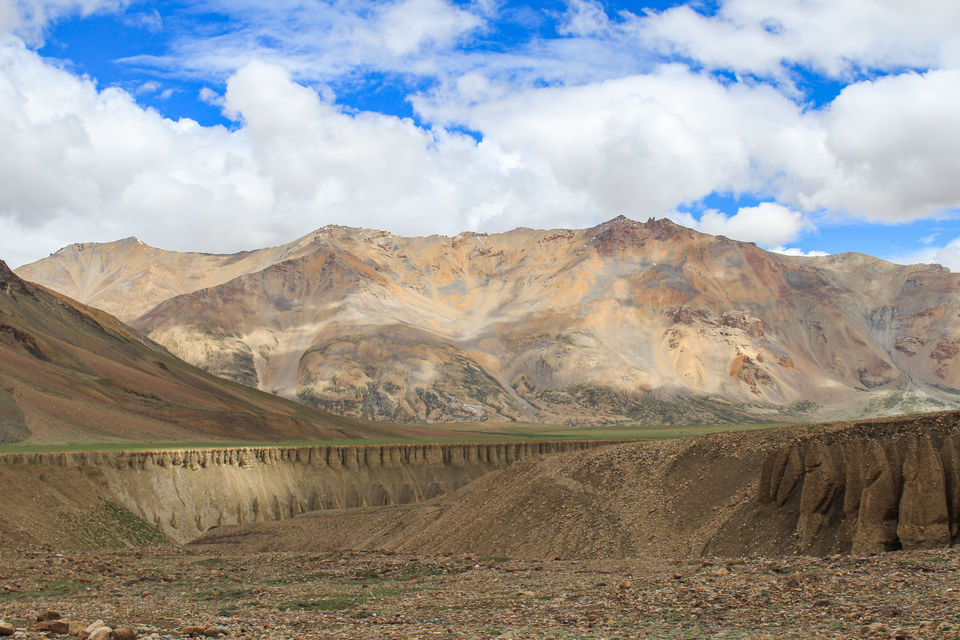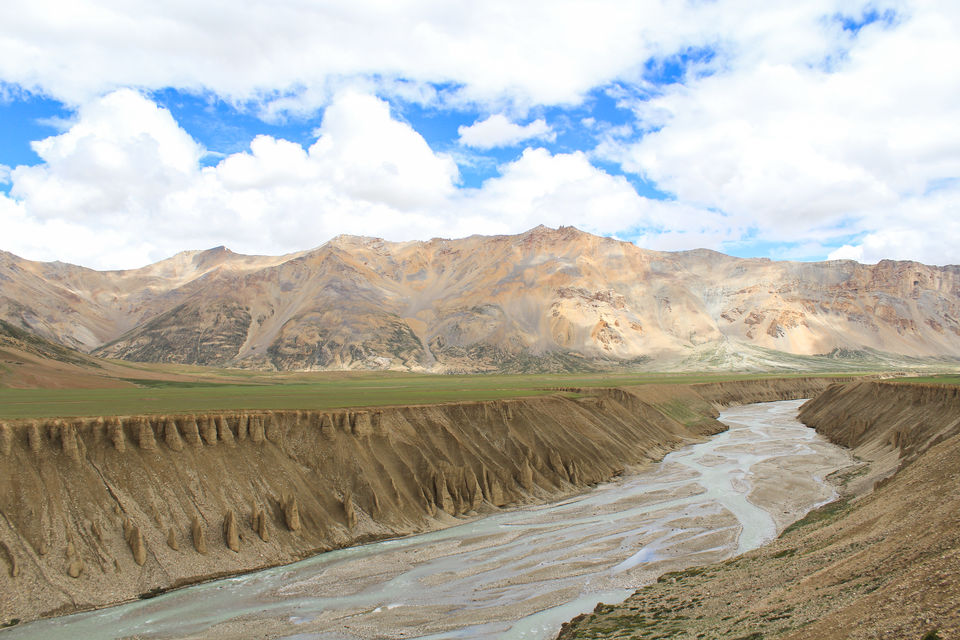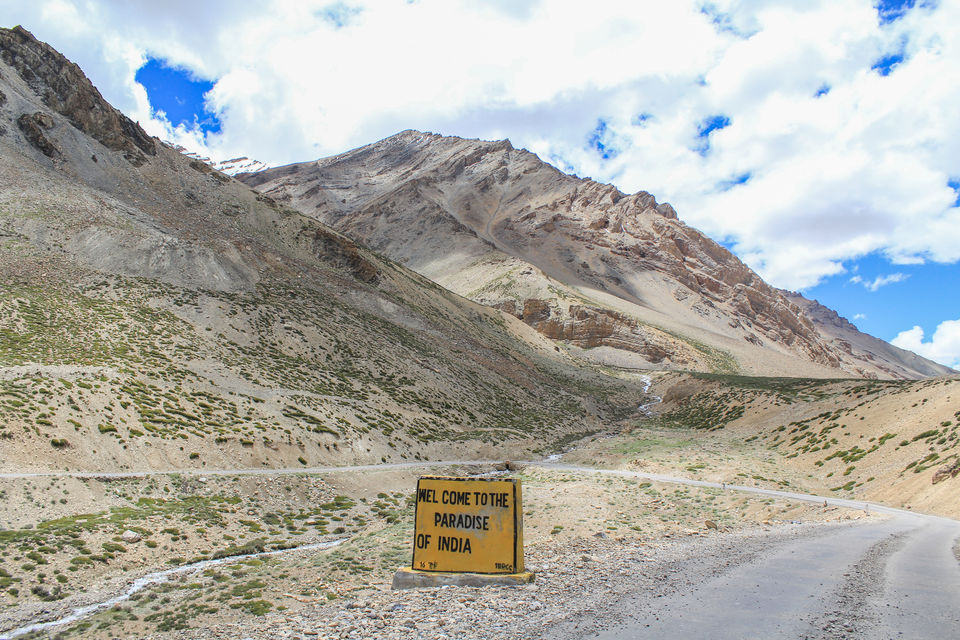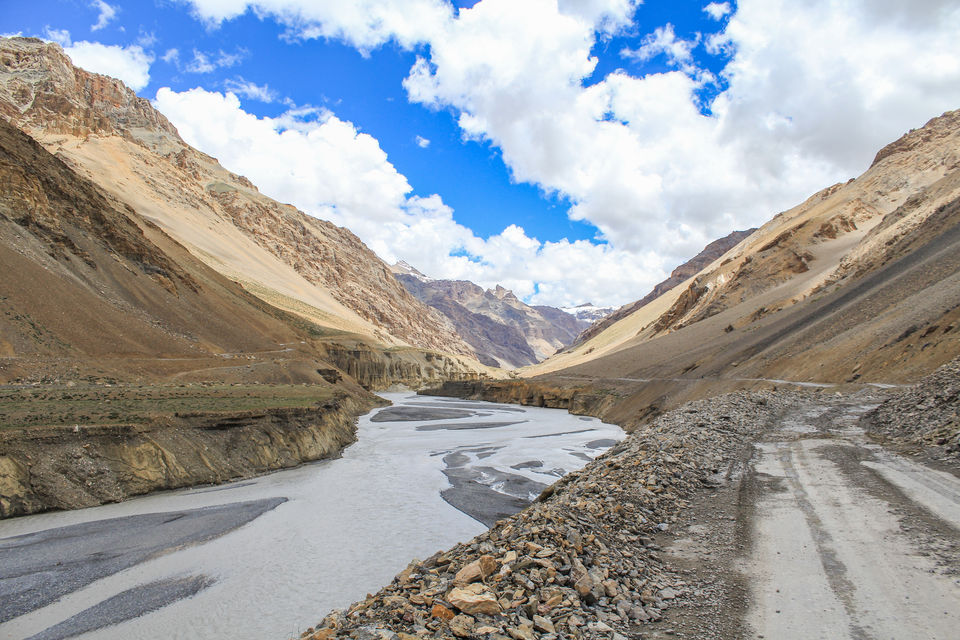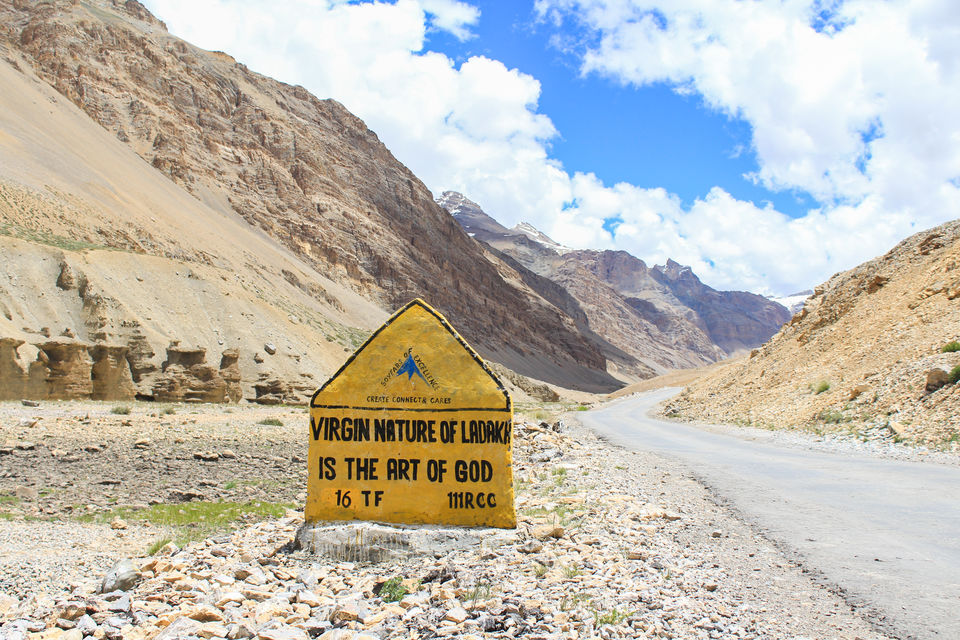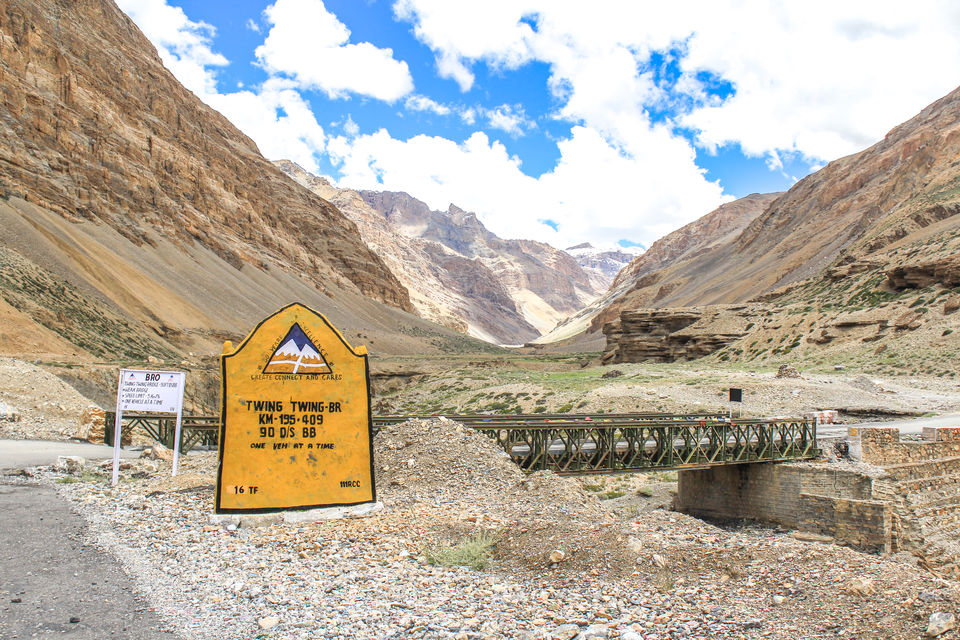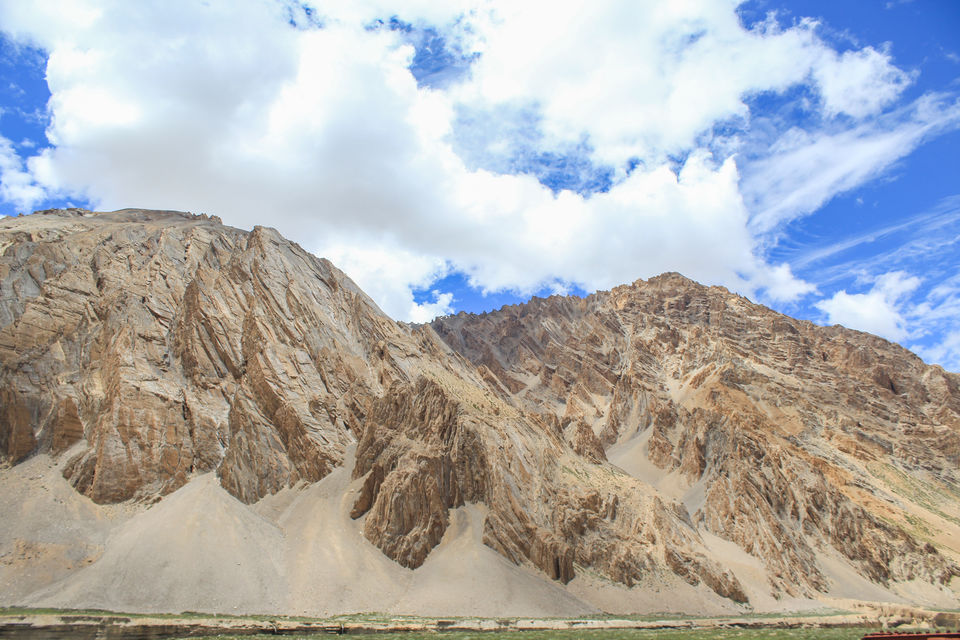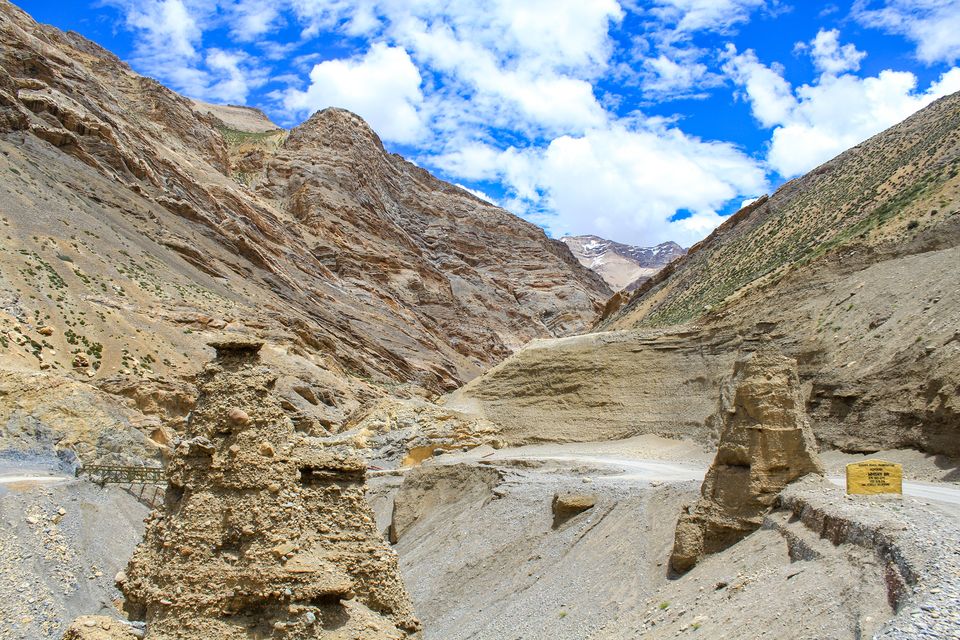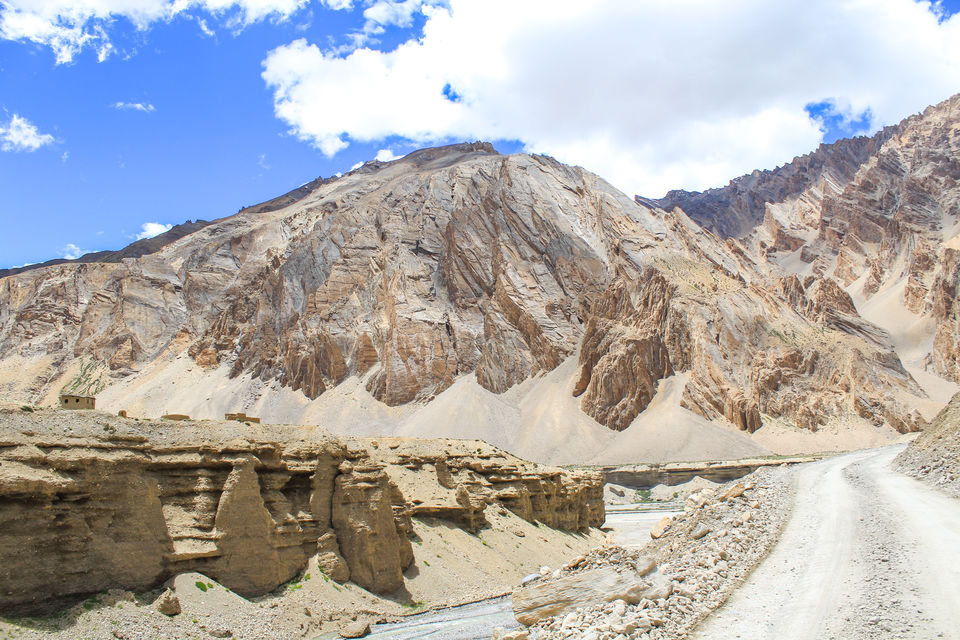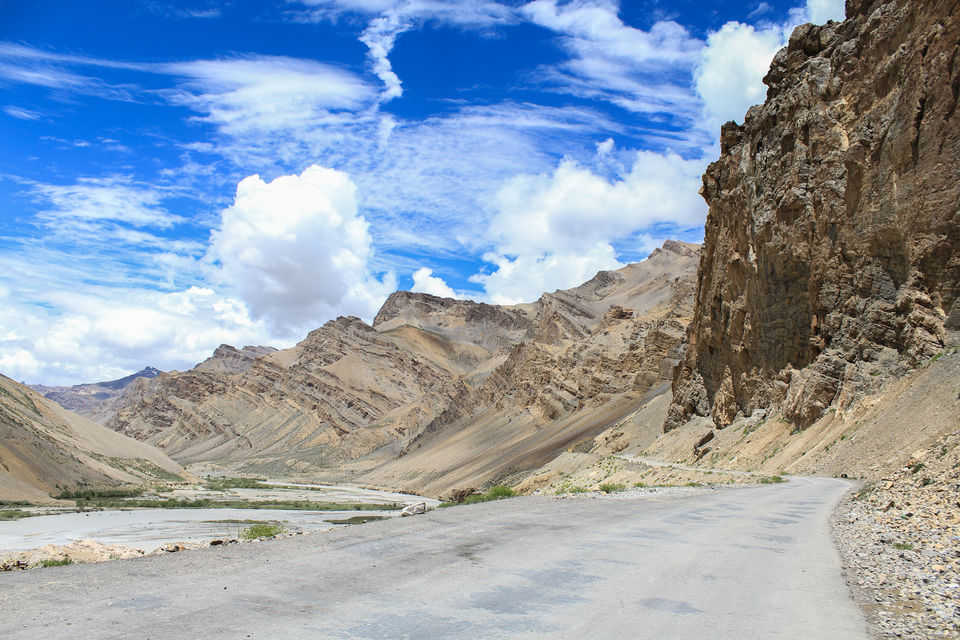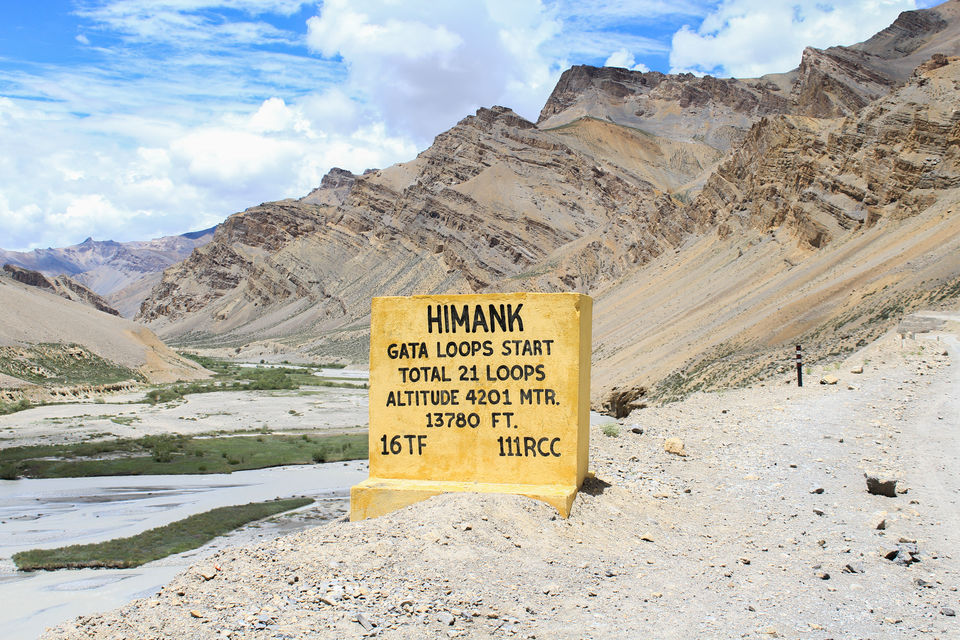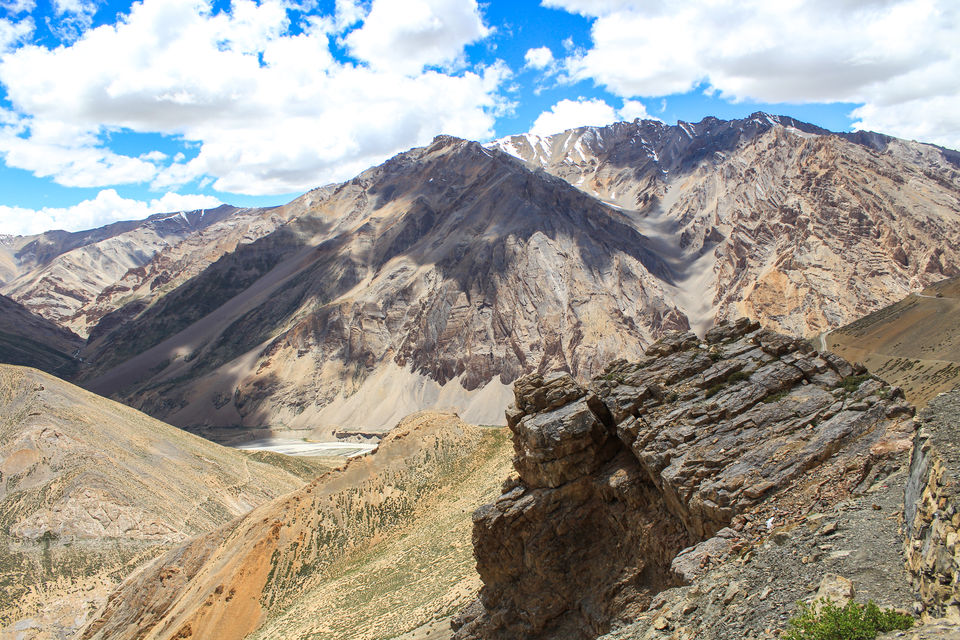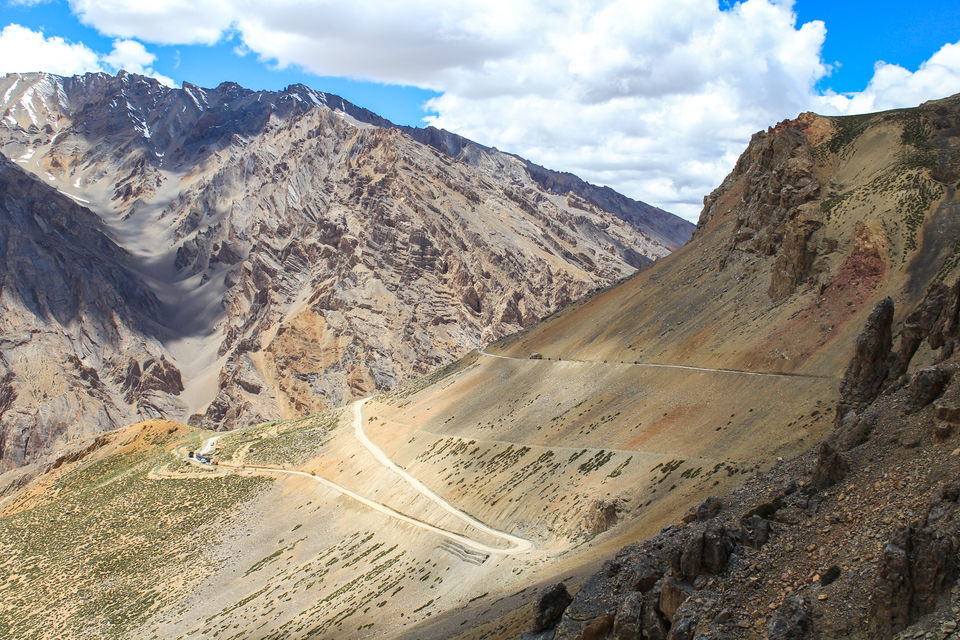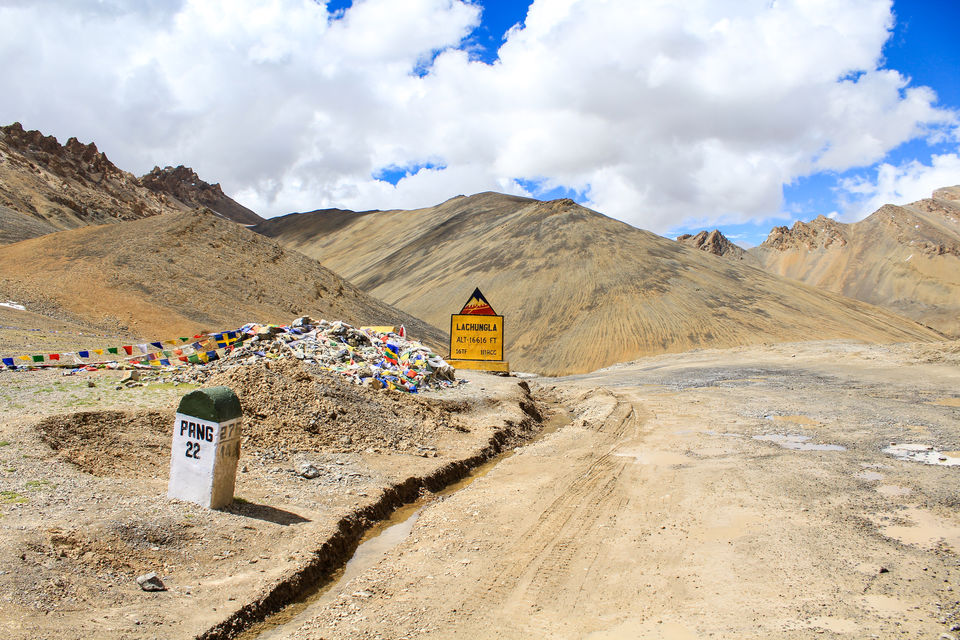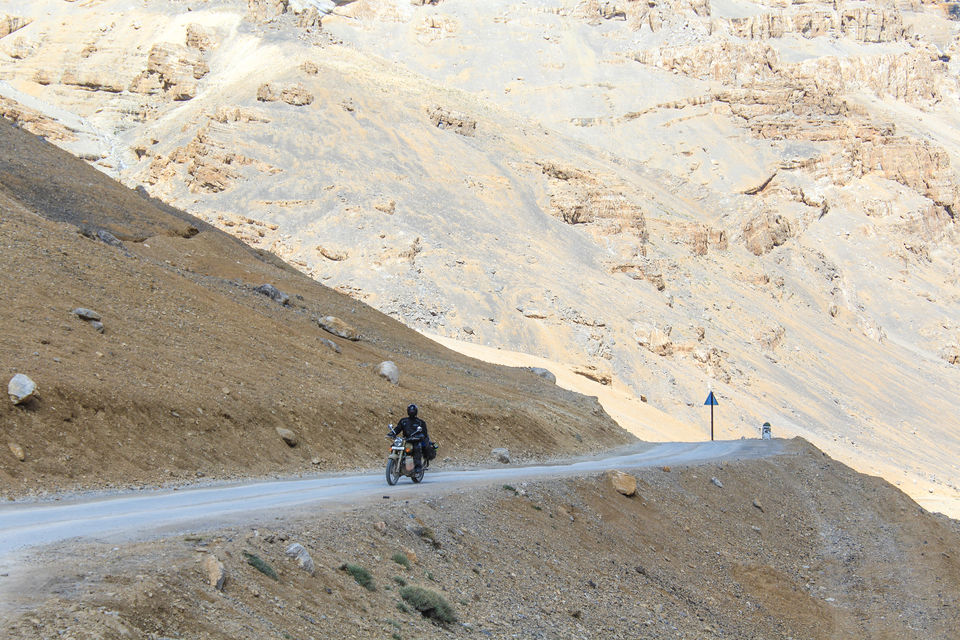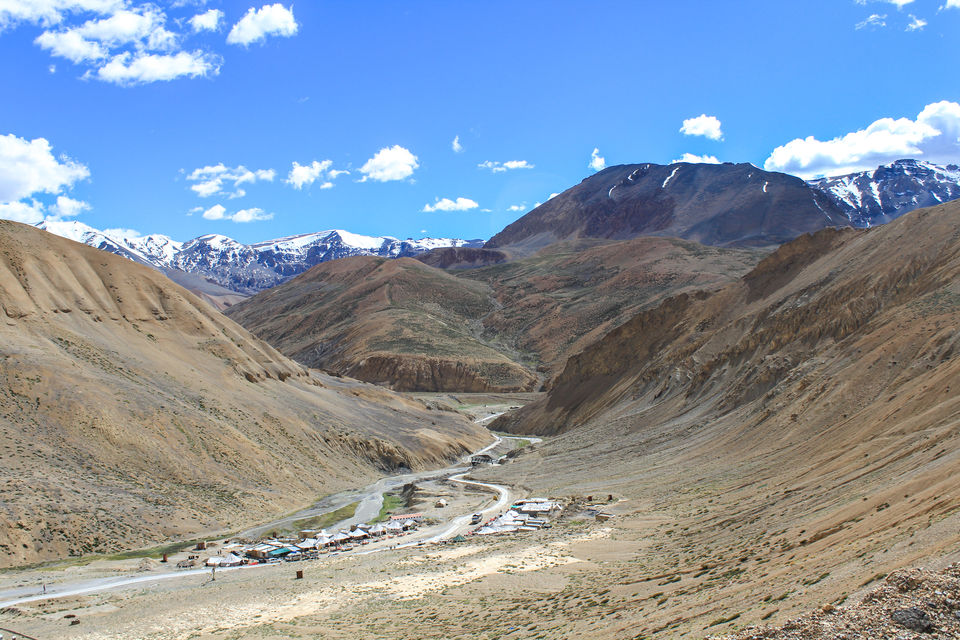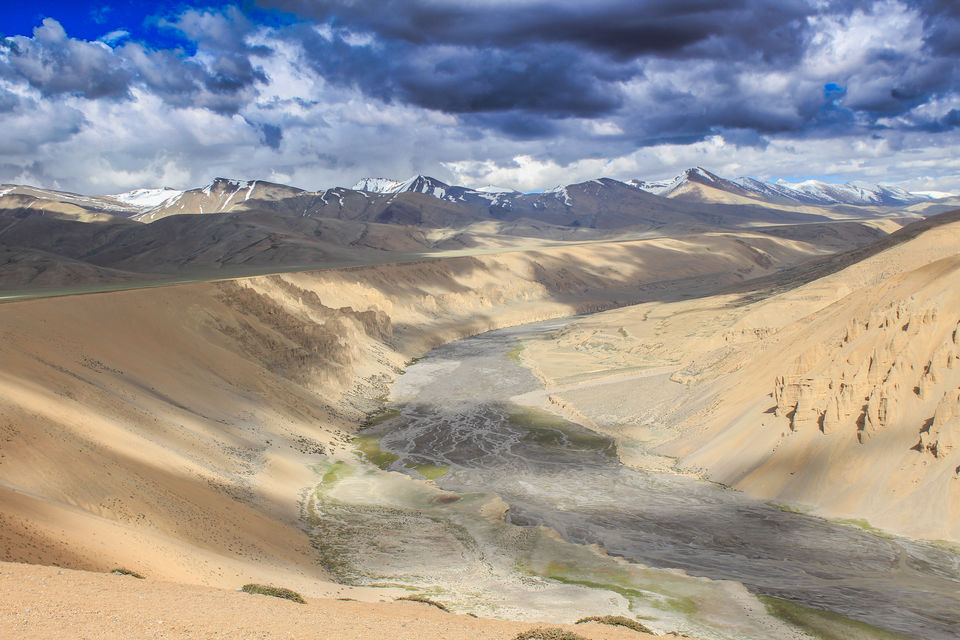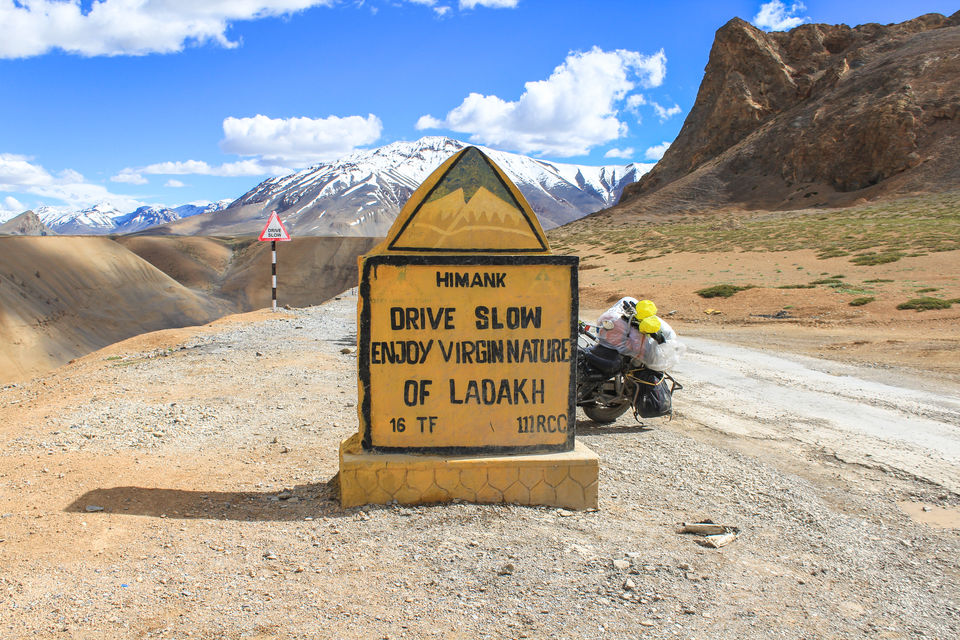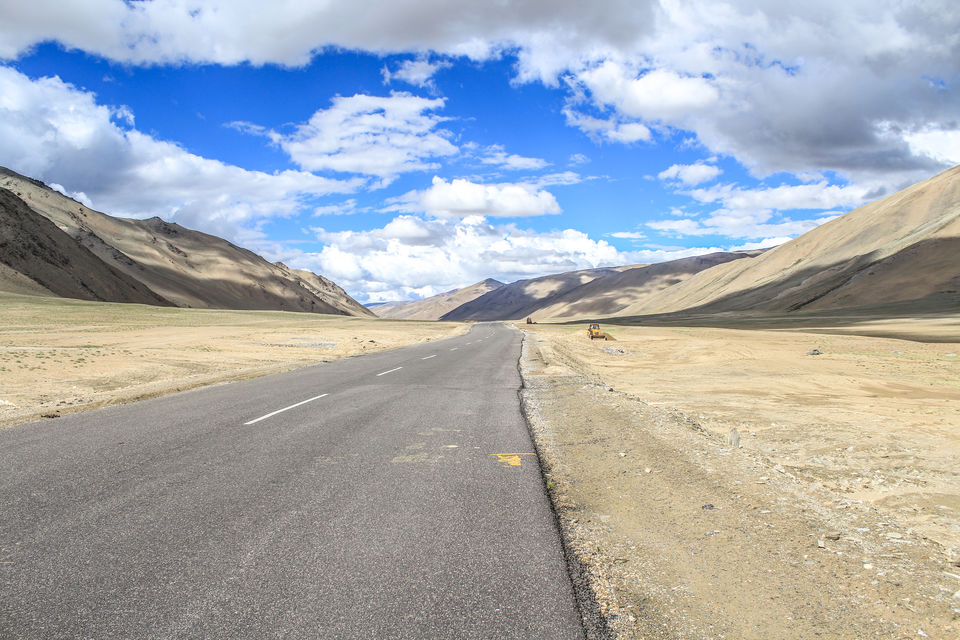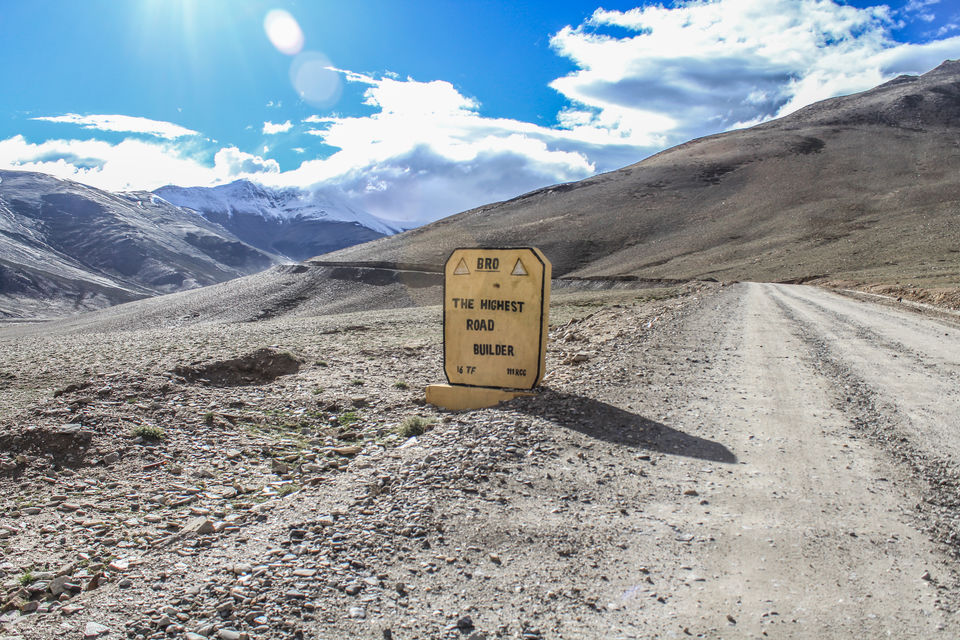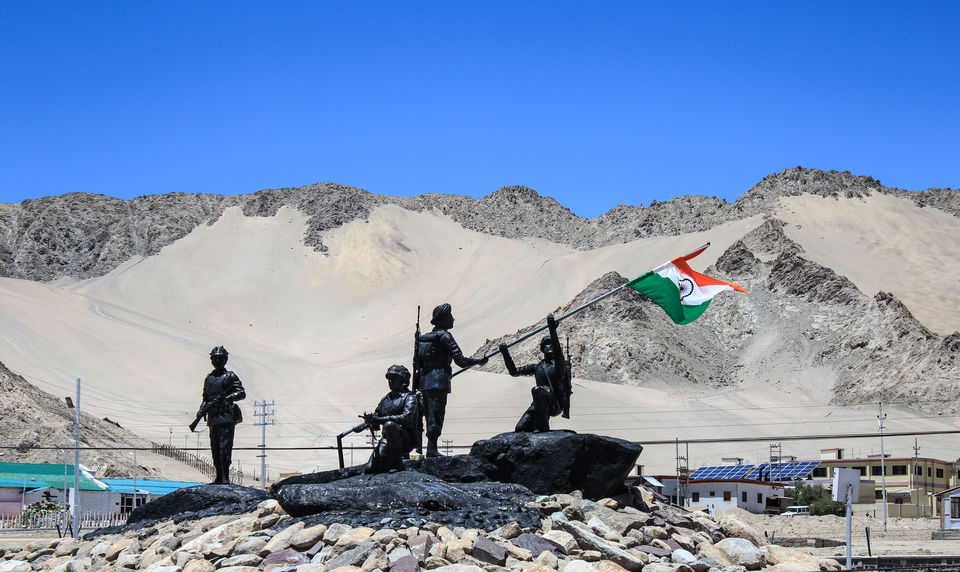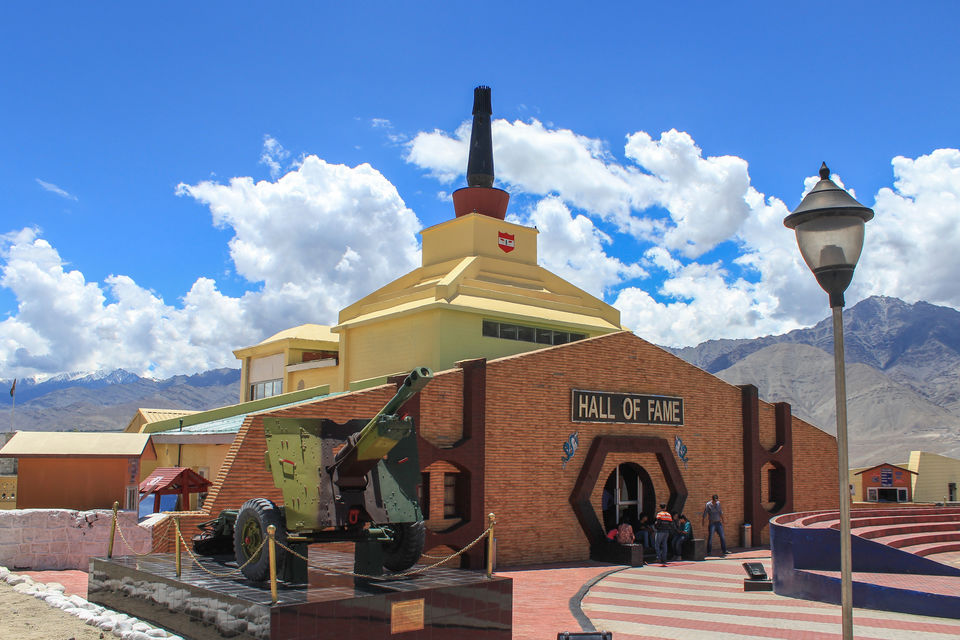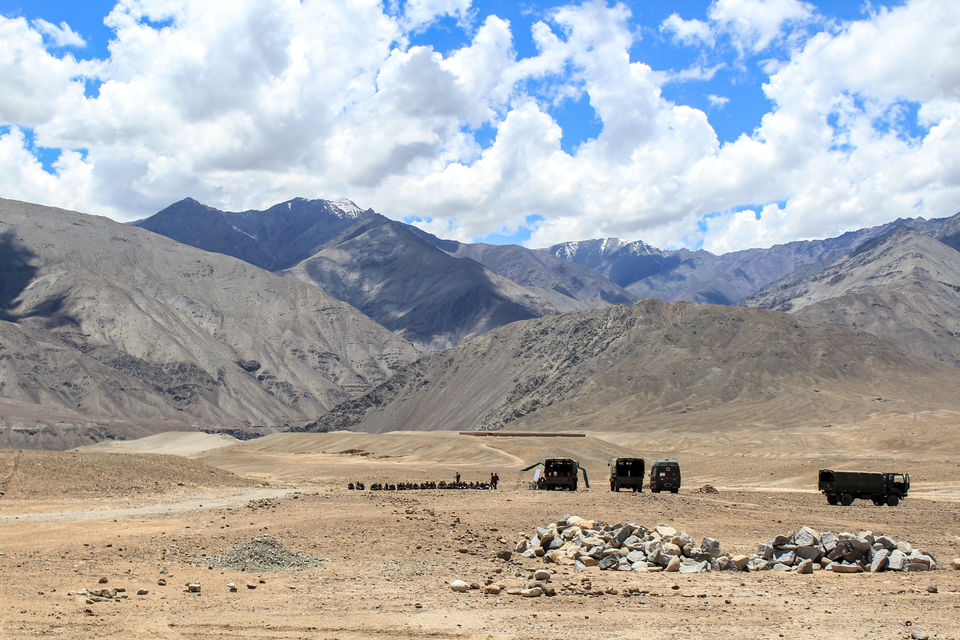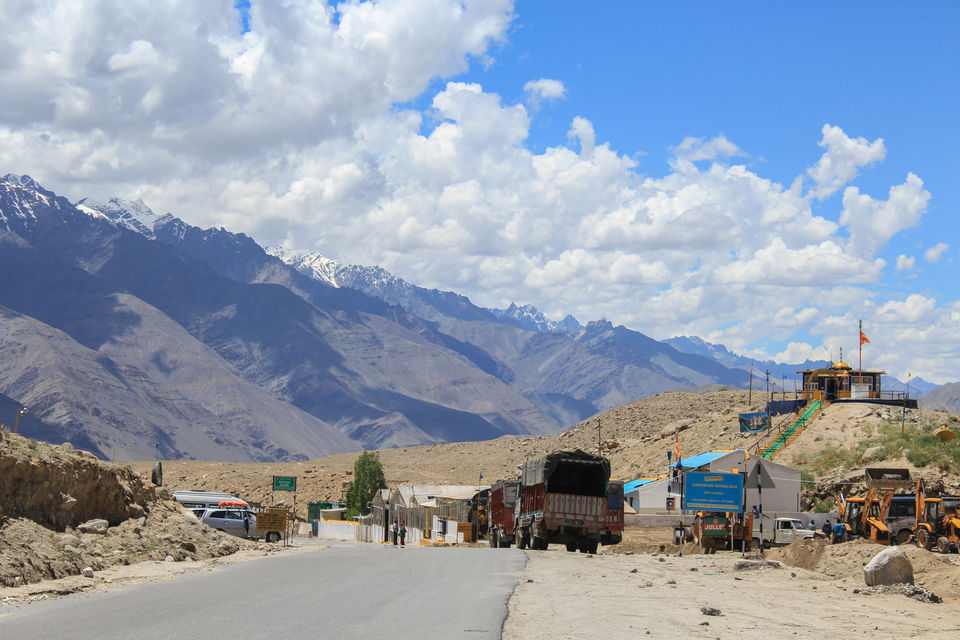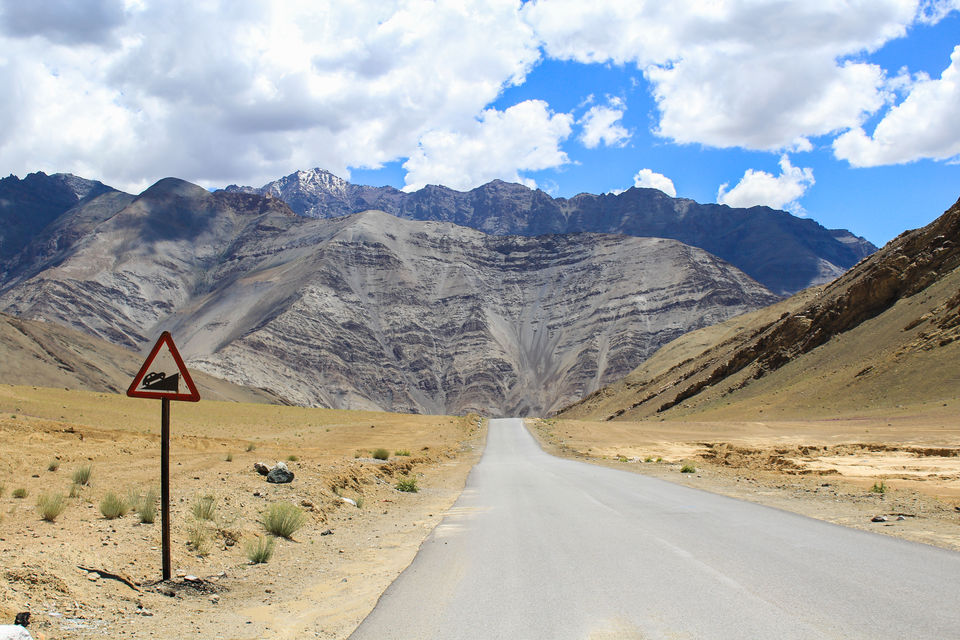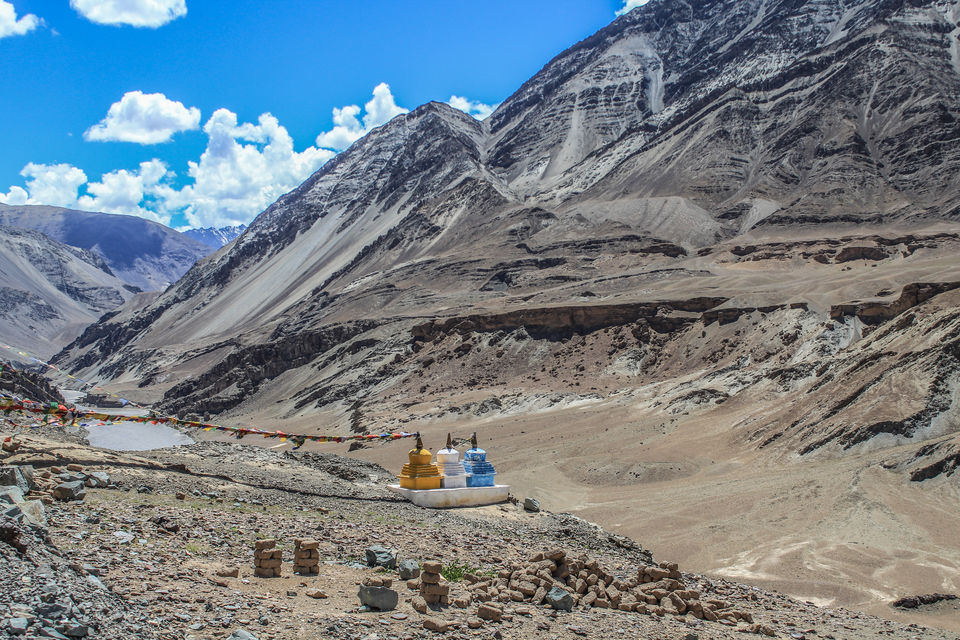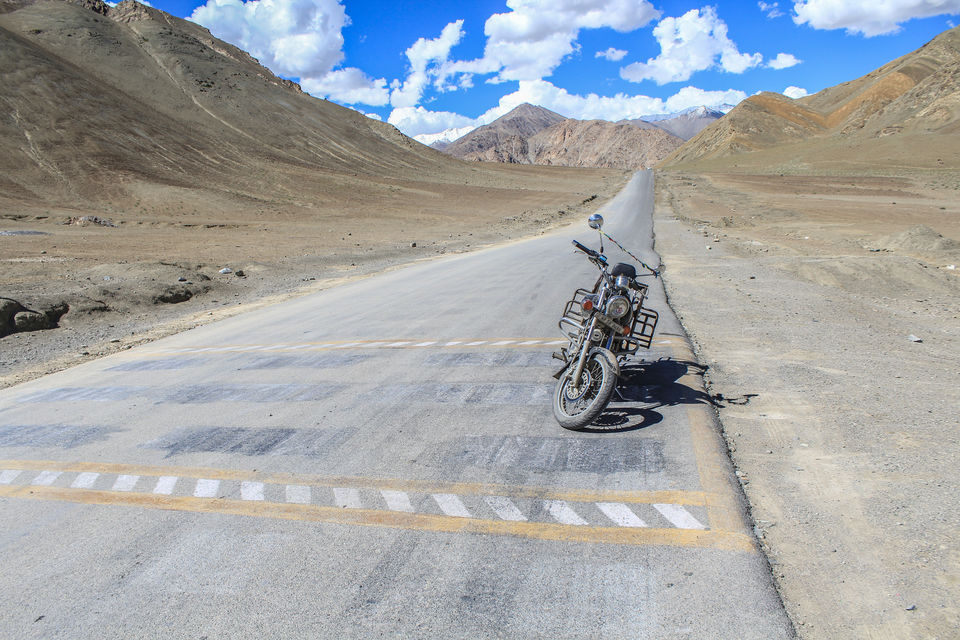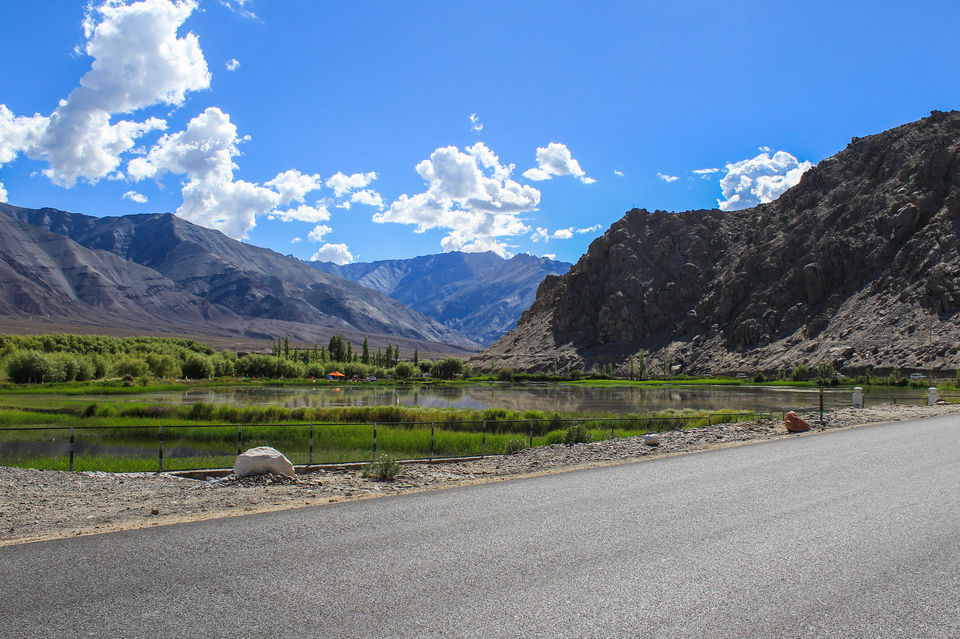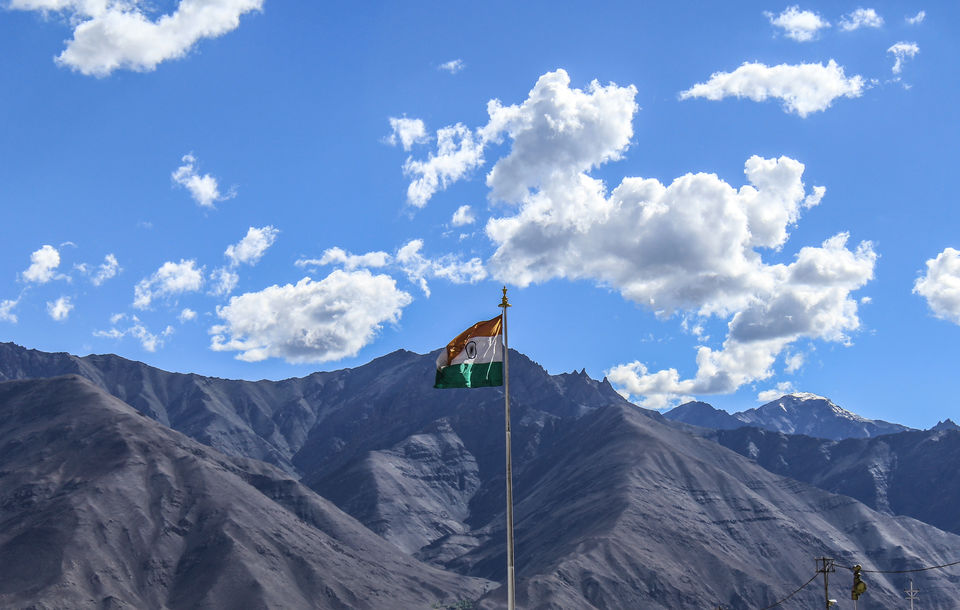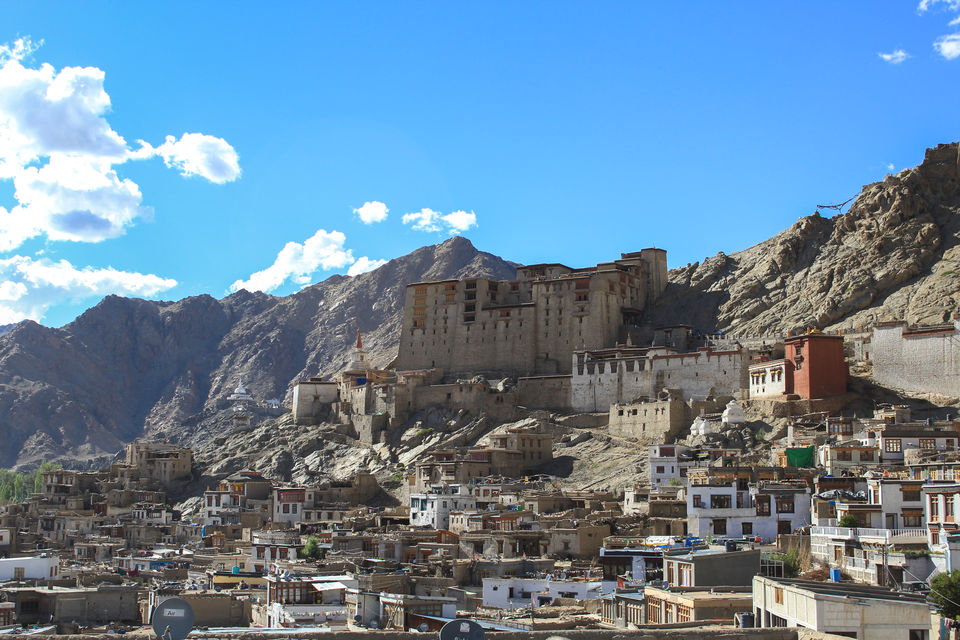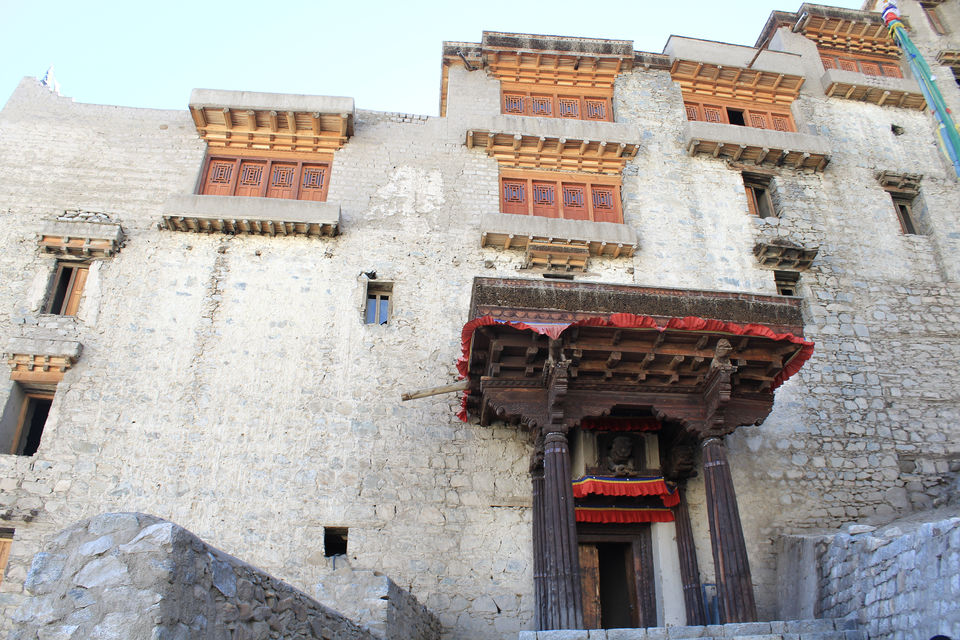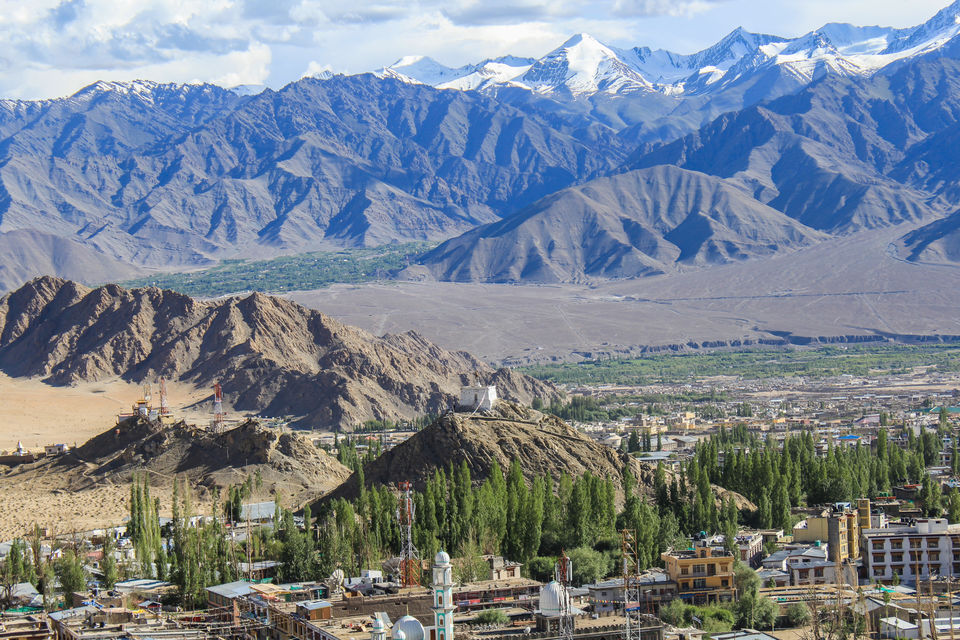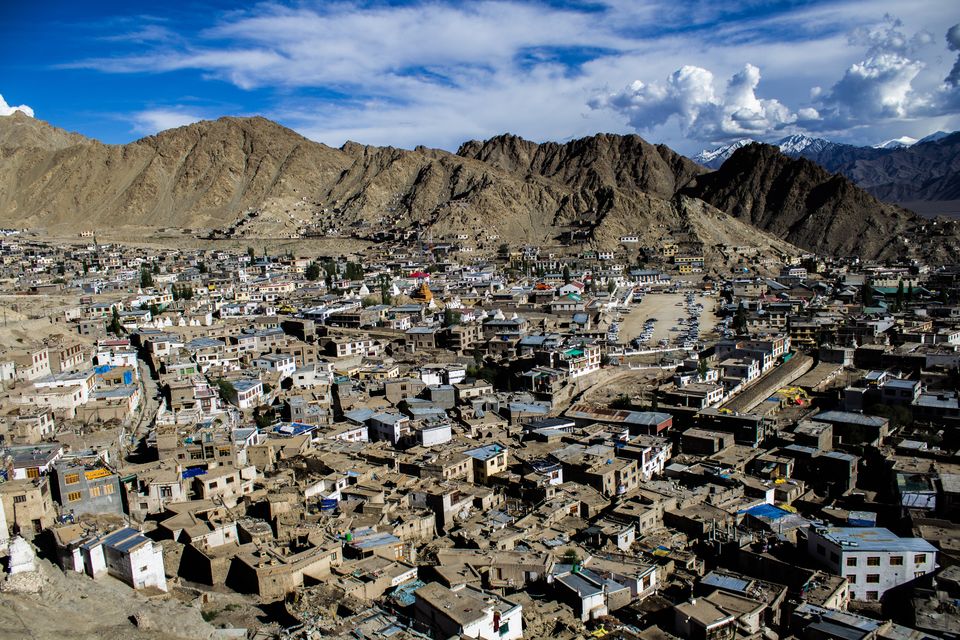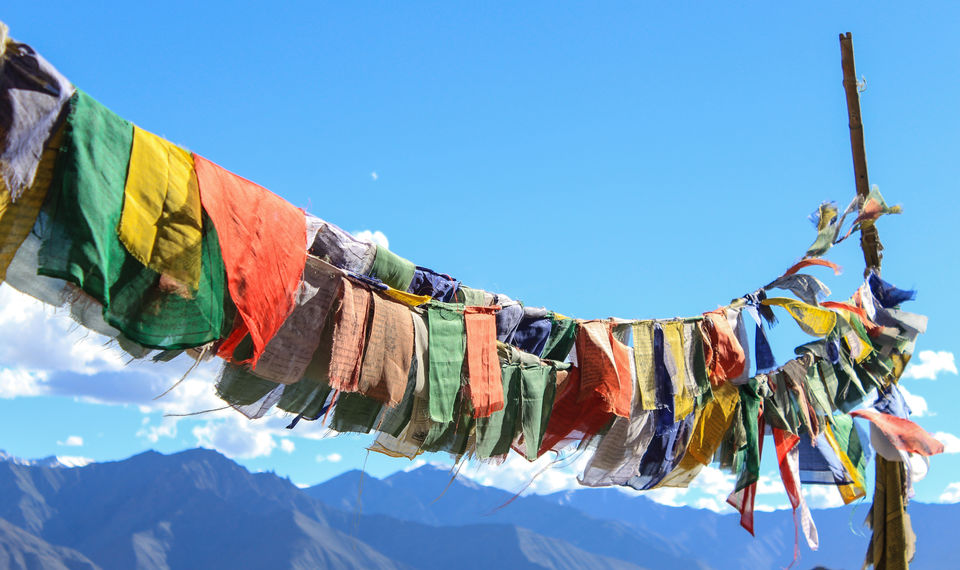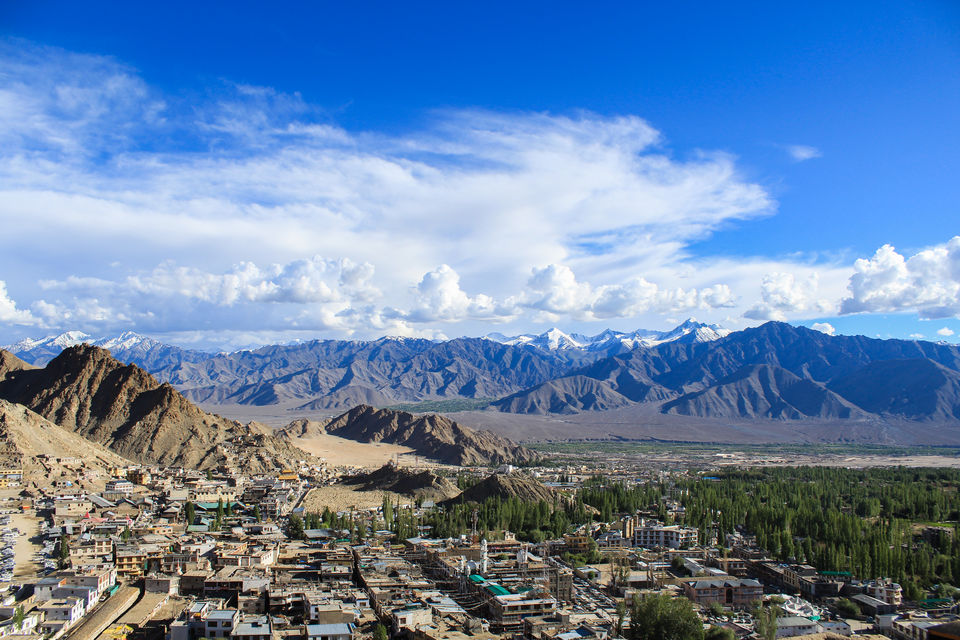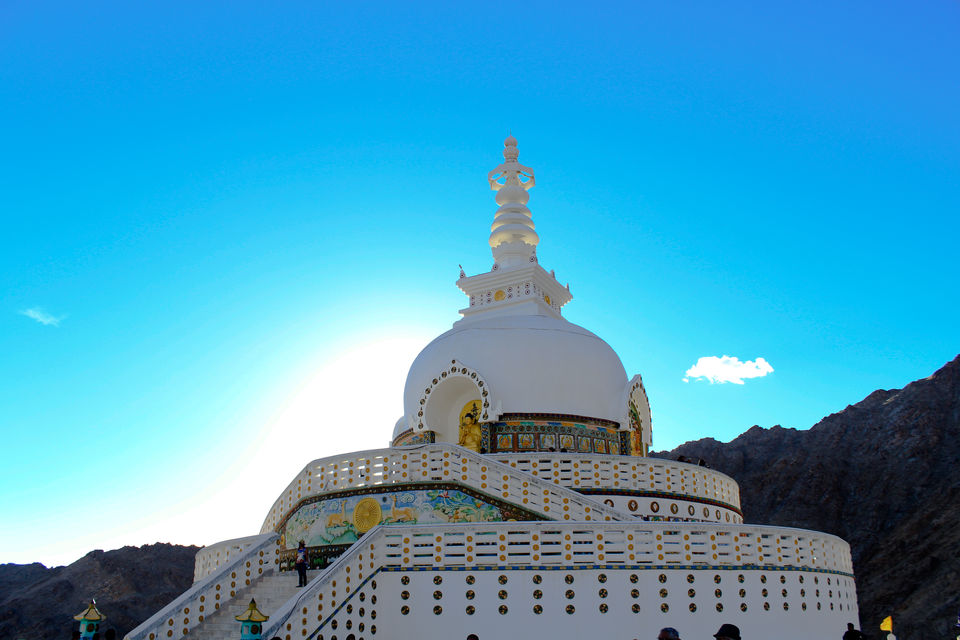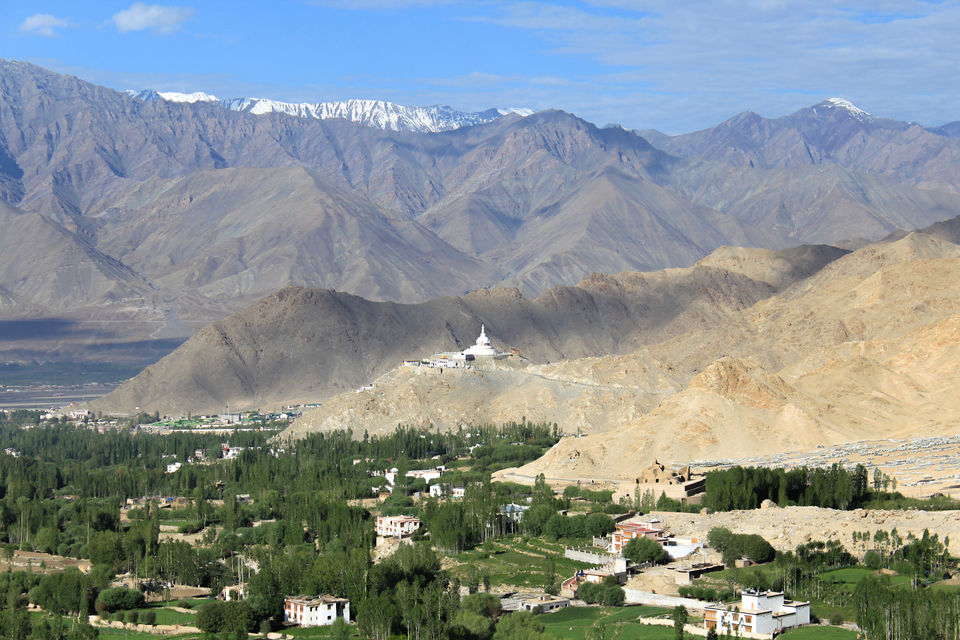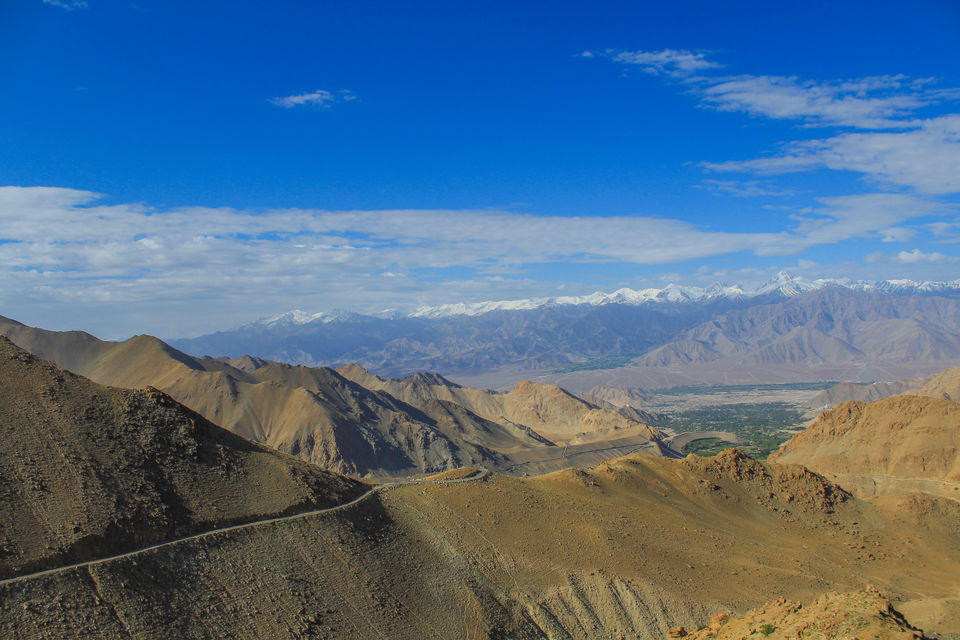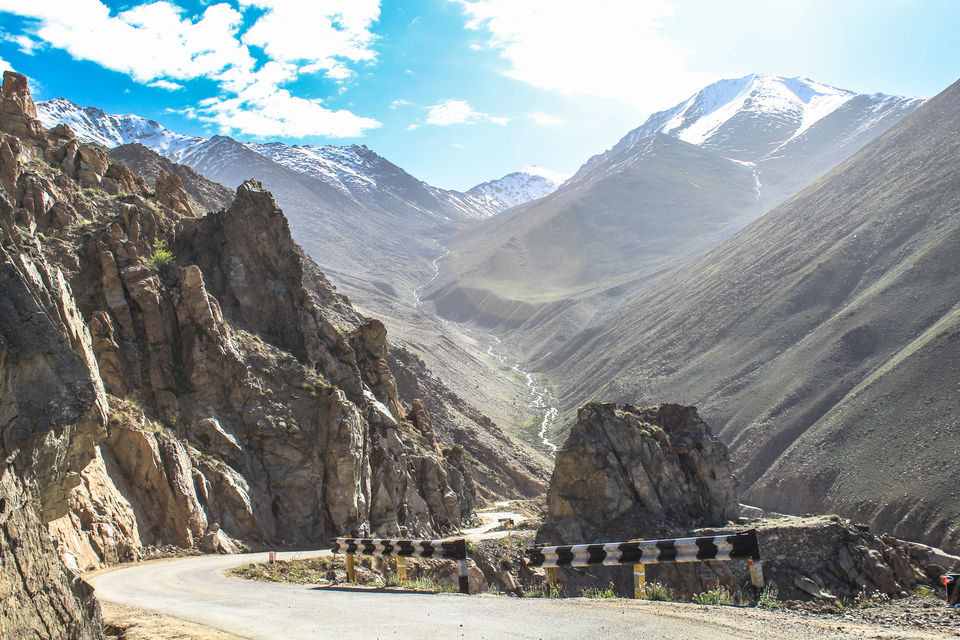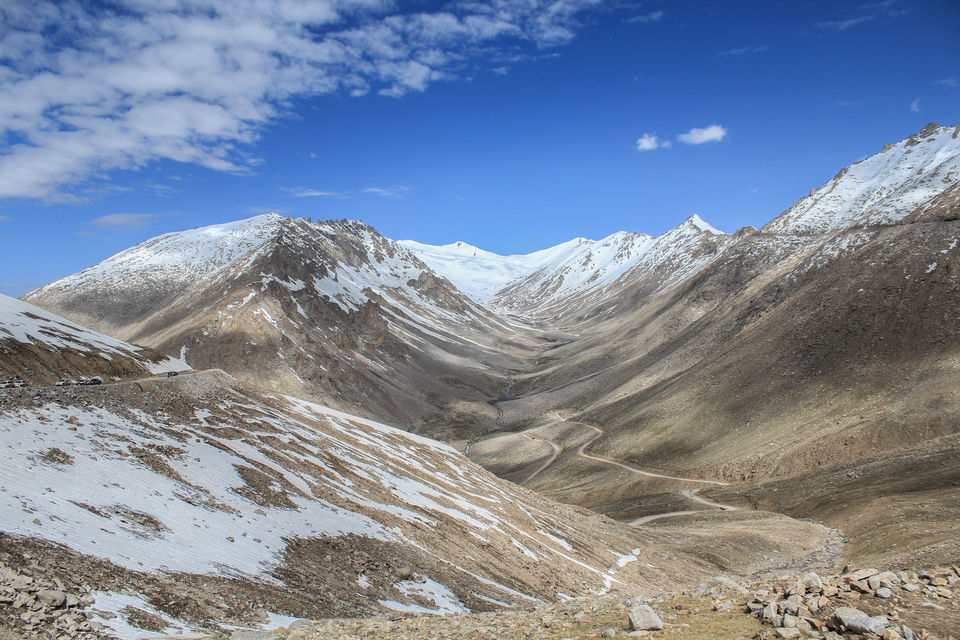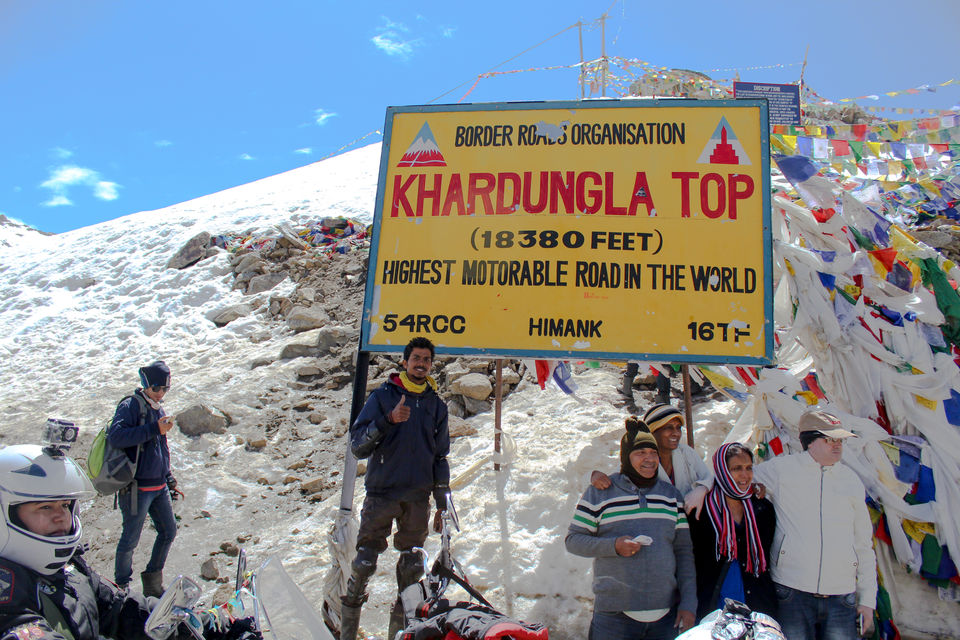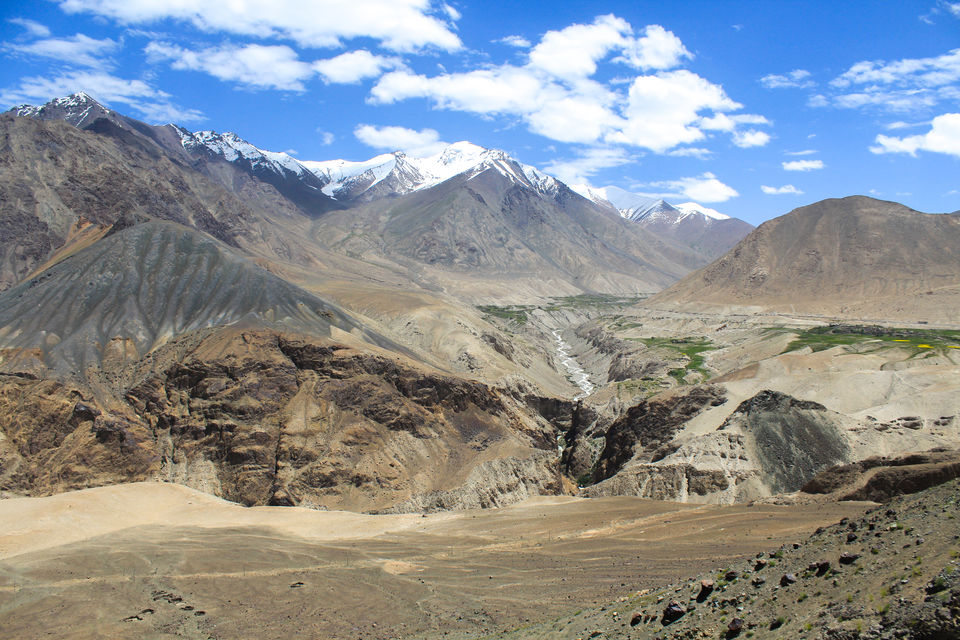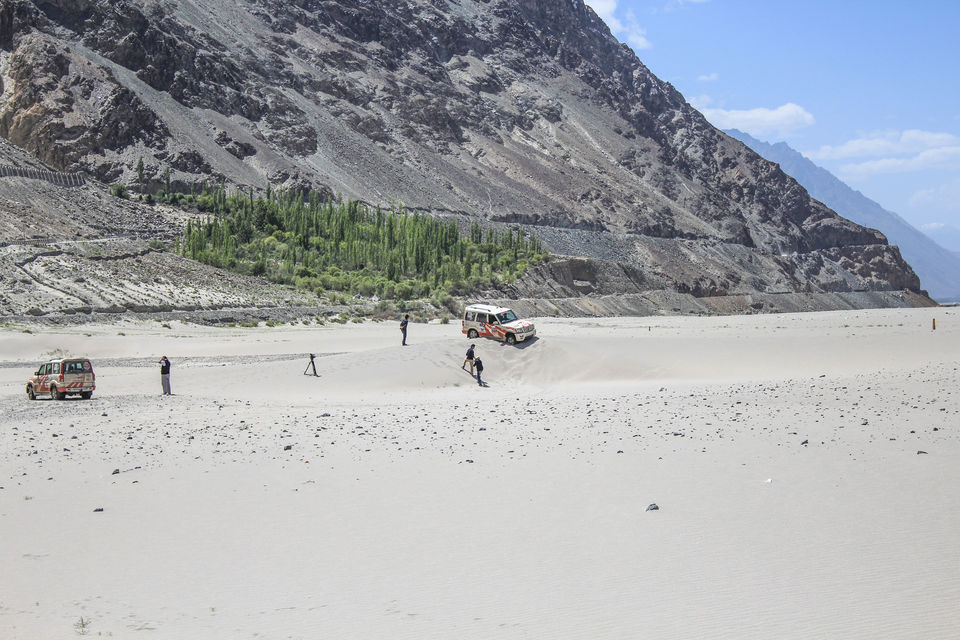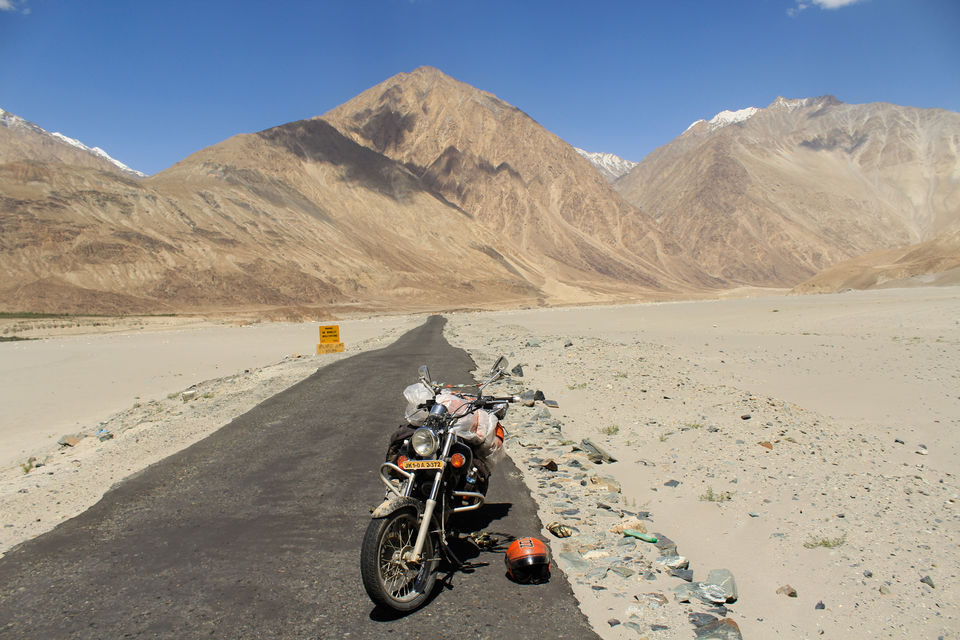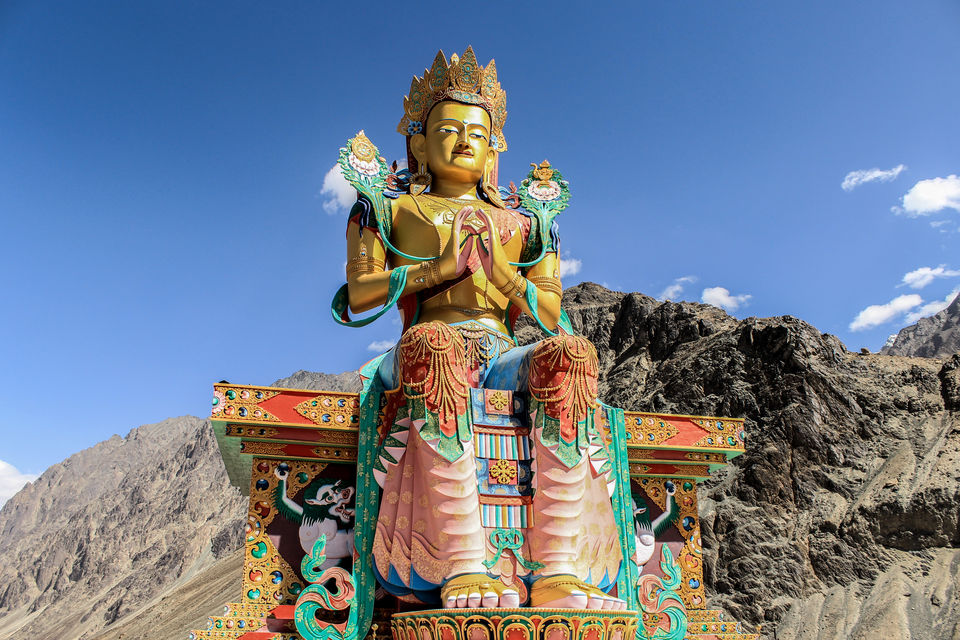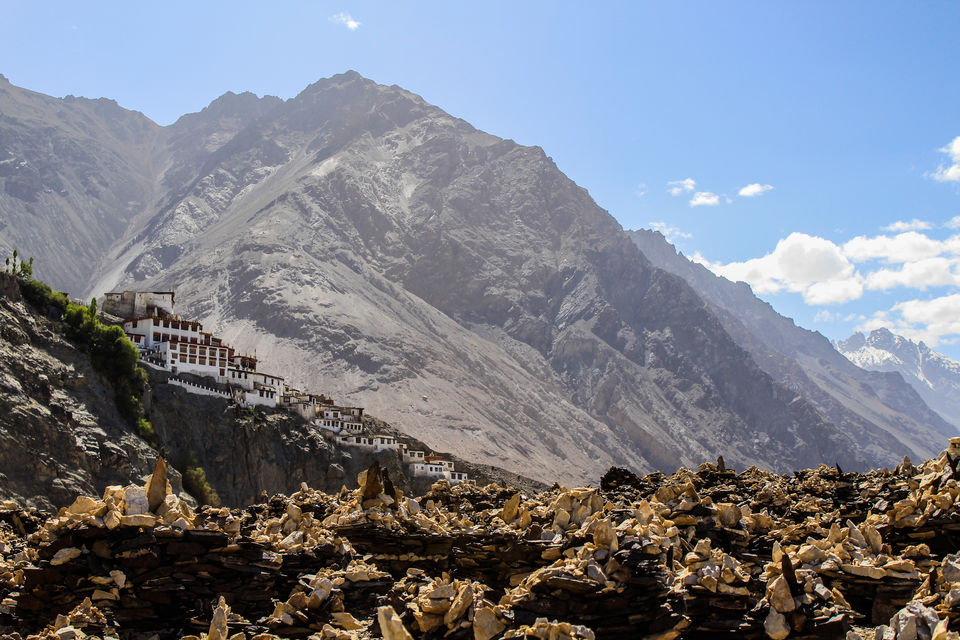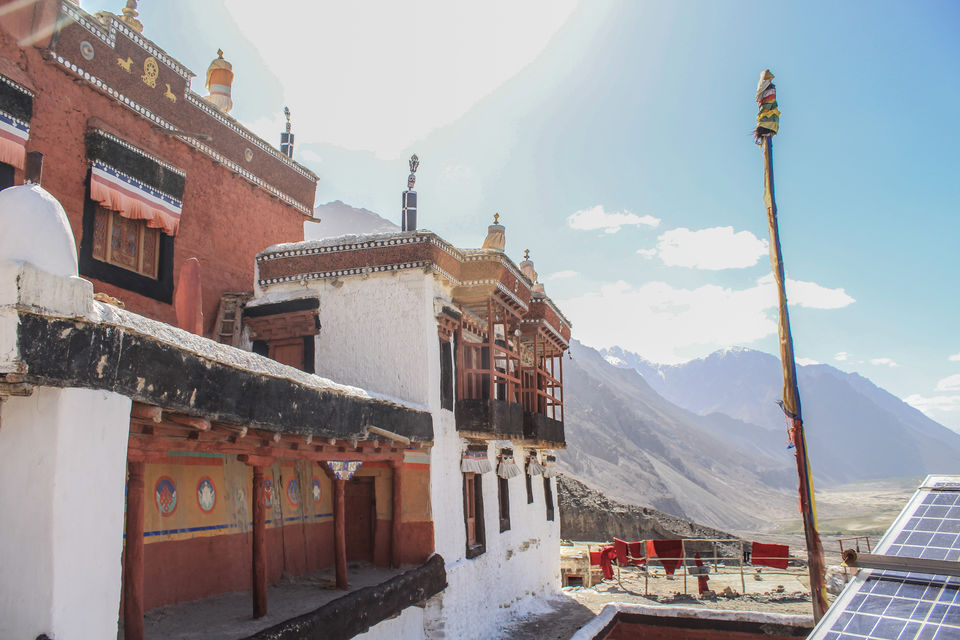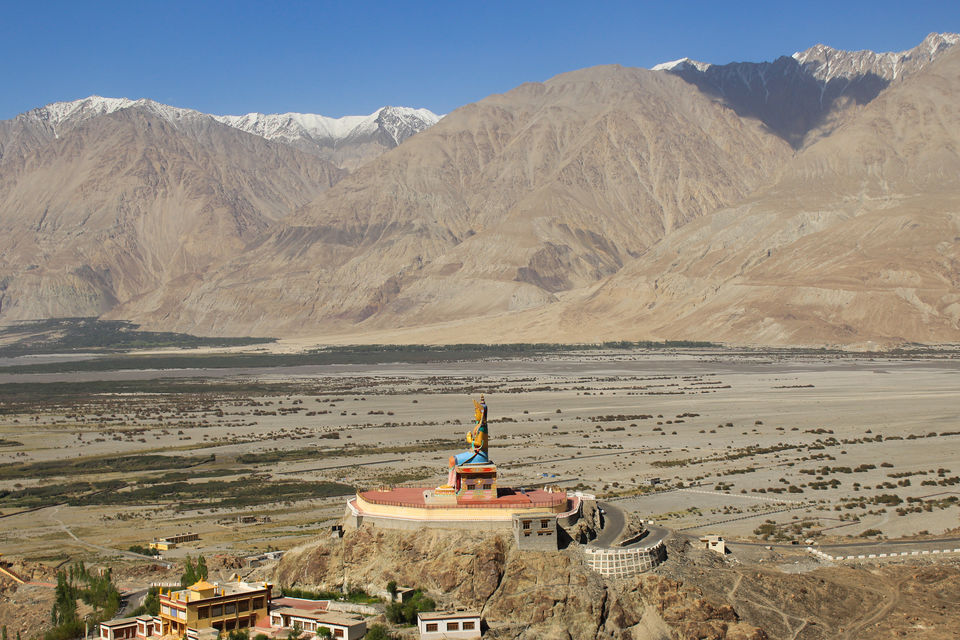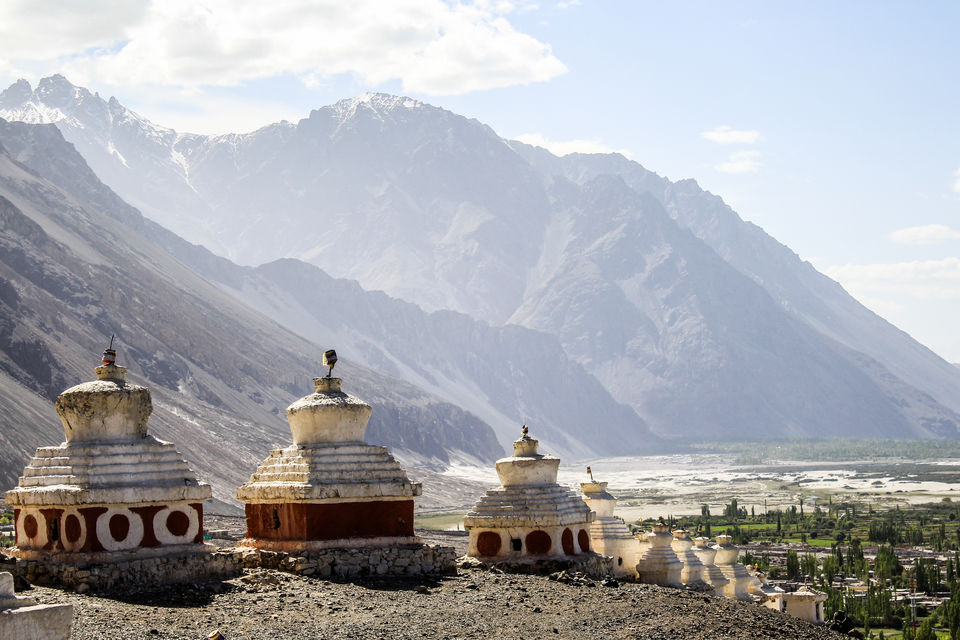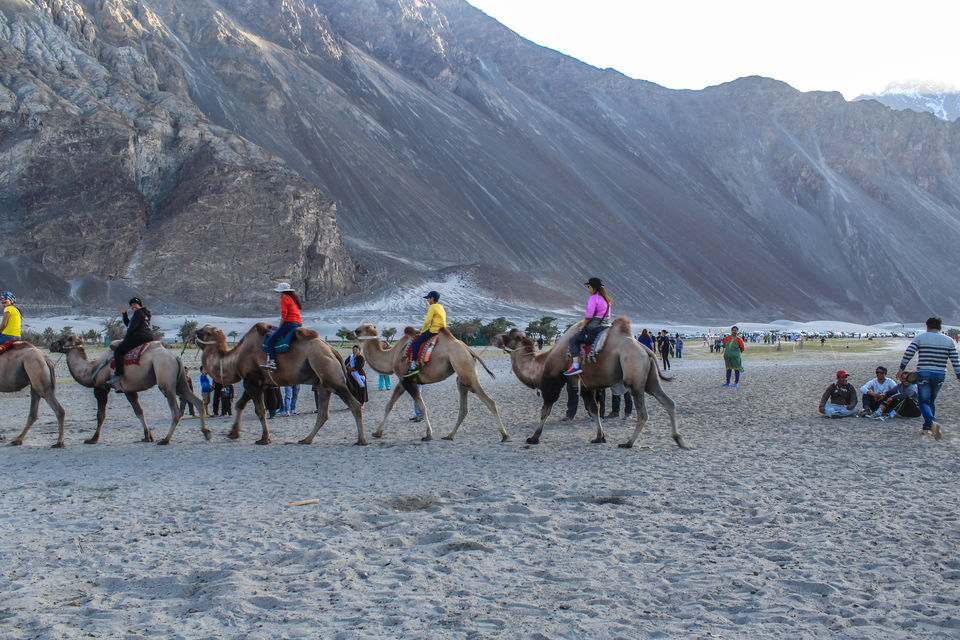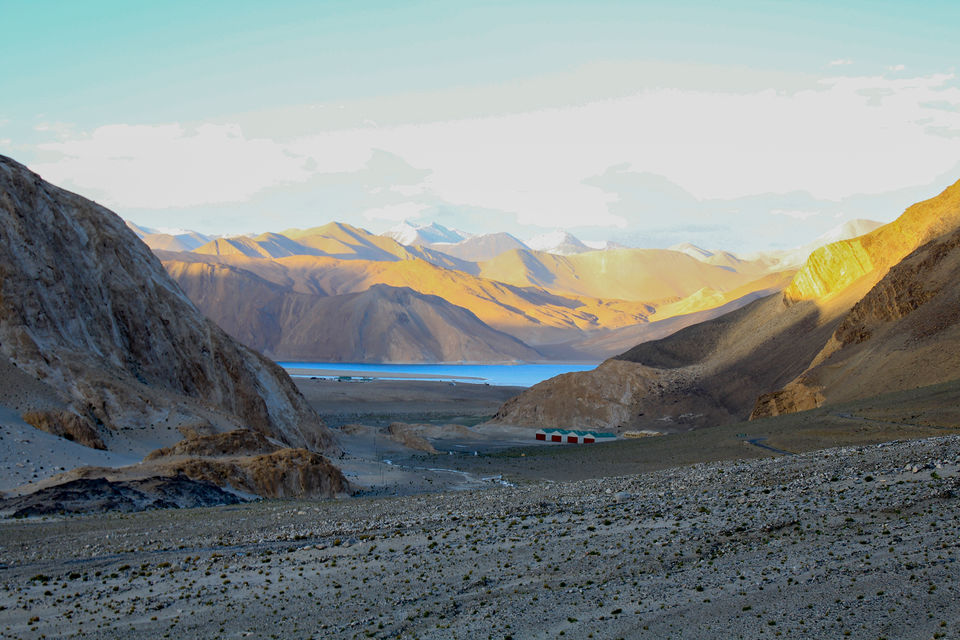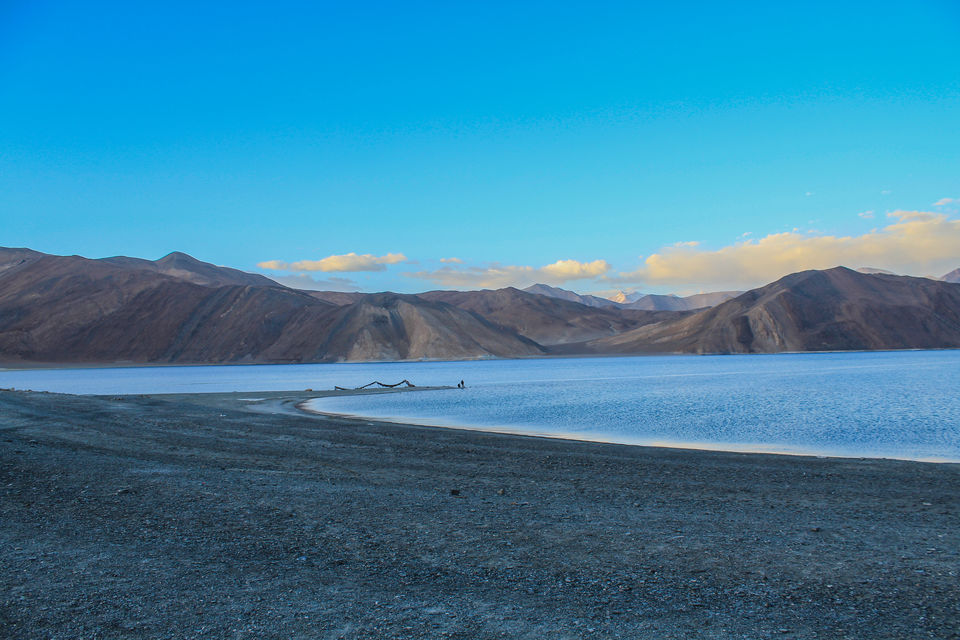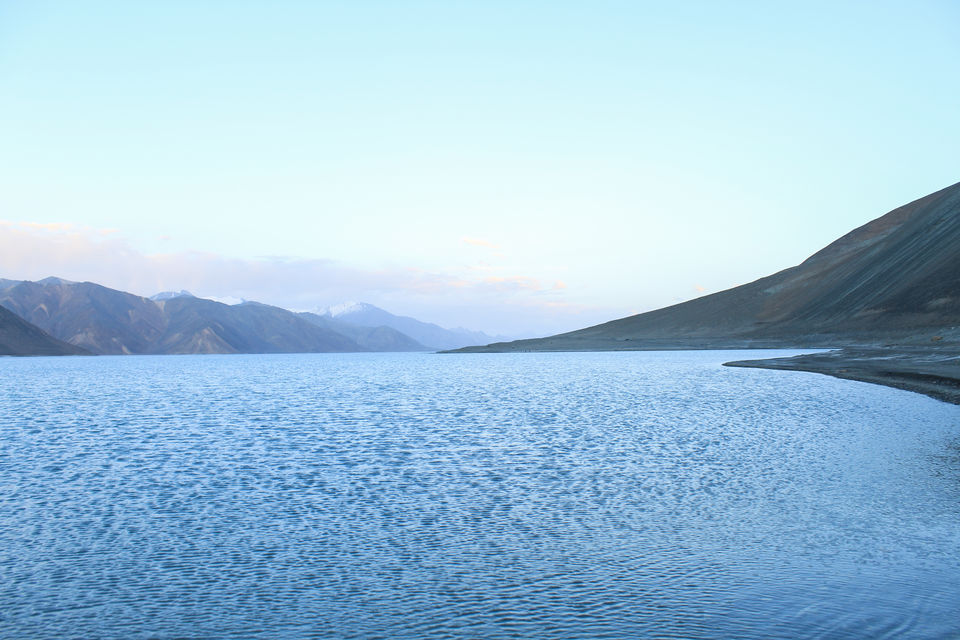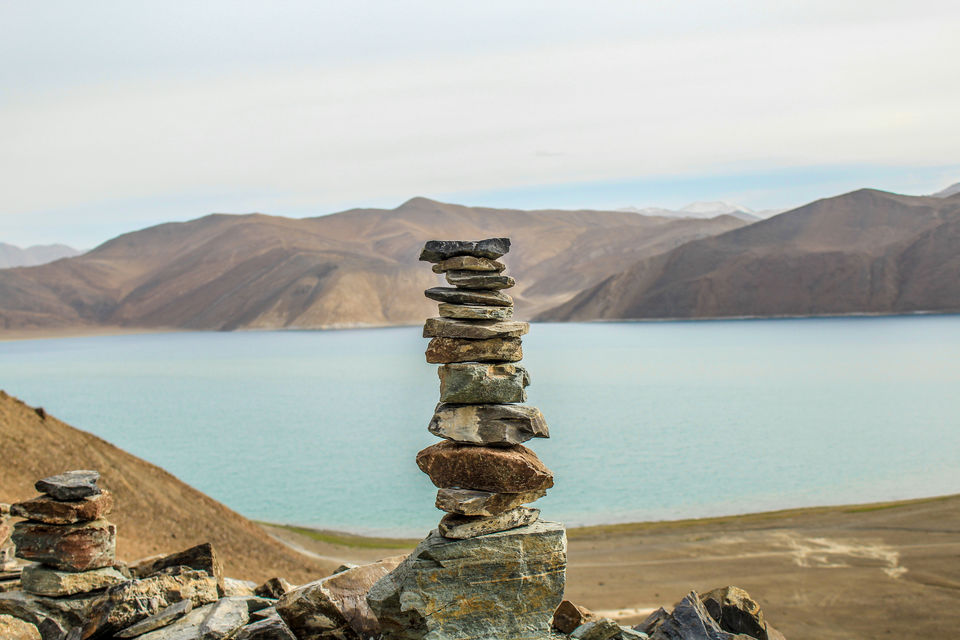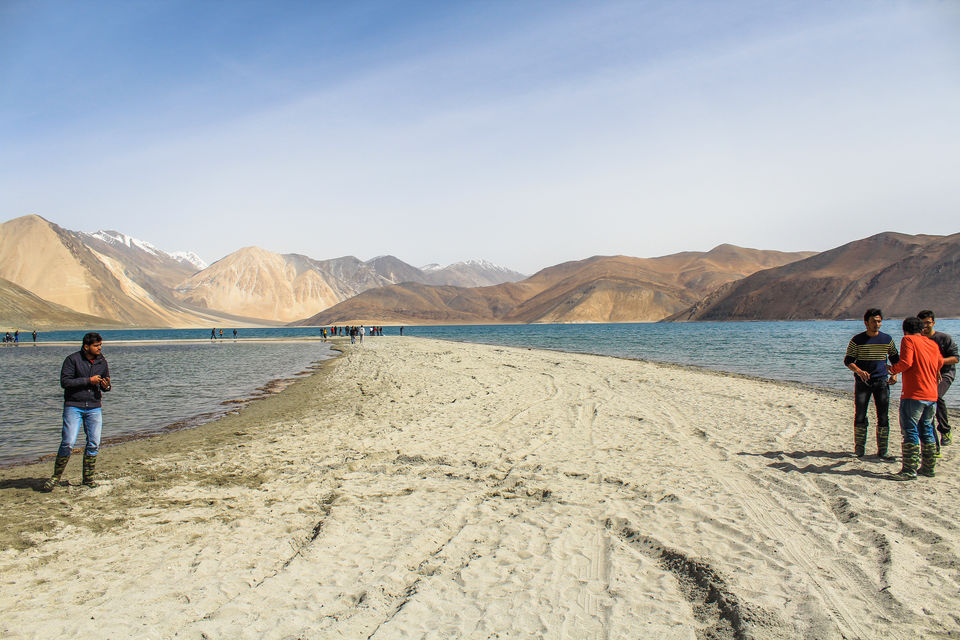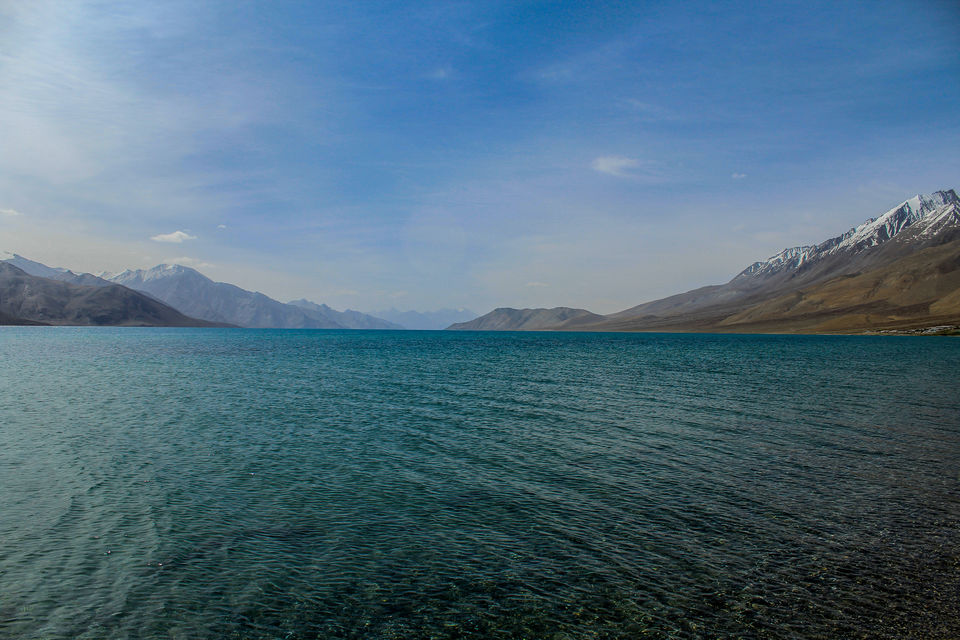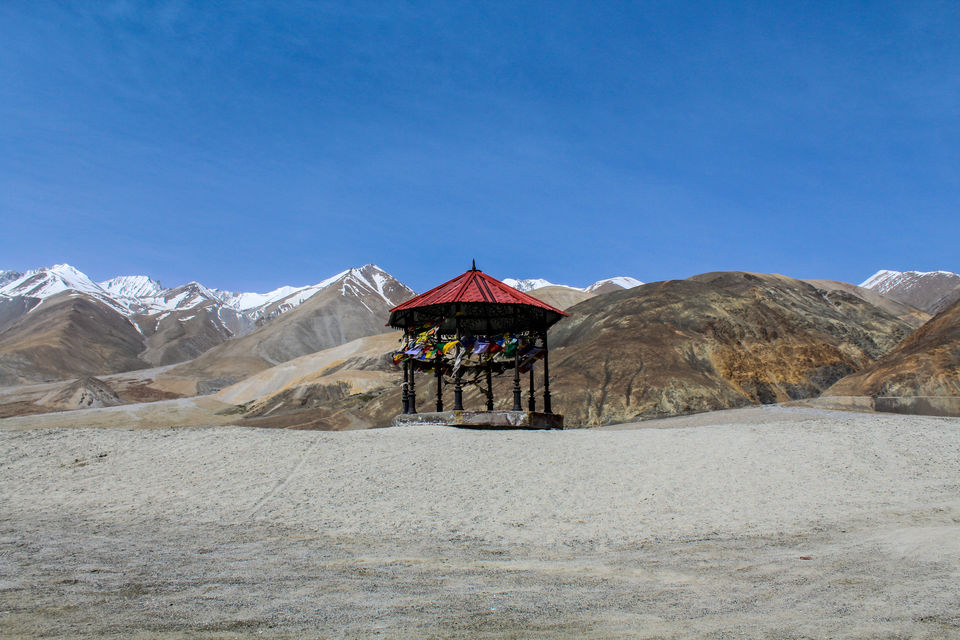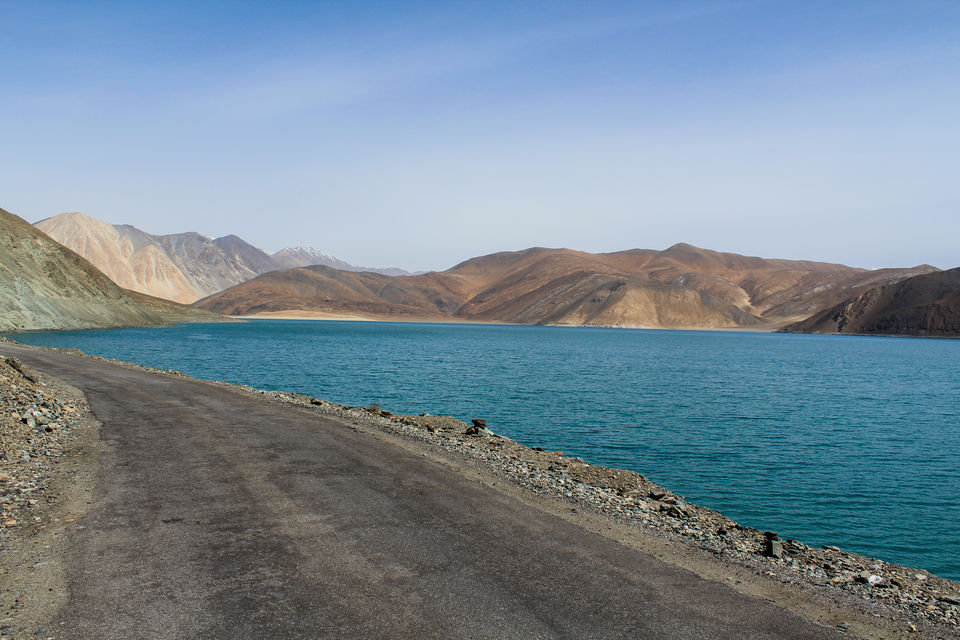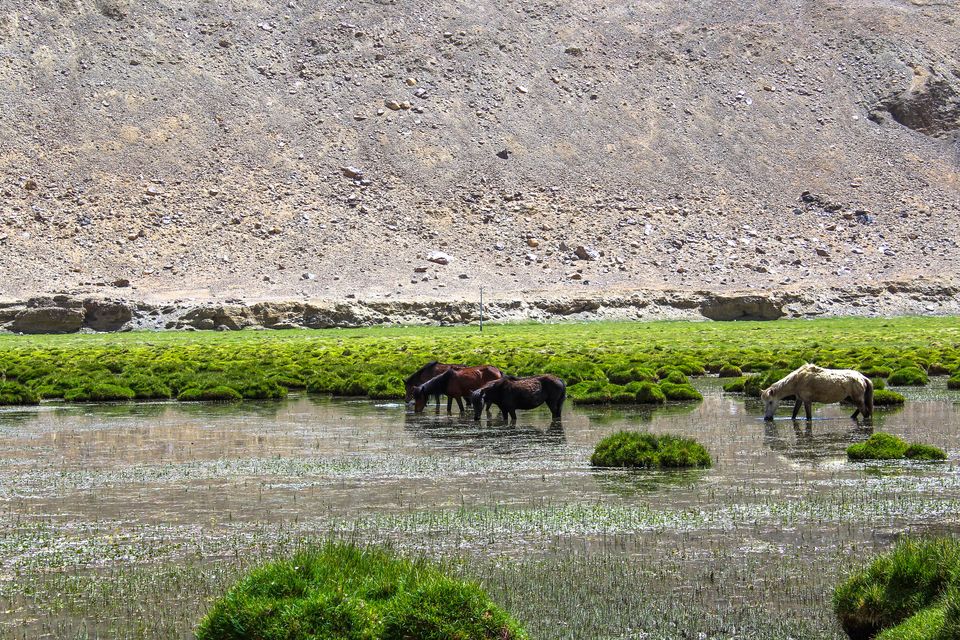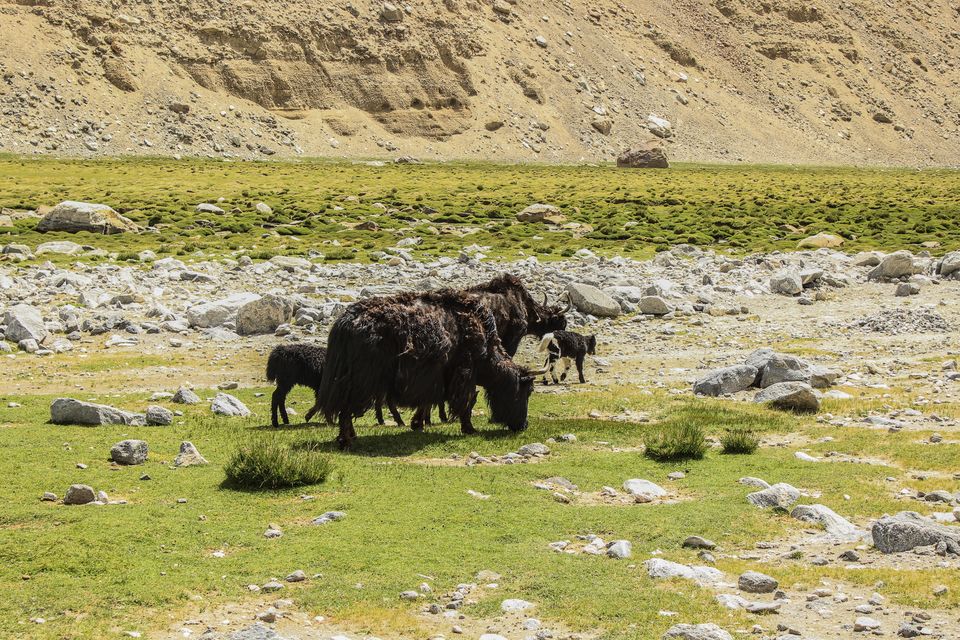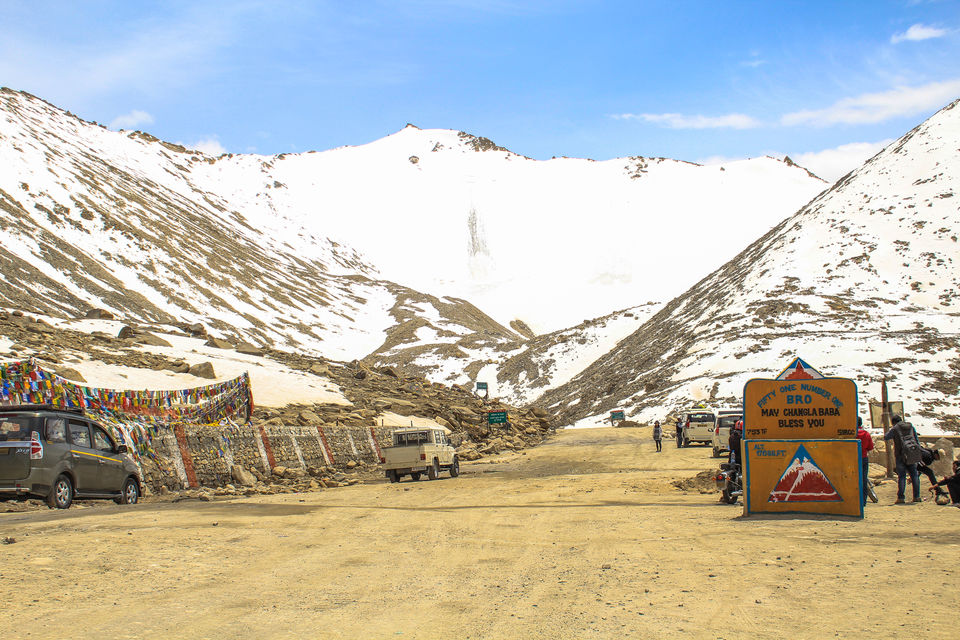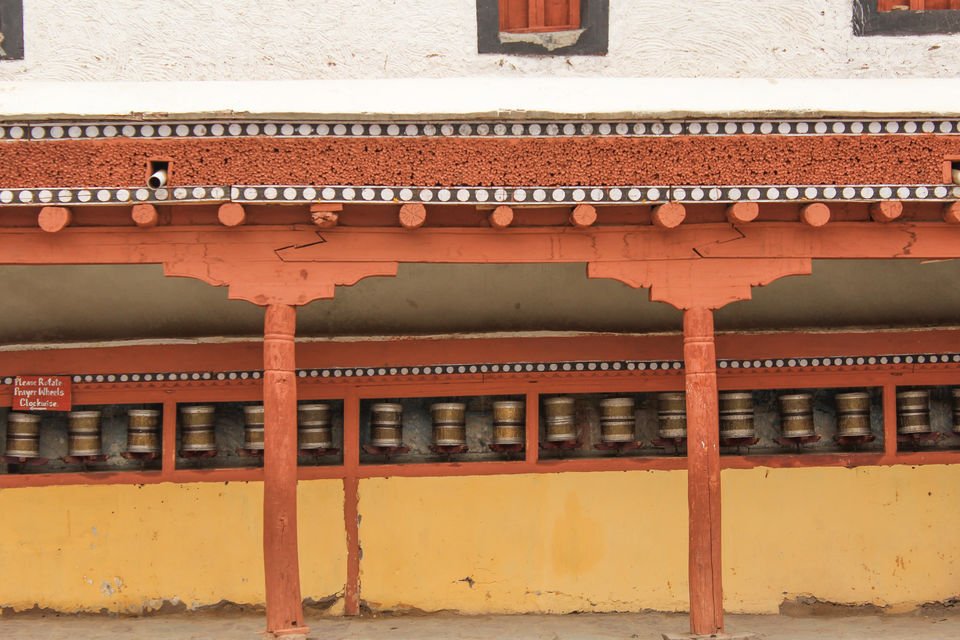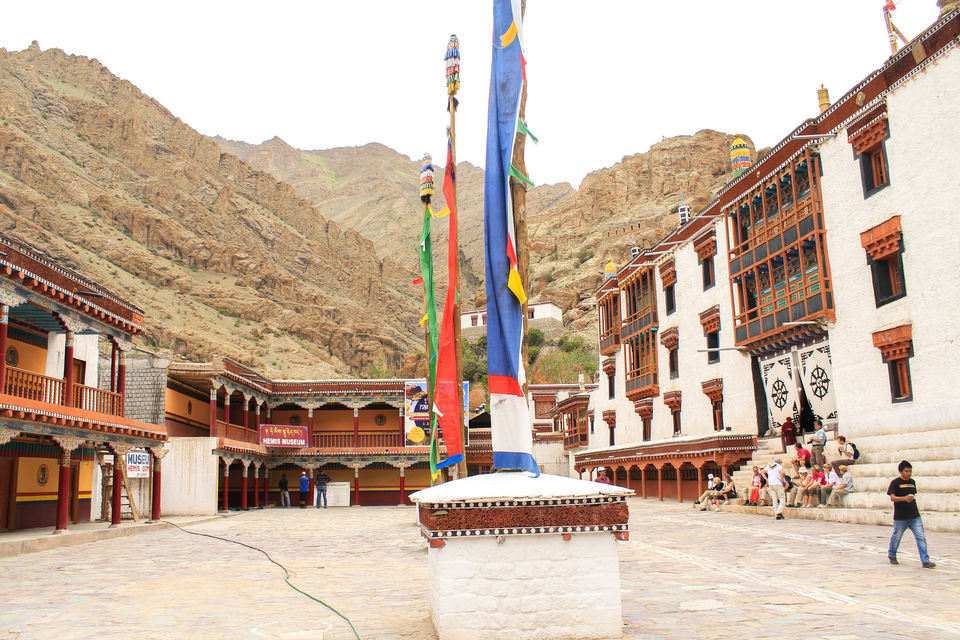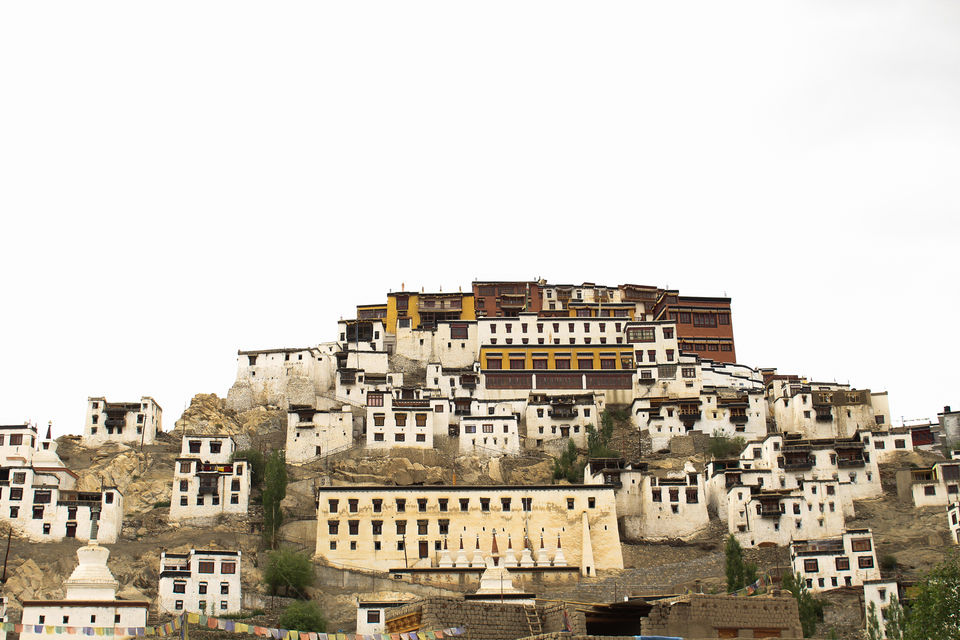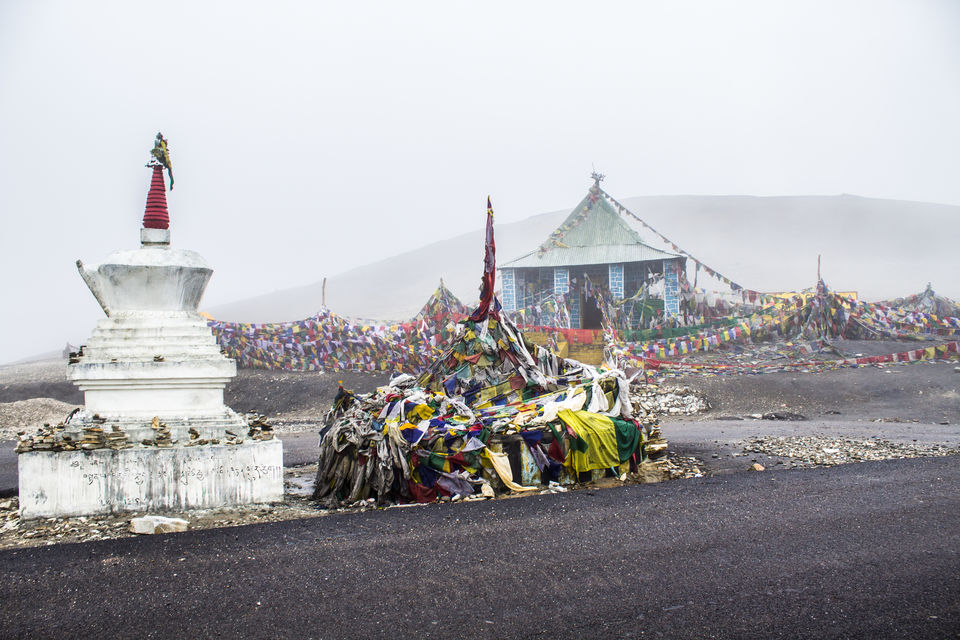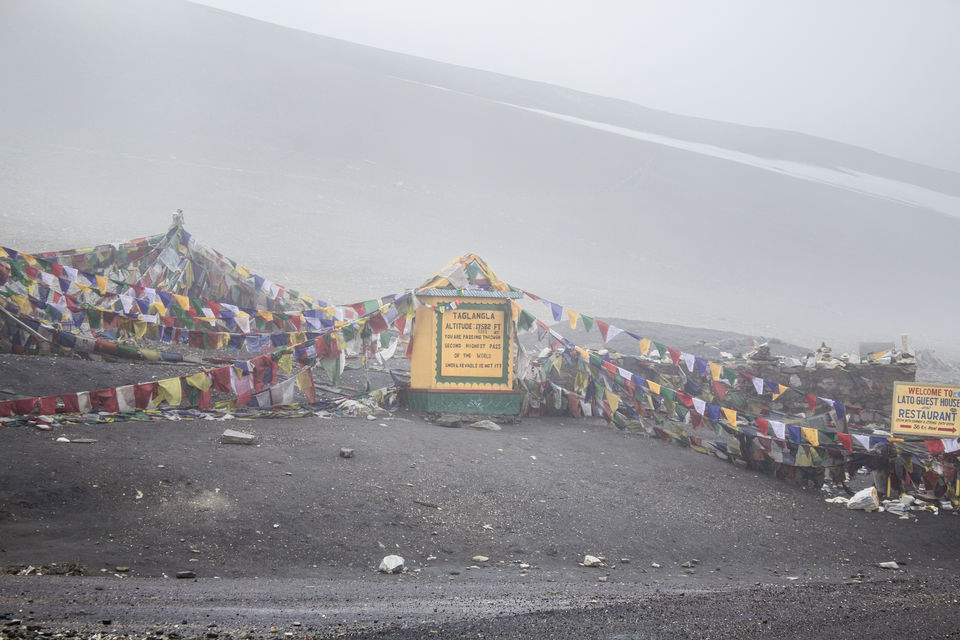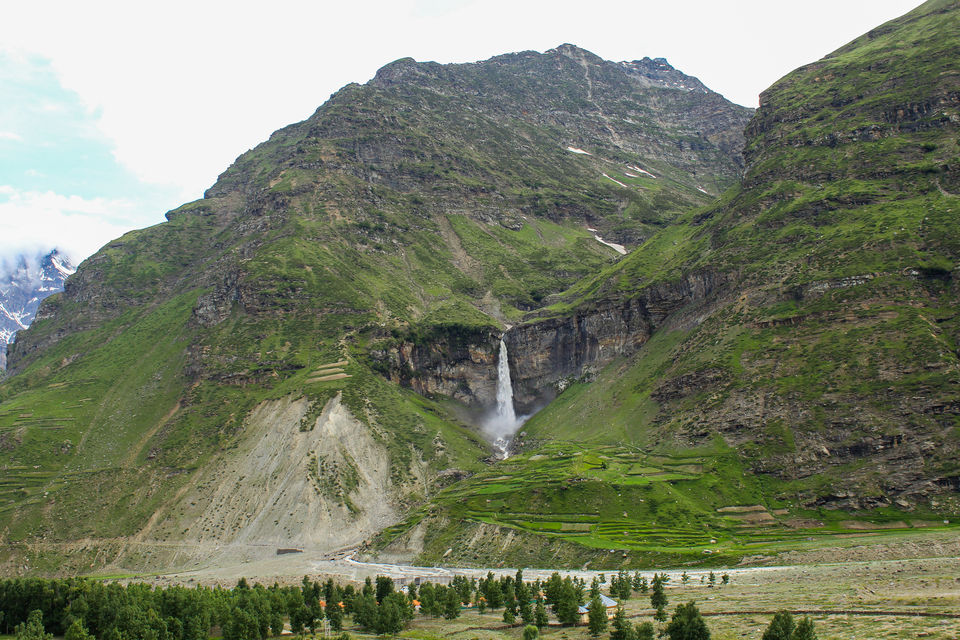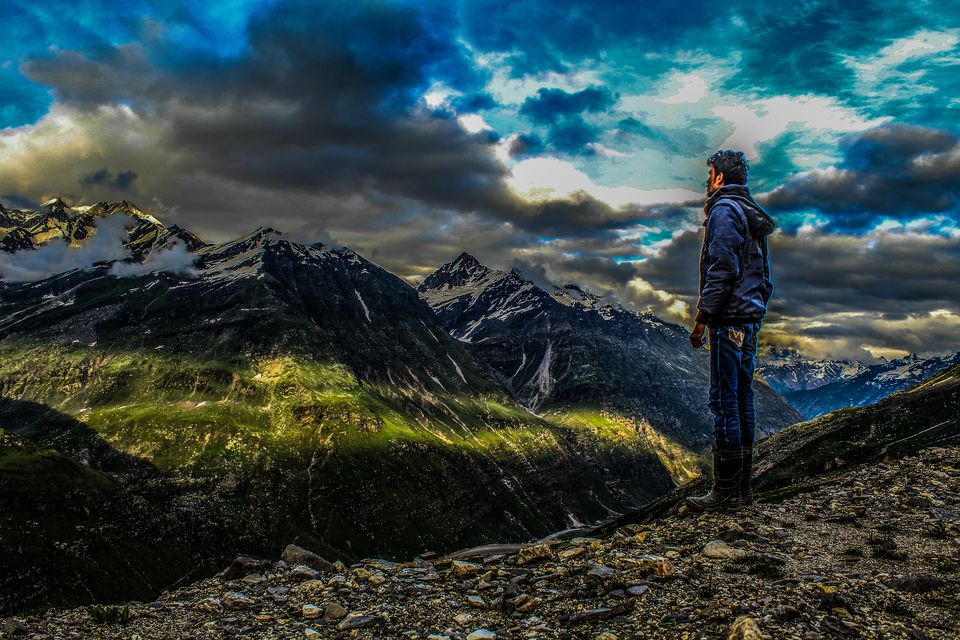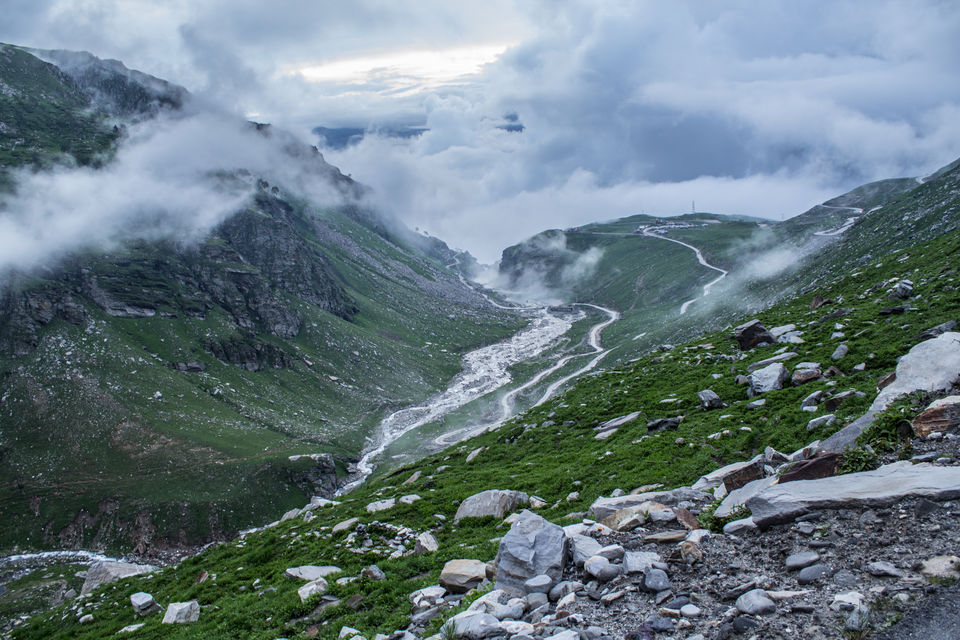 "Leh - Ladakh" The place where Heaven meets Earth!
Let me start off with the quote "I was never going to go if I waited for someone to come with me." - Anonymous
And that's how my 'Solo Ride' to this heaven started when all my friends backed off from the plan. But riding alone in this lonely planet is not as easy as you think and not as difficult as you're afraid of !

Trust me! I have driven on it, All Alone!
Day 1: Manali
Arrived at Manali after an overnight journey from New Delhi. Wow! Manali is a beautiful place surrounded by snow capped mountains and a lush green all around. I was welcomed by rain as I entered Manali. As soon as I reached, I rented an Avenger bike with a proper toolkit, couple of cans filled with petrol, backpacked and fully packed in woolens. I explored the in and out of Manali. Old Manali is truly a happening place. I stayed overnight to get better acclimatized to the altitudes and to adjust with the unstable weather conditions.
Day 2: Manali-Tandi-Keylong-Jispa-Darcha
Early morning 5 A.M I started 'My Dream Ride To Heaven' from Manali riding through the serene hills with the endless shades of green and ascend towards
Rohtang pass. I witnessed first snow experience at Rohtang elevated at 3,978 m (13,051 ft). That was the breath taking moment in my life. But passing through this 'Pile of Corpses' is a challenging one. Then continued my journey towards Tandi (129 kms) where you'll find the only petrol bunk untill Karu. Make sure the tank is full. Headed towards the Keylong which stretches along Bhaga valley and moved further to Jispa, situated along Bhaga river where most travellers choose this place as an overnight stop. But I preferred to stay in Darcha, 7 kms from Jispa.
Day 3: Darcha-Sarchu-Pang-Karu-Leh
Hit the road early morning from Darcha towards Sarchu elevated at an altitude of 4,290 m (14,070 ft). This road offers you to gaze at the amazing views of barren land. Everything was going fine until my bike got stuck in the ice cold water stream a few kilometers before Sarchu. Nobody was there to help. Took my toolkit out of the bike and started digging the mud inside the water stream. Luckily got my bike out of it. It was almost 12.30PM when I reached Sarchu and stopped for lunch. After lunch, I started towards Pang. I can say this is the best part of my journey. Because riding through cannyons and cliffs, narrow mountain roads, high altitude, climbing the Gata Loops (21 loops) with dangerous blind curves, crossing Nakee La Pass (15,547 ft) and Lachulung La Pass (16,616 ft), gorgeous mountain peaks makes the journey more adventurous and beautiful at the same time.
After Pang, I entered Skyangchu Thang -'The Biggest and Highest Plateau on Earth'. That long stretch bike ride of around 42 Kms of beautiful road surrounded
by majestic mountains is truly a bliss. En route Leh, I crossed the mighty Tanglang La (17582 ft) – The Second Highest Motorable Pass in the world and reached Karu which is 35 kms before Leh. Topped up my fuel tank and finally reached Leh around 8 PM in the night. Checked in at a guest house in Leh and dozed off after a long tired journey.
Day 4: Exploring Leh
Leh is one of the rich cultured city. There's lot of places to visit in Leh. Leh Palace is one of them. The panaromic view of Leh town from the top of this 9 storeyed royal palace is mesmerizing. Then visited Hall of Fame, a memorial which gives the picture of the sacrifices of our great soldiers and a museum which displays the story of Ladhaki culture. They also show a 20 mins special documentary of Kargil war which will give you a goosebumps and a proud feeling after watching this. Gurudwara Pathar Sahib on Kargil-Leh Highway is also a must visit place. On the way to Magnetic Hill, one can stop at 'Sangam', the confluence of the Indus and Zanskar Rivers. Evening I rode to Shanti Stupa, a beautiful monastry. You can see the entire Himalayan and Stok mountain range from there. Sipping the famous tibetan butter tea facing towards the Stok mountain range and witnessing the sunset over the panaromic view of the Leh city! So peaceful.. So beautiful..!! Back to Leh, I visited the old market. Since the local taxi drivers union are stopping the Himachal vehicles, I was forced to hire a new bike from Leh to continue my journey.

Day 5: Leh-Khardungla-Nubra Valley-Hunder
All set to ride the 'Khardungla Pass'- The Highest Motorable Road in the World at an altitue of 18,380 ft. That was a challenging day because riding through Khardungla is a very tough job. Due to high altitude and harsh climate, I started sensing the mountain sickness. In spite of this, stuck in the traffic jam for almost half an hour. Somehow bypassed the traffic and ascend towards Khardungla. I Swear! The pride of riding bike on the highest motorable road is Incredible. Finally I made it! The moment I reached the Khardungla Pass, I felt like I'm on top of the World.
Day 6: Hunder-Leh-Pangong Tso Lake
Early morning left to Leh and continued my journey towards Pangong Tso Lake. After a few kilometers from Karu, one can visit a beautiful Chemrey Monastry. En route to Pangong, one has to pass through the "Chang La Pass"- The Third Highest Motorable Road in the World. After crossing Chang La, came across many water stream and my bad I got stuck in the one and engine got off probably because of overheat of the engine. For a moment, I lost myself in the middle of nowhere and a thought flashed in my mind saying 'Why should I tried this alone?!' But deep inside, my heart whispered 'Never Give Up!' May be it was the blessings of Chang La Baba, the engine started after an hour. I rode till Pangong Tso Lake without stopping anywhere. The first view of Pangong Tso lake will leave you spellbound. Sleeping under the billions of stars.. Campfire near this beautiful blue lake.. Wrapped in the gorgeous mountains.. Chilled weather.. That was one of the beautiful night I've ever spent. What else I could have asked for!
Day 7: Pangong-Leh-Lato
Woke up early morning and freshened up soon to watch the beautiful sunrise. Had a plate of maggi for breakfast and a cup of tea. Yes Maggi is banned in India but not on this lonely planet. Even many locals were not aware of this. After breakfast visited 3 Idiot's point. You can see so many stacked stones all around. People say it brings good luck to the travellers. So I stacked some stones and made a wish. Then started my journey back to Leh. En route Leh, visited famous Hemis Monastry in Karu and Thiksey Monastry. After reaching Leh, I returned the bike and took my Himachal bike and then headed towards Manali. Checked in at Lato Guest House, 25kms from Upshi for overnight stay.
Day 8: Lato-Pang-Sarchu-Manali
Started around 5 in the morning from Lato, continued my journey to Manali via Sarchu. While returning, every time I give a thumbs up to the other bikers, I felt proud and happy. At last, I reached Manali around 8PM in the night and returned my bike and packed my luggage and boarded the bus to Chandigarh to meet my friends. So finally the road trip ends.
Thank You Leh-Ladakh for giving me billions of memories to cherish for lifetime! No words can describe the beauty of Leh Ladakh.
The thrill of riding bike alone in the gorgeous Himalayas, high altitudes, rough terrain, incredibly bad roads is truly an adventure and it keeps pumping the adrenaline through the veins.
Mountains are calling.. What are you waiting for? Make a plan and visit. 
Hope my post will Spark The Wanderlust within you!!