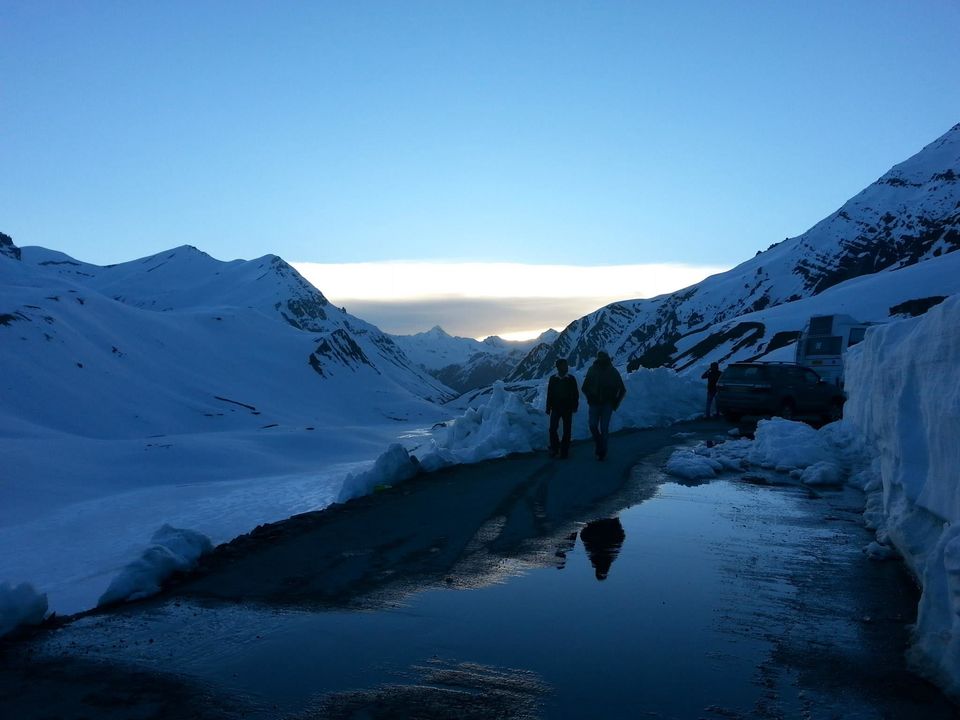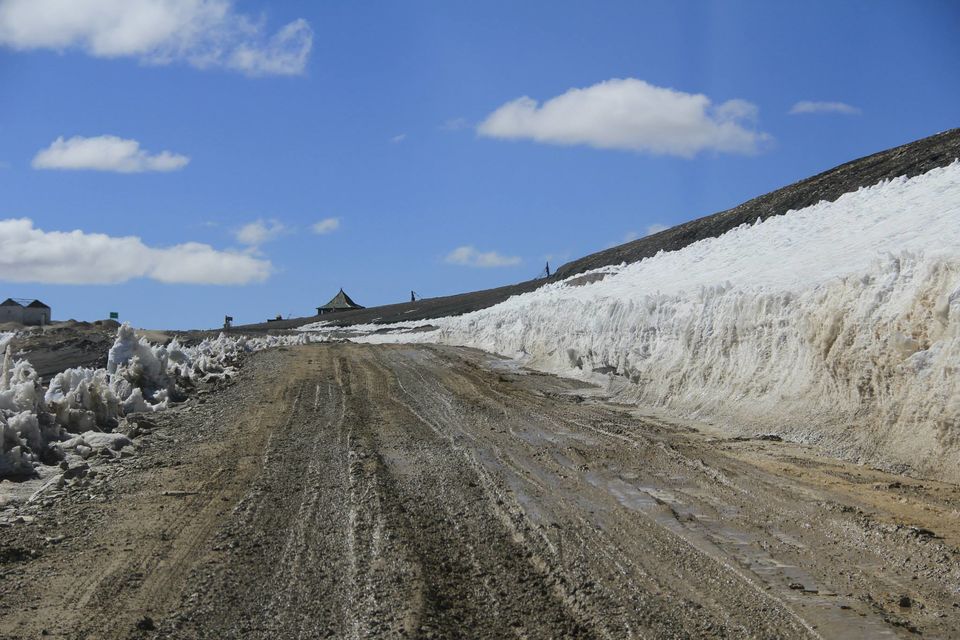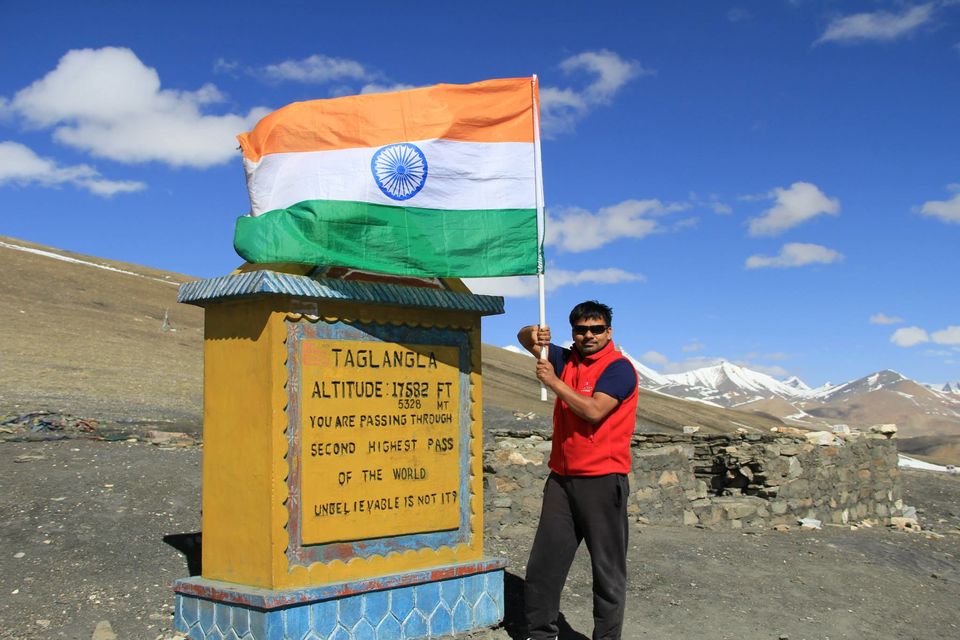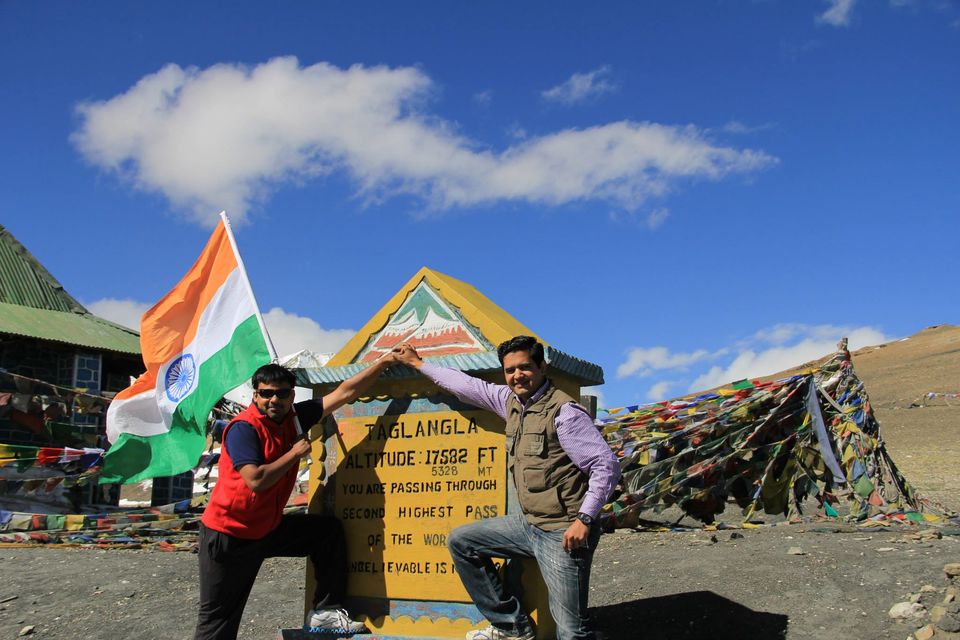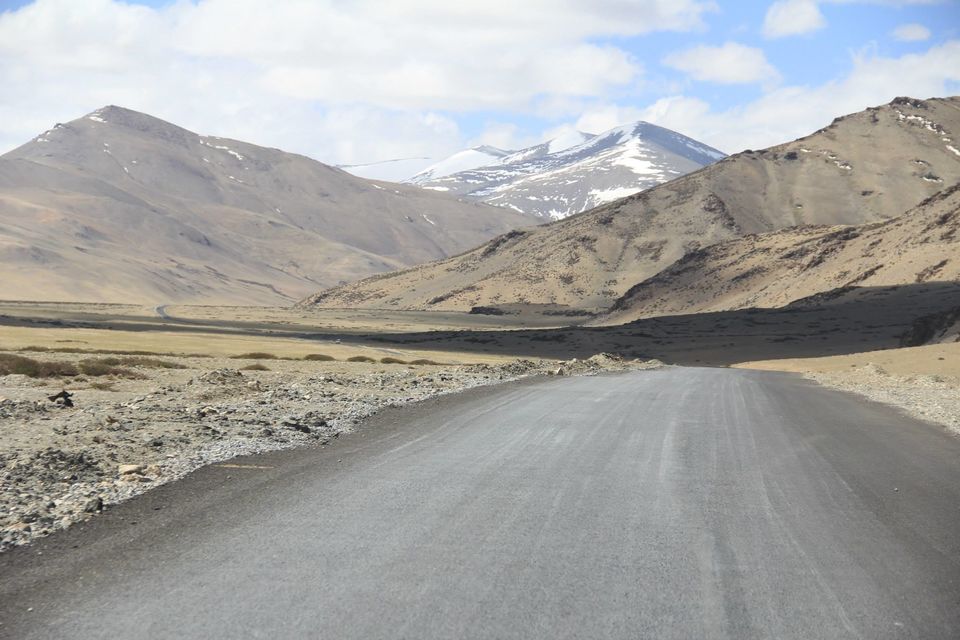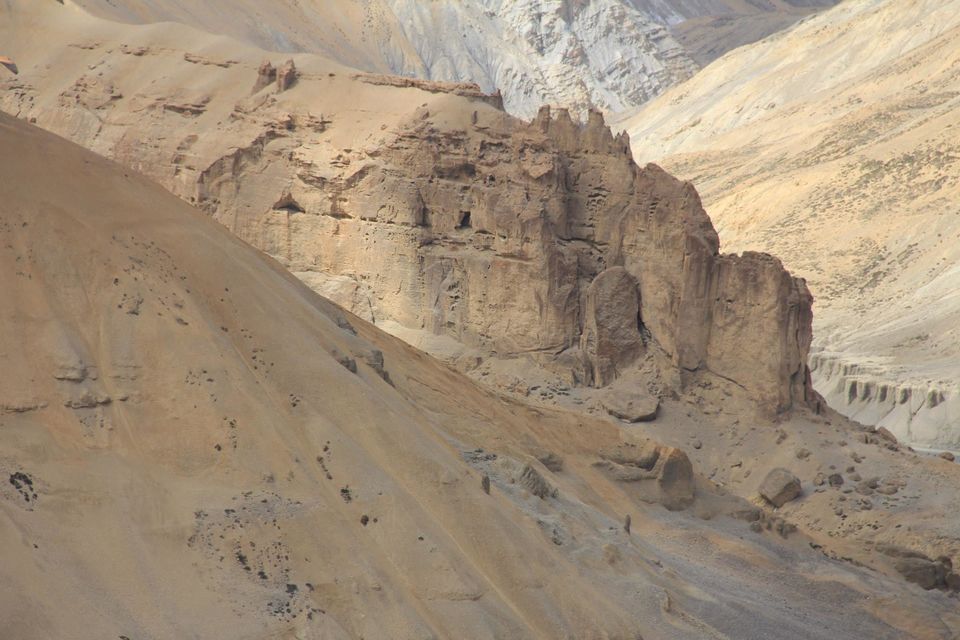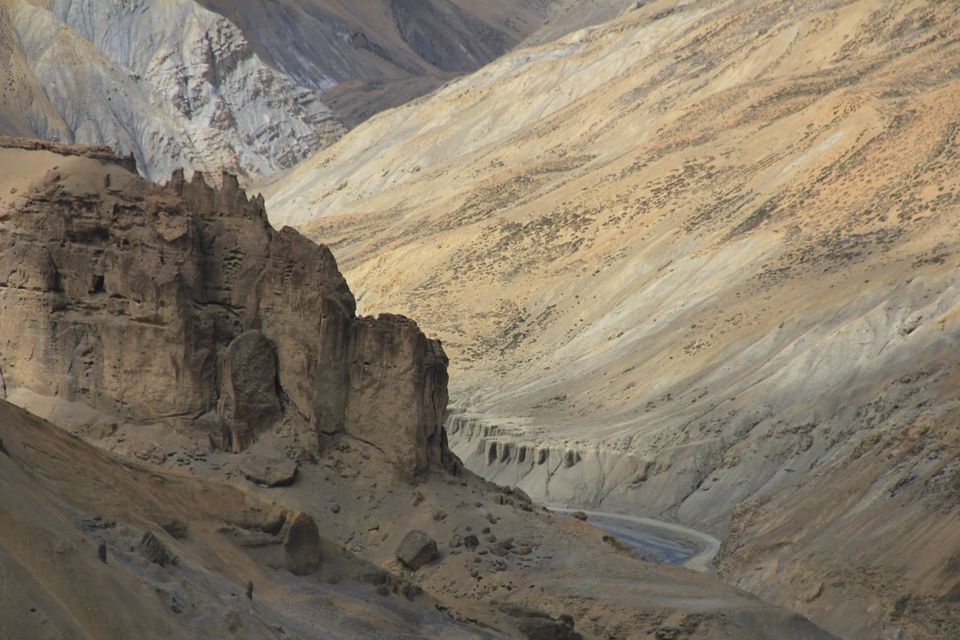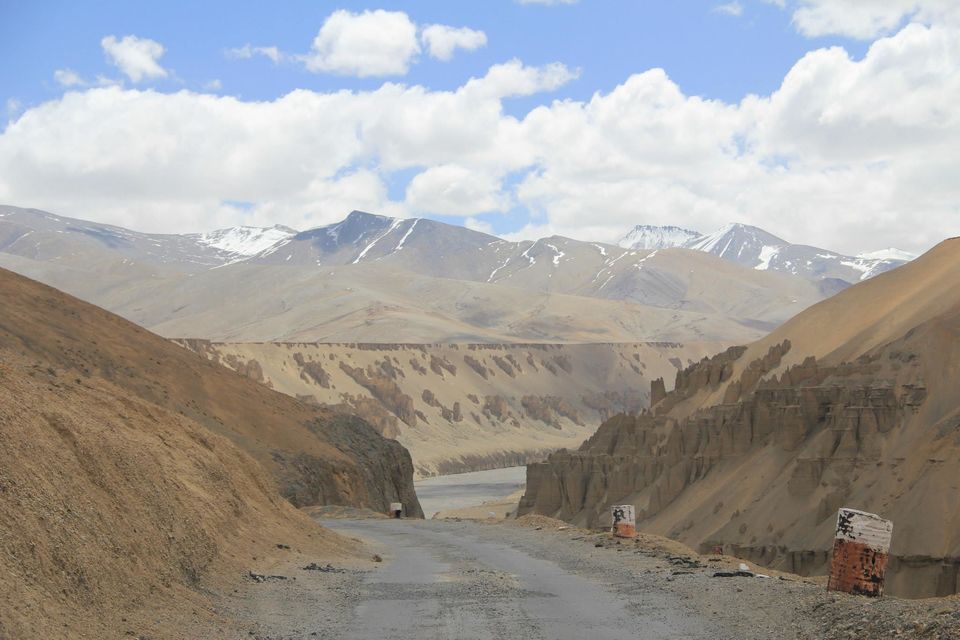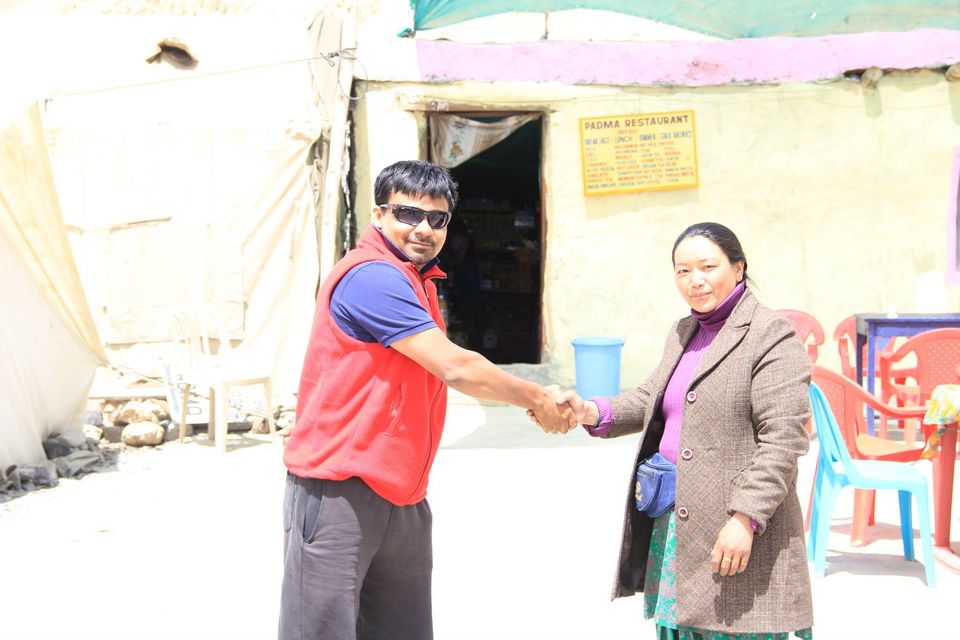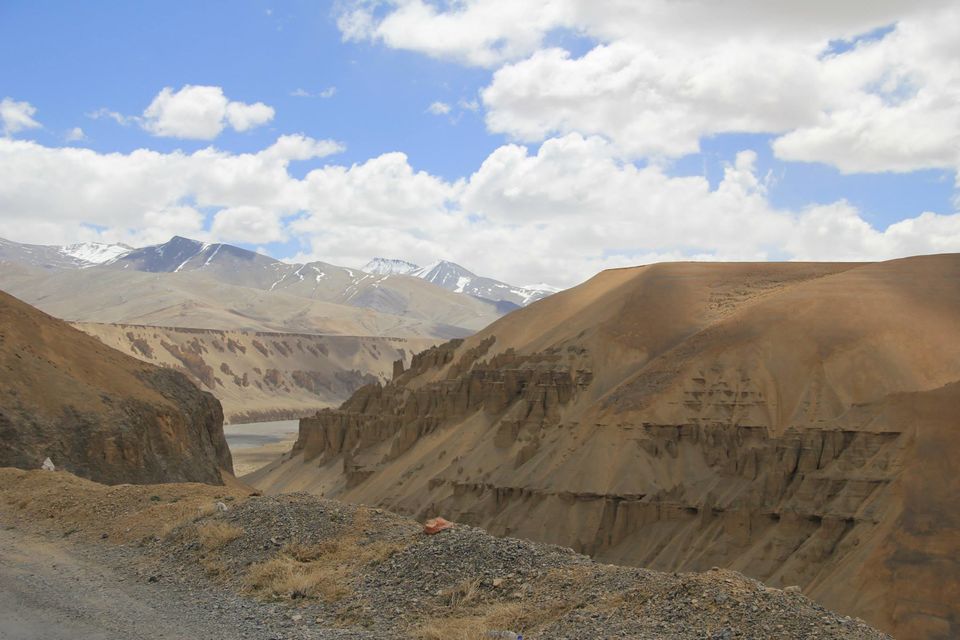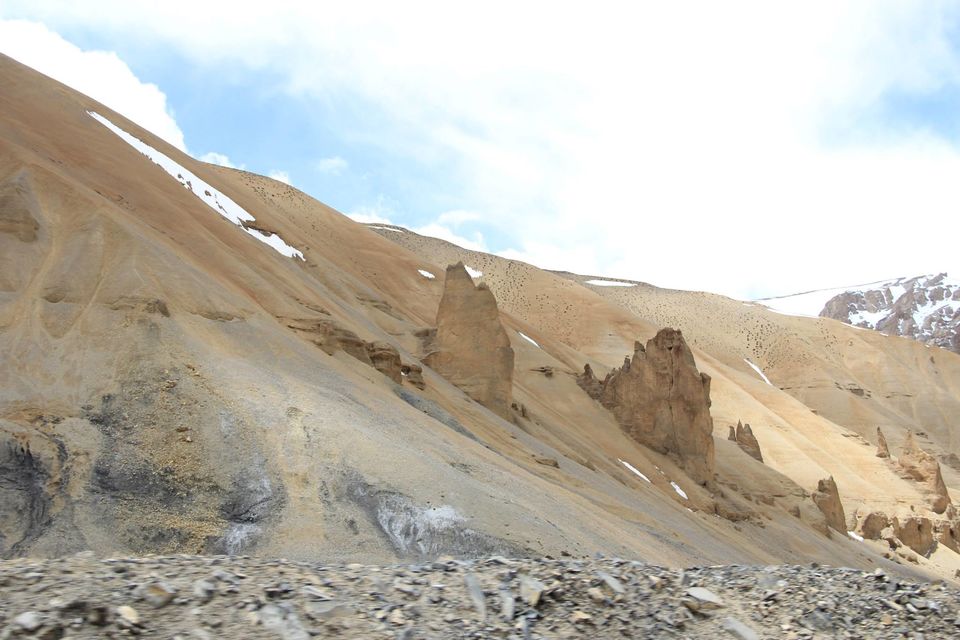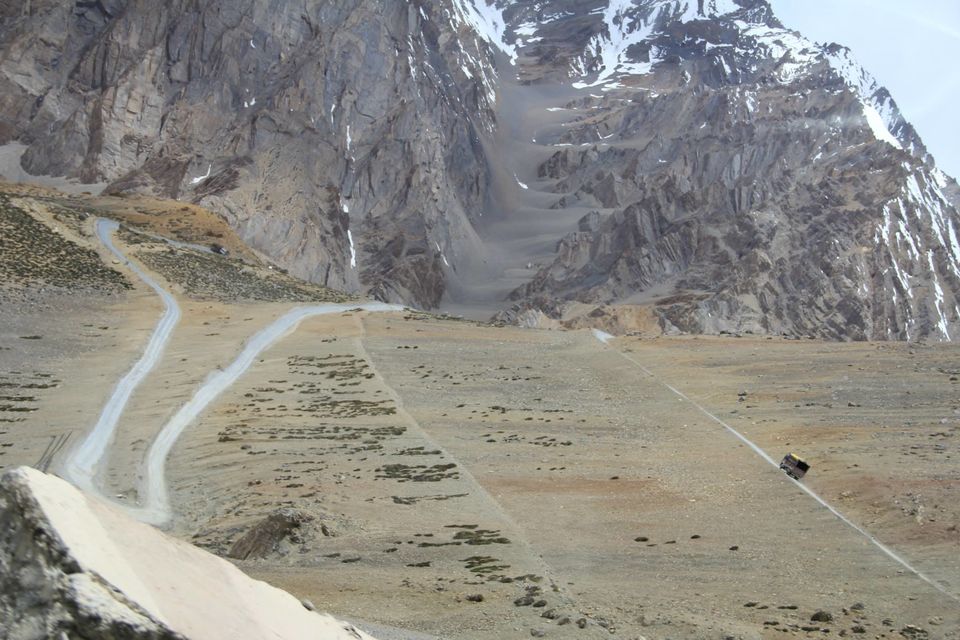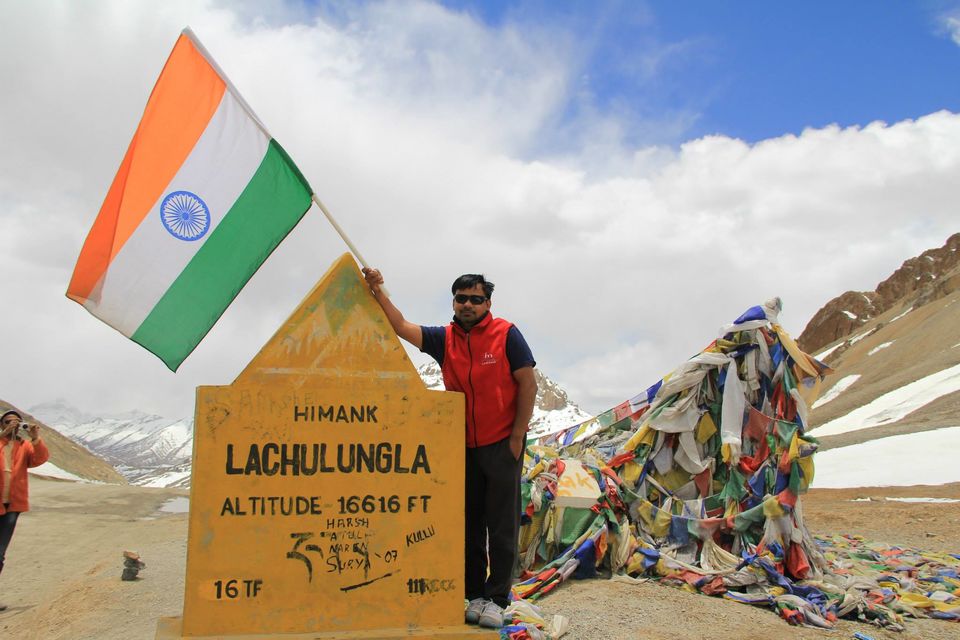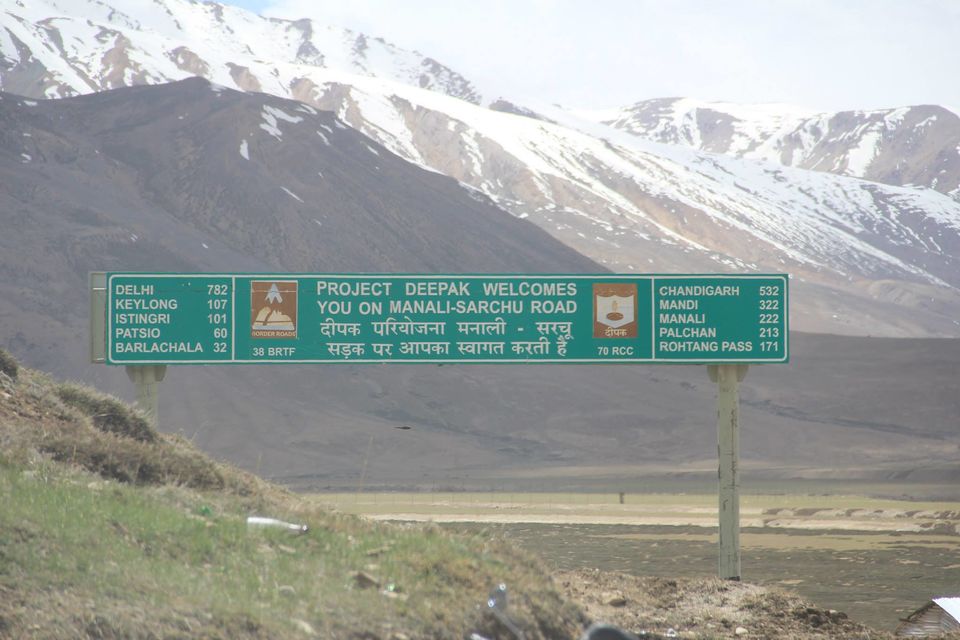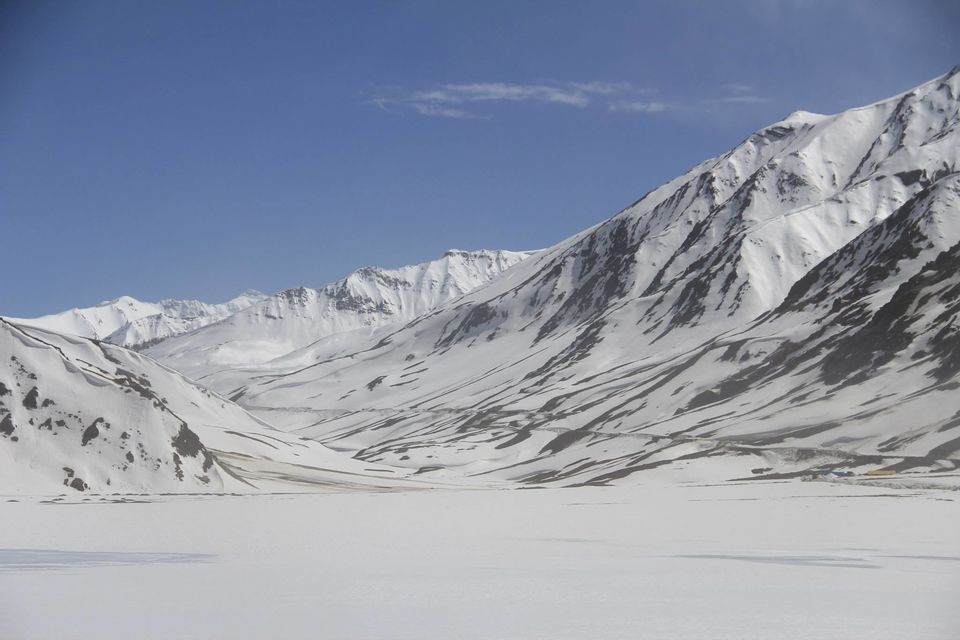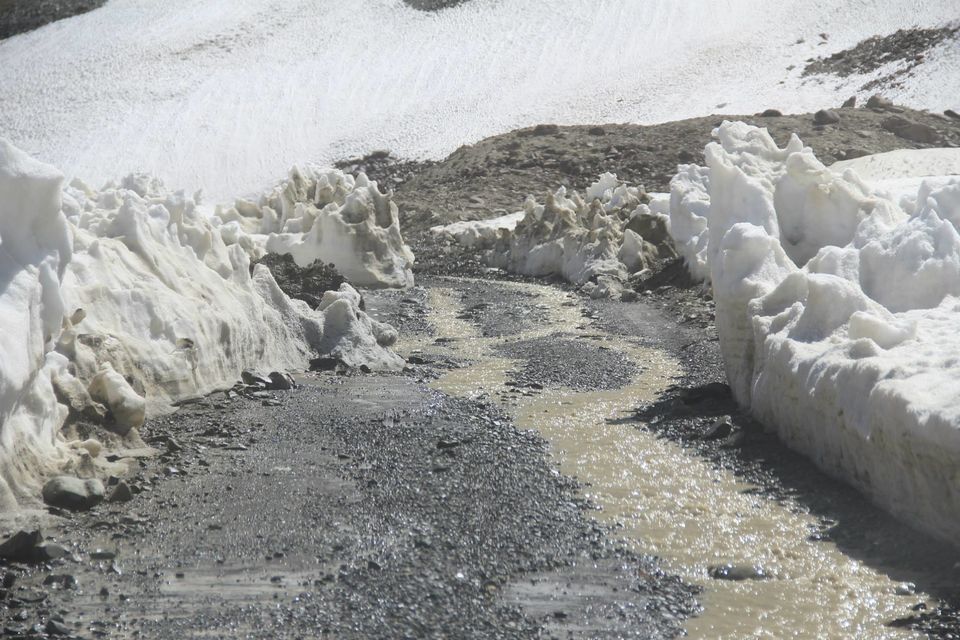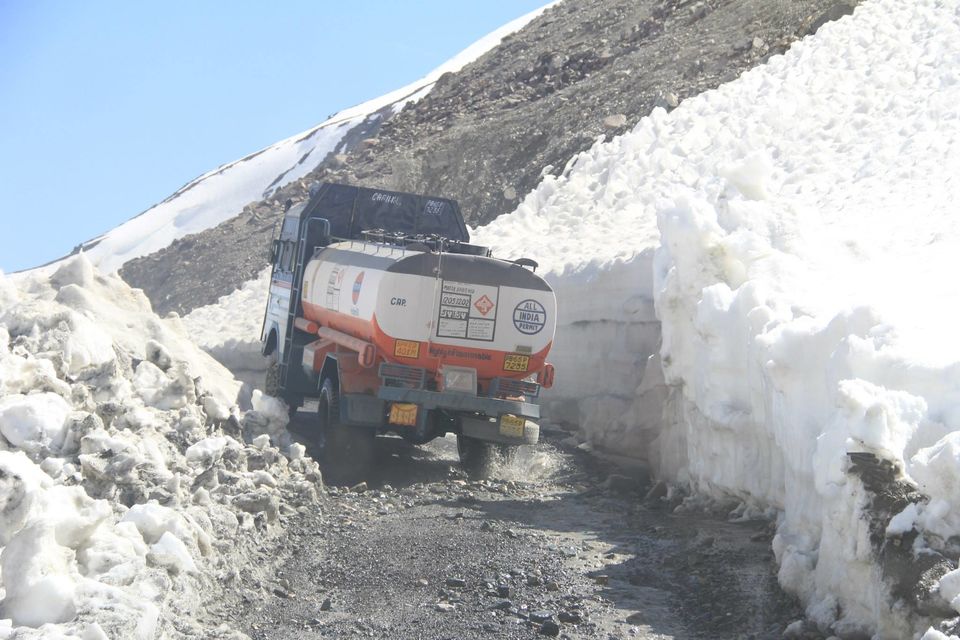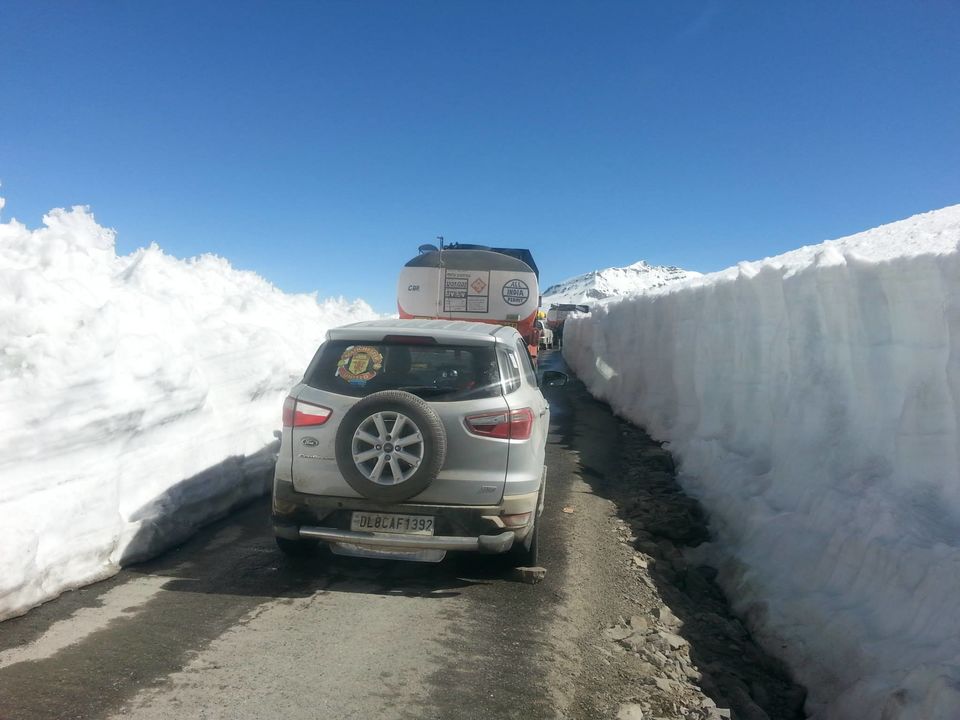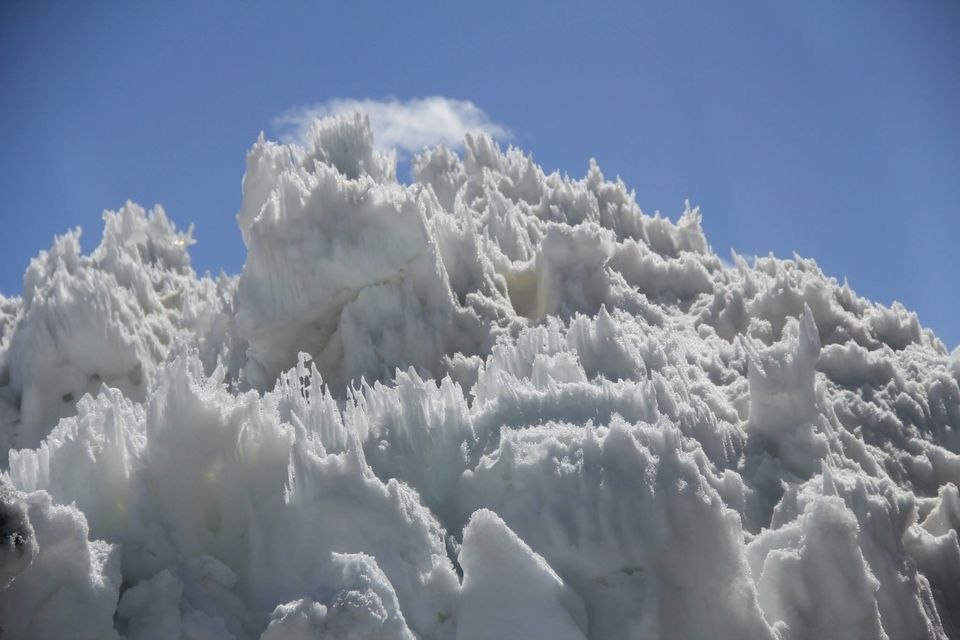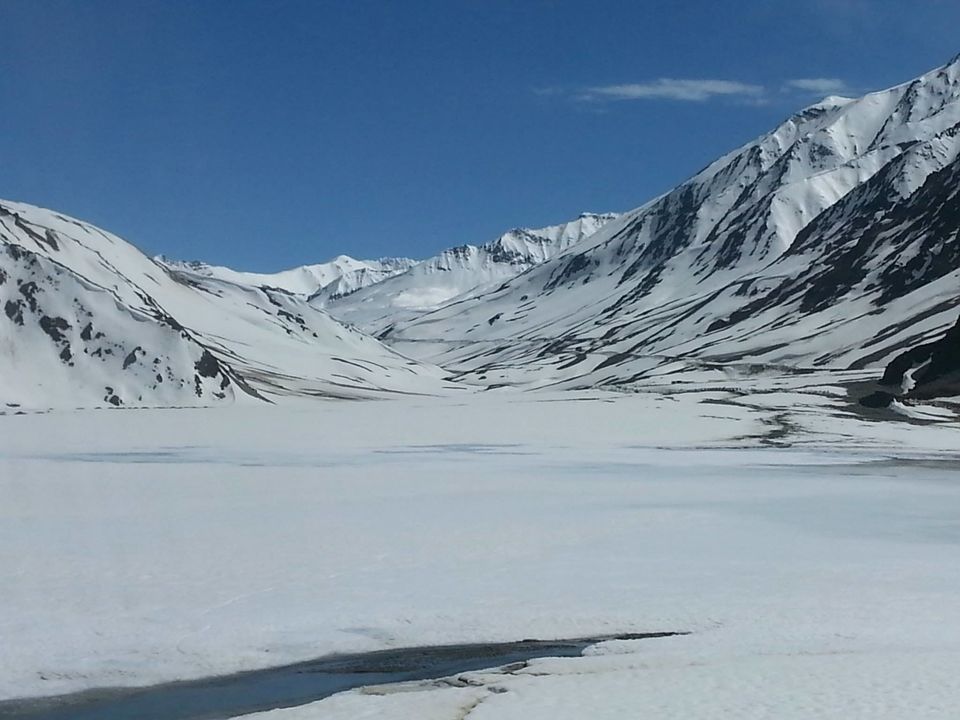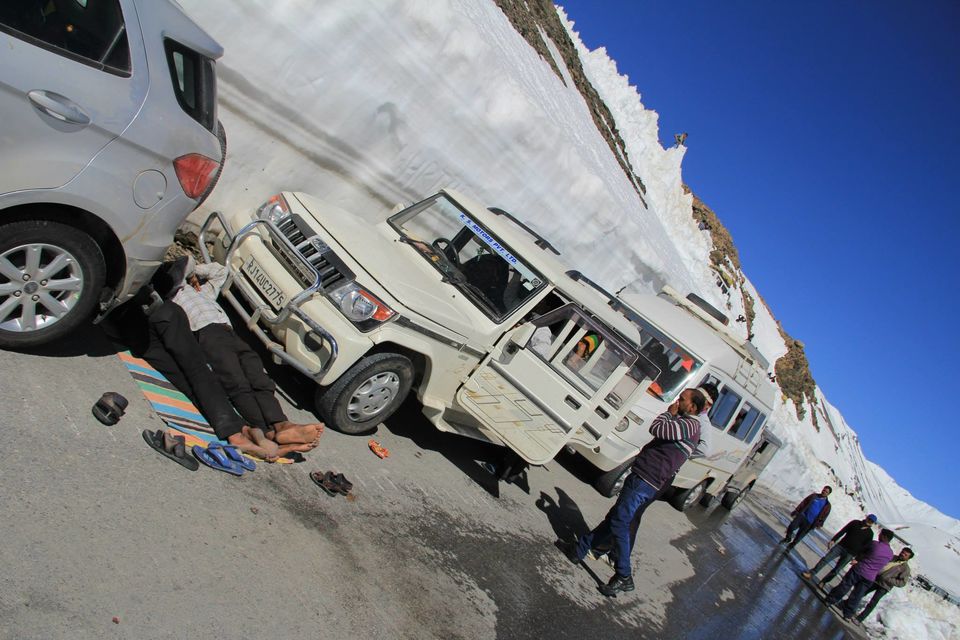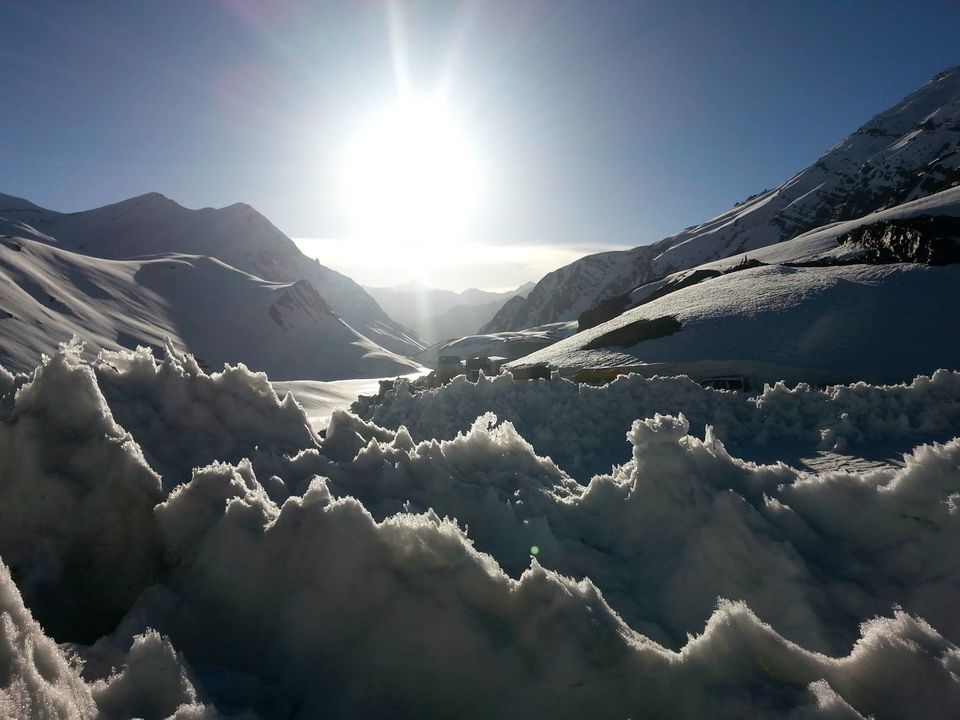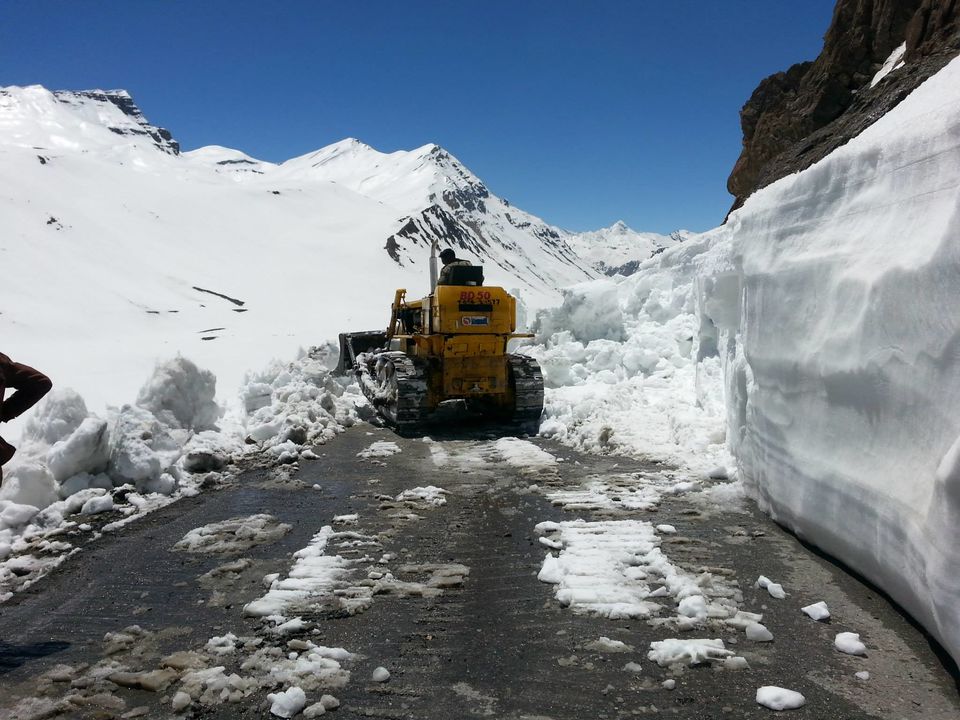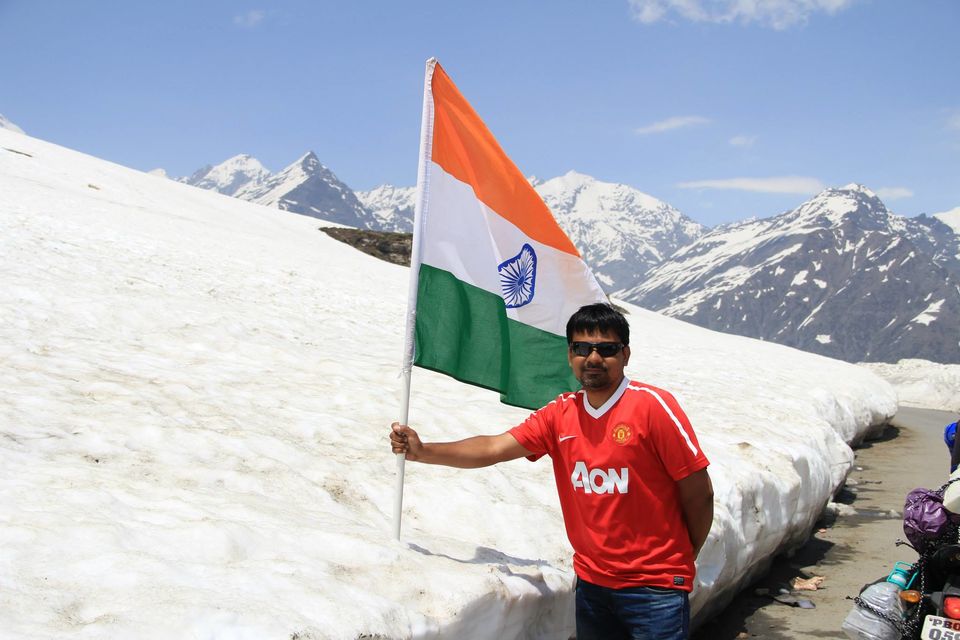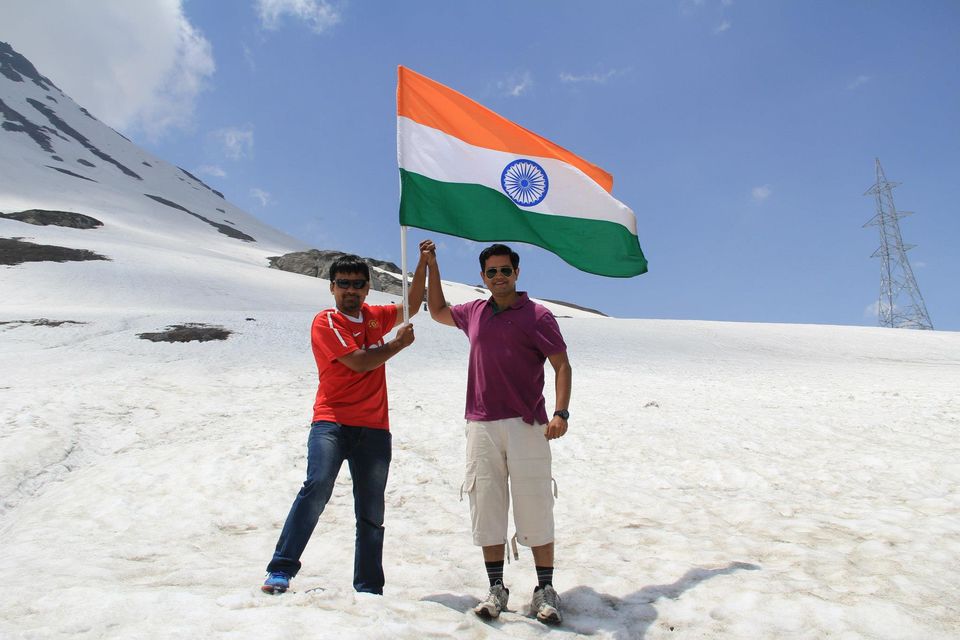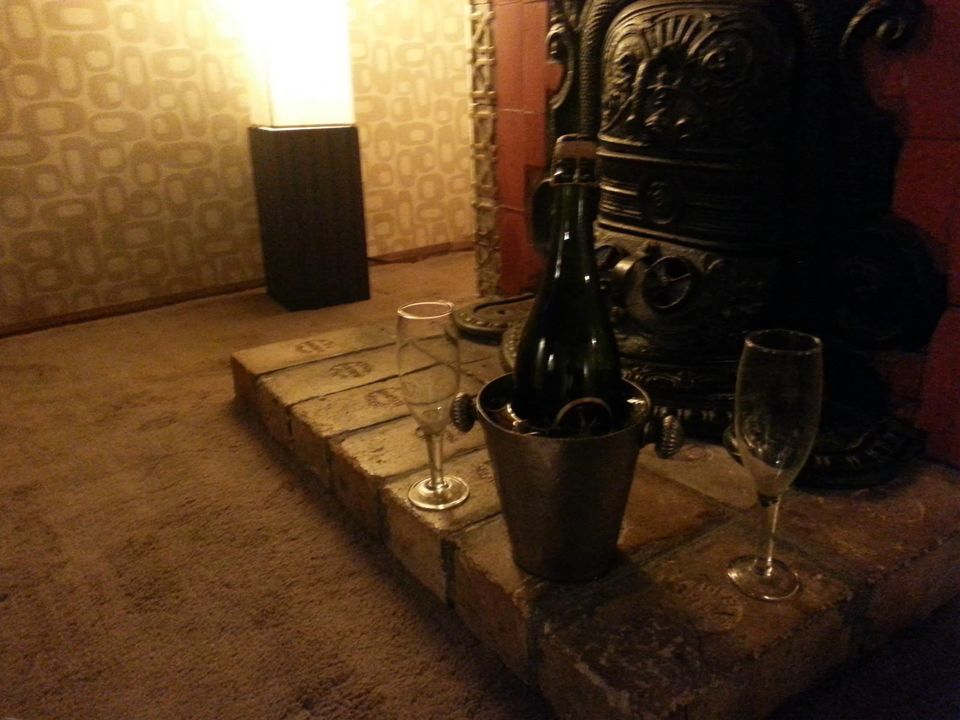 After 9 days of expedition in and around Indus valley, it was time to head back home. To complete the full circle, we headed towards Manali. On our way we had to cross Morey plains, Pang, Ghata loops ( in J&K region), Sarchu, Bara-lacha la Keylong, Rohtang Pass and finally Manali, Himachal Pradesh.
We started from Leh City at 6 am. The plan was fairly simple, to reach Keylong by the sunset and then decide the location for night stay. We knew the biggest obstacle would be Baralacha La as this pass has a pretty bad reputation. There is hardly any traffic management here by administration unlike all the rest of the passes we crossed as they were managed by indian army. Also this year there was such a heavy snow fall that the Manali - Leh route was opened partially with a 2 months delay hitting tourism pretty badly. So we were prepared to face bad traffic there.
On our way from Leh, the first major check point was Taglang La 5300m, Himalayan Range - "The world's second highest moterable pass". Roads were fairly good till there. but there was a lot of slush as we approached the Taglang La 5300m, Himalayan Range. Heading north wards from Taglang La 5300m, Himalayan Range the next pit stop was Morey plains. Such an incredible change in the terrain was soon as we reached there. All the mighty Himalayas suddenly disappeared and we were looking at vast plain lands right in the middle of Indus valley, refreshing it was.
We decided to take a lunch break at Pang as its the only place on the entire route where one can find food and necessary reinforcement like water, chocolates, etc so DARE NOT MISS THAT. We found a nice canteen there called - Padma Restaurant named after the female that managed the place with along with her family. She was very special, so down to earth and friendly. Talking to her about that place and their survival theory during peak winter season was inspirational. We live in a blessed environment compared to them still we crib ignoring what we have around us. I request all to take a pit stop at her place with an aim to help her and her family to gain as much business as possible. If you get stuck on this route and cant make to your final destination, she also has tents for night stay which will be life saving in that terrain. With a short stoppage at Pang which also resembles like moonland (quite similar to Lamayuru j&k) due to scenic beauty there, we headed to Lachulung La followed by Naki La. Roads were terrible and made me believe that Atal Bihari Vajpayee's dream of connecting Leh to mainlands is still a distant dream. Next in line was ghata loops. Gata Loops is a name that is unknown to everyone except for a few who have traveled on the Manali Leh highway. It is a series of 21 hairpin bends that takes you to the top of the 3rd high altitude pass on this highway, Nakeela, at a height of nearly 16000 ft.
People who do know the name Gata Loops know it because of its stunning location, breath taking scenery around it and the difficult ascent. But that is not all, there is also the ghost who haunts these loops that only a handful know about.
We reached Sarchu at about 2:30 pm and were pretty happy to make it before the target time. However we forgot that Bara-lacha la the Barbarian Bara-lachla has got its own plans. After overcoming one of the worst drive on the entire tour, 22 kms from Sarchu we reached Bara-lacha la at about 4 pm. We were hit by a massive traffic jam on the peak of the Bara-lacha la at about 5000 mts. We spent there 29 hours without moving an inch, yes your read that right 29 hours. We survived on the food we were carrying, the water bottles, milk carton chocolates all we had. We survived -15 degree temperature cold night on the peak of a pass, we escaped a face off with snow leopard and what not. Finally the rescue mission for about 100 vehicles stuck started the next morning and by next evening 9 pm we started for keylong. We reached keylong after 36 hours against what we expected to be a 12 hours run. The snow at Bara-lacha la was horrifying and we immediatly realised the reason for the highway opening only with after 2 months of delay. Reaching Manali was not an easy run either, from Rohtang pass it took good 6 hours for what should have been a 2 hours drive all thanks to the ill-managed traffic by HP administration.
Never go to Manali during peak summer season, what a waste of a place.
Special thanks to all those who inspired us, helped us gather all information, their vital inputs made the trip easier, to name a few, Manish Kumar, Gaurav Mathur, Sahil Khurana and all others that shared their experiences about that place.
My partner Vikas Shokeen - we knew that we had to do that even though few of the lads moved out of the plan before we started.
My family as always they were so very supportive during this entire tour. Last but not the least, All mighty who was our guiding Shepard.
Life main Ek baar - by road Delhi se ladhakh zaroor jao mere yaar!