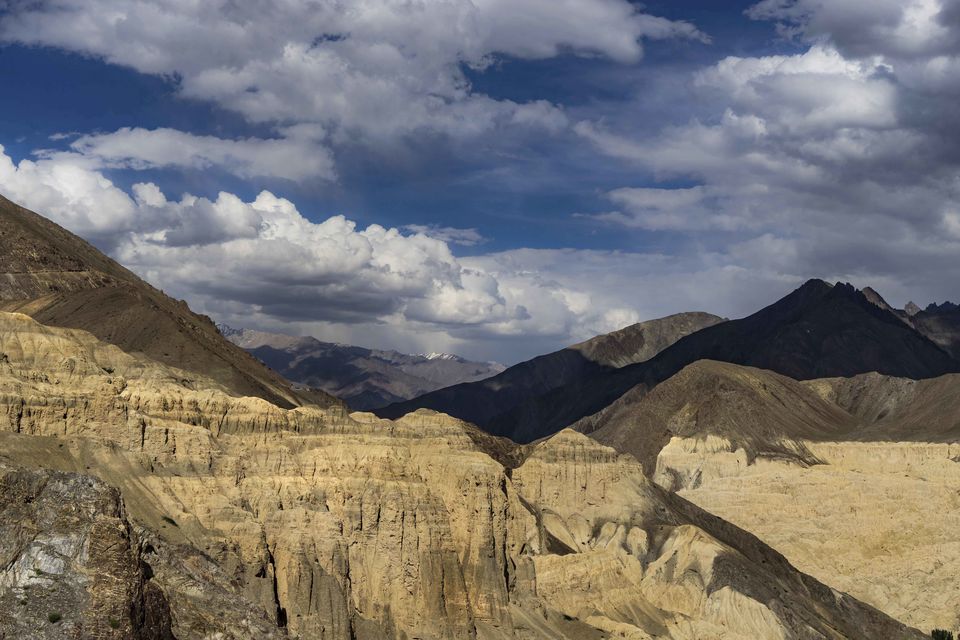 Like every traveller and tourist, I had a desire to travel around Ladakh. Being broke and a frequent solo traveller, the idea of funding an extensive solo trip to Leh was clearly out the window. So, after a quick search, I decided to travel with Streets Of India for a 10-day trip. I've usually travelled solo, so the idea of travelling in a group full of unknown people made me a little sceptical. But meeting those people and getting to know them turned out to be a good experience to my surprise.
Ladakh is a Union Territory located in North India, Leh being its capital. It is bordered by Karakoram range in the North and Himalayan range in the South. It is divided into Leh, Nubra, Zanskar, Lower Ladakh and Rupshu with the great Indus flowing through the region. This cold and dry desert is home to many distinctive landscapes like uplands, craggy barren cliffs and plateaus. This extends far beyond Leh, some parts of the region are so remote that the only accessibility medium is by foot. Even beyond this, there's still a large part of Ladakh that is remote and beyond civilian access.
Reaching Ladakh
Reaching Ladakh by road is a road-trip in itself. Leh being the prominent town, one can get there in two ways. Route 1 is the Srinagar-Leh highway NH-1D and Route 2 is the Leh-Manali highway NH-22. Both these highways are packed with breath-taking landscapes and adventurous terrains including some of India's highest passes like Zo Jila and Tanglang La.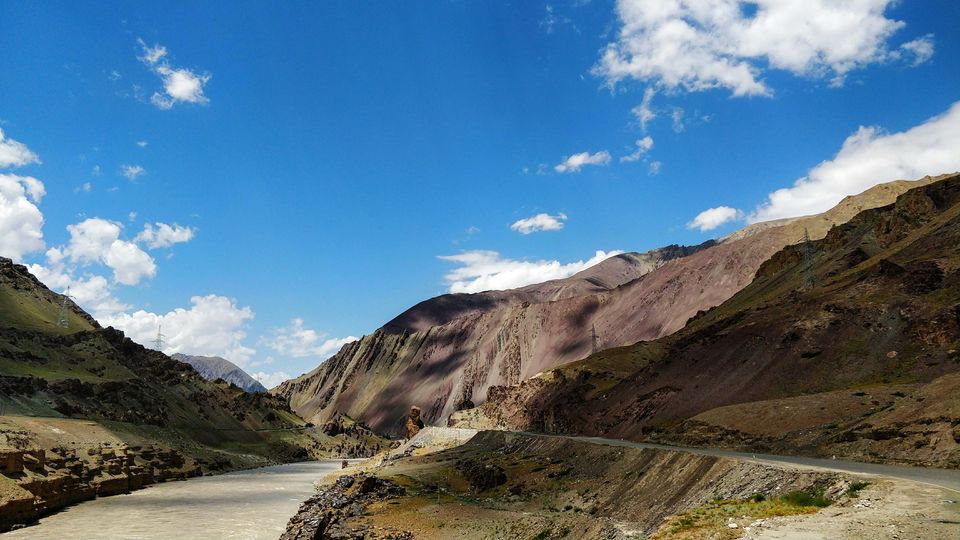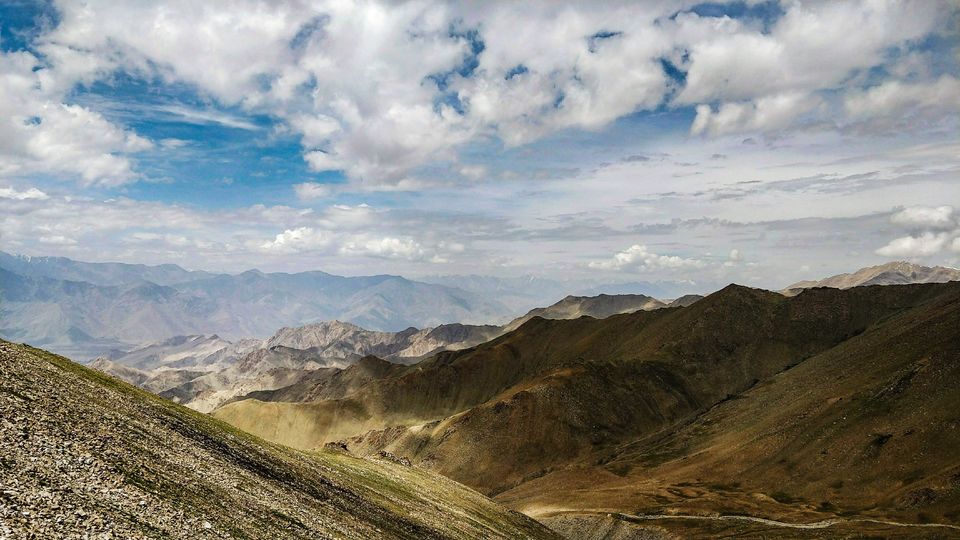 Flying to Leh is a rather quick option and a favourable one when there's a time crunch. Regular direct flights are operational to Leh including direct flights from Srinagar to Leh as well.
*PRO TIP: Try taking a window seat on the right side to enjoy the aerial valley view. If you get lucky with clear weather, you'll manage to get a beautiful view of the Himalayas.
Because of the time crunch, I flew to Leh from Delhi and returned back to Delhi by the local bus via Key- long, Rohtang pass and Manali.
Accommodation and Transport
Ladakh's popularity has gained a lot of tourist attention over the years, which also means that the accommodation choices in Ladakh have also increased. From luxury hotels to economical guest houses to personalized homestays and backpackers' hostels, there's an option for every budget. The internet has brought people of this remote area together which has helped them understand the needs of the travellers. We stayed at Solpon Guest house, owned by Mrs Tsewang Dolma, a very warm-hearted host and person.
The public transport buses between Ladakh and other parts of India (Manali, Srinagar and Kargil) are up to Leh. If you have a rough idea of the dates for your trip and are flexible with your itinerary, you can book taxis for your travel there. If you are travelling solo, you can share a taxi with the people you meet during your travel as per your comfort. Bike rentals are also a great option to explore the city and the main market provides a lot of rental options. If you're travelling solo and are confident about riding a bike on the rough terrains, bike rentals may be the best, most feasible choice for you.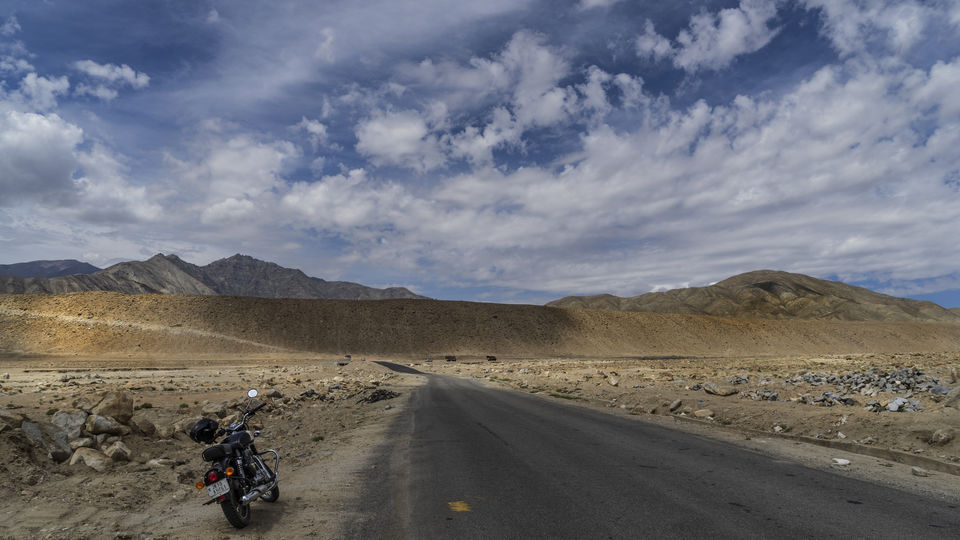 Located to the North of the Indus River on a hilltop, Thiksey monastery is less than 20km from Leh town. The monastery is a 12 storied structure with 10 temples, and home to nearly 120 monks. The view of the Indus Valley from the monastery is magnificent and Matho Monastery, Shey Palace and Stok Village can be seen from here. Thiksey Gompa hosts the Gustor festival, organized from the 17th to 19th day of September. Celebrated on an annual basis, the sacred mask dance called Cham Dance is performed during the festival.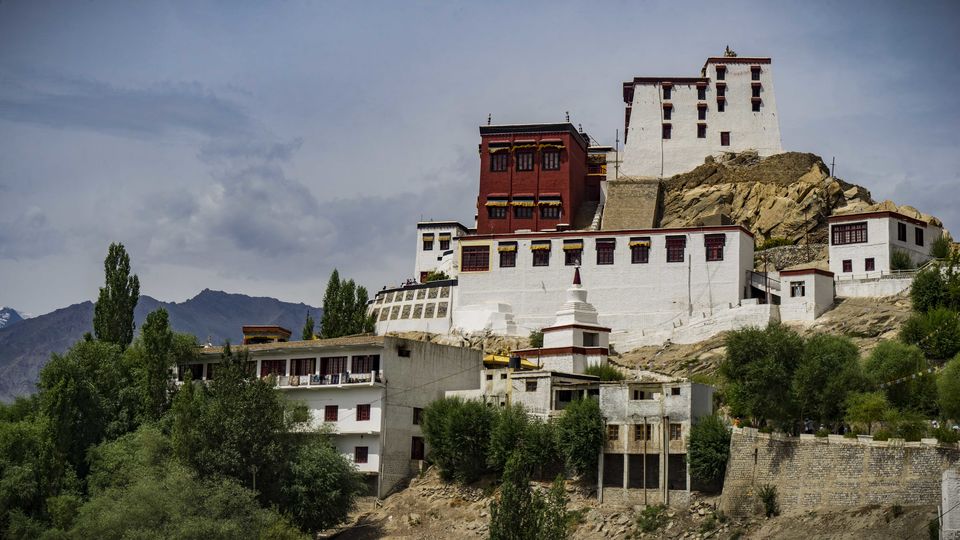 The Hemis Monastery is around 45 km to the South of Leh. Impressive and intriguing, Hemis is the biggest from the other important monasteries of Ladakh. The monastery is decorated on all four sides by colourful prayer flags. One of the largest Thangkas is displayed every 12 years during the Hemis Festival, held for two days in June-July. The annual festival is celebrated in the memory of the birth anniversary of Guru Padmasambhava. The festival celebrates the triumph of good over evil in a colourful pageant and also hosts an annual 'bazaar' where Ladakhis from the remote regions buy and sell wares. During the festival, various rituals and mask dances are performed in this courtyard.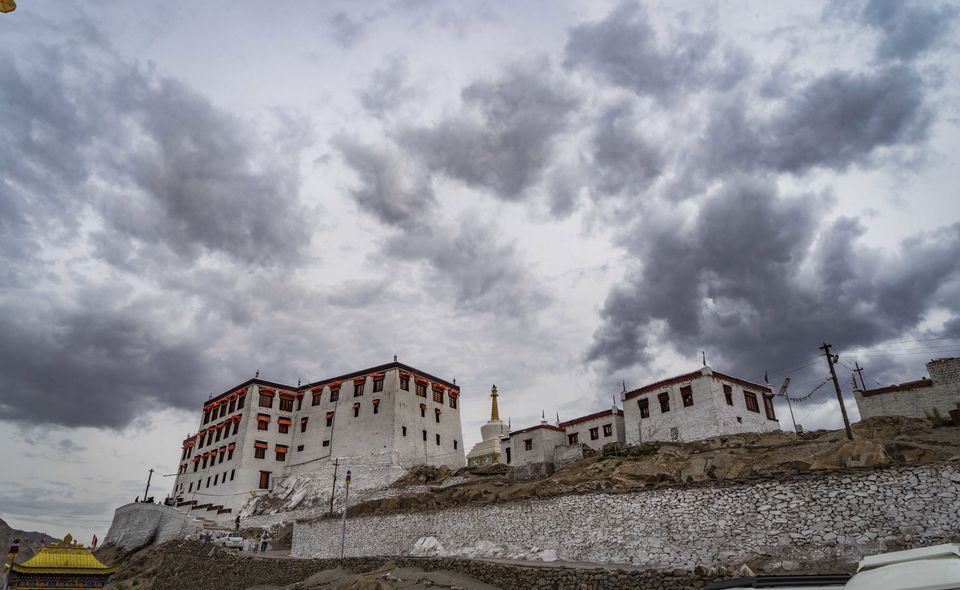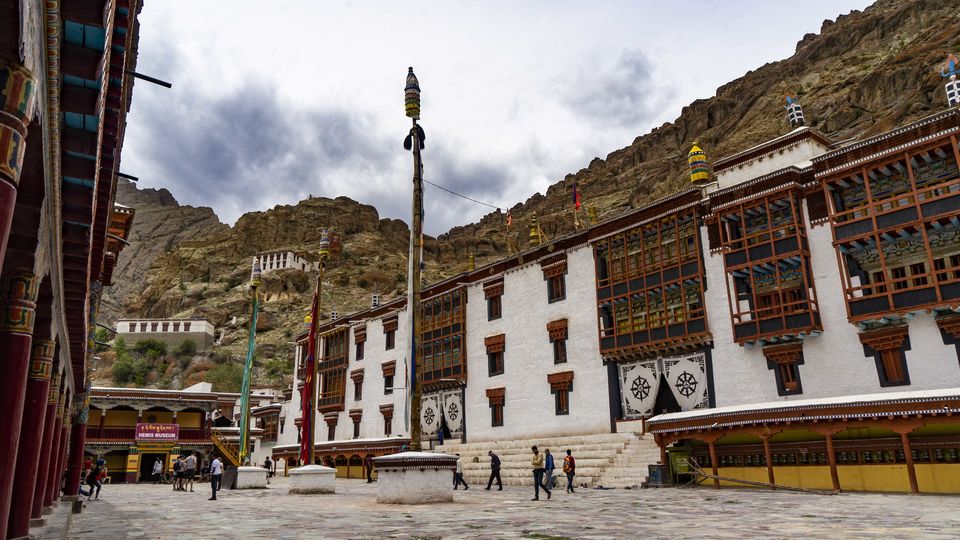 Acclimatising and exploring Leh
After reaching Leh, altitude acclimatisation is the most important thing to do. It means letting your body get used to the reduced oxygen levels of the region. Medical professionals recommend 3 days of complete rest to fully acclimatise your body for the high altitudes of the place. Leh, with its altitude ranging from 3000 to 3500 meters, is considered to be the perfect place to acclimatise to the high altitudes of Ladakh.
While acclimatizing, Leh town can be explored which includes Leh Market, Leh Palace, Leh Monastery and a small trek to Shanti Stupa. I would recommend the trek to Shanti Stupa to be taken in the evening to enjoy the sunset over the entire city. You can also utilize the acclimatisation period for sorting out the Inner Line Permit which is needed to visit the remote places of Ladakh.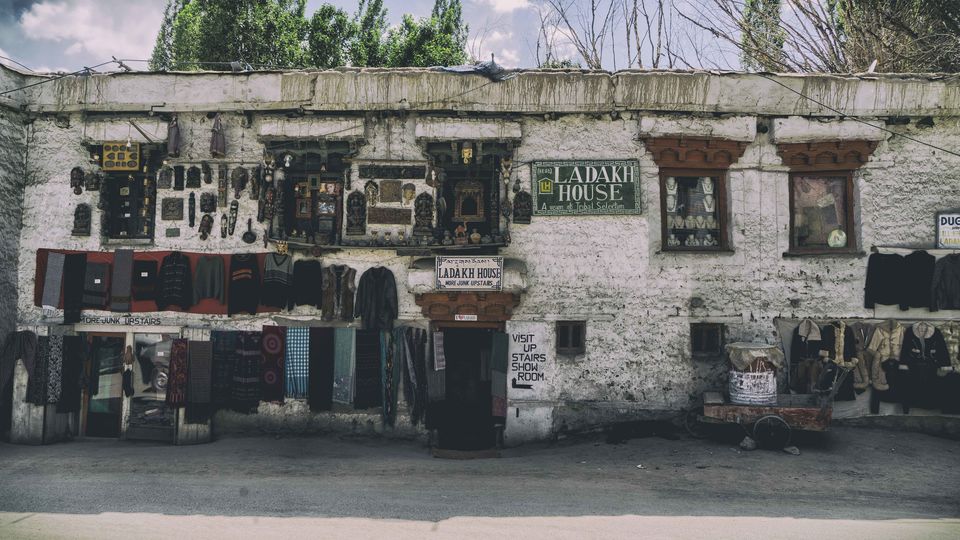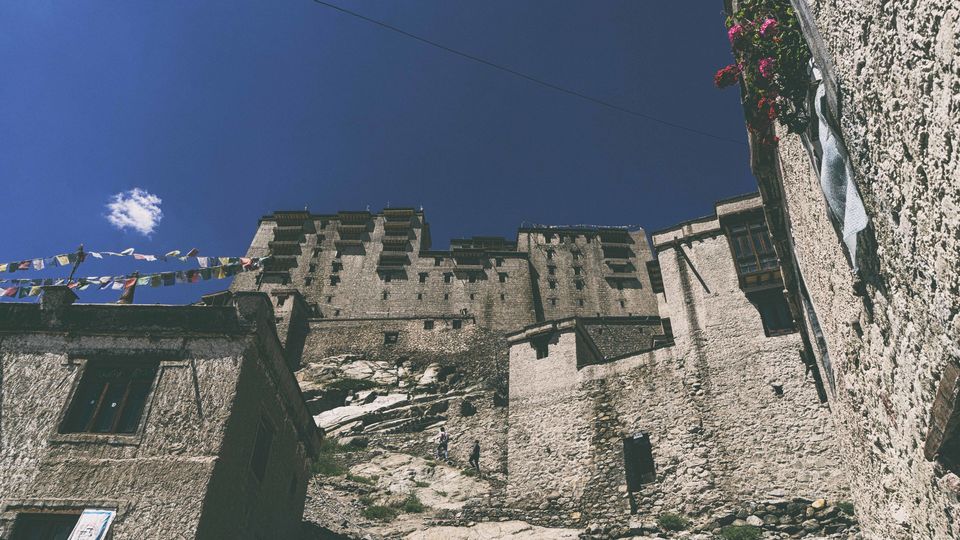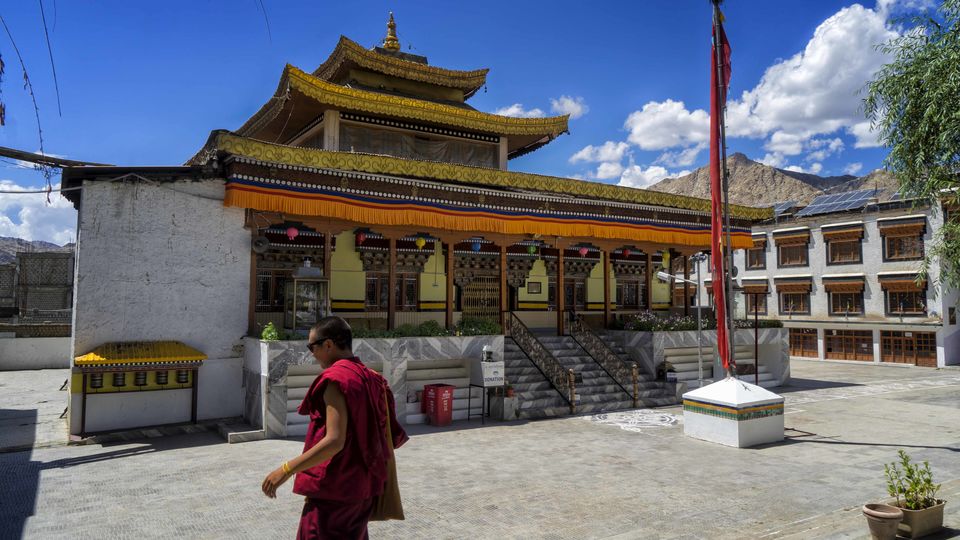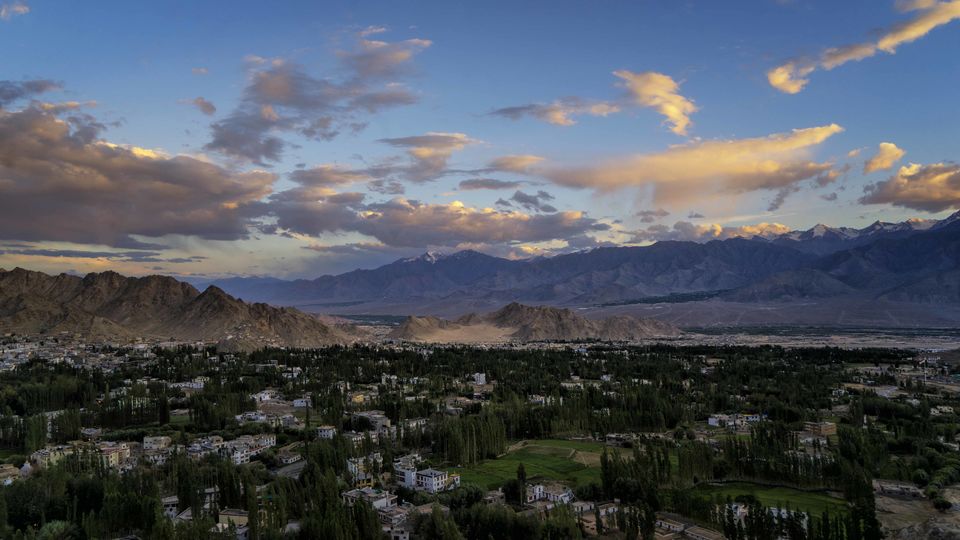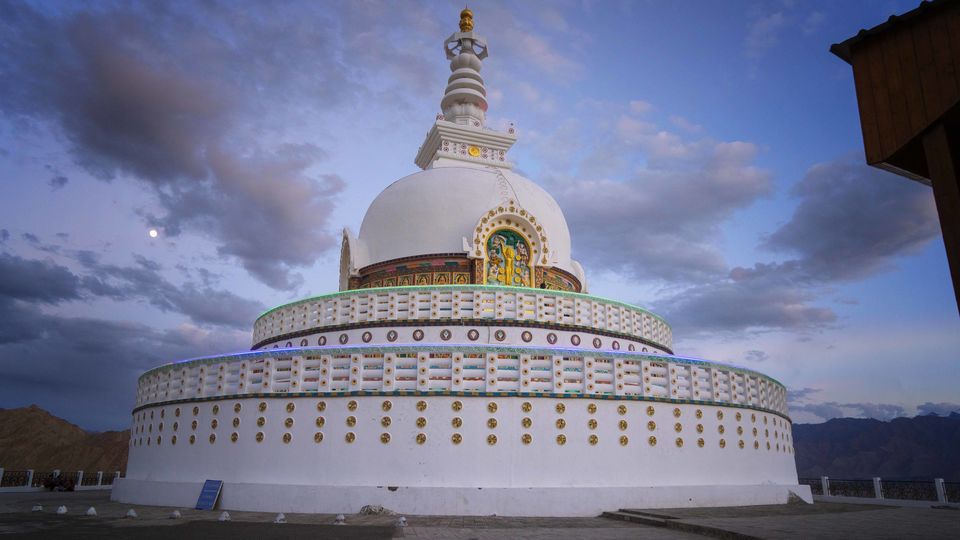 Travelling around Leh
Thiksey and Hemis monasteries are the places you can cover after exploring Leh during the acclimatisation period.
My experience of Ladakh
Ladakh is not just any place or region, it is a painting. Home to some ancient monasteries, deep valleys, snow-capped mountains, crystal clear blue rivers and dramatic skies, making it one of the most diverse regions of the country. Like every traveller and a mountain person, Ladakh had been on my list for a long time. I never knew that I could manage to fall in love with. Place so deeply, that I would consider leaving everything behind to live there. No matter how much I write about the place, the scenic beauty, rustic charm, the calm and the solitude of the place can only be felt by being there. It's a different world where time pauses and you feel like staying there forever.
They say, "Sometimes, strangers become friends," and Leh gave me that. It gave me the two best people in my life, Suprio Bose and Nikita Arora. I wish to visit Ladakh every year and experience the place in every season. Hopefully soon, I'll go for a bike trip to Ladakh with no timeline on my Royal Enfield Himalayan just to relive the moments I spent there. On this bike trip, I also plan on covering the places that I couldn't on the last trip.