Lepakshi is a village in Andhra Pradesh. It belongs to ananthpur District. It is around 135km from bangalore. It is a very old shrine. It is culturally and archaeologically significant and it is a temple dedicated to shiva.
There is a huge nandi which is a litte far from the temple. It is made up of a huge rock. This nandi also belongs to the temple complexe itself.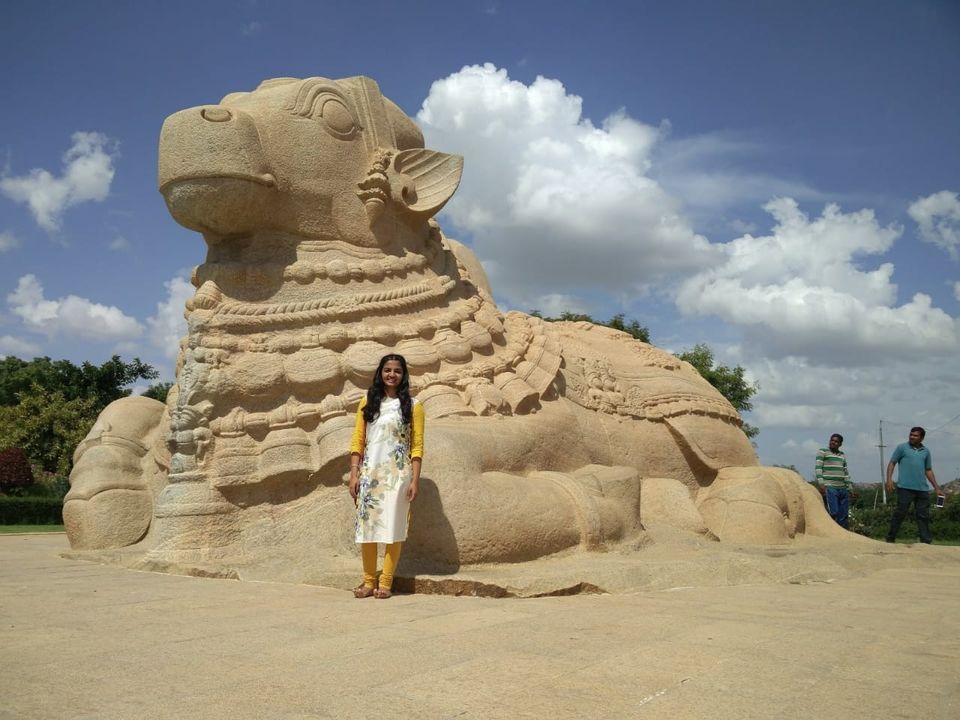 After seeing the nandi, you can go to the temple. This is a temple built during the Vijayanagara Kings. There is a temple of lord shiva, lord vishnu, and Veerabhadra. There are lots of carvings on the temple pillars. The temple is huge with many mantapas. There are numerous pillars and the surface is full of sand. The pillars are carved with so many things like animals, dieties.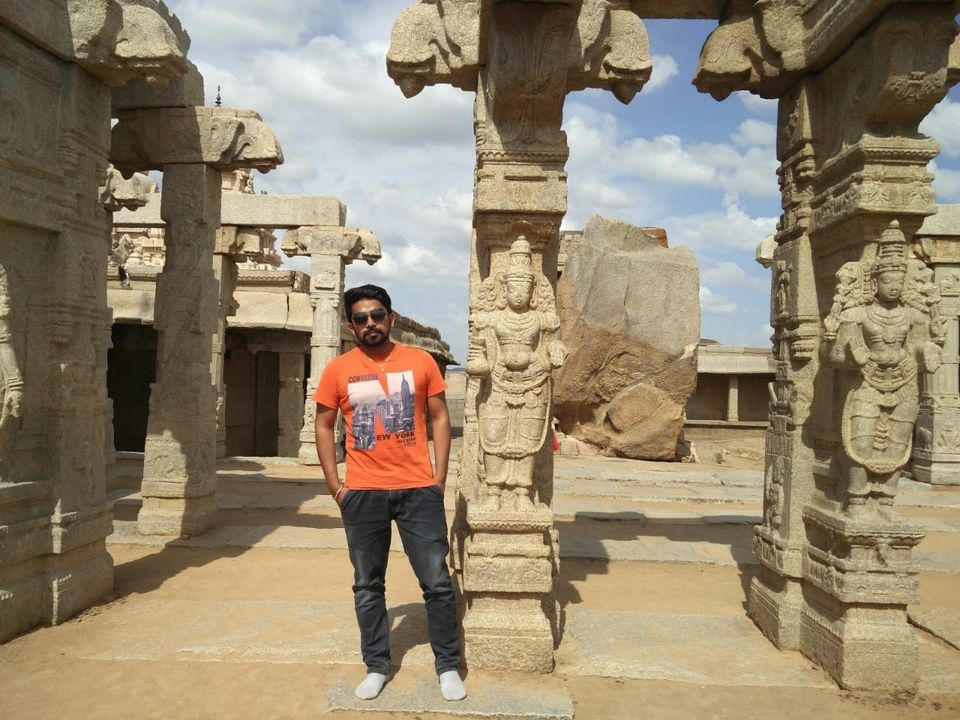 There are carvings inside the temple also.
The main attraction of this shrine is the huge shivalinga with is present. It is very nice to see the shivalinga,located on top of the rock.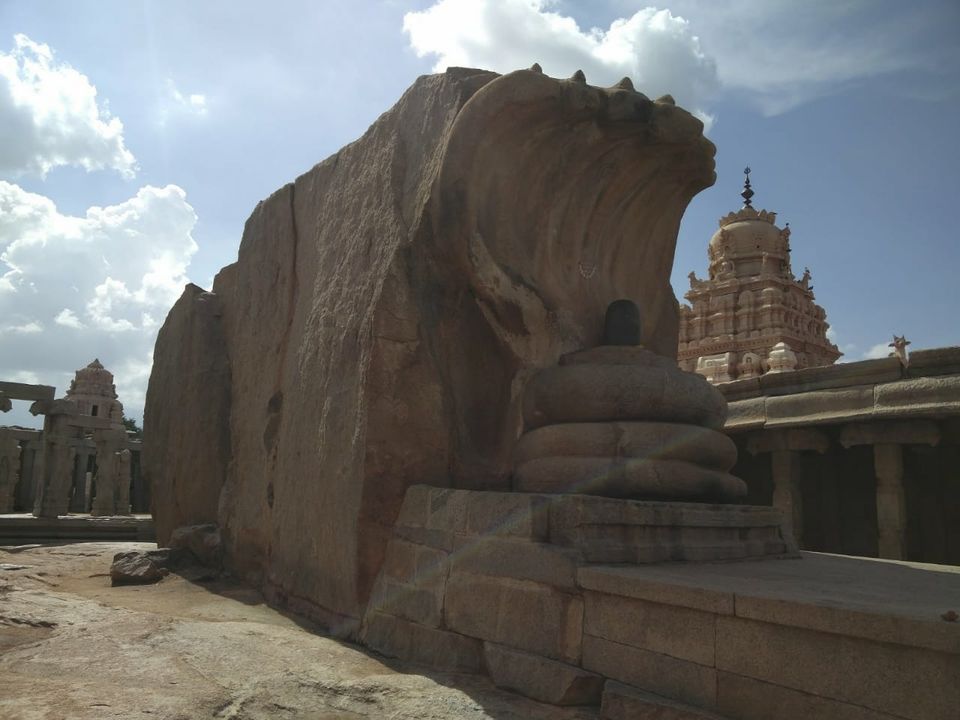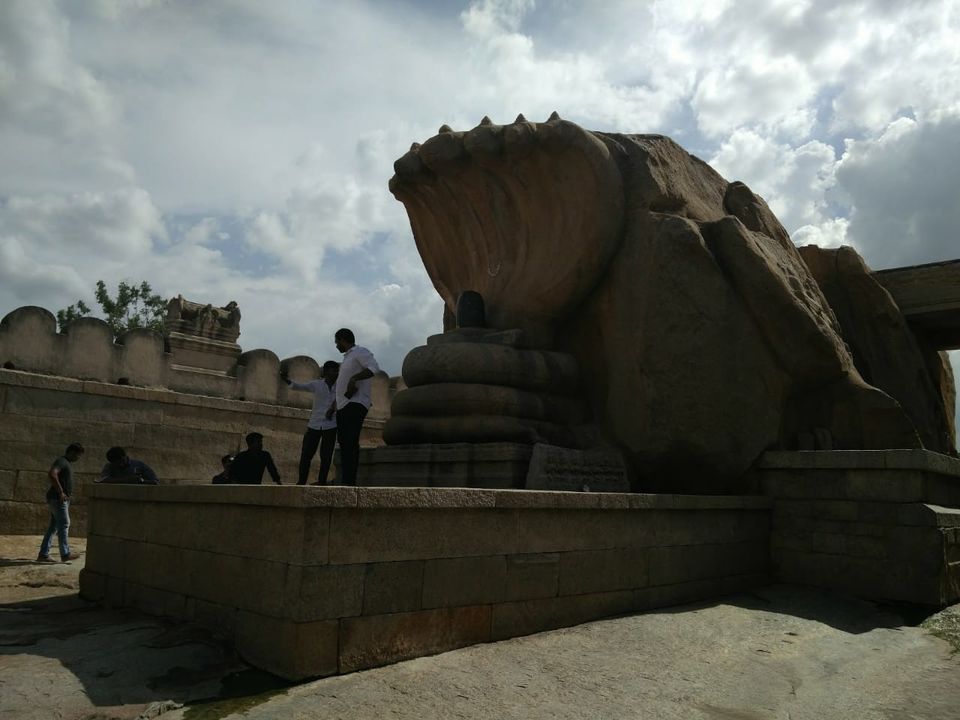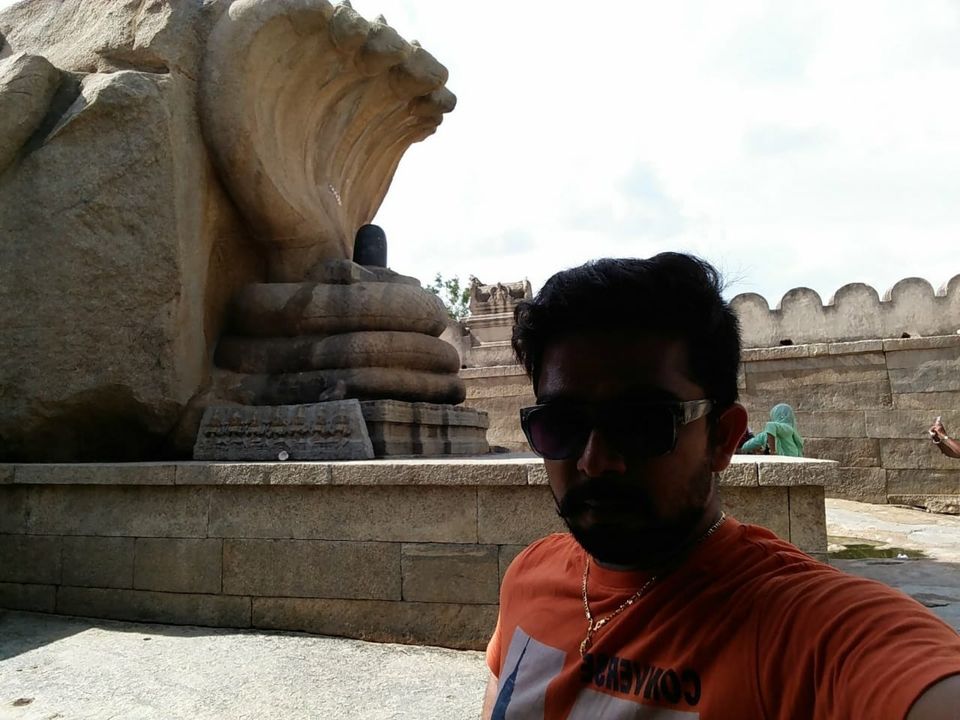 There are carvings of many dieties like shiva, ganesha, goddesses and dancers on the pillars.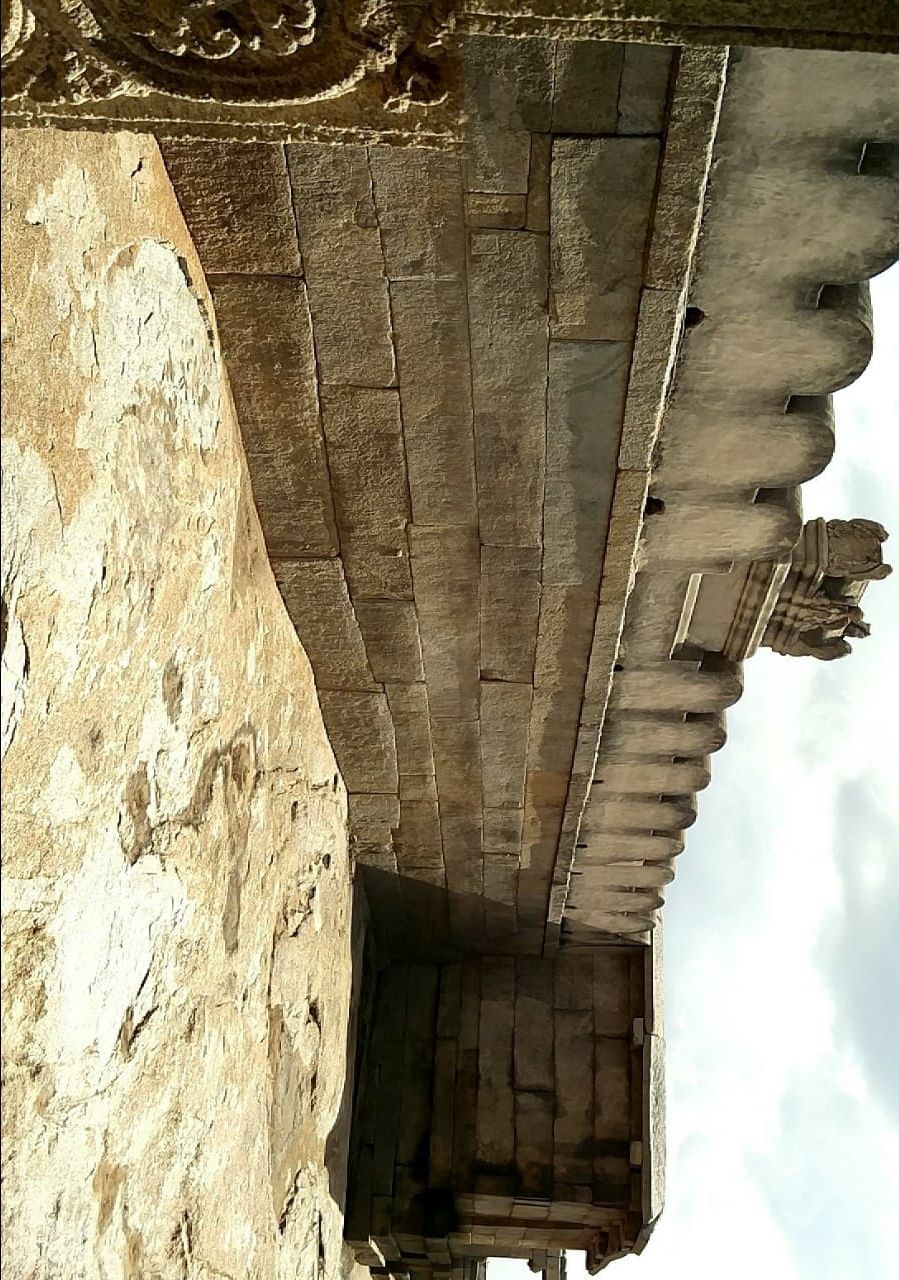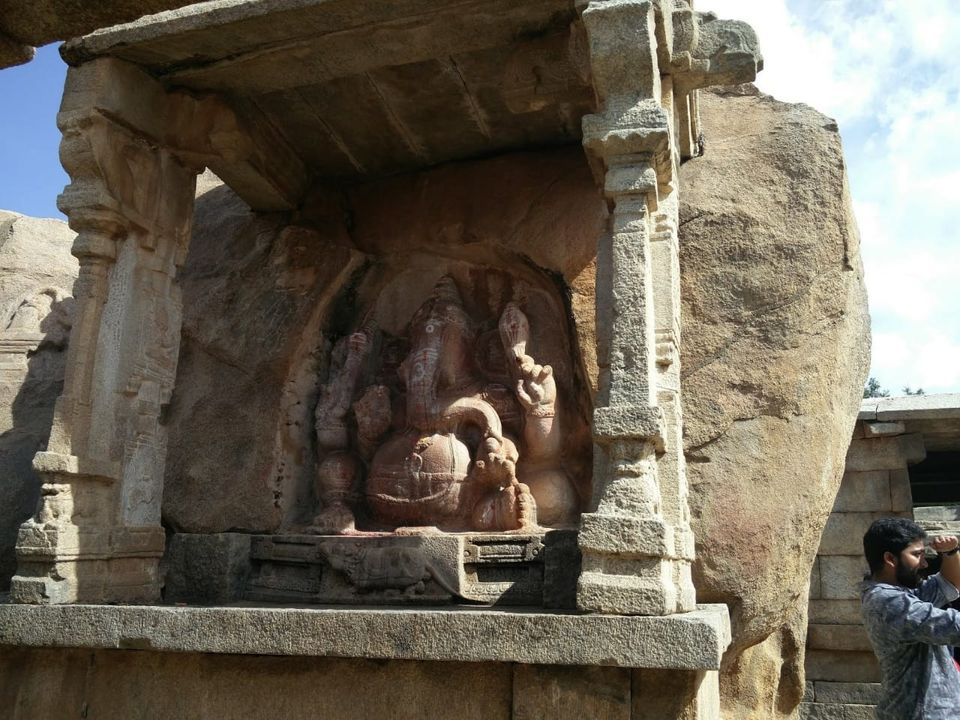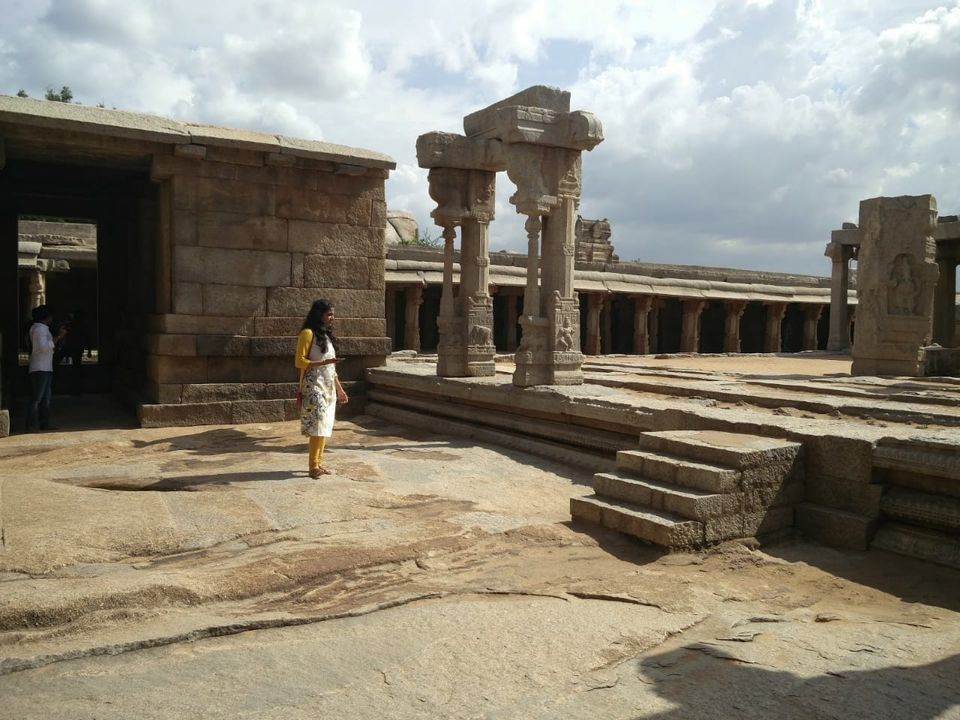 You can also see many pillars there. Very beautiful to see. If u ever want to have a weekend plan from bangalore, then this would be a perfect one day weekend getaway.