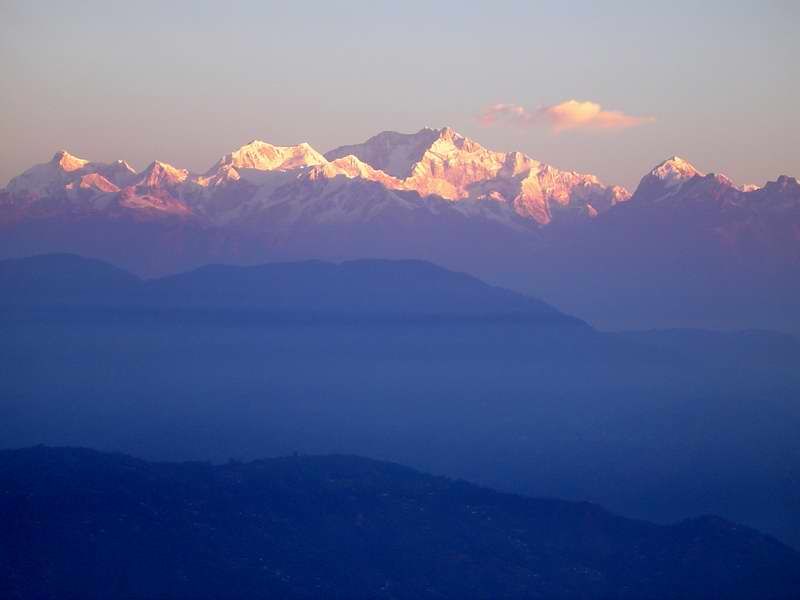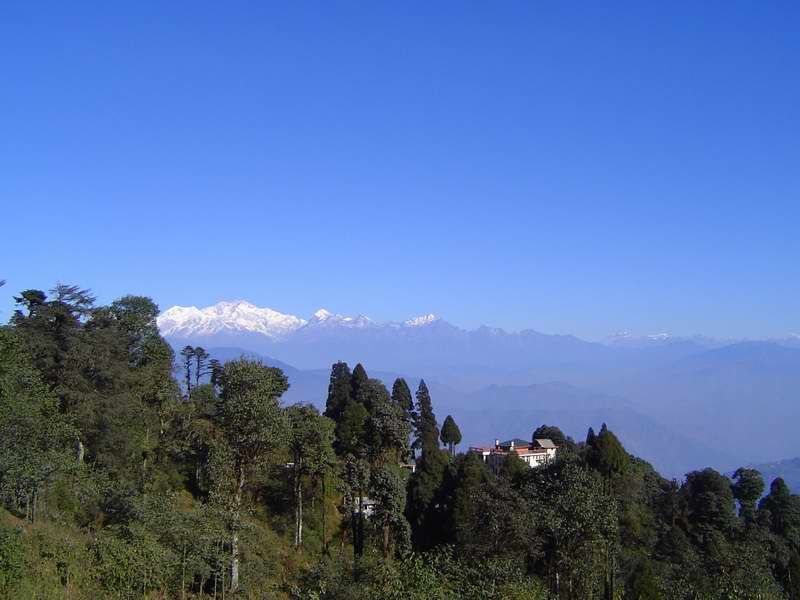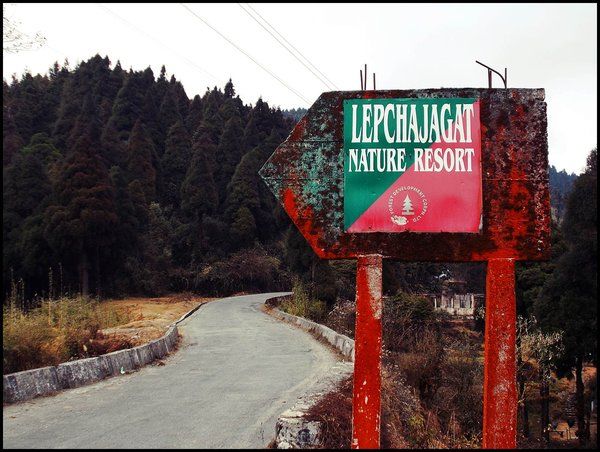 Lepchajagat means 'the world of the Lepchas'. And if their world is exemplified by this sleepy little hill town, this is the kind of world I'd like to be a part of, if not forever, if not for long, at least many, many times. 
Why does one go to the hills? I have often heard people say that they are bored in the mountains. There is nothing to do, they say. In a way, that is kind of true. Maybe there is a monastery to visit. There are no monasteries in Lepchajagat. The one at Ghoom is about 8 kilometers away. You can go to a viewpoint and see the sunrise. Bit that is just the one morning, one hour in an entire day. What do you do after that? 
But there is so much to do in the mountains. There is so much to see. From, Lepchajagat, if you rise early enough, you can see the sun rise over the mountains, you can sit there as the hours roll on taking in how the sunlight uses the snow as its palette. As the day rolls on, you can go walking. Nothing fancy, just a stroll. You can stop on the way to look at a leaf you've never seen before, smell a flower you did not know existed. Lepchajagat is surrounded by a forest. See how the colour on the trees change from morning to dusk. See how the mist engulfs the little town and then clears again to give way to sunshine. Walk. Explore. Appreciate the way in which its people live. Indulge yourself with some fine quality tea. There is not a moment to lose, not a moment in which to be bored. 
Photos from:
http://www.trekearth.com/gallery/Asia/India/East/West_Bengal/Darjeeling/photo293295.htm
http://www.indiamike.com/india/attachments/46280d1370062670-lepchajagat-dscn1694.jpg
http://www.trekearth.com/gallery/Asia/India/East/West_Bengal/Darjeeling/photo293751.htm
Around 20 kilometers from Darjeeling is this sleepy little town called Lepchajagat. One can drive up from New Jalpaiguri (the railway station) itself. The best time to visit is between October and April. But for those who don't mind the cold, winter is also a great time. As for accommodation, there is a government run tourist lodge with reasonably priced rooms, but also home stays that might not always be as comfortable as staying in a hotel, but an unique experience on its own.