Here are some not so popular rail routes in south India. 
1. VIZAG - Araku RAILWAY
Train: Vishakhapatnam-Kirandul Passanger.
duration: 3hrs 50mins.
Araku valley, well connected by rail from vishakhapatanam, is a hill station in the eastern ghats of India. It is very famous for the coffee plantation and lies close to Odisha. The route covers many caves, waterfalls, coffee plantation etc. via highest broad gauge railway station Shimiliguda.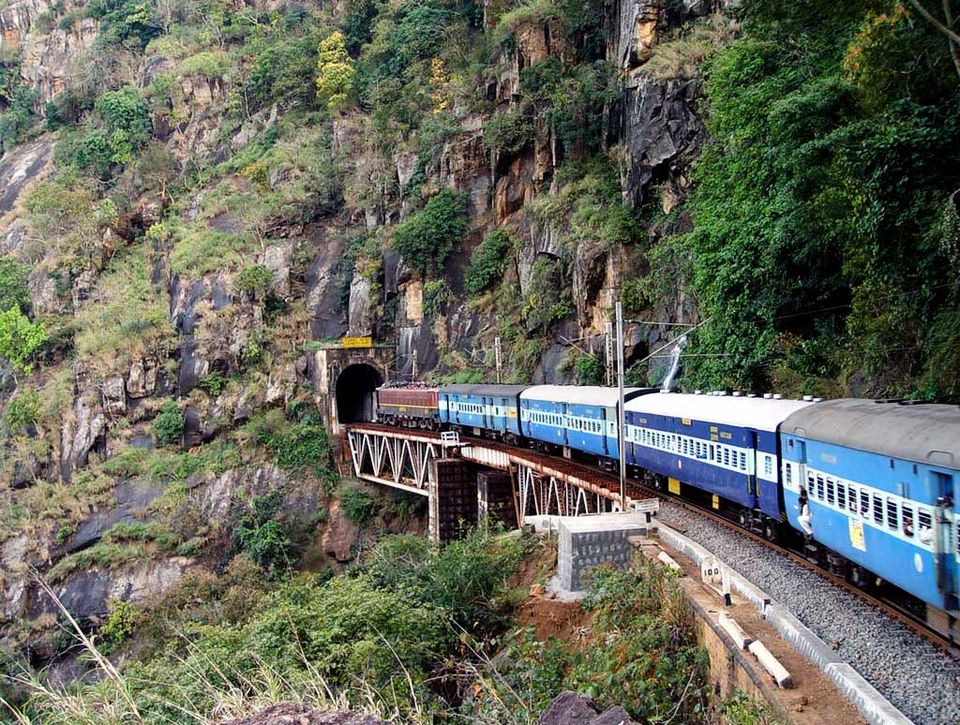 Train: Yeshvantpur-Kannur Express, Yeshvantpur-Karwar Express.
duration: 6hrs 9mins (Yeshvantpur-Kannur Exp), 7h 9mins (Yeshvantpur-Karwar Exp)
This stretch covers green paddy fields, Areca nut palm trees, shrubby forest etc. of the western ghats in Malnad region. the best section is the one between subrahmanya and Sakleshpur stations which runs for 55 Kms with 110 curves, 57 tunnels, 15 gradients and 67 bridges.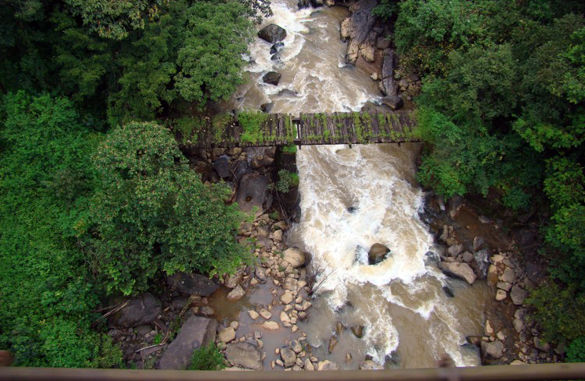 3. NANDYAL - GIDDALUR RAILWAY
Trains: prasanthi express, amaravathi express, kondaveedu express.
duration: 1 hr 49 mins (prasanthi exp).
connecting Nandyal in Kurnool district in Andhra Pradesh to Giddalur in prakasam district this route cuts through dense nallamalla reserve forest.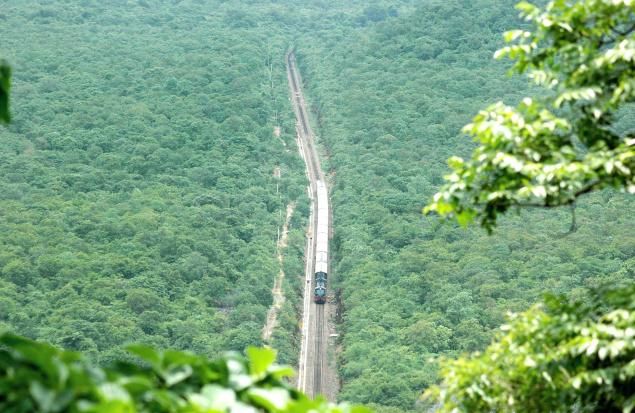 4. Kollam TO SENGOTTAI RAILWAY
train: Kollam Nagore Passanger
Duration: 2 hrs 6 mins
The section from Punalur to engottai crossing the beautiful Cardamom Hills is the best part of this journey in terms of the lushness of nature and the architectural marvels. The famous 13 arched bridge is a sight to remember on this route.